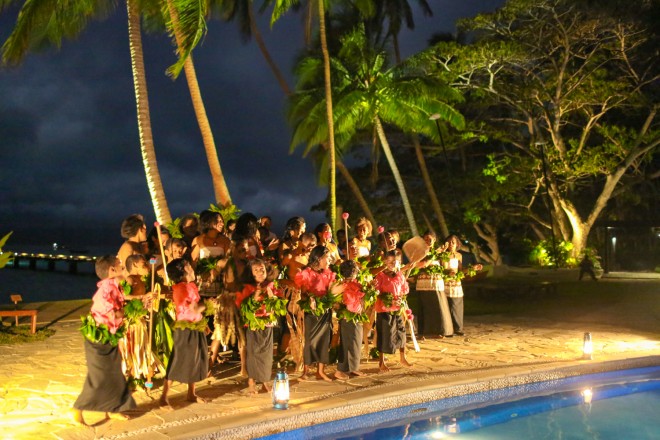 A group of school aged children performing at the Jean-Michel Cousteau Fiji Resort
One of the things I liked most about my recent glamping trip to the Jean-Michel Cousteau Resort in Fiji was that it felt authentically Fijian. There was no chain hotel vibe and Fijian culture was front and center.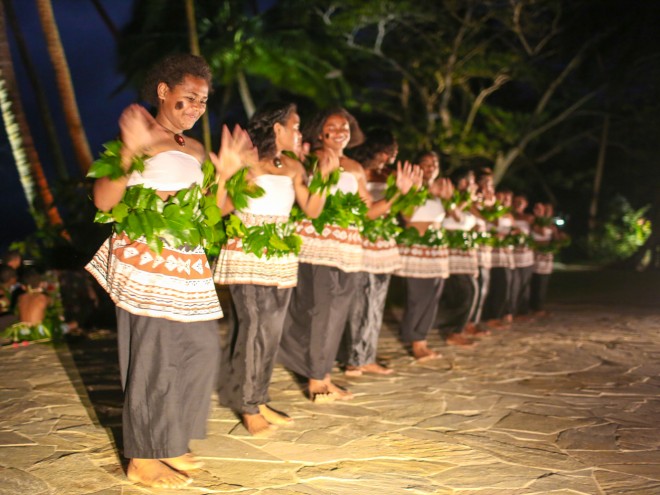 A group of dancers from Nukubalavu Village
Two nights a week the property has groups of Fijian dancers perform. One dance troupe is from Nukubalavu village, which is the village where most of the hotel's staff reside. Many of the dancers are related to the hotel workers which made the performance extra special.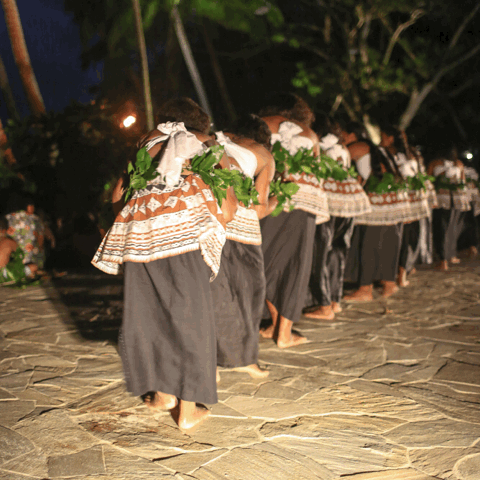 Fijian dancers twirling GIF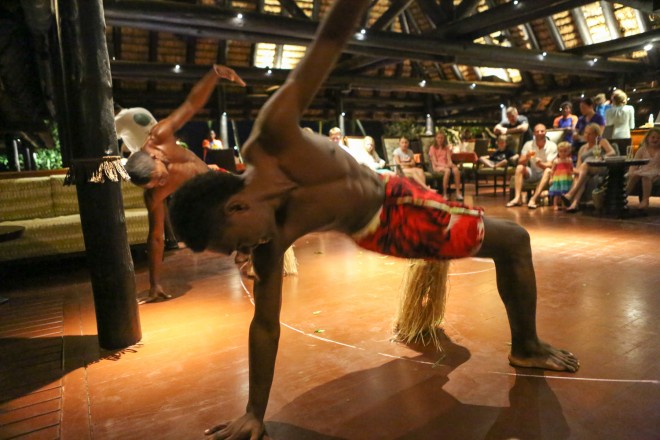 Busting a move, Fijian style
The dancers perform a meke– a traditional Fijian dance performance– that is usually done at celebrations and festivals.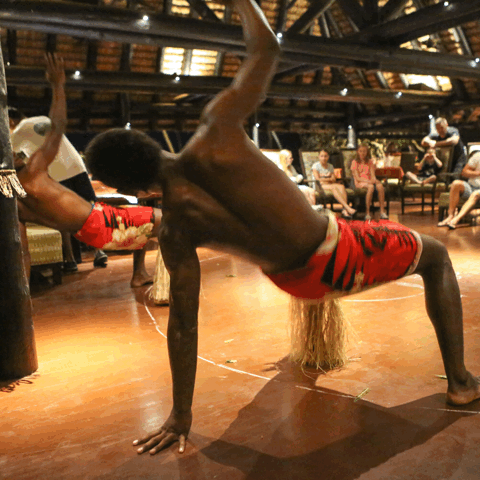 Fiji's answer to Twerking GIF
I liked that the dancers were various age groups and performed in a variety of styles.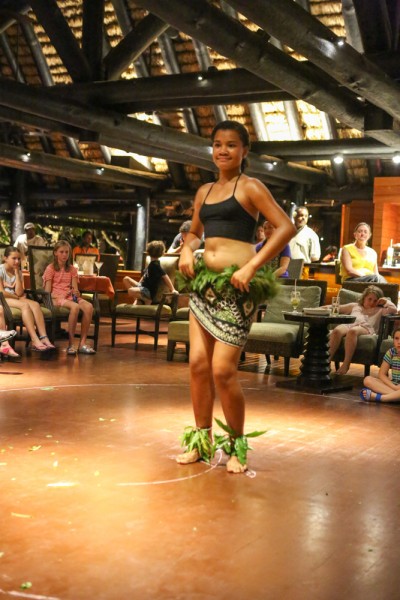 I adored this dancer's traditional outfit and sweet smile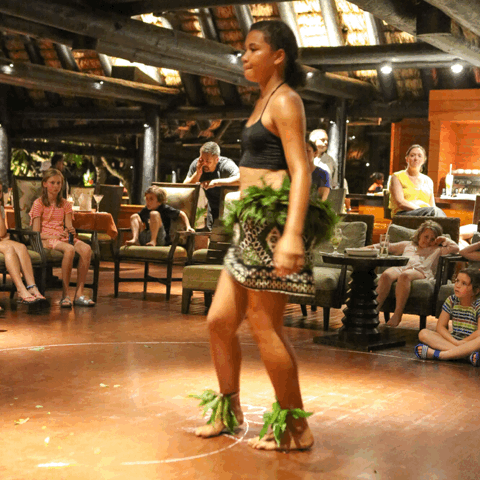 Hips Don't Lie: Fiji Edition
There are no televisions at the Jean-Michel Resort, but with entertainment like this you definitely do not miss them.
Lesiaceva Point, Savusavu, Vanua Levu, Fiji
+679 885 0188
info@fijiresort.com
You can read more about my stay at the Jean-Michel Cousteau Resort in Fiji on the Glamping.com blog.