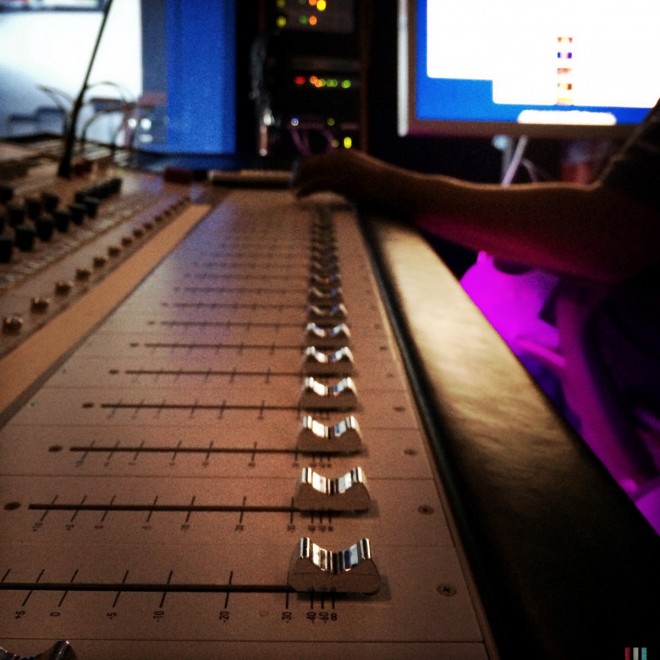 Dale Dizzle Virgo at the board in GeeJam Studios
One of the coolest things about my recent stay at GeeJam Hotel in Jamaica was getting to tour GeeJam Studios, which are right on the property. The studio is above the Drum & Bass suite where Zan and I stayed.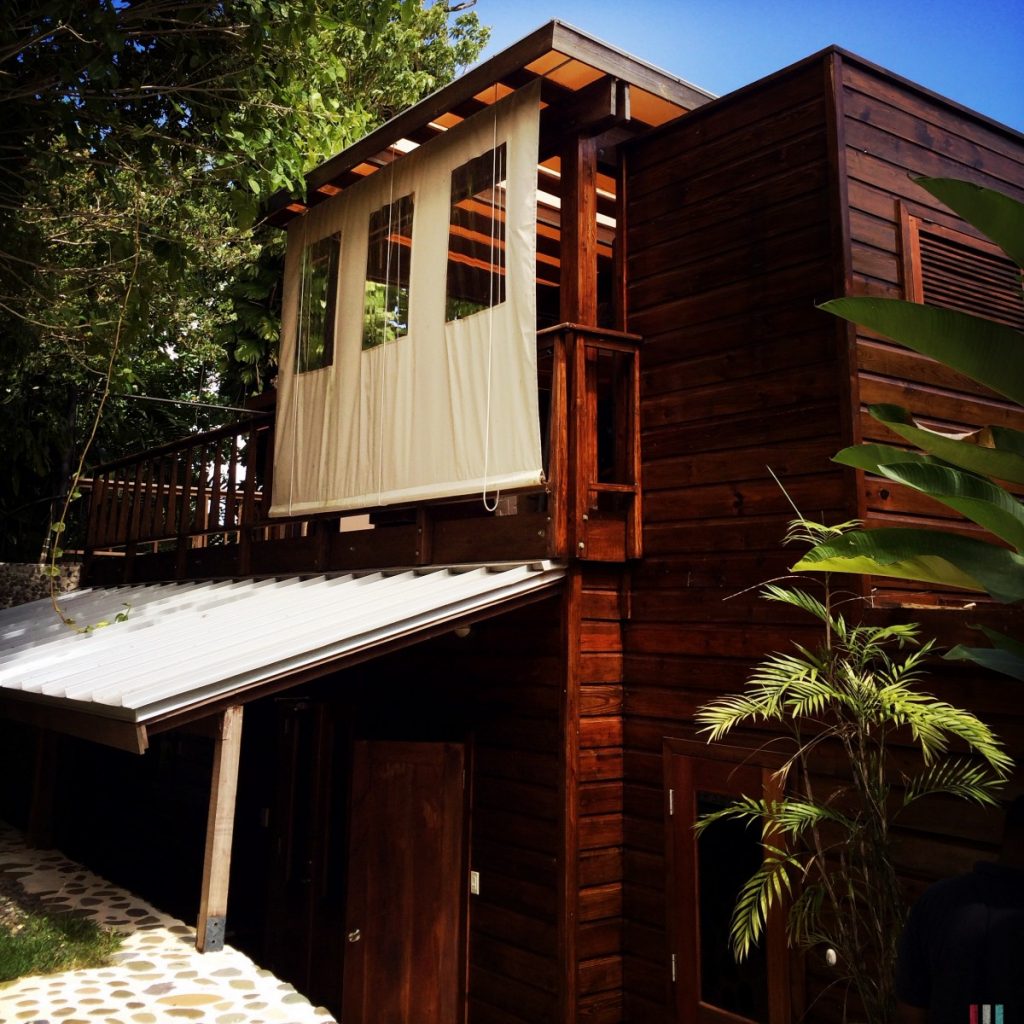 The exterior of GeeJam studios
GeeJam Studios were founded by Jon Baker, who founded Gee Street records and worked for Richard Branson Chris Blackwell in the early 90s. Before that, Jon Baker worked as a stylist for Spandau Ballet and Duran Duran.
The studio has a cool island vibe that has drawn artists like Drake, The Gorillaz, Alicia Keys, No Doubt, and Snoop Dogg/Snoop Lion. Snoop Dogg changed his name to "Snoop Lion" right in the studio, when he was working on Reincarnated.
The GeeJam Studios piano… if it's good enough for Alicia Keys…
Amy Winehouse stayed at the hotel while developing material for Back to Black. This was the first place I've I seen a Marumba Box, a stringed instrument used frequently in Jamaican music that is strangely always in tune.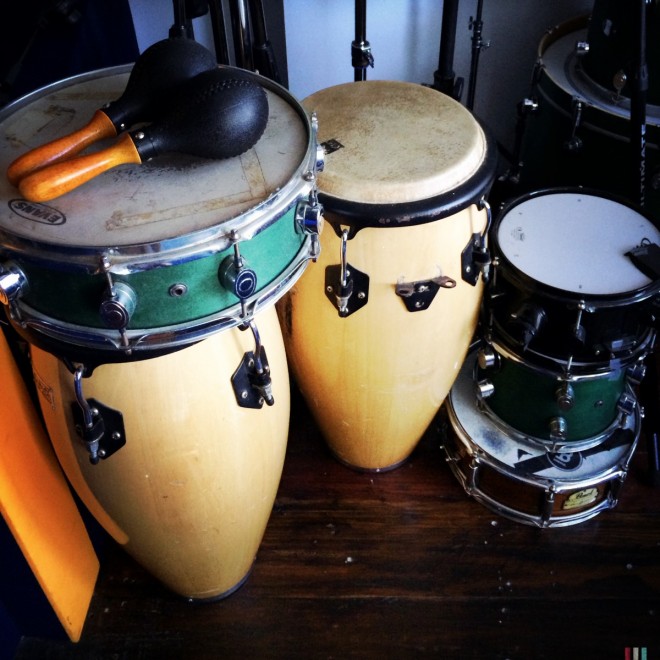 Percussion section still life
Dale "Dizzle" Virgo, one of GeeJam Studios in-house producers and engineers showed us around the cozy island studios. Dizzle has worked with Rihanna, so I suspect giving a tour to Zan and me was slightly less exciting but he was a great host.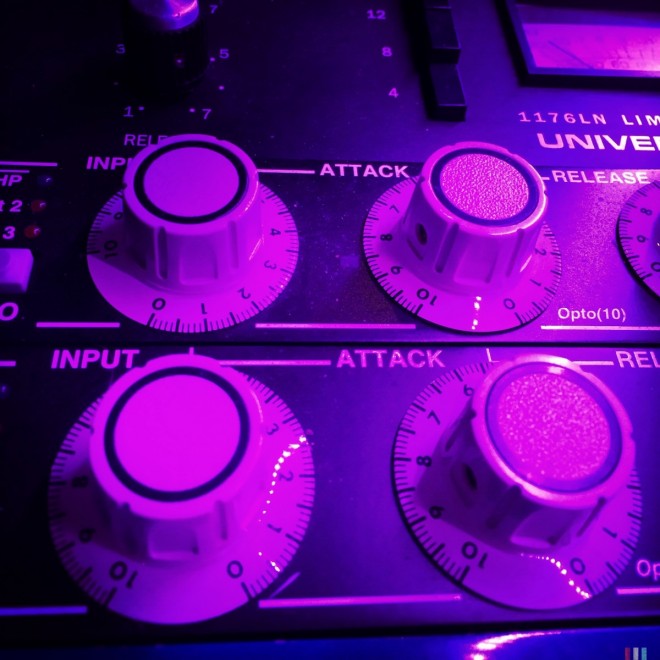 Knobs at GeeJam
Left: Controls Right: The Distressor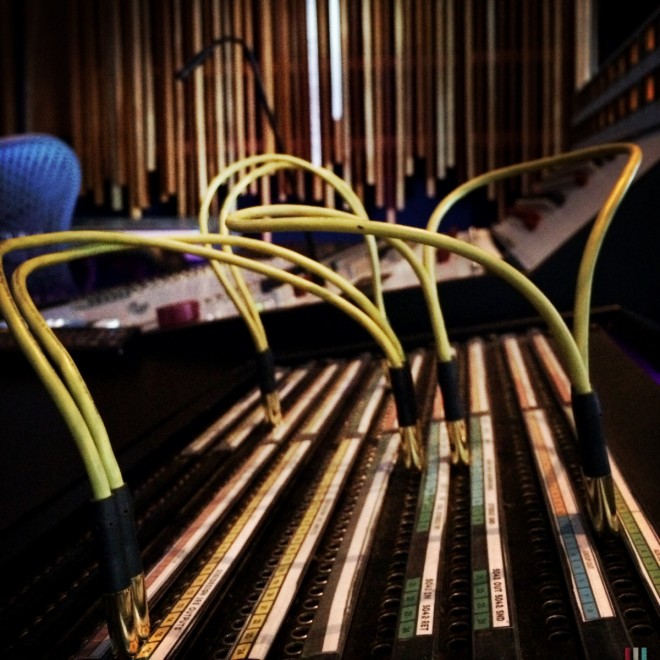 These cords seem important.
Since I don't know much about music recording I don't know what they do. Fortunately the crew at GeeJam Studios know how to use them!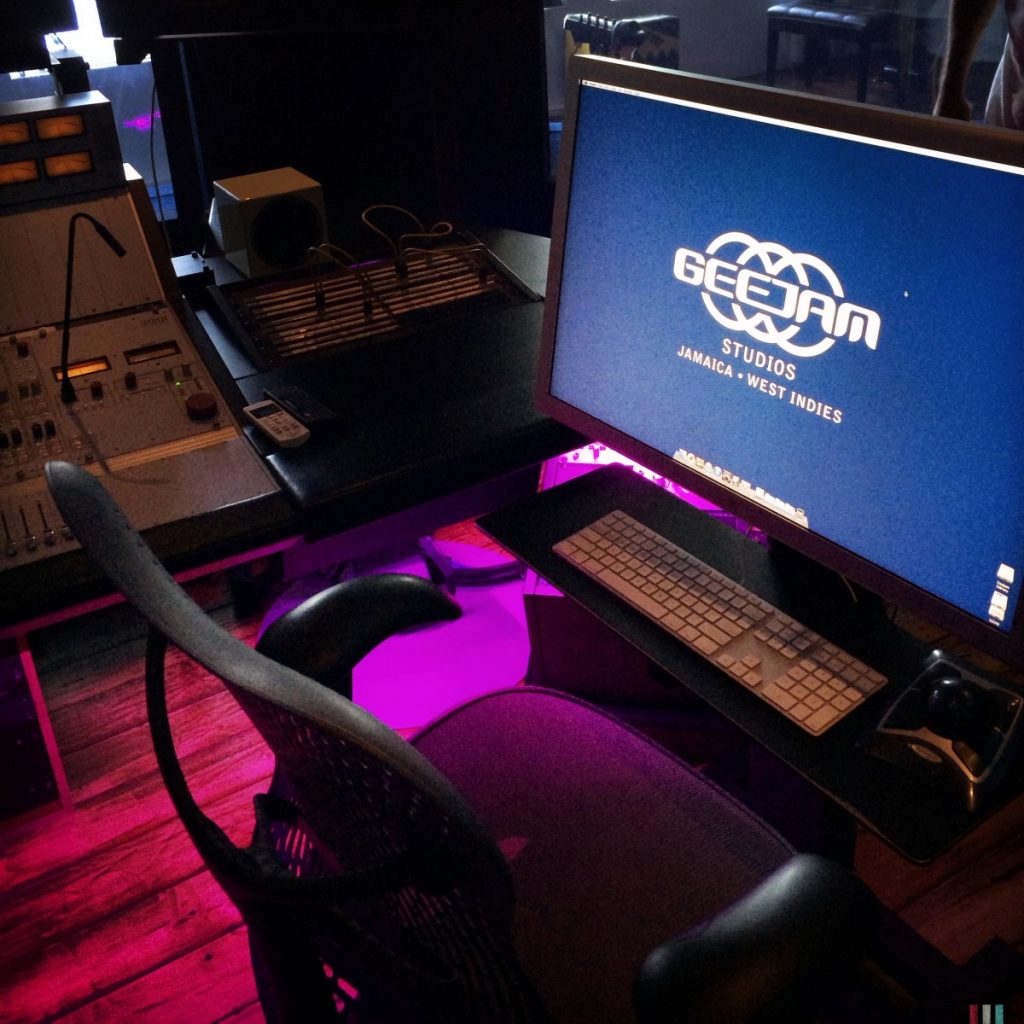 In the studio at GeeJam
Artists seek out GeeJam for the vibe and some pretty amazing music has been recorded here.
No Doubt Underneath It All ft. Lady Saw
If it's good enough for Gwen Stefani… then it's pretty damn cool.

https://www.youtube.com/watch?v=bYPsMZUMgfA
Drake Thank Me Now
Geejam, San San, Port Antonio, Portland, Jamaica
Telephone: +1876 993 7000
Fax: +1876 993 7156
Email: rose@geejamstudios.com