The liquid line up at Tenuta Torciano
During my recent wine tasting tour of the Chianti Region near Florence, the first stop was Tenuata Torciano, in San Gimignano. Located about 40 minutes outside of Florence, this winery has been owned by the same family for 13 generations. It's a great destination if you're looking for things to do around Florence, or an option for a day trip.
Left: Wine maker Pierluigi Right: The Torciano Line up for our wine tasting lunch
I was surprised to be met by Pierluigi, the proprietor himself. He gave us tour of the cellars and we chatted a bit. He is very passionate about wine, Mamma's food, and likes to oversee all the wine tastings. Pierluigi got us settled in for our private wine tasting lunch, which included some of Chef Mamma Graziella's delicious homemade food. The truffle lasagna and Tuscan bean soup were standouts.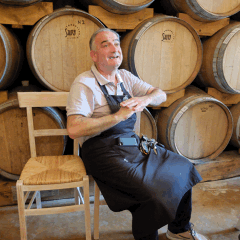 Winemaker Pierluigi talks with his hands
Tenuta Torciano also offers a wine tasting school as well as trips with a private driver (a great choice if you'd rather focus on the wine than driving).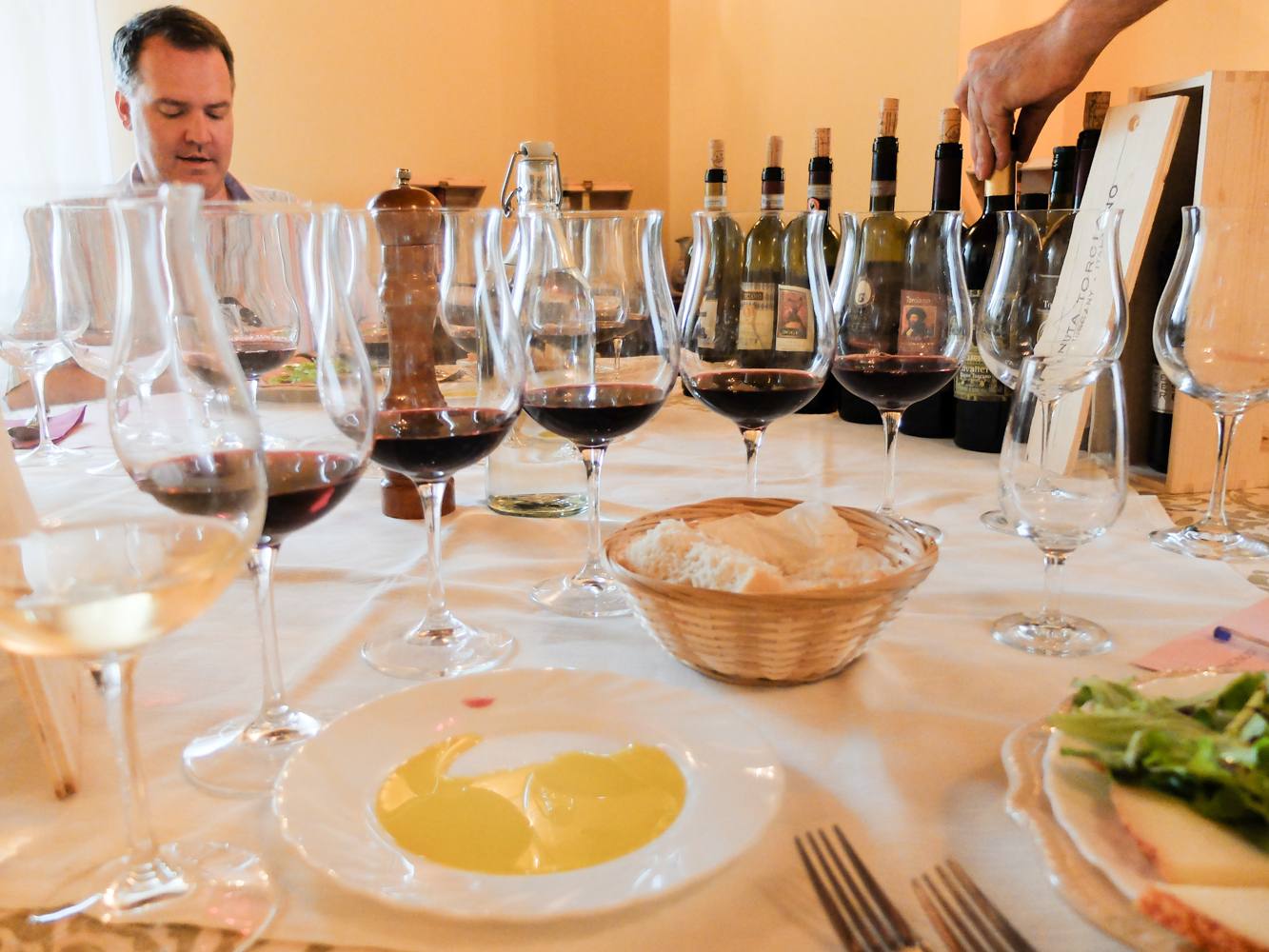 Mostly liquid lunch at Tenuta Torciano
Our wine tasting lunch included tasting these wines:
Vernaccia di San Gimignano DOCG
Chianti Classico DOCG
Chianti Classico Reserve DOCG
Brunello di Montalcino 2006
Bartolomeo 2006 Gold Medal
Baldassarre 2006 Super Tuscan
Cavaliere 2006 Super Tuscan
Nobile di Montepulciano 2007
Rosso di Montepulciano 2009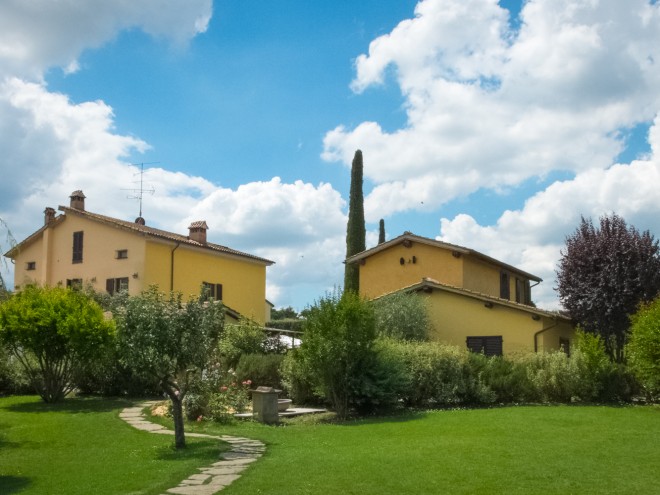 The grounds at Tenuta Torciano
Tenuta Torciano also offers accommodations on site as well Tuscan cooking & pizza classes. Wine tastings start at € 12.
Tenuta Torciano Winery & Vineyards

Via Crocetta 18, Loc. Ulignano
San Gimignano, 53030, Siena
Telephone: 0039 0577 950055
Fax: 0039 0577 950161
Reservation & Informations: torciano@torciano.com