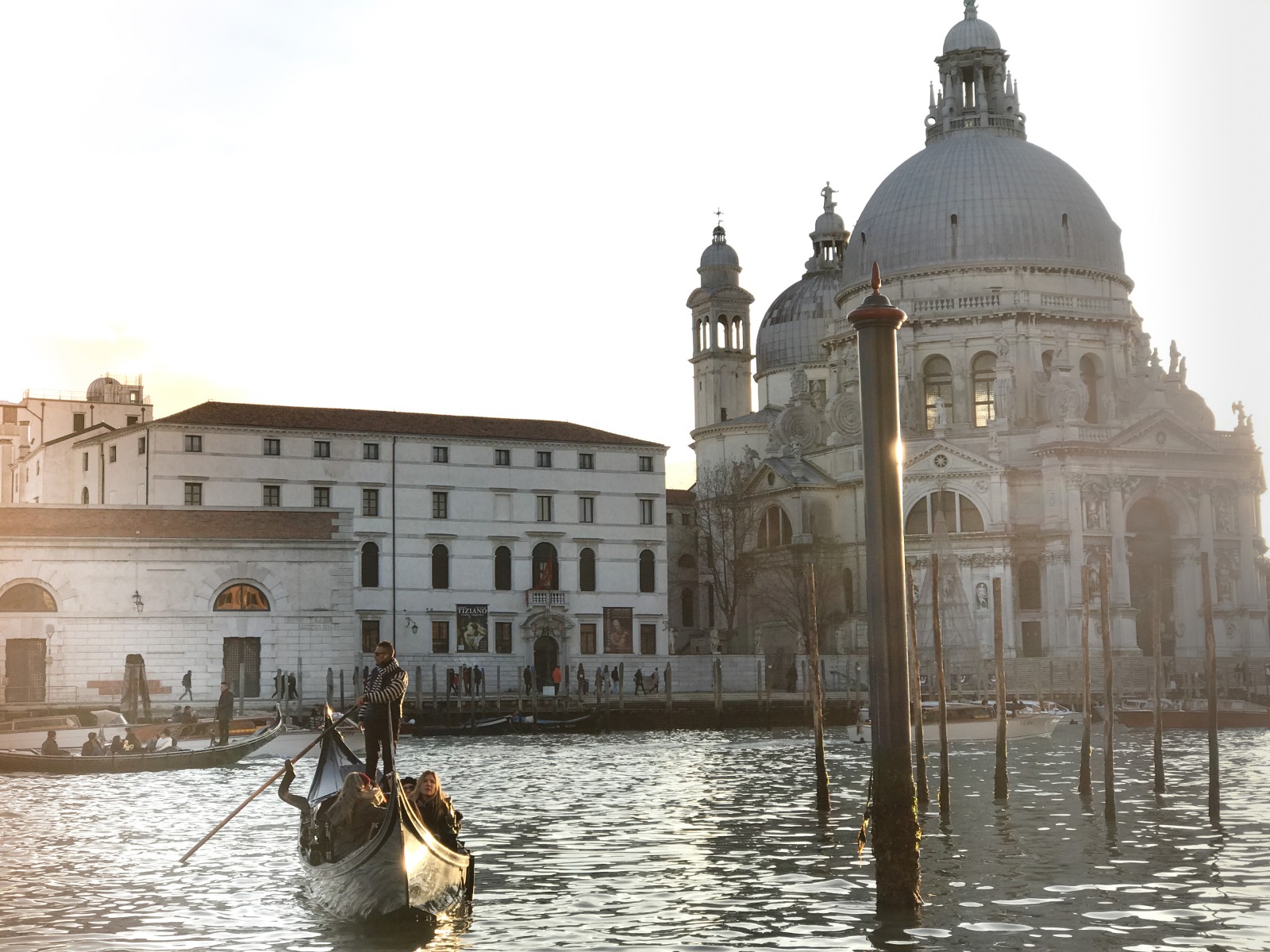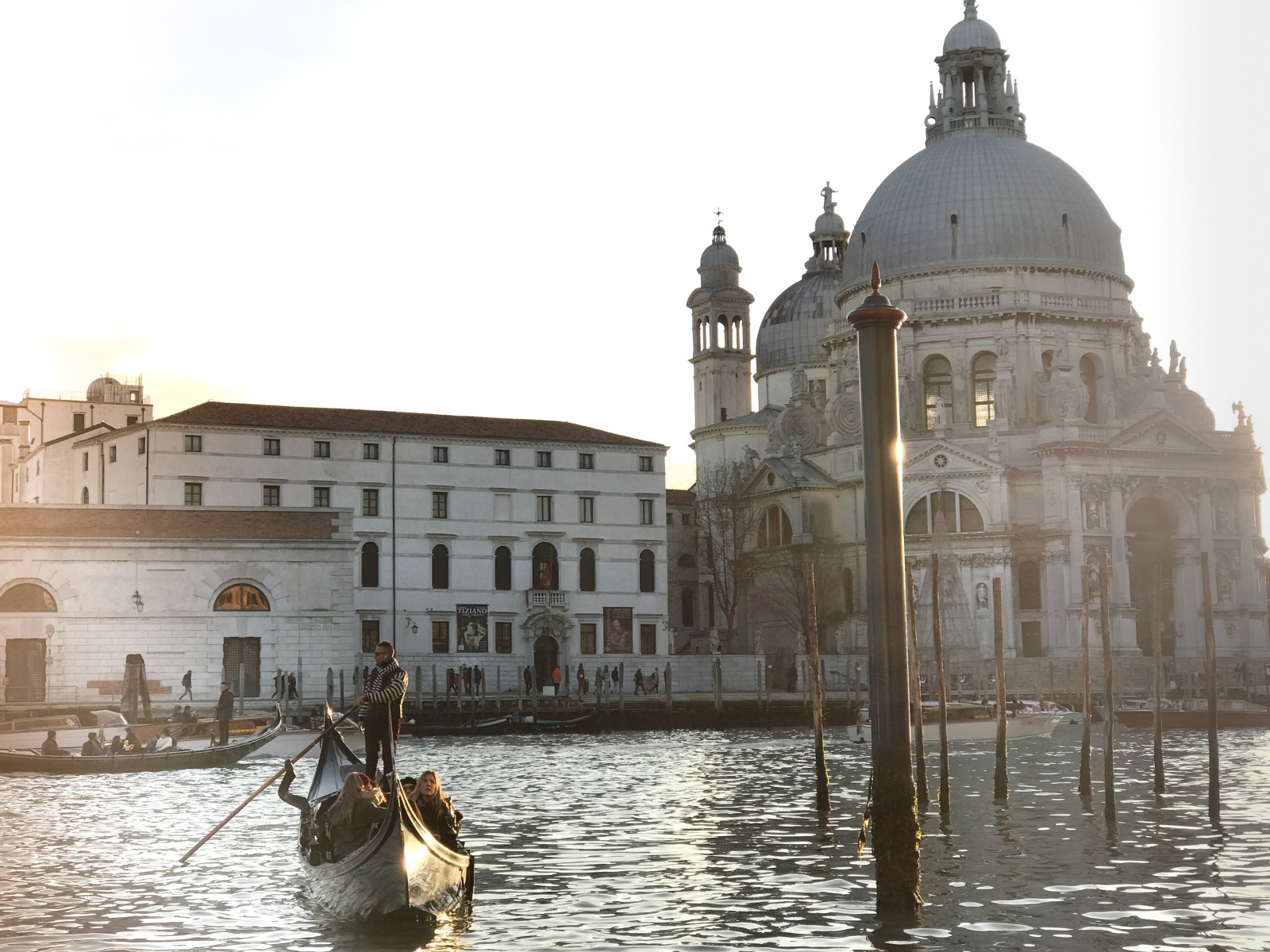 A gondolier on the Grande Canal in Venice, Italy
I rang in 2017 in Venice, Italy. I'm a huge fan of Italy and usually game to visit. To me, Venice has always seemed like a gorgeous dreamy fantasyland, so beautiful it is almost surreal.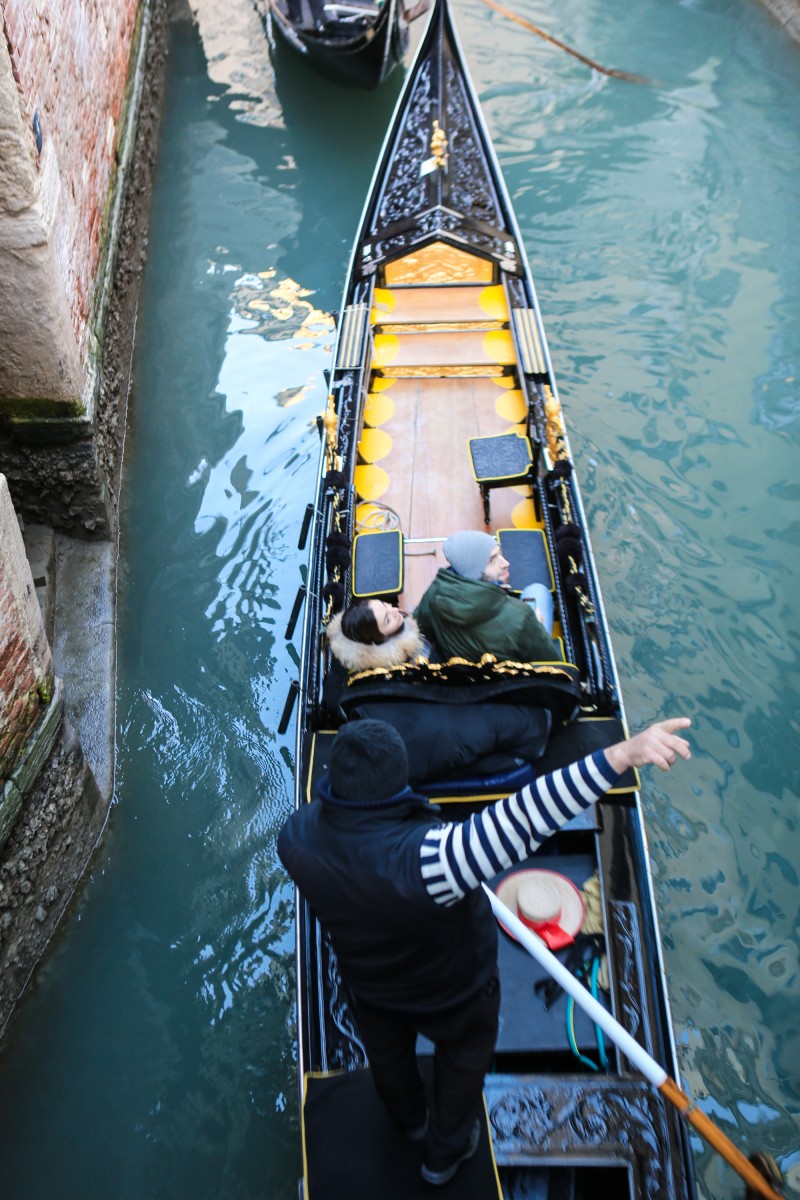 Gondoliers on one of the canals in Venice 
Italy is always a popular tourist destination and Venice was once described to me as "the original Vegas." The city's unique charms have always been a huge draw for tourists. For this reason, I've only visited Venice in the winter. It's still a popular spot, but you don't have dodge quite so many selfie stick toting tourists.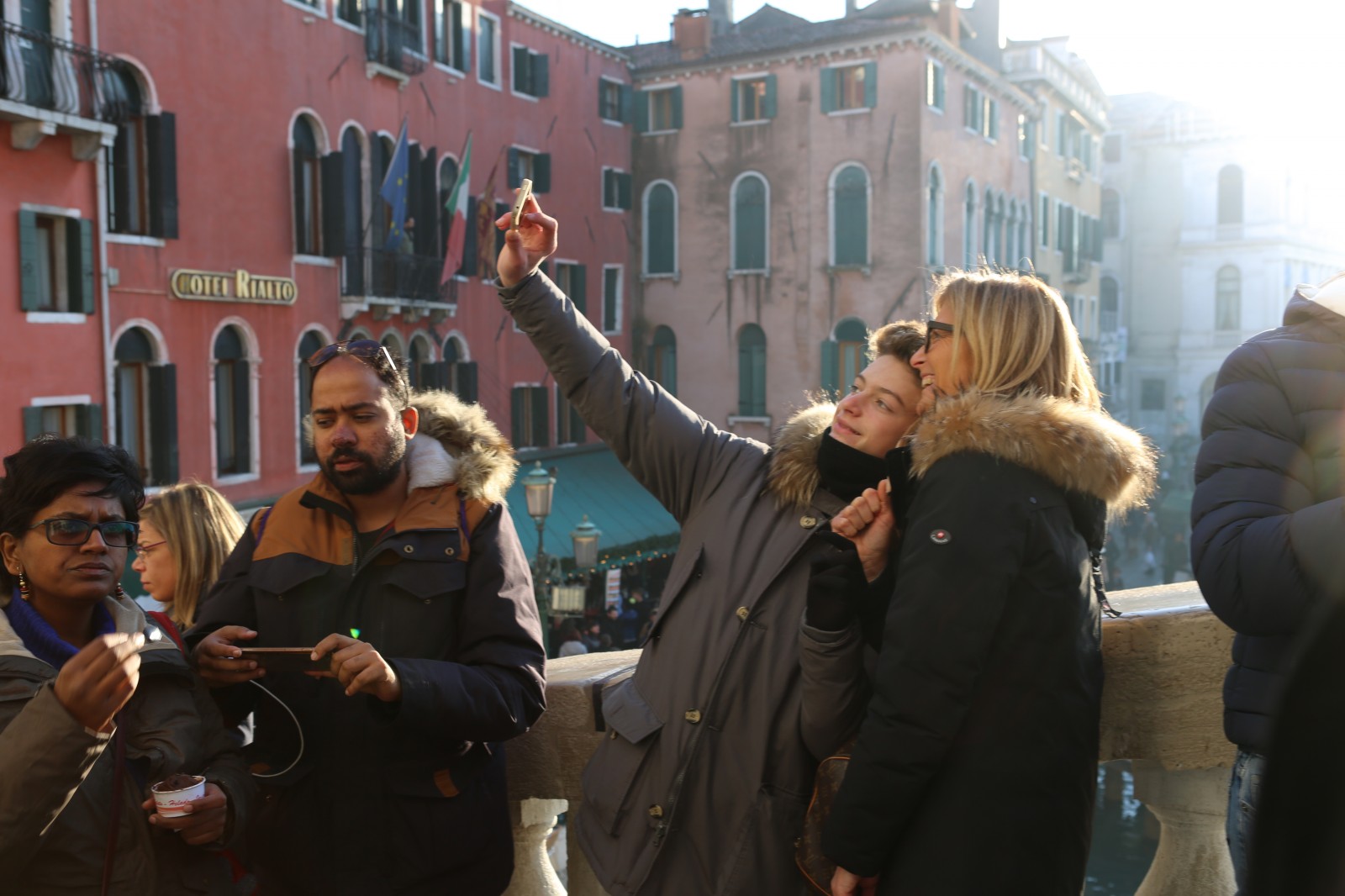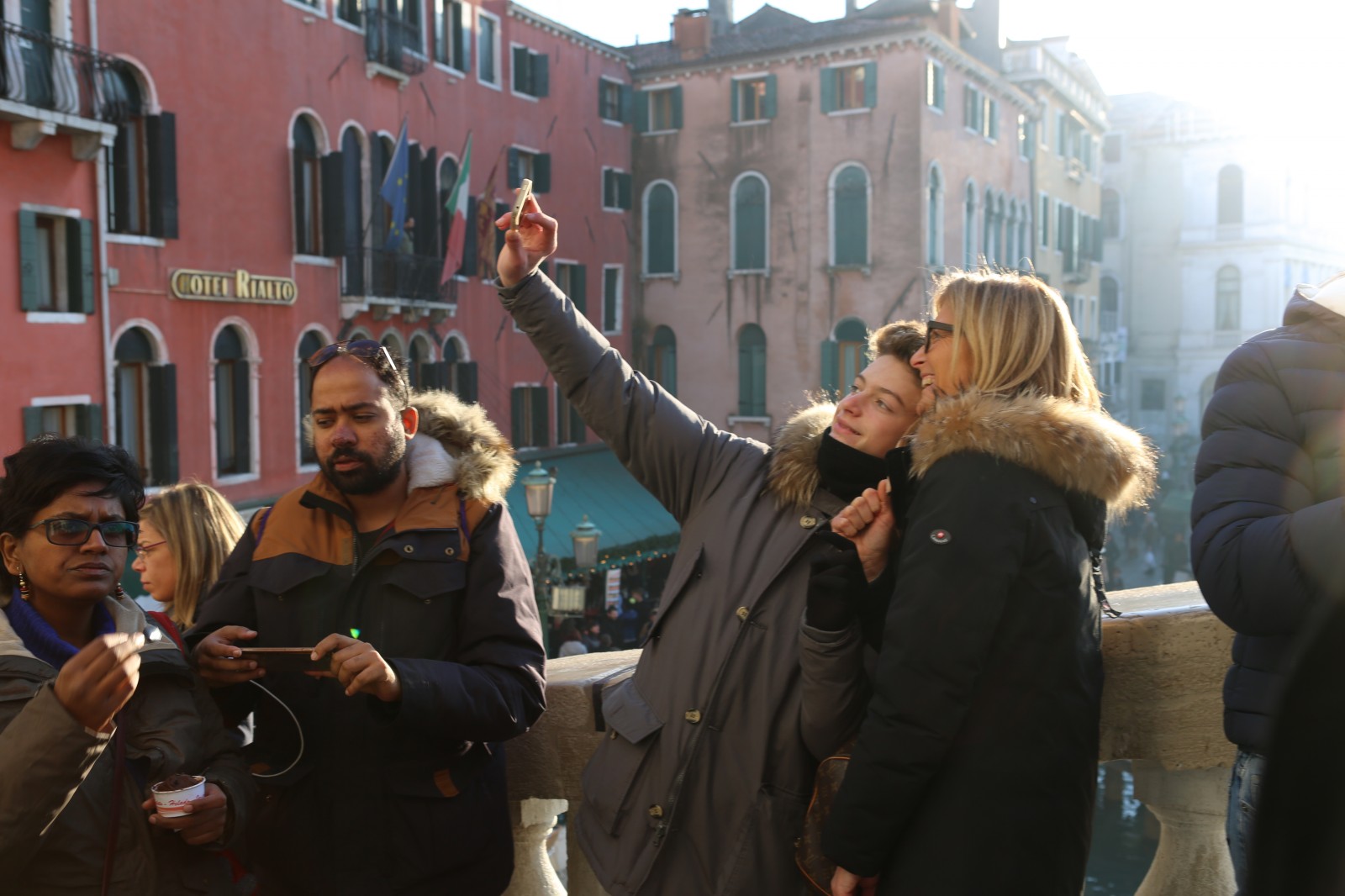 Tourists taking selfies on the Rialto Bridge
This trip I stayed at the fantastic Bauer Il Palazzo, which has a great location about five minutes walk from San Marco Square. The suite was old school stunning and very spacious by Venetian standards, with an exceptionally huge bathroom.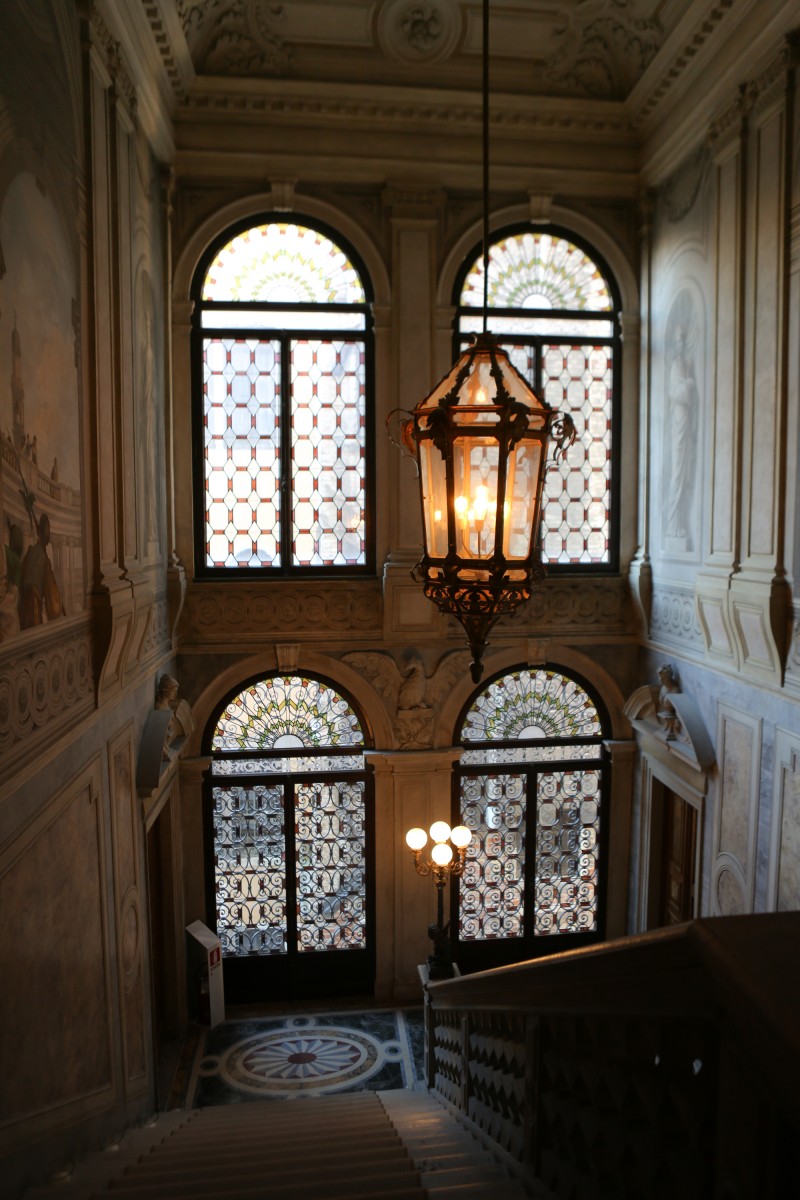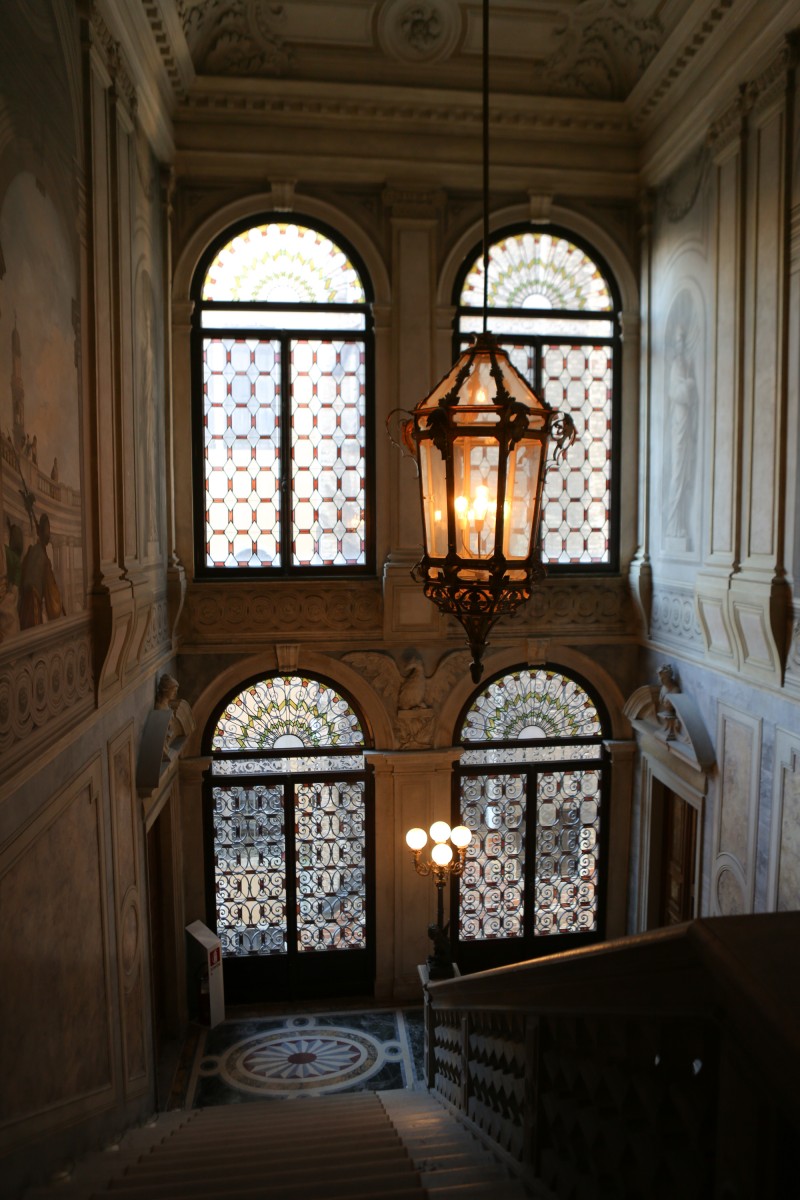 Stunning interiors of the Aman Venice
While the focus of this trip was simply wandering around the city and dining with friends, I did make a trip to the Aman Venice for lunch. It's a gorgeous property which boasted the only green space I saw in the city.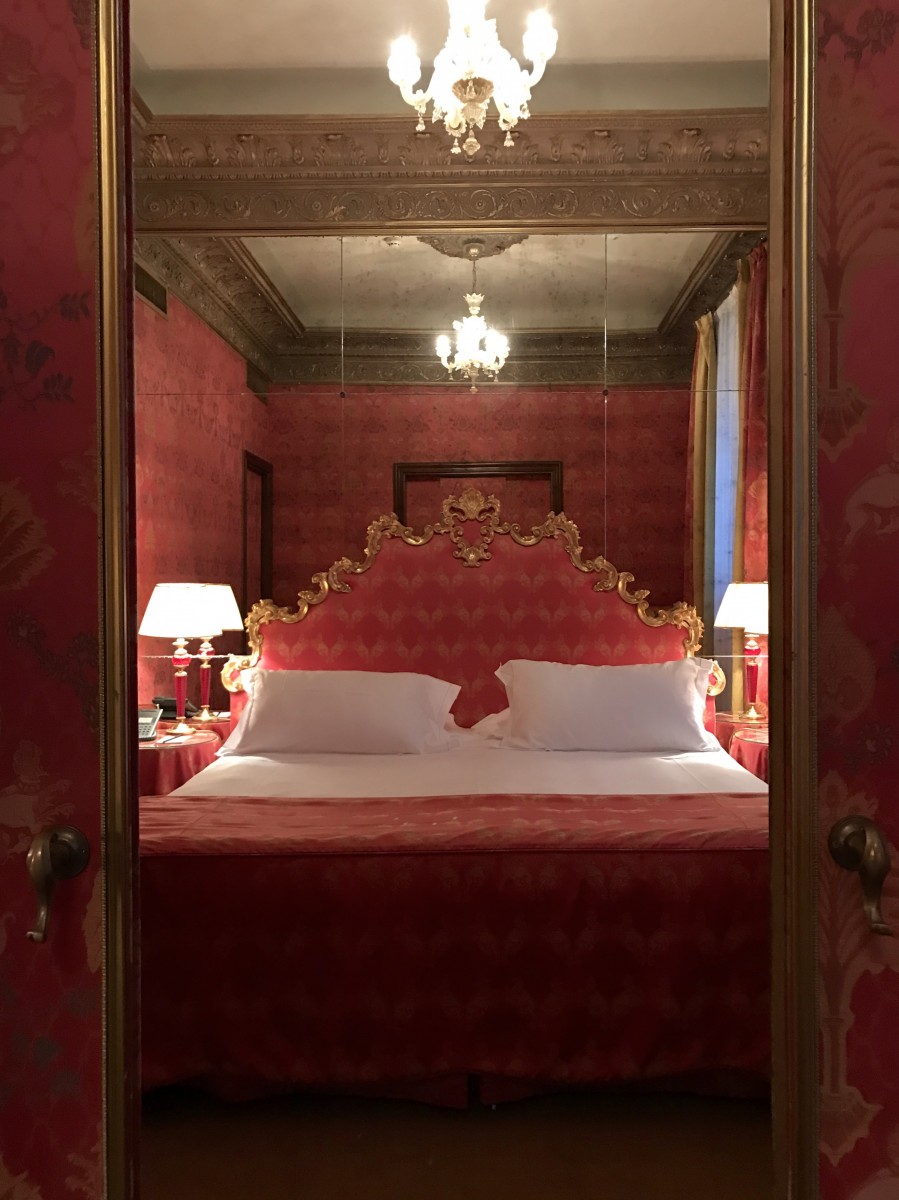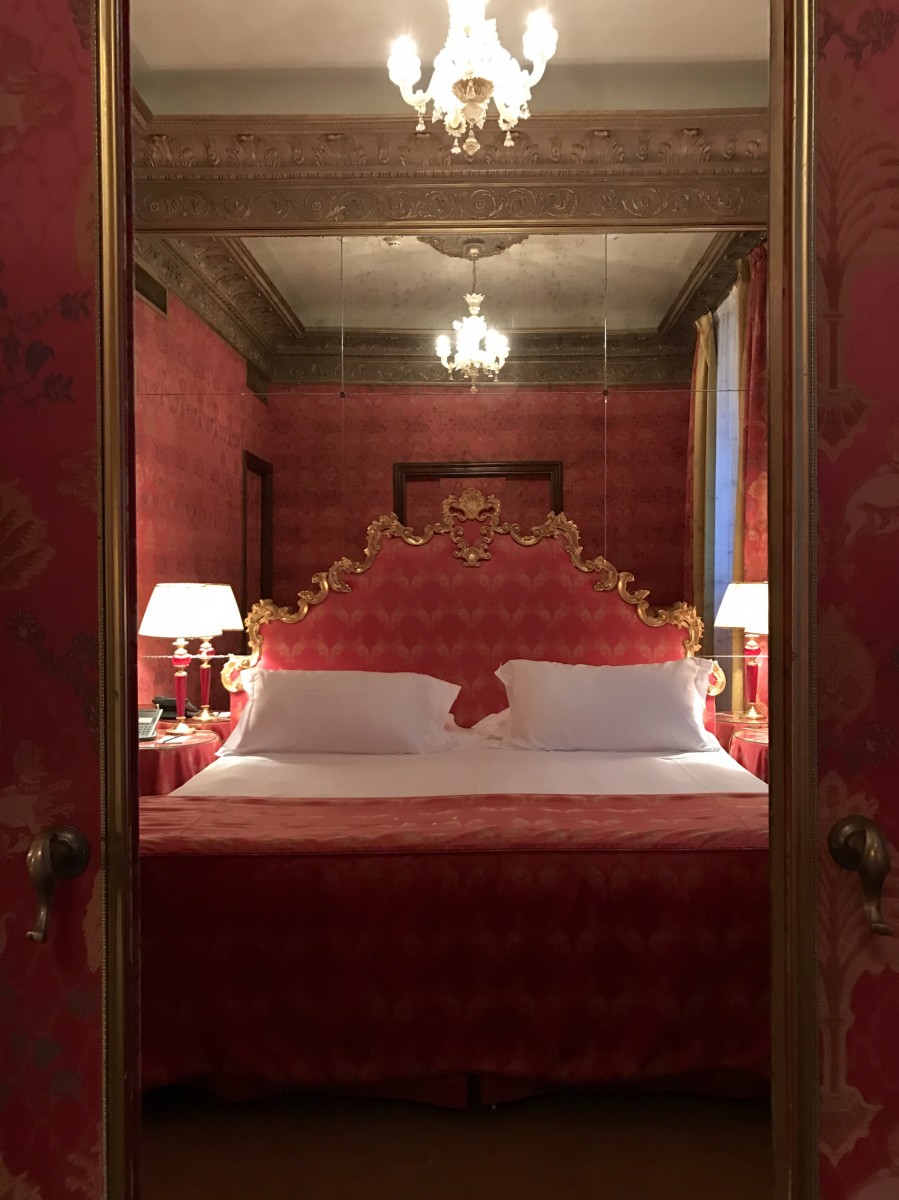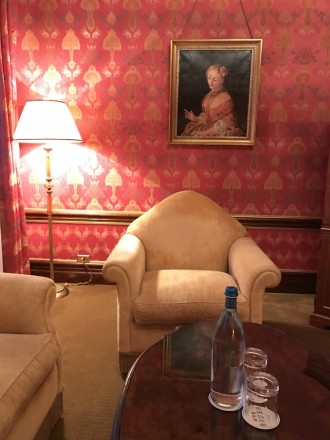 Seeing red in a suite at the Bauer il Palazzo
The Aman has a lovely restaurant and bar, and served a great Aperol spritz. Like all Aman properties, it was zen to the point of feeling like you had the whole place to yourself.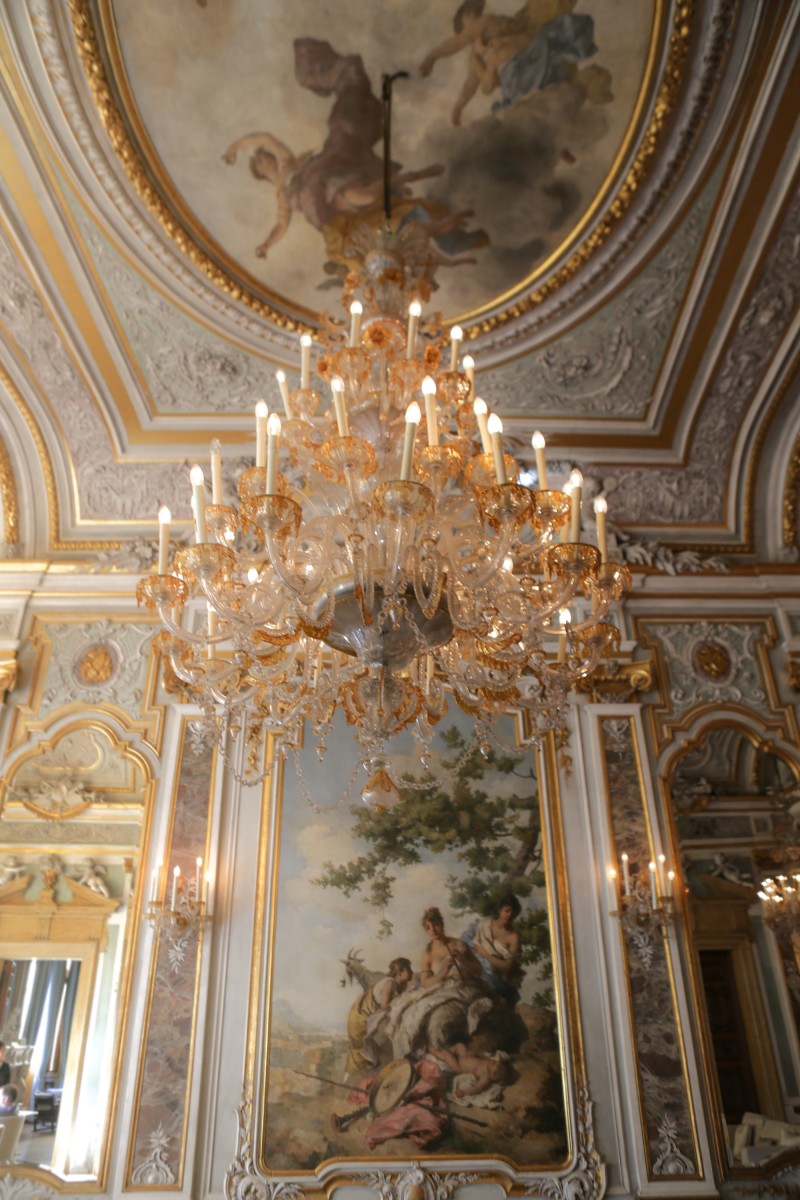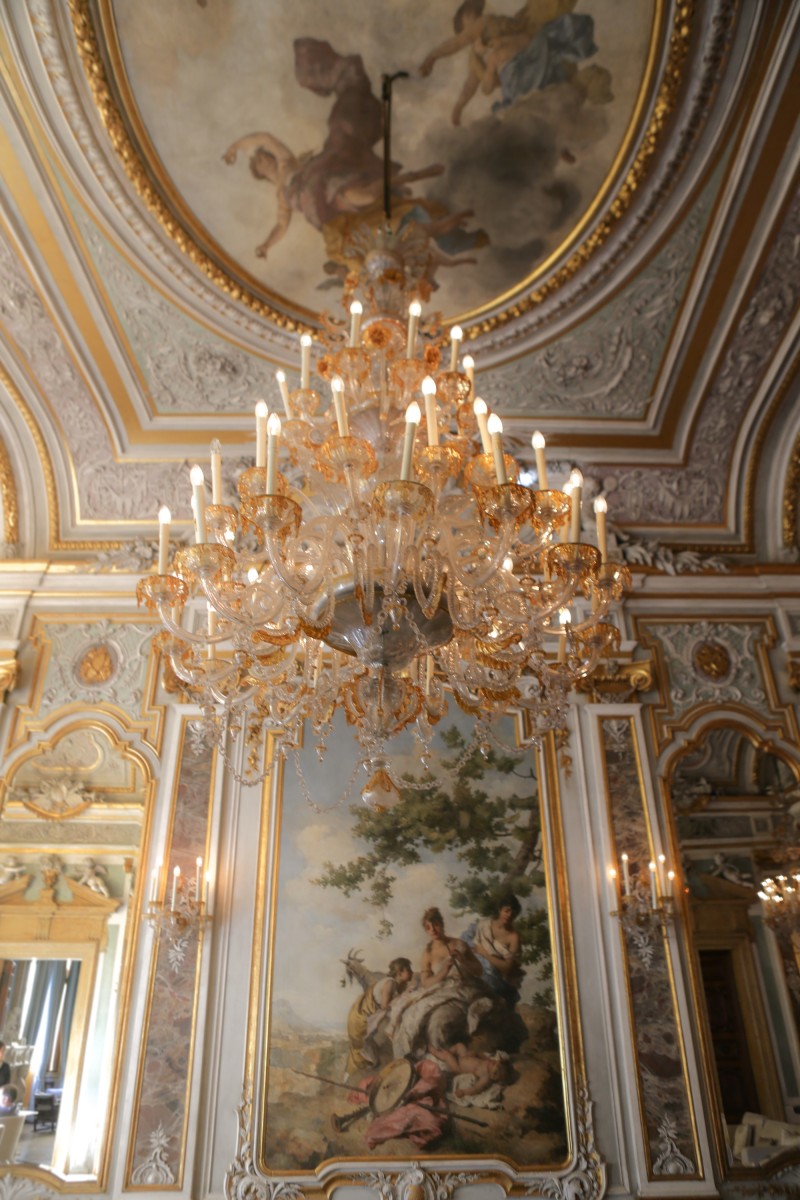 Museum-like interiors of the Aman Venice
It's a lovely respite from the throngs of tourists, but a bit more off the beaten path and not the right place if you want a "happening" vibe. But I'll admit… I was dying to see the rooms!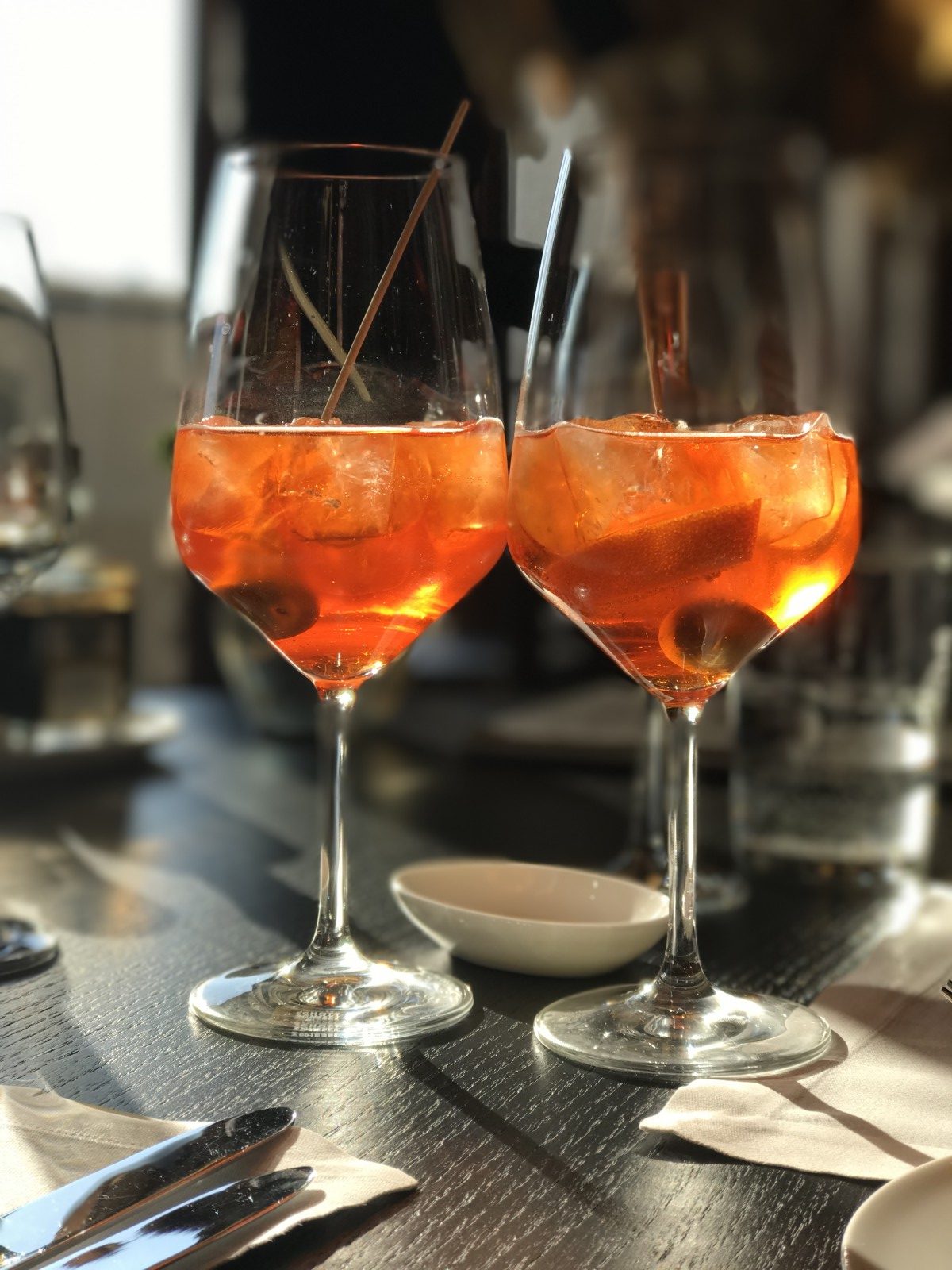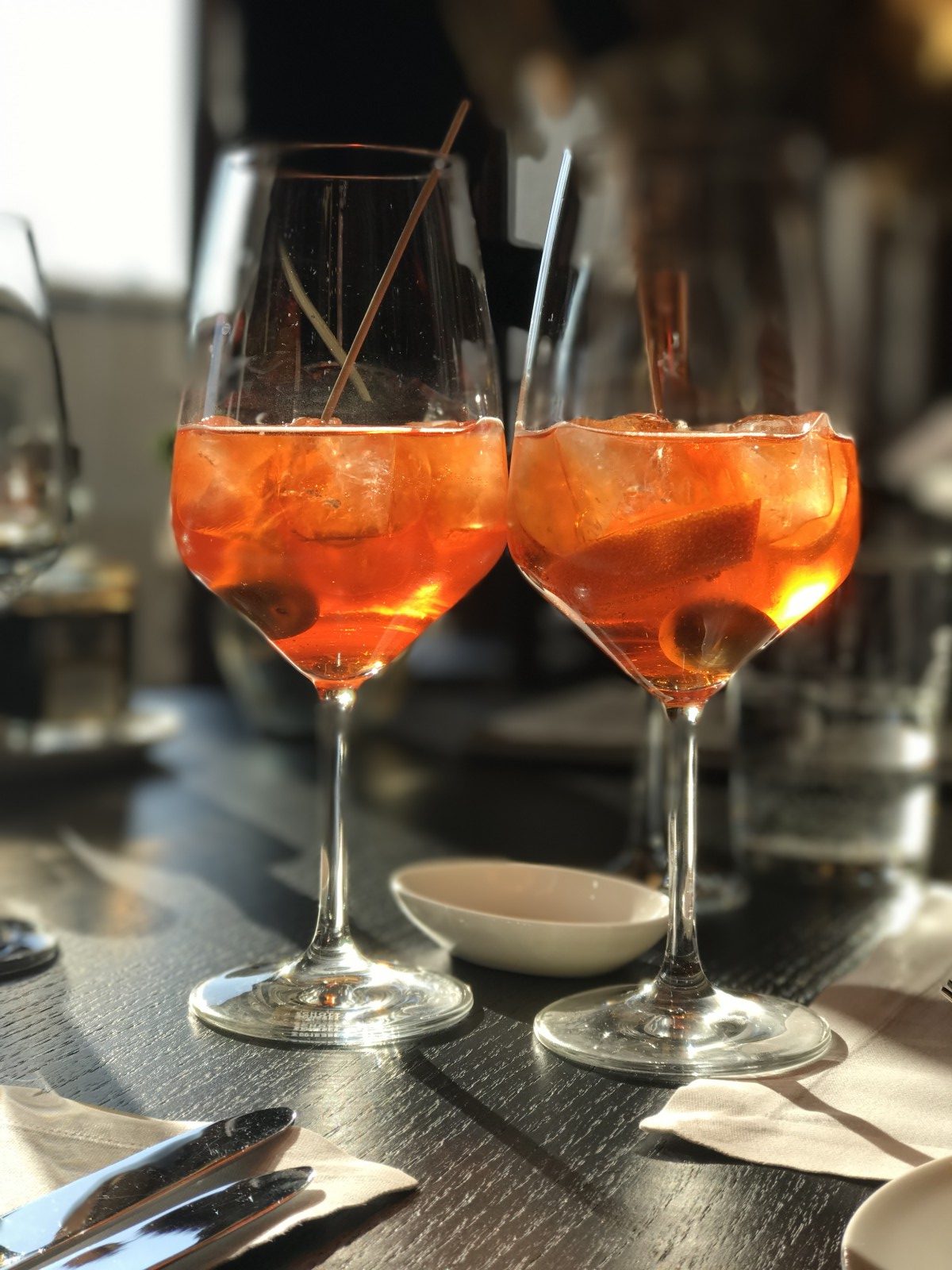 Spritz o'clock at the Aman Venice
I had a positive experience at the Bauer il Palazzo and would definitely stay there again. I hope I get the chance since Venice is one of those cities I start planning my next trip to before I've even left.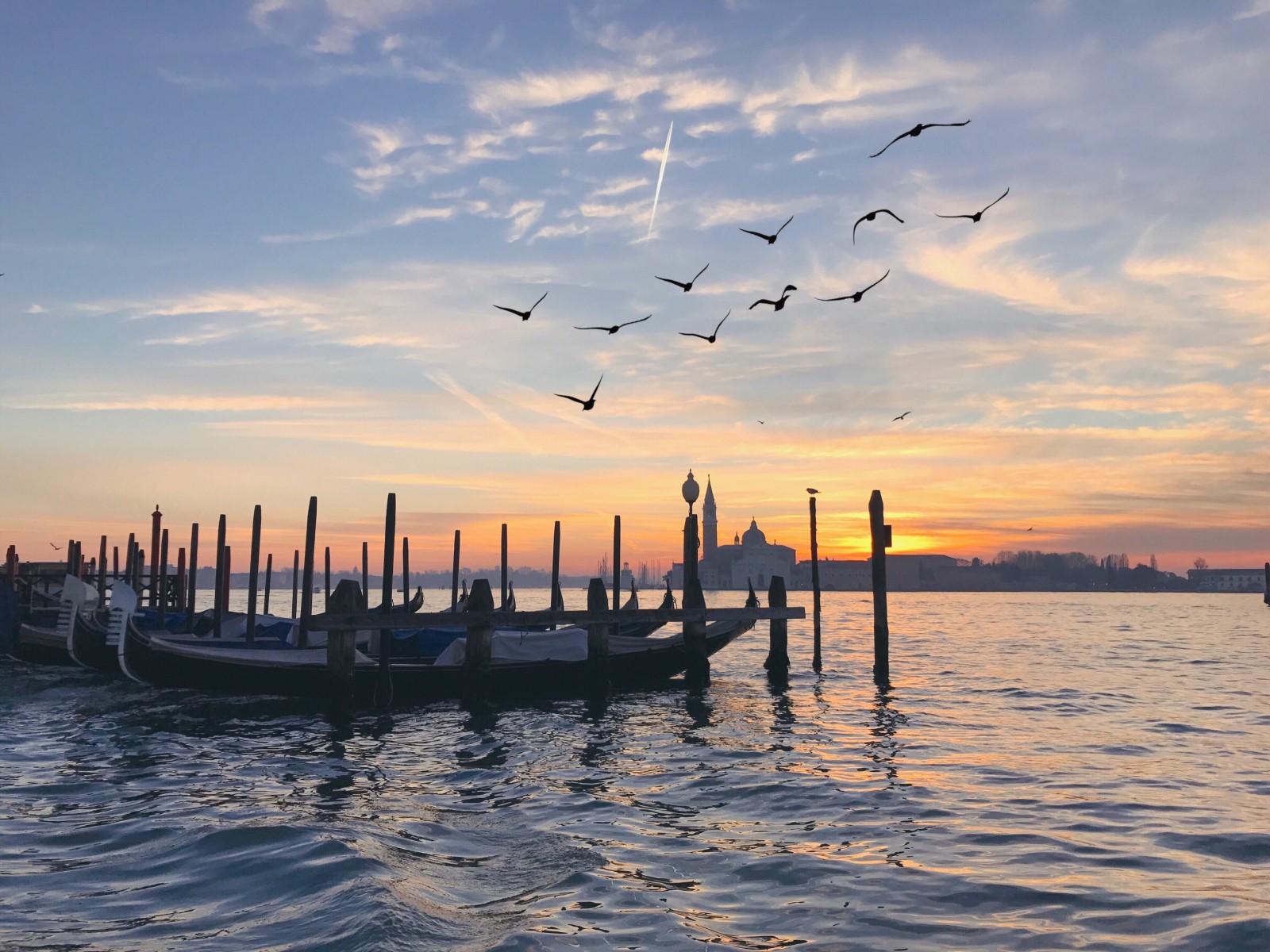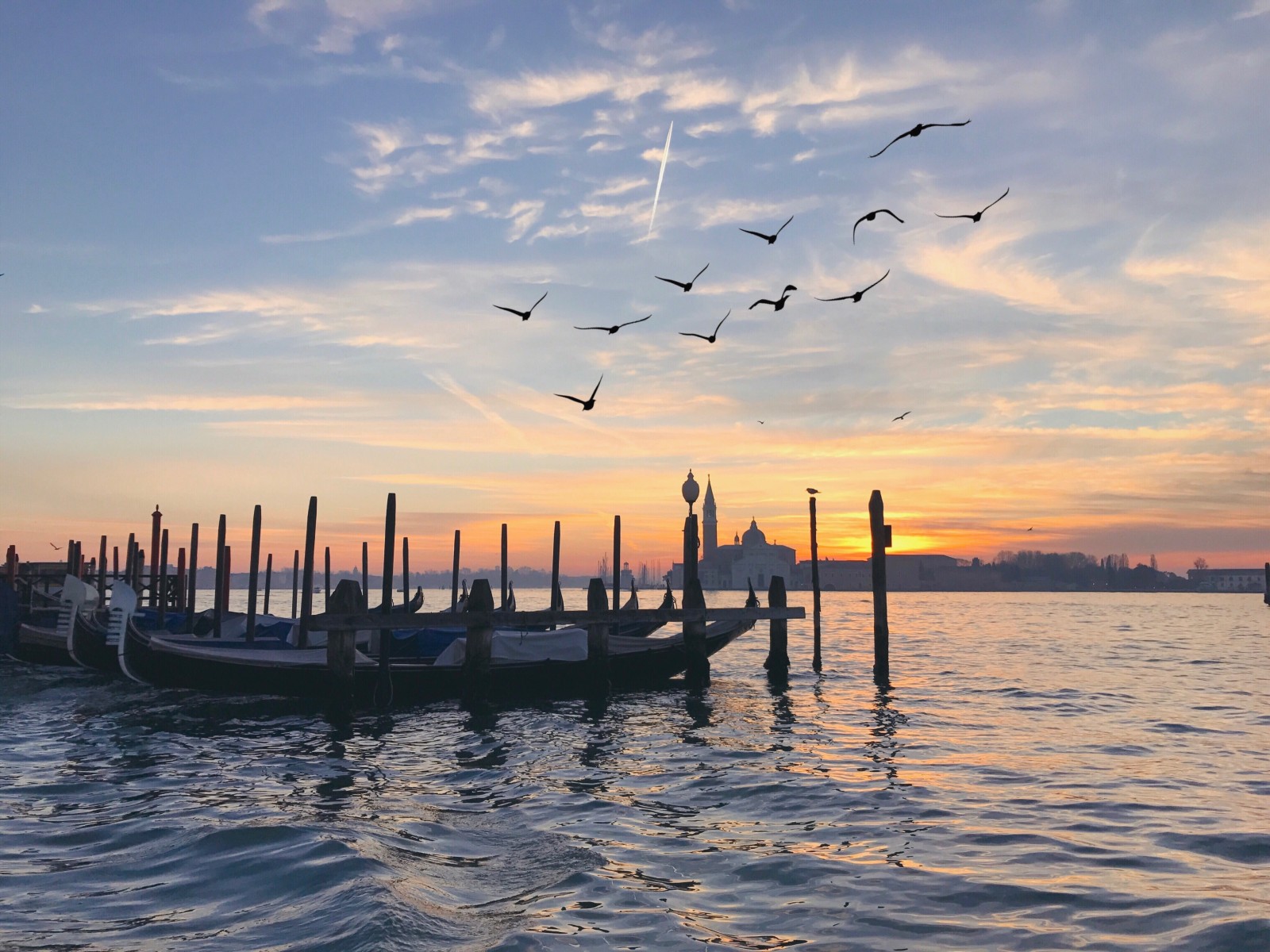 Sunrise on the Grande Canal
If you're planning a trip to Venice, check with your hotel about arranging a water taxi to meet you at the airport. Uber is not an option in a a city where gondolas and water taxis are the only way to navigate the canals and water ways.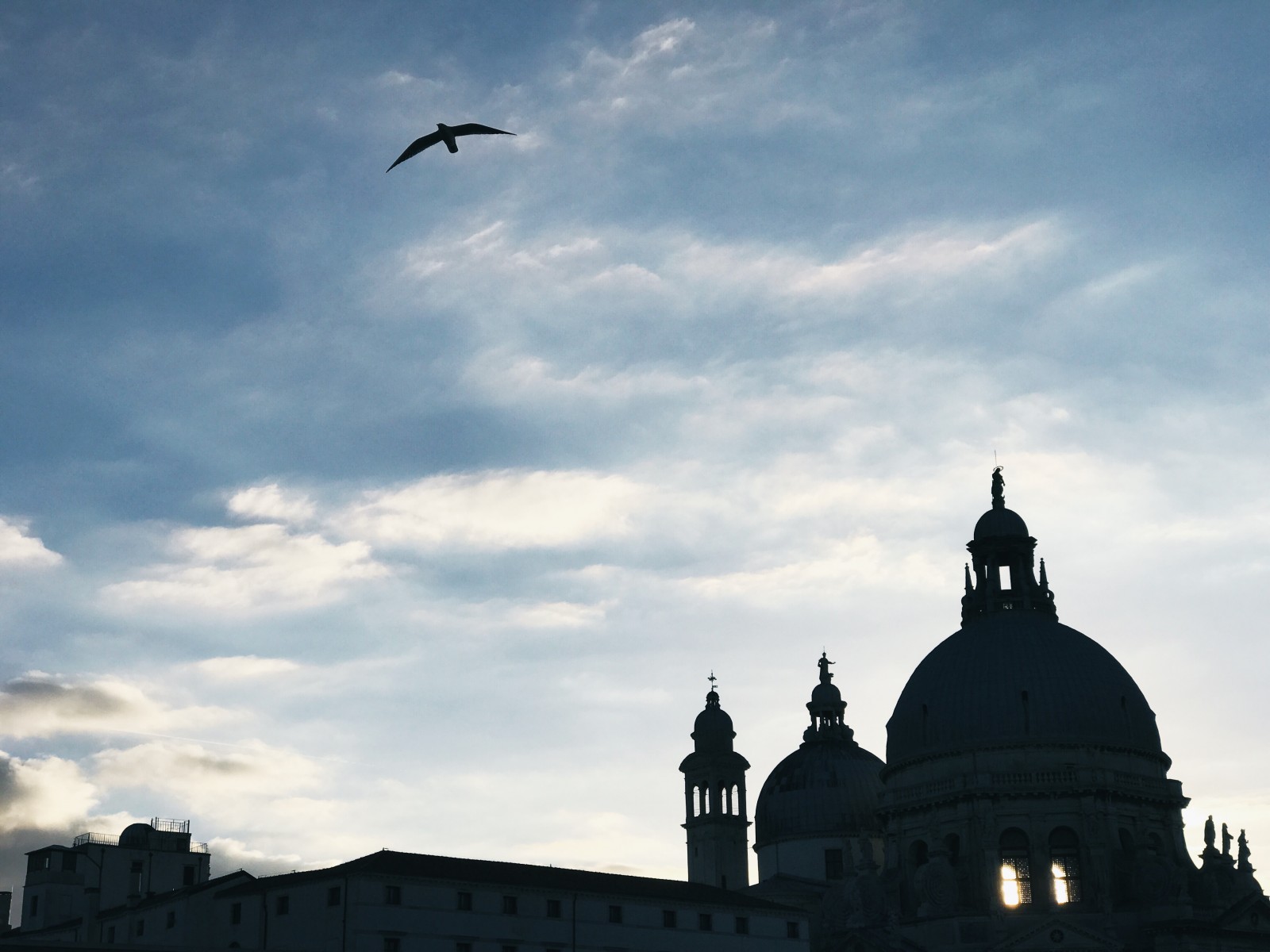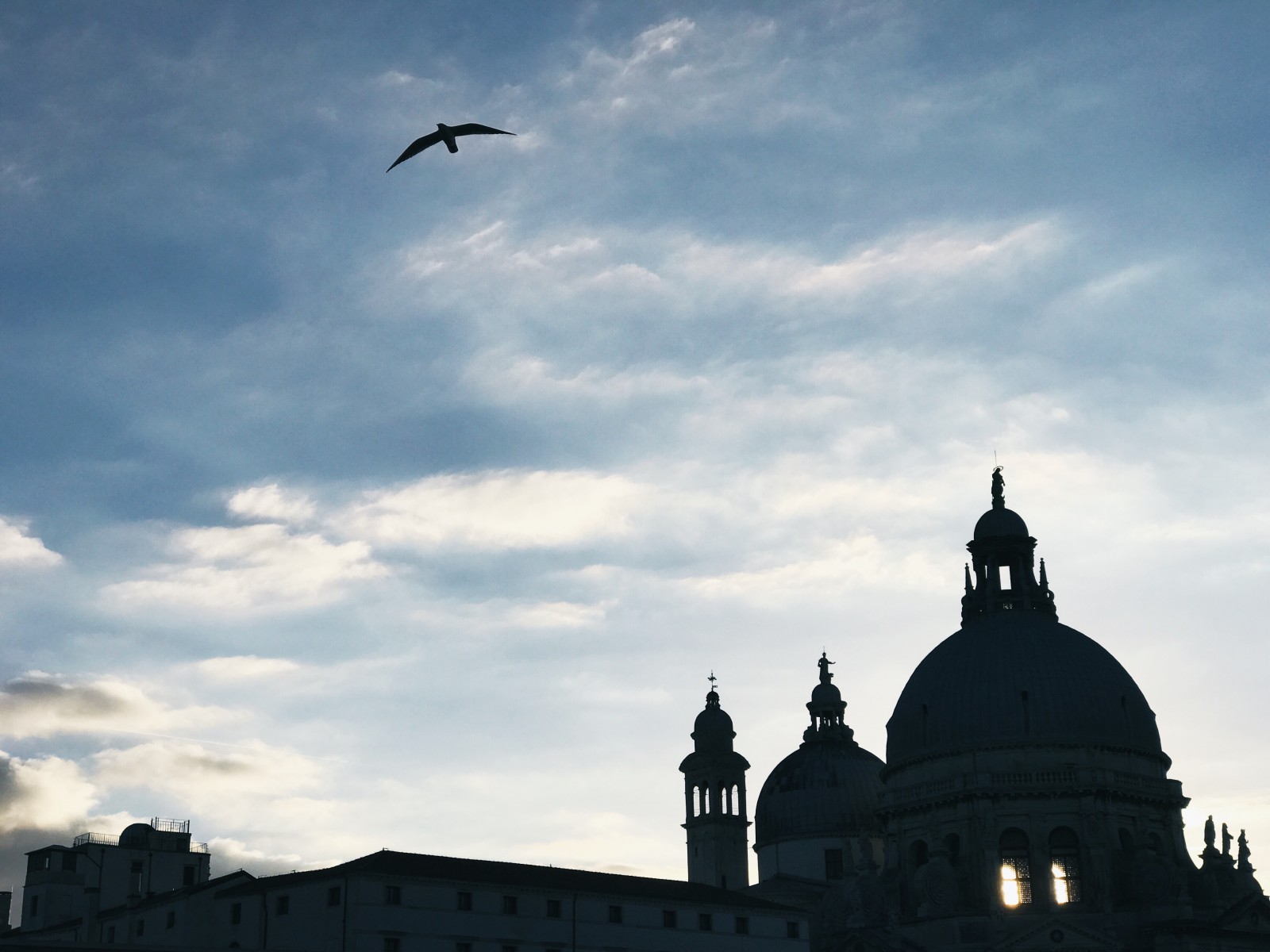 Dusk at Basilica de la Salute