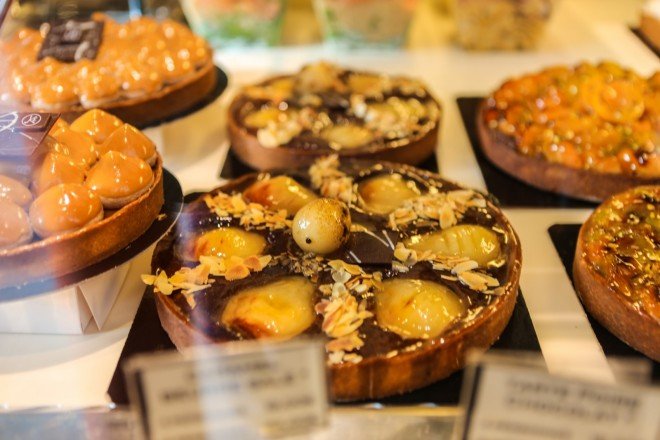 A peek inside the pastry case at Eric Kayser
French foodies (and visiting food snobs) know that you have the right to order your baguette as doughy or well done as you like you, or "bien cuit." That's why they head to one of artisianal baker Eric Kayser's handful of Parisian shops for fresh bread baked baguettes.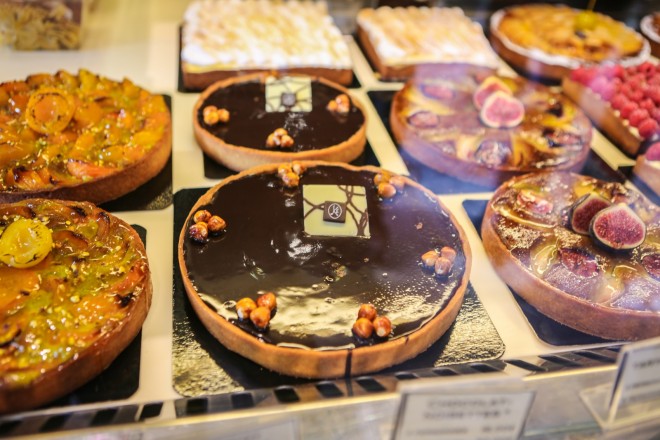 Cases full of Eric Kayser's artisanal baked goodness
Artisanal bakeries like Eric Kayser keep the flour on the premises and the bread is cooked there in five different ovens to varying degrees of doneness or  "bien cuit." If you prefer your baguette a little doughy, order "pas bien cuit."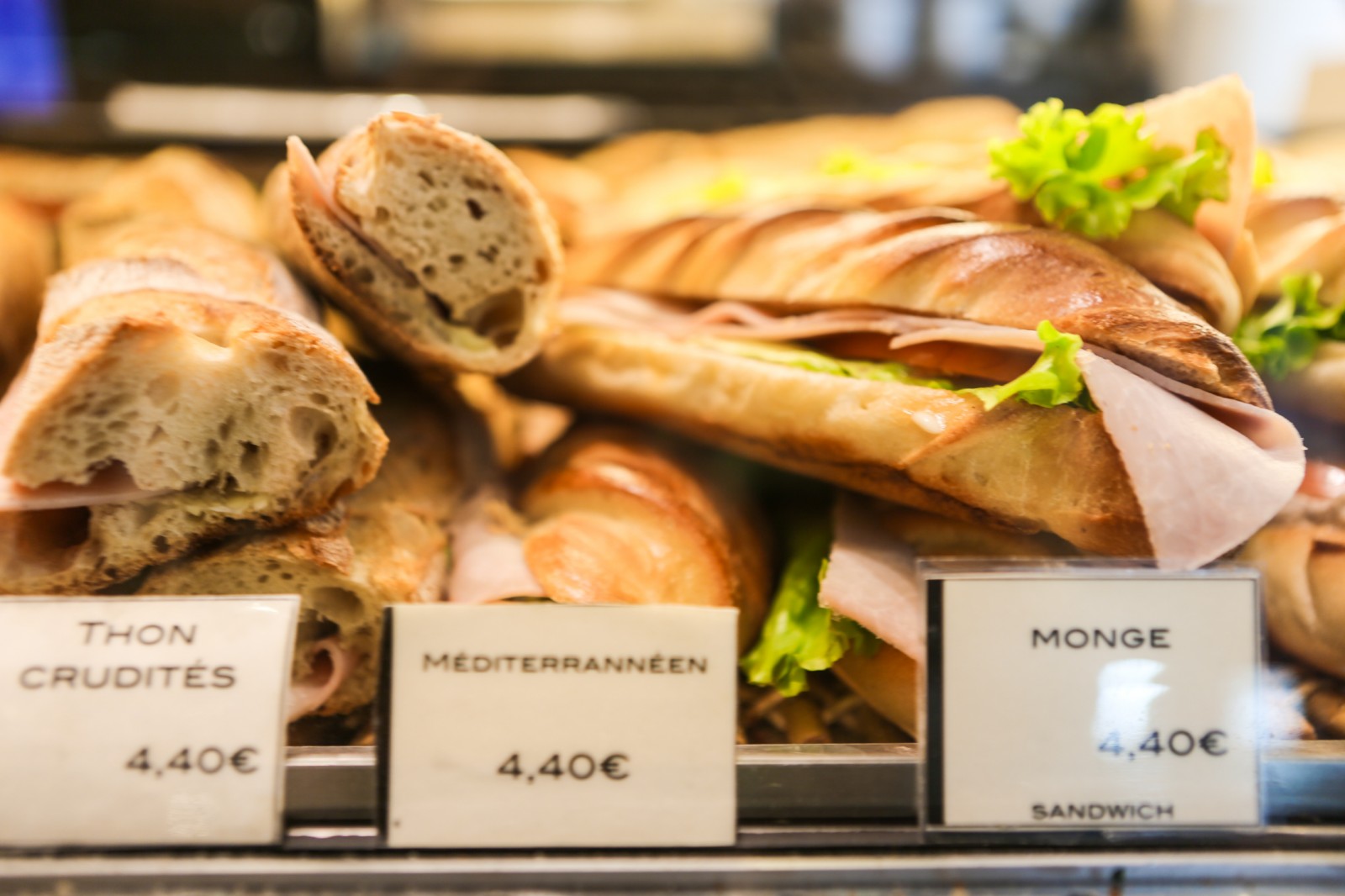 Sandwiches served on Eric Kayser's baguettes
Whatever you do don't help yourself to a bottle of water from the deli case– "self-serve" does not exist here. The apple tart in puff pastry is also outstanding.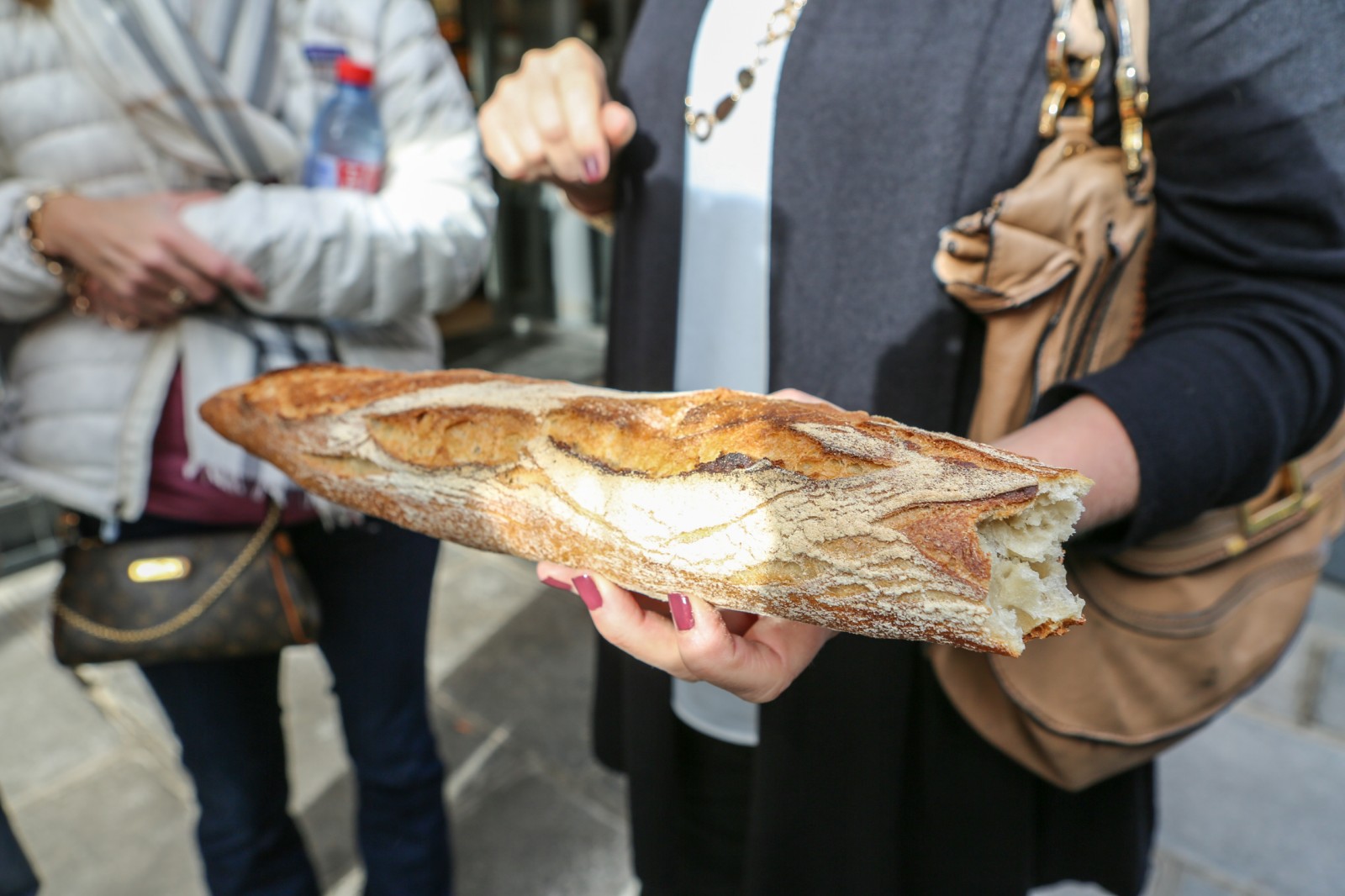 A baguette from Eric Kayser
No trip to France planned? Not a problem. Eric Kayser now has three New York City outposts.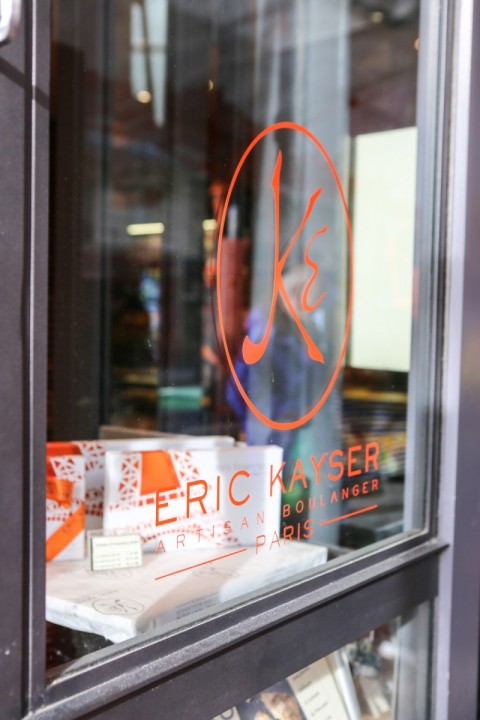 Travel Tip: look for a name on the marquee
Several locations throughout Paris.
Including:
79 Avenue Mozart
Paris, France
+33 1 42 88 03 29
Monday-Saturday 7am-8pm