Panorama view from the deck of Tukipa restaurant- overlooking Banderas Bay, the beach, and the jungle.

It's impossible to do a standard hotel review of Imanta Punta Mita because this top Mexican beach resort is anything but standard. Instead, Imanta sets the bar for tropical eco-luxury resorts. It's almost Fantasy Island, except it's not an an island. Instead of Mr. Rourke, you get Miguel, the GM, and his wonderful staff. They will do everything they can to dote on you during your time at Imanta.
My husband realized he forgot his swim trunks when unpacked. After letting the staff know, within a two hours he had a selection to choose from brought to him (and at various price points– including reasonable).
I've been lucky enough to stay at this unique beach resort twice. It's set on the northern end of Banderas Bay (also known as Bahía de Banderas)  and it's really a special place. How can you review a hotel "room" when it's a 2,500 square foot Ocean Casa named after an eagle "werika"?
Located in the Riviera Nayarit, Imanta is specifically designed to be place to relax and revive and connect with the amazing natural setting. I immediately fell in love with the  golden sandy beach, warm ocean water with gentle waves, rainforest, and jungle which the staff sometimes charmingly calls the "yungle." I fell in love with Imanta on my first visit back in October, 2011 and whenever you return to place you loved you wonder if it's going to live up to your memories. Fortunately, Imanta did. That's when I realized, Imanta is the sort of place that memories are made.
The property is large (250 acres) and has a diverse eco-system. While the grounds are immense the hotel itself is small, with only 7 casas, with a high staff-to-guest ratio. The lush green jungle is filled with amazing white butterflies, gorgeous birds, and there are now horses on the property …and moonlight horseback rides!

Vacation by the beach, Imanta-style. Having a golden sandy stretch of playa to yourself is the norm at Imanta
The stairs to the beach.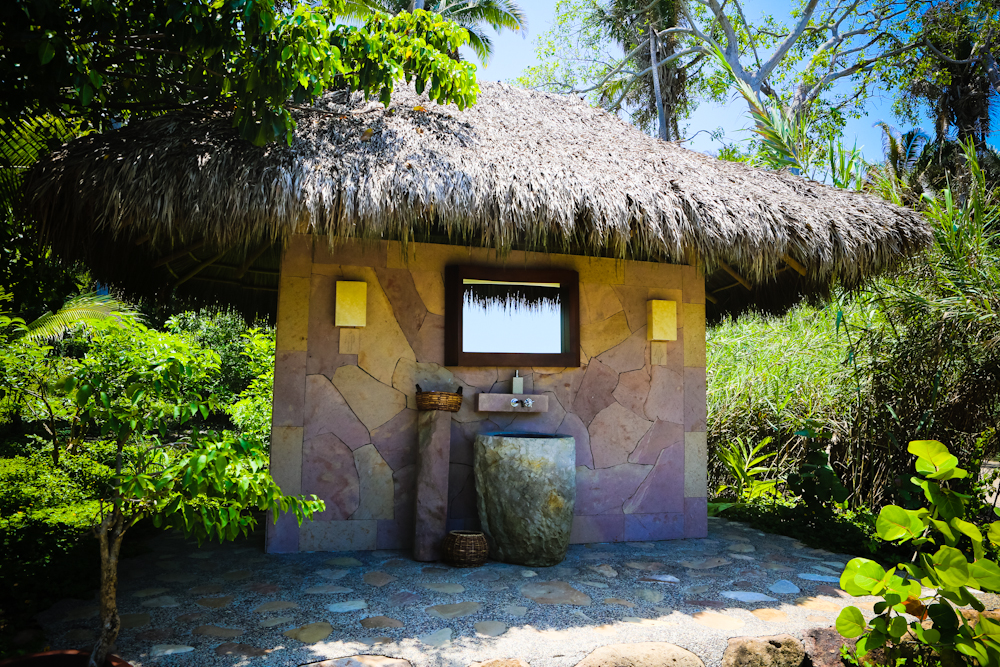 Bathroom palapa at the playa: even the toilet facilities have character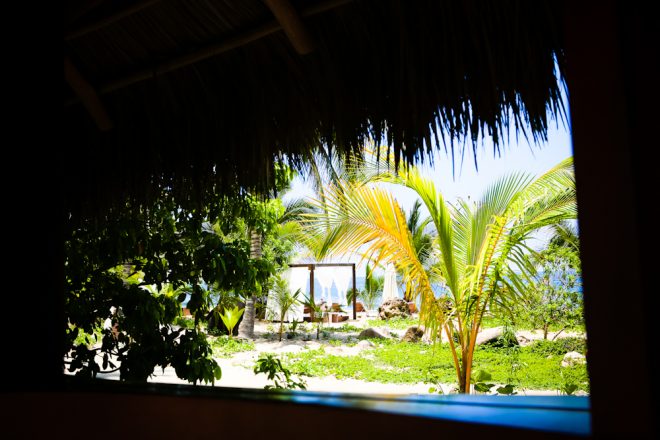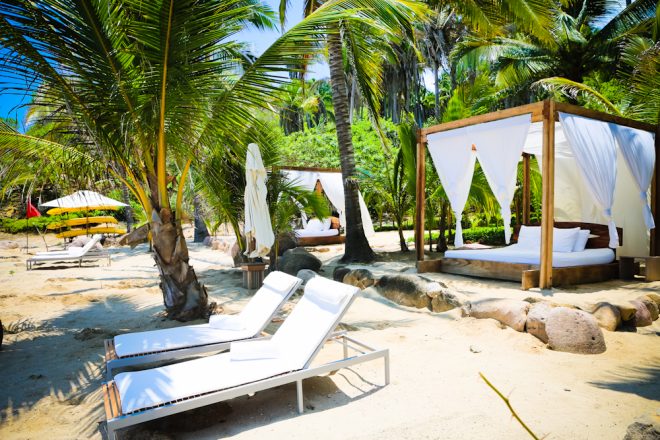 Left: The beach beds reflected in the mirror of the beach bathroom palapa. Right: Take your pick: beach bed or chaise lounge chair?
Tropical paradise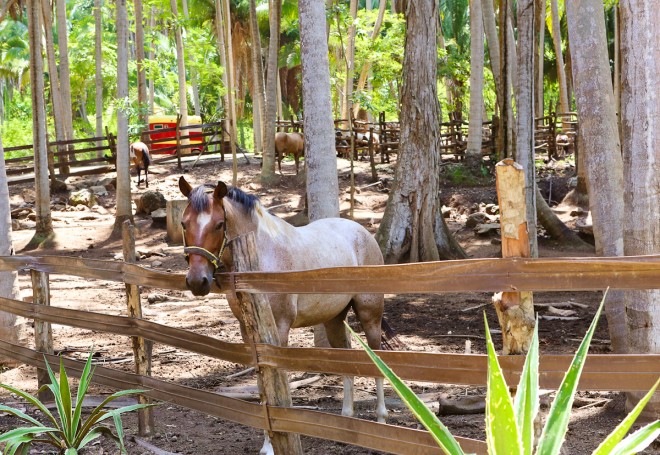 There is stable of horses on the property, and equestrian activities are available.
Imanta is the ultimate secluded tropical hideaway. It's place to go if you want to get away from it all- yet still have a strong wi-fi connection at the beach and amazing service. This is dream hotel for honeymoons, anniversaries, special occasions and couples nd families that really enjoy each other (and nature). If you require a nightlife scene, you'll have to go off property. You're not going to meet anyone at Imanta (other than the staff). This is place you go to not be scene, that's part of it's allure.
Potted plants in the Observatorio, where you can have a private dinner lounging on day beds

Imanta might not be a private island, but it feels like one
Pictures of birds flying overhead at Imanta

When you're not hiking though the Mexican jungle, you're being transported by golf cart. The resort is so relaxing, It has a spa and I've stayed their twice and haven't even looked at the spa menu while visiting . There are rumors of guests never leaving their casas during their entire stay. I can understand why.
All this secluded tropical luxury doesn't come cheap (a search this morning priced casas for random date starting at $840), but the truth is I haven't yet paid rack rate. I found food and beverage prices to be quite reasonable. Be sure to sign up for the Imanta newsletter for special offers. Follow their Instagram account (@imantaresorts) for more virtual vacay inspiration.
Imanta Resorts Punta De Mita
Montenahuac Lote L, Punta de Mita, Bahia de Banderas
Riviera Nayarit, Mexico
Left: The bed in an ocean casa Right: Me enjoying a cucumber margarita on the playa

Imanta Punta Mita is the ultimate in eco-luxury and privacy. Here's a little virtual vacay mobile photography video to show off  some of the resorts special features,  shot and edited on my iPhone 4s.
Imanta Punta Mita: A Virtual Vacay Video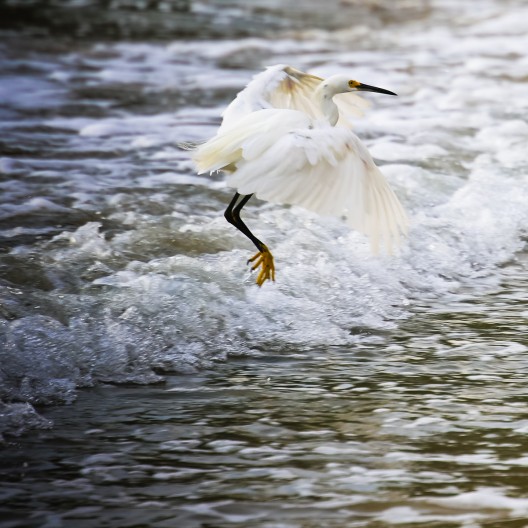 Bird Fishing for Dinner