I have long been vocal about how social media today is a great equalizer for smaller brands who understand how important it is to have a strong voice and engaged audience. Sometimes the best cheerleader for a brand isn't even the hotel itself, but a guest who has had a great experience there.

 During my recent girls trip to Miami with my friend Katie,  when it was clear that I needed to find a different hotel, preferably one located on Collins Avenue, I tweeted this:

 Twitter is a great resource for real-time information, you just need to know how to use it. Some tips: don't tweet what you can google and learn how to correctly use hashtags (these are the words with the #sign before them. They are used to sort information).
Because I know how to use social media effectively and have an engaged following on twitter, I suspected that one of my followers someone might get back to me with some suggestions. Boy, did they! This use of social media to crowdsource potential options worked great for me.  A Miami based follower and friend of the blog, Ernesto Marrugo reached out to me with a few great suggestions.  Now I had a short list of suitable hotel properties. Another one of my follows, who is a major league lacrosse player who travels to Miami frequently suggested The Shore Club, which is his hotel of choice when he comes to South Beach.  We exchanged email addresses through direct messages on twitter, and then did our follow up communication through email. I had stayed at The Shore Club years earlier and liked it. My follower  was familiar with Miami, and because of my blog and social media presence and knew my taste and what I was looking for. He put me in touch with his contact at the property.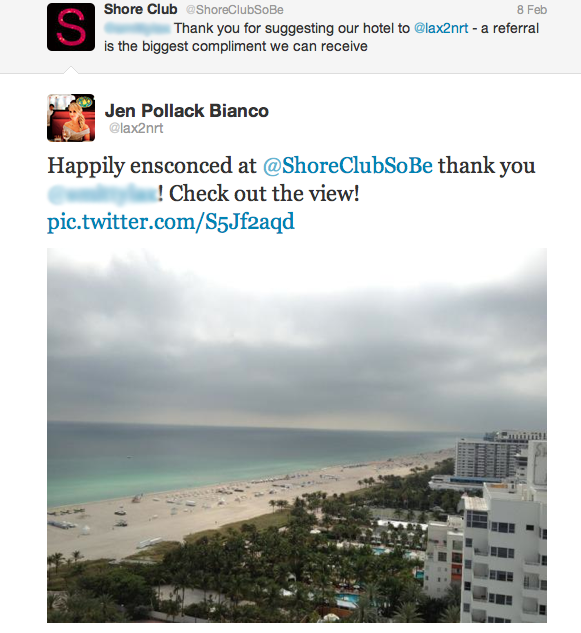 A few hours later, I was happy to be settled into room 2001 (we scored an upgrade to a loft) which had a lovely sitting area and more than enough space for the both of us. Yes, it was a more expensive than our digs at the Standard, but because it was last minute, we were able to get a good rate. Spending more than we originally planned was fine—after all I wasn't going to renting a paddle board on this trip so it made sense to get swankier accommodations, and the additional space allowed us hang out much more comfortably. We had a balcony!  With a beautiful view! I snapped a bunch of pictures with my iphone when we got a tour of the property and even got to peek at the swanky penthouse.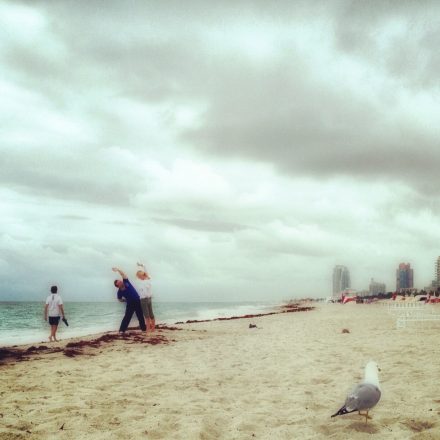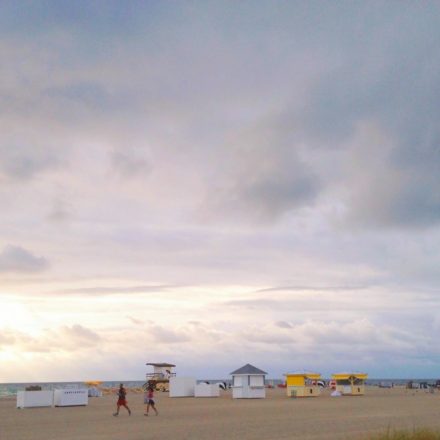 Mobile photography Panorama picture of South Beach from Room at the Shore Club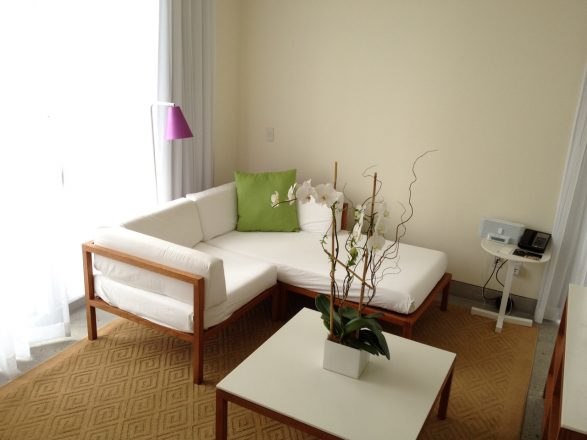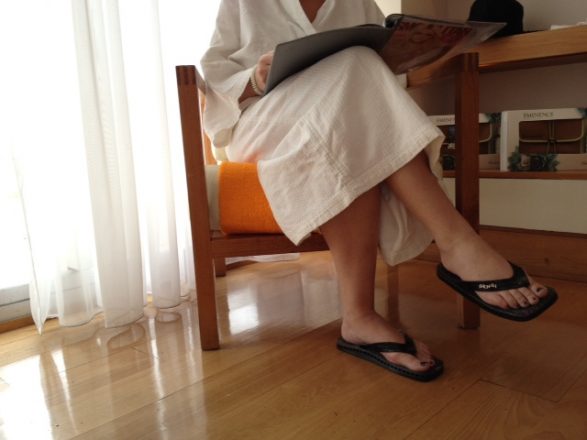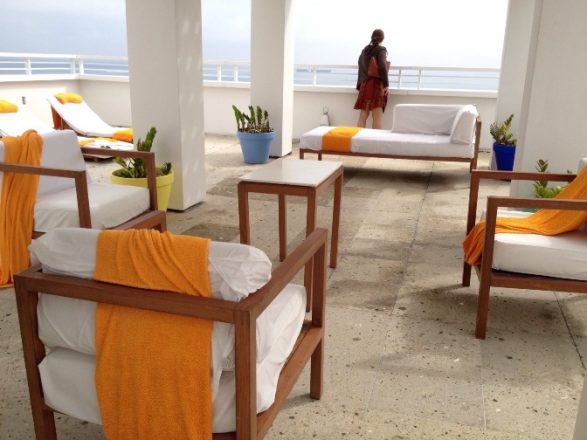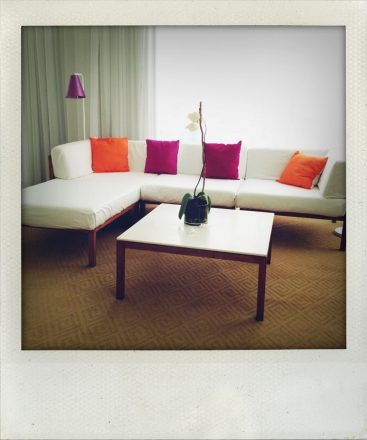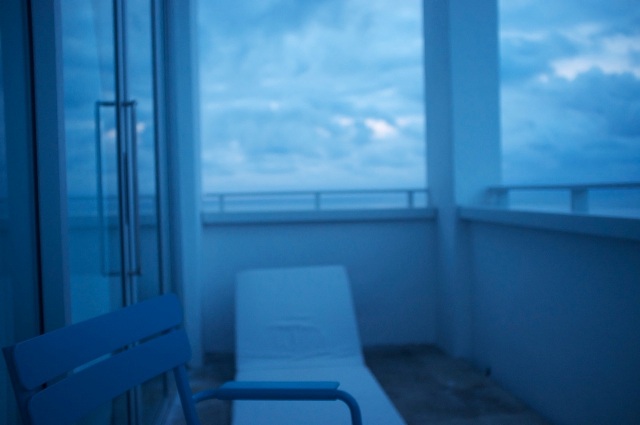 Room 2001 & some of those views around The Shore Club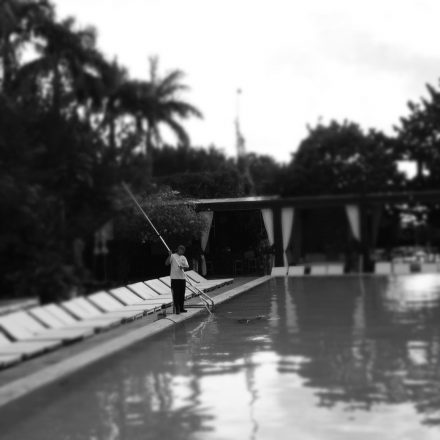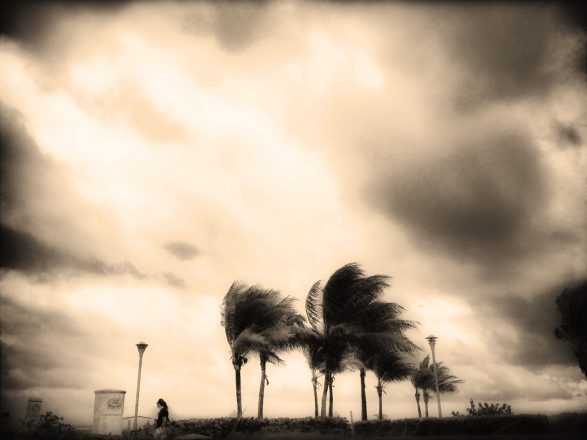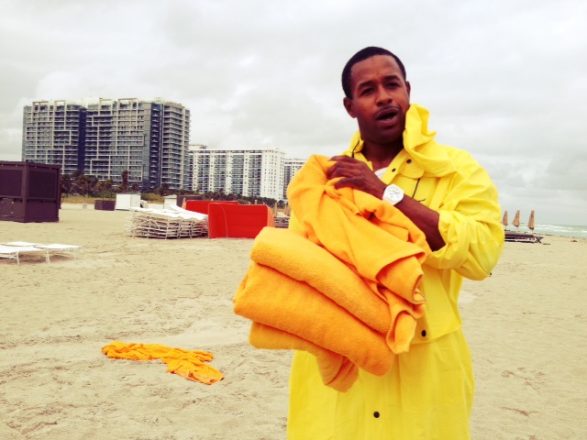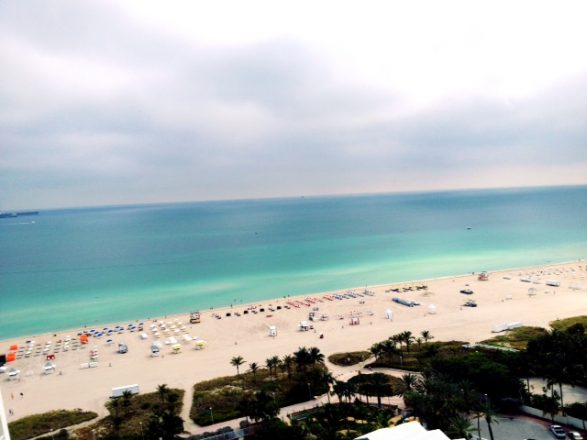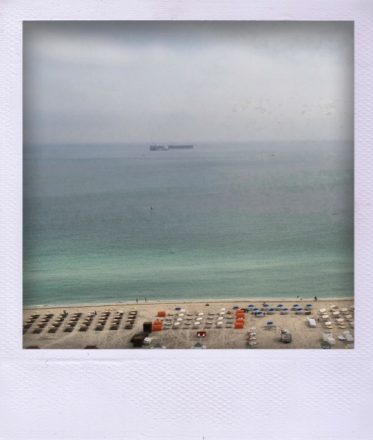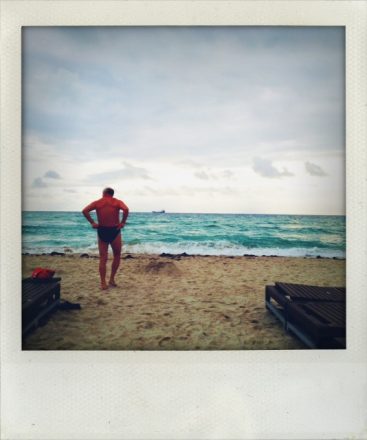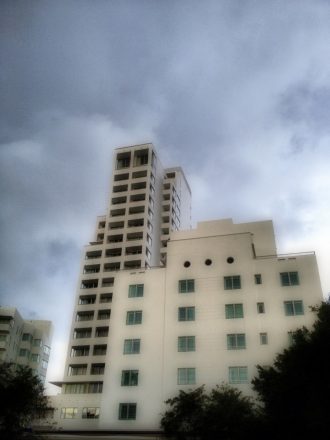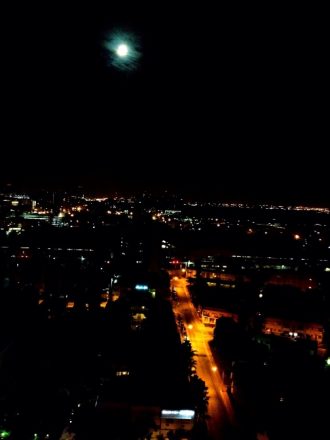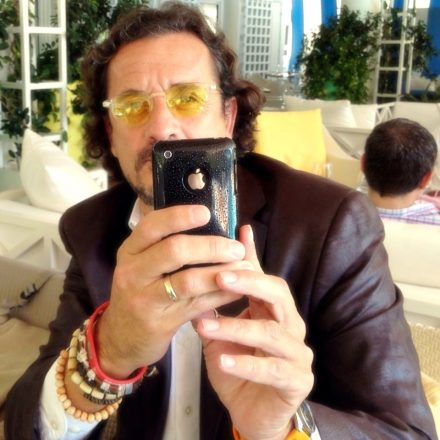 Not only was we thrilled with my room, but Katie and I  also loved the restaurants at the property. There's a Nobu, and the Italian restaurant Terrazza on the property is fantastic and overlooks the pool. Terrazza has excellent mojitos and bloody marys. Here's an iPhoneography image I snapped of my friend and fellow mobile photographer Jaime Ferreyros who met me for lunch at Terrazza. Jaime and I had a lovely lunch discussing soccer (he used to play semi-pro) and the World Cup.
I had such a great time at the Shore Club- even in the rain- that now I'm thinking about a last minute trip to Miami to see the iPhoneography show Jaime helped The Lunch Box Gallery put together which opens On March 7th.  I have an image hanging in the show, I'm just not sure which one.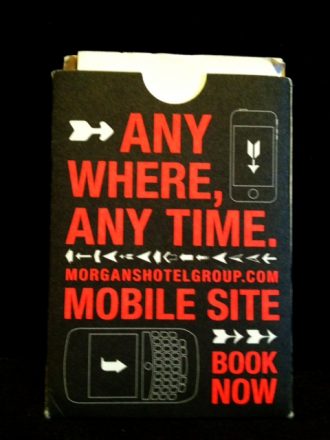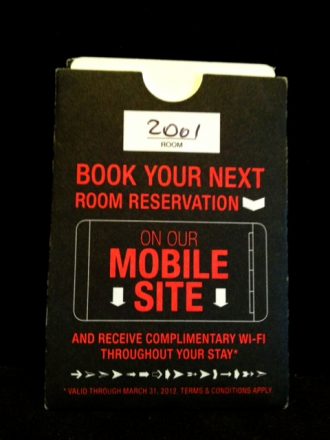 I also discovered the Morgans Hotel Group mobile site on my key sleeve. If you book on their mobile site- you get free wifi!