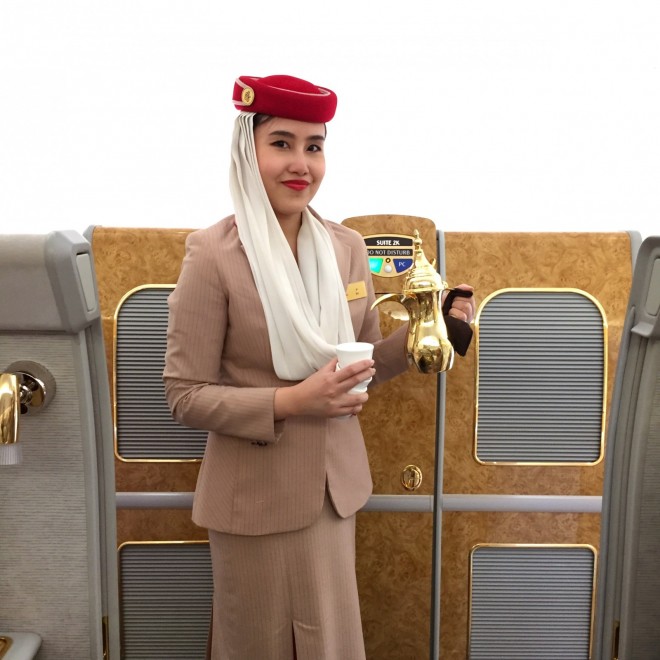 A smiling air hostess aboard an Emirates flight from DWF to DXB
I've flown a few legs on Emirates in First Class recently. Since nothing is going to top the video my husband and I made back in 2009, I needed to come up with another way to capture the experience.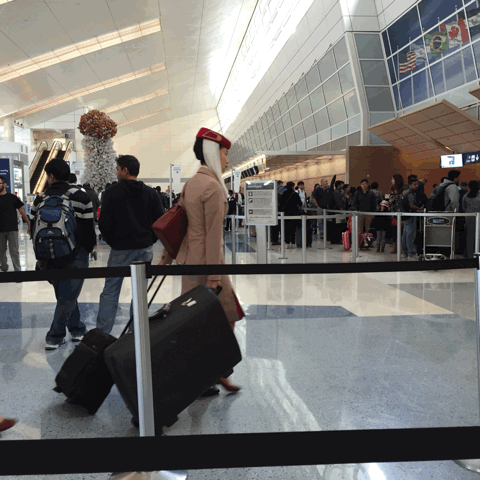 The Emirates Flight Crew at DFW airport GIF
I thought it might be fun to do GIF post.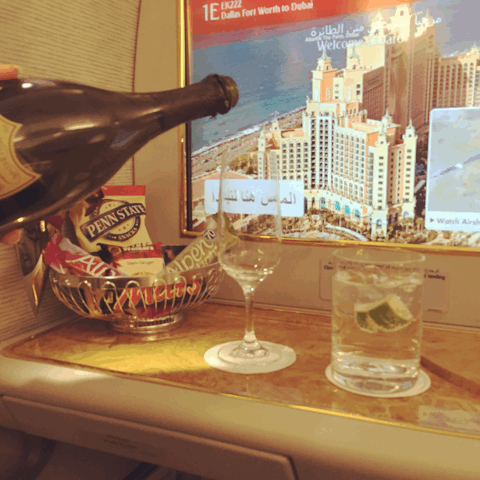 2004 Dom Perginon prior to take off GIF
I shot these images as stills on my iPhone 6 and then turned them into GIFS using the Giffer Pro App ($3.99)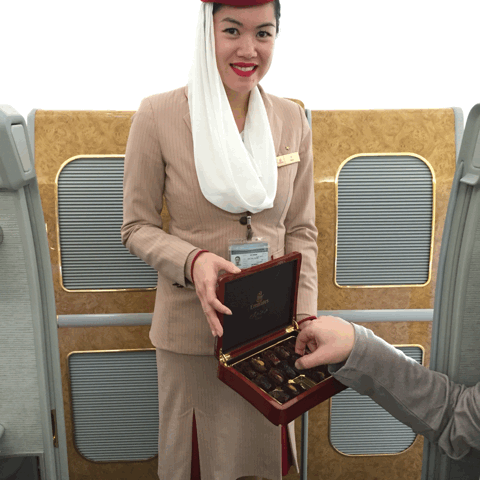 Dates before take off on Emirates First
Emirates is known for hiring very attractive "brand ambassadors" as flight attendants. Here my husband enjoys one of the dates offered to Emirates First prior to take off.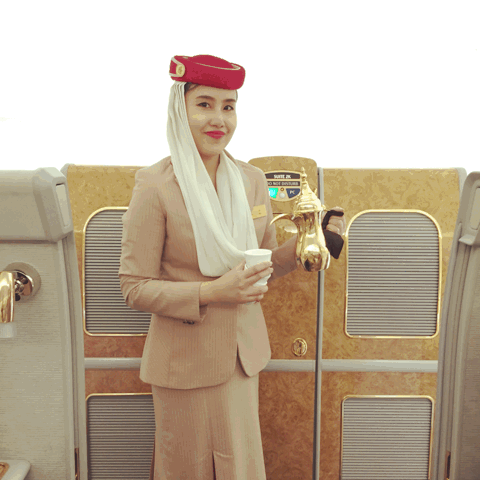 Arabic coffee pour with a smile GIF
Small cups of arabic coffee are poured prior by an Emirates flight attendant. I love their I dream of Jeannie style hats. Giffer Pro also offers fun filters which help compensate for bad airplane light.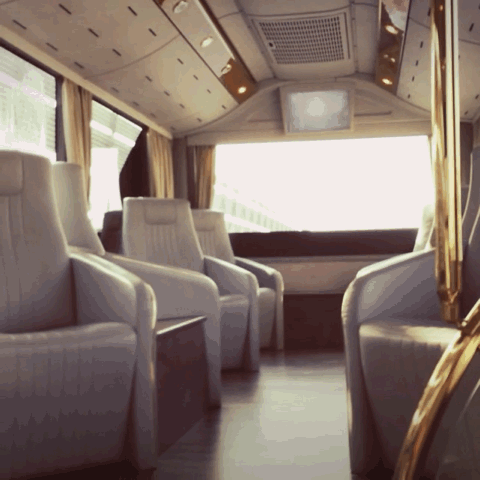 The Emirates First shuttle at Dubai International Airport
Giffer Pro also allows you to turn video into a GIF, like I did with the video I shot on my iPhone above.