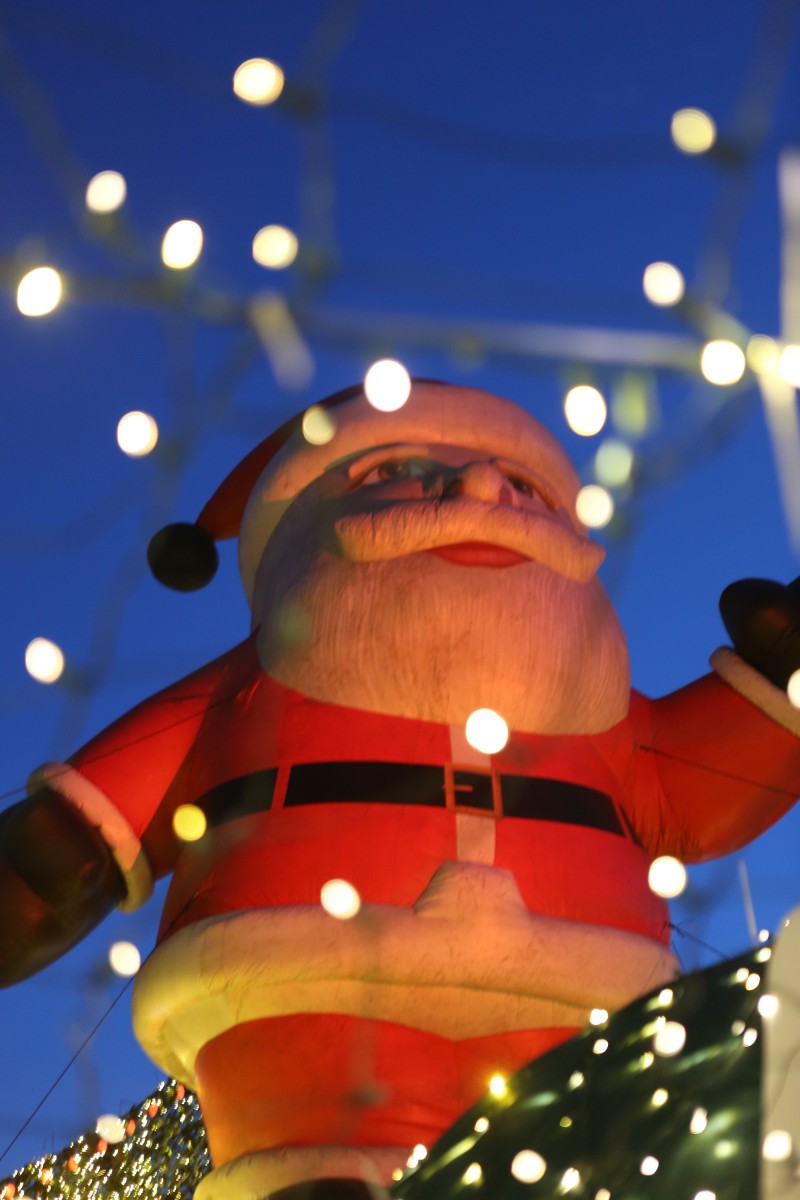 Giant inflatable santa on the roof of this year's RoboLights display
If you are going to be in Southern California during the holidays and are looking for an outside-the-box holiday experience, consider heading to Palm Springs to see artist Kenny Irwin Jr's 32nd year of RoboLights, an upcycled holiday lights display unlike any other.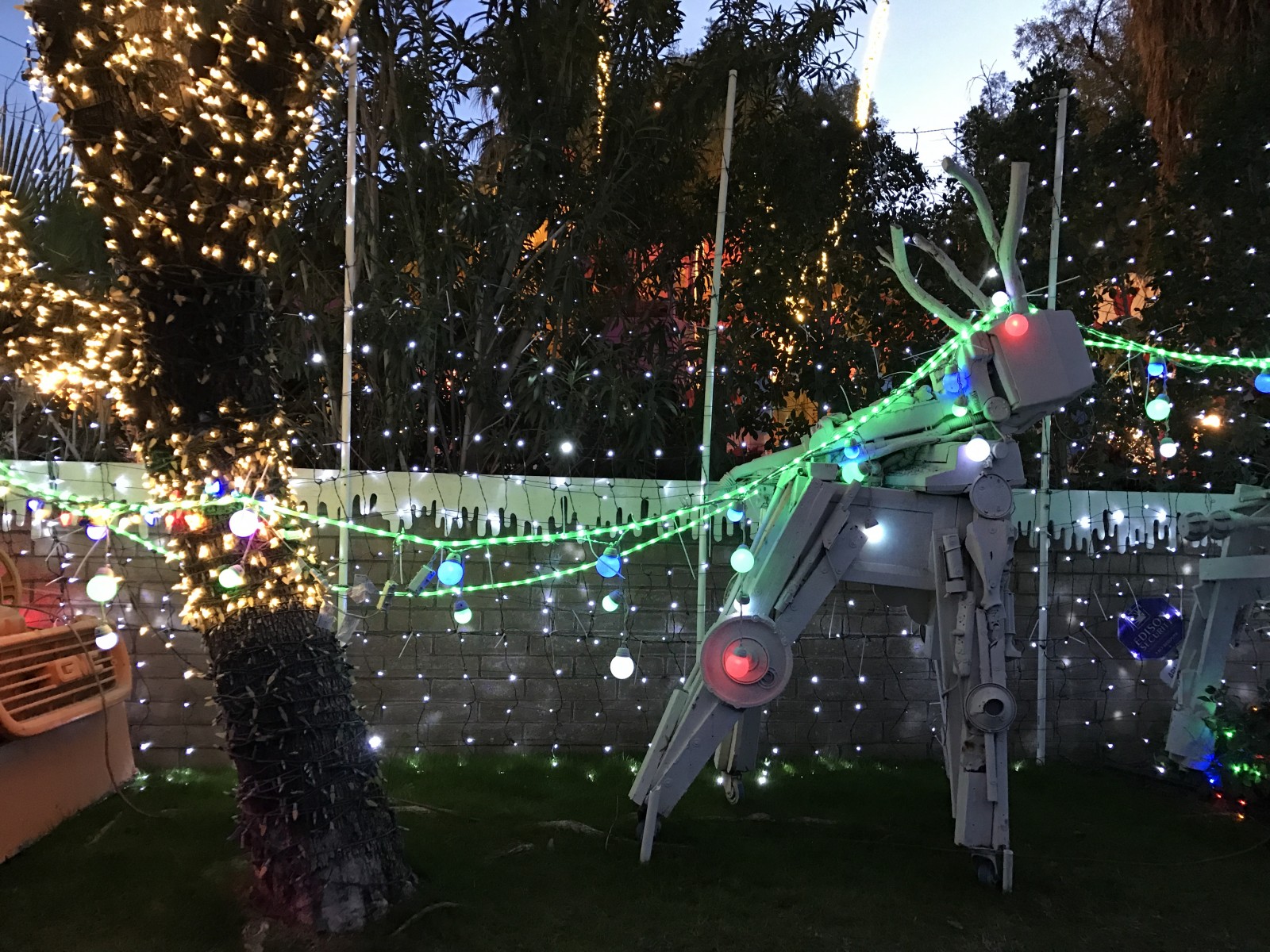 Robo reindeer outside the RoboLights display
Palm Springs artist Kenny Irwin, Jr.'s more is more aesthetic has been putting on an increasing complex mixed media holiday lights art installation at his father's home since he was 12. Now in it's 32nd year, RoboLights is truly something to behold.
Video of the RoboLights reindeer
Visiting RoboLights is like walking through a surreal winter wonderland.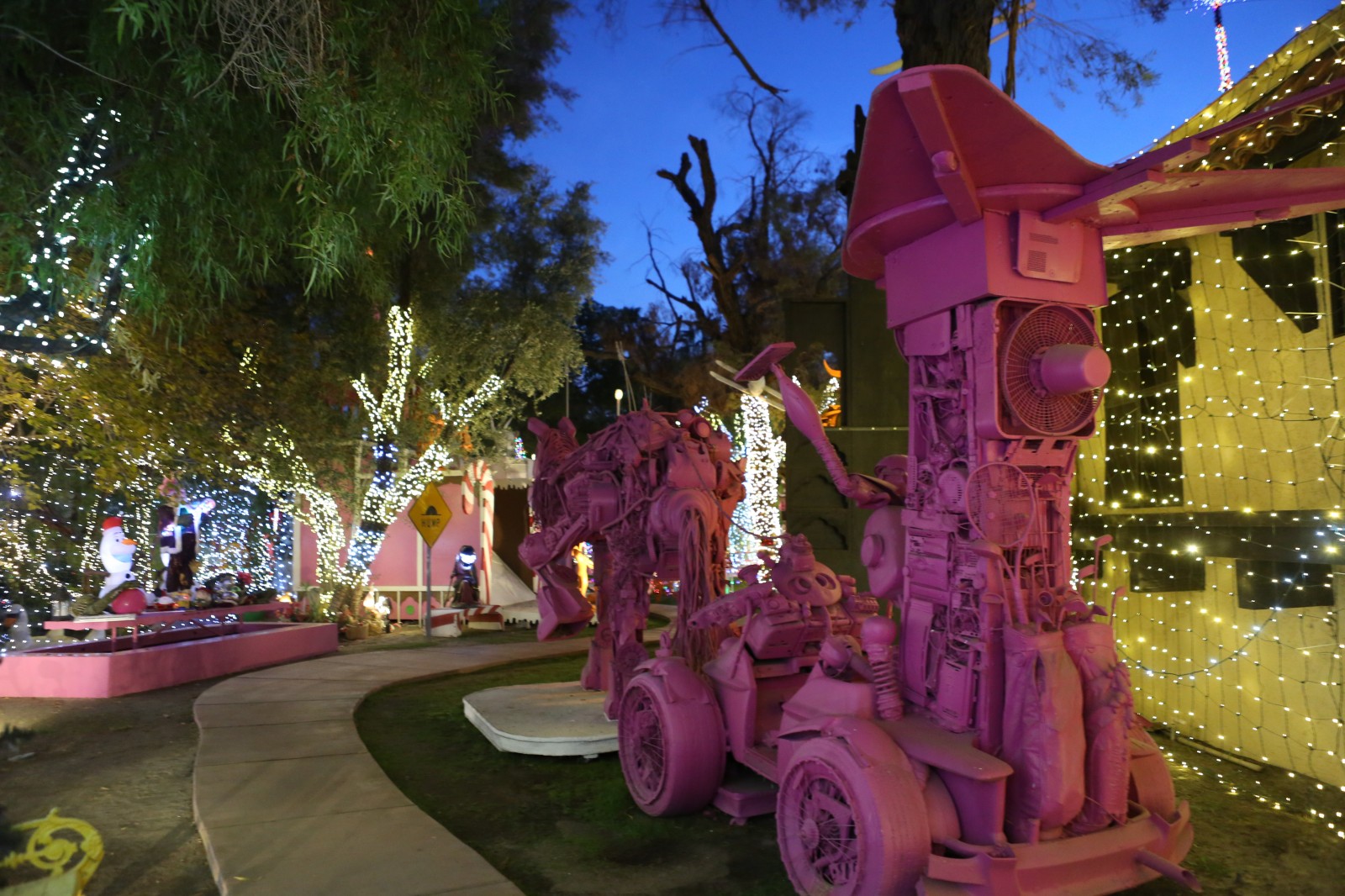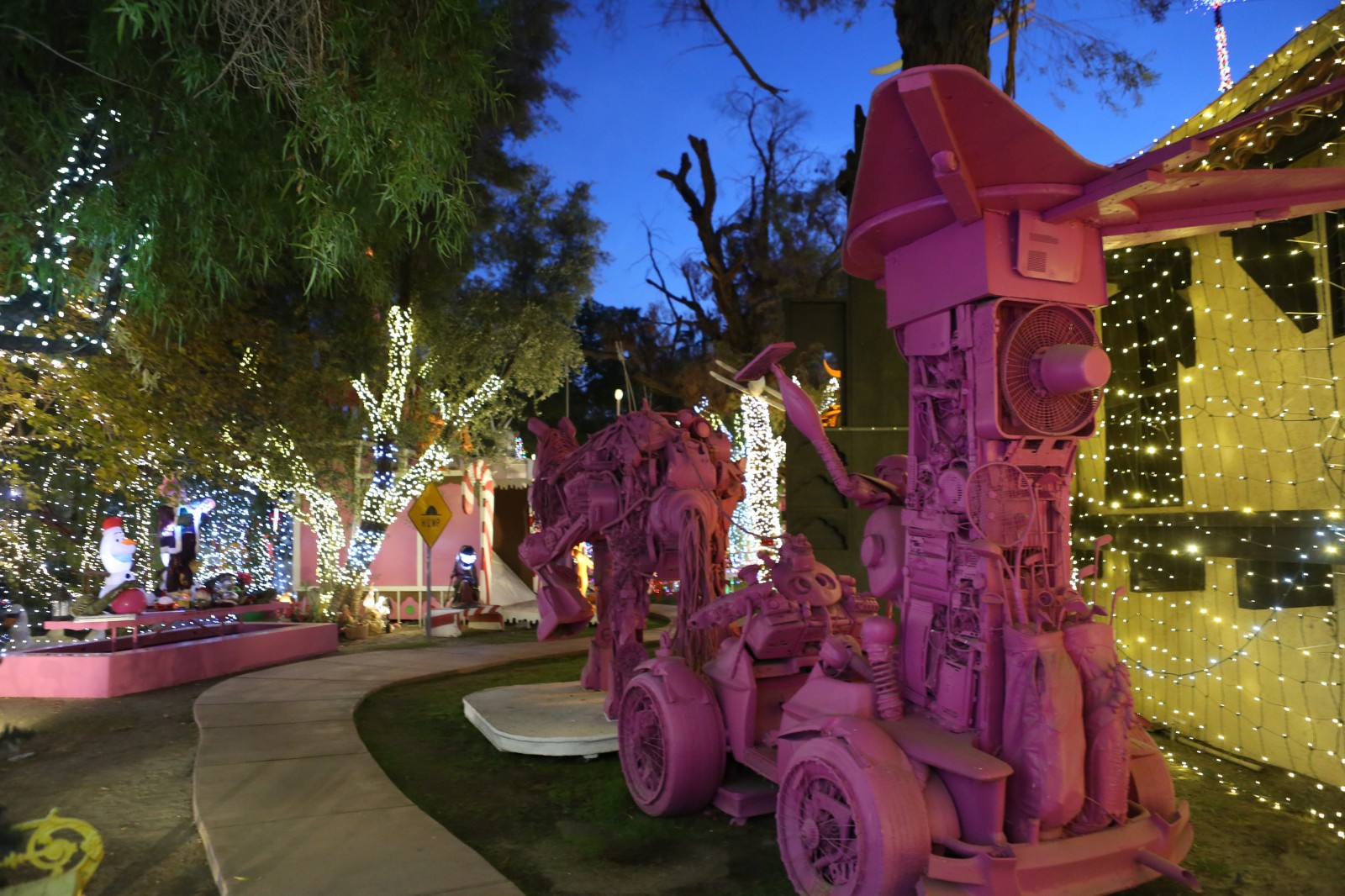 Surreal winter wonderland at RoboLights
Built on the outdoor property of the artist's father's home, the greeter outside RoboLights told us the display has over 4 Acres of lights. It's wildly impressive in a Watts Towers meets Willy Wonka sort of way. Sculptures are made from repurposed toilets and mannequins, and old dog crates re-worked into Sci-Fi art containing giant spiders, all bedecked with holiday lights.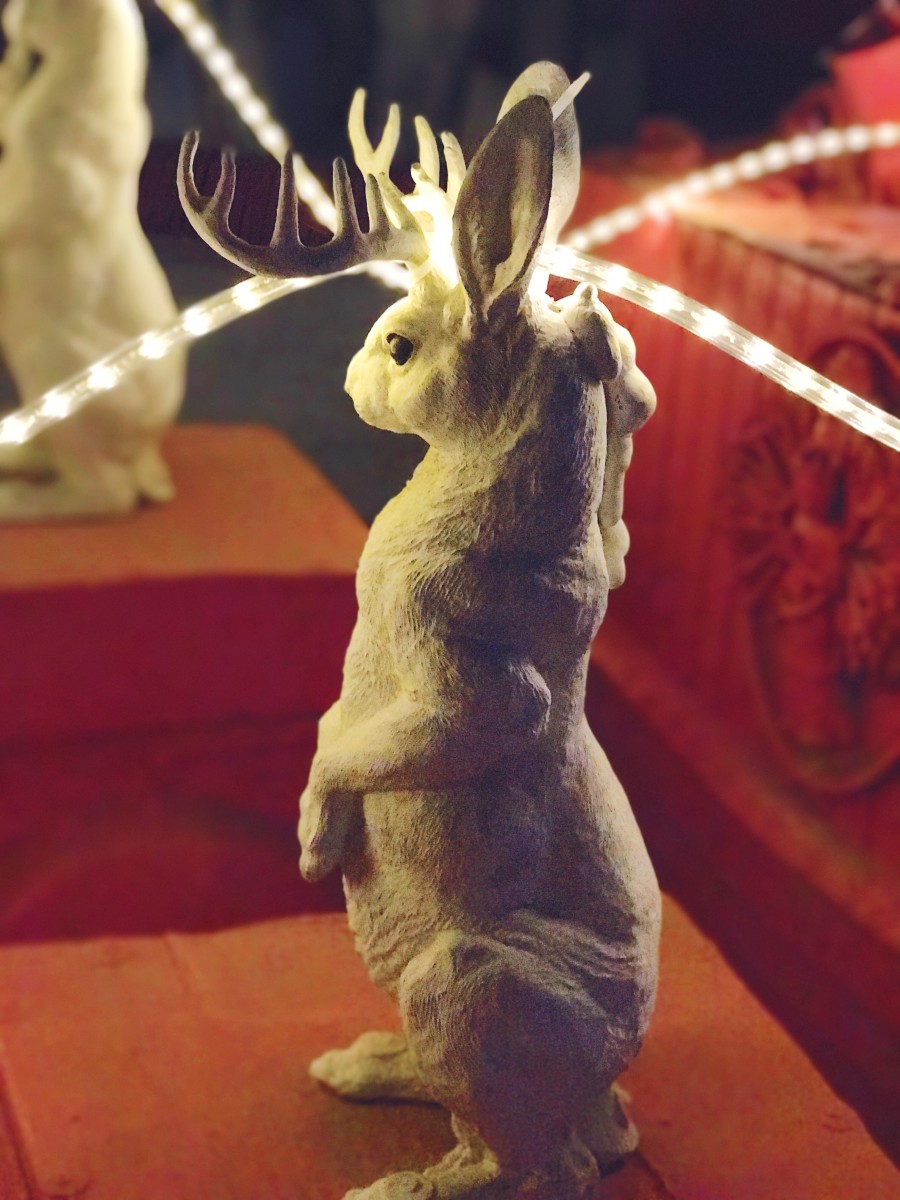 Sleigh pulled by team of jackalope
Visiting RoboLights, I felt I was walking through a surreal winter wonderland. Some of the sculptures seemed better suited for a haunted house or dystopian futuristic film set than a holiday light show but that's what makes RoboLights so interesting.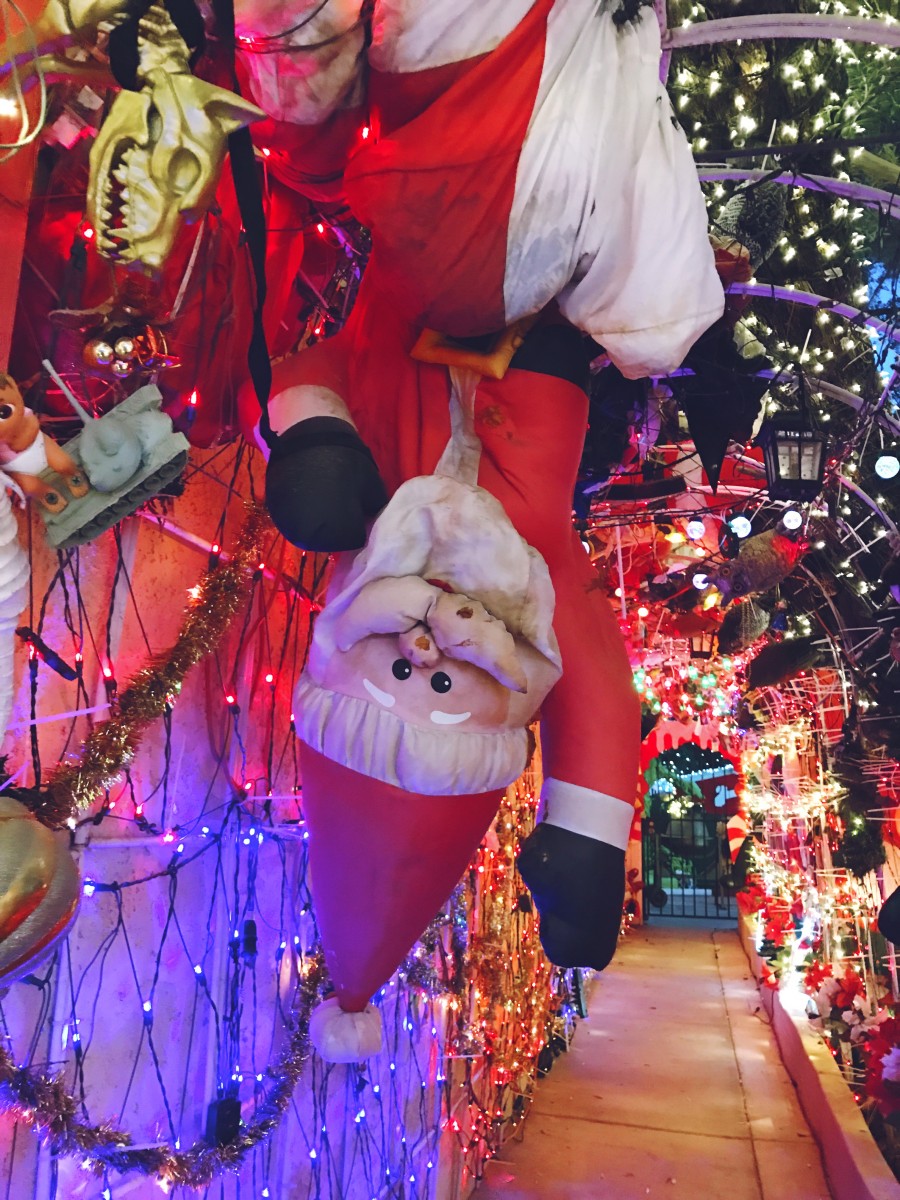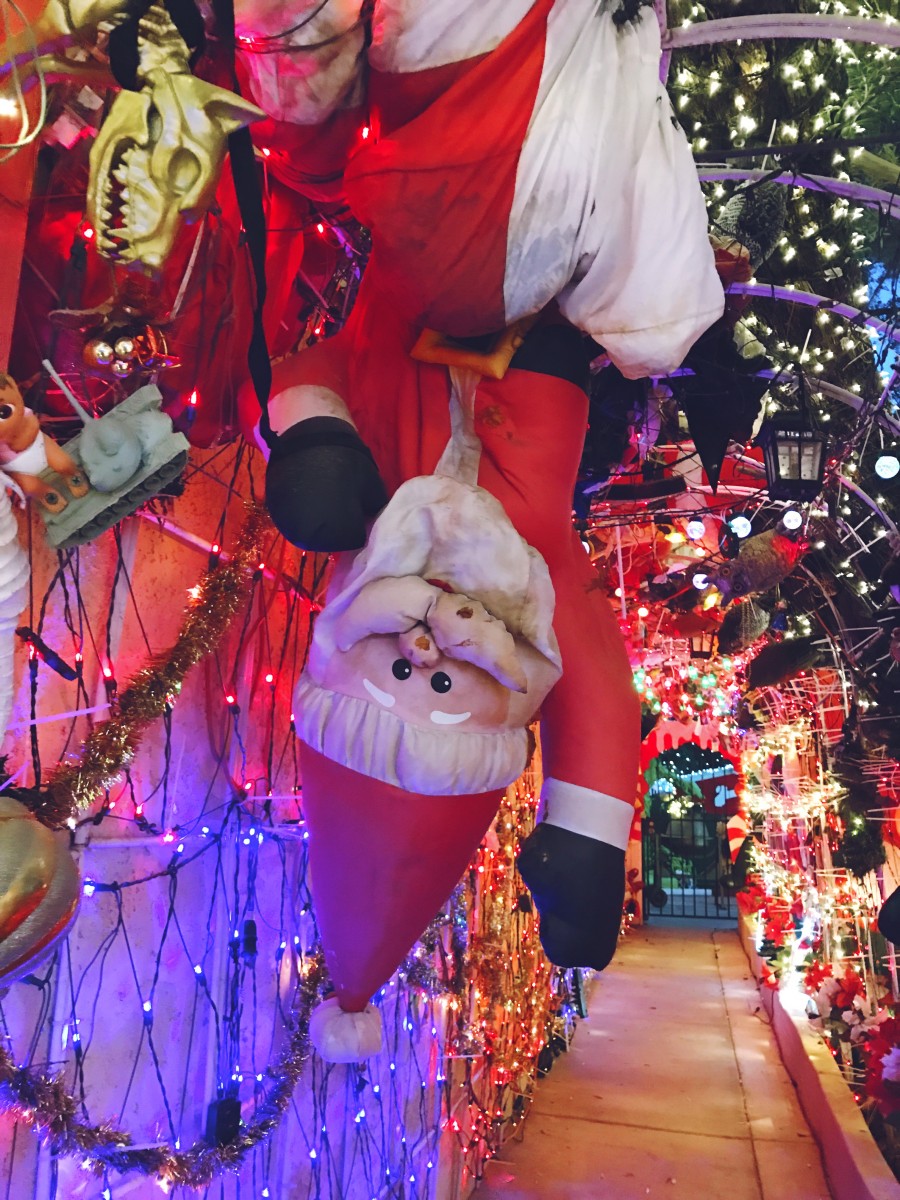 Upside down Santa Clause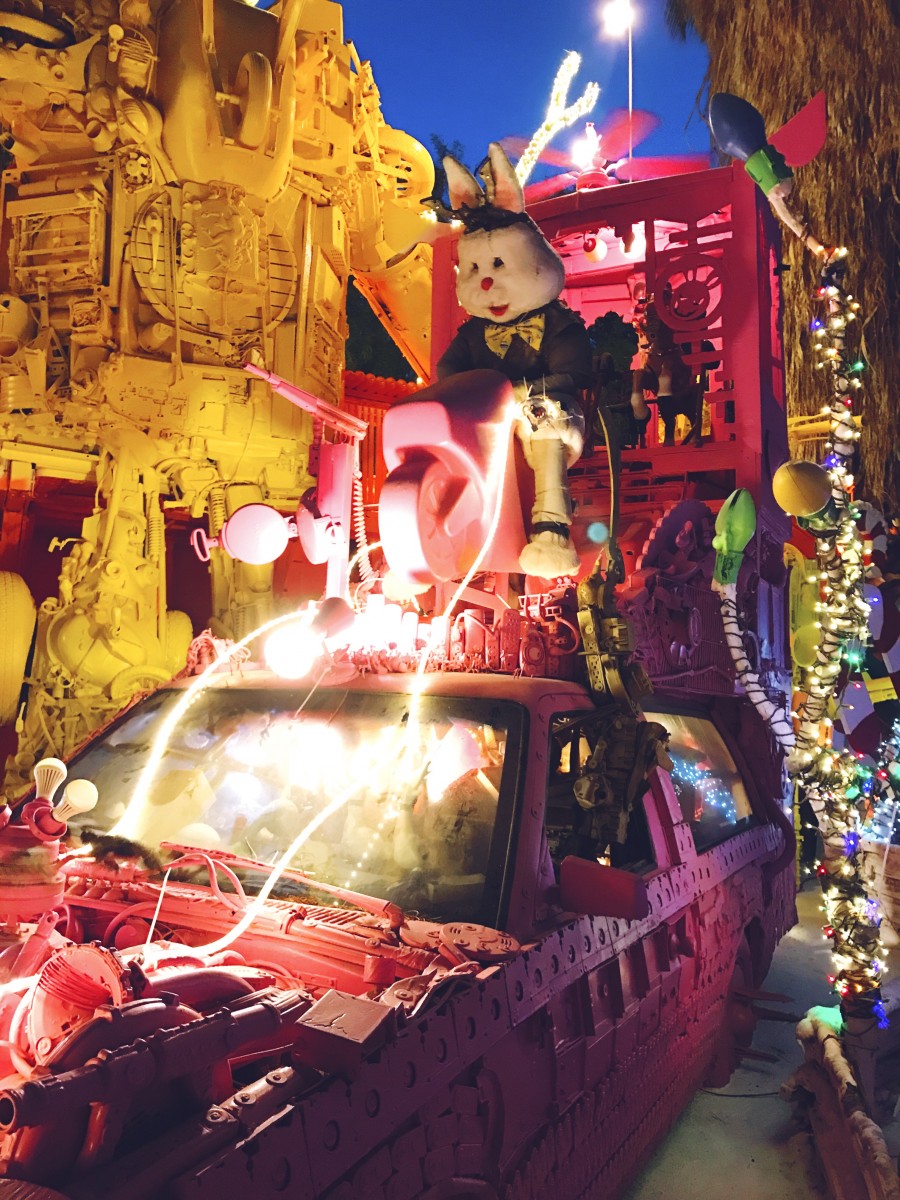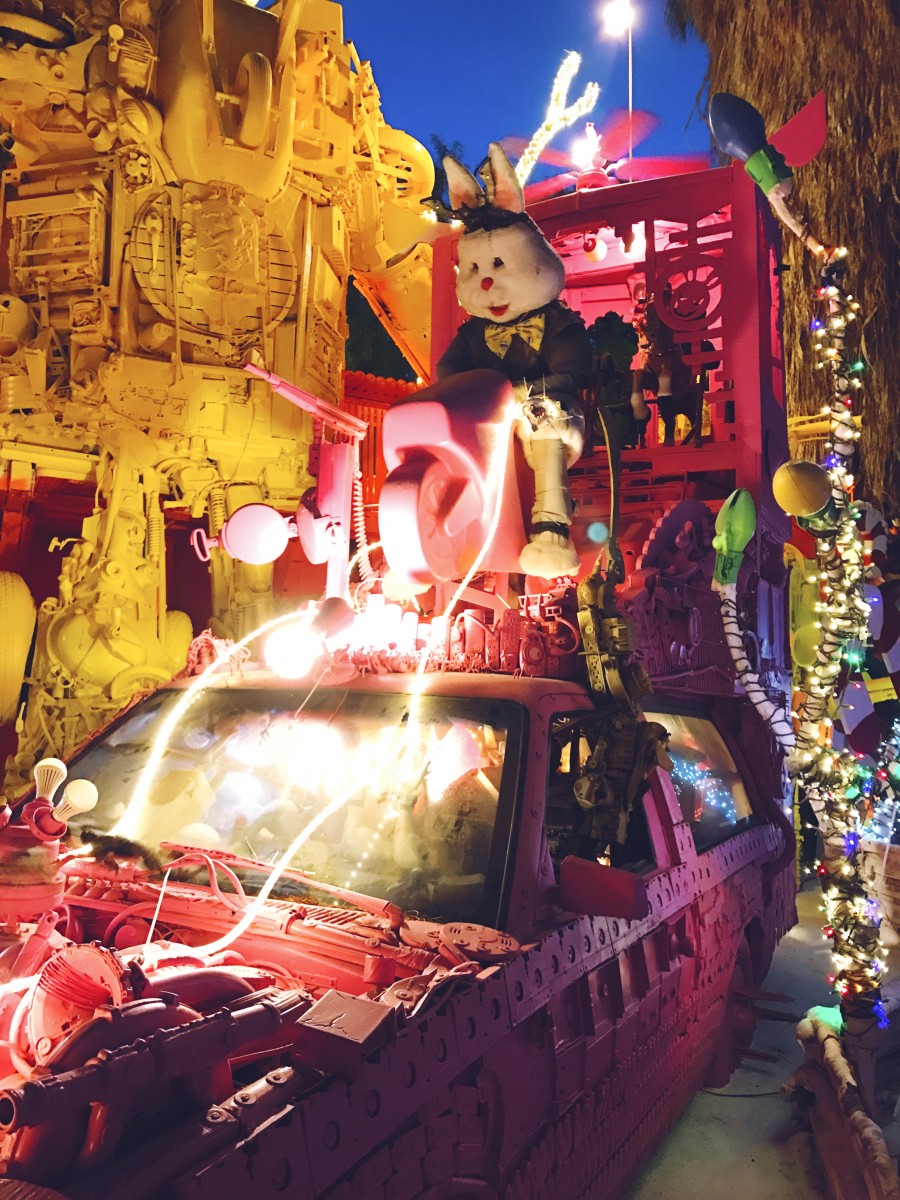 Bunny driving a sleigh straight out of Mad Max
I spoke with some locals who visit RoboLights every year and asked them how much the display changes from year to year. They guessed about 30%– sometimes new elements like color schemes or themes get introduced, or the layout changes.
Video of one of the displays of lights at the 2016 RoboLights
This year's addition of an inflatables on the roof, including a Santa and a Godzilla with a candy cane,  bit of an uproar. The City of Palm Springs attempted to close down this year's RoboLights citing safety concerns but the artist prevailed in court last week and the city was denied a restraining order that would only allow residents of the property and contractors to access the robotics and light displays.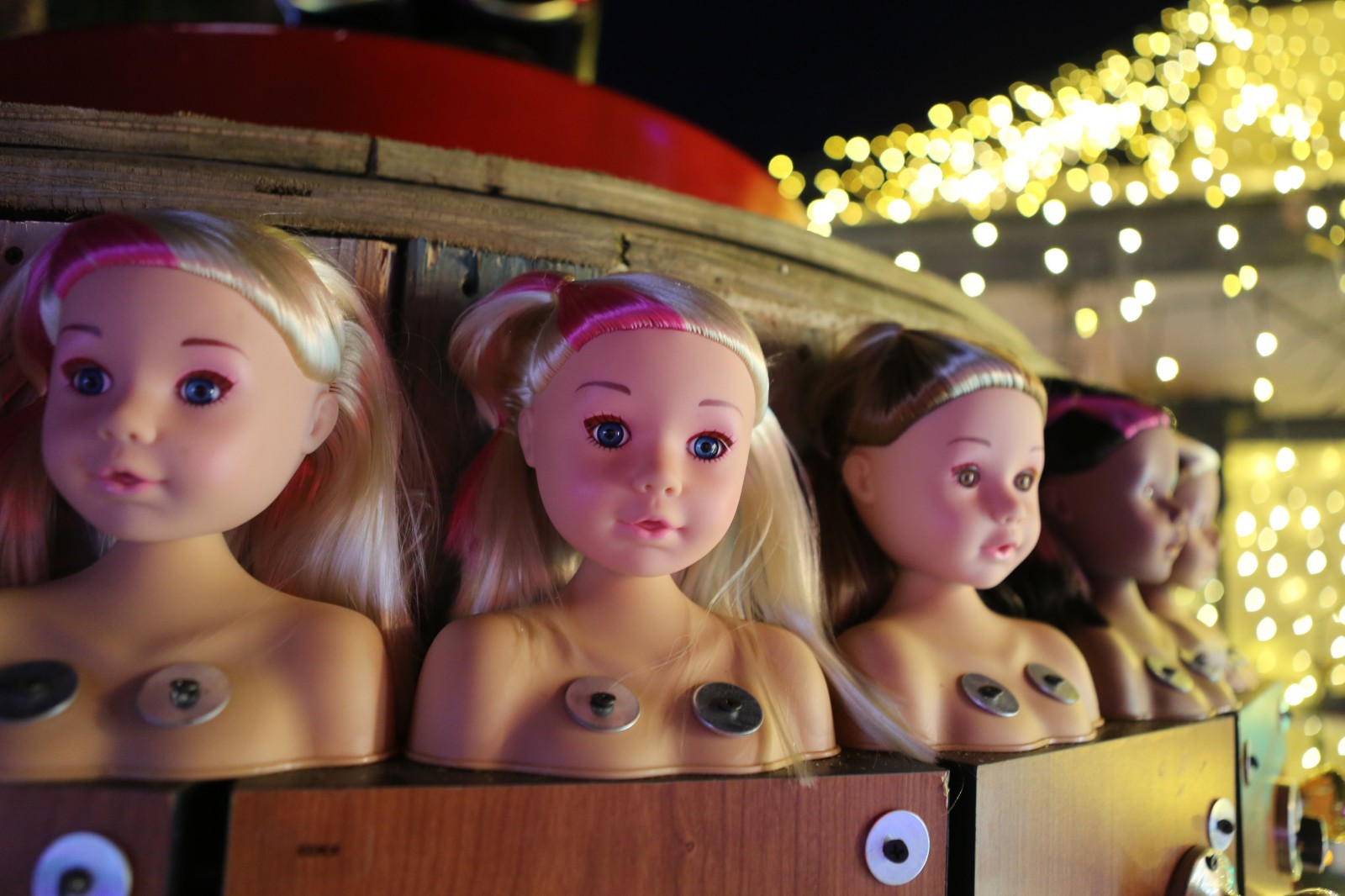 Walls of dolls and fairy lights at RoboLights
RoboLights is open to the public and accepts donations ($5 is recommended).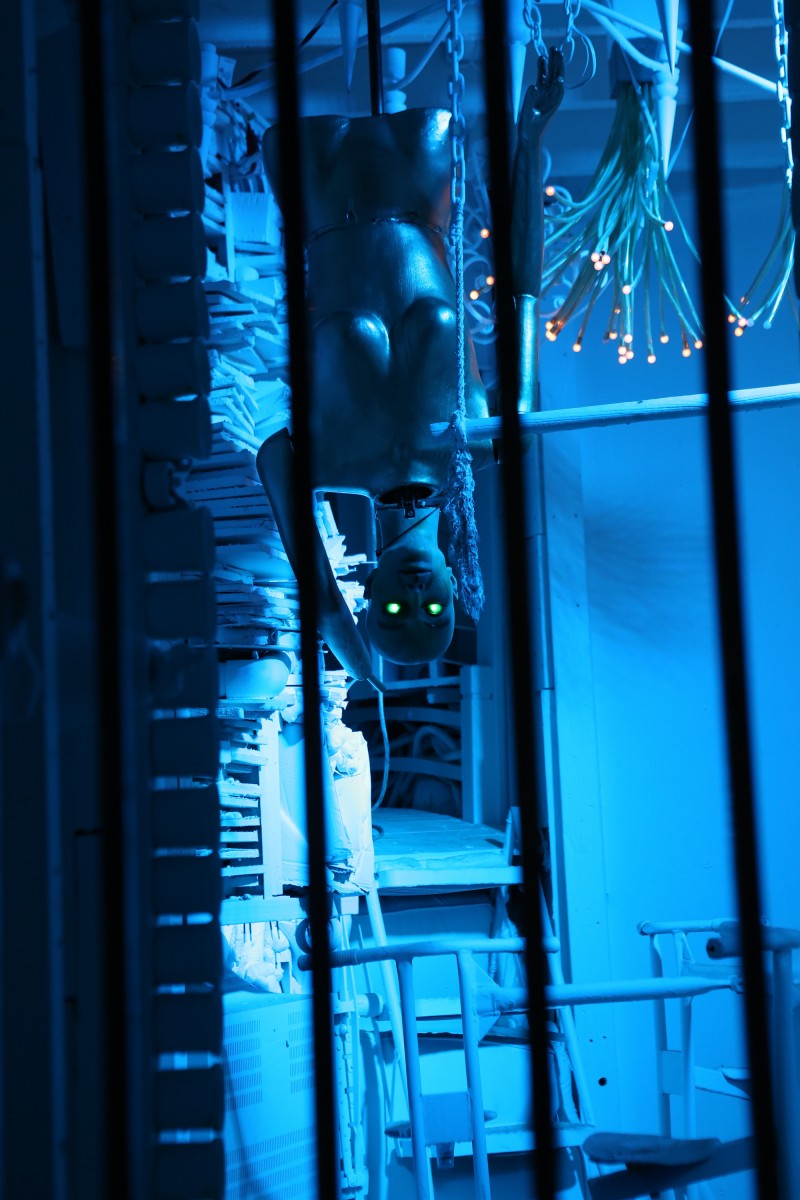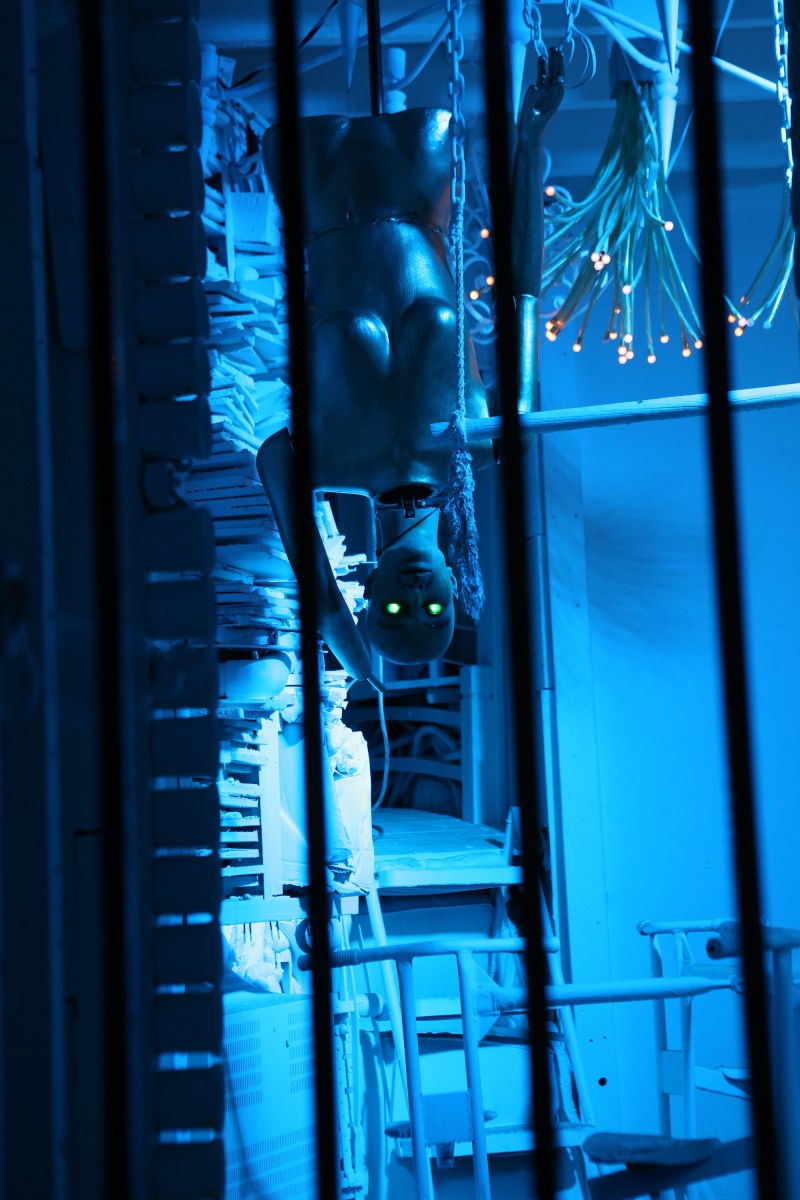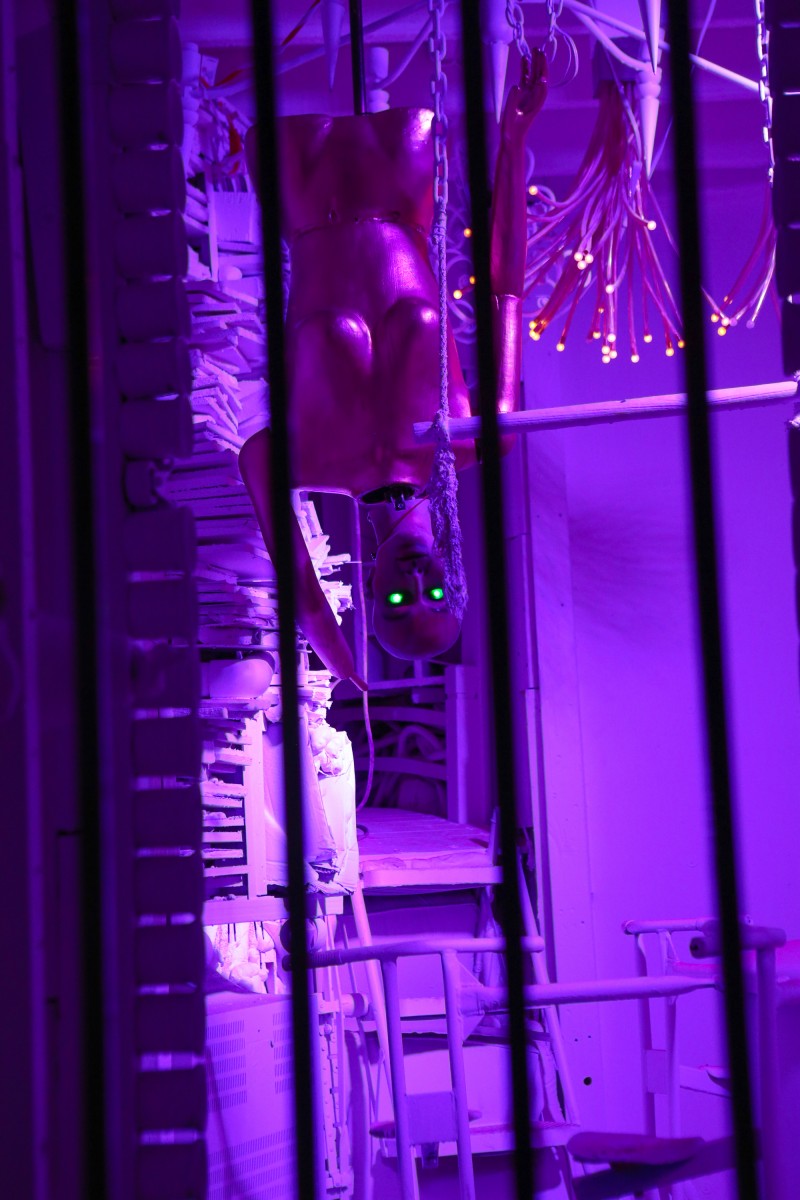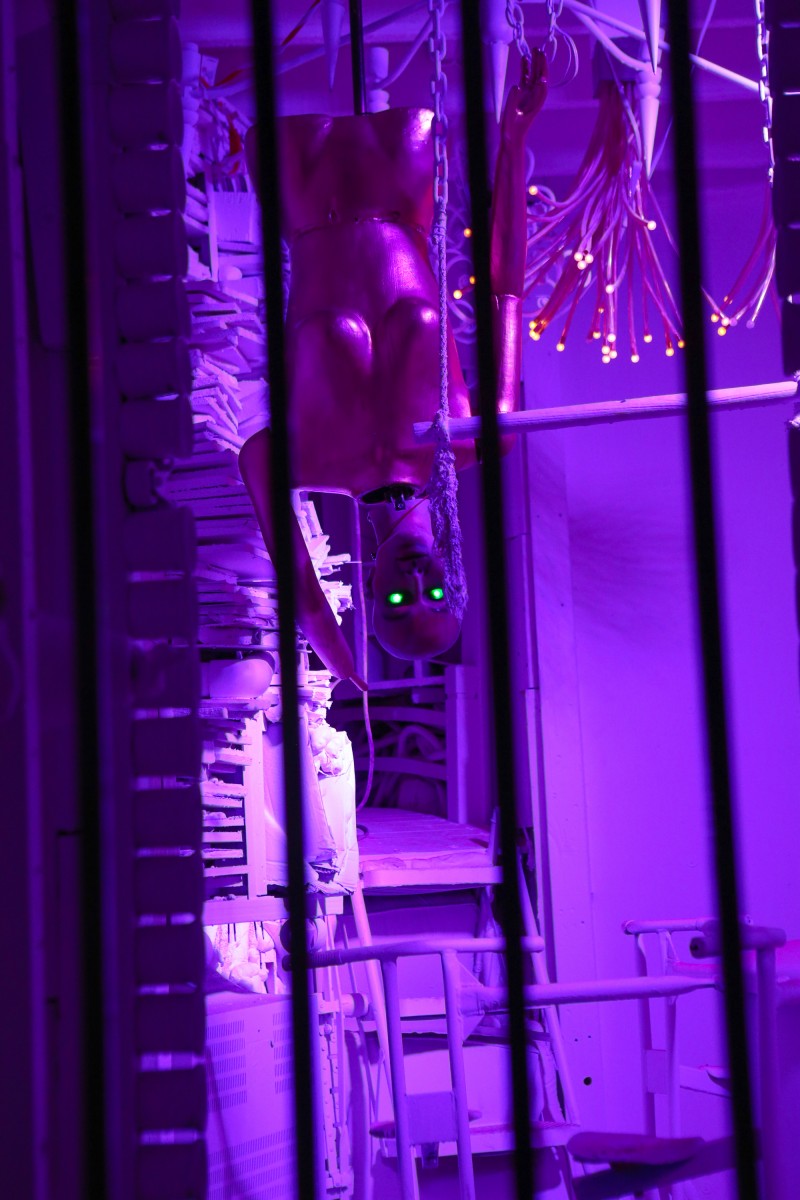 Dangling mannequin installation at RoboLights
Sensory overload comes with the territory and some of the subject matter is non-traditional enough that I think adults will enjoy RoboLights more than children with more traditional expectations.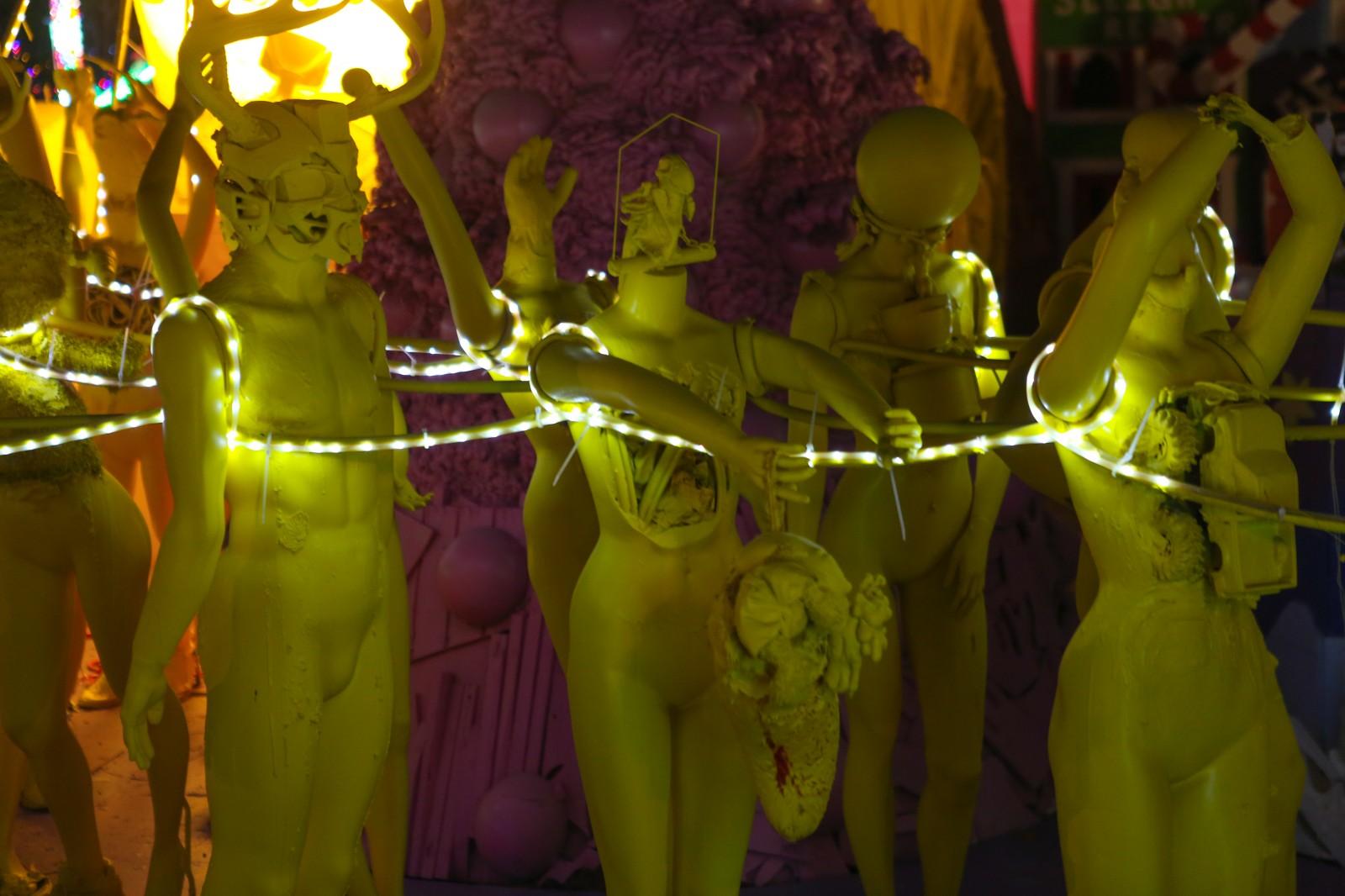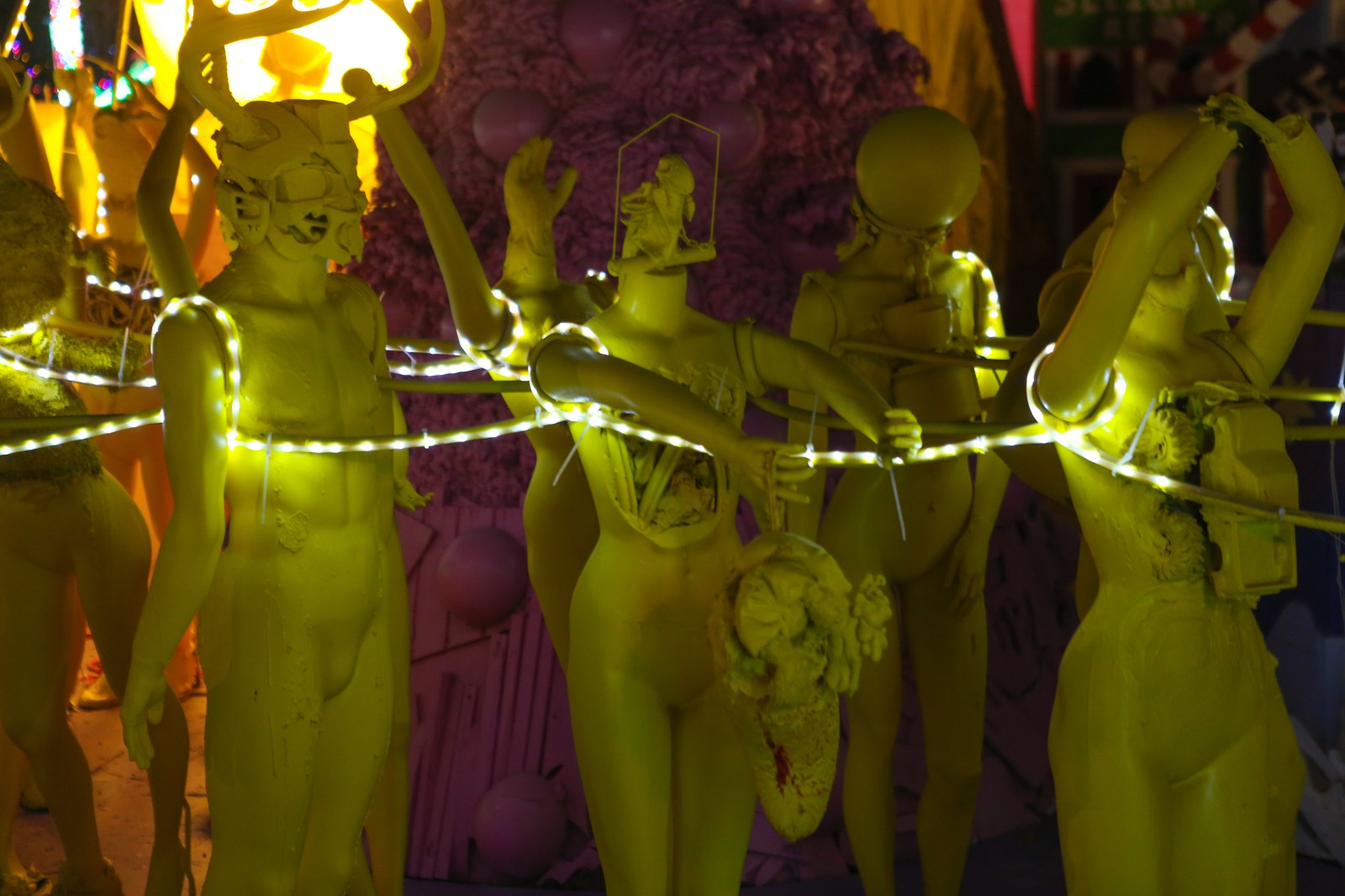 Mannequins on display at RoboLights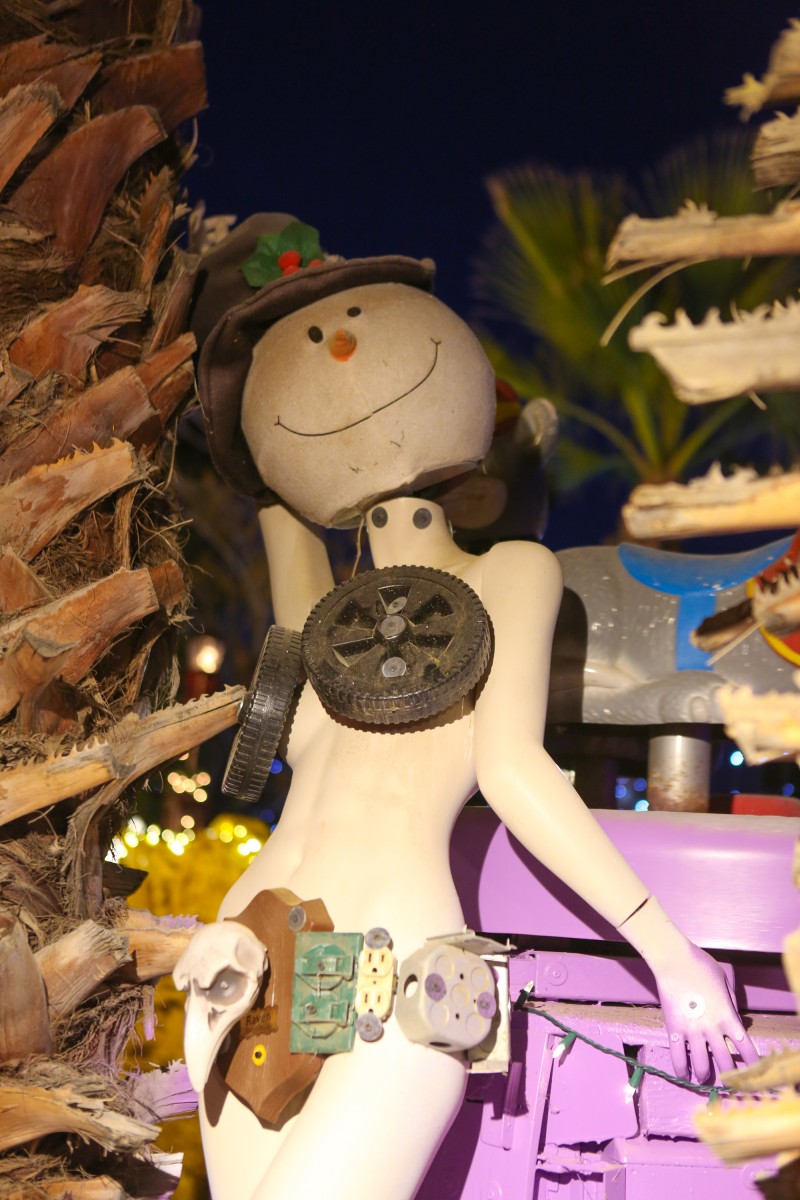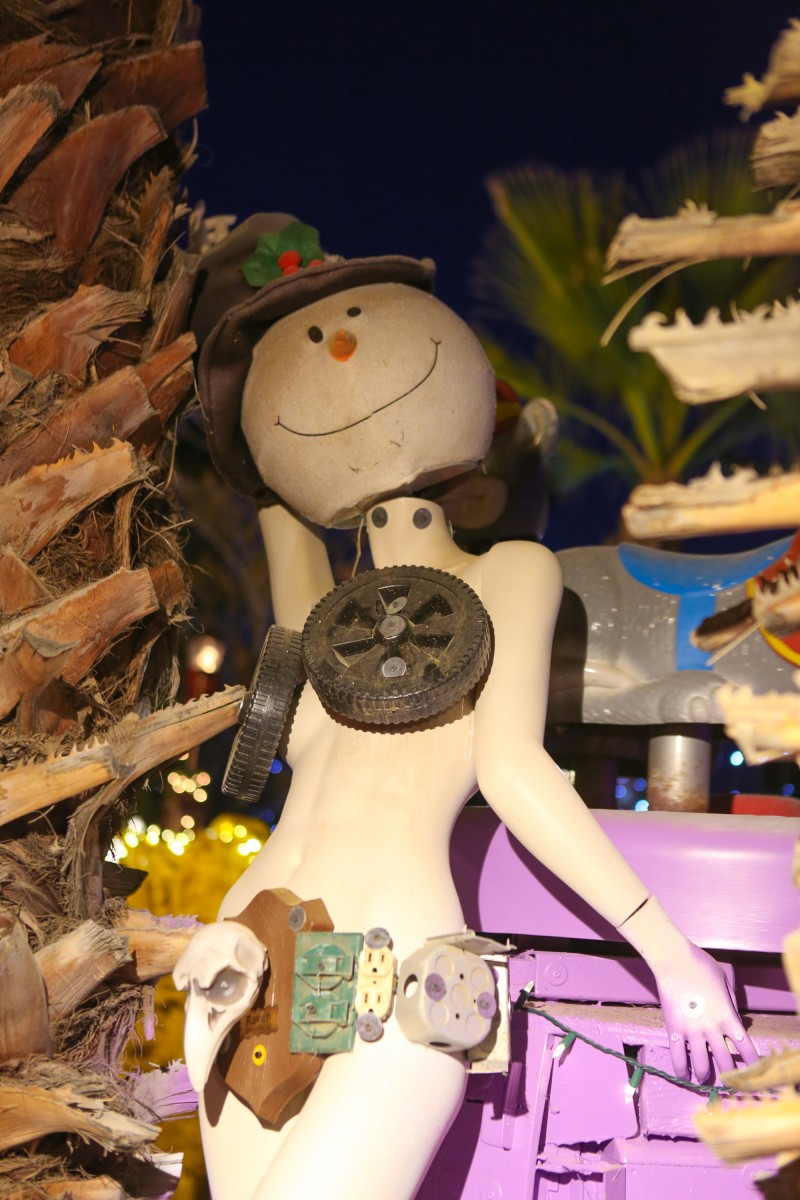 One of the more light hearted sculptures at RoboLights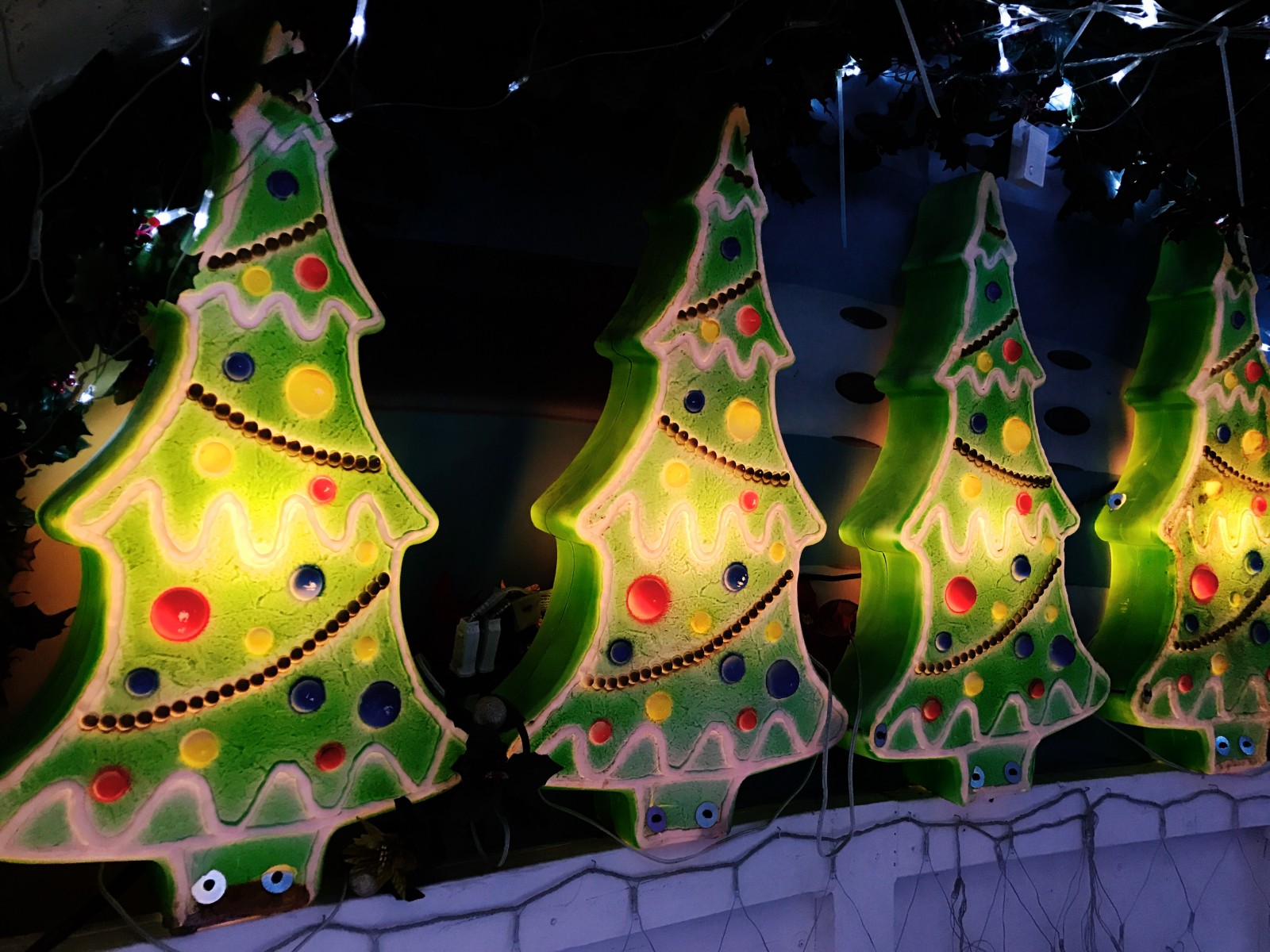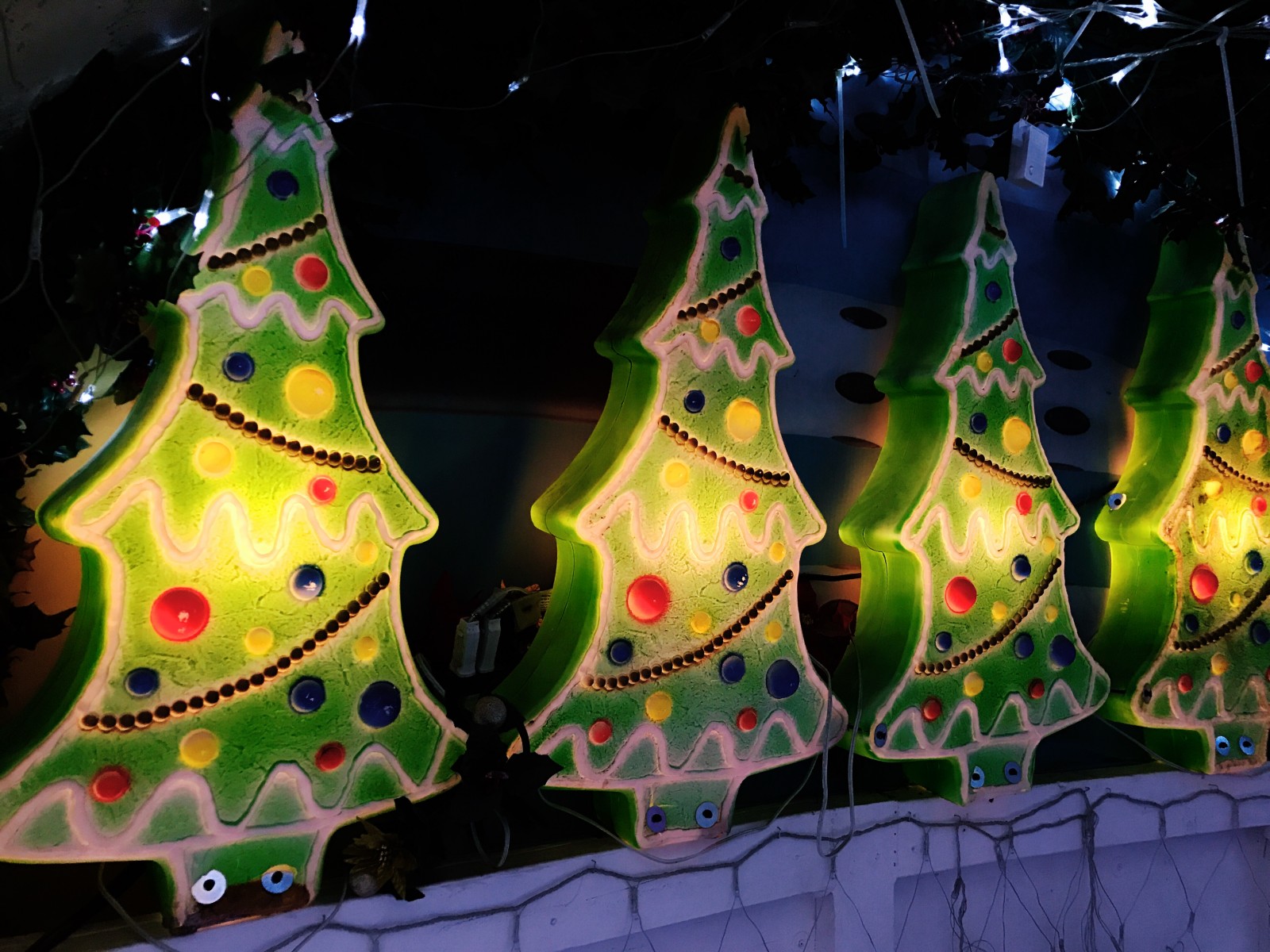 Christmas trees at RoboLights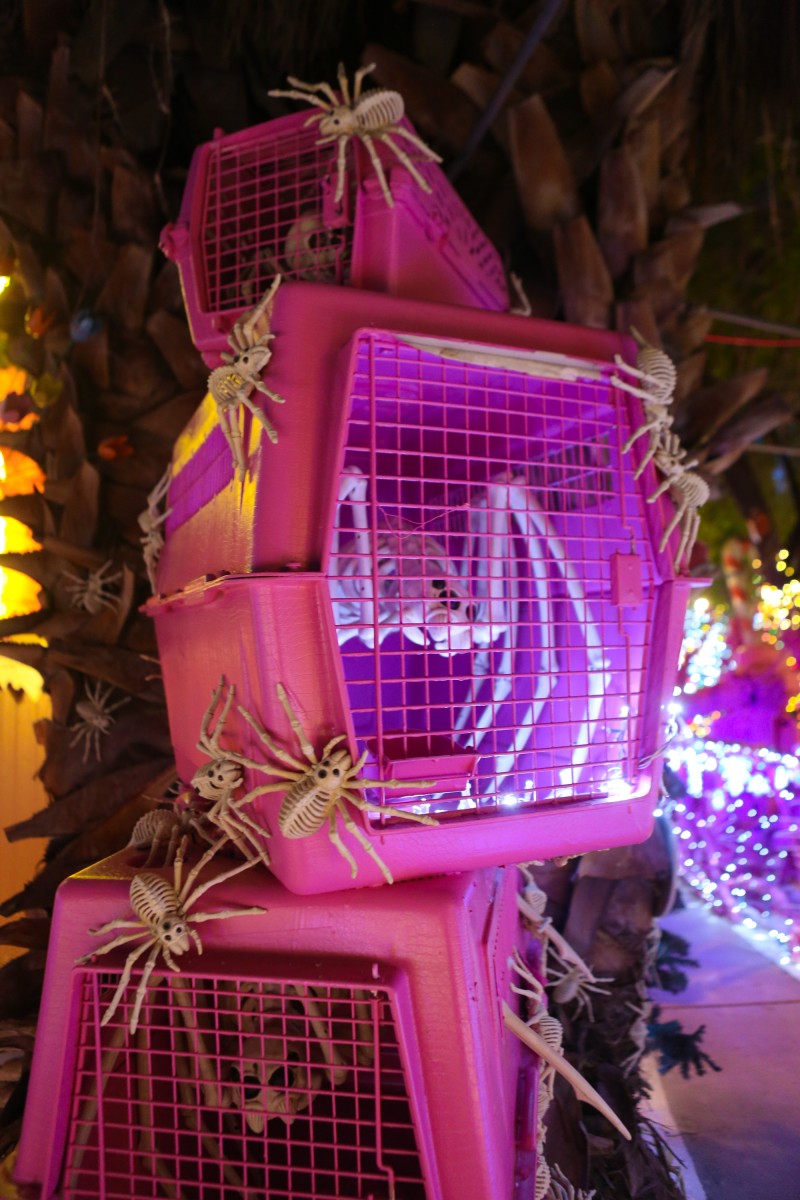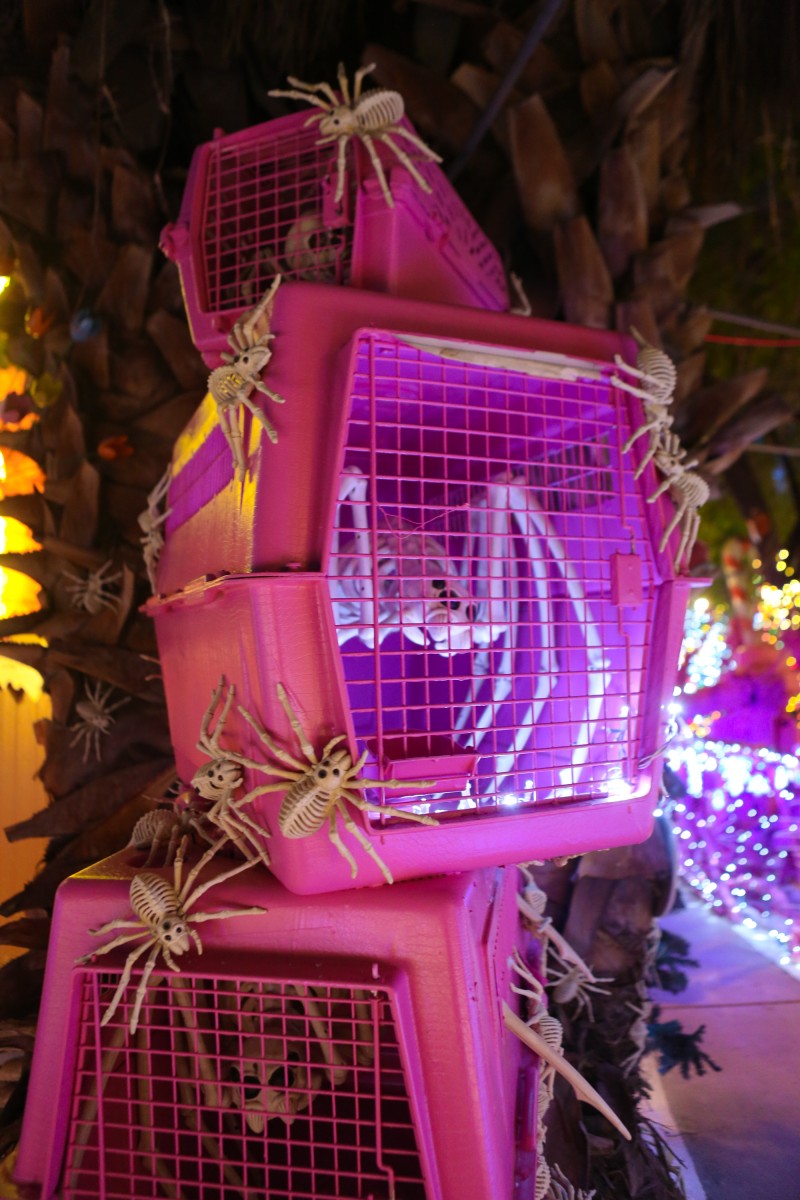 Dog crate sculpture at the 2016 RoboLights
Artist Kenny Irwin Jr. has really gone above and beyond and RoboLights is unlike any other holiday lights display I've ever seen. If you're in the Palm Springs area, I'd recommend checking it out. The display runs through January 1, 2017.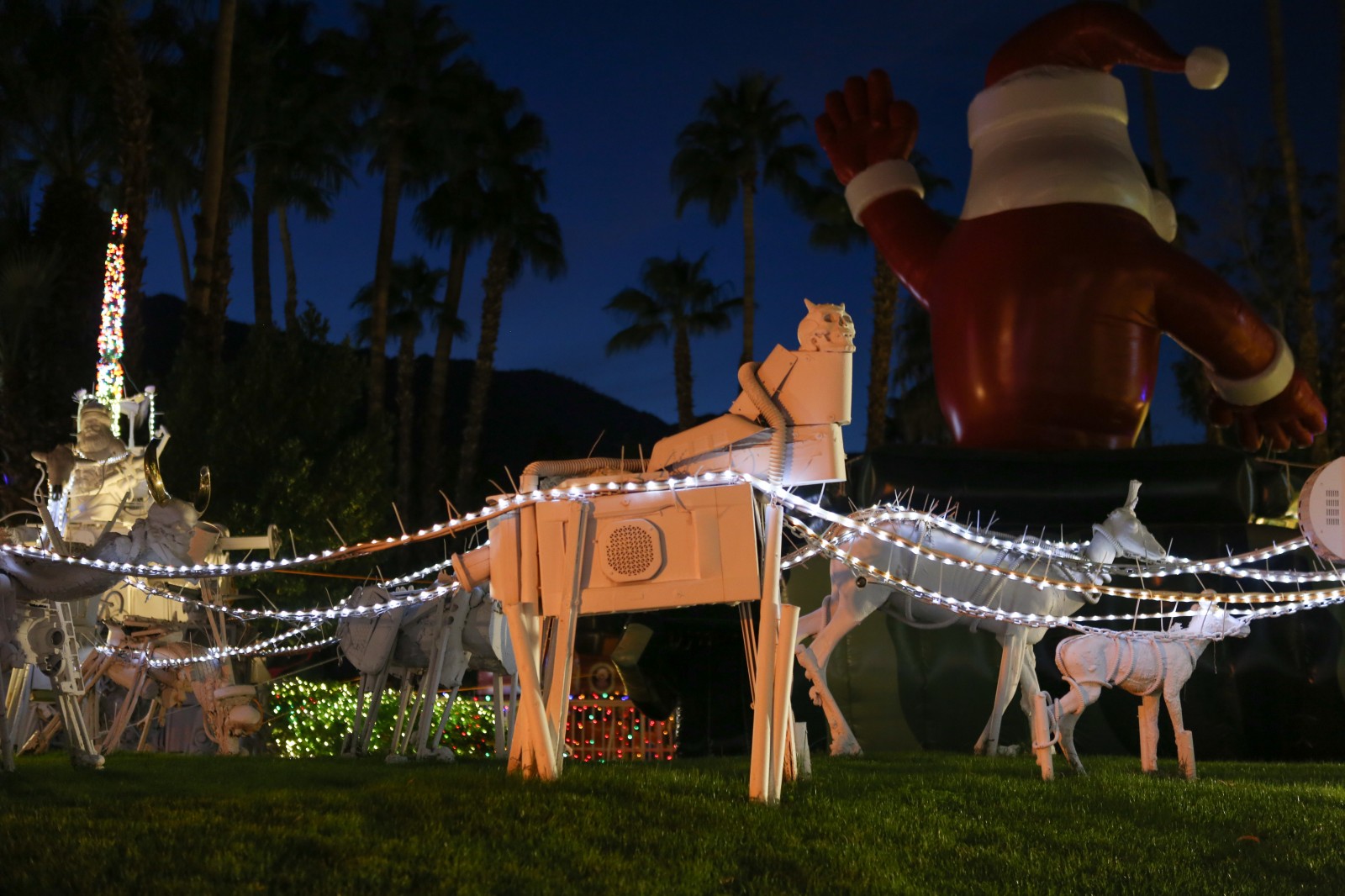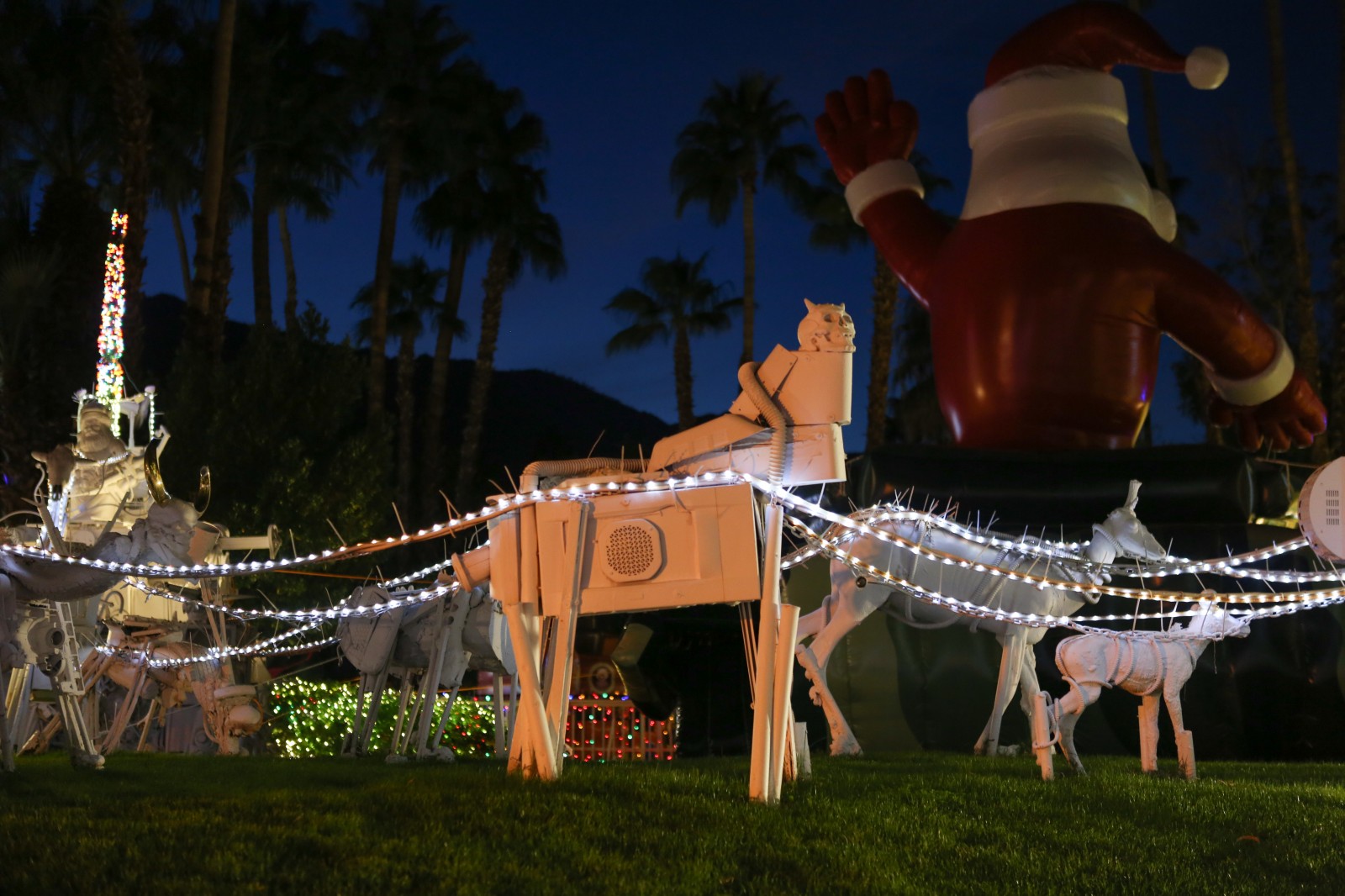 Dystopian holiday spirit on display at RoboLights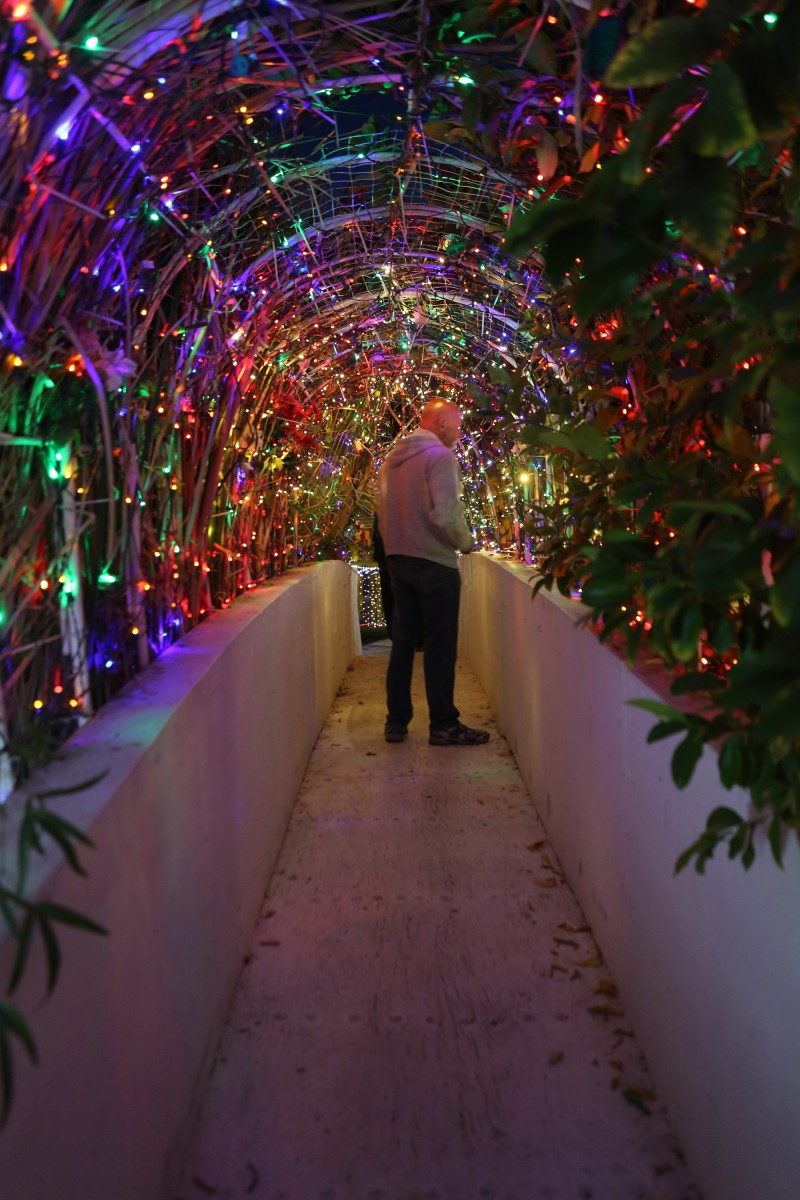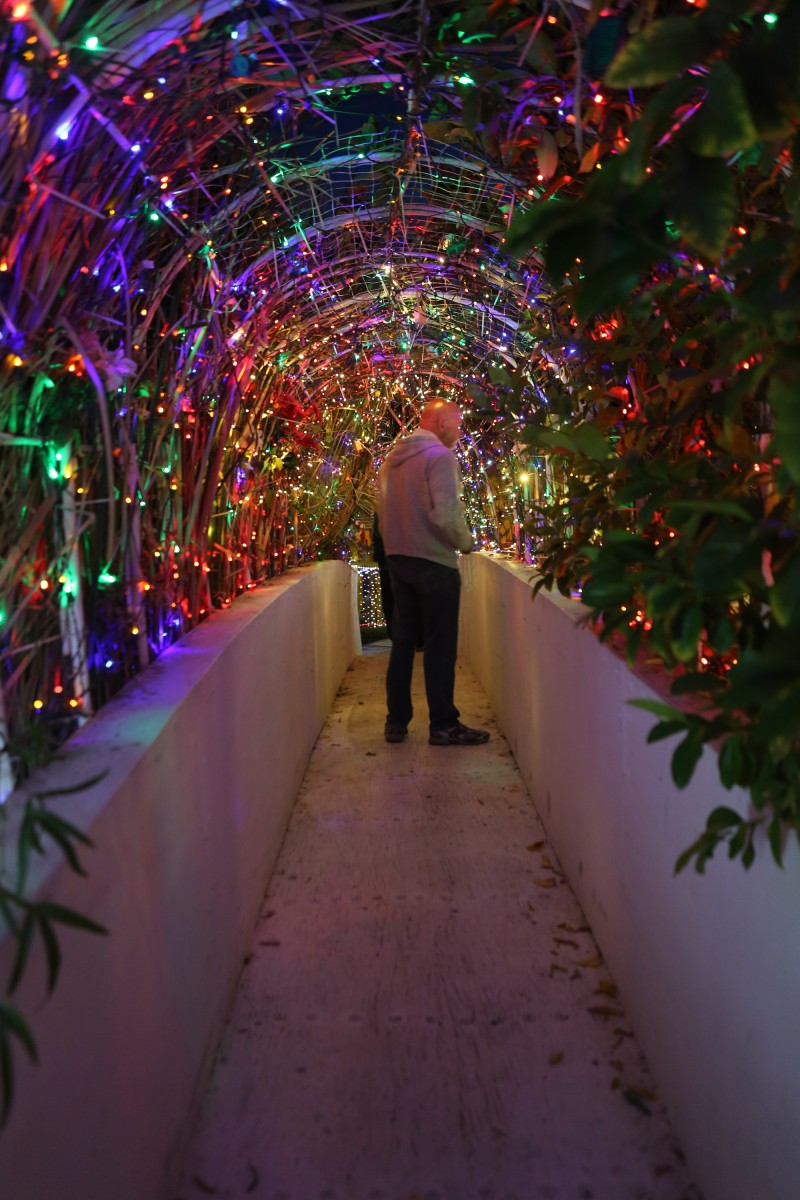 Tunnel of lights at RoboLights
Opening hours for RoboLight are from  4-9:30 pm but the display is capacity controlled. If you don't want to wait in line, consider getting to the outdoor light show when they open.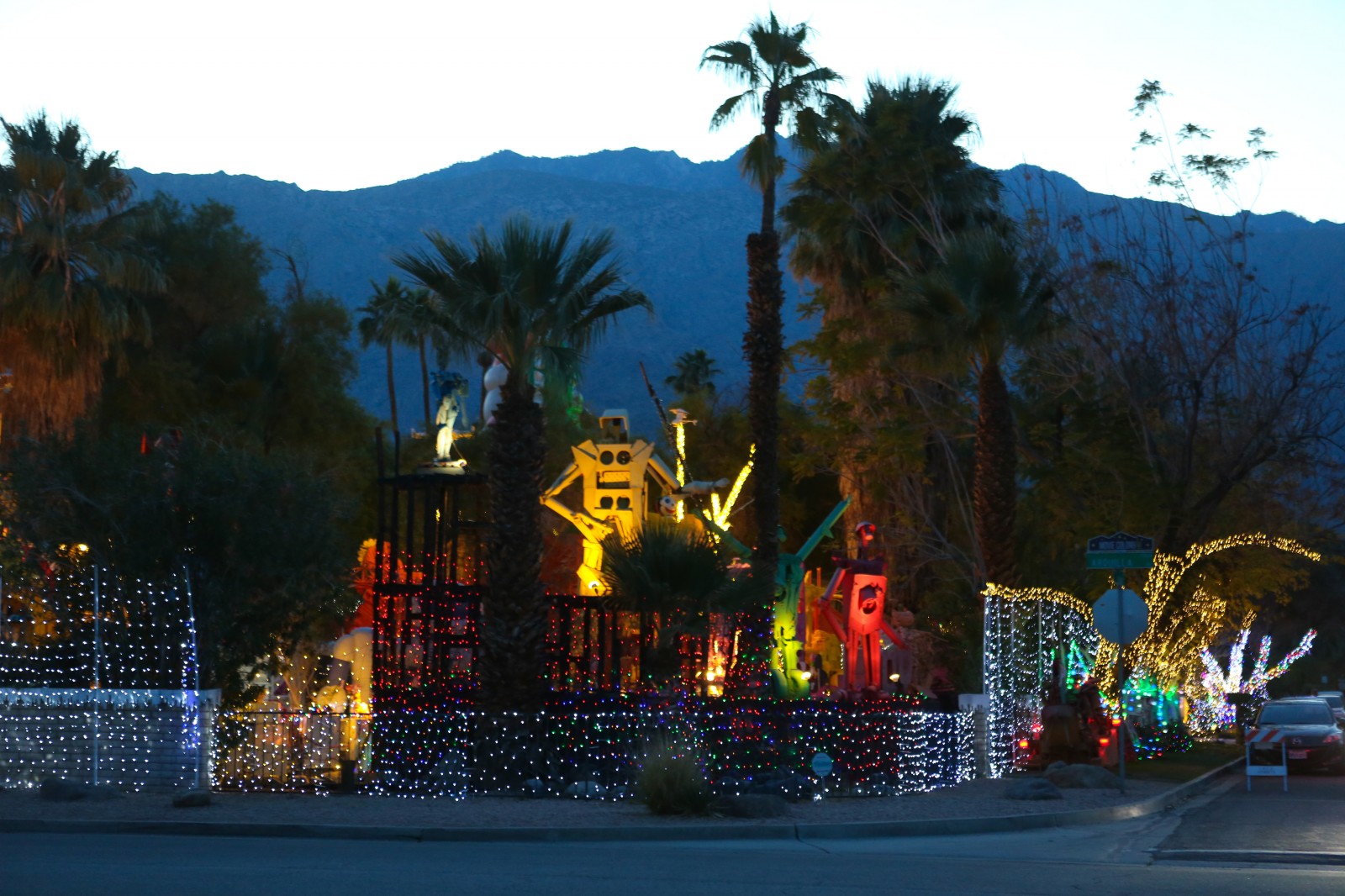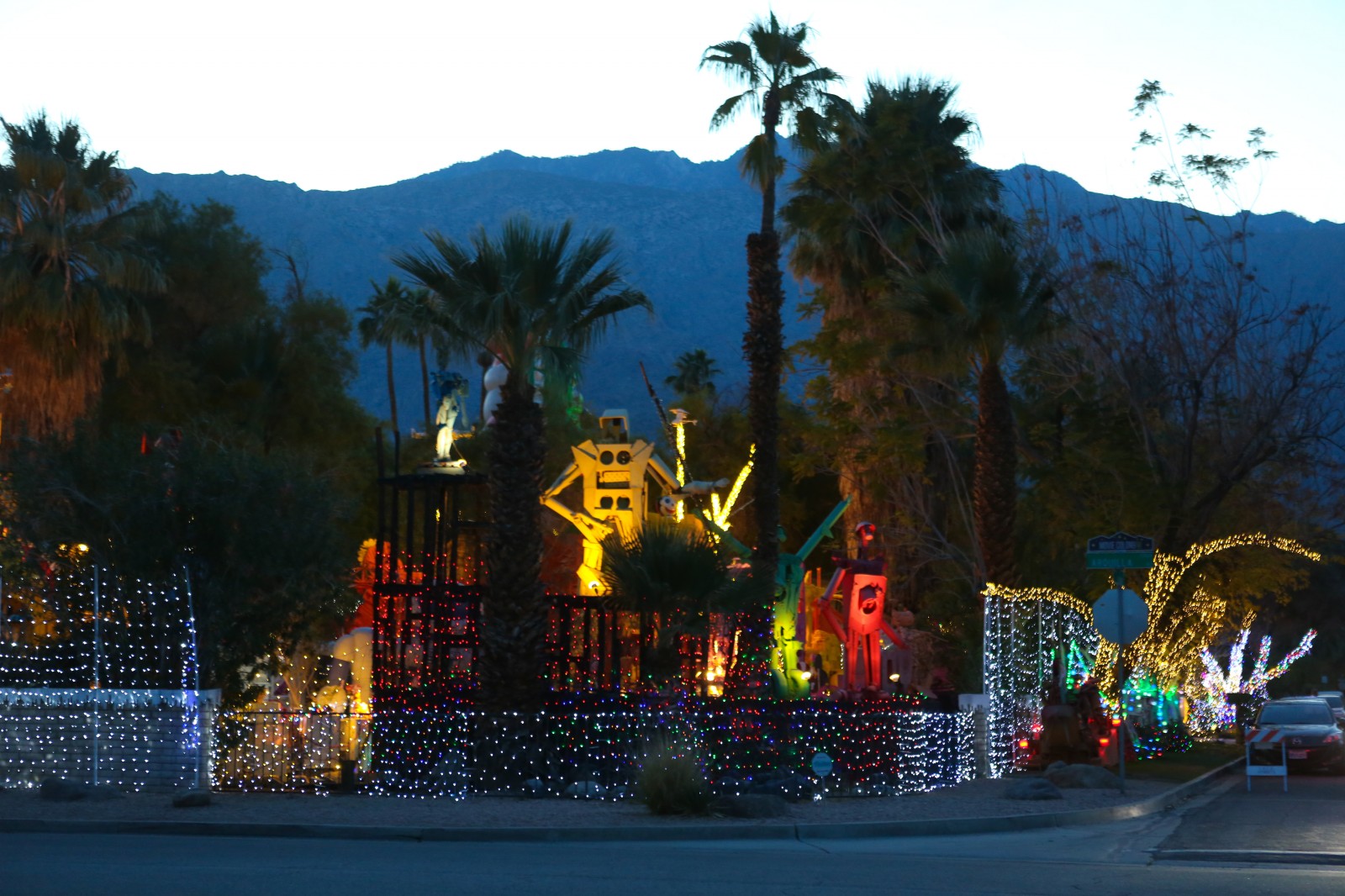 RoboLights exterior is hard to miss
ROBOLIGHTS

is OPEN to the public from Thanksgiving to January 1st 4:00-9:30PM 
The installation – free to the public, but donations are suggested to help defray costs.
Address:
1077 E Granvia Valmonte
Palm Springs, California
(Located in a very residential part of Palm Springs,

Robo

Lights

is in/around the 1077 Property).