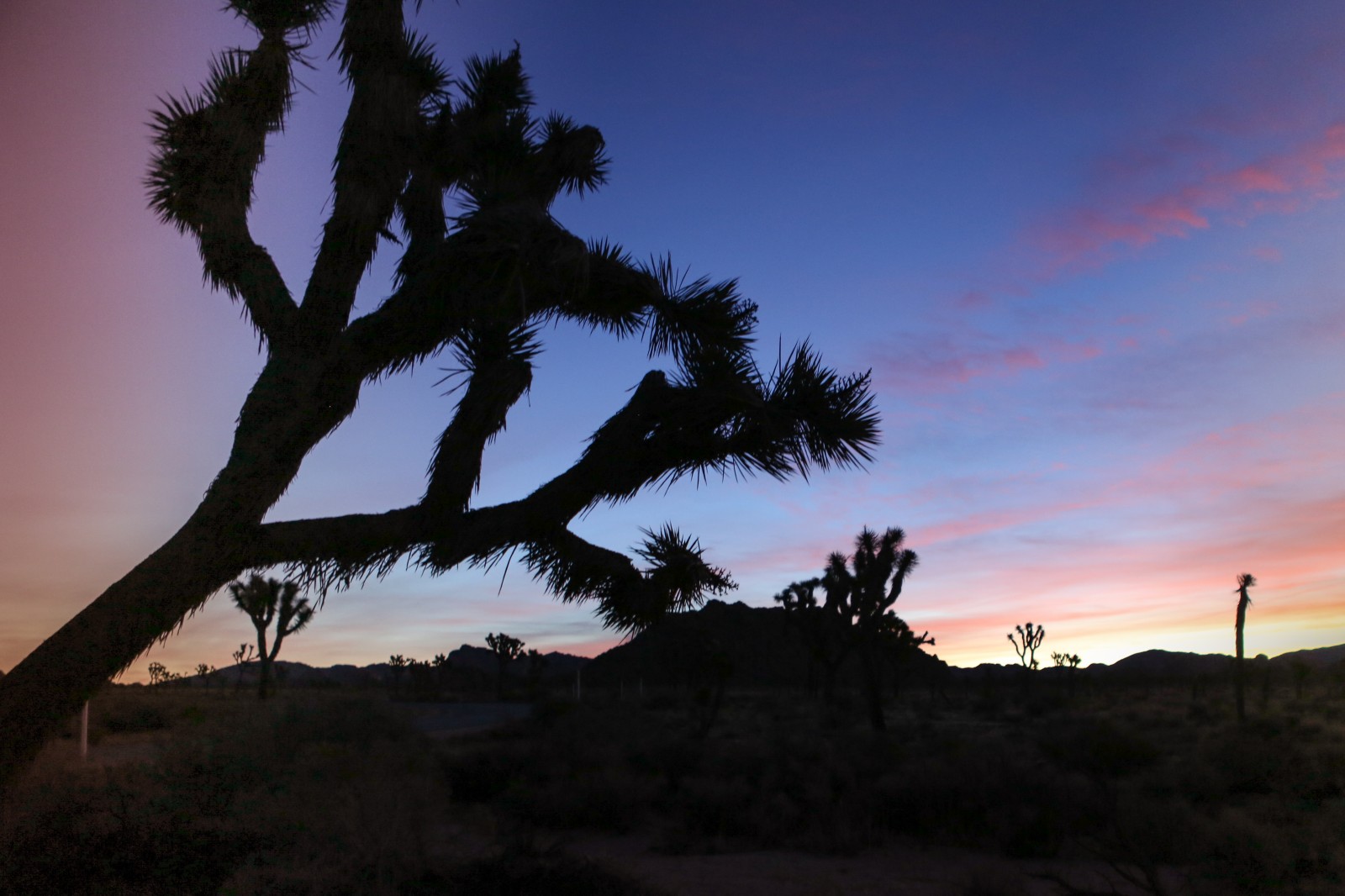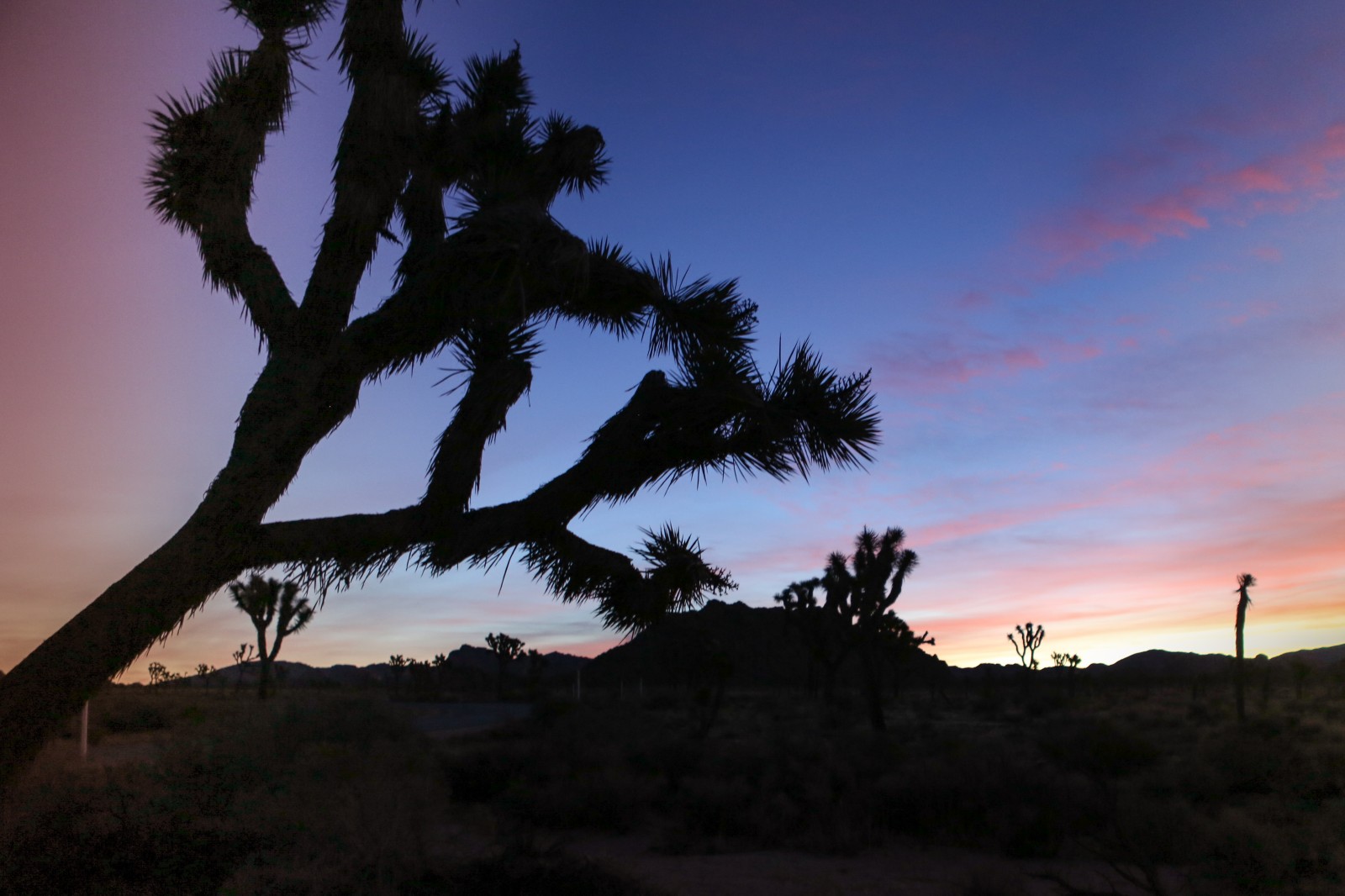 Colorful sunrise in Joshua Tree
I have a fondness for desert landscapes and love to visit Joshua Tree National Park during the winter. The weather is pleasant and the park never seems too crowded. I find it particularly peaceful to get up before dawn to watch the sunrise.
I shot this time lapse video on my iPhone 7 plus at Joshua Tree National Park
On my most recent trip, I had my two labs with me. Since activities with dogs are limited in the park, I stayed in Palm Springs at the pet friendly Ace Hotel Palm Springs. The Ace Hotel also two dedicated Tesla chargers, which made this road trip easy since since I drive a Tesla.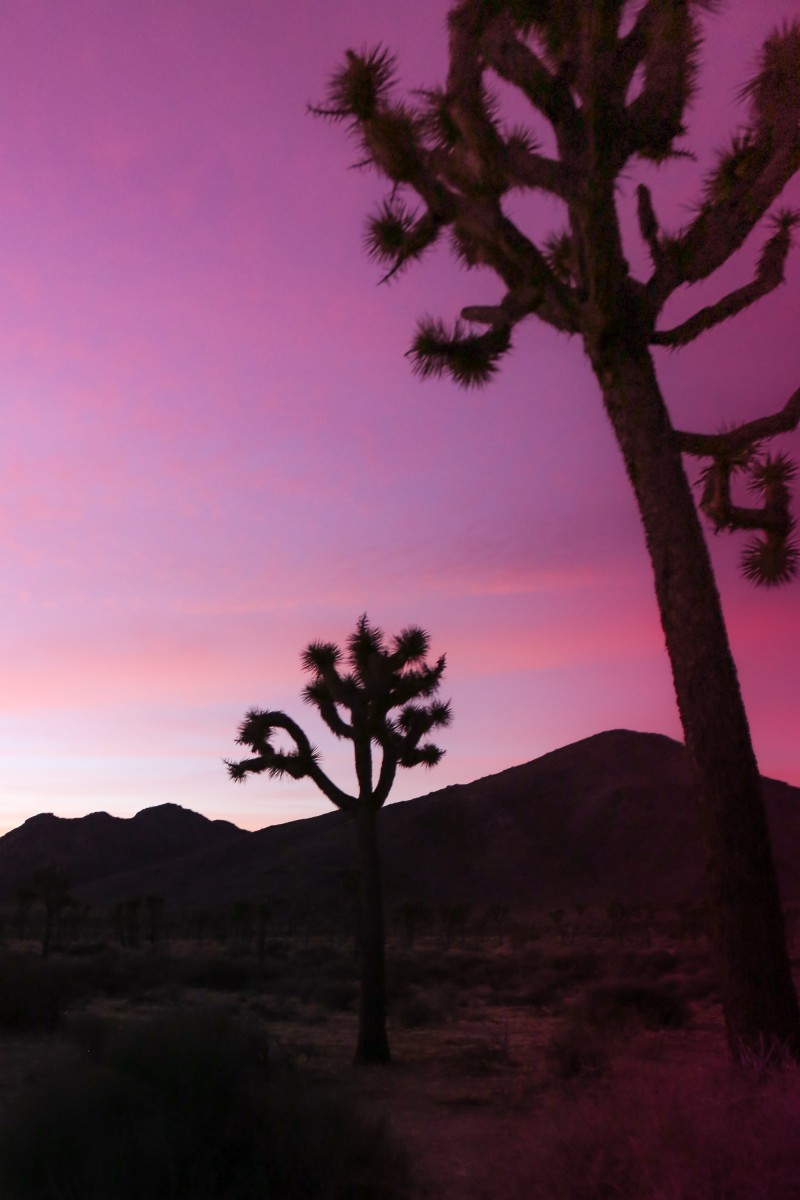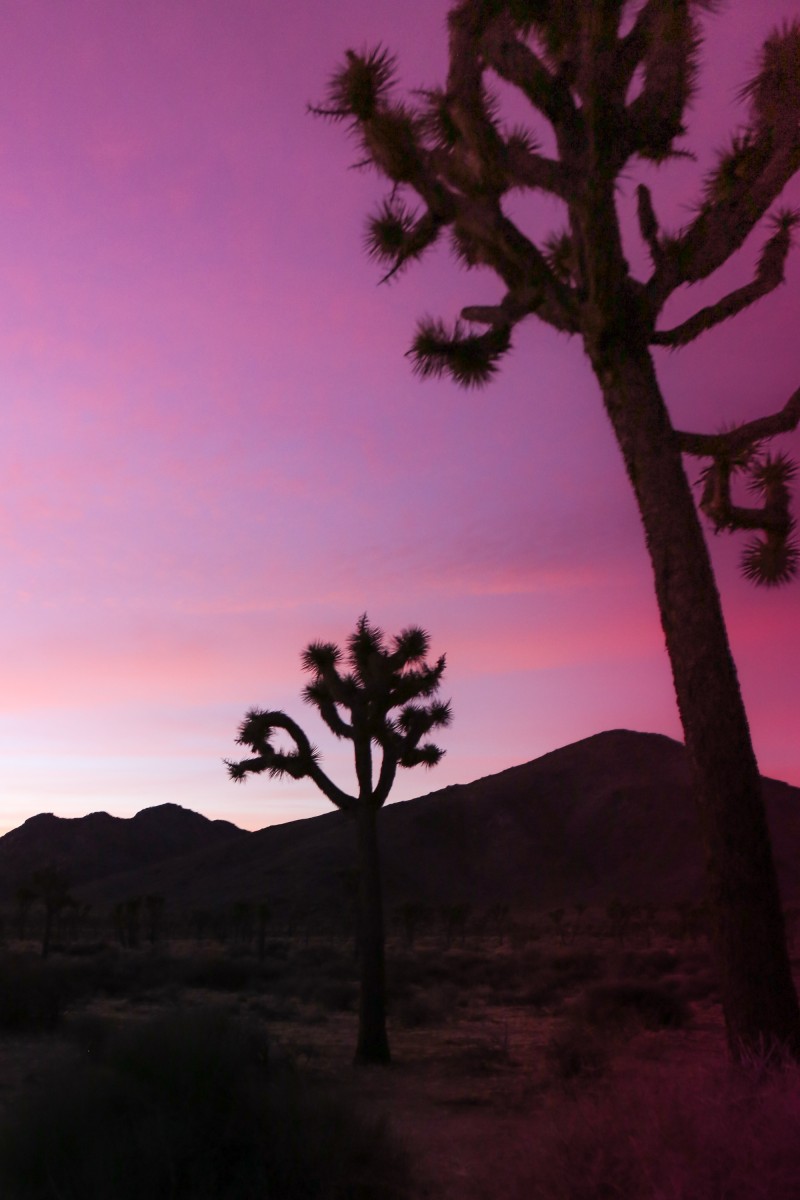 Bristled Joshua Trees
If I was traveling without my two dogs, I would have stayed closer to the park. I'm a big fan of the Mojave Sands at Joshua Tree (check out this previous post about a stay at Mojave Sands), but they only allow small dogs.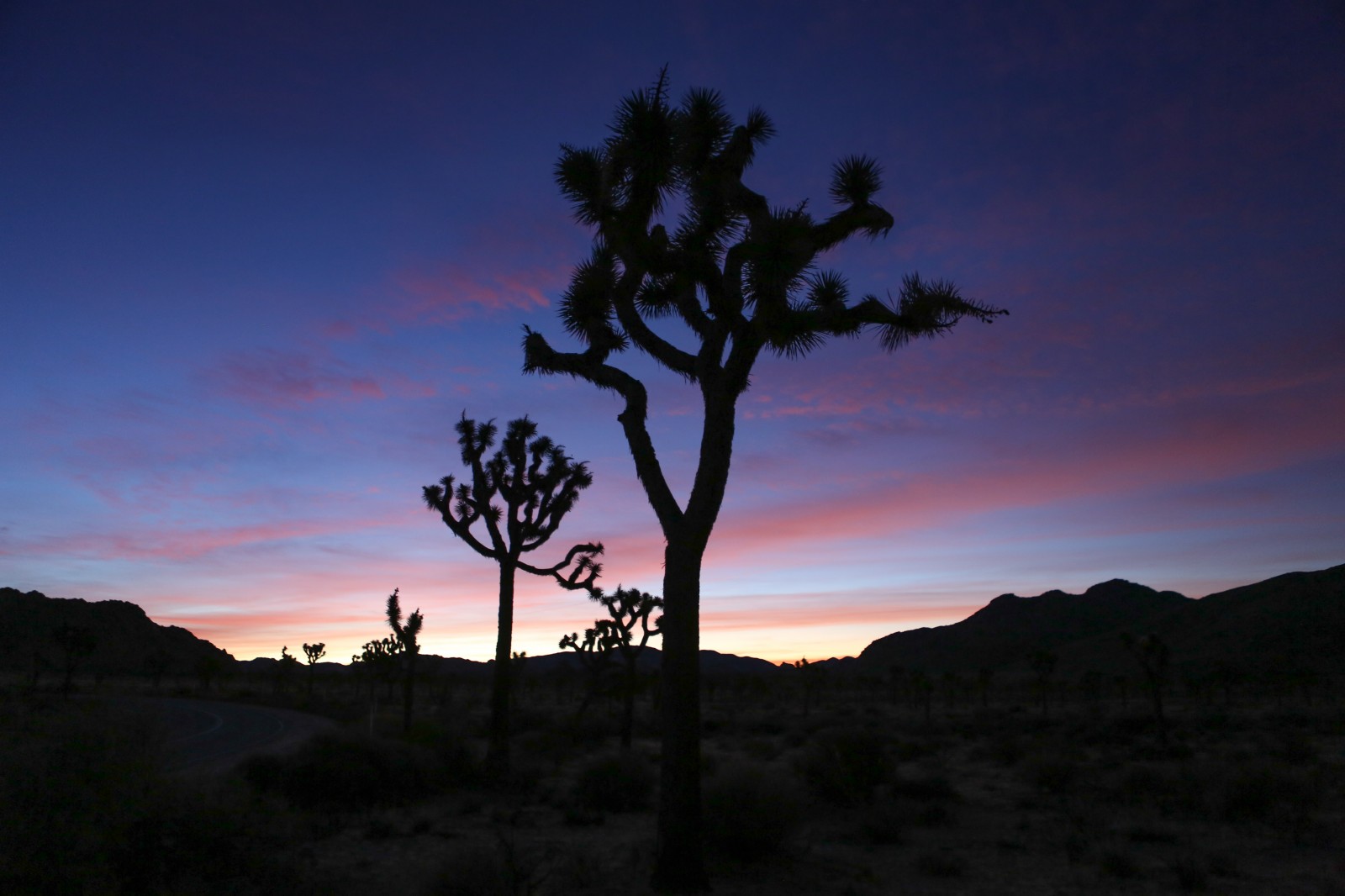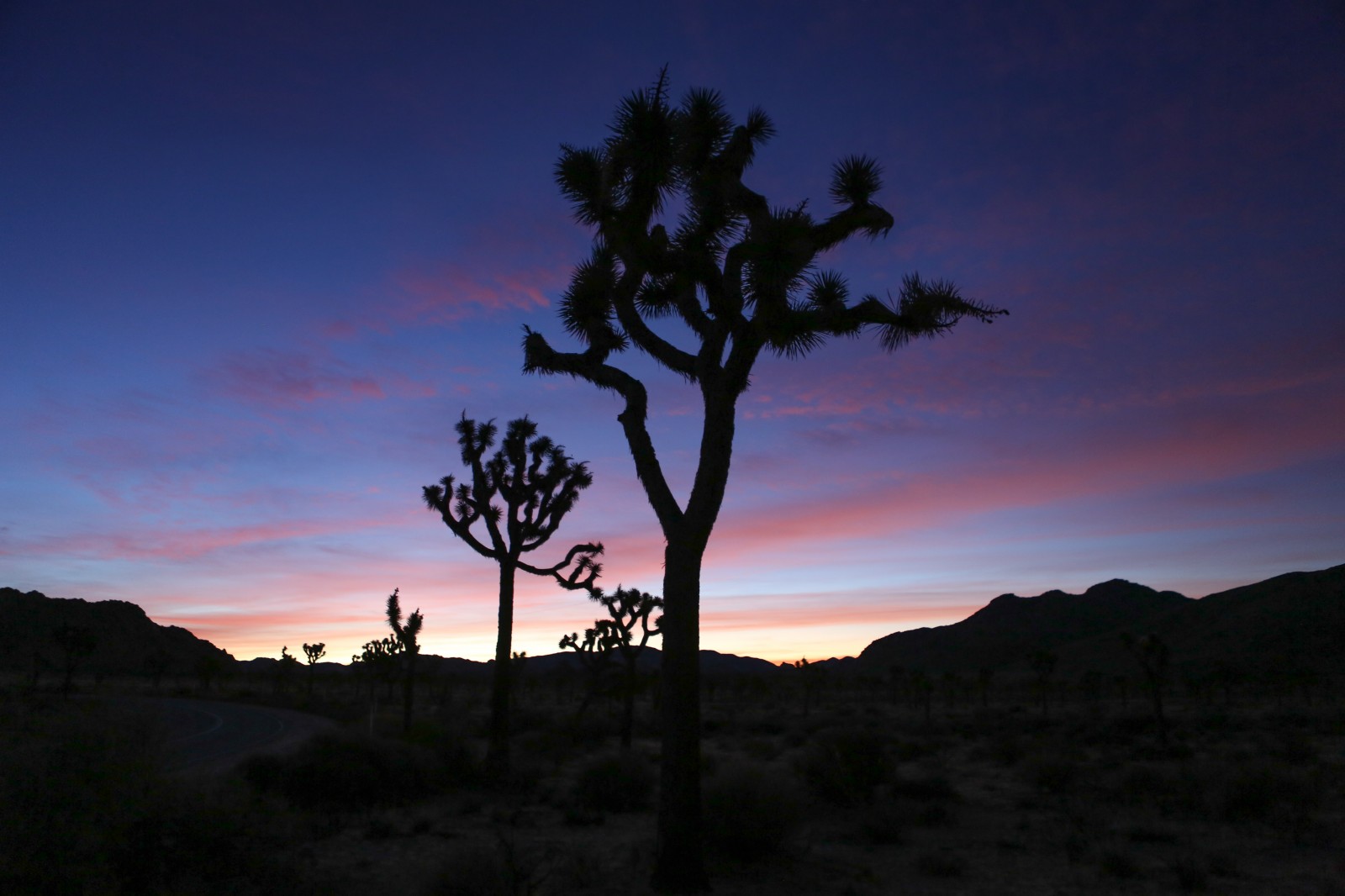 Twisted, surreal Joshua Trees
If you're heading to Joshua Tree National Park from Palm Springs, I suggest coming in through the West Entrance.  Each morning I drove towards Hidden Valley, Barker Dam, and Keys Ranch until I found a spot I wanted to watch the sunrise.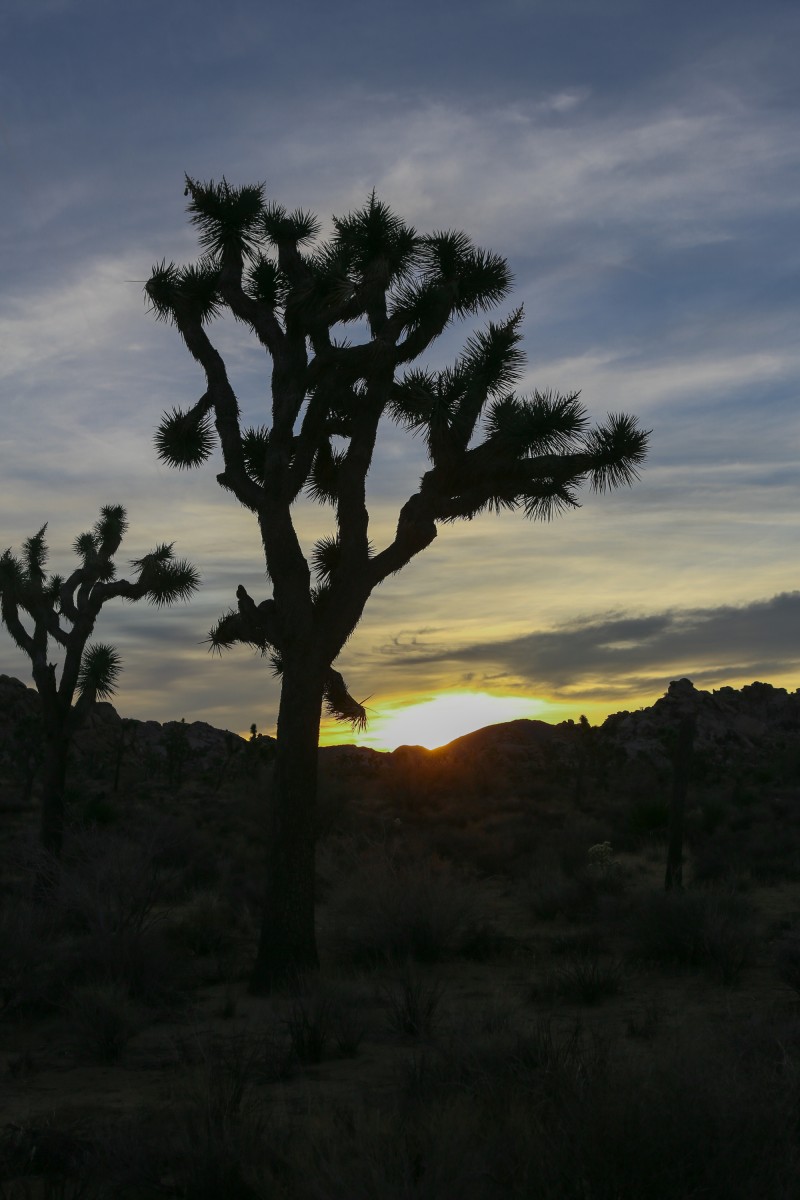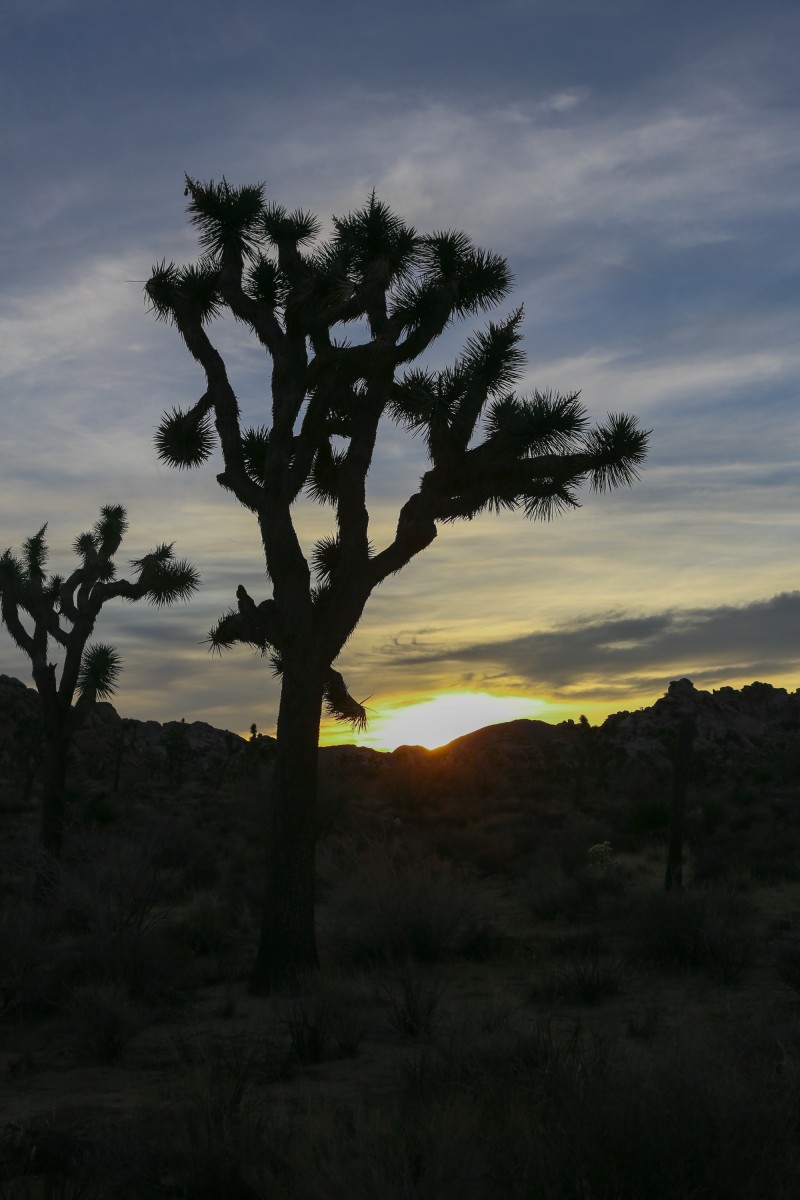 Here comes the desert sun
If you are driving from Palm Springs, and want to watch the sunrise, allow at least 90 before sunrise to drive to the West Entrance of the park and find a spot to watch and set up your equipment. It can get windy at times, and you might want to use a tripod.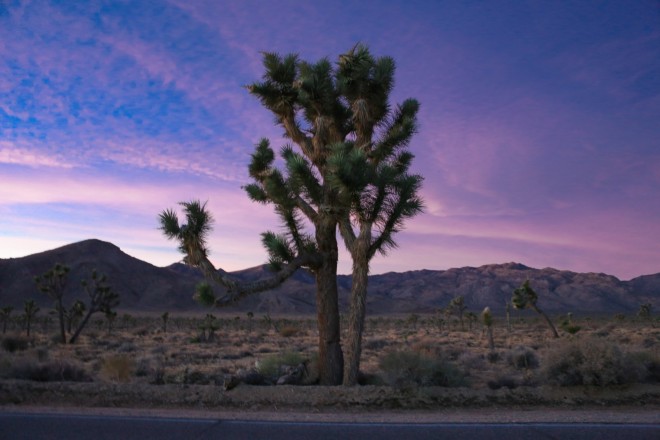 Colors change dramatically just after dawn in Joshua Tree
Joshua Tree has been a favorite spot of mine to just chill. After photographing the sunrise, it's nice to explore the cholla cactus garden, an easy quarter mile loop with a dense population of cholla cactus.


Sunrise panorama shot on my iPhone 7 plus
Pet owners should note that activities with dogs are limited and animals must be leashed at all times. You can check out what activities you can do with your dog in Joshua Tree National Park here.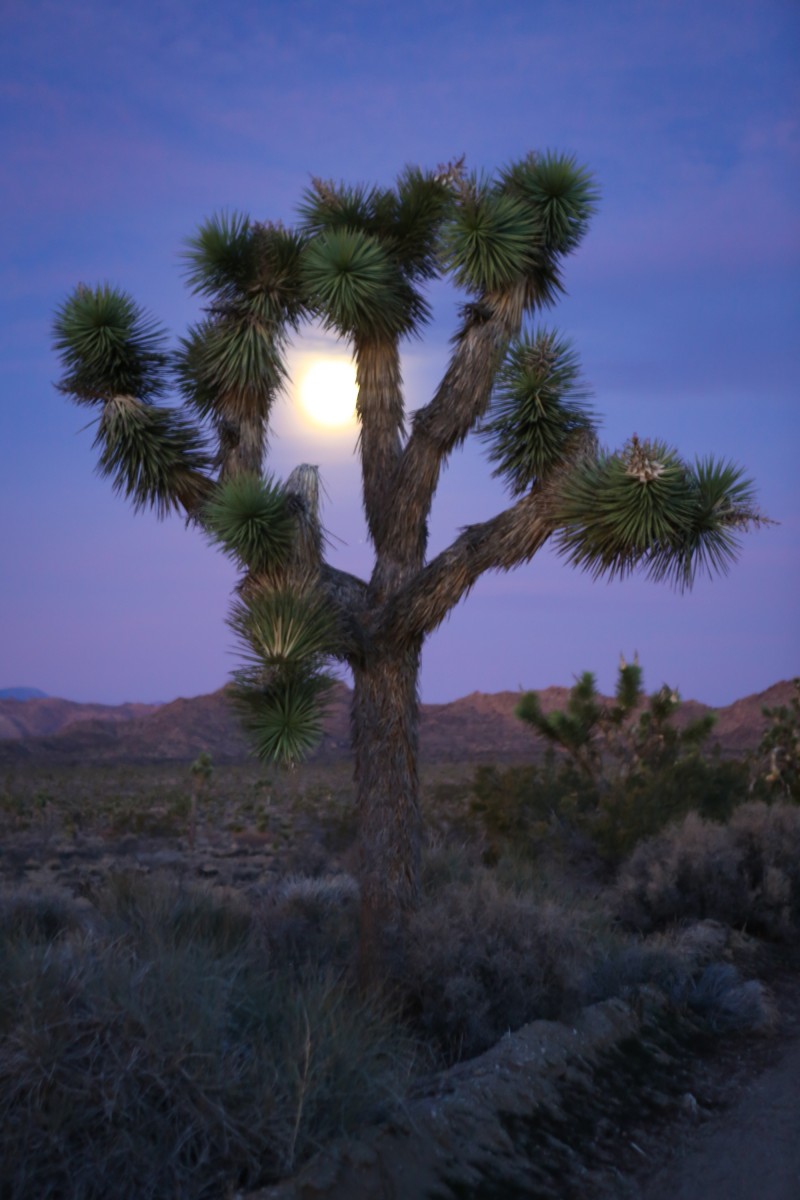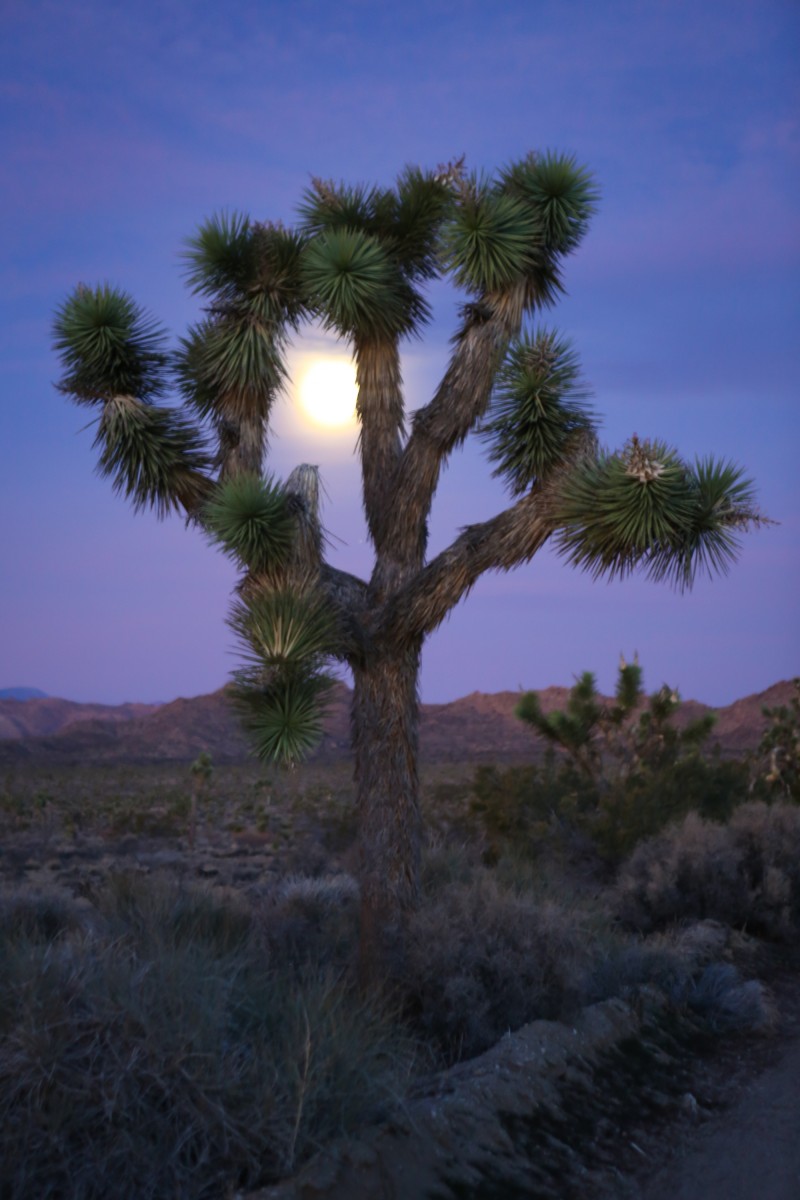 The last super moon of 2016 seen through a Joshua Tree
My trip occurred during the last supermoon of 2016, so that made both the sunrise and moon interesting to photograph.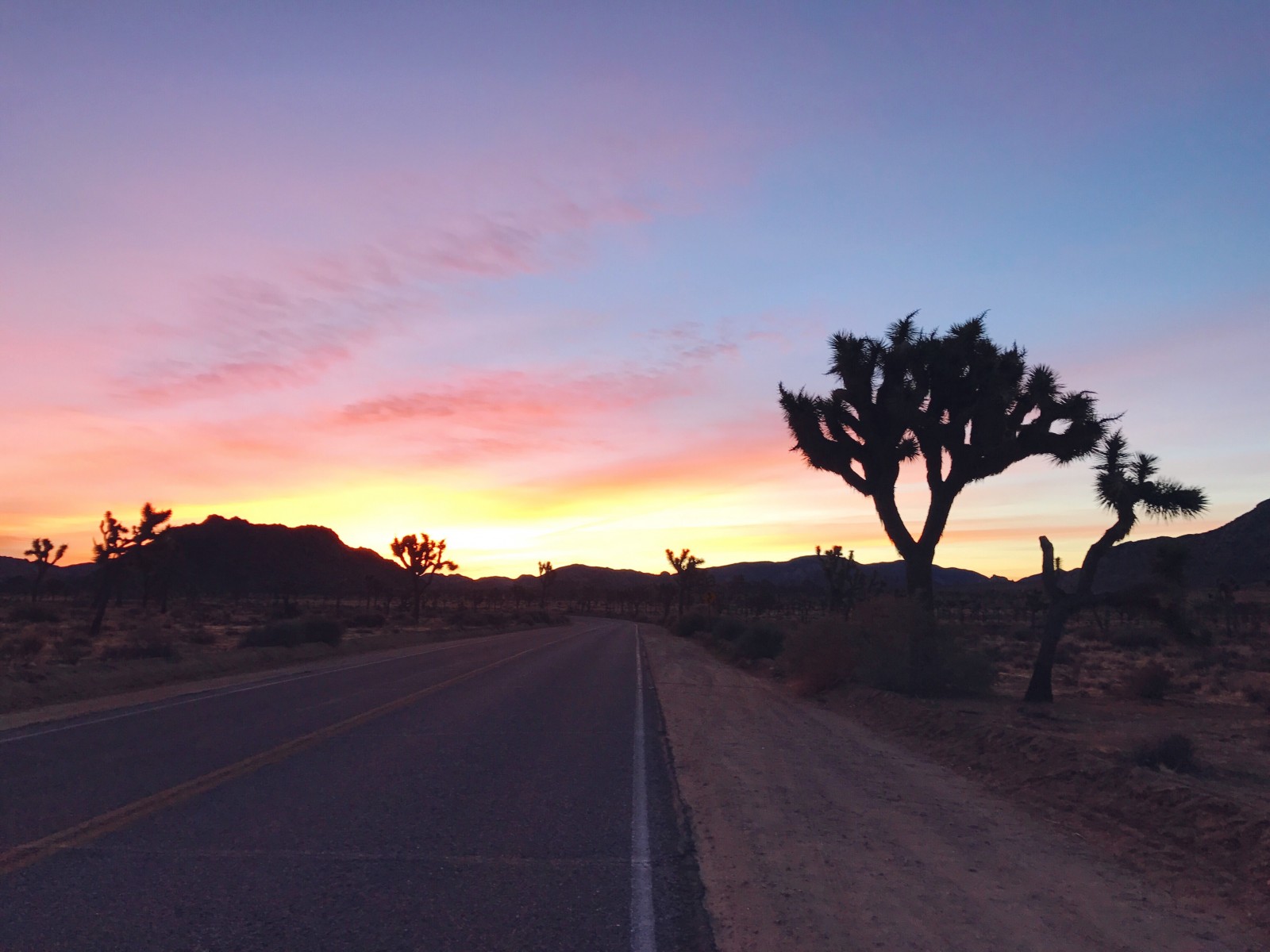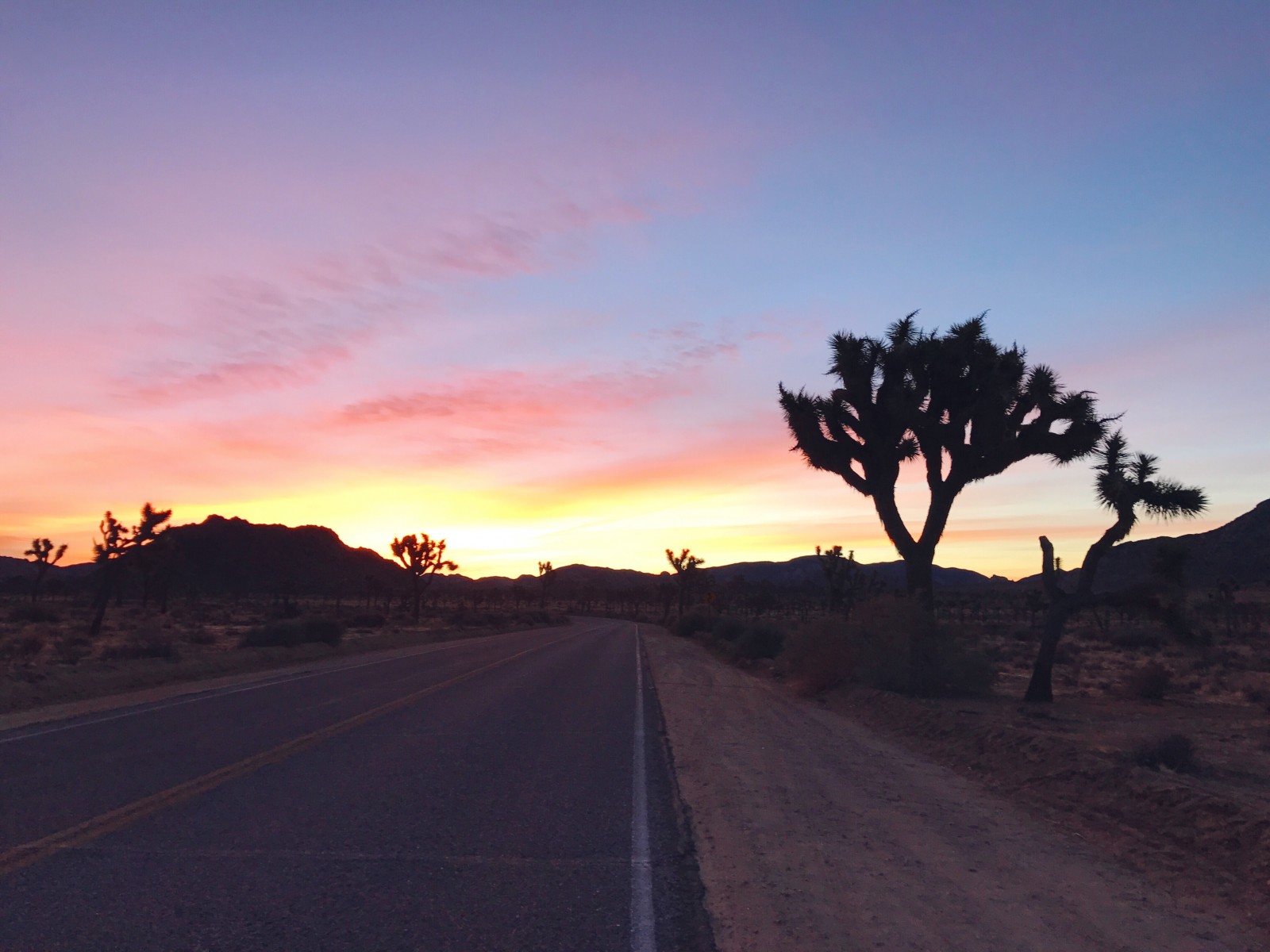 Warm skies in Joshua Tree
After exploring the park for a few hours after sunrise, I like to head to the funky Joshua Tree Saloon for breakfast. The service is friendly and the place is packed after 7:30 with climbers and desert dwellers. They make a mean Bloody Mary, and the potato pancakes are quite tasty.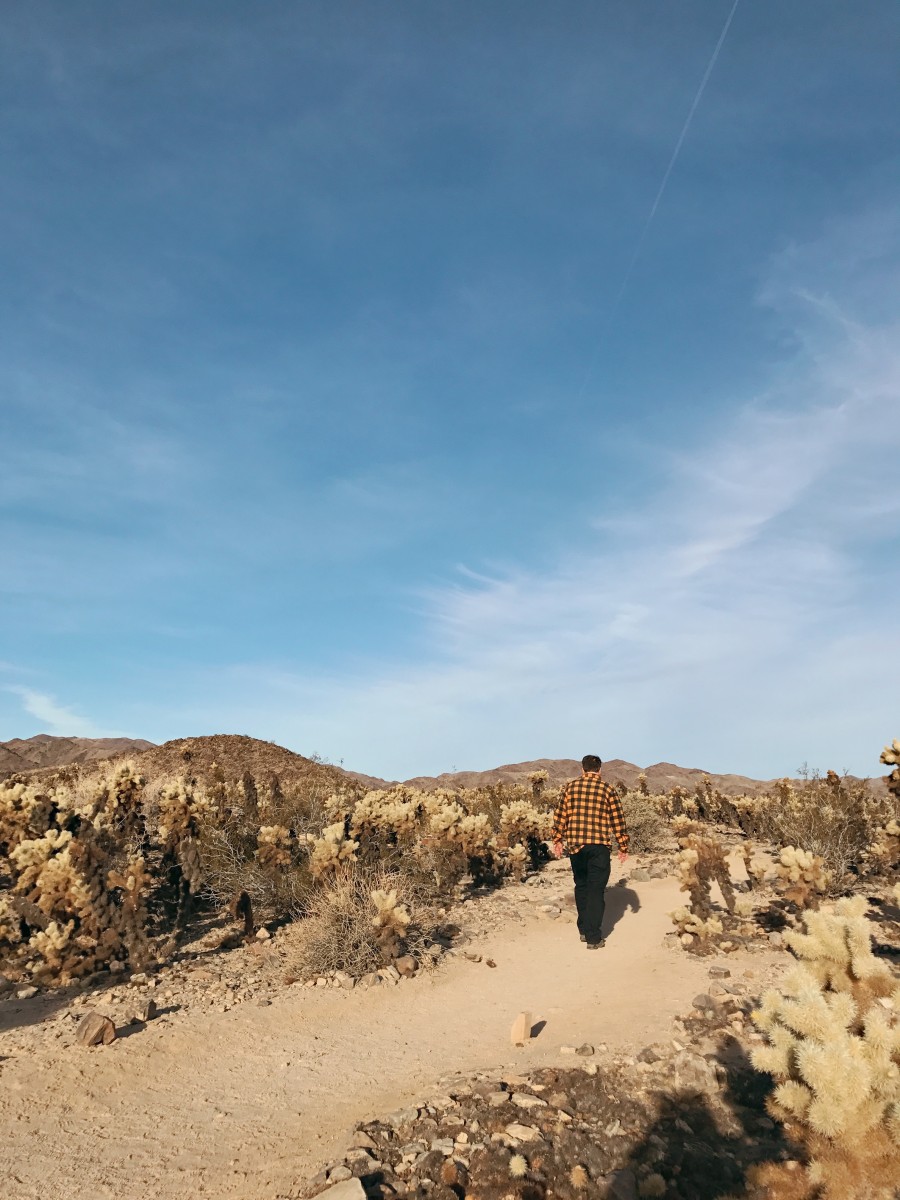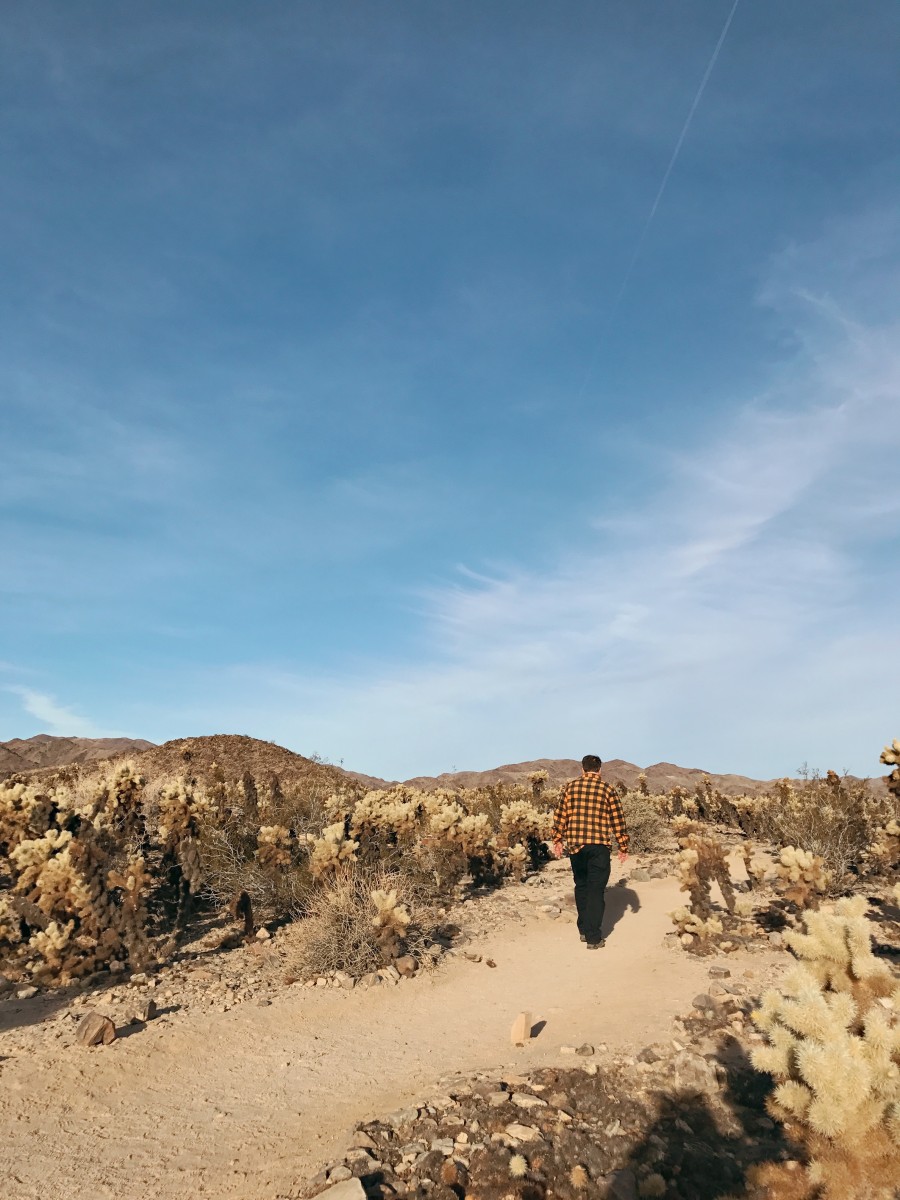 Morning walk through the cholla cactus garden
If you head to the Joshua Tree Saloon, don't miss the vintage photo of Johnny Cash near the front door.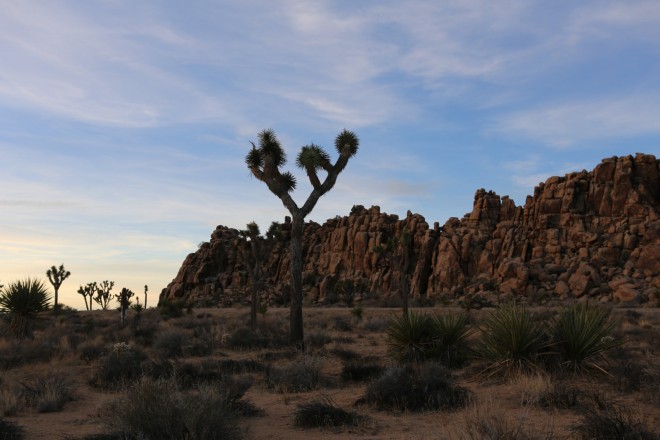 Rocky landscape at Joshua Tree National Park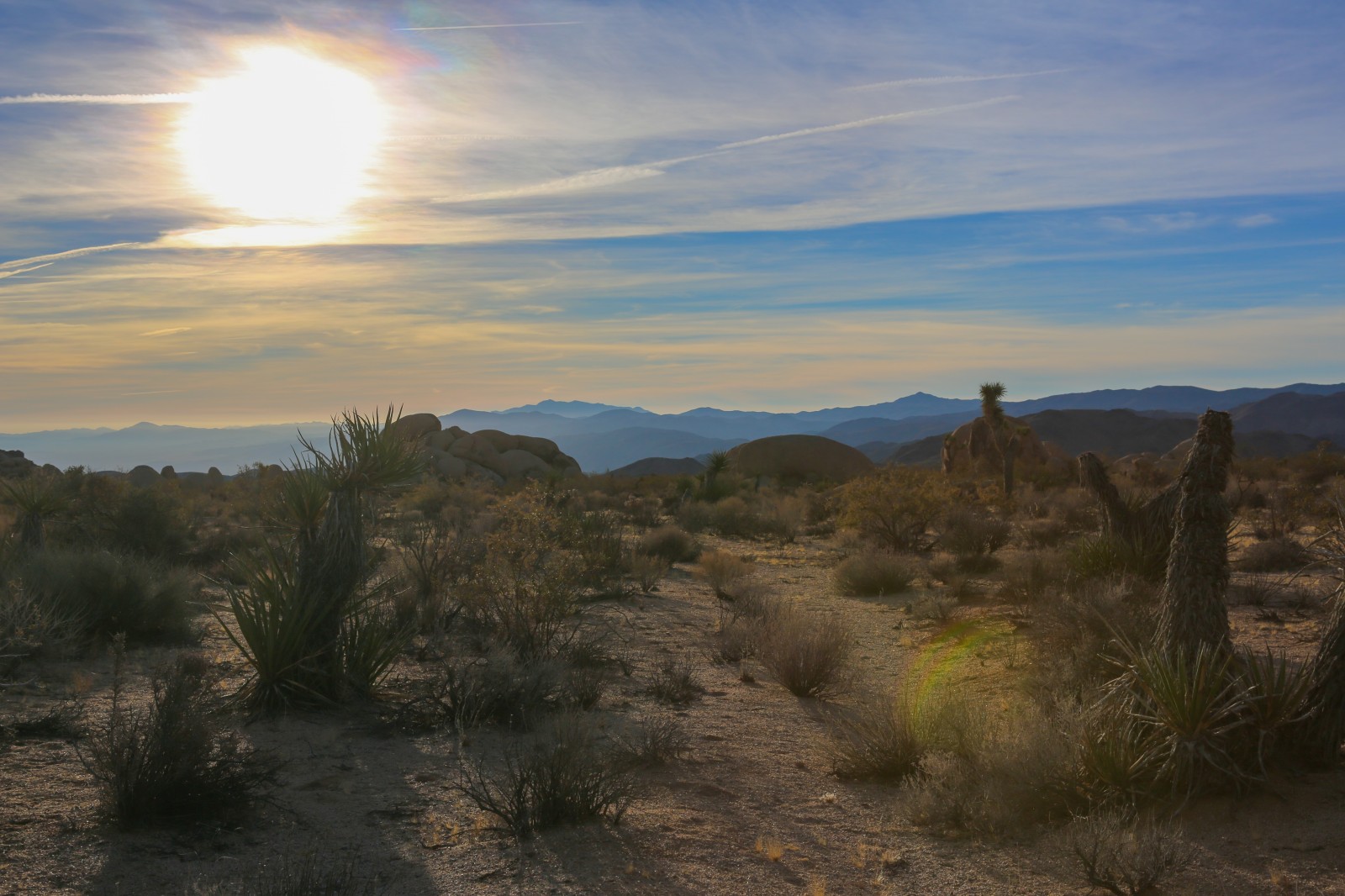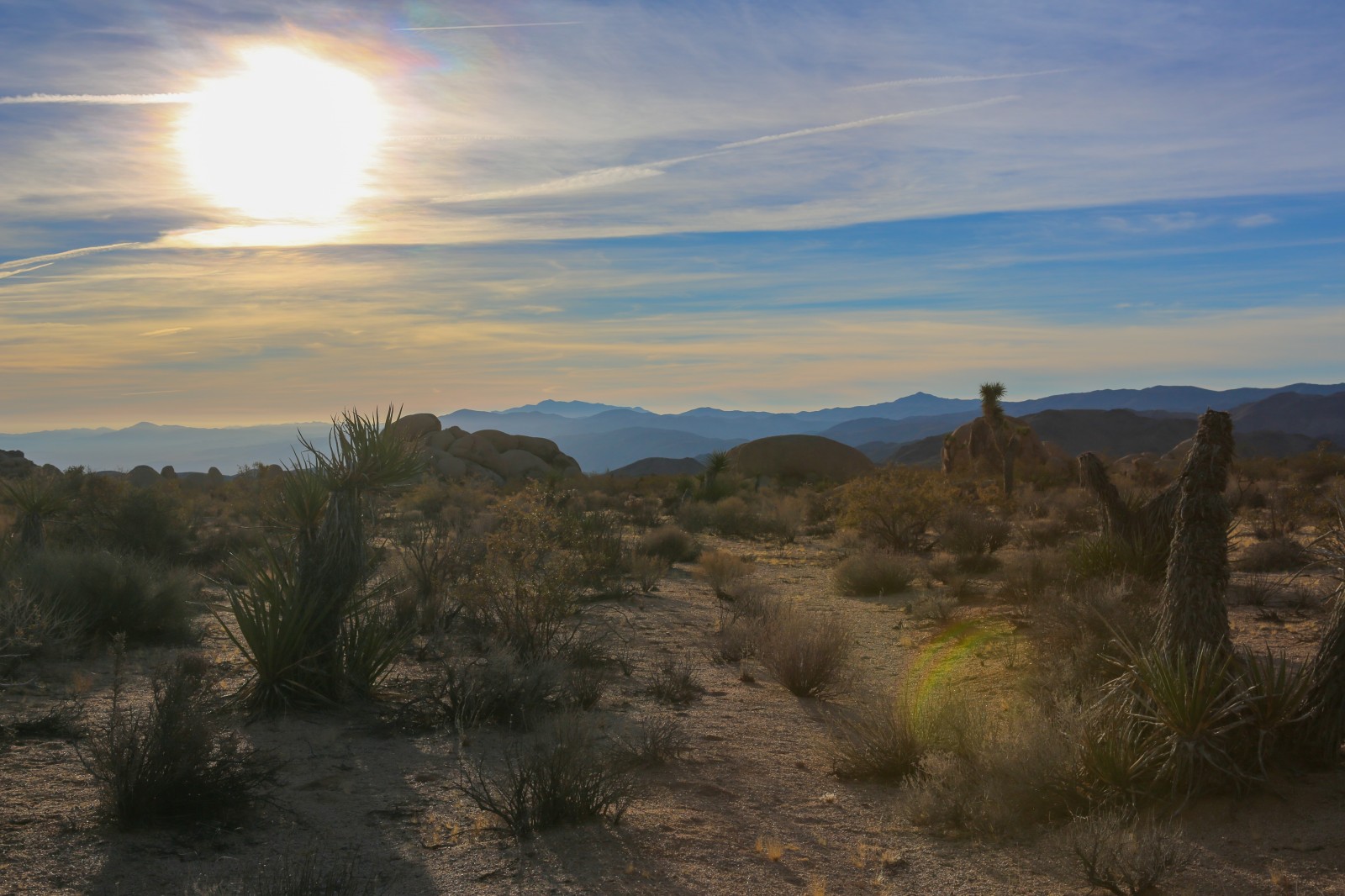 Morning in the desert at Joshua Tree National Park
I'm a big fan of National Parks and Joshua Tree is the one I am most comfortable exploring on my own. It's pretty user friendly.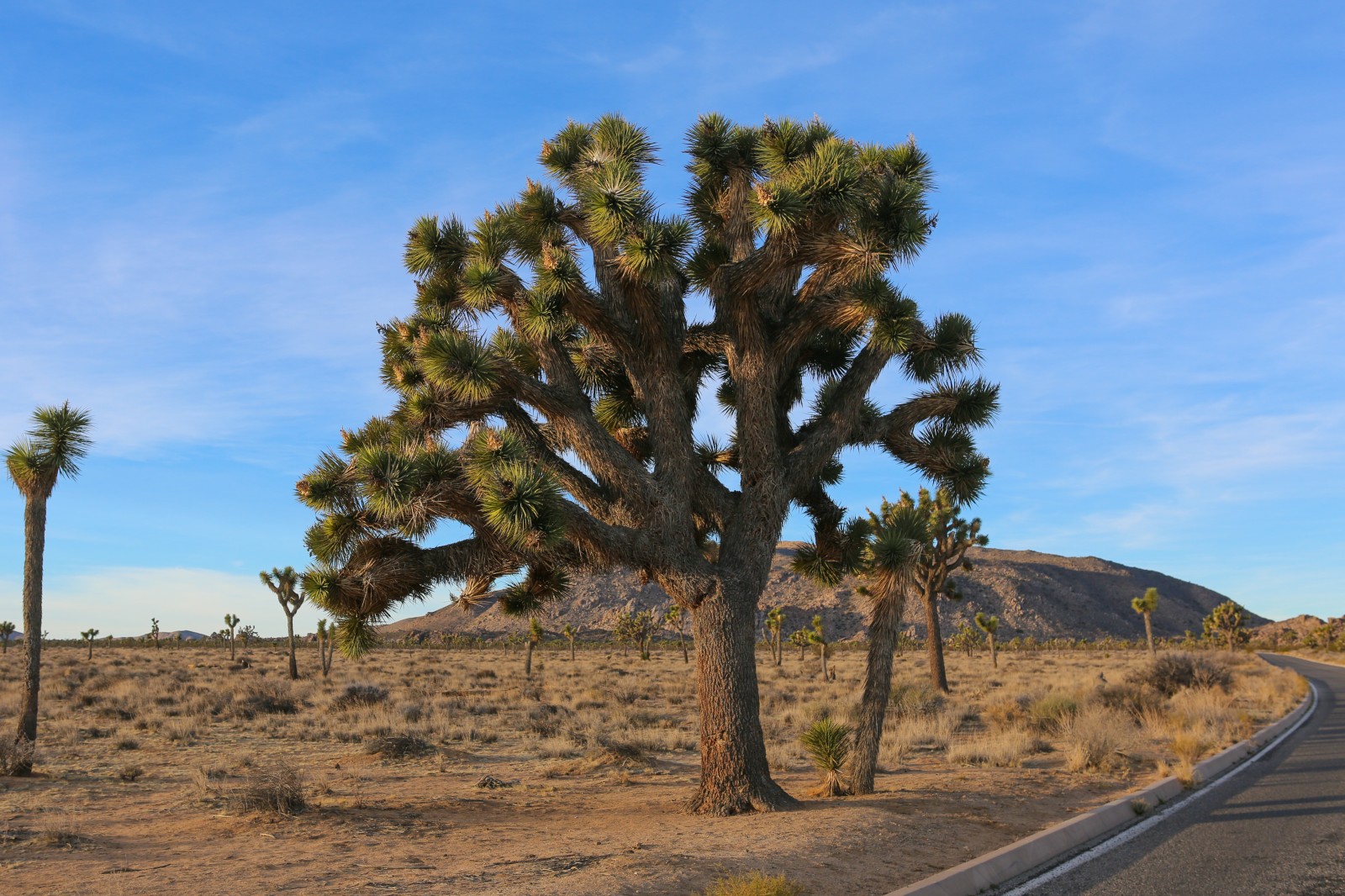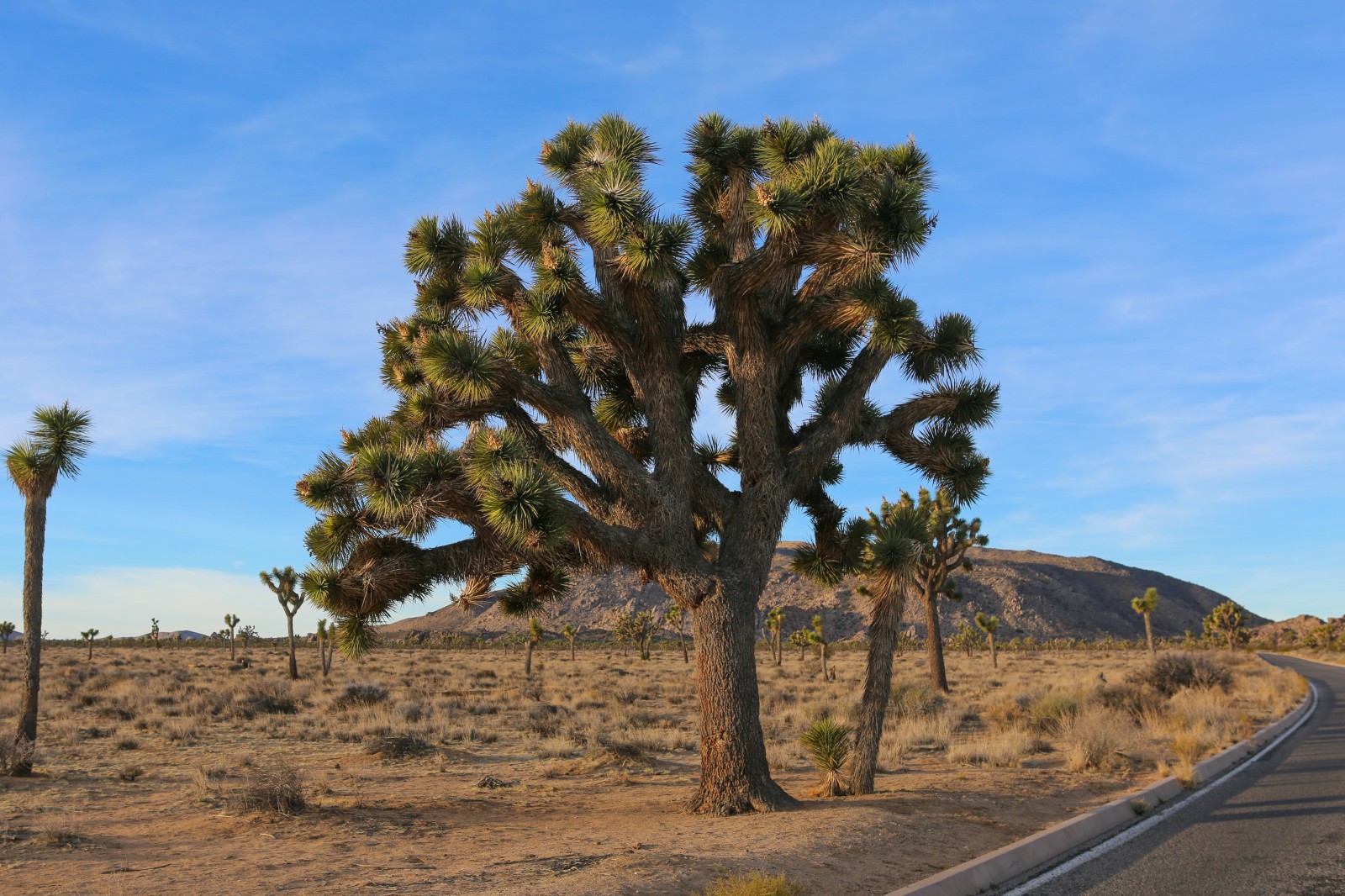 Funky roadside Joshua tree
If you're visiting Palm Springs, Palm Desert, or the Coachella Valley, I'd definitely recommend spending a morning exploring the surreal desert landscape of Joshua Tree National Park. It's one of those special places in California that has a "vibe."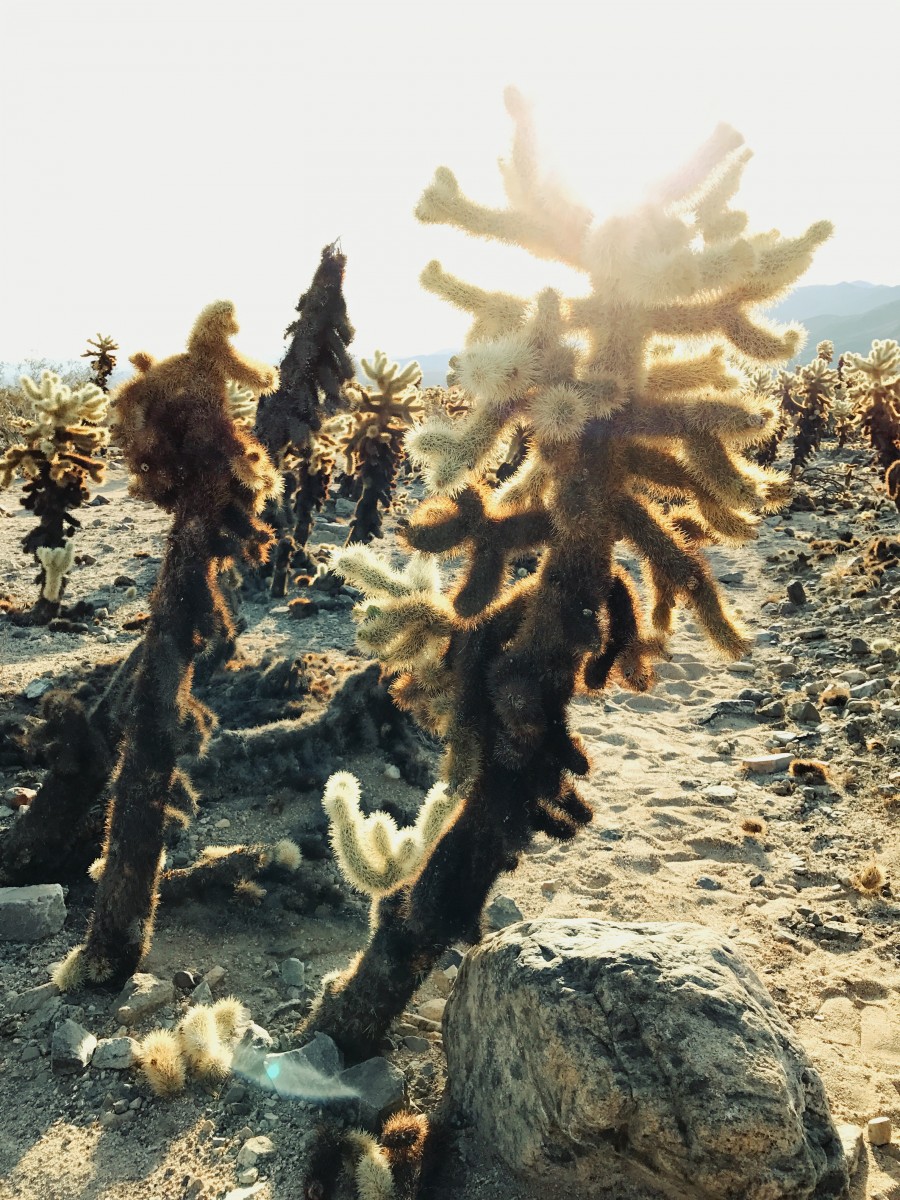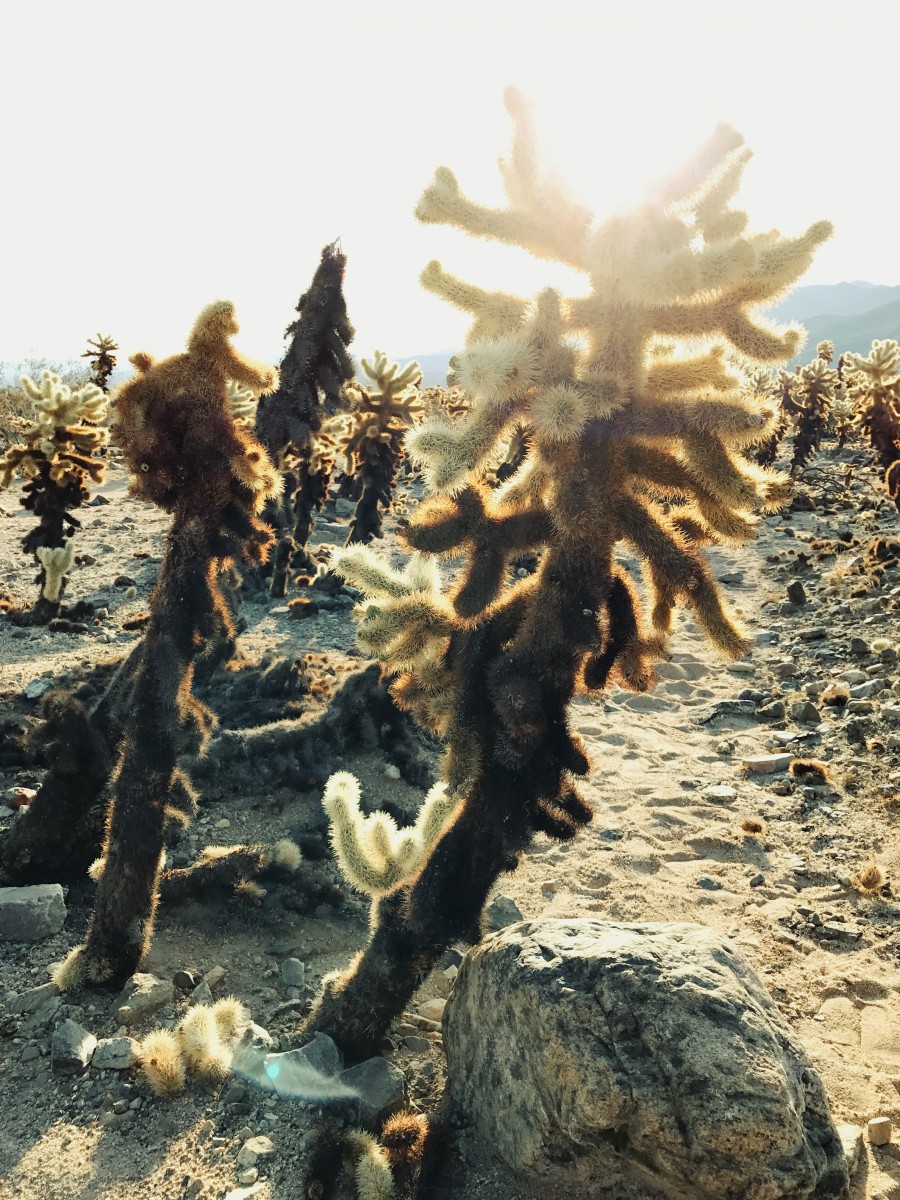 Morning sunlight in the cholla cactus garden
74485 National Park Dr.
Twentynine Palms, CA 92277-3597
Joshua Tree National Park is open 24 hours a day and may be visited at any time of the year.
Entrance Fee – $20.00 (7-day vehicle permit, admitting the passengers of a single, non-commercial vehicle on the day of purchase and for the next six days).
Motorcycle or Bicycle Entrance Fee/ Walk-In Fee – $10.00 (7-day entrance permit, per motorcycle or bicycle/per person on foot).
61835 Twentynine Palms Hwy.
P.O. Box 289 Joshua Tree
CA 92252 USA
1-760-366-2250
Hours Open:
Sunday – Thursday 7:00 am-12:00 Midnight
Friday & Saturday 7:00 am – 2:00 AM