While I am at home in Los Angeles for the next few weeks, I'm focusing on catching up on photo editing and writing. I just re-visited my mobile photography images from my recent trip to Tahiti. It's been great having a little bit of distance from my first edit of my images. While the colors of Tahiti are sublime, I was surprised by how much I enjoyed doing this monochromatic edit of mobile photography shots.
The colors of French Polynesia are amazing, but when I took them away, I was better able to notice some of the nuances of composition– the divots in the wet sand, the textures of a vine, the energy a couple of canoes added to the shot. While these photos lack the signature blue of the South Pacific, they make me want to go back even more. There are so many charming details to the different islands of French Polynesia and their culture, and I think this photo essay conveys that.
I hope you enjoy this black & white mobile photography photo essay of beach life in Tahiti.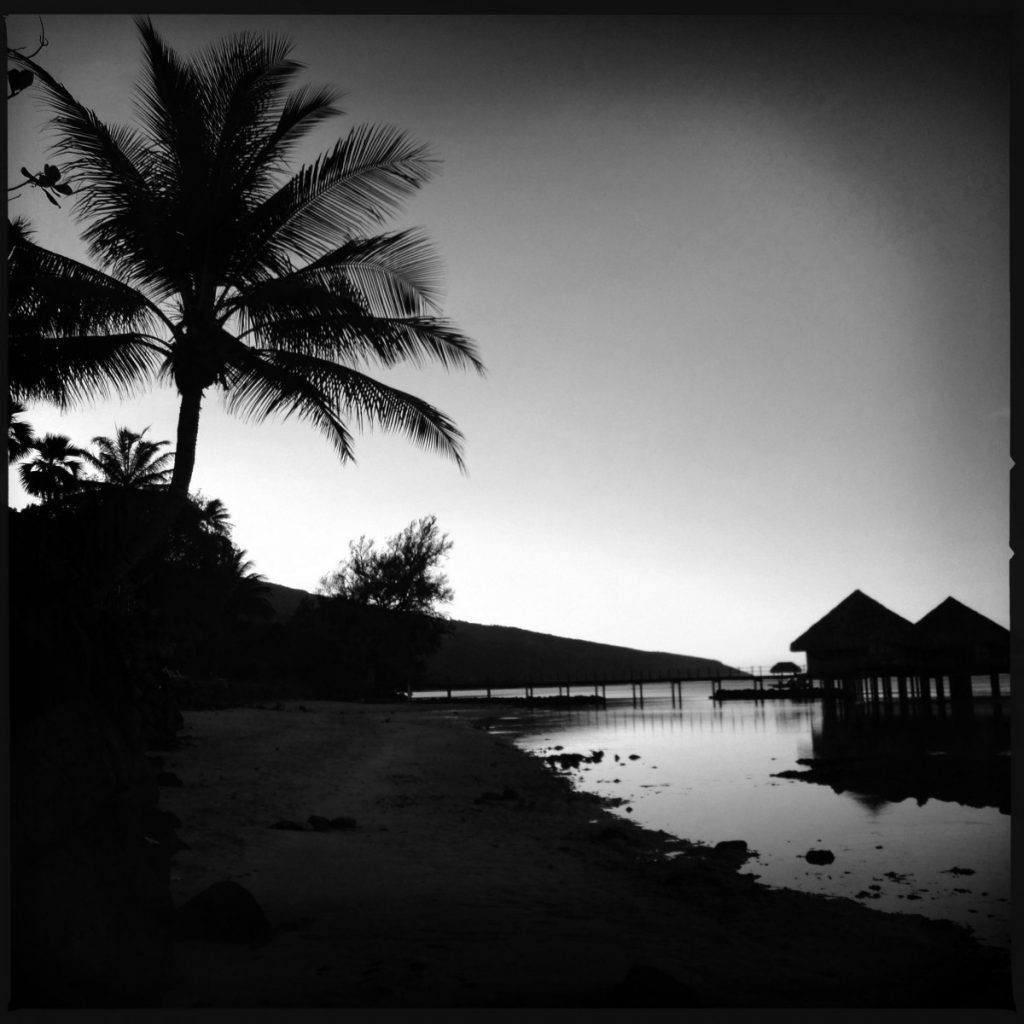 Palm Tree at Low tide at Le plage du Le Meridien Tahiti. Shot in Hipstamatic edited in Snapseed and Simply black & white.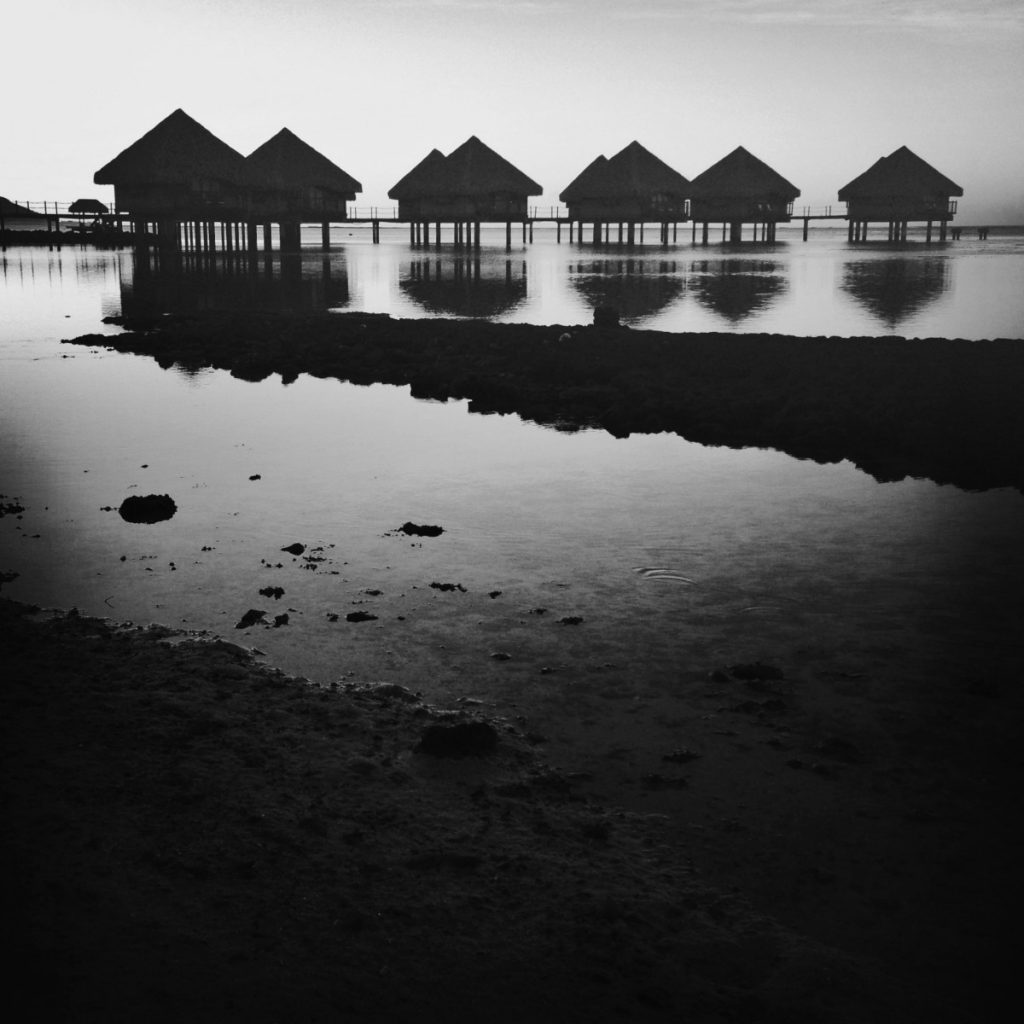 Overwater Villas at Low tide, plage du Le Meriden du Tahiti shot in ProCamera edited in Simply Black & White
Canoes at low tide, on the beach at Le Meridien Tahiti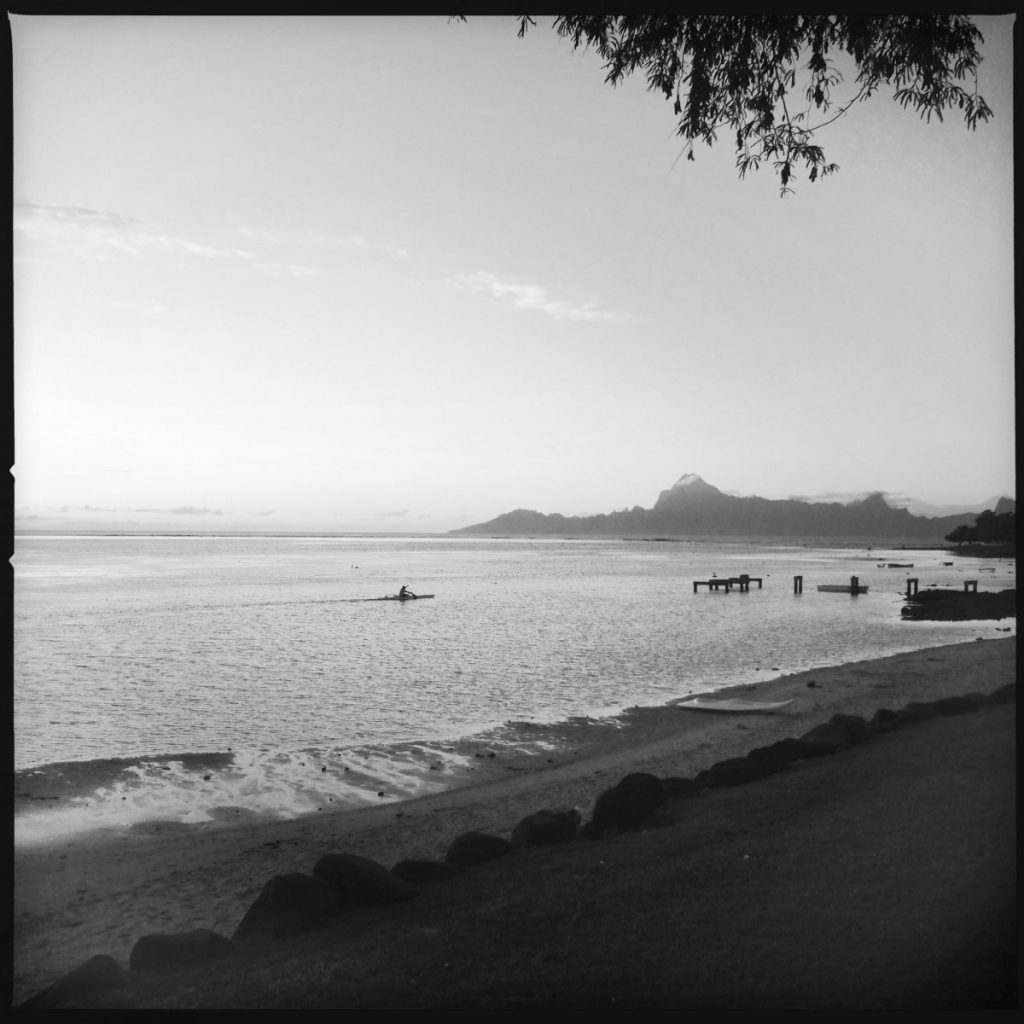 Paddle. I really like how the negative space works in this landscape. Shot in Hipstamatic, edited in Snapseed.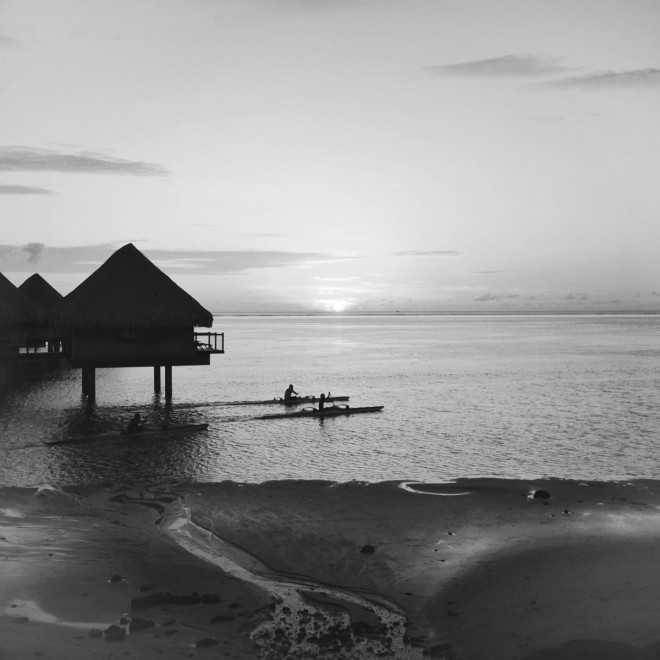 Parallel. Shot in Hipstamatic and edited in Snapseed and Simply black & white.
This image, shot as the tide was retreating at sunset, had interesting things going on in the wet sand. They kind of got lost in the color version. I like the nuance the black & white edit reveals.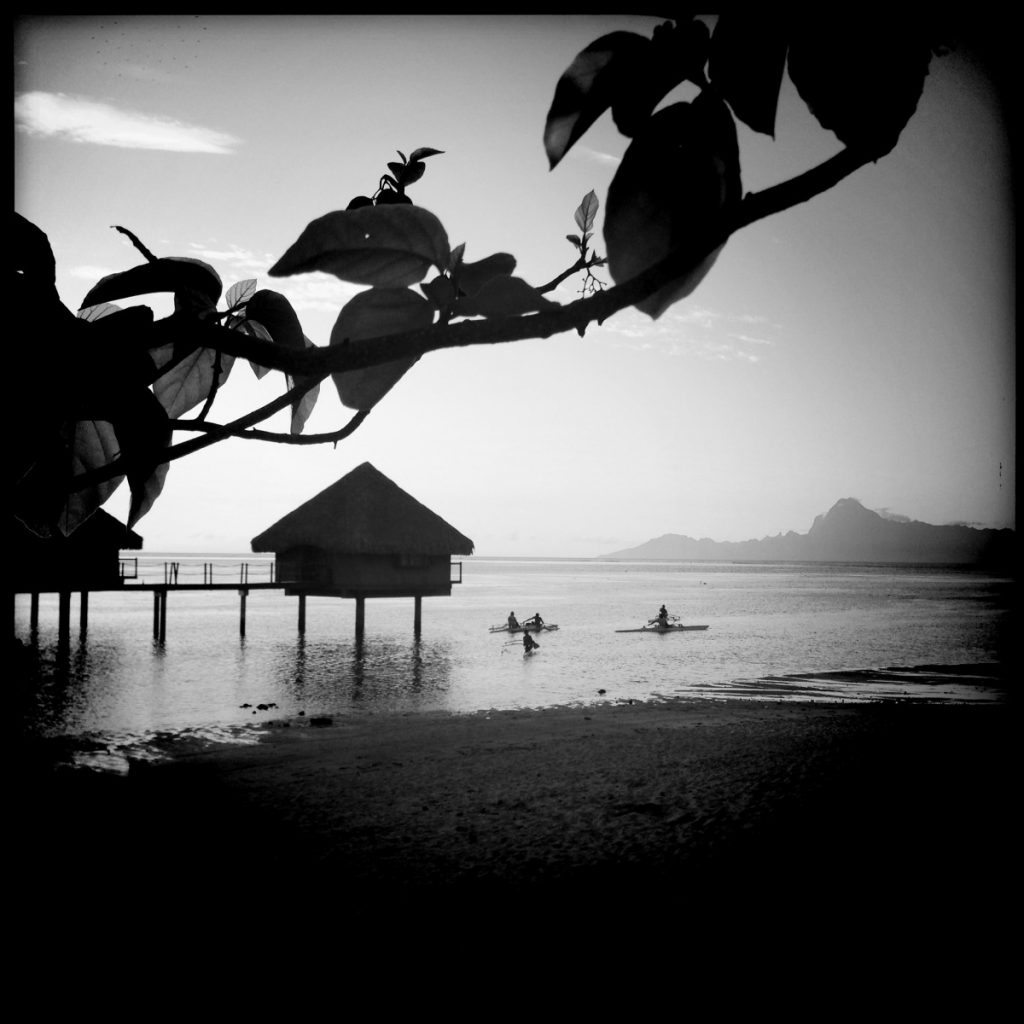 Foliage and canoes, a typical sunset scene in Tahiti.
I shot this image in Hipstamatic, and edited in Lo-Mob. This has a different vibe than the color version, but removing the colors allows the composition to pop.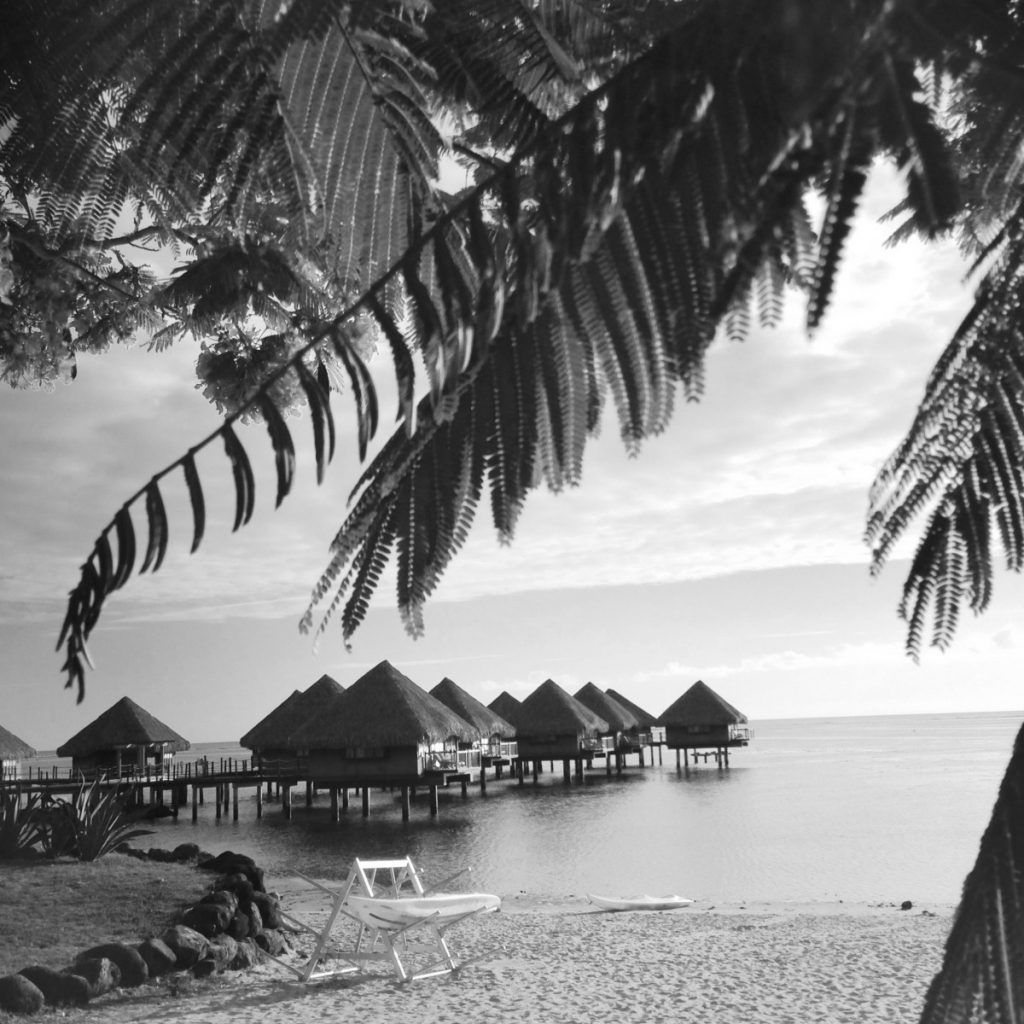 La plage du Le Meridien Tahiti, shot in Hipstamatic through some tropical foliage and edited in Snapseed + Simply Black&White. The textures of the sand and leaves and thatched roofs of the overwater villas all work in black and white.