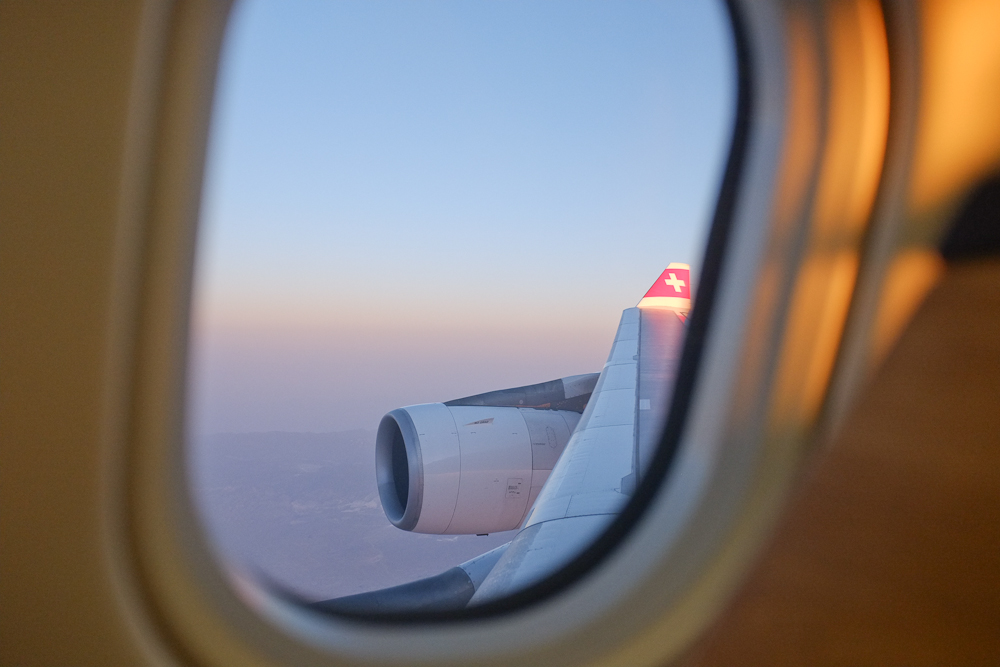 The View from 7K on Swiss from LAX- ZRH
After a long day of travel via Zurich and Vienna, I finally arrived at the Sheraton Bratislava . Waiting for me in suite 717 was a book of Instagram Moments with a note from from the staff that said:
… As we know that Jennifer loves to take Instagram pictures, we thought you'd enjoy this hand-picked selection of 25 of our most favorite shots of Bratislava…;)
Starwood has always been a social media savvy brand, and this is just more proof of why. The book is printed rather nicely and will serve as a visual guide book during my stay here. They even have a twitter account, @StarwoodBuzz with timely tweets about their properties.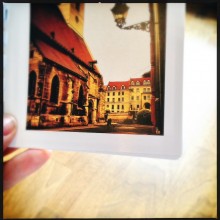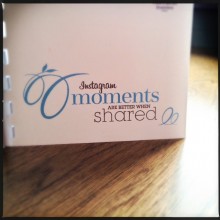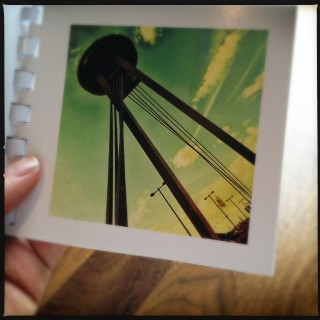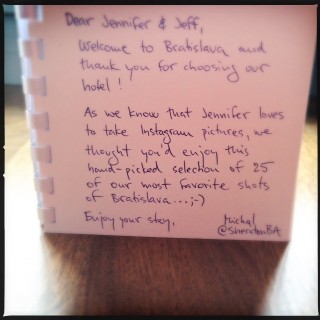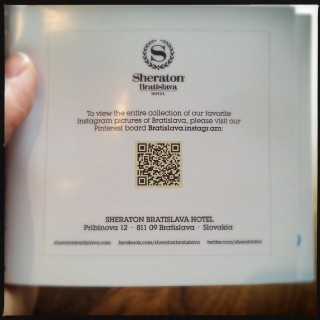 Instagram Moments Book
If that is not enough new social media awareness to thrill any mobile/global traveler, I learned that my mobile photography image, Road Trip to Giza, which I shot on my iPhone 4s from the middle seat of a Memphis Tours van in December*, won 3rd place in the 5th Annual iPhone Photography Awards (IPPAs). Wow!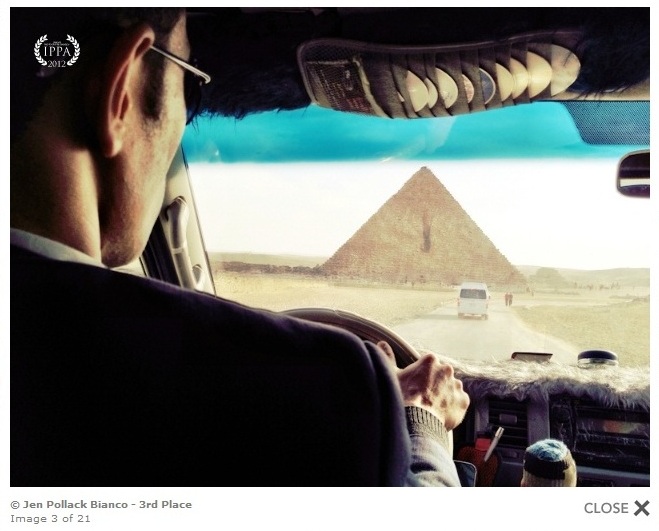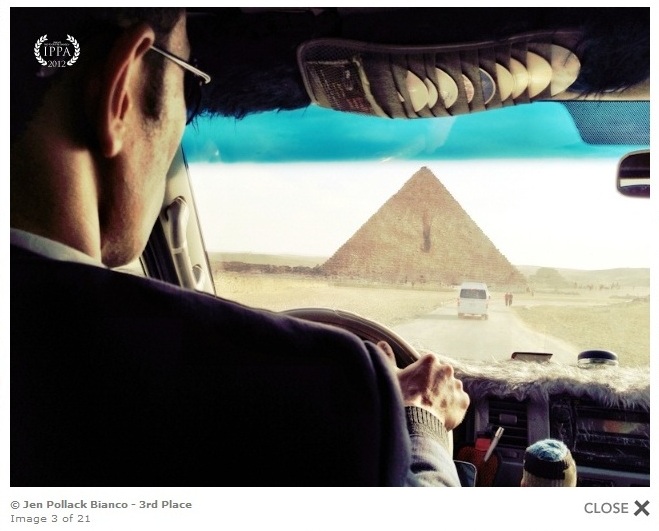 Road Trip to Giza – 3rd place in travel category of the 2012 iPhone Photography Awards Contest

I'm also incredibly thrilled that my Pedo-Bear image, which I shot in Berlin in March, got an honorable mention in the Lifestyle category. This is one of my all time favorite images.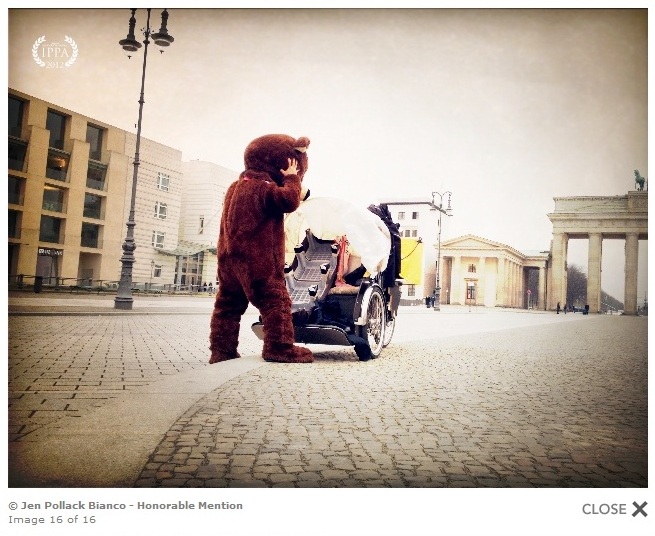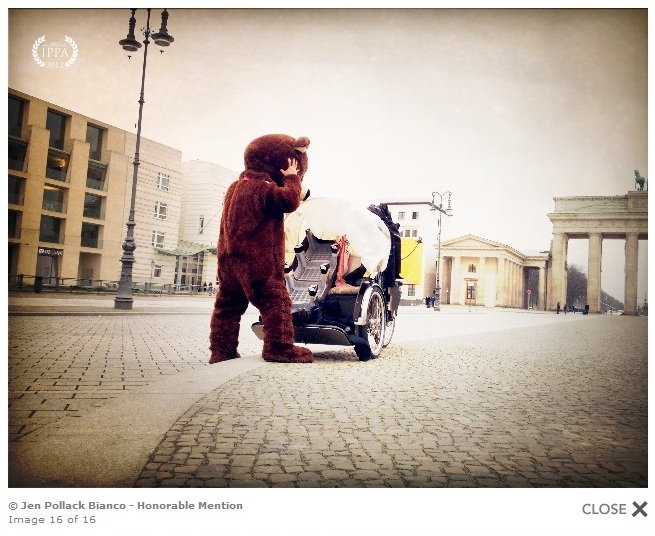 Pedo-Bear – Honorable Mention in Lifestyle category

Now I've got to go hit the town and celebrate. I'll start with lunch with my friend,  mobile photographer and Mobile Photo Group co-founder and member  Misho Baranovic. If you love mobile street photography, you should follow the MPG and Misho.
Cheers from Bratislava,
Jen
*In December I had the honor of going to Cairo to make a presentation on the Art of Travel Blogging at the IOETI conference. Memphis Tours showed up the sites. It was and amazing experience and I hope to return to Egypt soon.
If you're new to the blog you can read about my time in Egypt here.