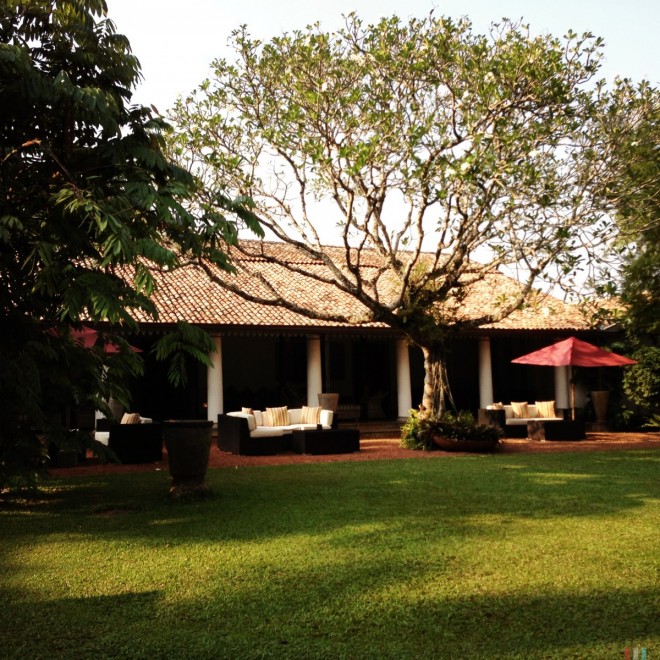 The lawn and lawn furniture at The Wallawwa
The words "airport hotel" rarely bring glee to travelers. Usually they are code for  generic chain hotel room with adequate water pressure and all too often, overpriced wifi and food that can best be described as "edible."
The Wallawwa, located only 20 minutes from Sri Lanka's Colombo (CMB) airport, is a property special enough to change a well-seasoned traveler's attitude about airport hotels.
The Wallawwa is a converted colonial mansion which been stylishly converted into a boutique hotel catering to culturally minded travelers to Sri Lanka. Colombo may be the current Capitol but it's not a necessary stop if you are interested in visiting the country's cultural riches.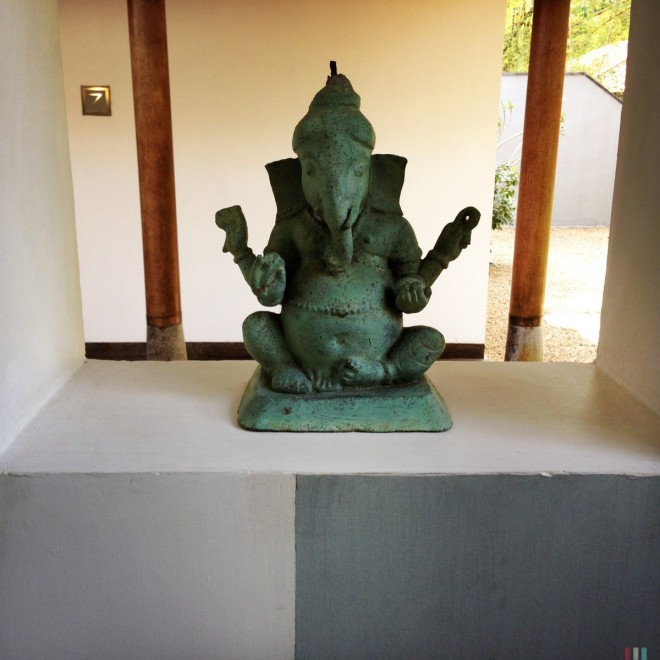 One of the zen touches at The Wallawwa
Scenes from the outdoor courtyard at The Wallawwa
There are 17 rooms and suites at The Wallawwa. There is also a spa and a gorgeous pool tucked under the shade of an overgrown tree which is a popular spot for cooling off after a long day of touring the sites.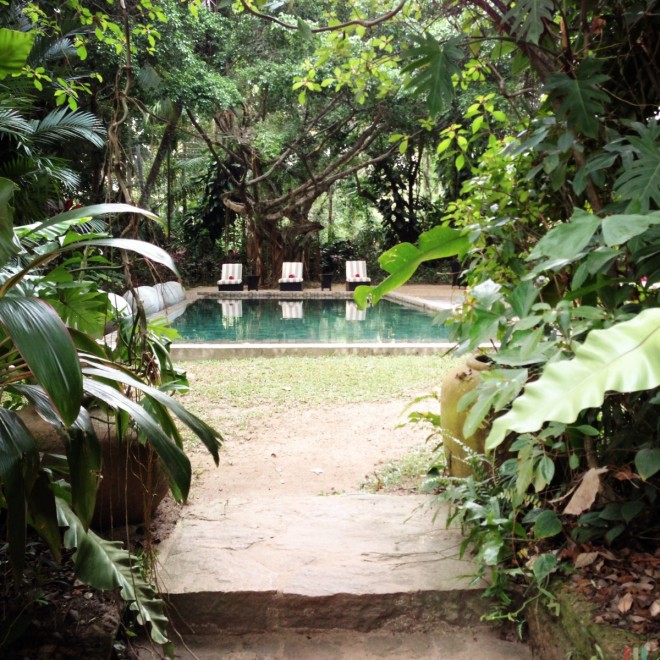 The Wallawwa's fabulous jungle pool is one of the property's many charms
The Wallawwa is also civilized, with complementary tea served in the afternoons and a stash of lawn games if you'd like to play a few rounds of croquet.
Left: the serene entry to the on-site spa Right: a seating area in the interior courtyard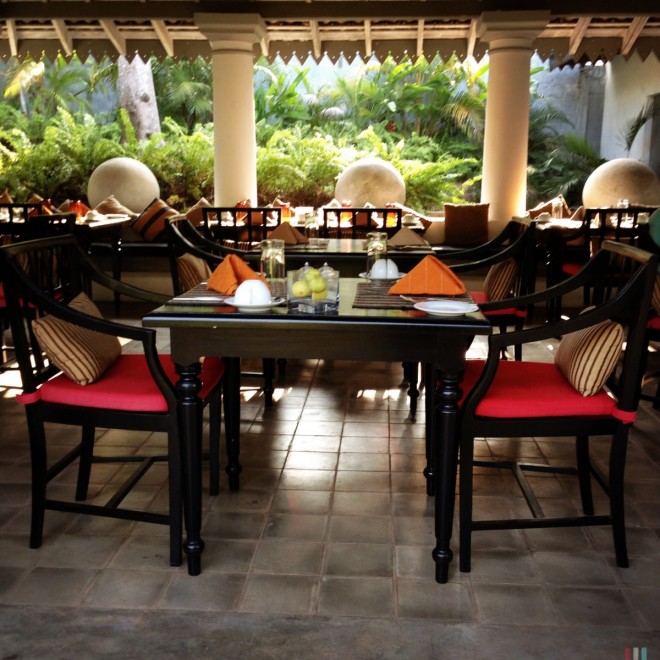 The Wallawwa's Dining Room is open, bright and as fab as the dishes it serves
The property has a few whimsical amenities, like comfy bean bags in the rooms and a Rubik's Cube on the nightstand which are appreciated if jetlag hits in the middle of the night.
There is complementary wifi in the communal areas and it's rather speedy. The bathrooms are fab, especially that in the Mountbatten Suite, which boasts a deep rough luxe tub and spacious shower.
Left two: Images from The Mountbatten Suite  Right: One of the Communal seating areas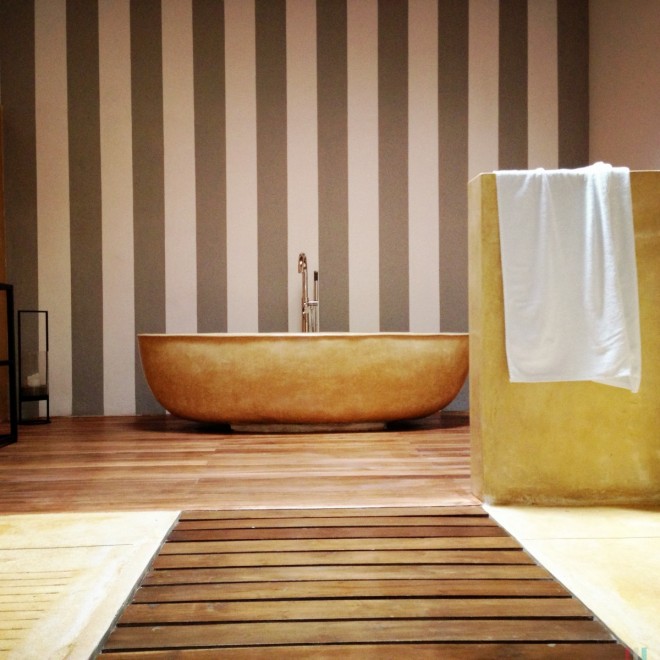 The bathroom of the Mountbatten Suite boast a huge rough luxe tub
The food is great, with a wide array of local specialities and colonial standards that hit the spot.
Most important in the service. The staff at The Wallawwa are accustomed to middle-of-the-night arrivals and departures and had no problem handling my last minute change of plans. They also hooked me up with a great driver/guide who took me on a day tour of Colombo.
Rates at The Wallawwa start at $215.