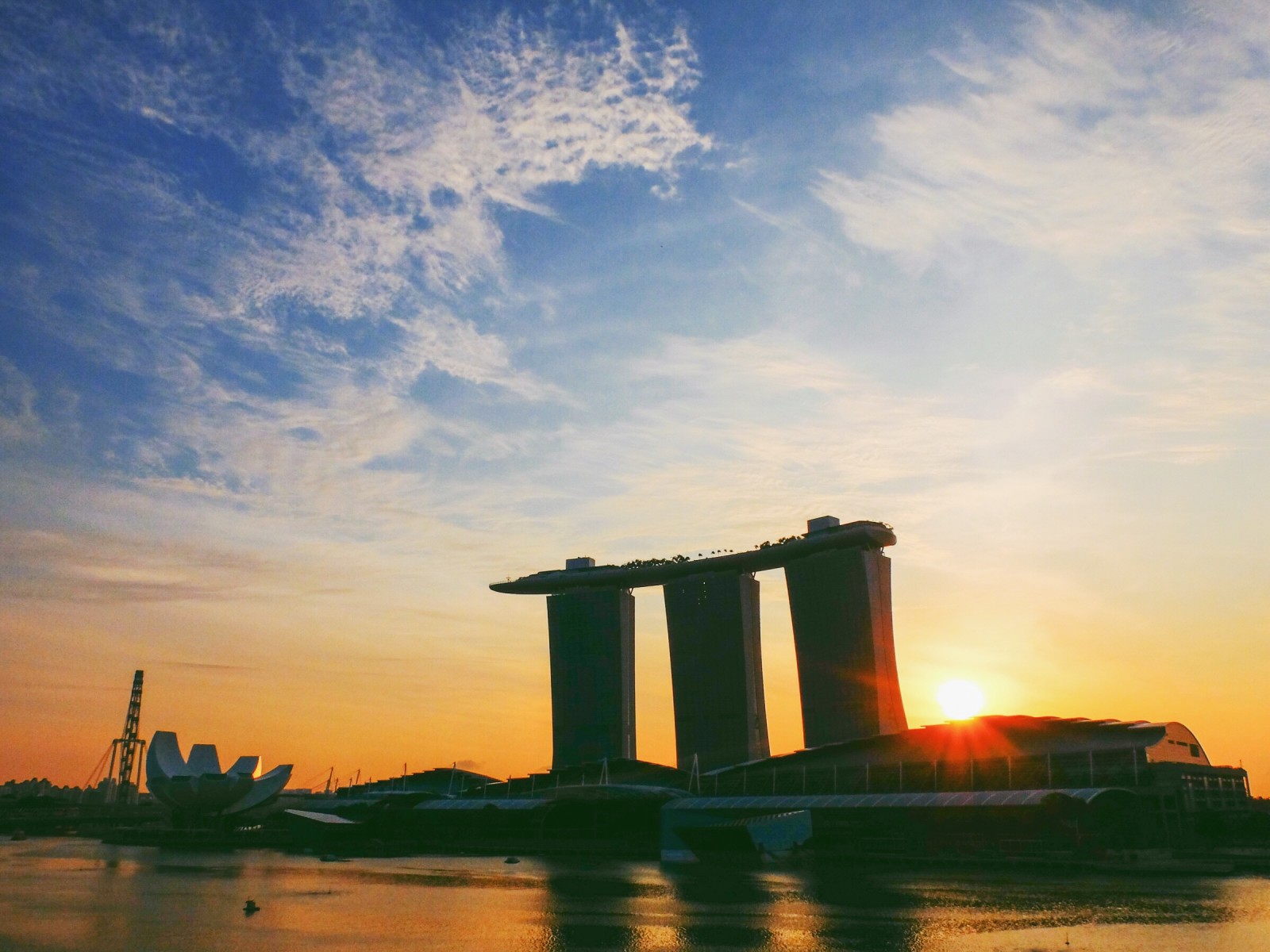 The Marina Bay Sands at Sunrise
I recently had a long layover in Singapore. I stayed at the Fullerton Bay Hotel, which I booked through SmartFlyer, my travel agency of choice.
My room, 515, faced east, towards the Marina Bay Sands and the ArtScience Museum. This also meant I had an excellent view of the sunrise, so I decided to make a time lapse video on my iPhone 6. I hope you enjoy the video.
Sunrise in Singapore Time Lapse Video
 I shot this video from the balcony of room 515 at the Fullerton Bay Hotel. The morning skies were pastel and moody. I wish I could have let the time lapse run longer, but I had a flight to catch… profession hazard when you are a travel blogger!
80 Collyer Quay
Singapore 049326
Tel: +65 6333 8388
Fax: +65 6386 8388
Email: info@fullertonbayhotel.com
Reservations
Tel: +65 6222 8088
Email: reservations@fullertonbayhotel.com