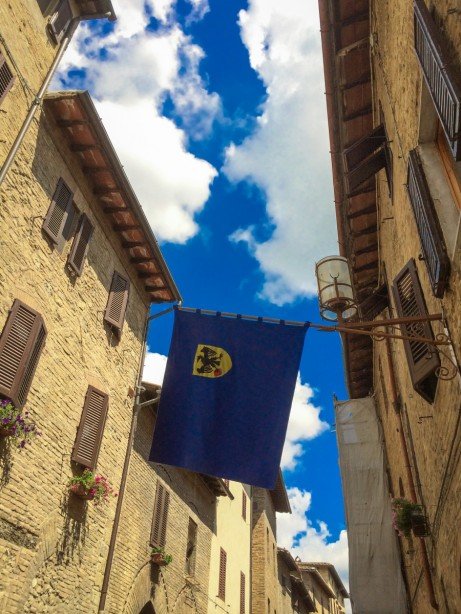 Blue skies and medieval architecture
If you're looking for things to do in Florence, Italy, consider a day trip to the town of San Gimignano, which is known as Tuscany's "Medieval Manhattan." Perched on the top of hill in the province of Siena, San Gimignano's historic center has an impressive skyline of ancient stone towers that has earned it UNESCO World Heritage Site status.
Doors and windows in San Gimignano
The city has a quaint feel, and quite a bit of charm. Get there on a summer day when the streets are packed with tourists, and there is a strange EPCOT-y feel that is hard to escape.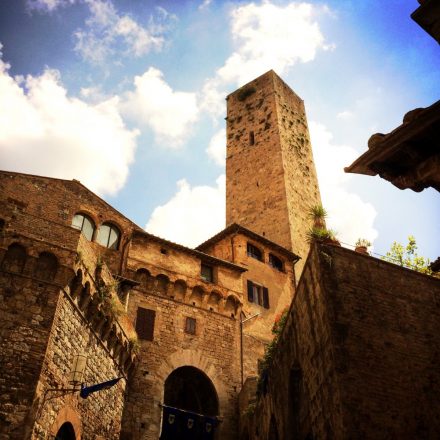 Blue skies over "the Town of Fine Towers"
San Gimignano also has a Museo della Tortura (a medieval torture museum) and several Gelaterias claiming to serve the "World's Best Gelato." I can definitely recommend a scoop or three from Gelateria Dondoli.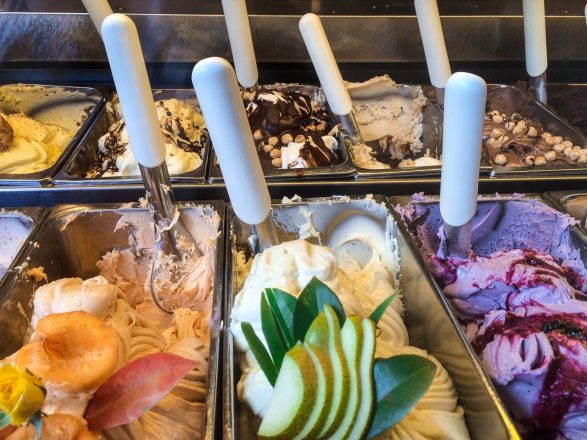 Gelato hits the spot on a hot summer day
Left: strolling through San Gimignano Right: Great clouds in Tuscany
The town has plenty of shops offering local specialties like the locally made wine, Vernaccia di San Gimignano, and olive oil.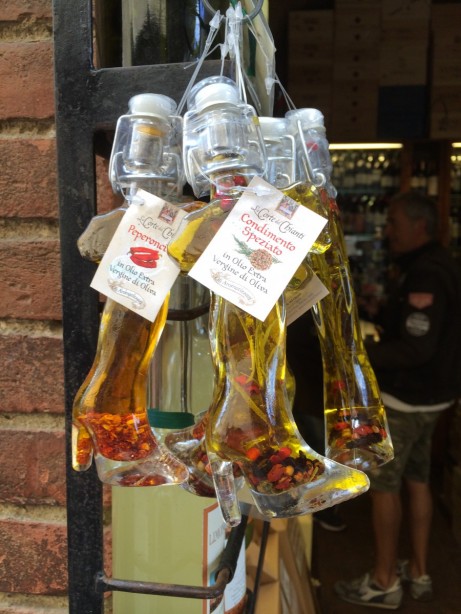 Olive Oil in a Boot
Tuscany is known for all things  porcine– so you can also purchase pork products like prosciutto, salami, and head cheese.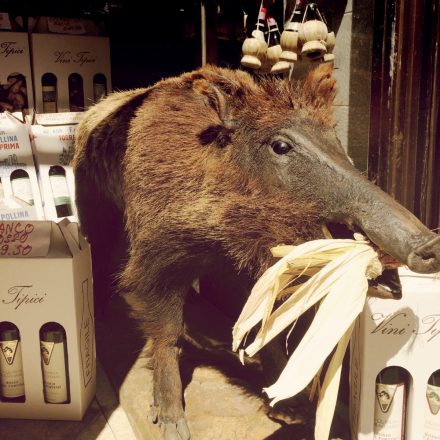 There was quite  bit of boar taxidermy in San Gmignano
Located 59 kilometers from Florence, San Gimignano is an easy drive if you have access to a car. It is also easily reached by bus. You can find directions on the San Gimignano's informational website. Many tour companies offer tours of this scenic and charming town.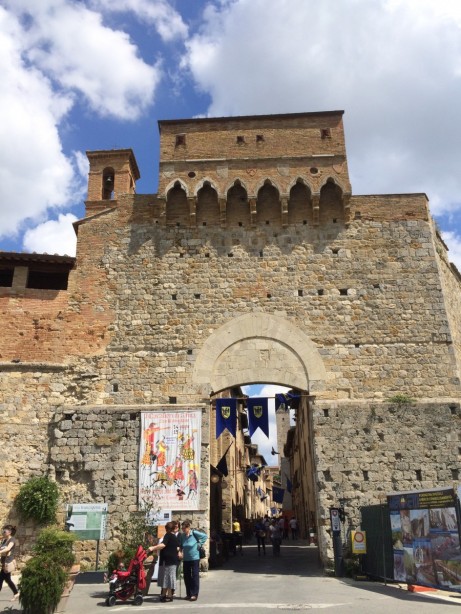 The gates to San Gimignano's historic center