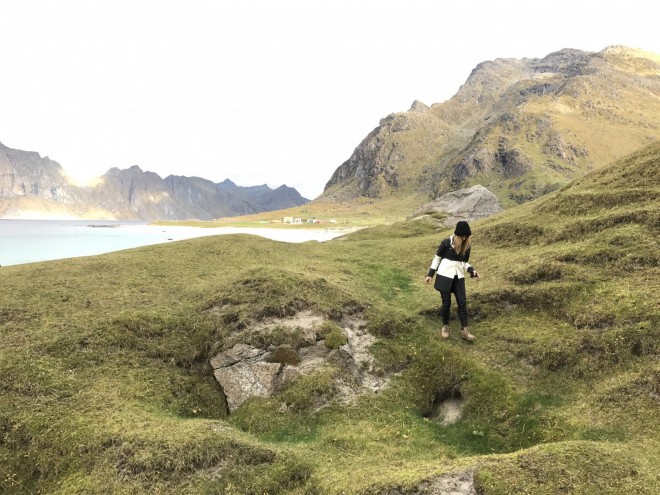 Gorgeous scenery at Utakleiv Beach
Of all of beaches I saw in Norway's Lofoten Islands, Utakleiv had the most diversity. It's a photographer's dream with it's creamy white sand, green grass, jewel toned tidal pools and rocky coastline.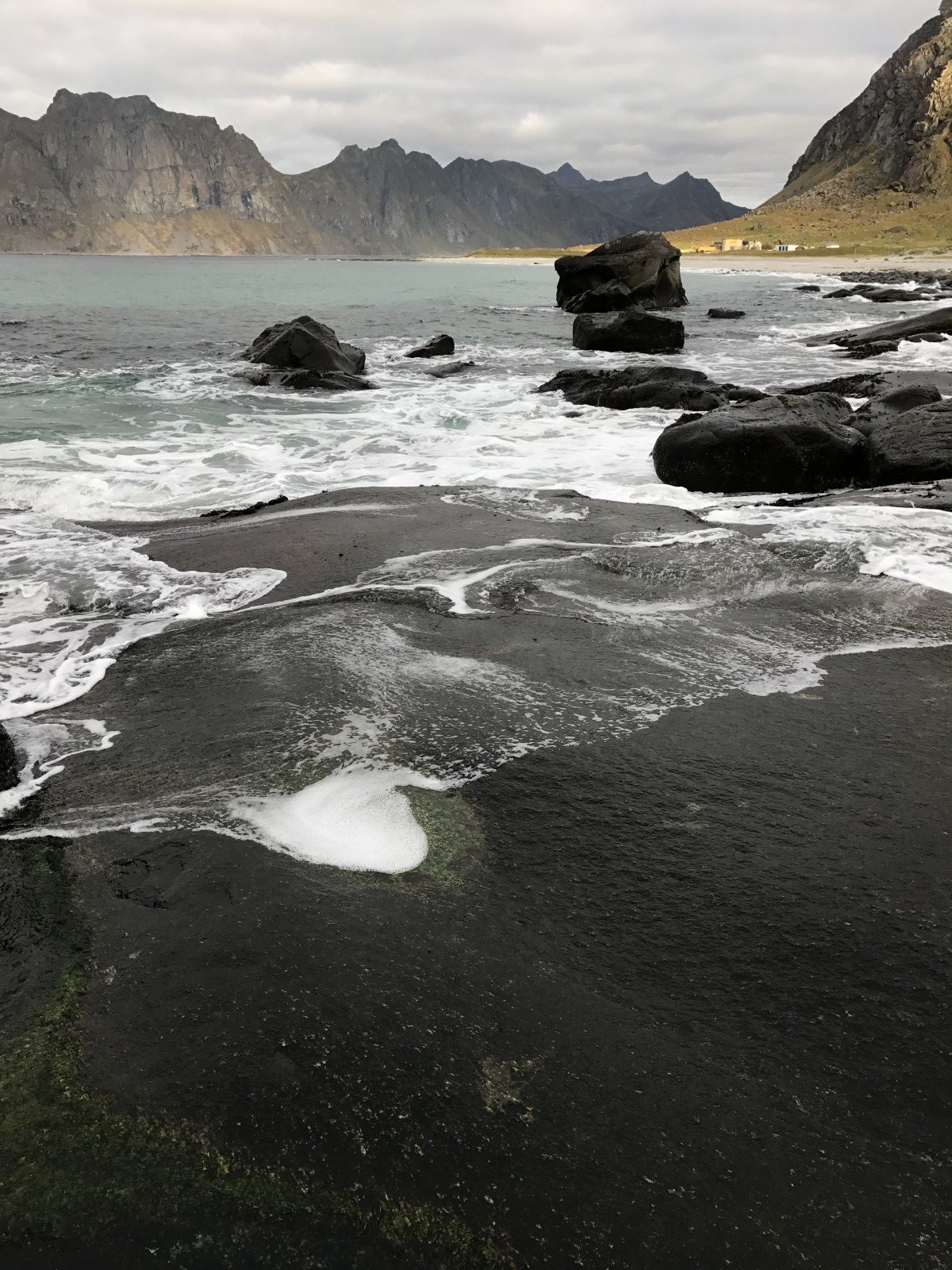 Tidal pools and emerald seas in Norway
Utakleiv Beach is also easy to reach by car and doesn't require a hike, making it one of the most photographed spots in the Lofoten Islands.
Portrait of Ana at Utakleiv Beach 
While Ana and I explored Utakleiv Beach during the day, it's also a popular spot to watch (and photograph) the northern lights.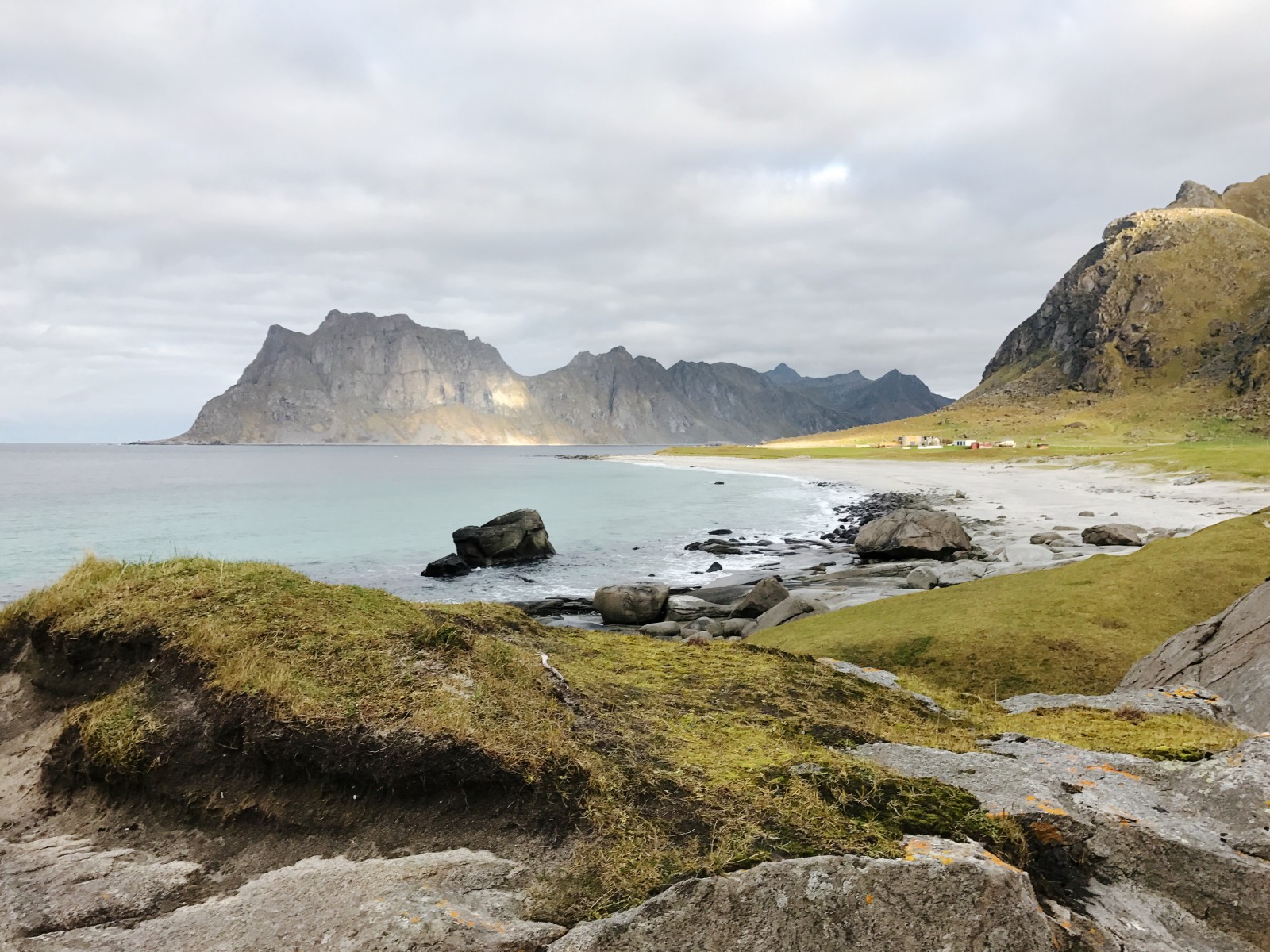 We had Utakleiv Beach all to ourselves
While we heard that the beach was popular during the summer months, one of the benefits of traveling during shoulder season is that we had the place entirely to ourselves.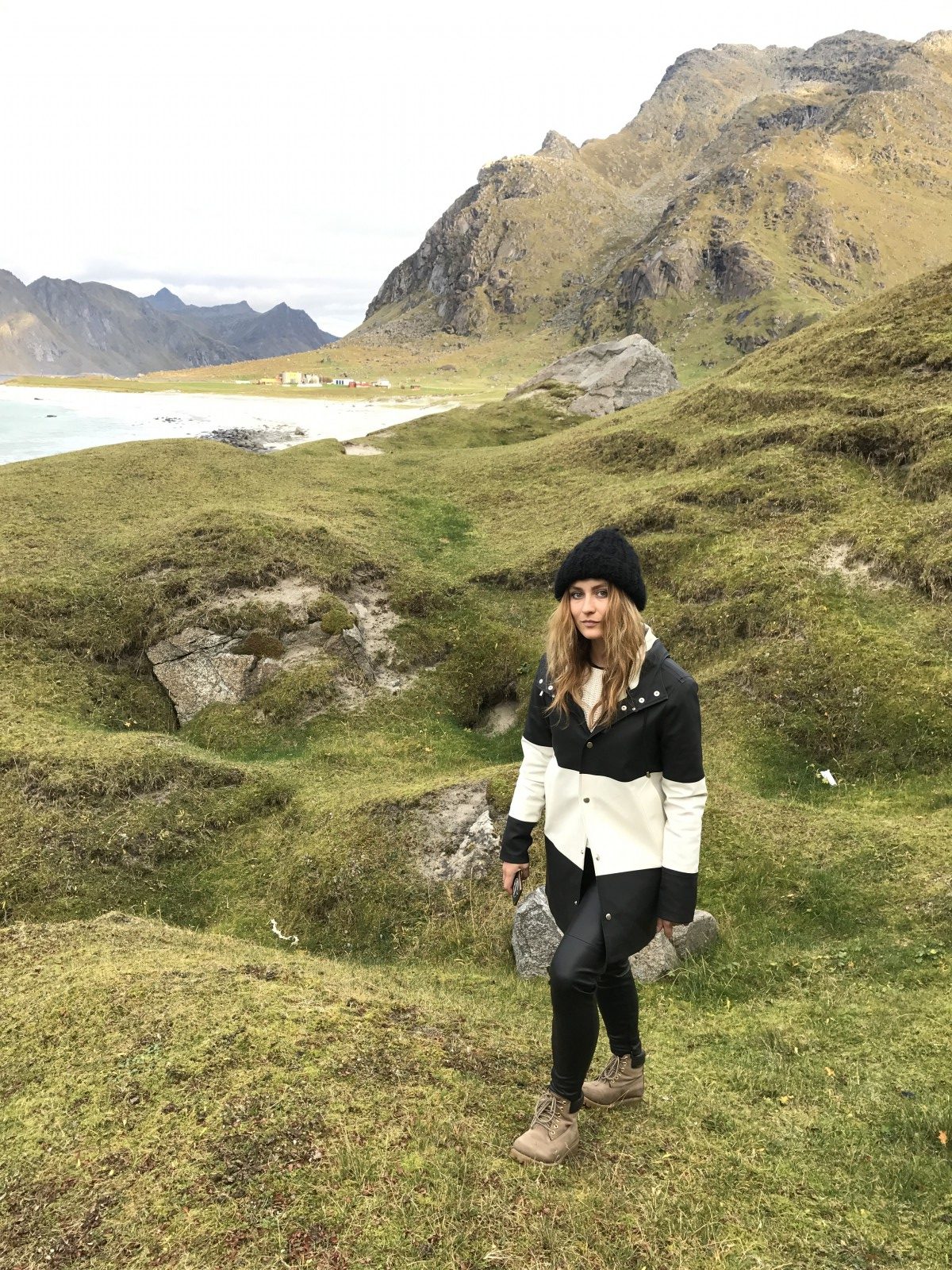 Ana on a grassy knoll at Utakleiv beach 
The clouds were moody, adding to the dramatic and craggy scenery.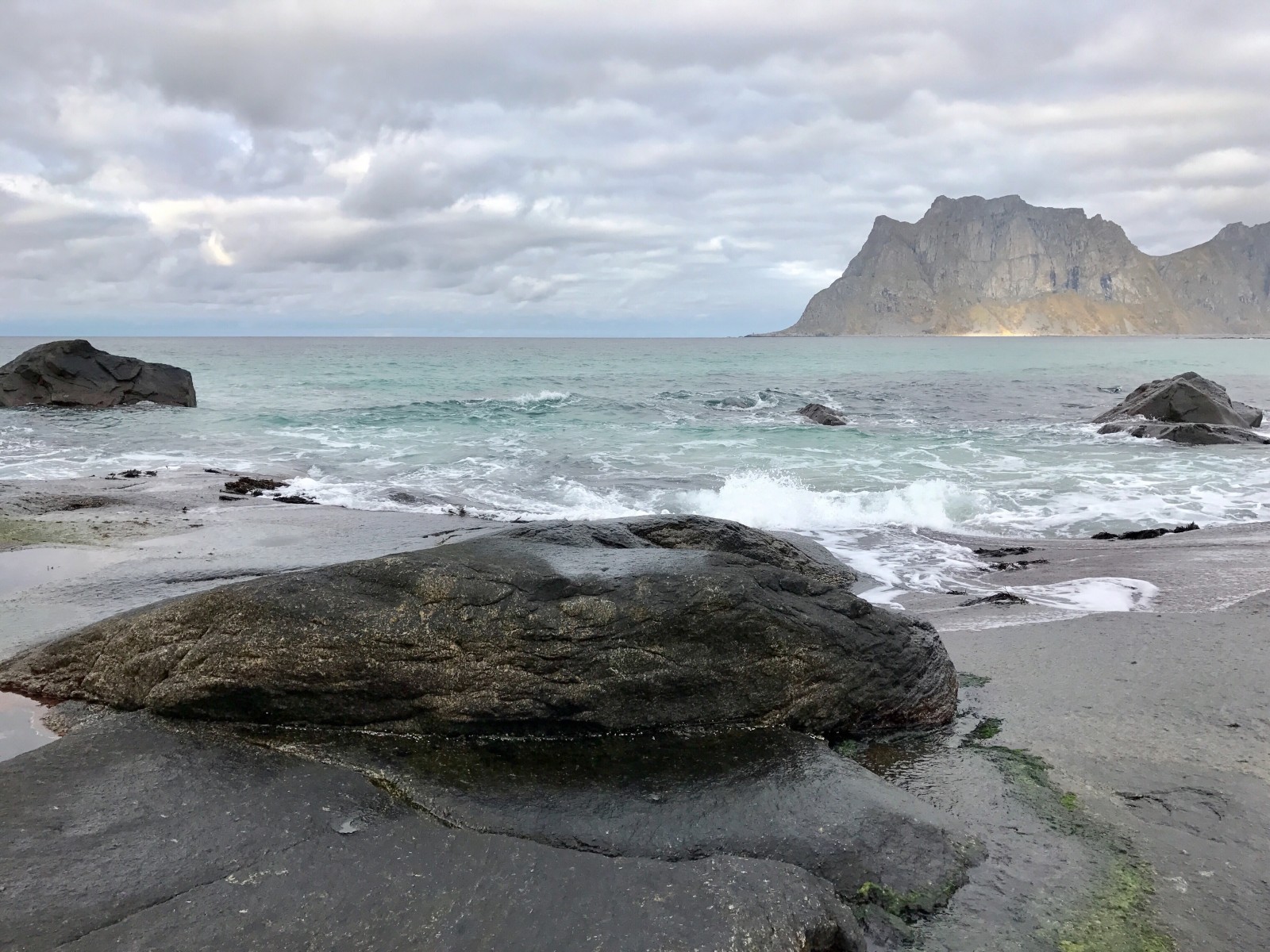 Clouds, water, rocks, and sand 
The light was soft and flattering during our visit so I used the opportunity to shoot a few portraits of Ana using the depth mode (aka portrait mode) feature on my iPhone 7 plus. I love the results.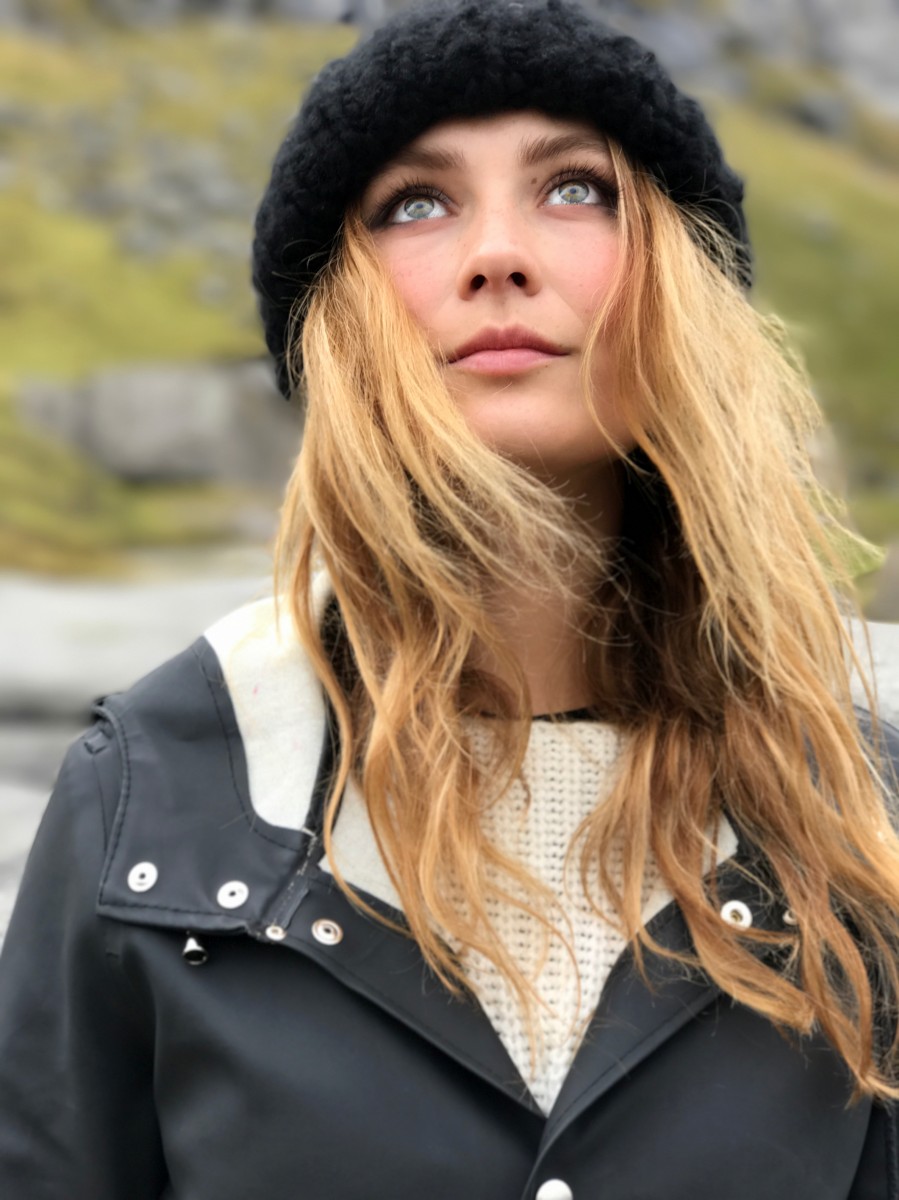 Ana at Utakleiv beach (portrait mode)
The beach is also a favorite spot for photographers in winter when the rocks along the coastline are covered in snow.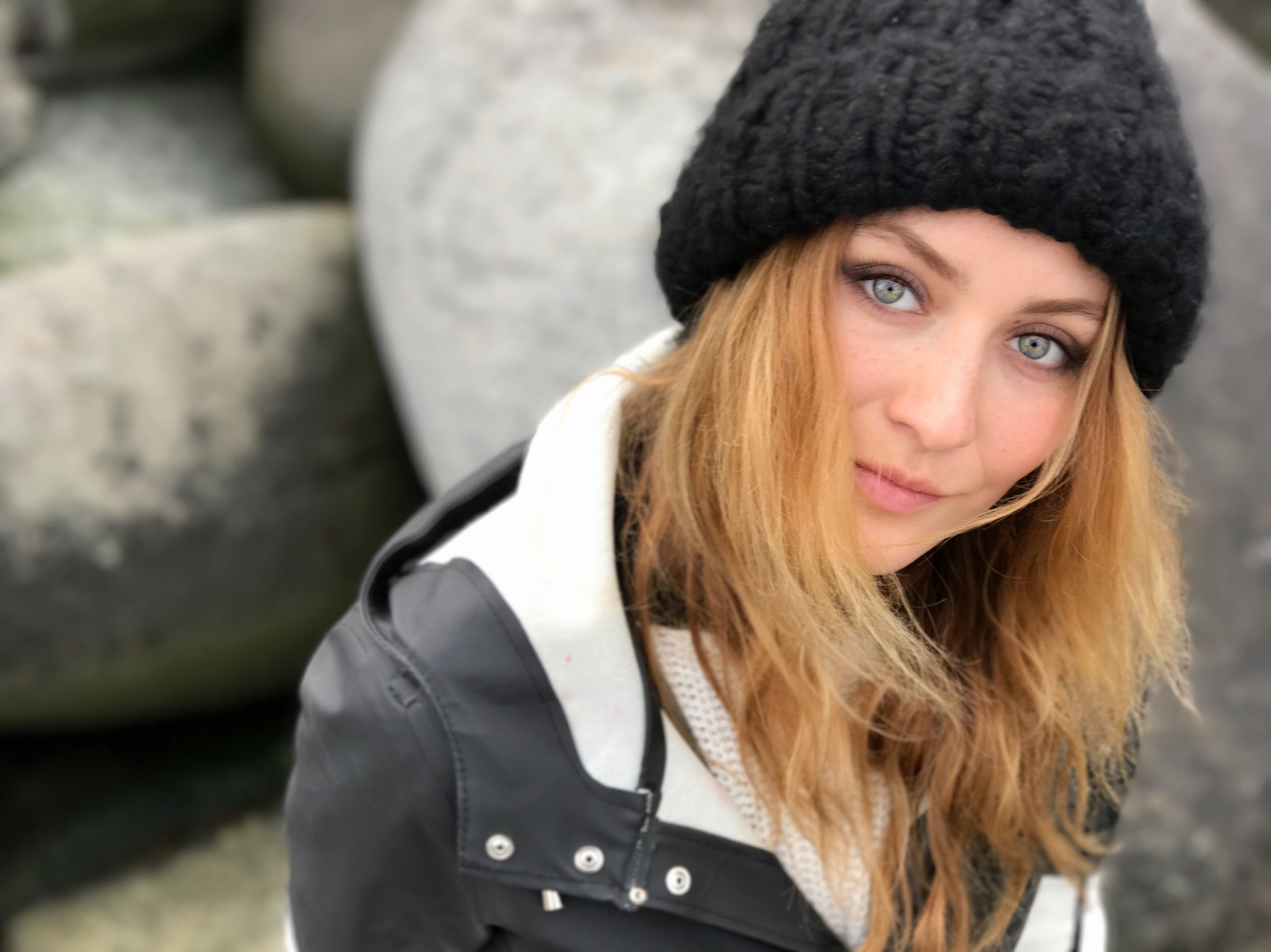 Portrait of Ana among the rocks (iPhone 7 plus)
There were a few picnic tables on Utakleiv, and it's a popular spot for camping when the weather is suitable.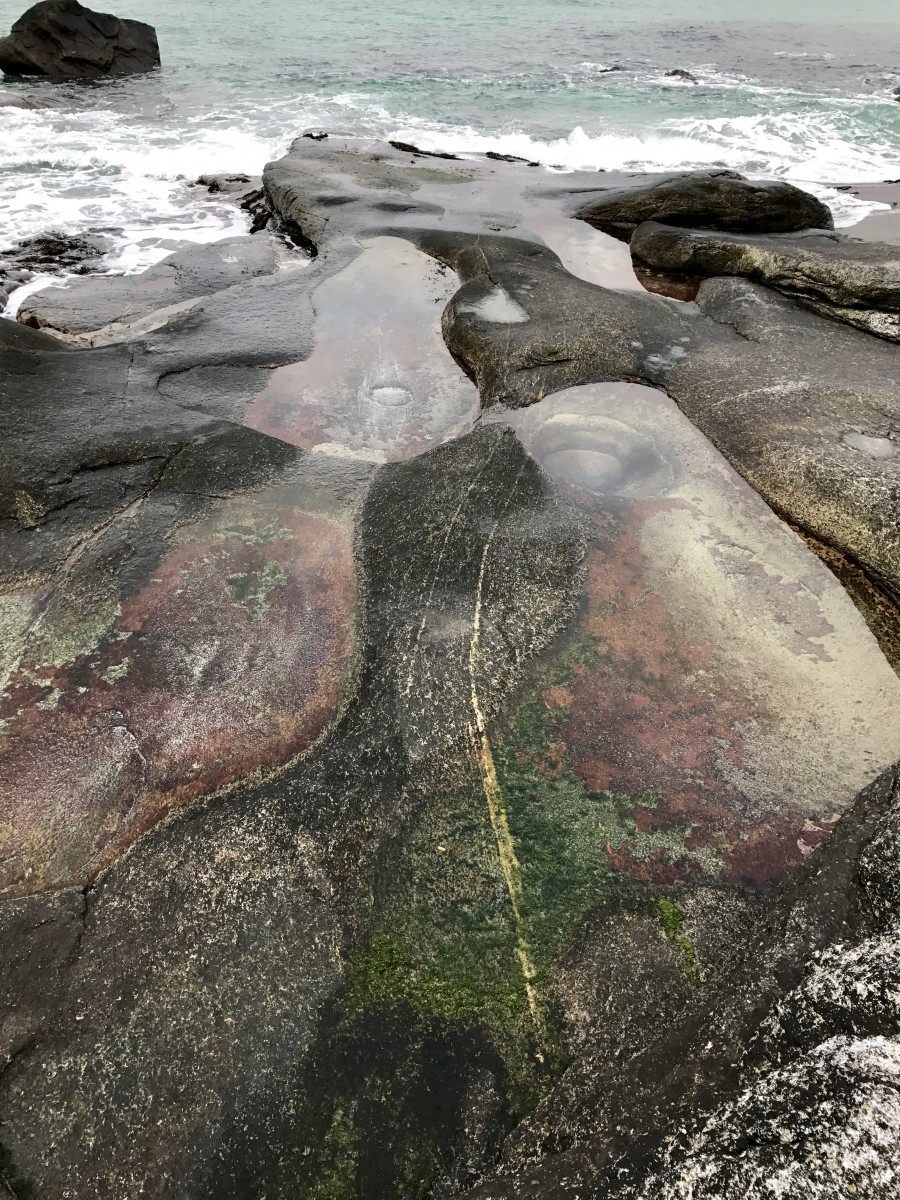 Jewel toned tidal pool at Utakleiv Beach 
Directions:
From Leknes, it is about 20 minutes out. Follow the E10 out of Leknes and turn right onto Vikveien. Then take the Fv826 to Uttakleivveien. At the intersection, take a left to stay on Uttakleivveien until you see a parking area on the right and the beach right next to it.