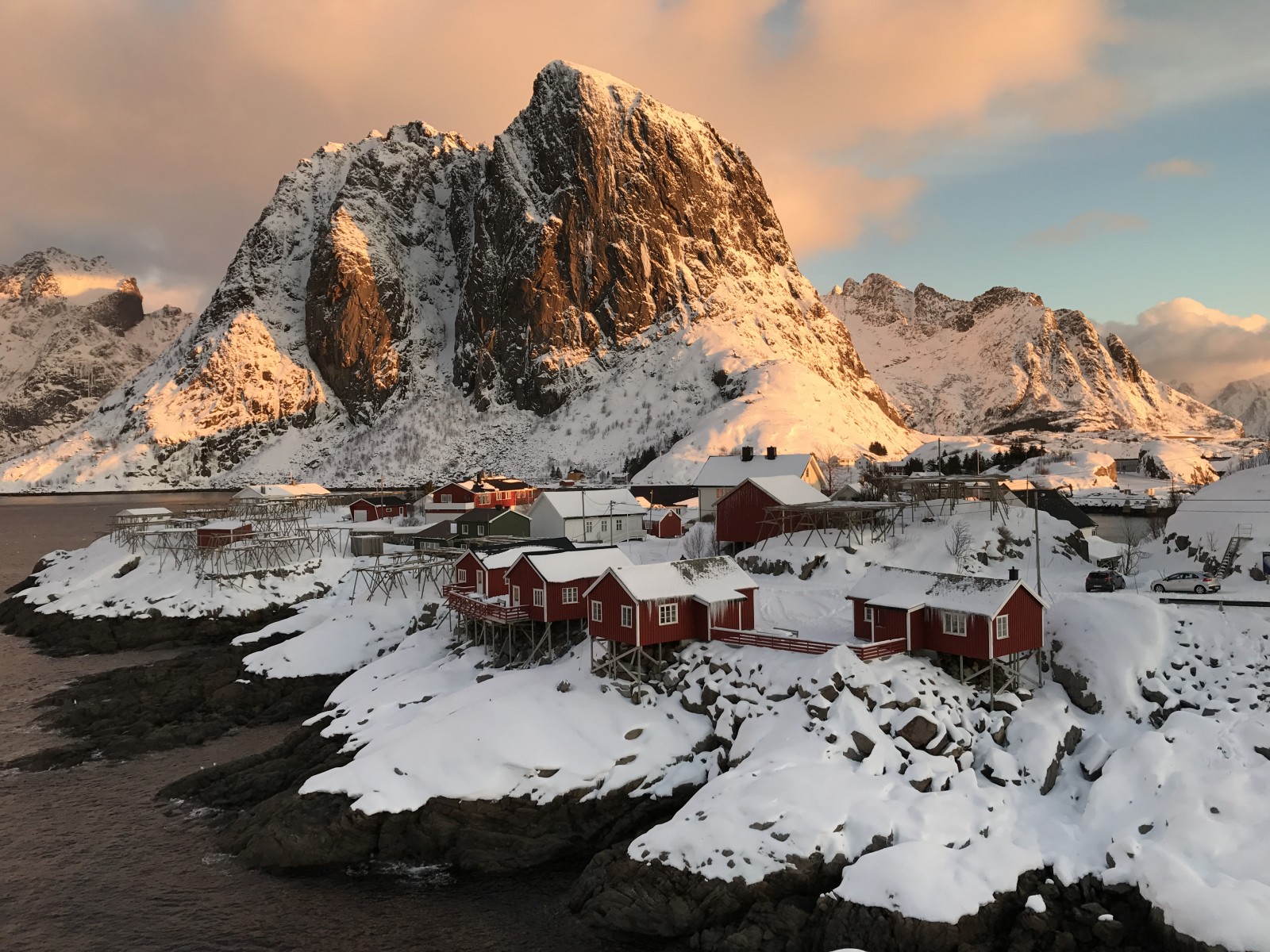 Morning light in Hamnoy
If you are curious about visiting Norway's Lofoten Islands, it's most likely because you've seen images of Reine, an extremely picturesque fishing village.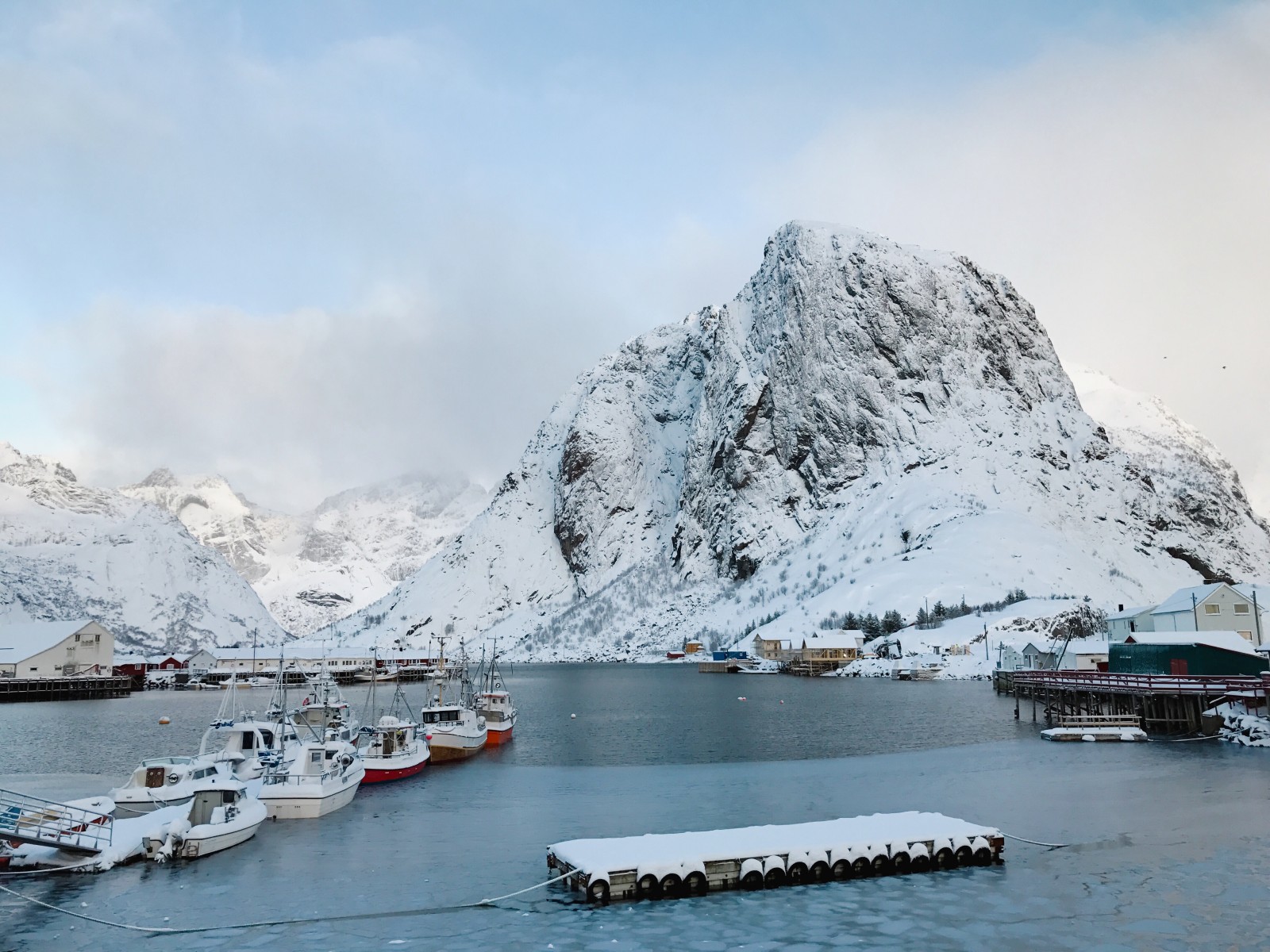 Frosty scenery (and marina) in Reine
Reine, and nearby Hamnoy, are probably the most photographed spots in the Lofoten Islands for good reason. The scenery is beautiful all year long. Gorgeous lagoons with bright water ooze Nordic charm during the summer months, against the backdrop of rugged and rocky Reinebringen.
Harbor Time Lapse in Reine video
In the winter, the same spots become a frozen fairyland with epic snowy scenery. The views are spectacular.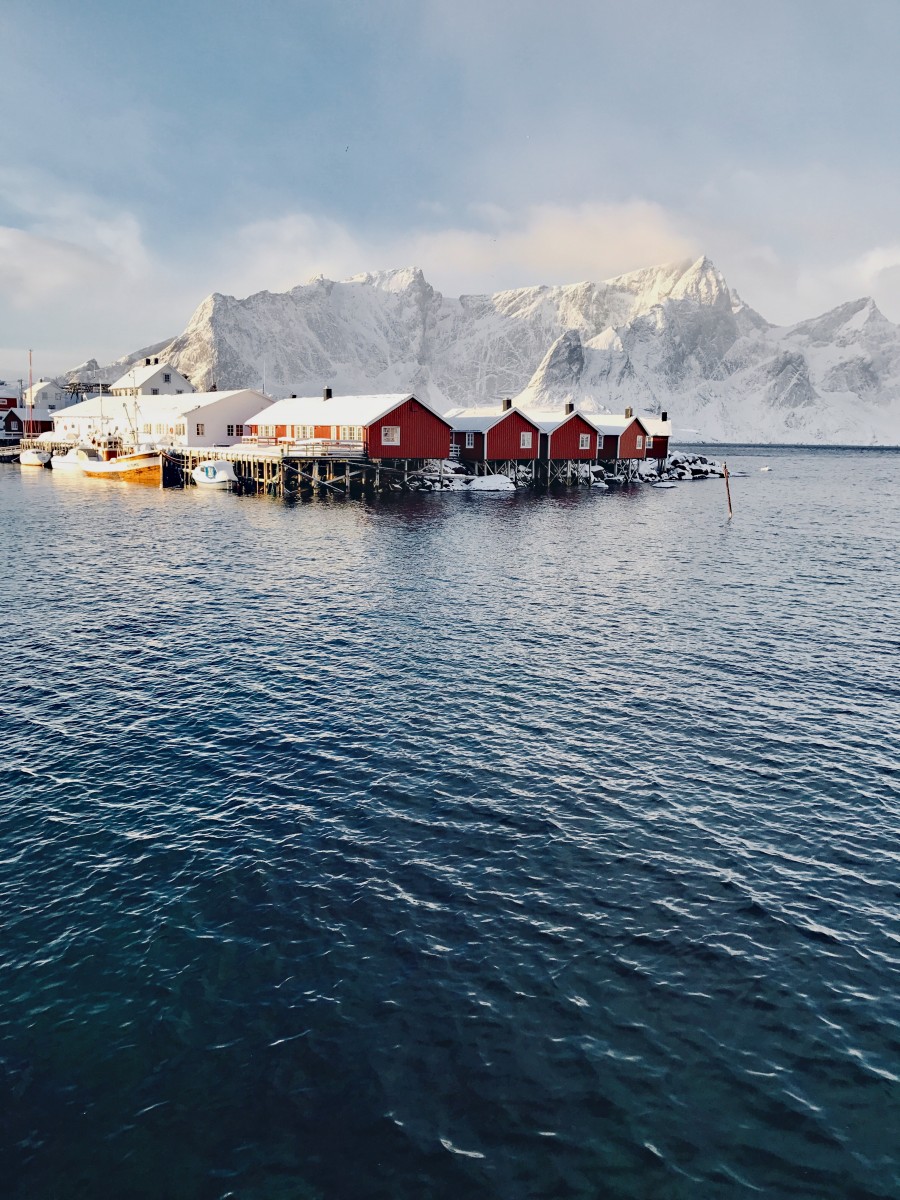 Colorful cottages on the lagoon in Reine
Fishing is still the main industry in Lofoten Islands and reason for the plentiful docks, boats, and colorful fishing cottages (called rorbuer) that about. The cottages are filled with seasonal fisherman and visitors during the summer, and packed with photographers hoping to catch a glimpse of the northern lights during the winter.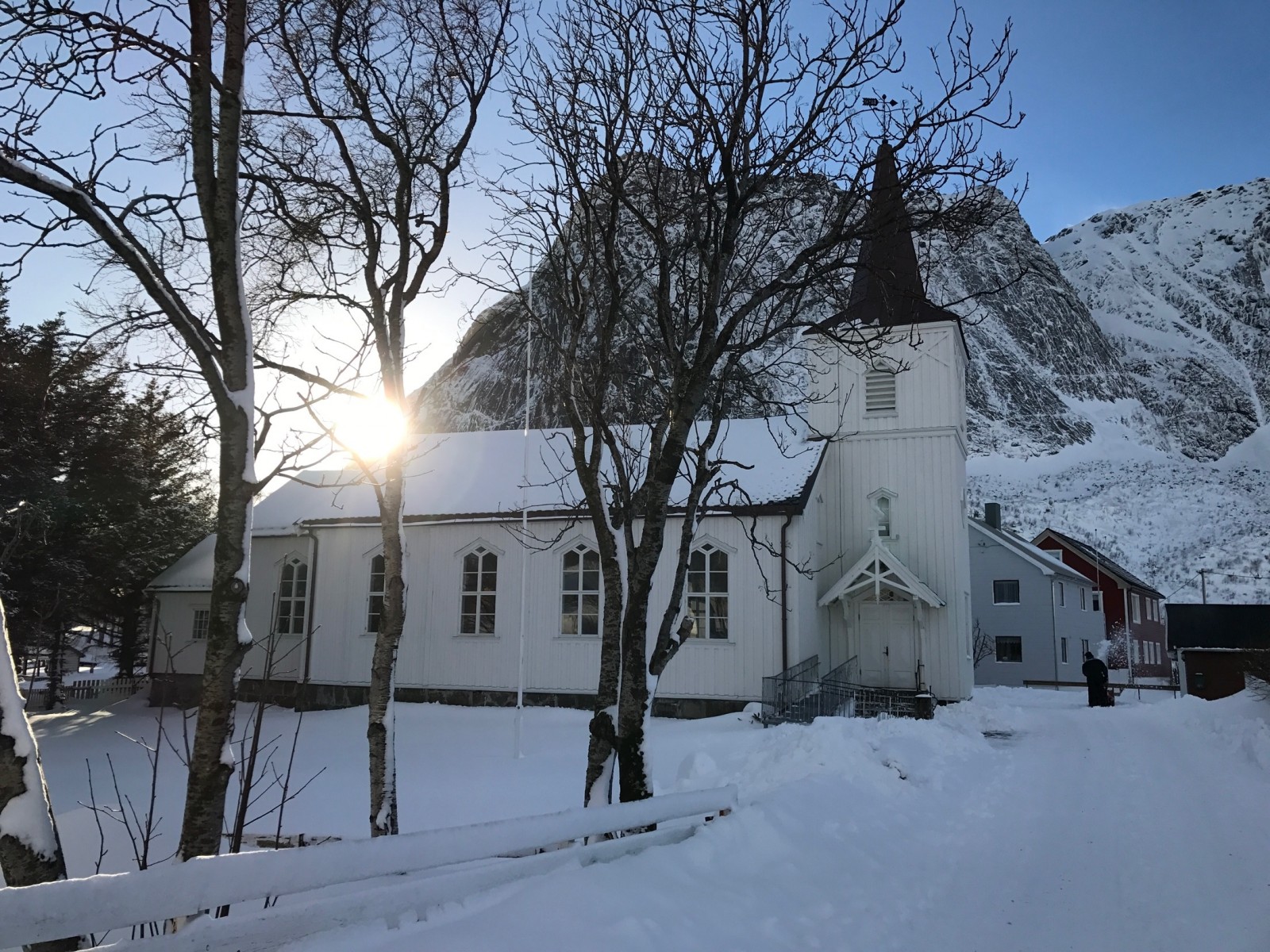 Pretty little church in Reine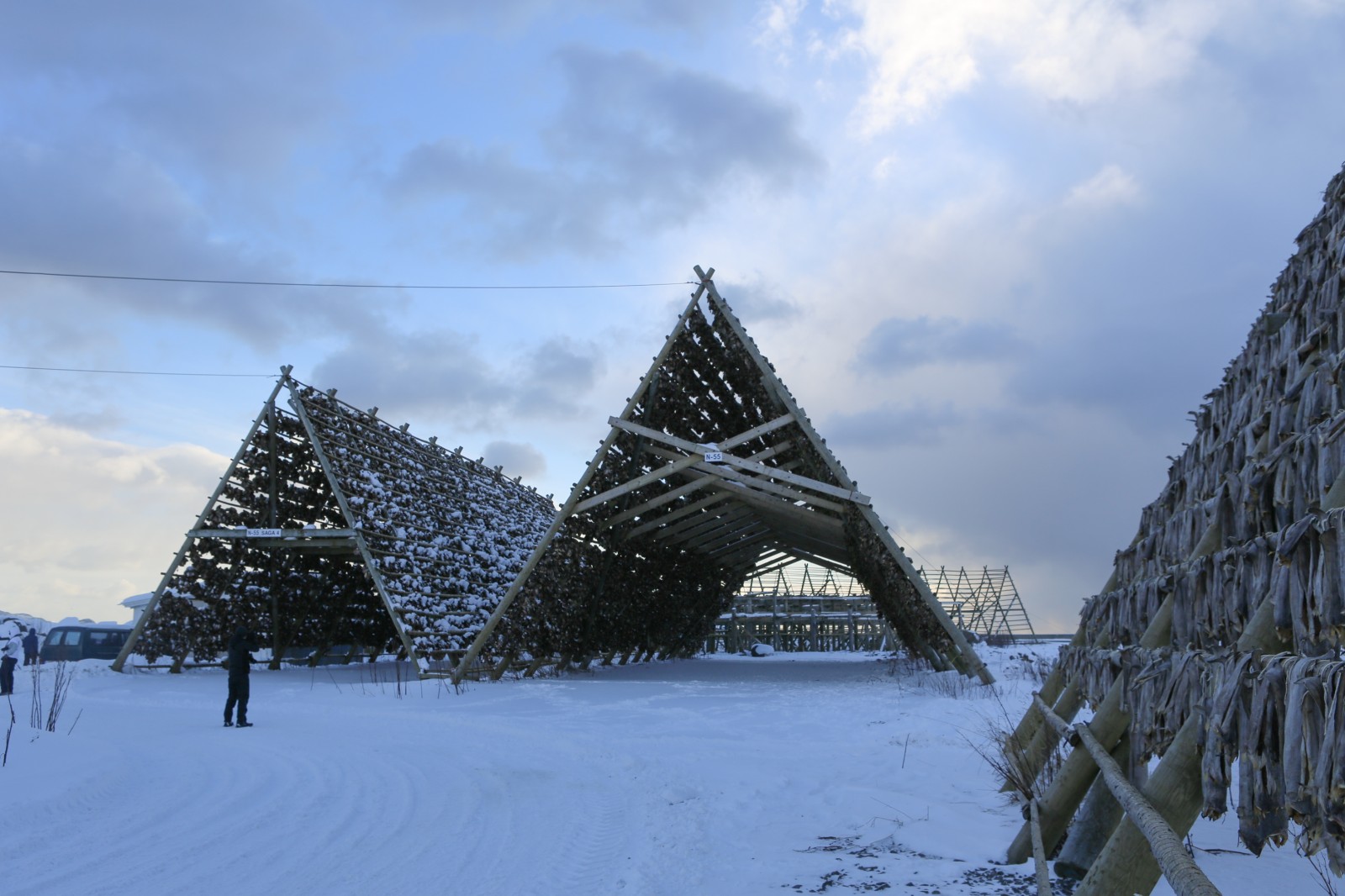 Cod drying racks about in the Lofoten Islands
Unsalted cod is dried in a traditional method on racks (called flakes) in villages all over the Lofoten Islands.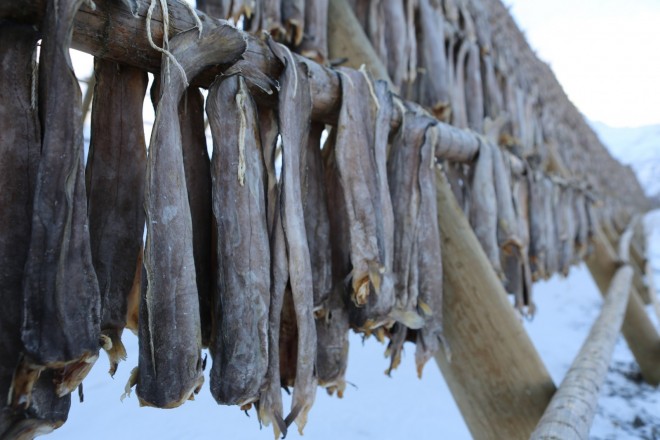 Stockfish drying in the Lofoten Islands
In addition to cod, other kinds of whitefish, including haddock, pollack, ling and cusk are also used as stockfish.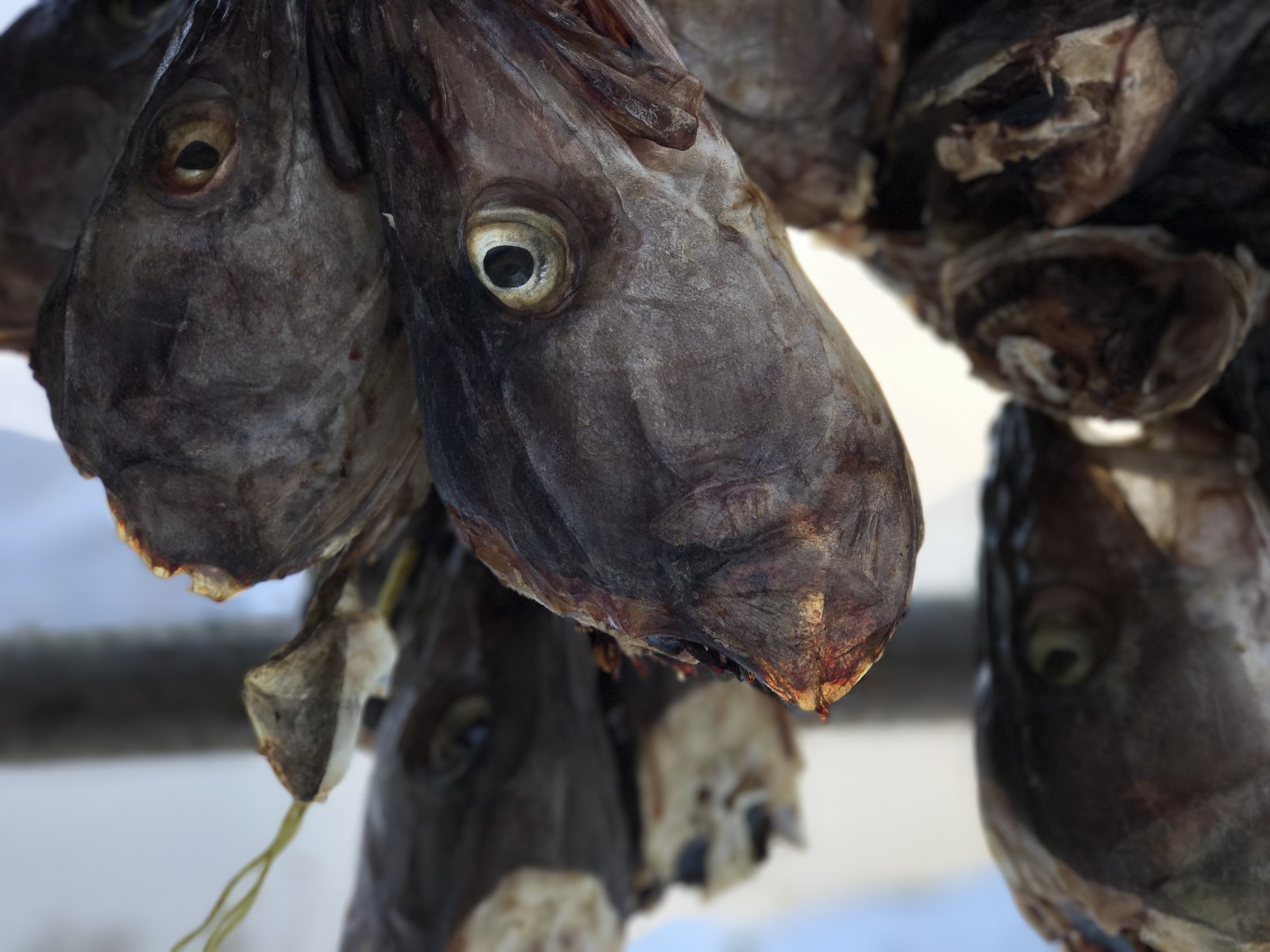 Fish heads, fish heads roly poly fish heads
Not even the fish heads go to waste. The arctic cod heads are dried and then sold to countries including Nigeria where they are ground up to be used in soups, stews, and in animal feed.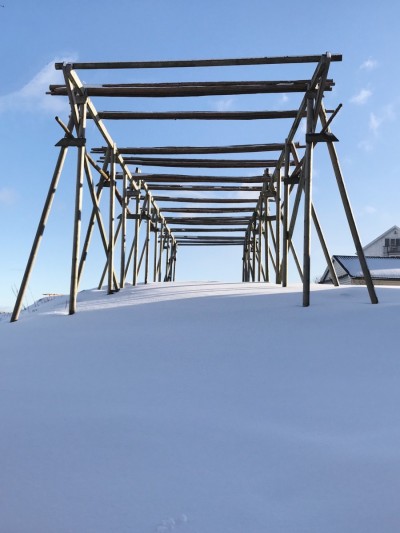 An empty fish drying rack in Reine
Once dried, the arctic cod filets are exported to the world, and are extremely popular in Italy.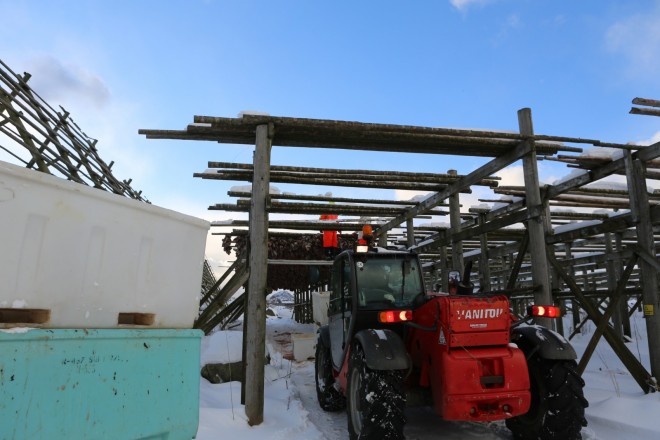 Men hanging cod to dry on racks in the Lofoten Islands
Norwegian salmon is also popular and can be bought at almost every market on the islands.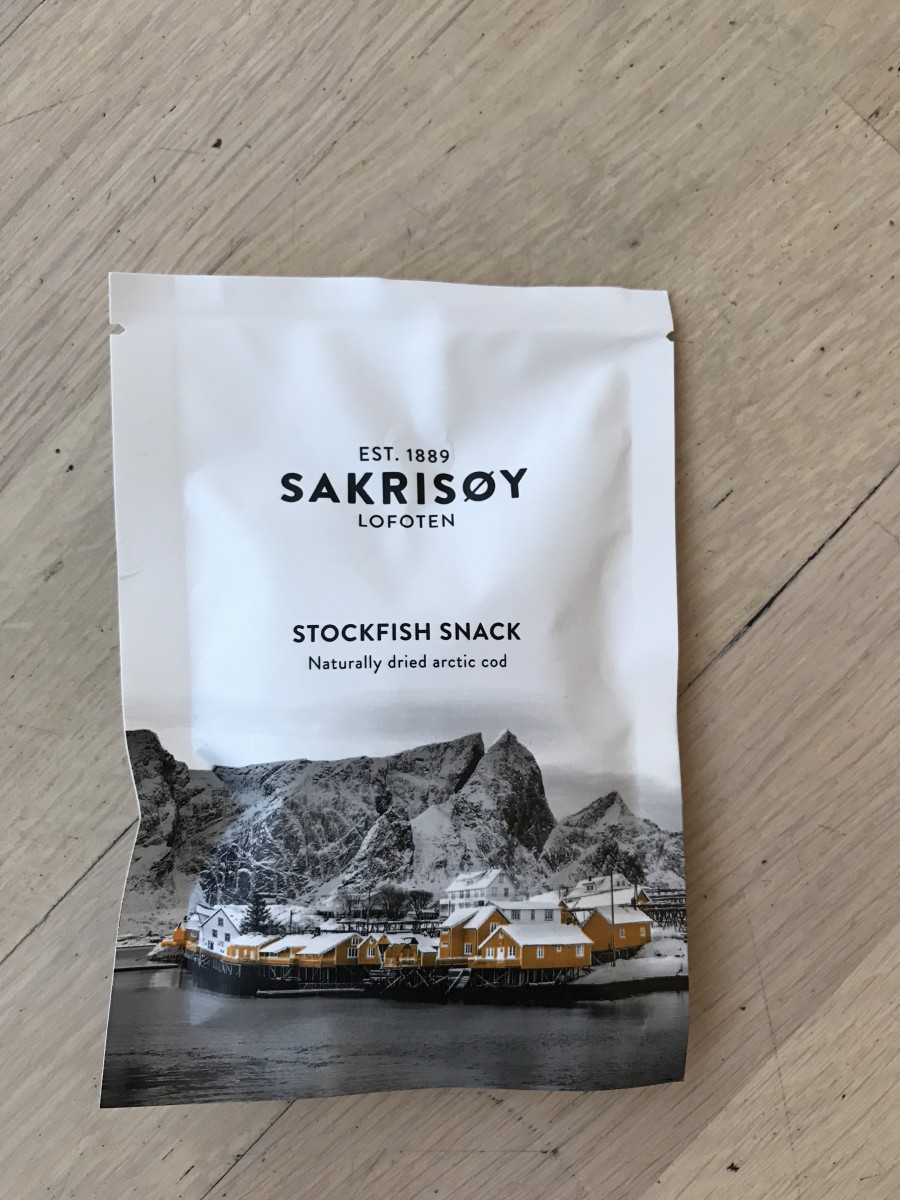 Stockfish snacks in a hotel minibar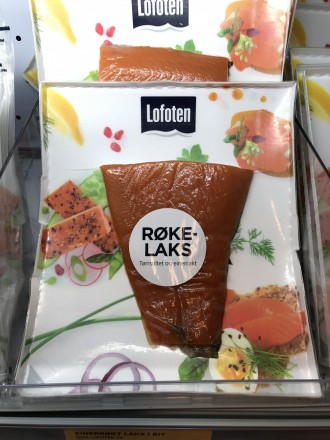 Salmon, anyone?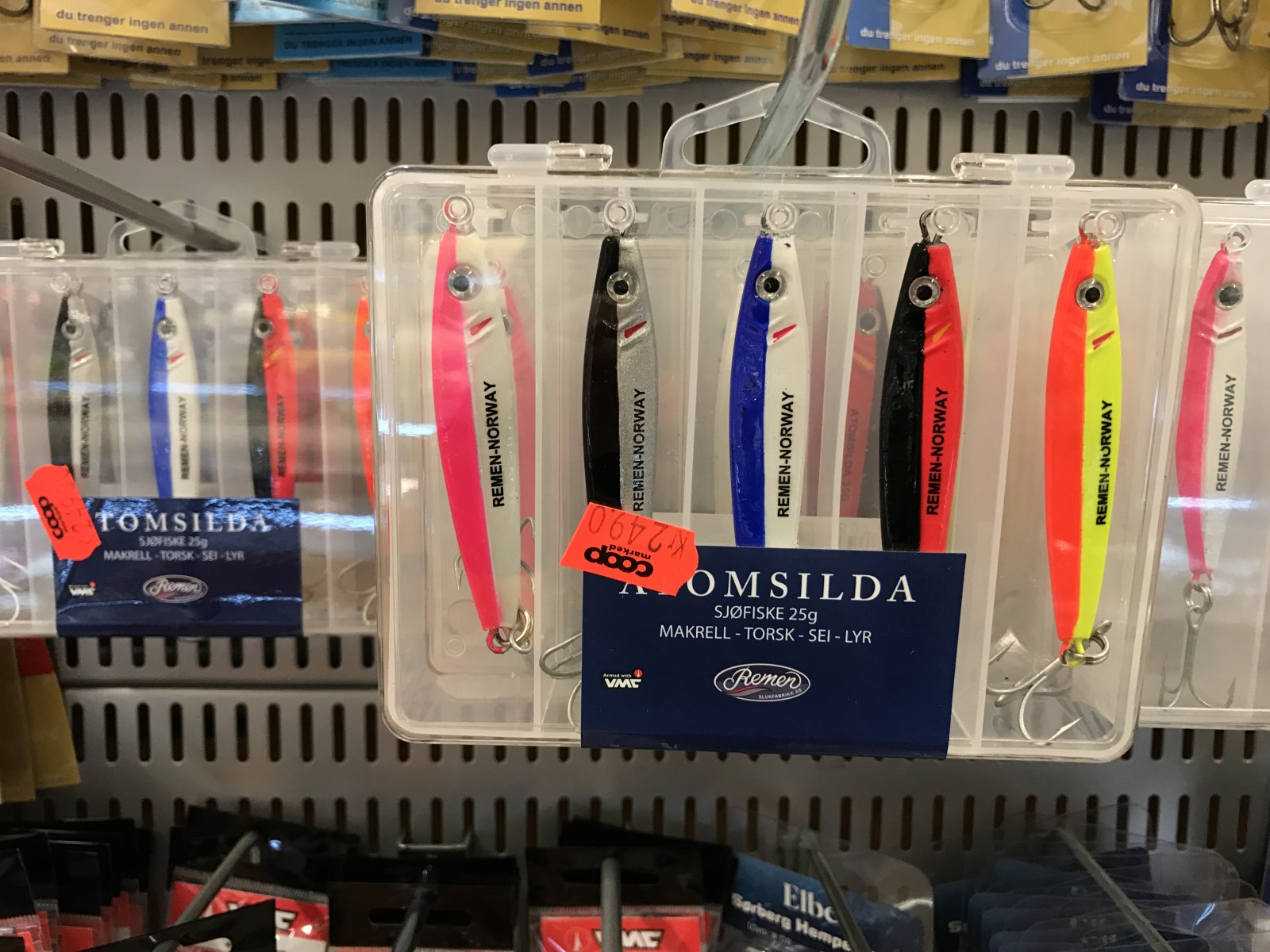 Fishing lures for sale at a market in Reine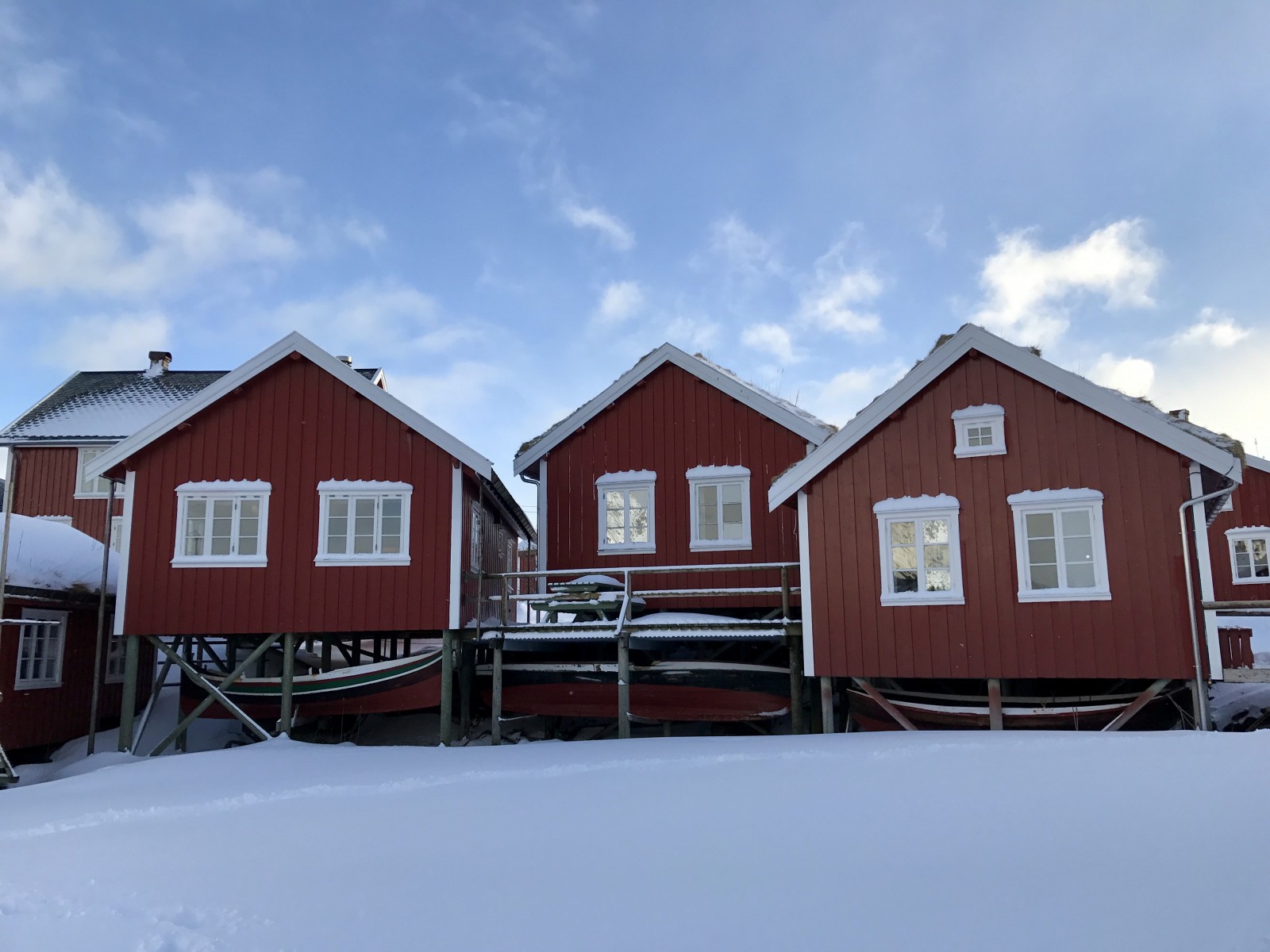 Pretty red fishing cabins in Reine
There is even a Lofoten Stockfish Museum in the islands where you can learn about the stockfish industry's history in the islands.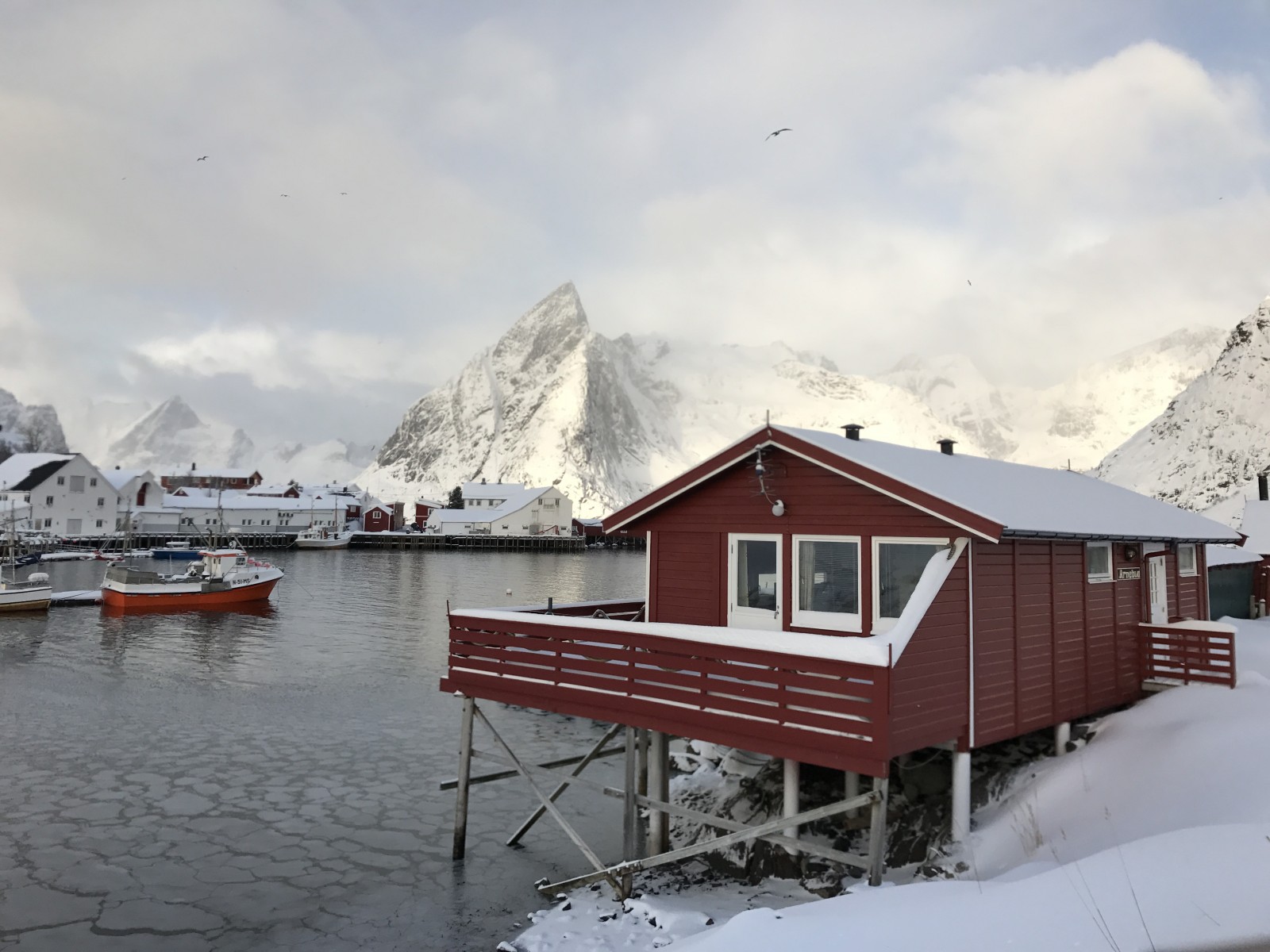 Moody gorgeous Reine
Reine looked very different in the winter than when I visited back in October. Check out these images I photographed from similar angles just four months apart.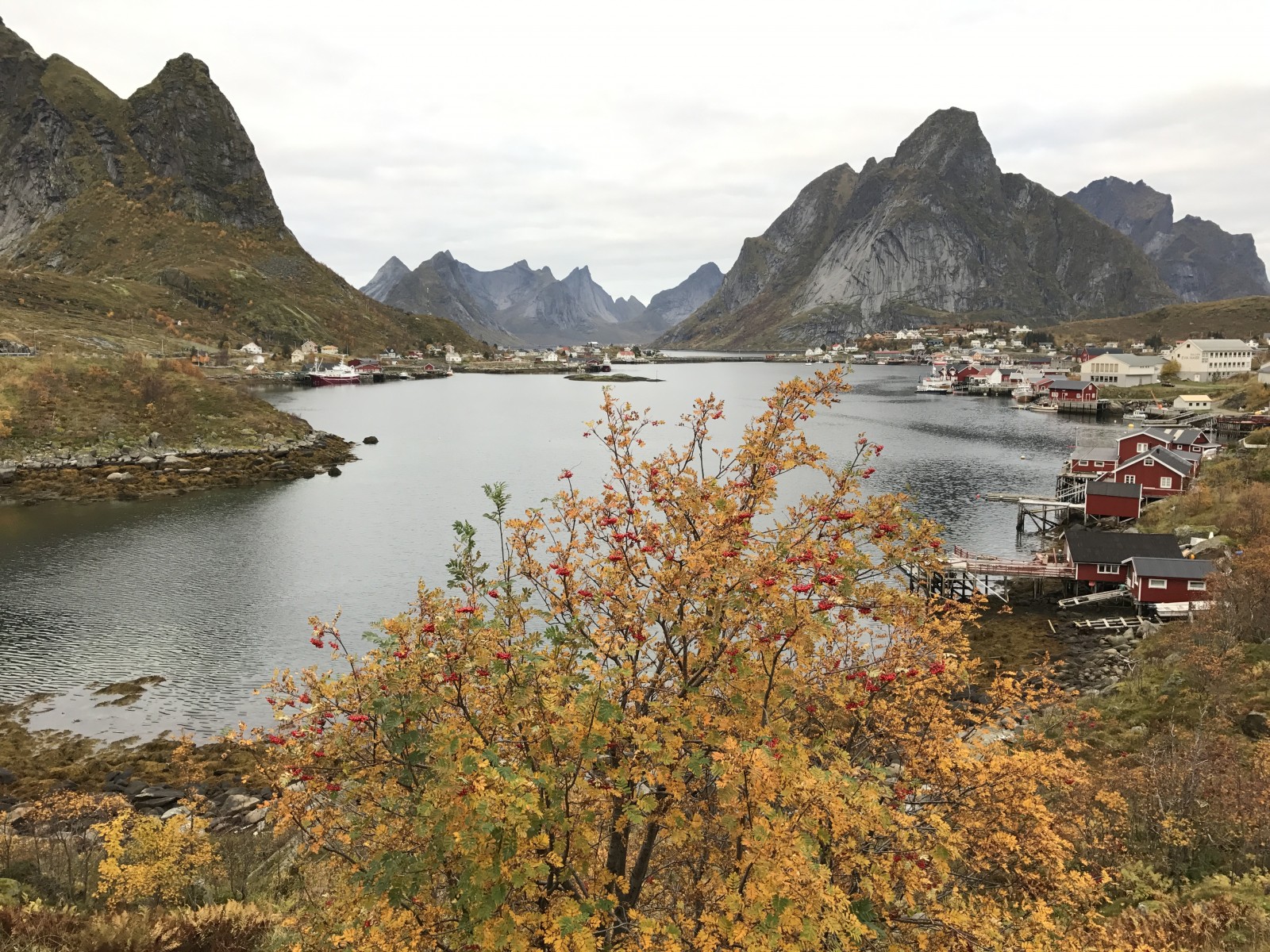 Reine in October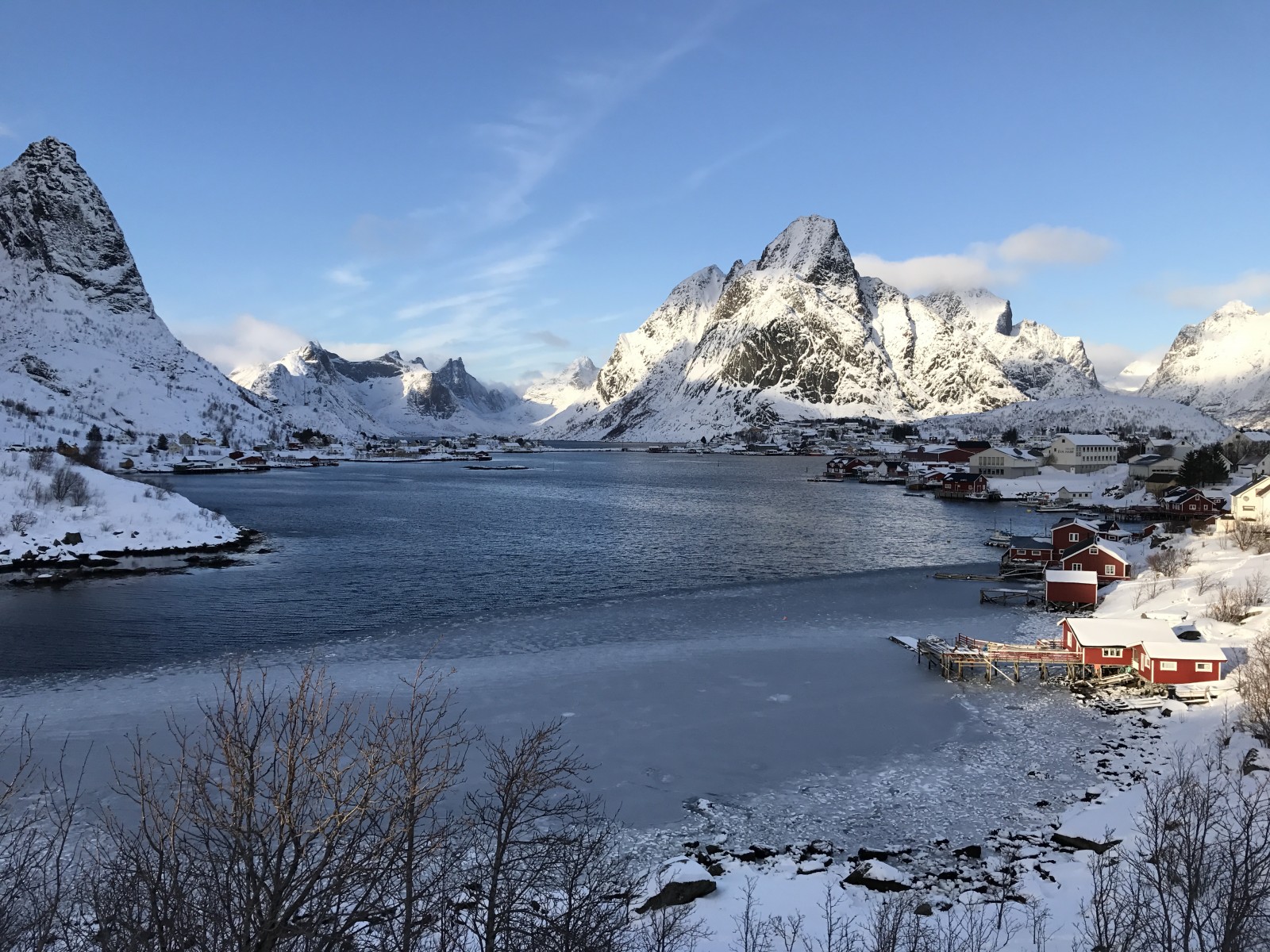 Similar view of Reine in February
Both fall and winter have their benefit and charms. I'm glad I had a chance to visit in two different seasons.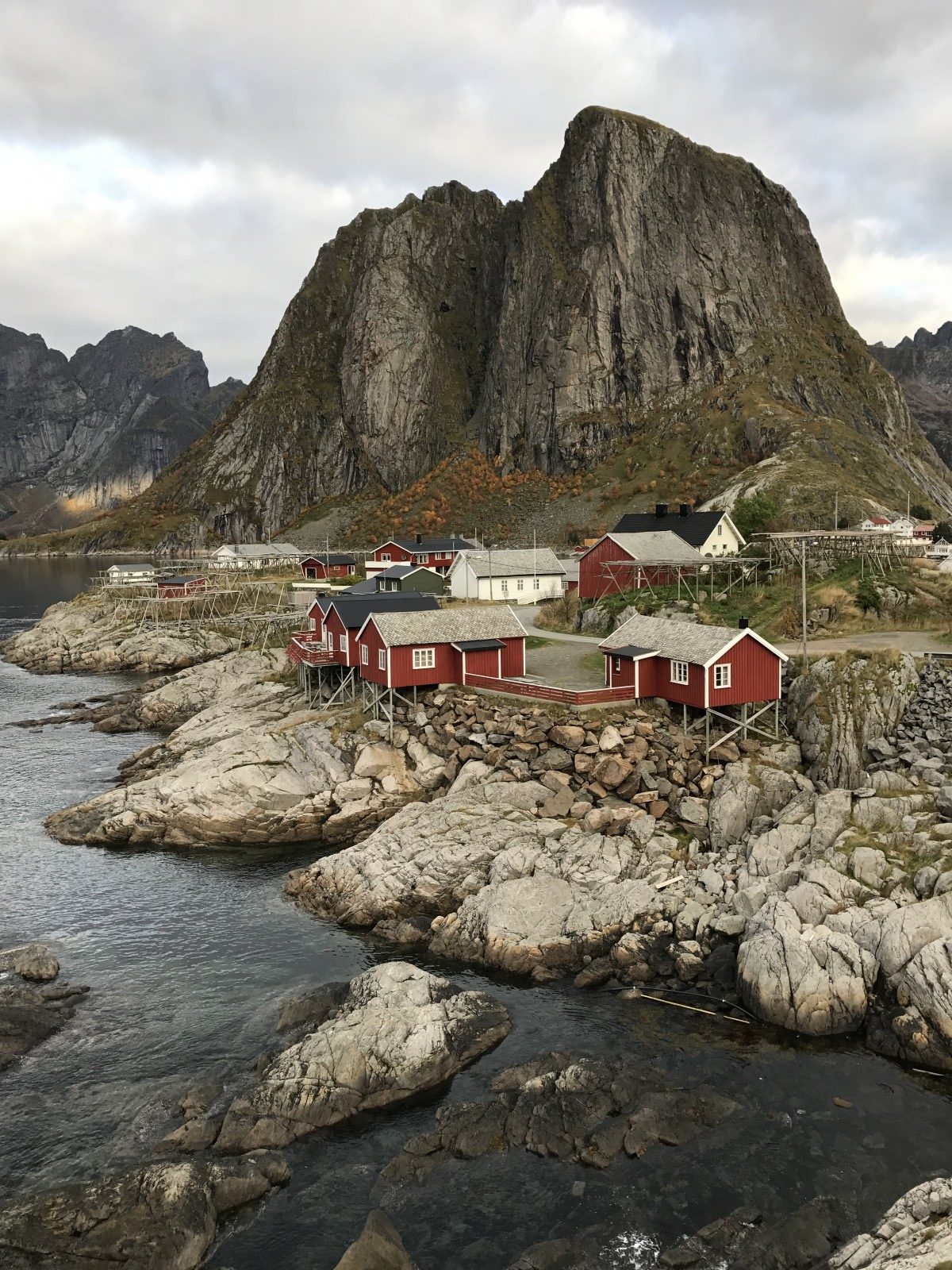 Looking over Eliassen Rorbuer in October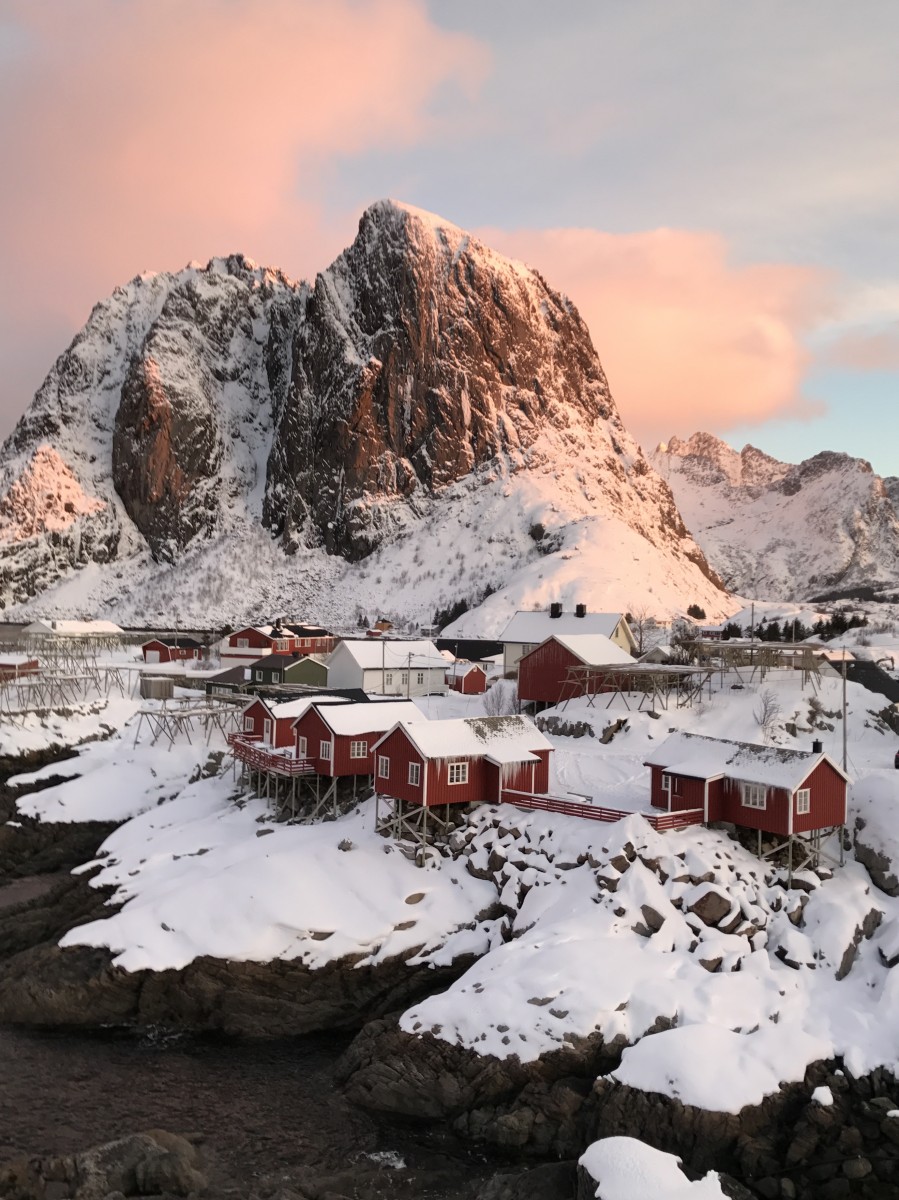 Looking over Eliassen Rorbuer in February
If you are planning to visit the Lofoten Islands, you might want to consider staying at Eliassen Rorbuer and exploring the Lofoten Stockfish Musuem to learn more about the history of the fishing industry in the area.
Address: Hamnøy, 8390Reine
Phone: +47 45814845
rorbuer@online.no
Address: Å i Lofoten, 8392 Sørvågen, Norway