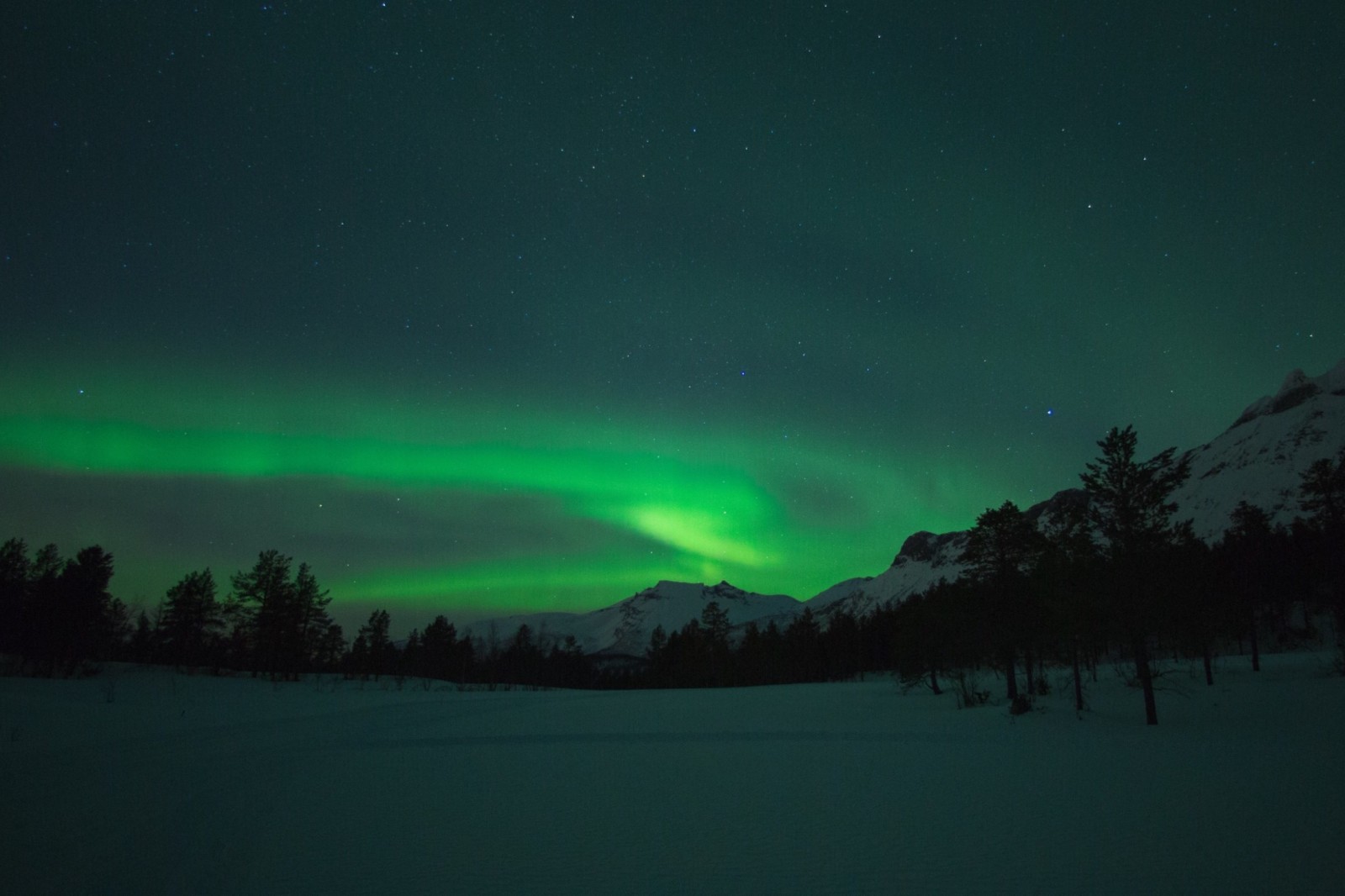 Gorgeous aurora borealis in Norway's Lofoten Islands
Part of the reason I chose to take an Winter Aurora Photography Workshop in the Lofoten Islands with Stian Klo was the possibility of seeing the northern lights, and challenge of photographing them.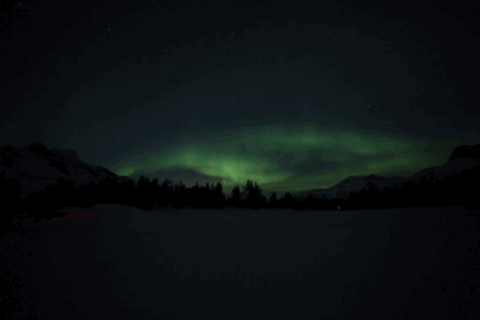 The northern lights move quickly in the arctic sky GIF
Aurora hunting is always exciting. Photographing the northern lights in arctic winter conditions pushed me way outside of my comfort zone.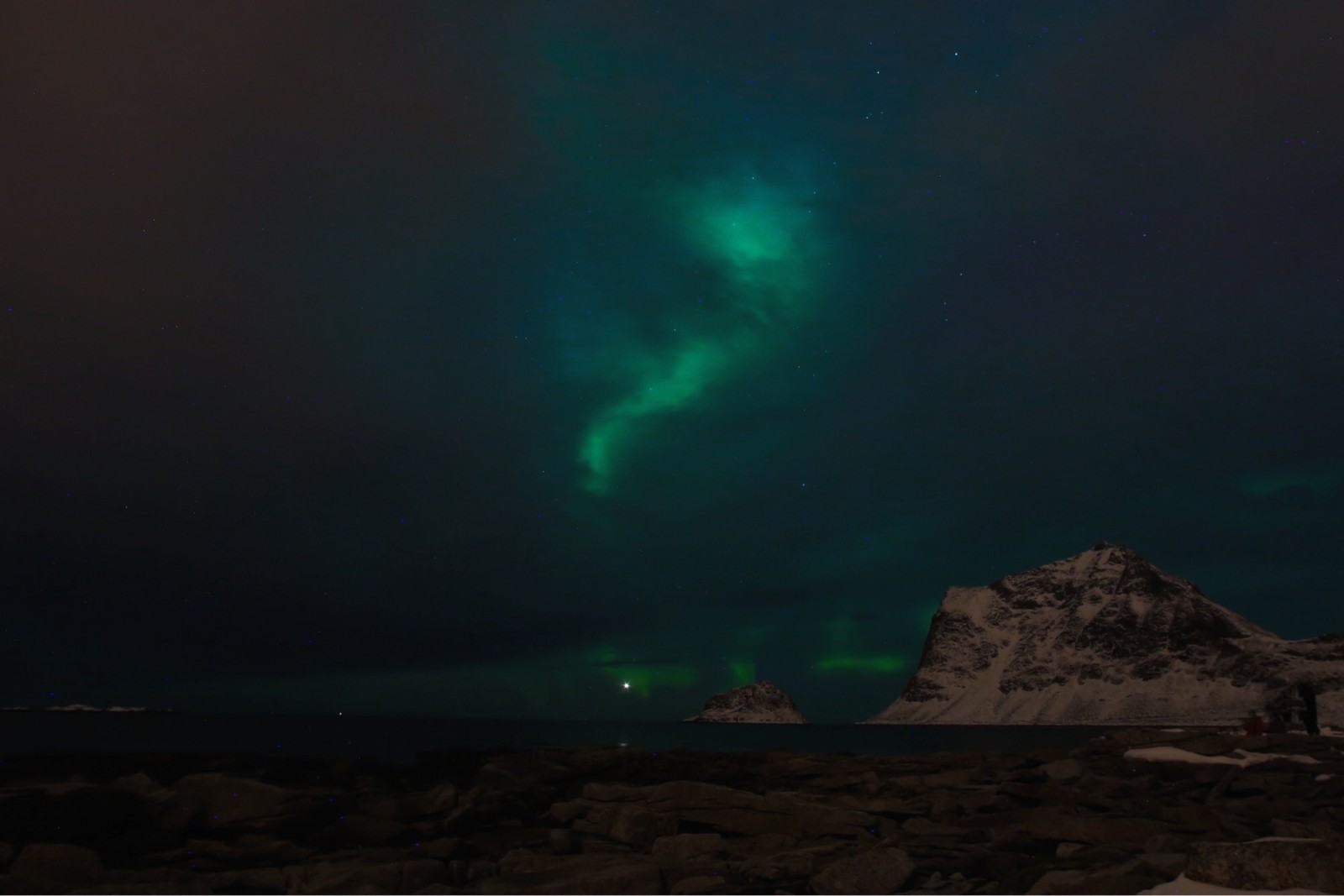 Northern lights + cloudy skies = meh 
Conditions need to align to get a good photo of the northern lights. The first night I tried photographing the aurora, cloudy skies made it rather difficult. But it was good practice for playing with settings on my Canon SLR and getting used to shooting in these conditions.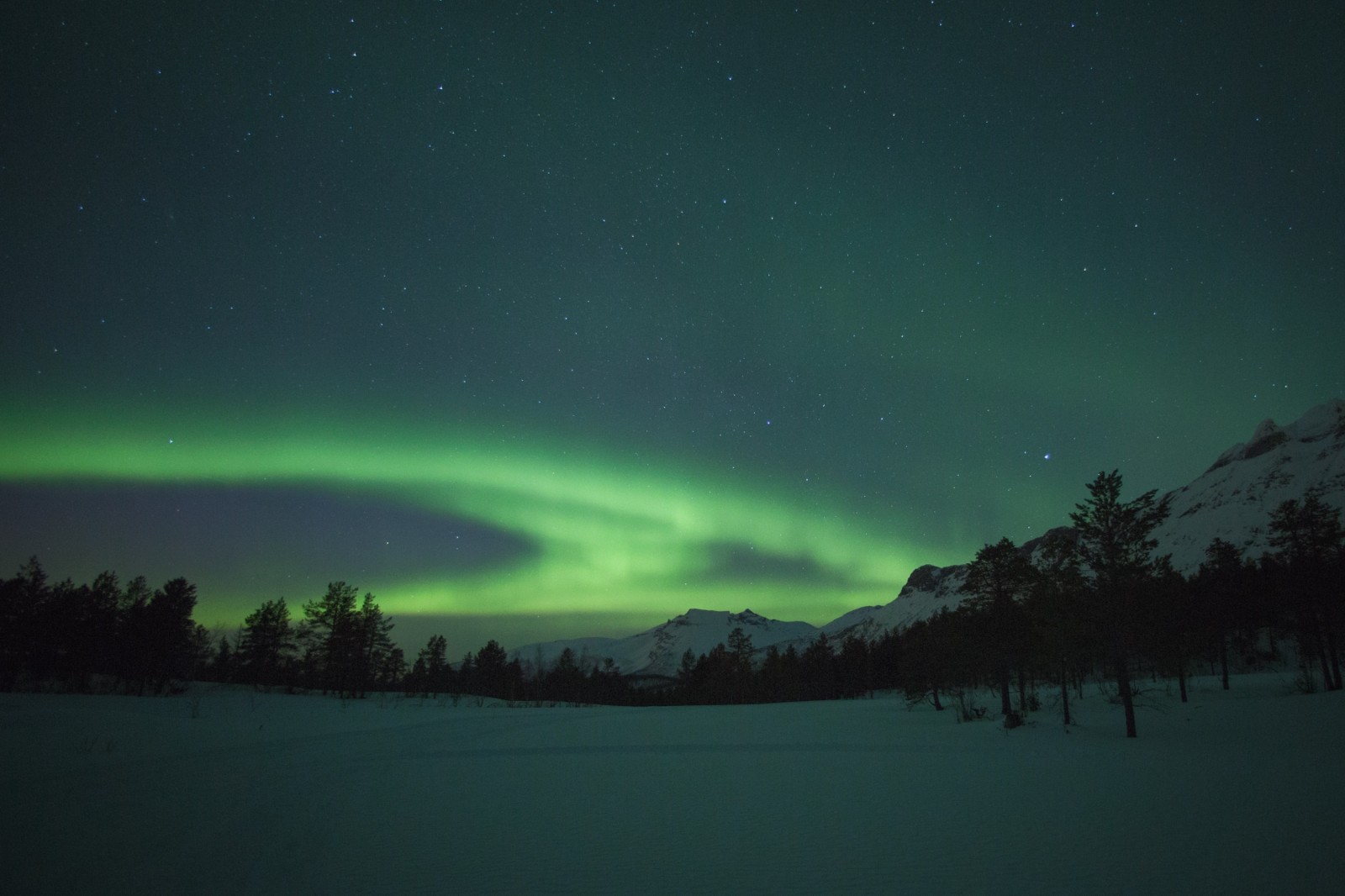 Arctic landscape + northern lights = win
The combination of cumbersome arctic gear, deep fresh snow, night shooting in cold temperatures was fairly stressful. I'm grateful I got a few images northern lights images I'm happy with.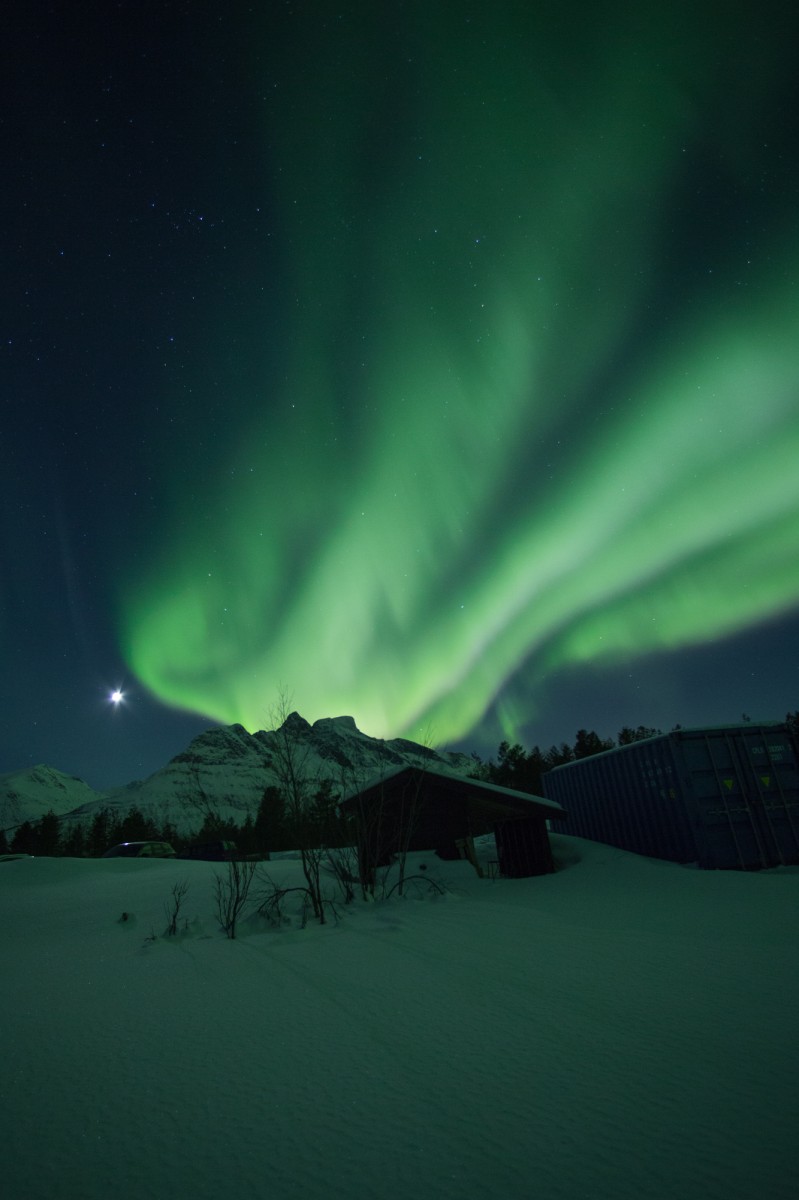 Northern lights on display in Norway
Once the aurora shows up, the cold just disappears and the adrenaline starts pumping. I forgot I was freezing. My tripod froze up and I did not care. I moved around a bit and took in the amazing light show. It wasn't until after I was done shooting and I began to thaw in the car when I realized just how cold it was.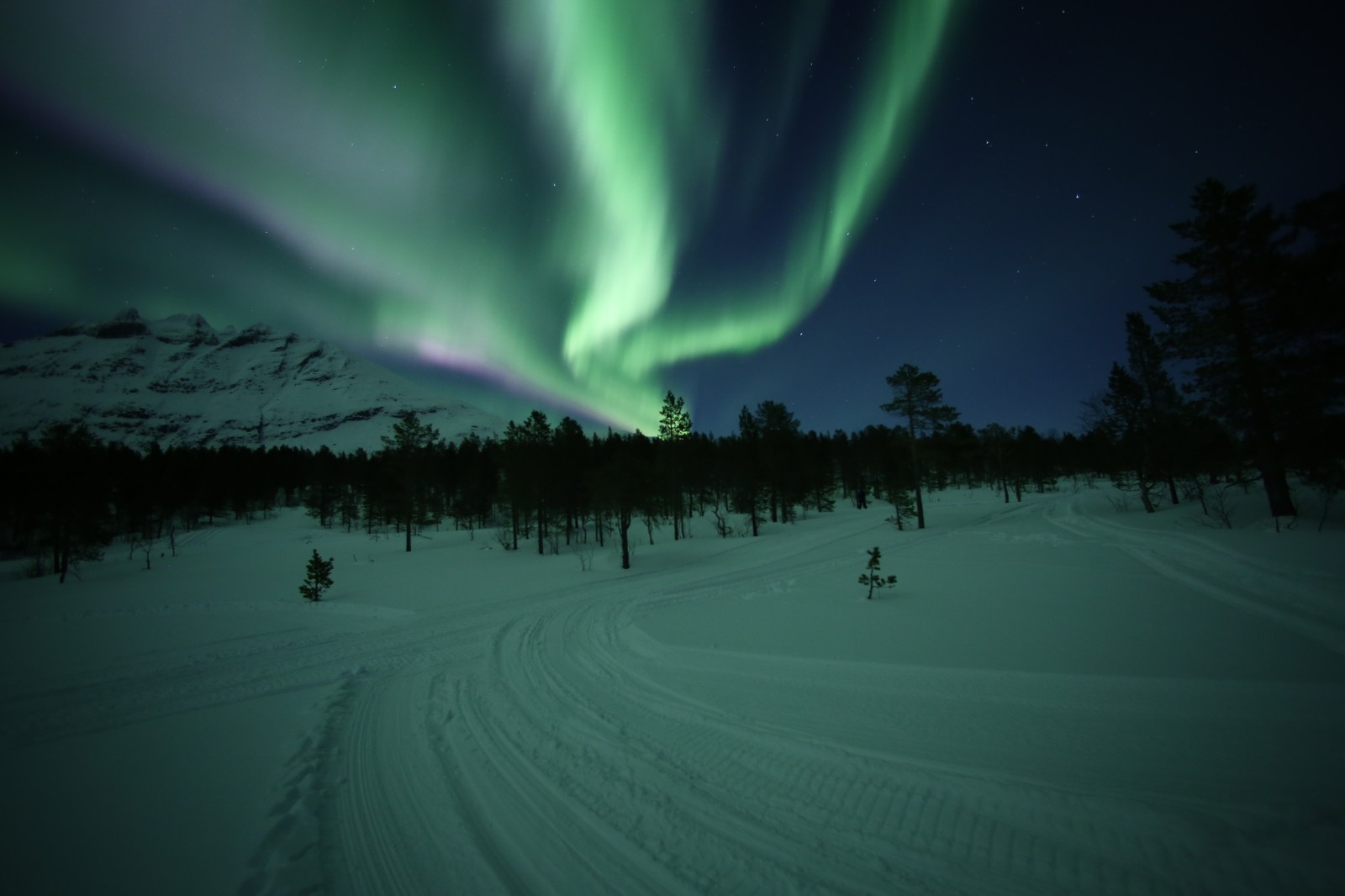 Auroragasm in the Lofoten Islands
With a group of photographers in a workshop environment, it's interesting to see how different everyone works. There were some hard core landscape photographers in the mix. As a travel photographer, I'm a solid all-around shooter. But my style is realistic. I'm not one who likes to spend hours editing to produce a perfect image. I'm convinced my strong suit will never be photographing in arctic conditions at night. But I am better at it than I was before taking Stian Klo's workshop, and that was the point.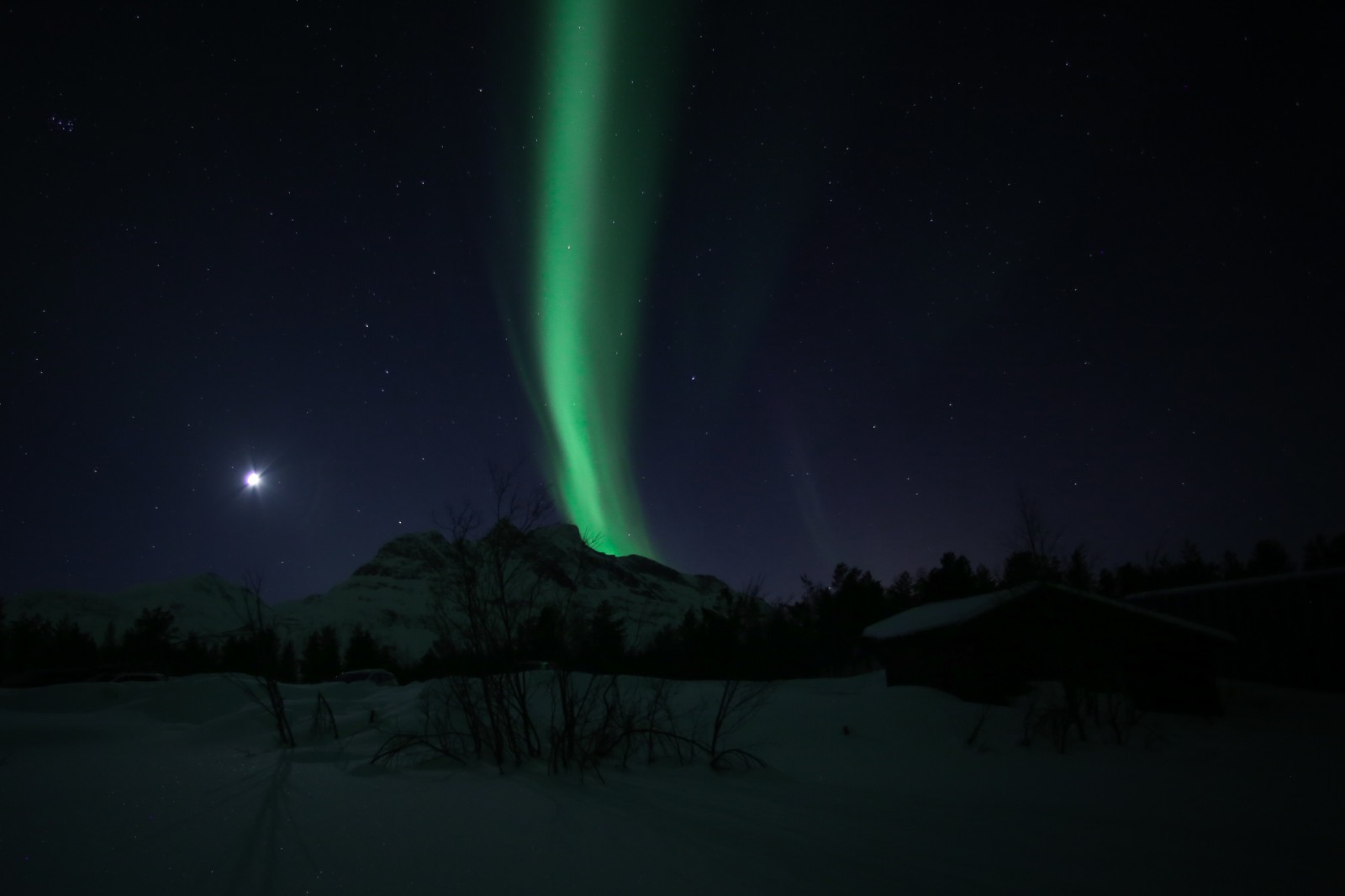 Green streaks of the aurora in the Norwegian sky
I definitely picked up a few great editing tips from photographers/Lofoten Tours partners Stian Klo and Arild Heitmann to integrate into my workflow. It is always inspiring seeing how others photograph the same scene.
While chasing the aurora, I concentrated on still photography using my DSLR. I was blown away by Abu Dhabi-based landscape photographer Natasha Haggard's time lapse and drone work. She graciously allowed me to include her fantastic video it in this post. Her YouTube channel is worth checking out.
Aurora Chasing video by Landscape photographer Natasha Haggard of The Light Majestic 
Take a peek at Natasha's website, The Light Majestic to see more of her amazing work.
Much thanks to tour leader Stian Klo and photographer/driver Vidar who were great at both helping and pushing me outside my comfort zone.