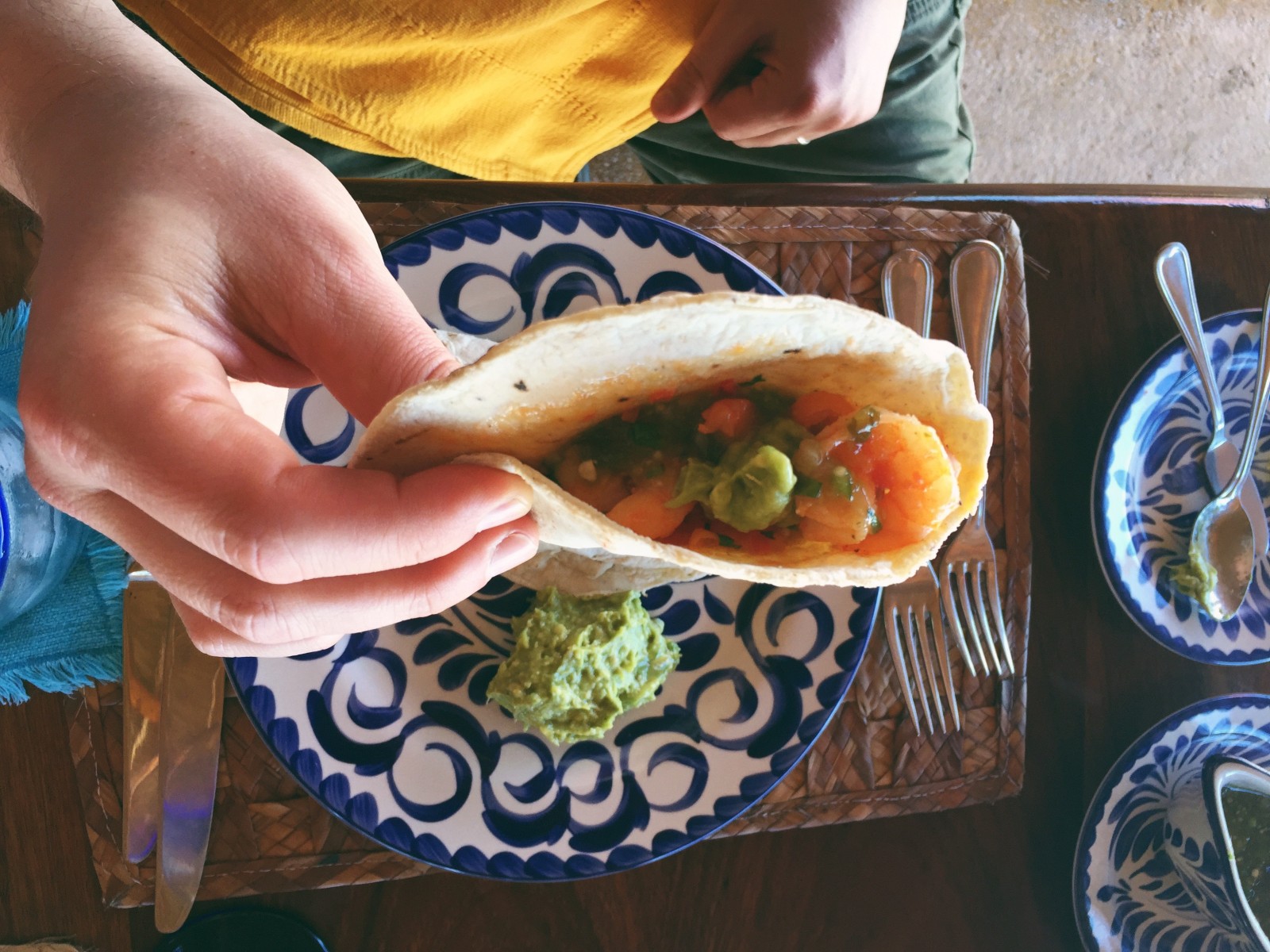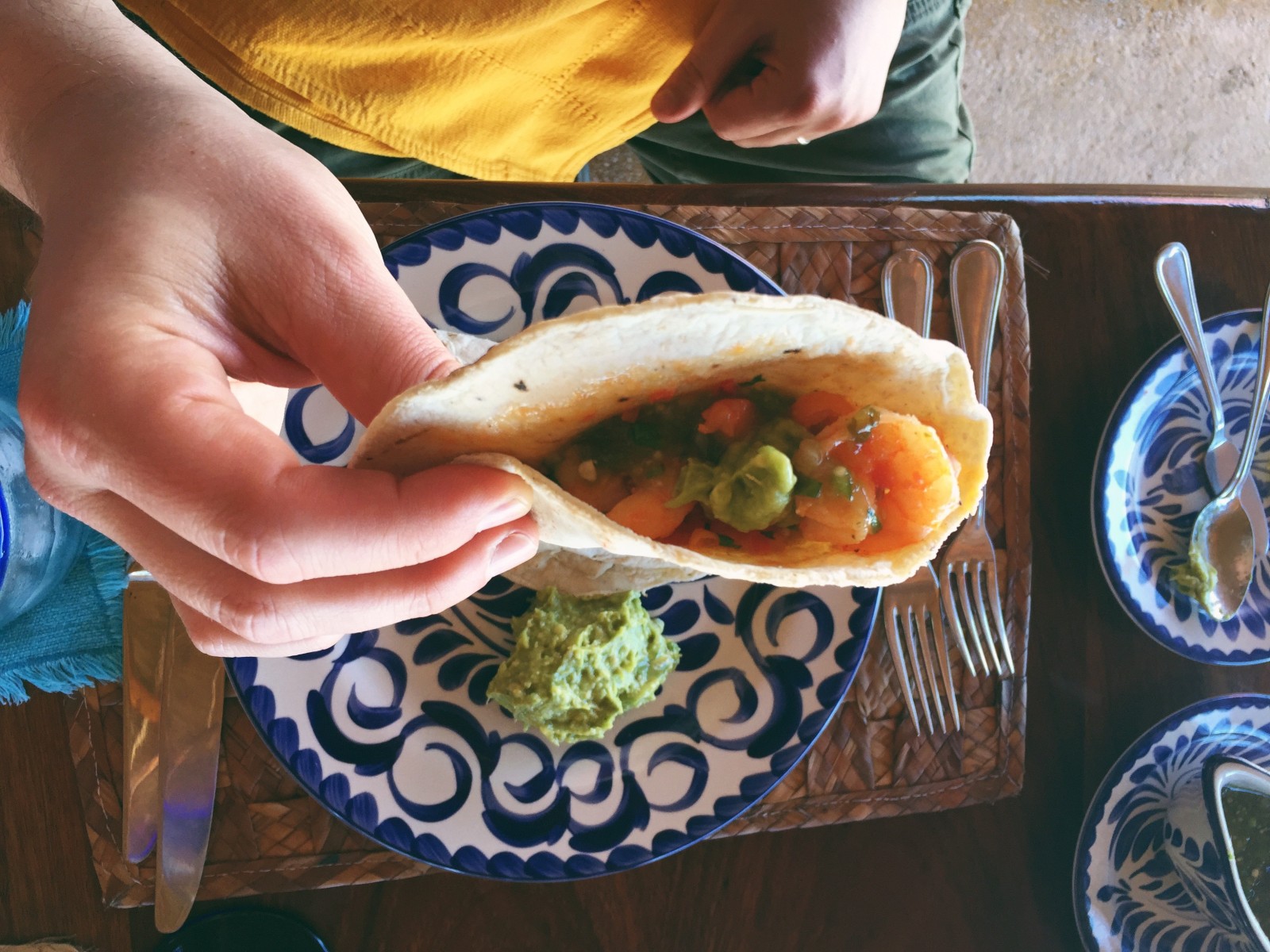 The shrimp tacos became a daily must have at Las Alamandas
My recent trip to Mexico involved my first visit to Jalisco's Costalegre, where my husband and I stayed at Las Alamandas. We're both fans of good Mexican food and arrived hungry and ready to eat a late lunch at La Palapa Beach Club.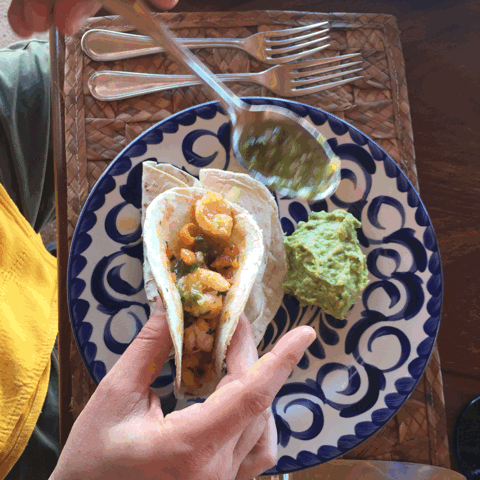 Shrimp tacos GIF
We were quickly served our first round of excellent (and inexpensive) margaritas and were very surprised when we saw the menu and found very little Mexican food on it. Instead selections included dishes like Asian shrimp and pasta. Who comes to Mexico to eat Asian shrimp? We asked our waiter to speak to the chef and Head Chef Alejandro Morales quickly arrived to chat with us.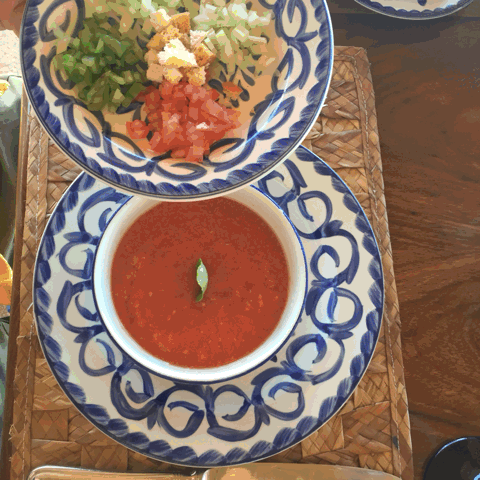 Gazpacho GIF 
Chef Alex (as he's called) was very friendly and had no problem letting us order off the menu. He prepared chicken enchiladas, shrimp tacos, and guacamole for us. He even honored my request for no raw onions and the dishes were all muy delicioso. We continued to order off the menu for the rest of the trip, and Chef Alex had no problem serving whatever we asked for.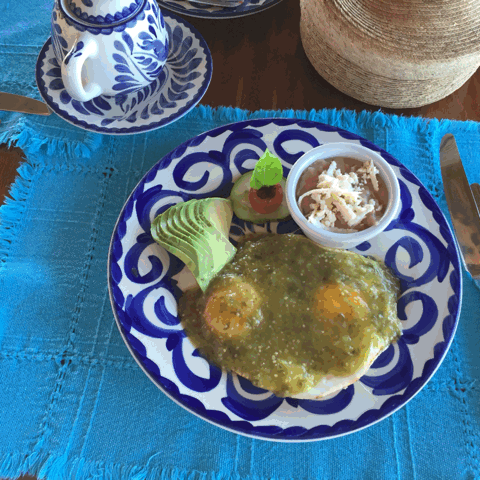 Huevos Rancheros with green tomato salsa GIF
The breakfast menu featured many more Mexican specialities– eggs a la Mexicana, Eggs Machacha with dried beef, onion and poblano chile. Chilaquiles were on the menu as well as what became our go-to favorite, the Huevos Rancheros, served with either red salsa or green. The green salsa was outstanding and Chef Alex remembered our preferences.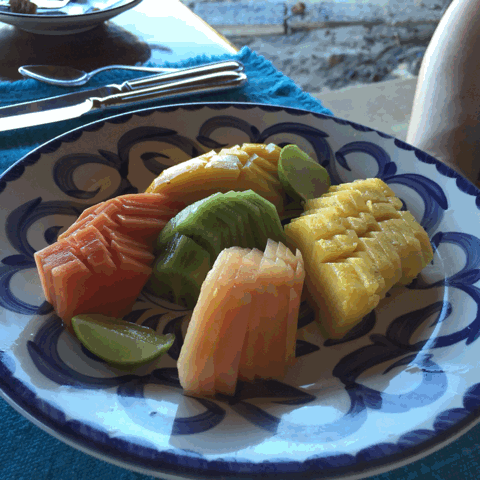 Tropical fruit platter with Mexican lime GIF
The breakfast menu also had a host of other non-Mexican options, including organic oatmeal, muesli with coconut milk, French toast, pancakes and waffles.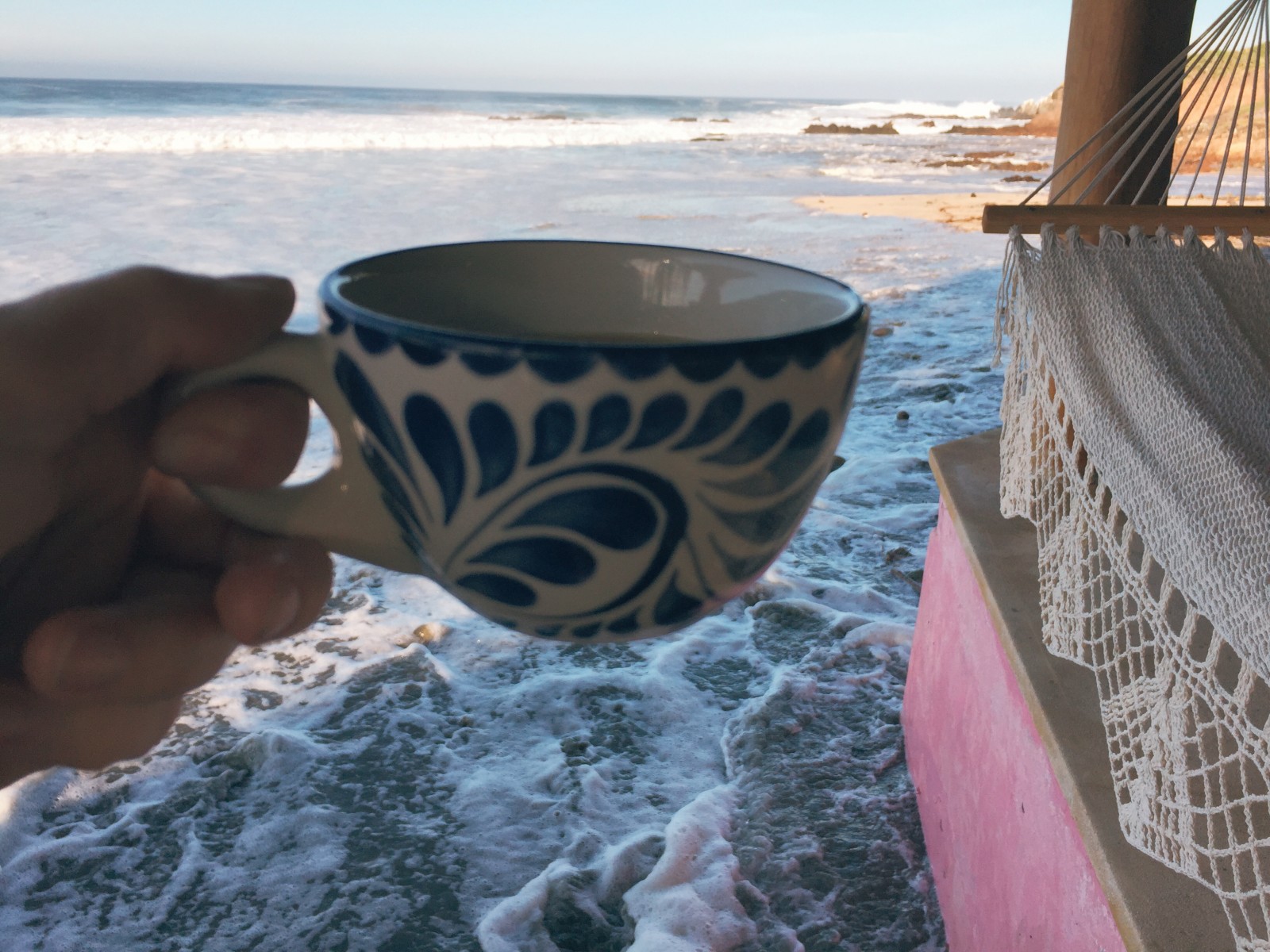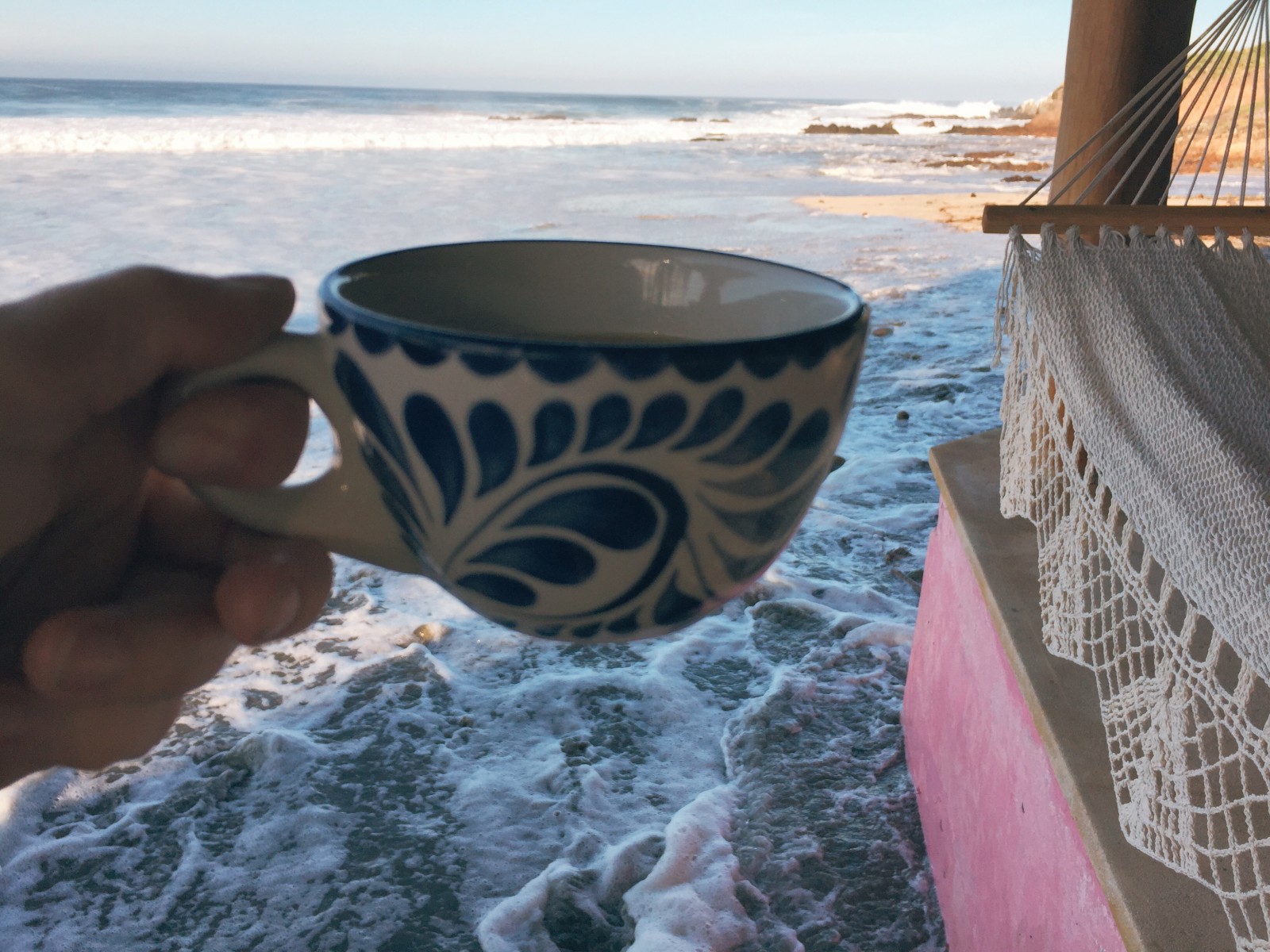 Coffee con leche with a hammock at La Palapa Beach club
The coffee was tasty and the views of the pacific from La Palapa were a great way to start the day. The space is beautiful and also includes a lovely hammock should you wish to hang out while you're digesting.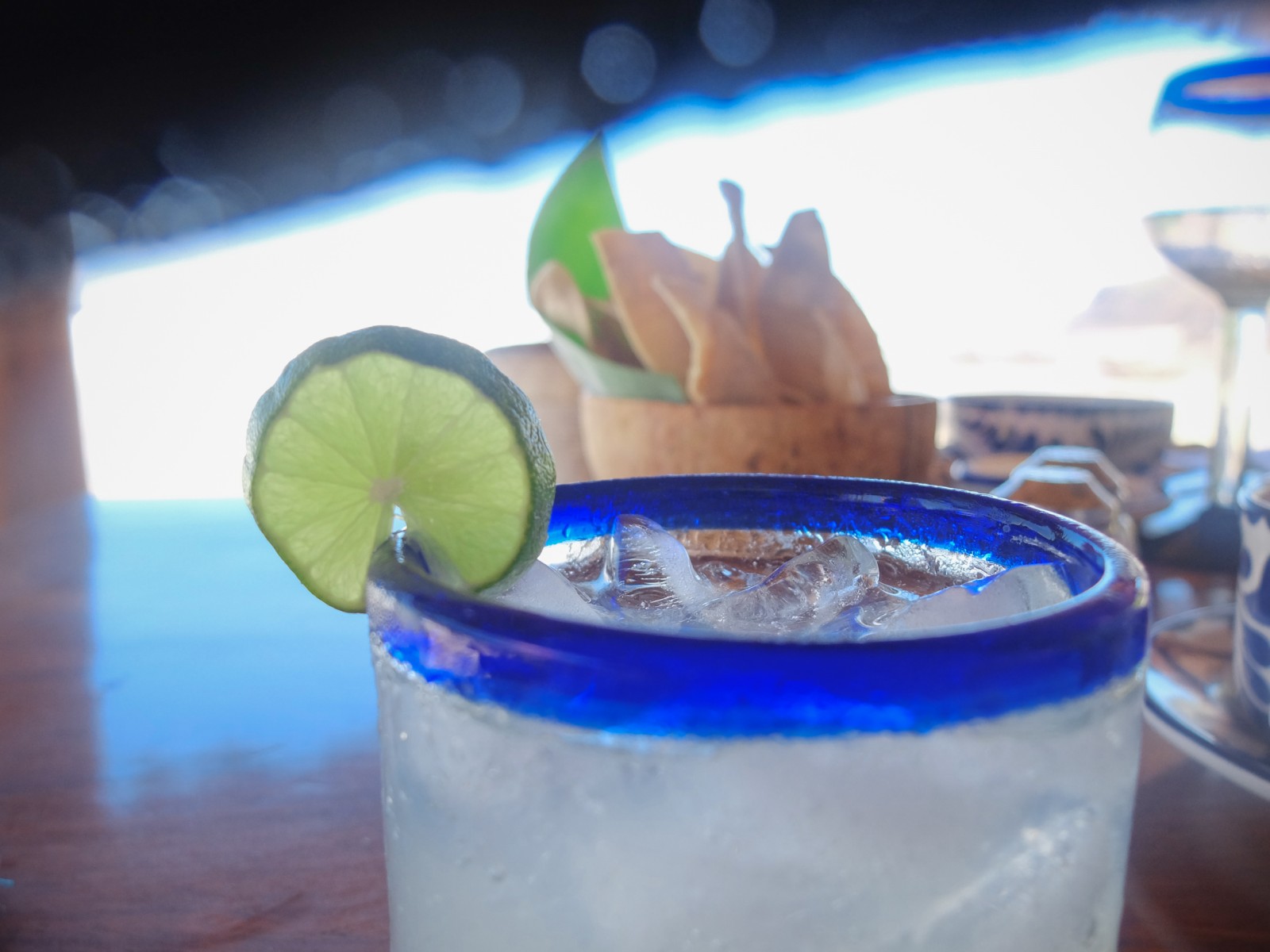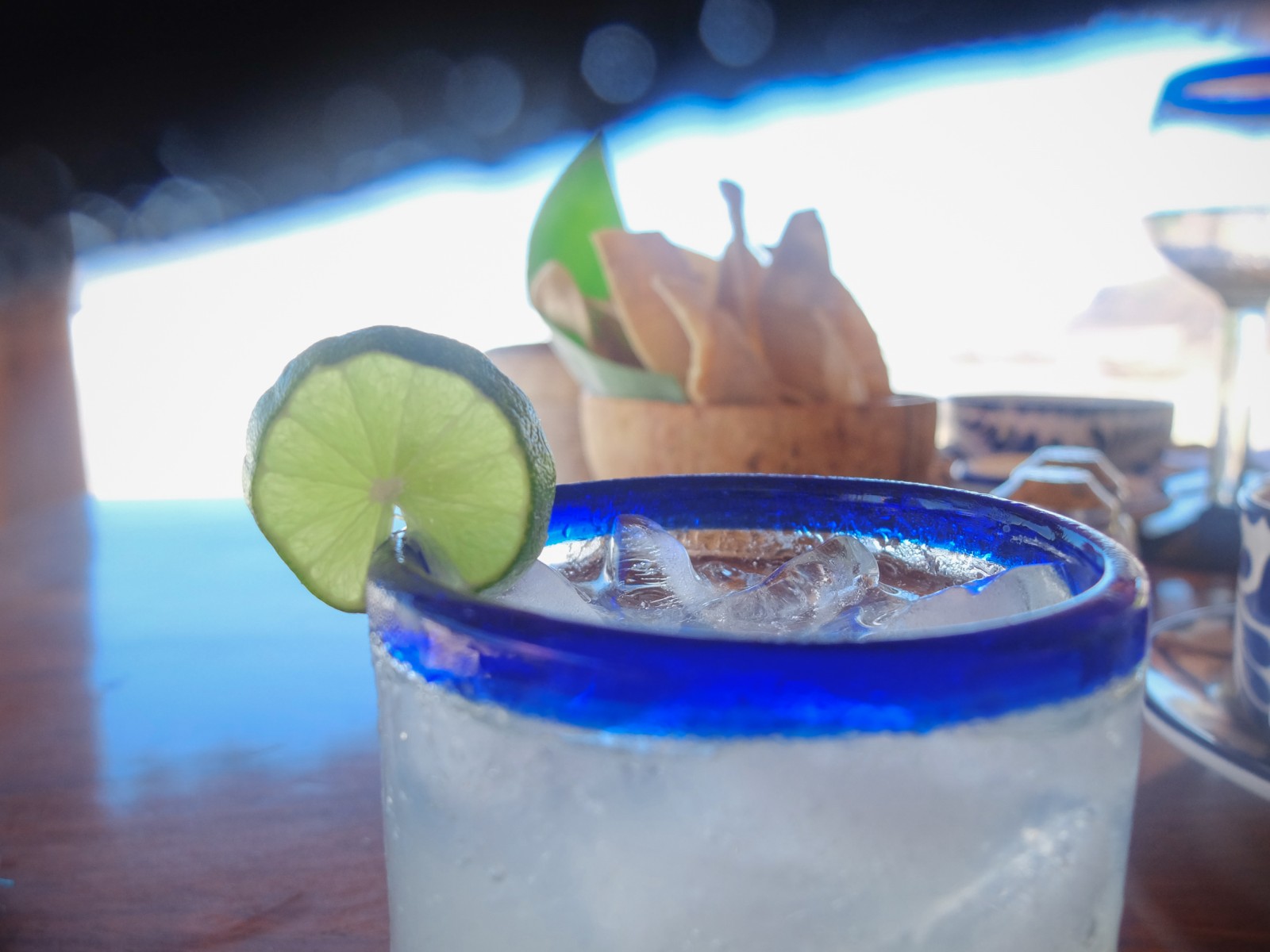 Top notch margaritas for $6 US at Las Alamandas
I don't think the menu at Las Alamandas would work for serious foodies who are looking to explore the vibrant and happening Mexican food scene. Chef Alex had no problem accommodating all our requests, which is great since the resort is so private and isolated that there are not a lot of other options for dining nearby.
Toll Free US: 1888 882 9616
Toll Free Mexico: 1800 8366640
Tel 52 322 285 5500