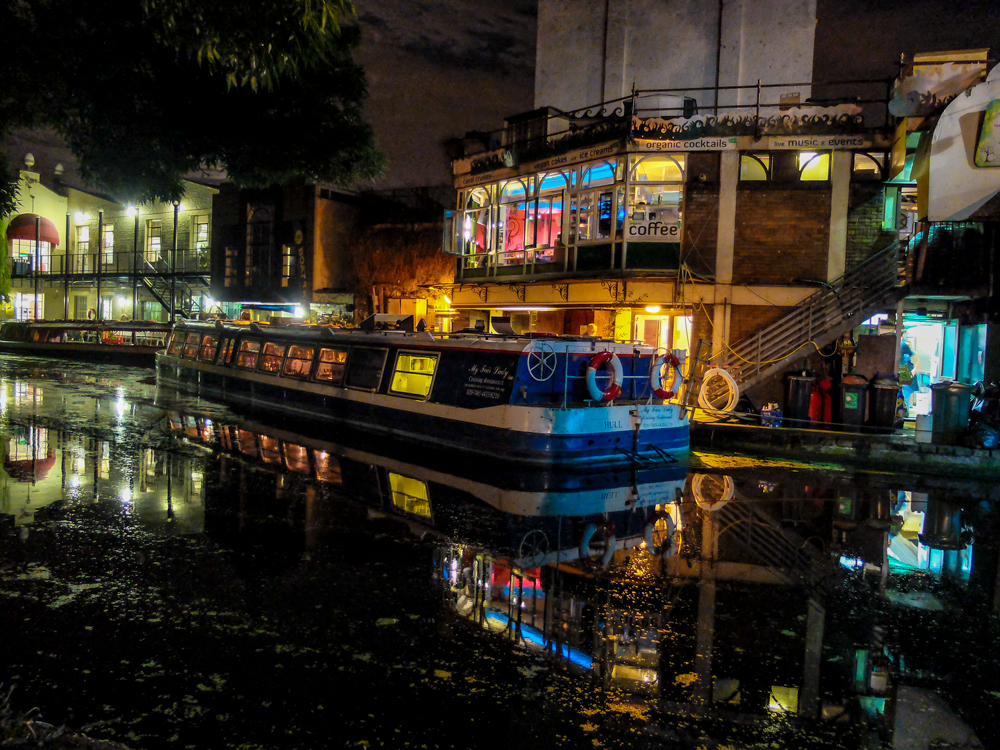 The boats on Camden Lock were very atmospheric
I just spent a few days in London, where I visited with some ex-pat friends. It was great because it got me to explore different parts of the city, including the funky and atmospheric Camden Town.
Neon + scummy water = cool images (shot with my Fuji X20)

Known for it's alternative culture, edgy and happening Camden Town is a fun place to visit (and photograph). While I went there to see KLANG at the Roundhouse Theatre, the highlight of my evening was wandering around the Camden Markets and Camden Lock.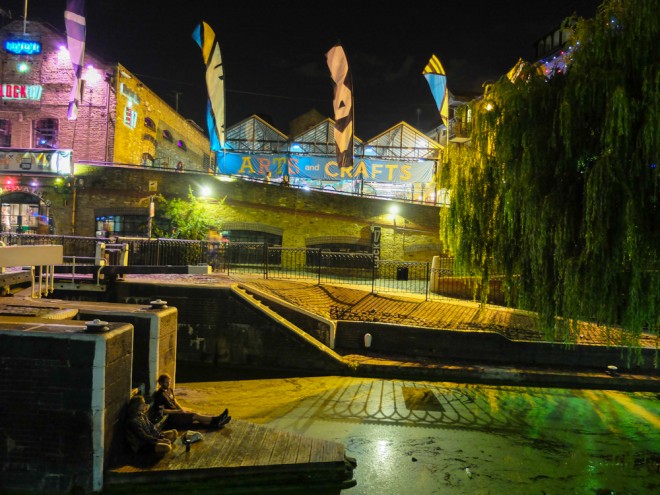 Night scene in front of Camden Market
For me KLANG was a bust– but Camden Town at night… it's seedy in the best possible way. I loved the green scum on the water of Camden Lock… and the dudes just kicking back for a smoke and a beer.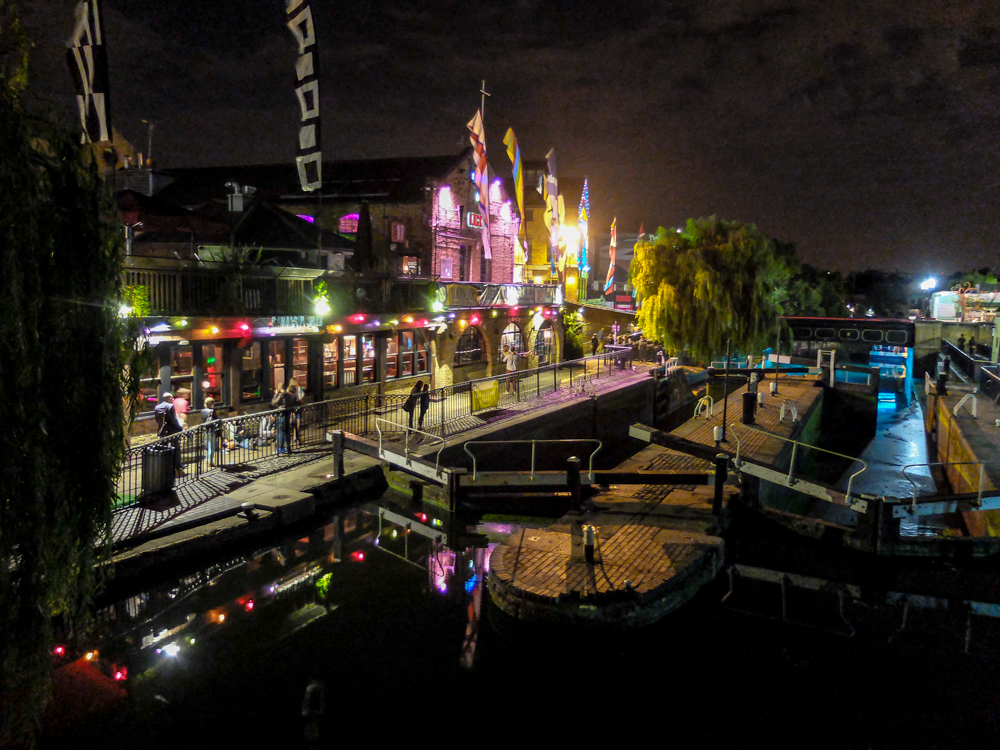 Thursday Night Lights on Camden Lock
Famous Camden residents have included Charles Dickens and Amy Winehouse. MTV Europe Networks offices are in the neighborhood as well. There are several funky shops and pubs.

Scenes from the Camden night market
My friend, photographer and Mobile Photo Network co-founder  Oliver Lang, who has recently moved to London, says the food stalls in Camden Market are not to be missed. I'll make a point to eat there next time. It certainly smelled wonderful.
Learn more about London's Camden Markets here.