Getting your feet wet is half the fun of fly fishing
During my recent stay at Cresto Ranch at Dunton Hot Springs, I spent a lot of time relaxing and enjoying the beautiful Colorado surroundings. In addition to the stunning views of the San Juan mountains, the west fork of the Dolores River runs right through the property.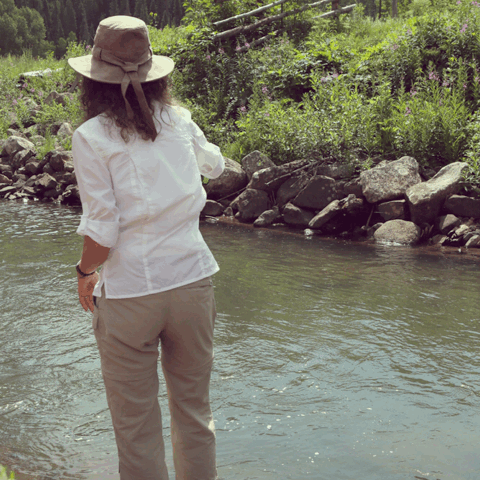 Fly fishing in the Dolores River GIF
Fellow Cresto Ranch guest, Valerie, let me photograph her fly fishing. She had good luck and caught & released quite a few fish, although none were biting when I had my camera around. There is over a mile of private stream access on the Cresto property and while th west fork of the Dolores isn't large, it is easily accessible by foot and gifted with a large population of trout.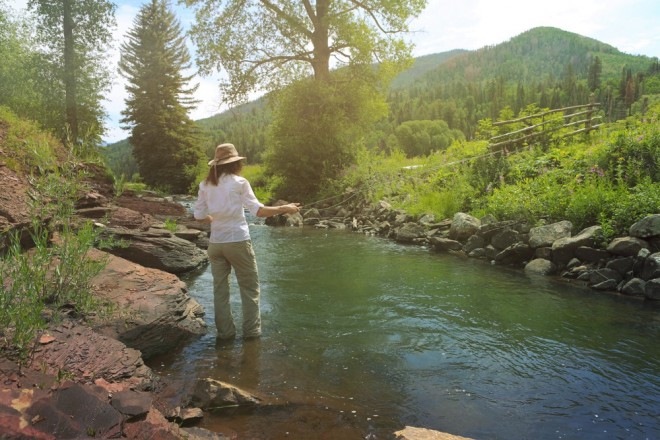 Fellow Cresto Ranch guest, Valerie, fly fishing on the Dolores River
Valerie and I discussed the meditative qualities of fly fishing– how it feels good to get your feet wet and the sound of the river sort of lulls you into a relaxed state. It's a nice way to get to interact with the beautiful surroundings, even if you don't get a nibble.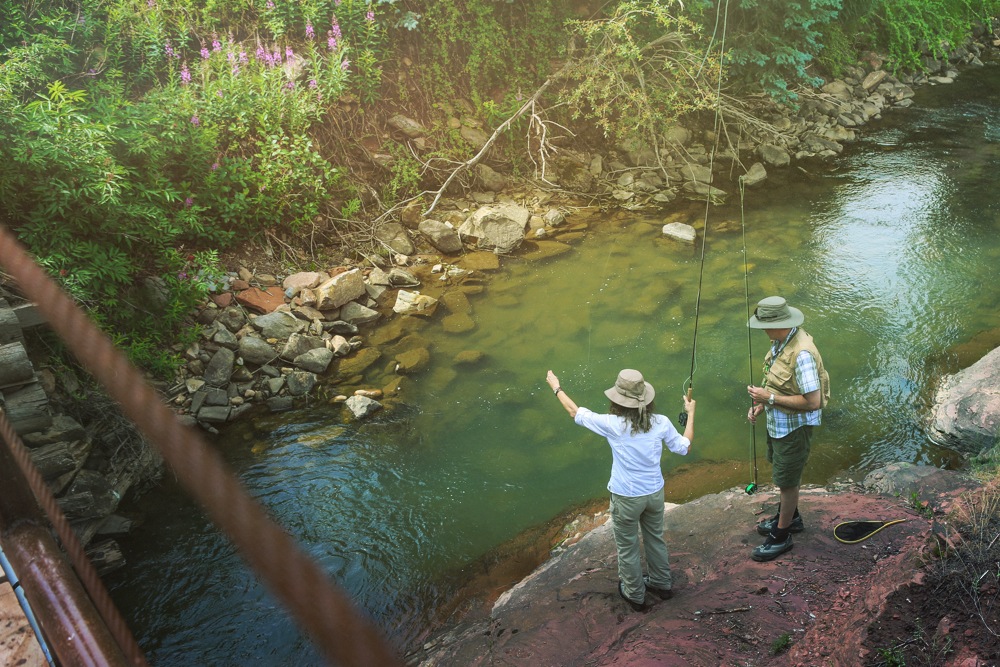 Getting ready to go fly fishing on the banks of the Dolores
Fly Fishing is just one of the activities available to guests staying at Cresto Ranch and Dunton Hot Springs. Private half-day and full-day fly fishing lessons are available. Since there is more than one and a half miles of private fishing water on the Cresto property and your guide can show you which spots are best for a variety of different fly fishing situations (and which lures are most alluring).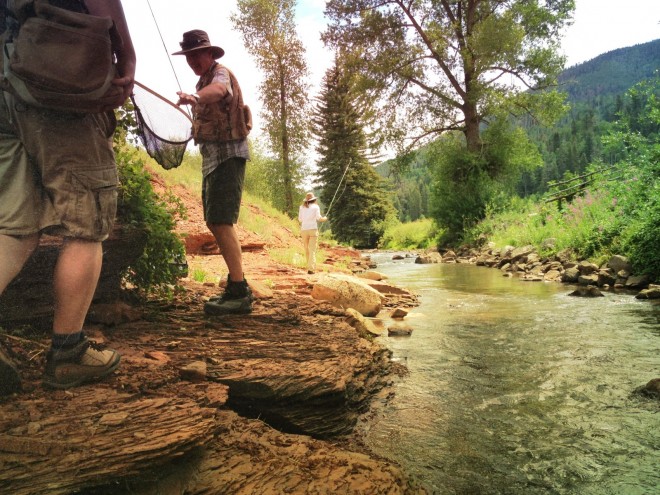 Fly fishing along the bank of the west fork of the Dolores river
Cutthroat, rainbow, brook and brown trout all are present in these waters, with 16″-20″ trout are common on this part of the river– that is why the tents along the river are named after them (I stayed in Rainbow tent).
The west fork of the Dolores river may not be large, but it's beautiful
Cresto Ranch at Dunton Hot Springs
Phone: (970) 882 4800
Toll free: (877) 228 4674
info@duntonhotsprings.com