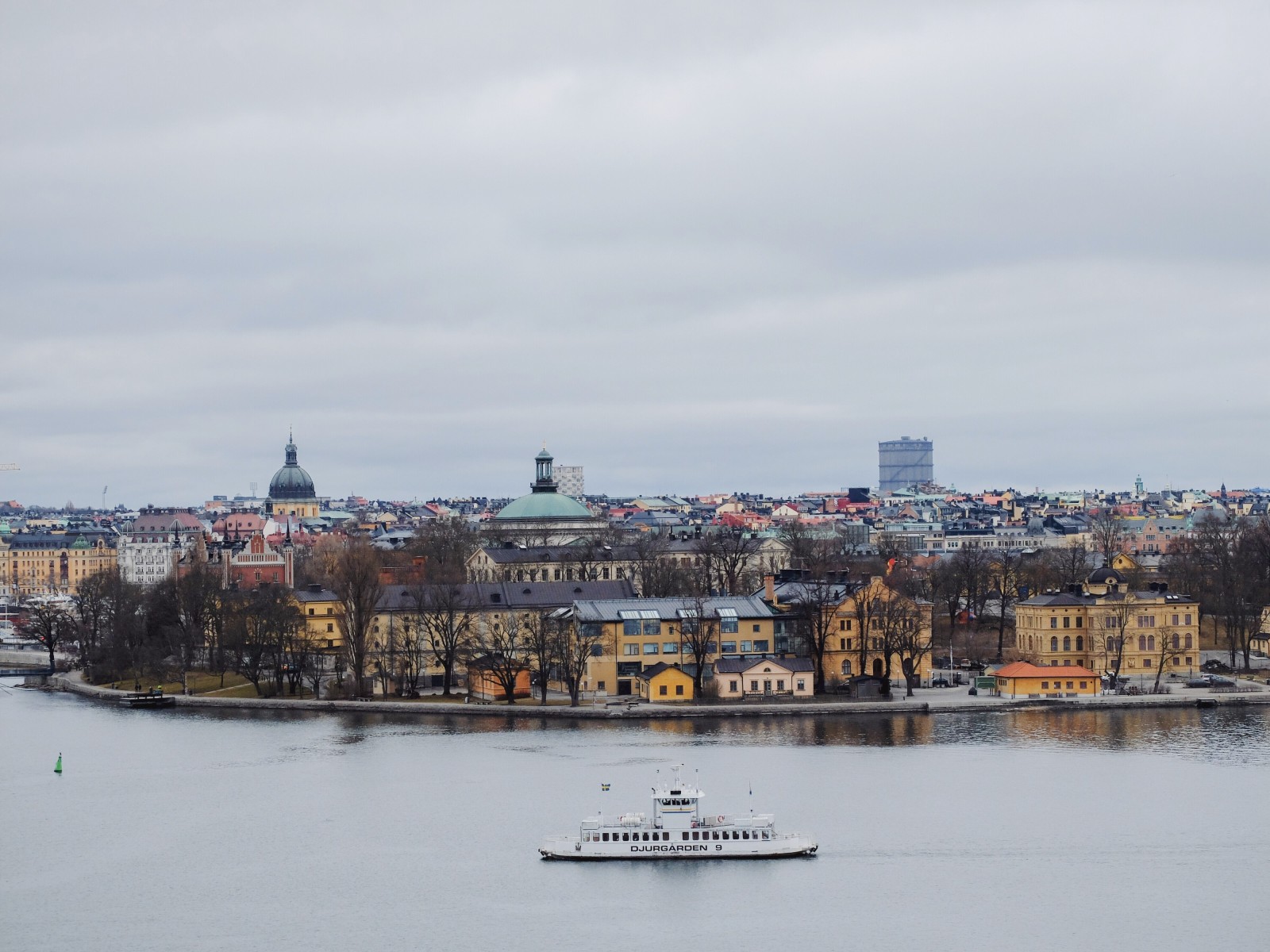 The view from Södermalm
I recently returned from an Arctic Adventure to Swedish and Finnish Lapland with Photo Enrichment Adventures. My first stop was Stockholm, Sweden, where I spent a few days getting over jet lag and exploring the "Capital of Scandinavia."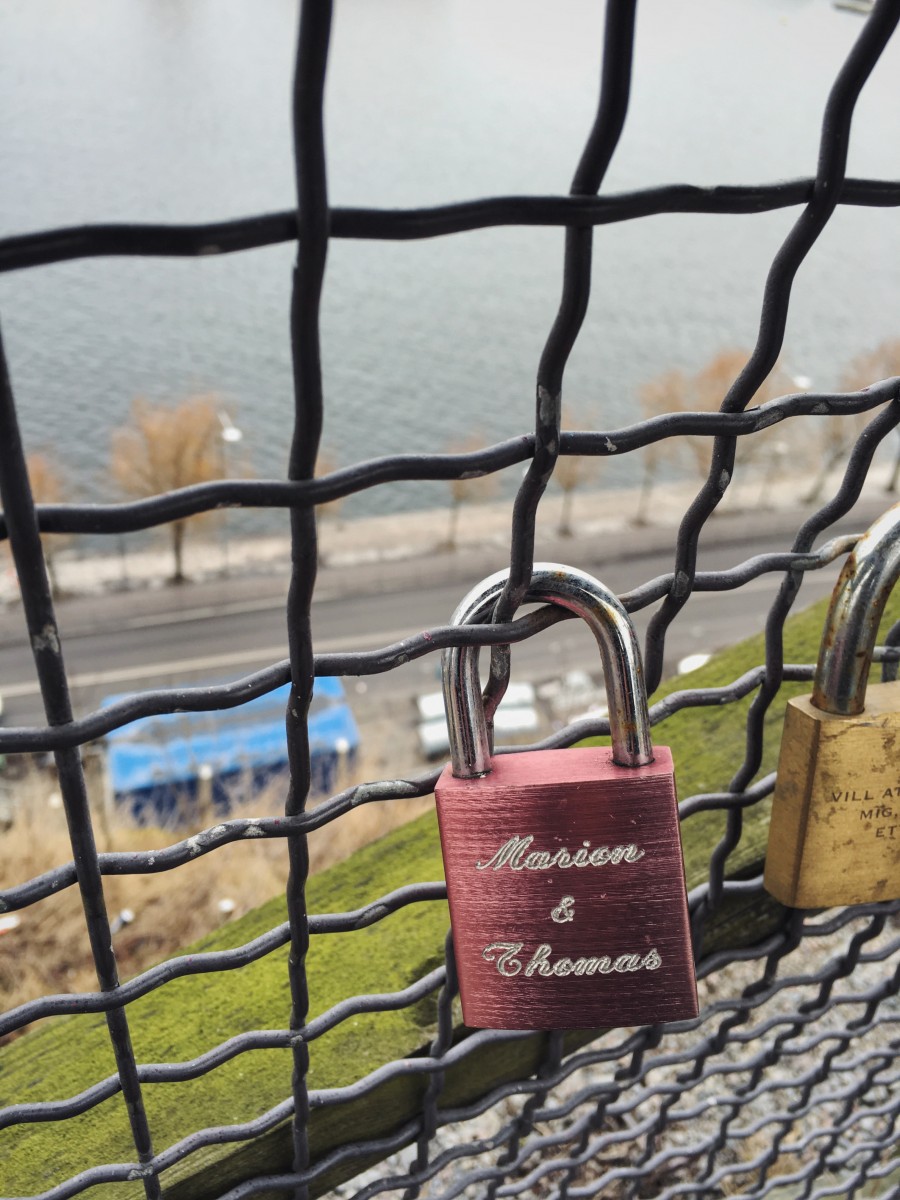 Love locks- they're not just for Paris
Some of my favorite things about Stockholm were exploring the Nobel Museum in Gamla Stan, Stockholm's old town. I enjoyed the charming cafes and interesting old streets in the area.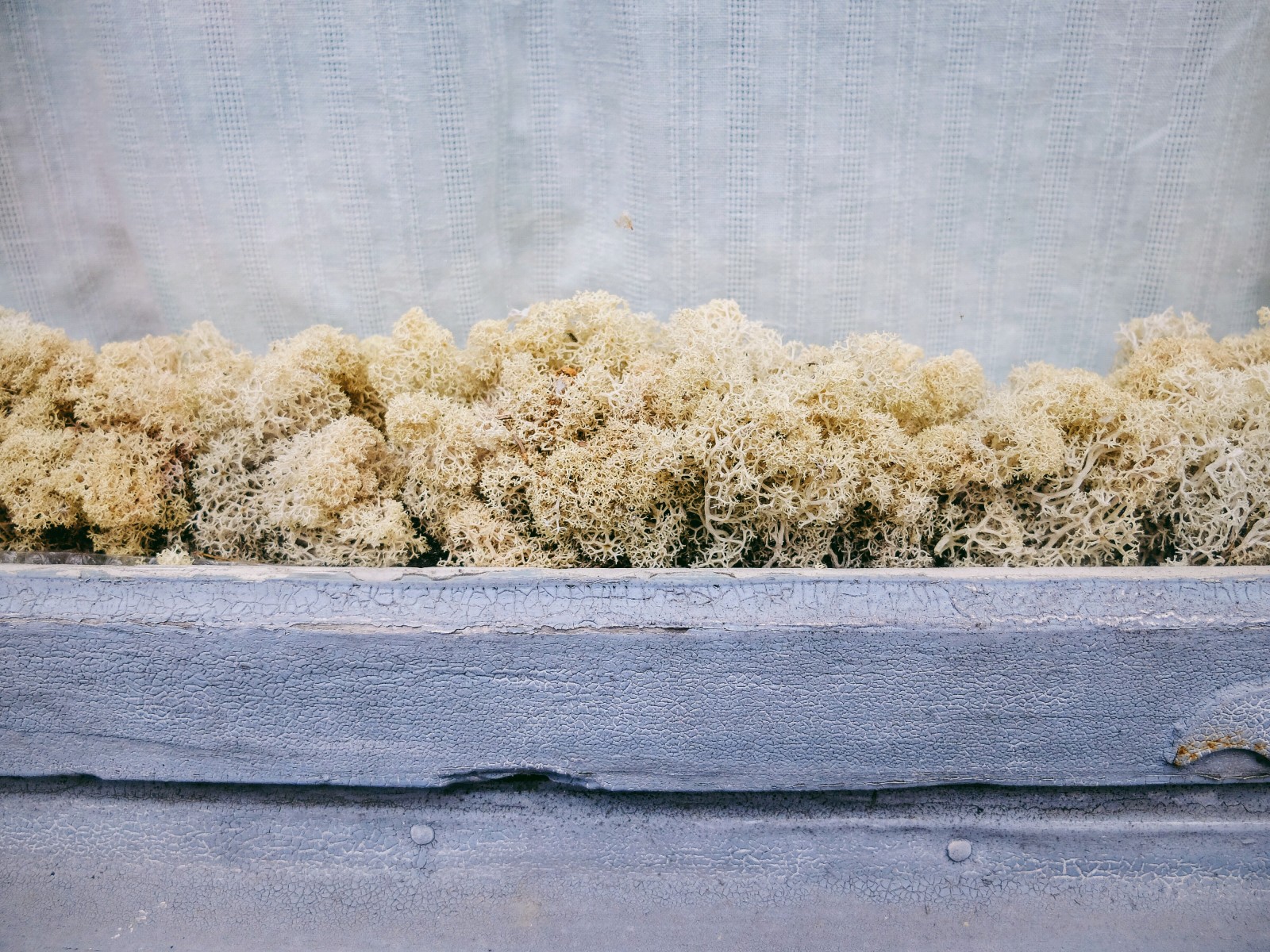 Swedish still life in Södermalm
Södermalm was my favorite area of Stockholm, with it's trendy restaurants, cafes and creative vibe.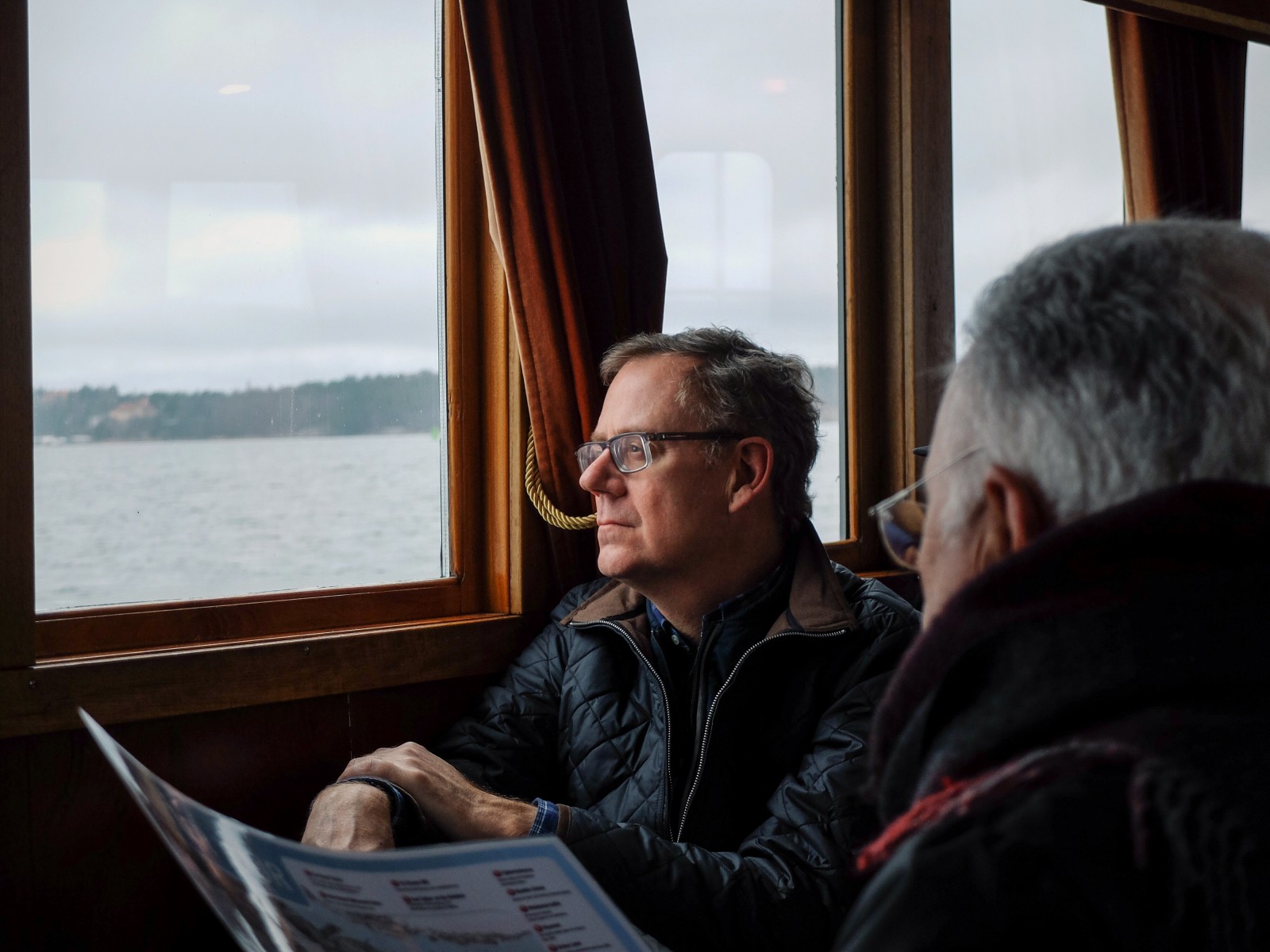 Taking a boat tour is a classic way to see Stockholm
If you're into boats, don't miss the Vasa Museum, one of the best experiences you'll ever have with a sunken ship. I did not get to visit the Abba Museum, but I'm big on saving something for the next trip.
Swedish Zen at the Miss Clara Hotel
I stayed at the Miss Clara Hotel the first few nights. Located in a gorgeous 1910 Art Nouveau building that used to house a girls school, the vibe was modern and quiet, and had a lovely sauna in the basement.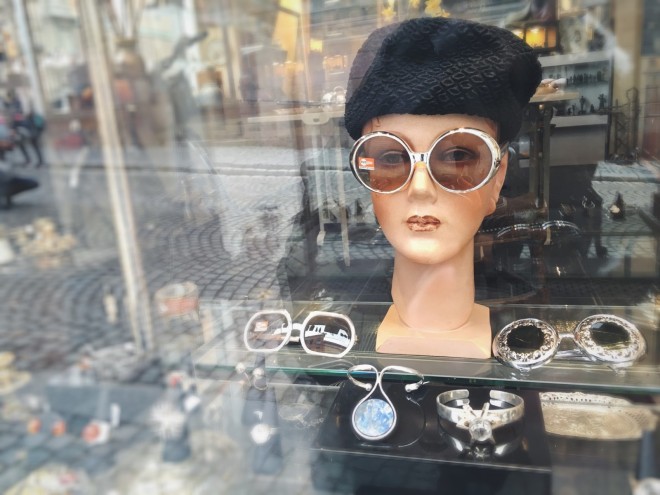 Window shopping in Gamla Stan (old town)
Stockholm is chilly in the spring, with it's waterfront location bringing winds off the Baltic sea.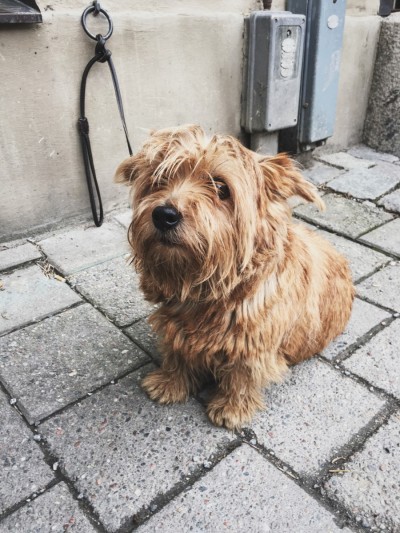 A cute Stockholm native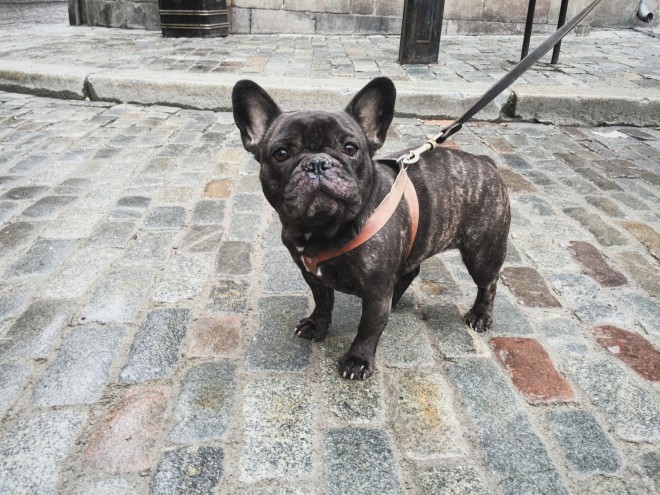 A Swedish Frenchie in old town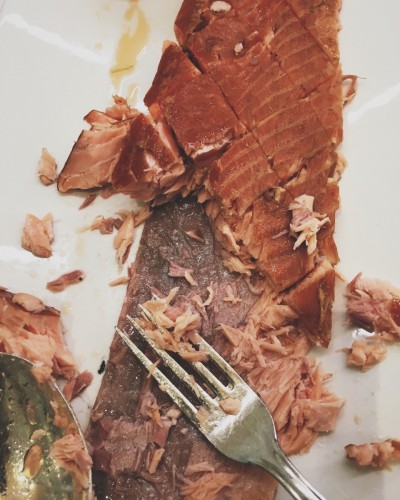 Salmon, salmon and more salmon
I got to try a traditional Swedish smörgåsbord with all the trimmings at the Grand Hotel. Lingonberry jam, smoked fish, and the house 1874 Grand Aquavit to wash it down.
Skål! I'm a fan of the Aquavit
Flavored with caraway, anise and fennel, the aquavit reminded me of the Brennivín I tasted in Iceland.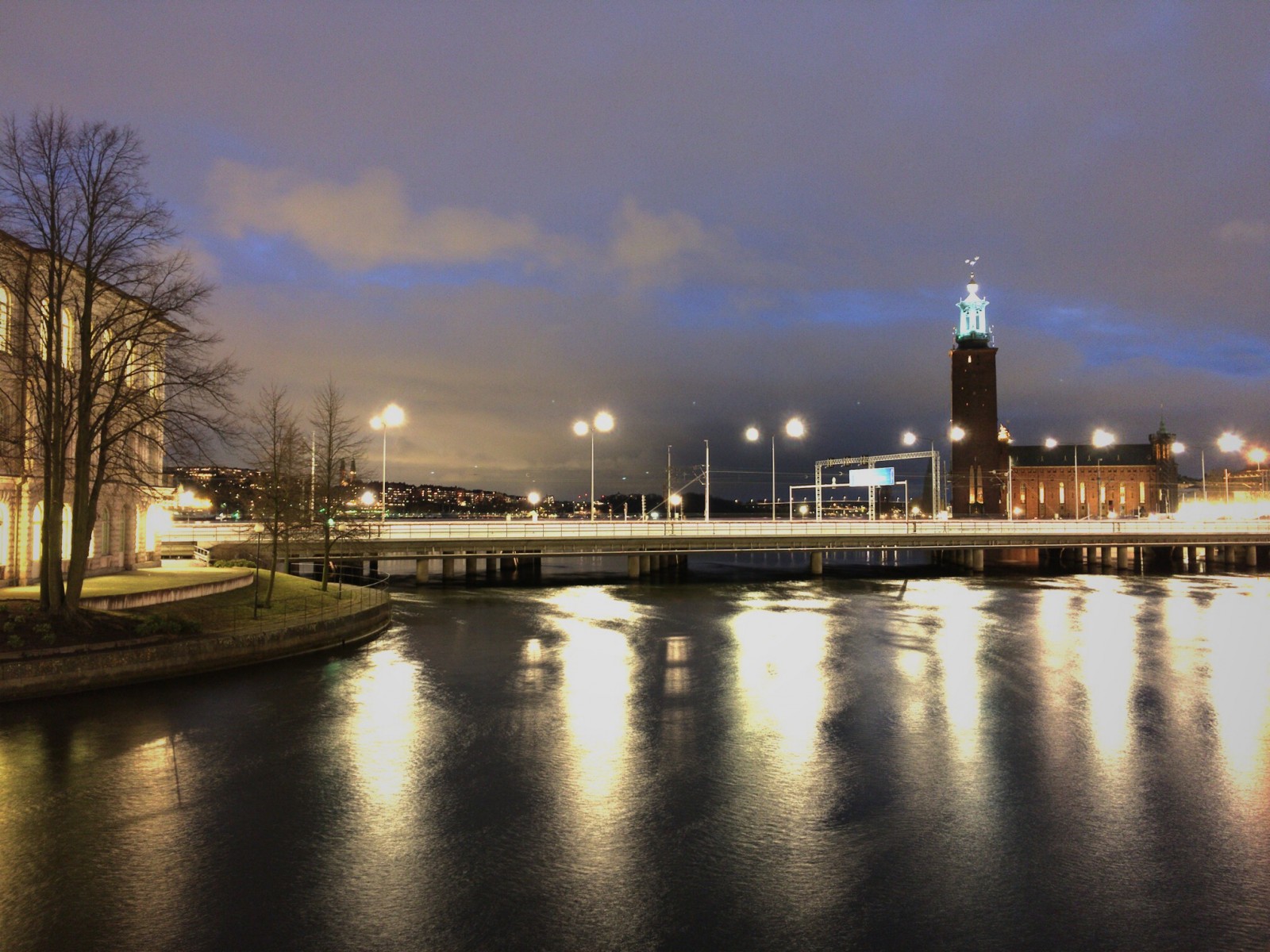 Stockholm at night
I did some night shooting in Stockholm in preparation for heading to Lapland and chasing the Aurora Borealis. I was colder during the night shoot in Stockholm than anytime during the lapland part of my trip, due to winds. But I do like I the images I got of the city at night.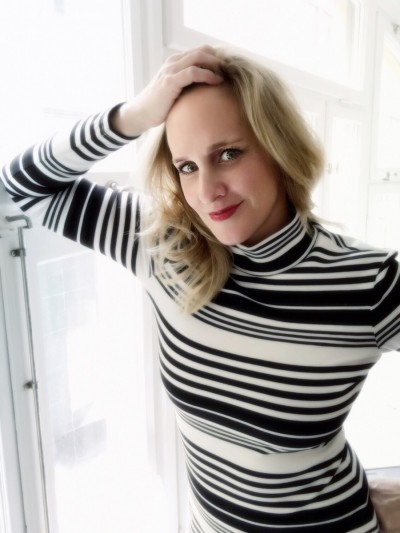 I couldn't resist taking a selfie in gorgeous Stockholm window light
The light in Stockholm was beautiful at times and flat at others. But the window light was so delicious I couldn't resist taking a selfie on my iPhone 6s.