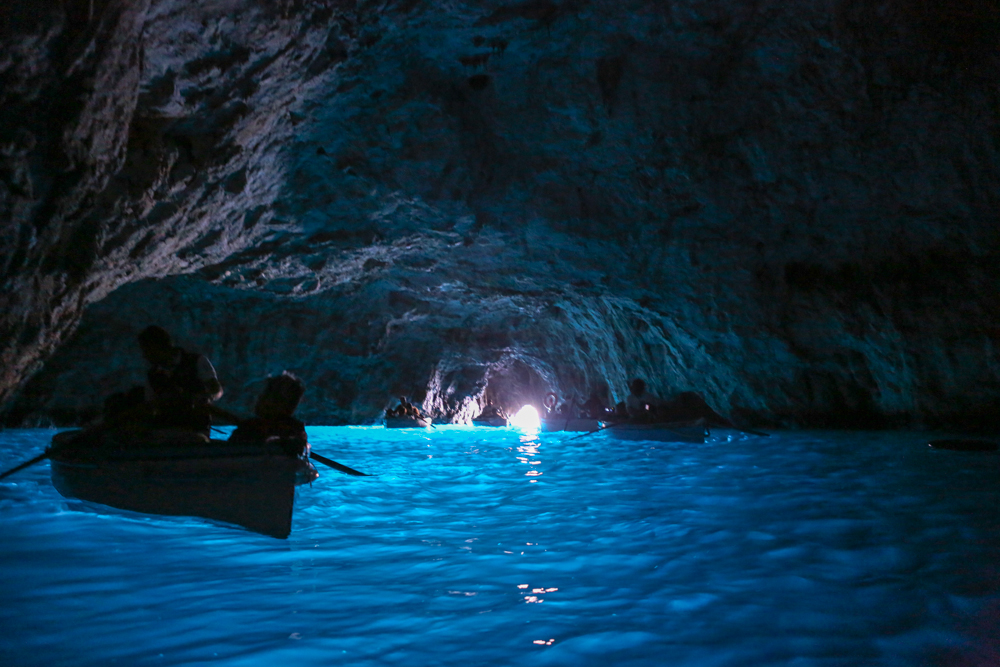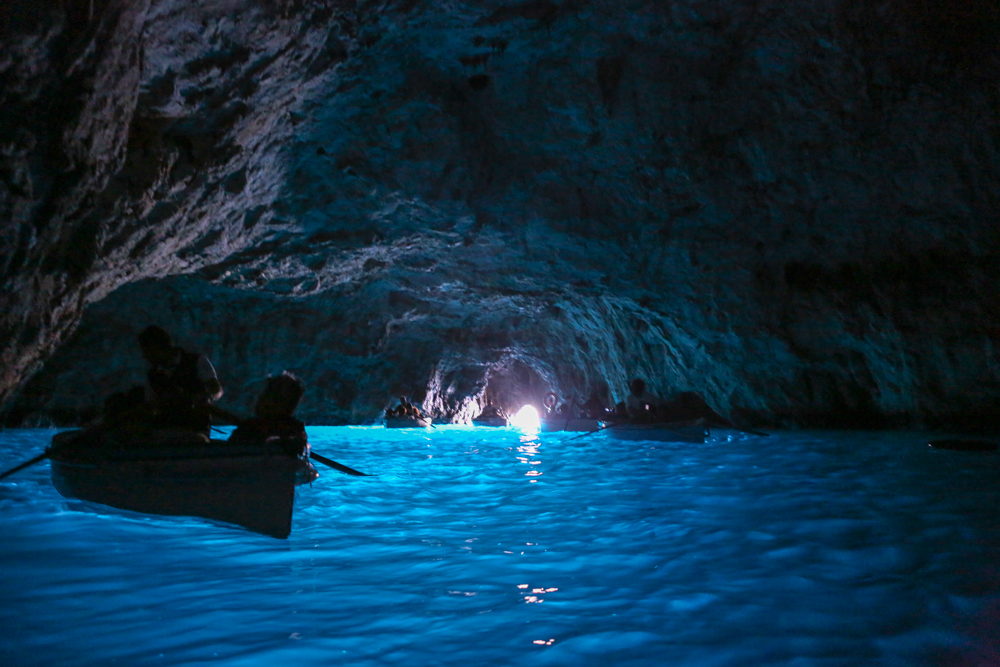 Capri's Blue Grotto is One of the Island's Most Famous Tourist Attractions
Part of the fun of traveling with a friend is bonding with them while taking in the local sites. Today my friend, Justin, and I hired a water taxi to explore the Blue Grotto also known as Grotta Azzurra.

How can you not want to visit a mysterious natural sea cave described as "Tiberius' water-filled nymphaeum?" We decided to go first thing in the morning, since you can't visit if the seas get rough and during our time on the island we've noticed the water gets rougher in the afternoon.
After about a 15 minute water taxi ride from the main port in Capri, we knew we were getting close to the entrance based on the number of Japanese tourists groups in the boat traffic jam.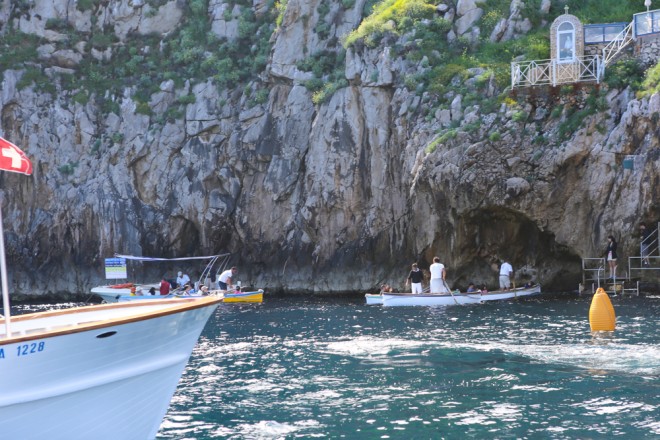 You enter the blue grotto in a row boat lying on your back
We then had to transfer to second boat– this one a row boat– to enter the grotto. We paid €12.50 Euros each to enter and while we waited our turn we noticed the Japanese tourists leaving the grotto were giggling like school girls. I'm a big fan of people watching, and I think it was worth the price of admission alone to just watch the Japanese tourists have so much fun.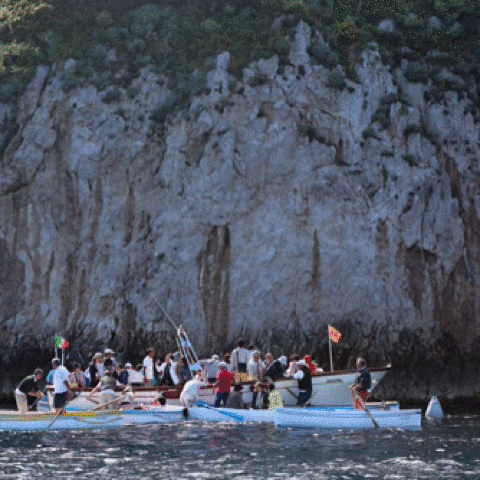 Watching the Japanese tour group get into their row boats was like watching passengers flee a sinking ship, but with more giggling.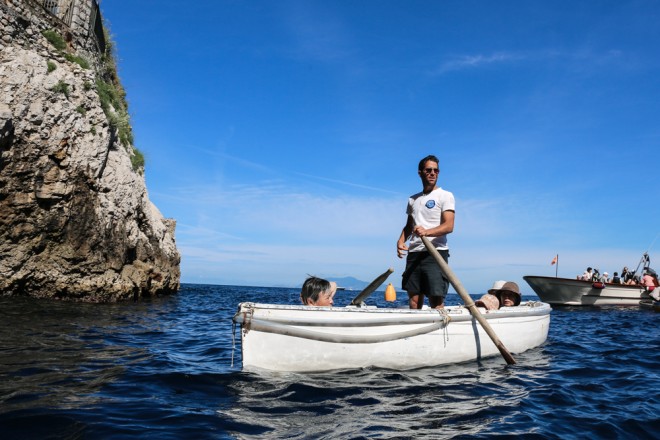 In addition to the price of admission, you are expected to tip your oarsman.
One you are in the row boat you have to lie on your back to enter the Grotta Azzurra because there is a very low clearance to the cave. That's why you can't visit if the seas are rough. you might get a little bit damp, too.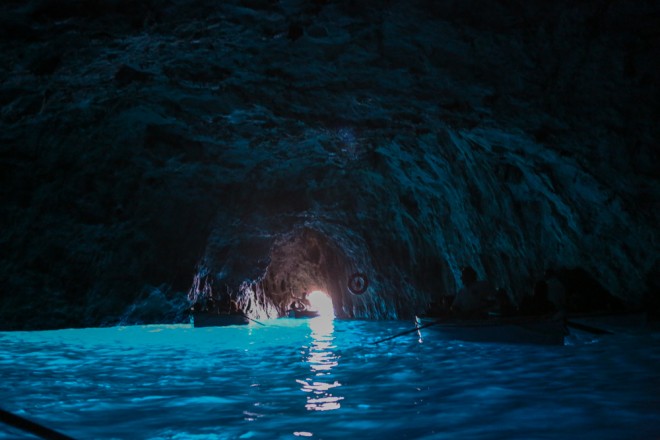 I took these shots with my Canon DSLR once we entered the cave.
I was surprised at the color of the water once we entered the grotto.It was shockingly Tidy Bowl Blue. The color is caused by the minerals on the rocks below being reflected in the light. It was rather fun, kinda drippy and cool.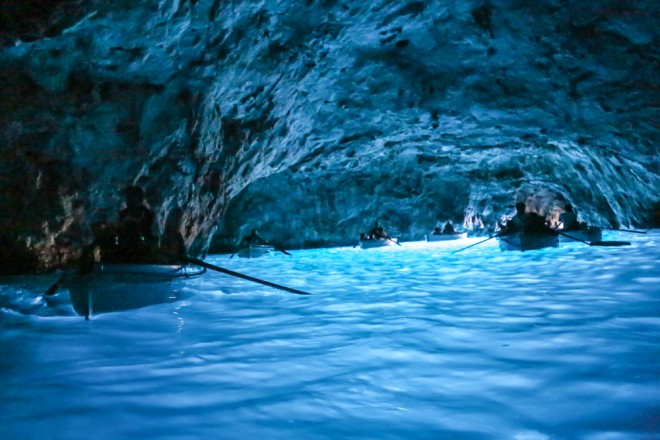 Row Boats filled with tourists in Capri's Grotta Azzurra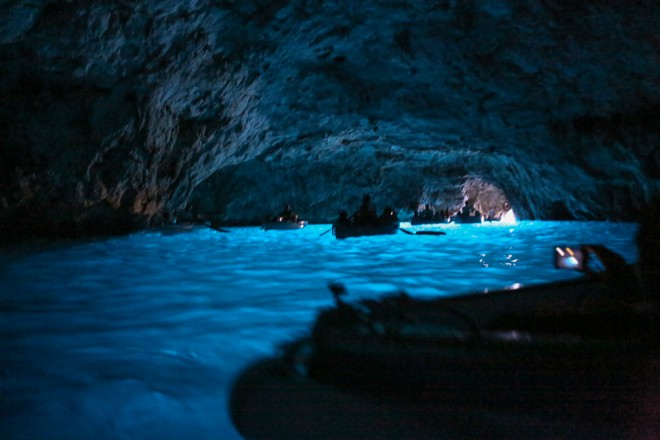 I loved the tourist's iPhone in the foreground of this shot. It adds so much character.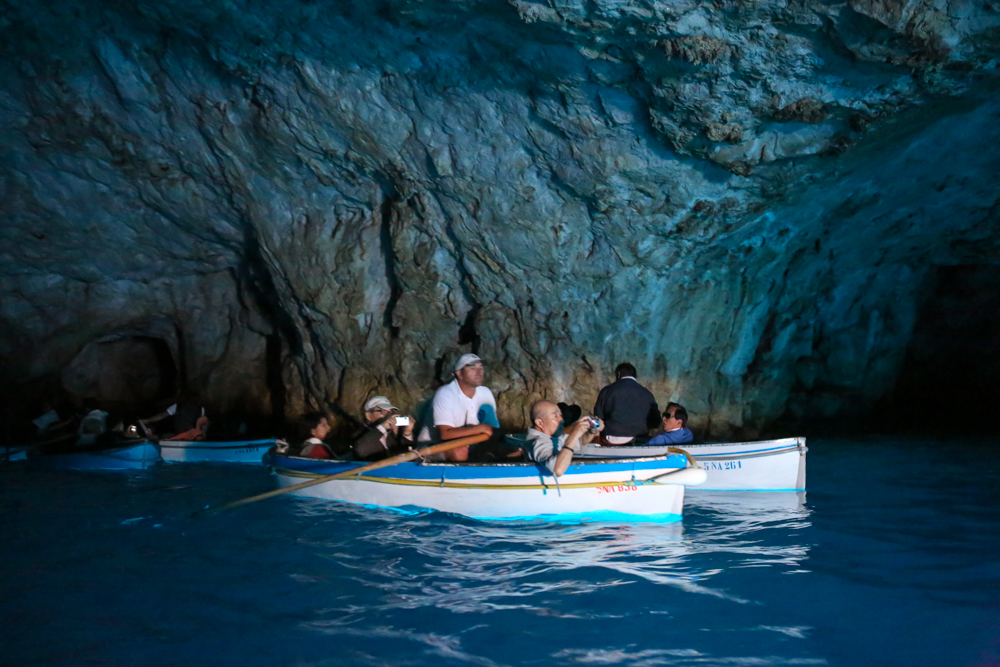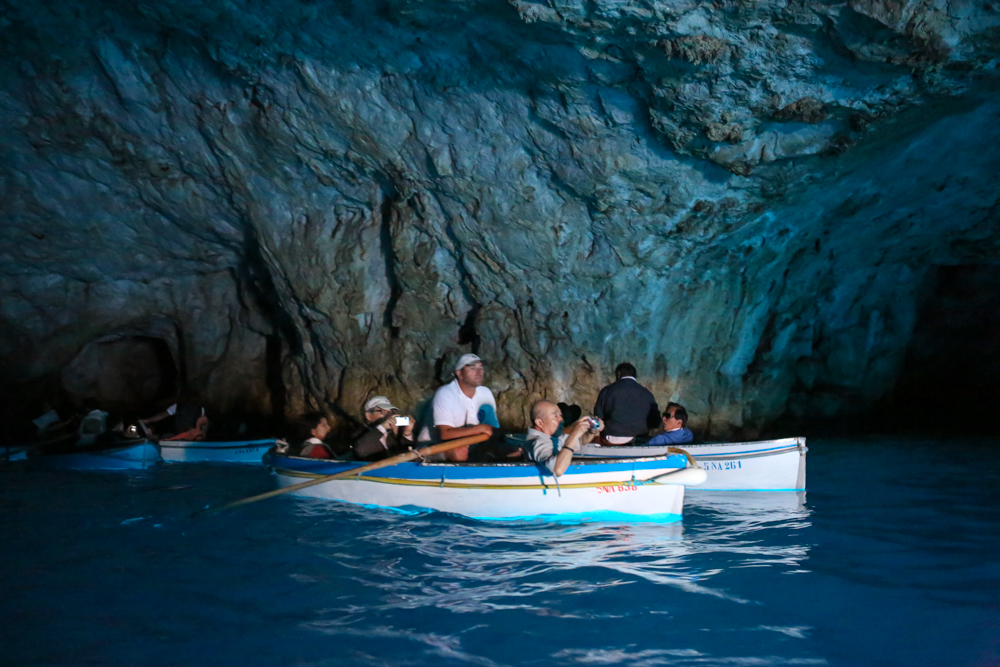 Tourists enjoying the boat tour of the Blue Grotto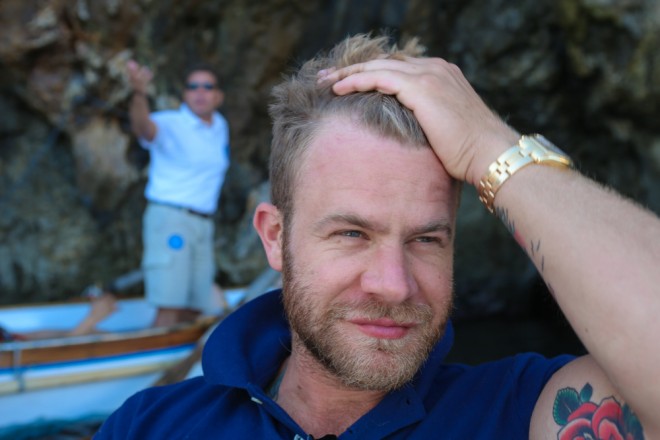 It took a minute for our eyes to adjust to the the sunlight after emerging from the grotto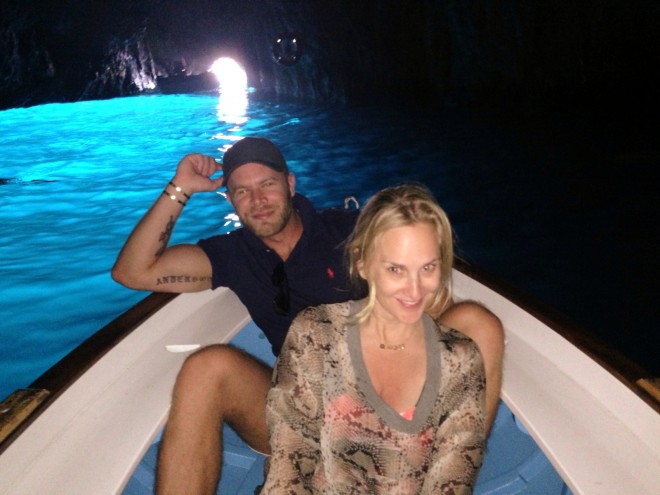 Obligatory tourist cliche shot of tourists exploring the Blue Grotto (complete with Devil Eyes). We paid for an oarsman, not a photographer.
The Blue Grotto is definitely worth a visit if the weather allows and you're visiting Capri. It's fun to check out and not that time intensive. Sometimes it's fun to be a silly tourist– especially when jovial Italian oarsmen are involved.