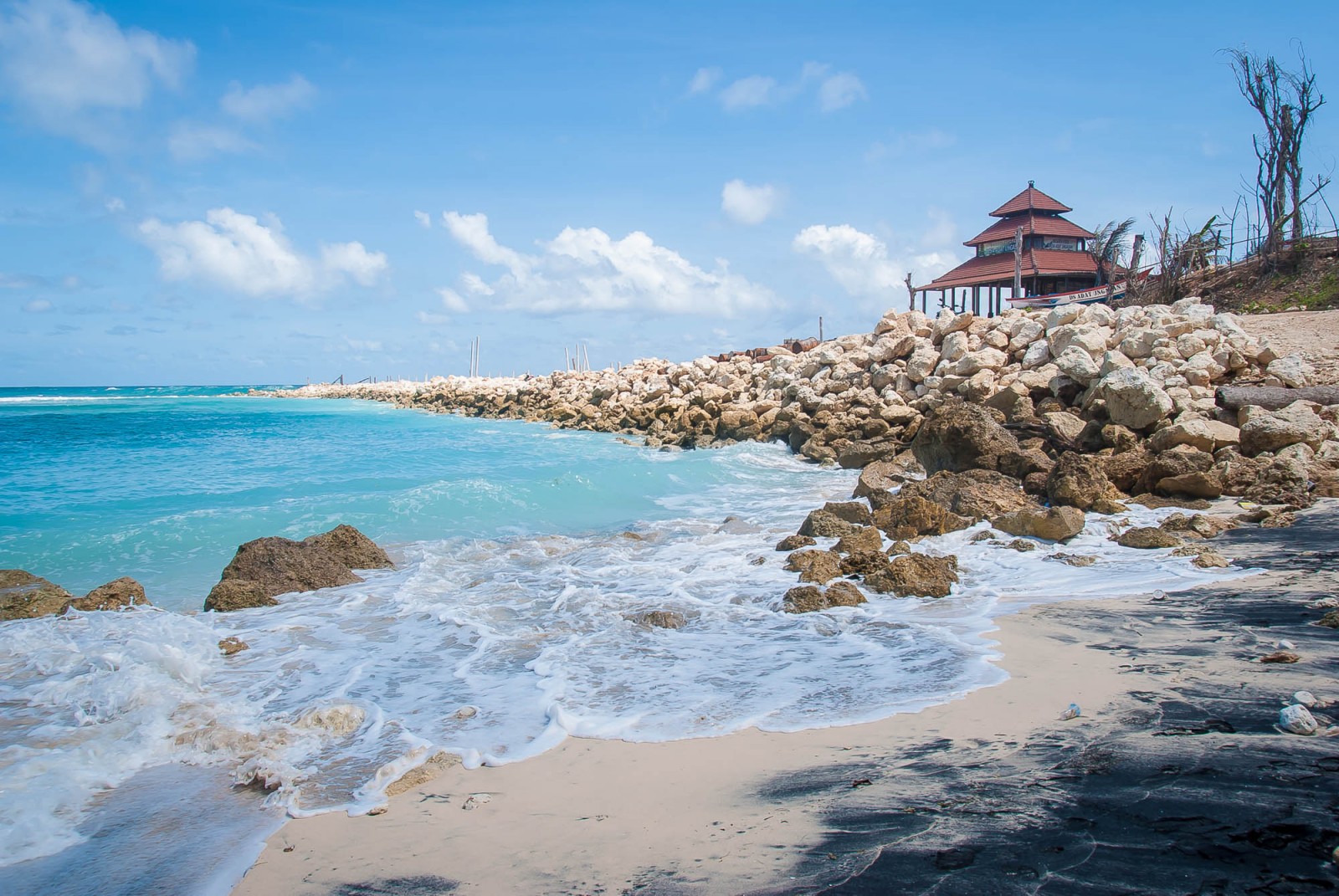 Perfect mix of black & white sand with aquamarine waters on Melasti Beach
Editor's Note: Anastasia Chernykh, the social media manager for this blog, recently went to Bali and worked remotely for a month. During her time in Indonesia, she took up surfing and made a point to find the best beaches on the south coast of the Bali. I asked her to do this round up of her favorites for the blog. – Jen
When you go to a tropical island in the middle of the Indian ocean like Bali, you expect to find a lot of beaches. The choice can be overwhelming. The Southern coast of Bali has a wide array of different kinds of beaches. You can take your pick from smooth and wide sandy beaches perfect for sunbathing, to rocky coastal shores and coral reefs.
Here is the selection of my favorites.
Dreamland Beach
Dreamland beach is a popular surf spot. This is not a good choice for swimming. Coral along coast and strong breaks in the surf make it almost impossible to go in the water without a surfboard.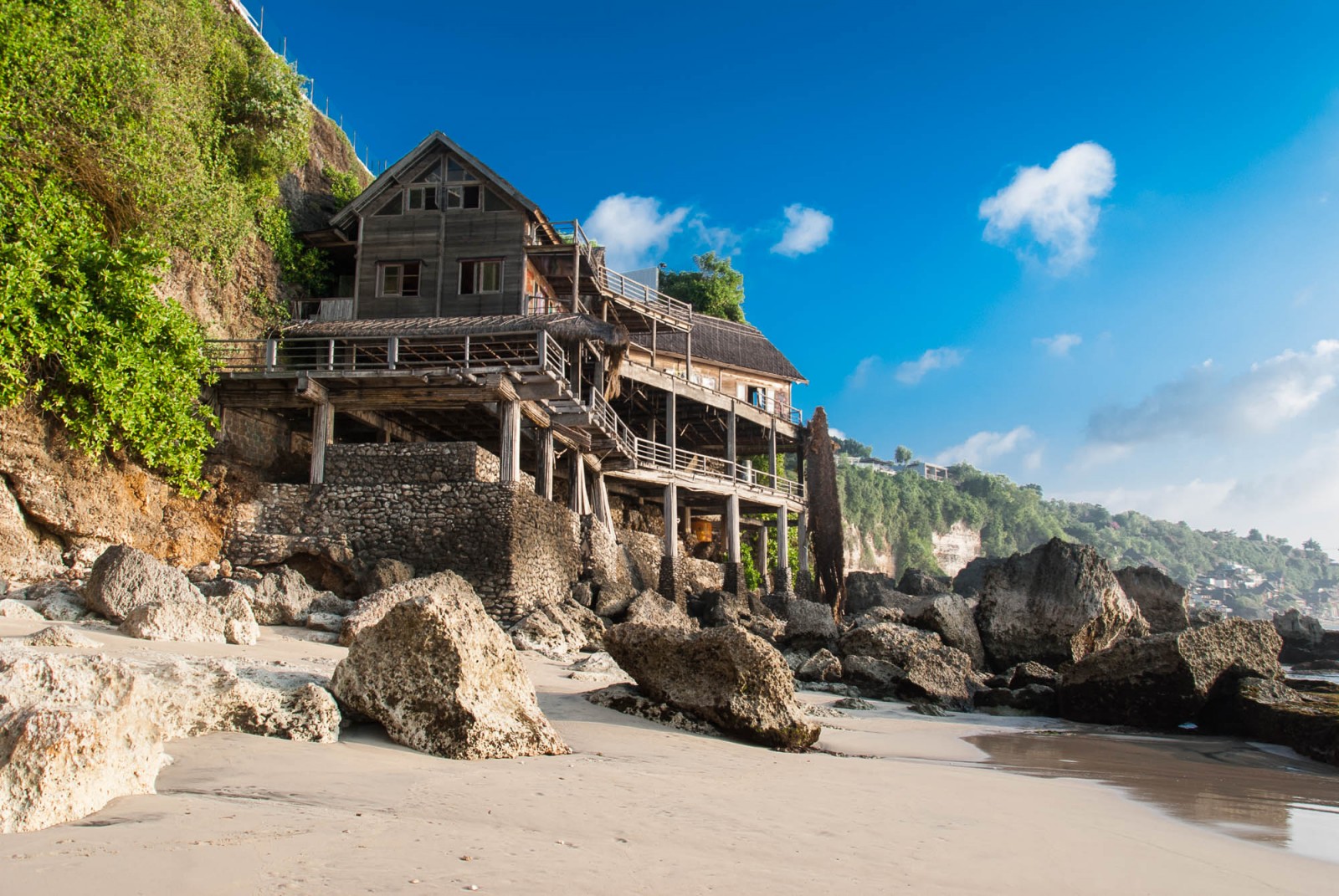 Abandoned construction near Dreamland beach
You'll spot numerous surfers waiting on a line up to catch their perfect wave. There is surfboard rental on site, and surf lessons also available for an additional fee.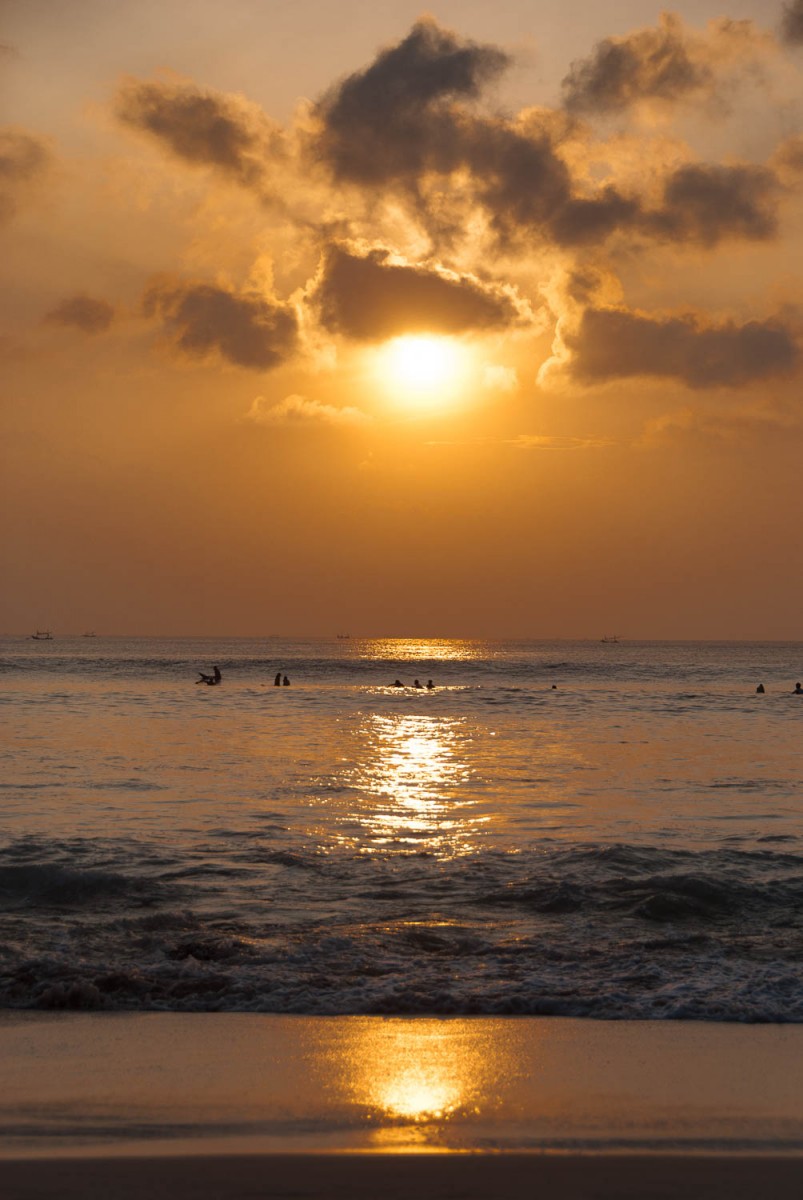 Sunset surf at Dreamland
Jimbaran Beach
One of the two beaches of Bukit Peninsula (the other one is Nusa Dua), Jimbaran is perfect for swimming, walking, running, and it is easily accessible by car or bike. With almost no waves, even during high tide, Jimbaran is a perfect place for families on vacation or a lazy day of sunbathing.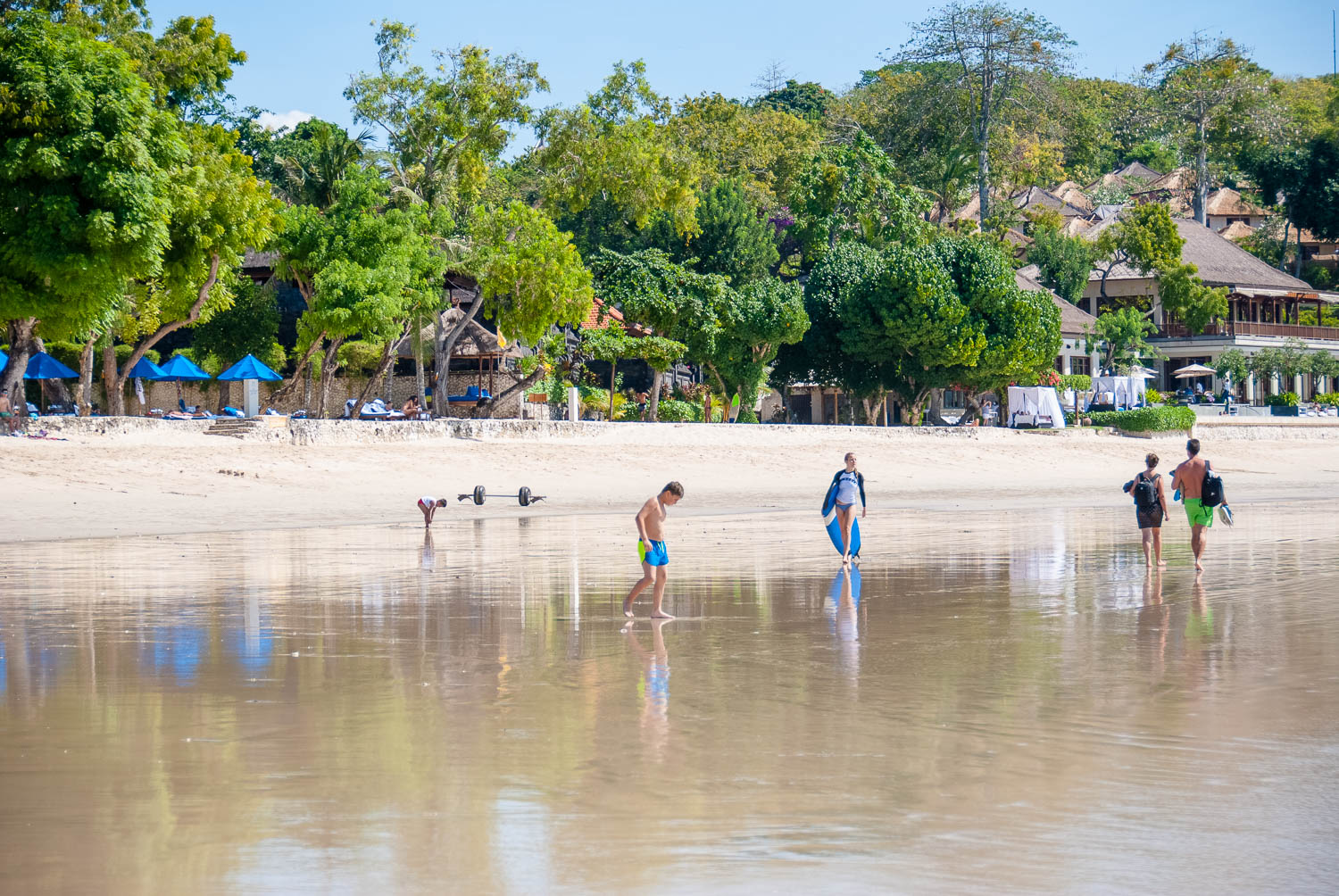 Smooth and shallow Jimbaran beach is a great place for kids
Like seafood? The fish restaurants and markets along Jimbaran beach are the best in Bali. If you're having a dinner at one of the places near the northern end of the beach, you'll get the best sunset views:)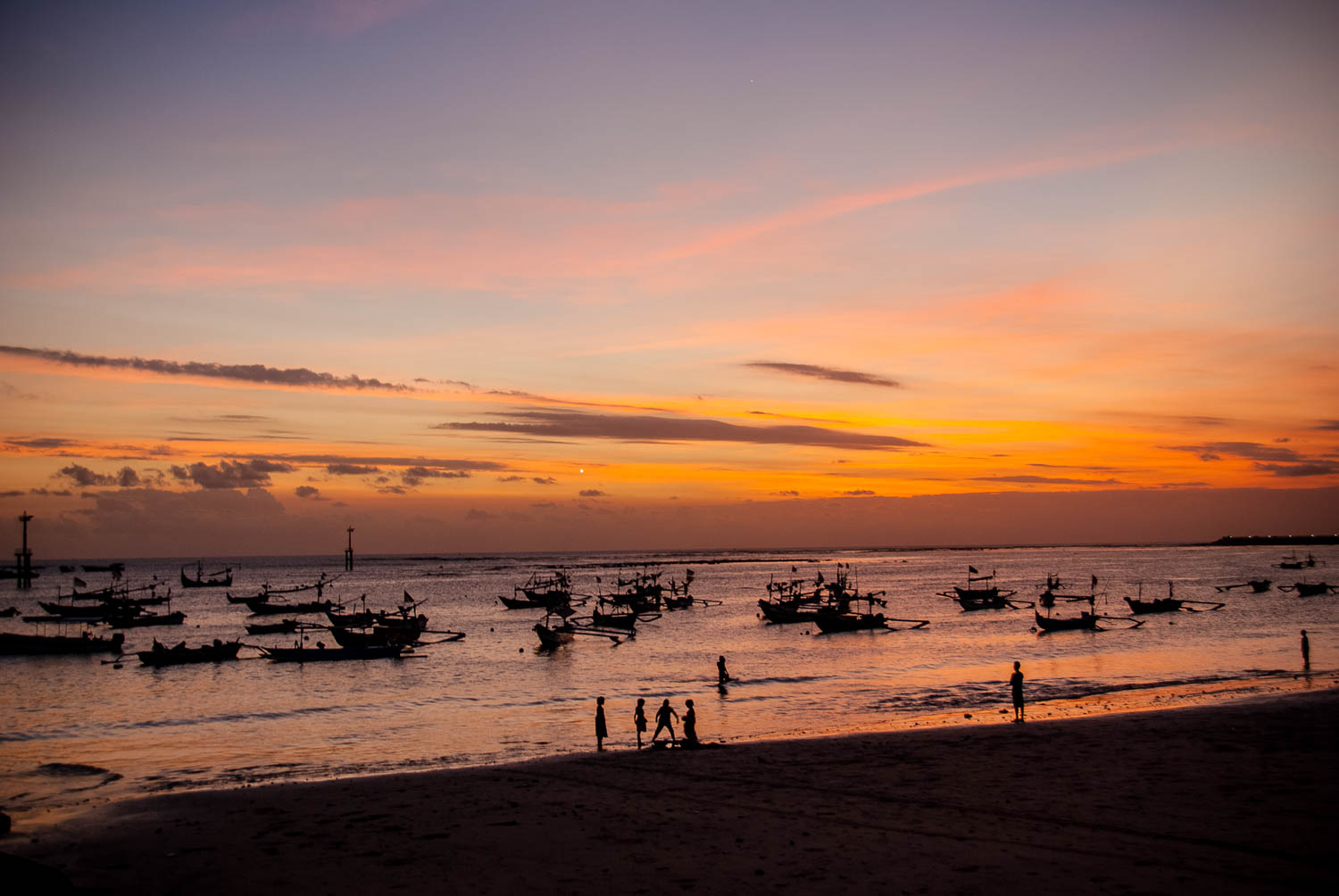 Fishermen boats at sunset in Jimbaran bay
Nusa Dua Beach
The first thing you notice about Nusa Dua is how empty it is. The area is known for its luxury hotels, but the beach is open to the public. You don't have to be a guest at one of the resorts to enjoy the golden sand, clean water and relative solitude for free, making Nusa Dua beach a budget luxury.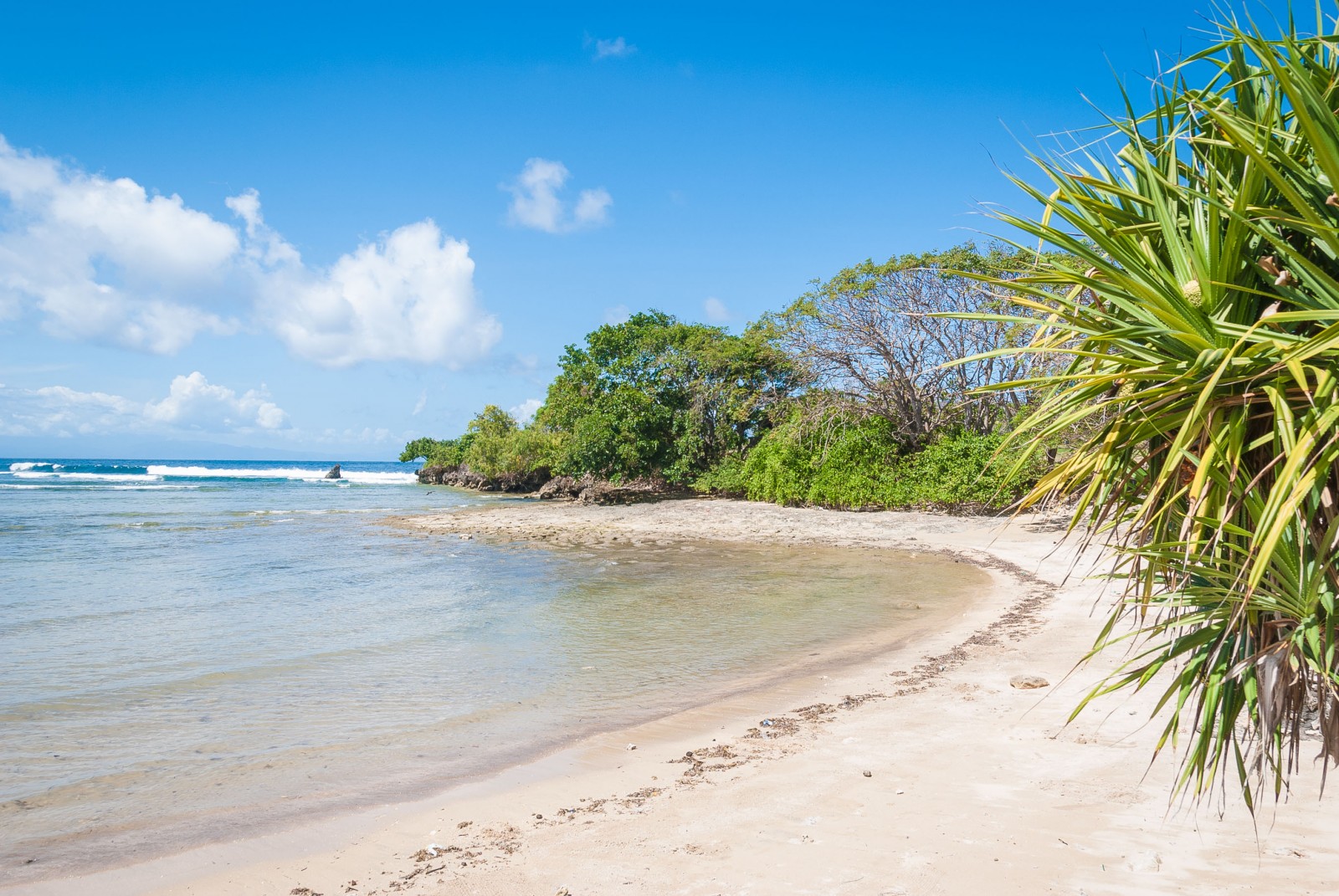 You can have it all by yourself!
There is one spot in Nusa Dua called Water Blow, water comes there through a narrow opening, and then blows up, when the waves keep coming.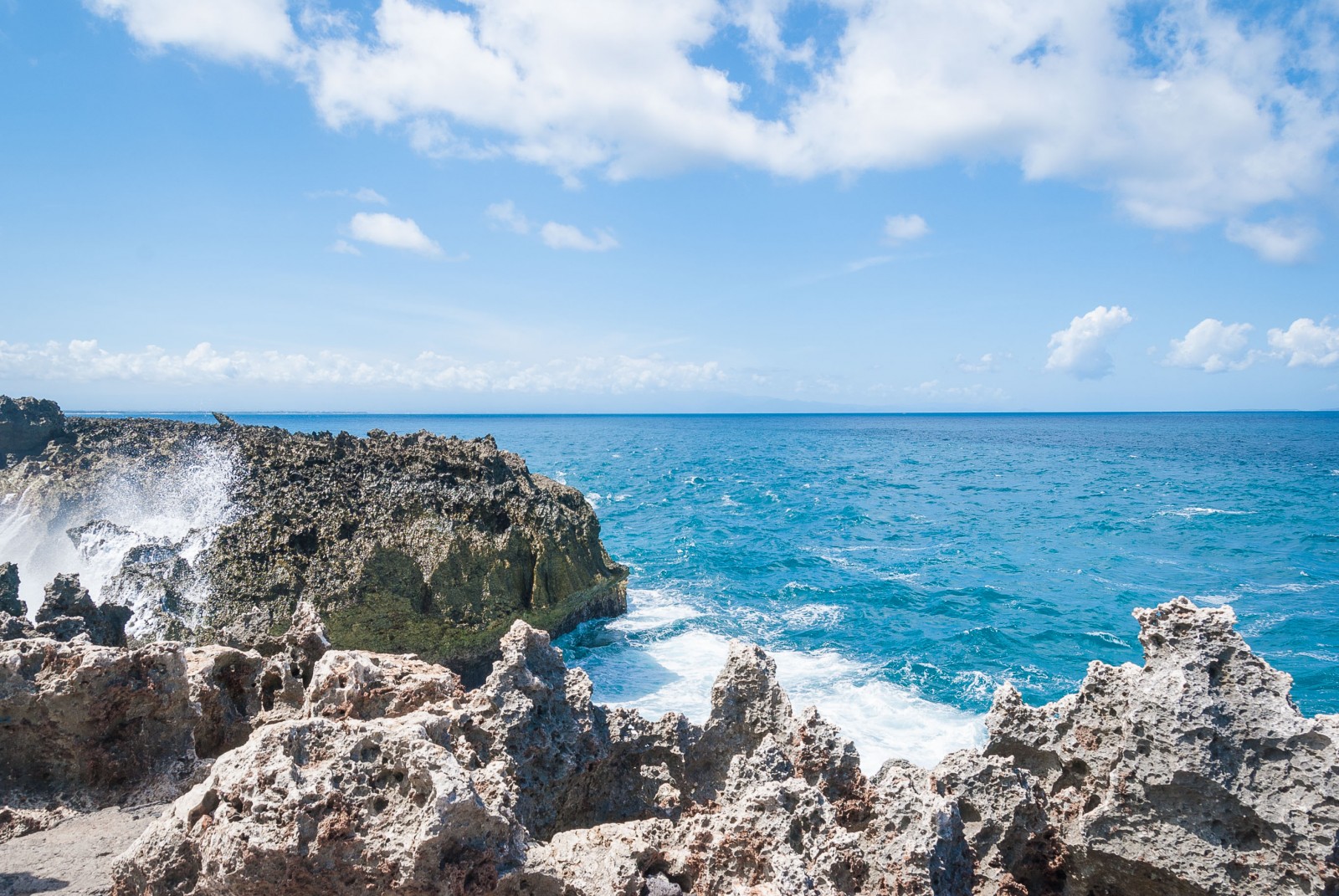 Waves crashing at Waterblow
Pantai Pendawa
Pendawa has a few downsides. This is one of the few beaches in Southern Bali you have to pay for. The fee is 14K rupiahs (about $1USD) per person and should be paid upon entering the road to the beach. During a high tide, Pendawa is not advisable to swimming, but we spotted several surfers and kayaks there.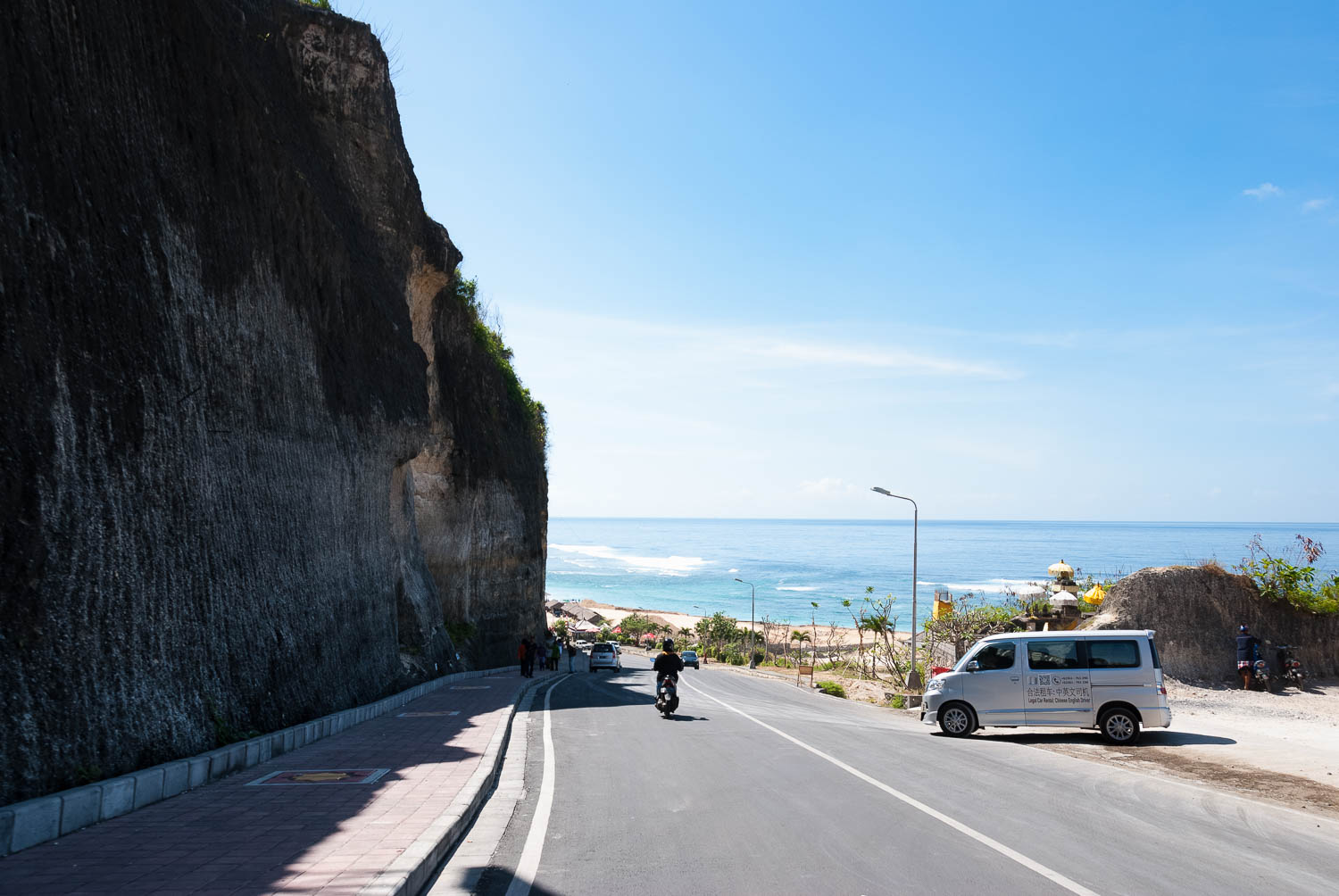 Picturesque road to Pendawa Beach
Pendawa used to be a lesser known spot favored by locals, but since the new road was built it has became more popular with tourists.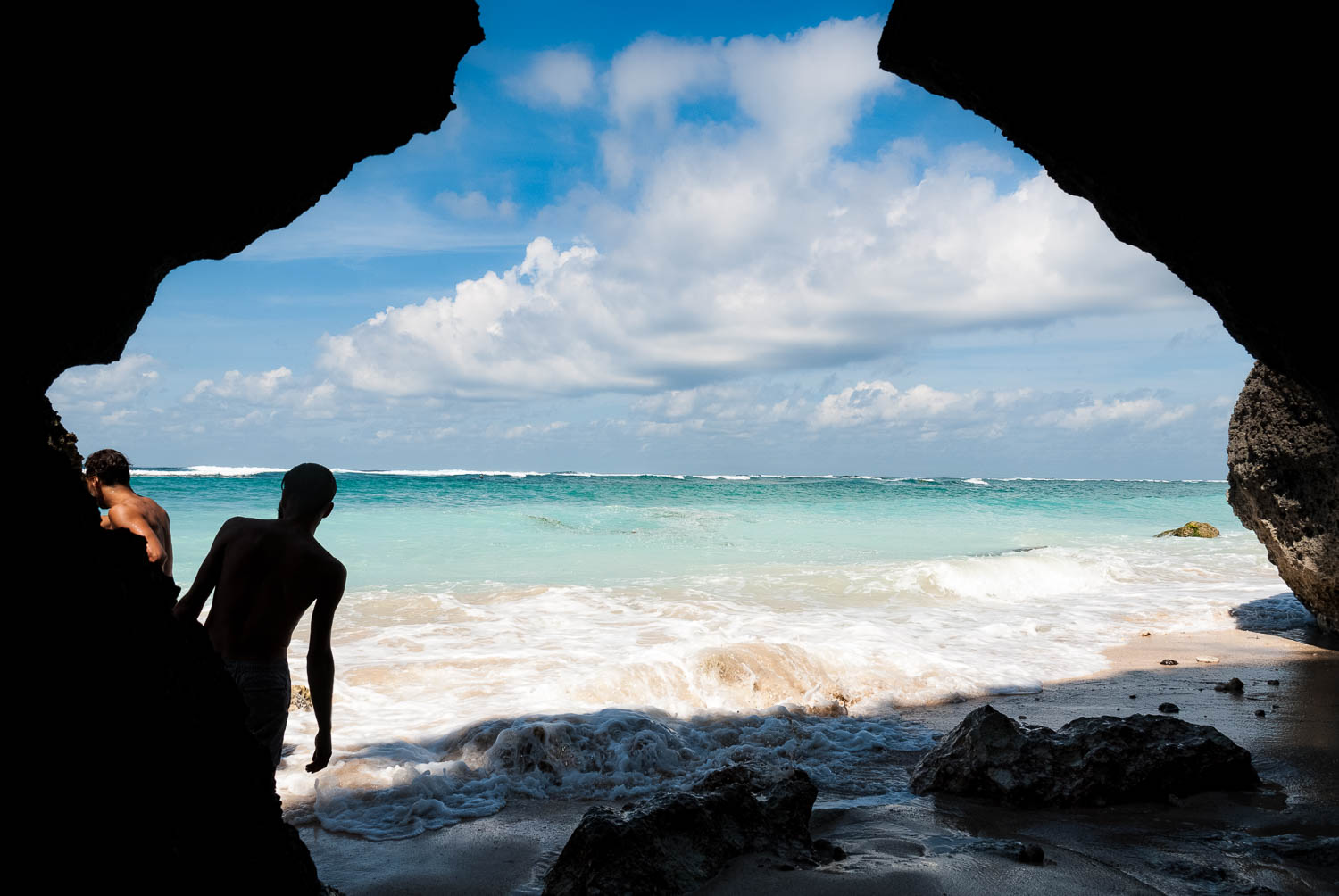 View from one of the Pendawa caves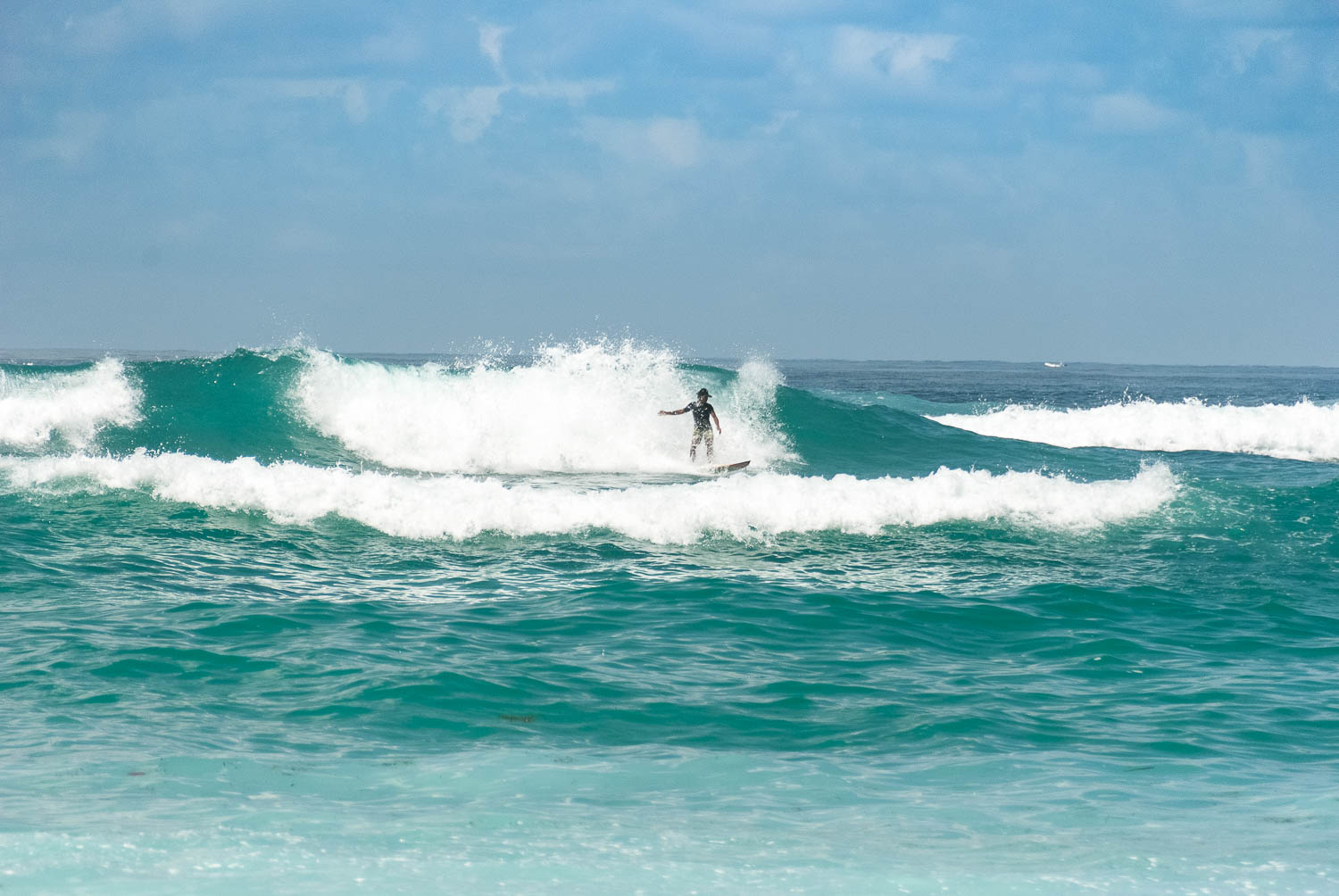 Surfing at Pendawa
Pantai Melasti
When we went to Bali we thought Melasti beach would be our secret spot. But we soon discovered that this beach is everyone's secret spot, although it is still favored mostly by locals. There is a lot of coral, so it can be hard to your feet. But once you go into the water, but you can still enjoy the sand and the view.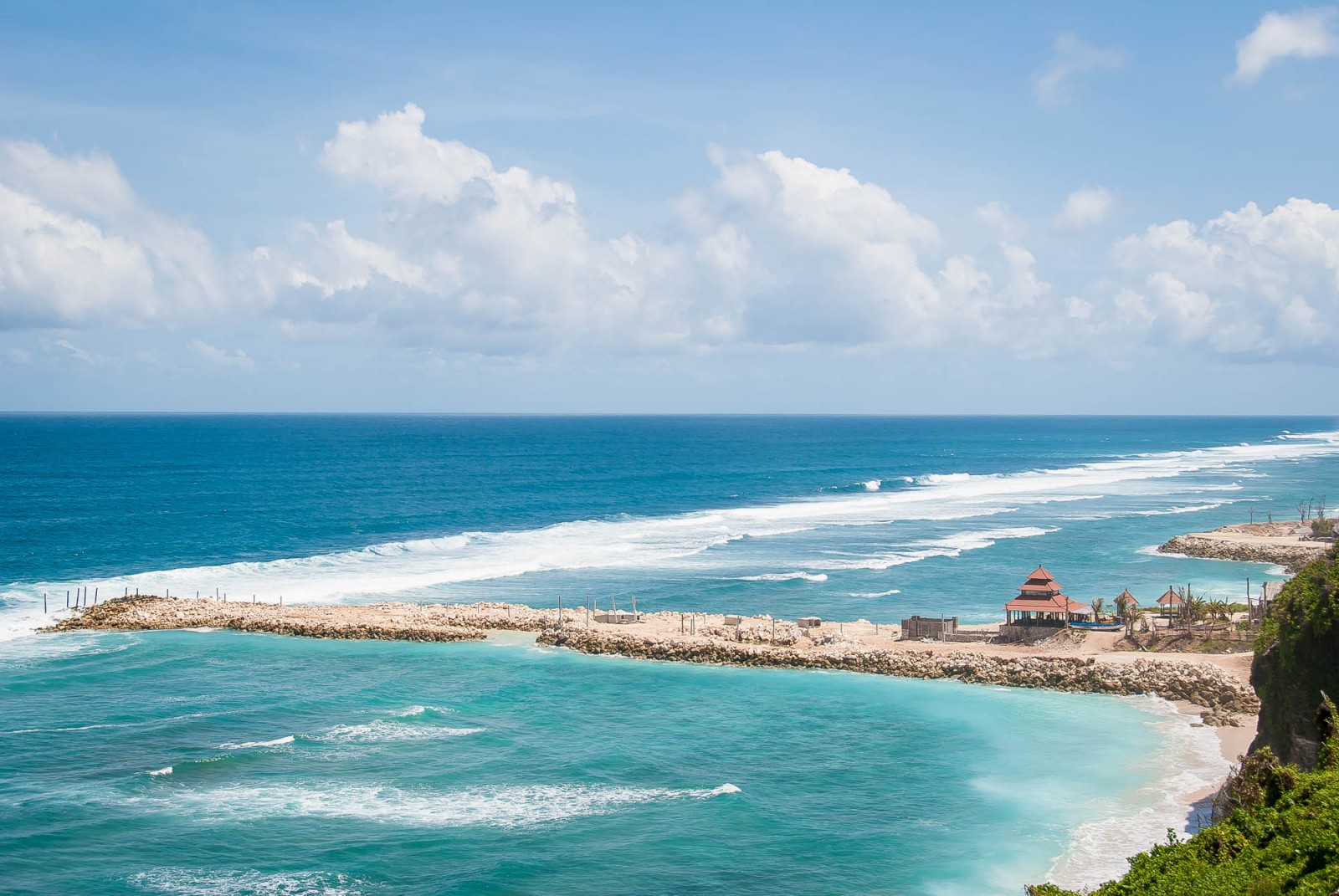 A view of Melasti Beach from a nearest hilltop
The lines of black sand on Melasti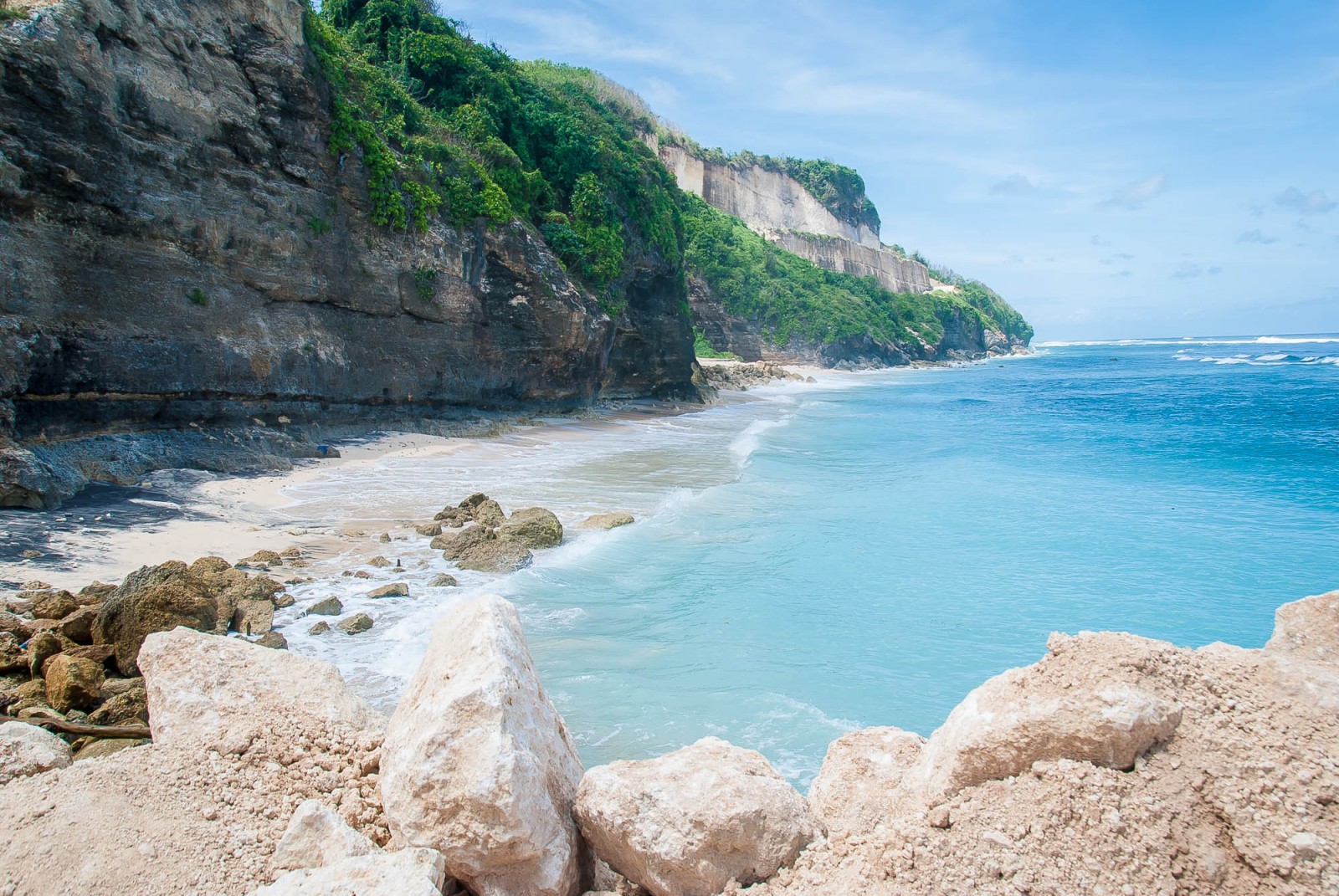 Nyang-Nyang
We were warned this would be one of the hardest beaches to get to. Locals told us there would be "more than 500 steps down." This is not exactly the case. But getting to Nyang-Nyang beach did involve a steep hike through the woods, complete with monkeys and spiders. The effort pays off when you arrive at the wonderful white strand of sand, where the sunset view is the most incredible on the whole island.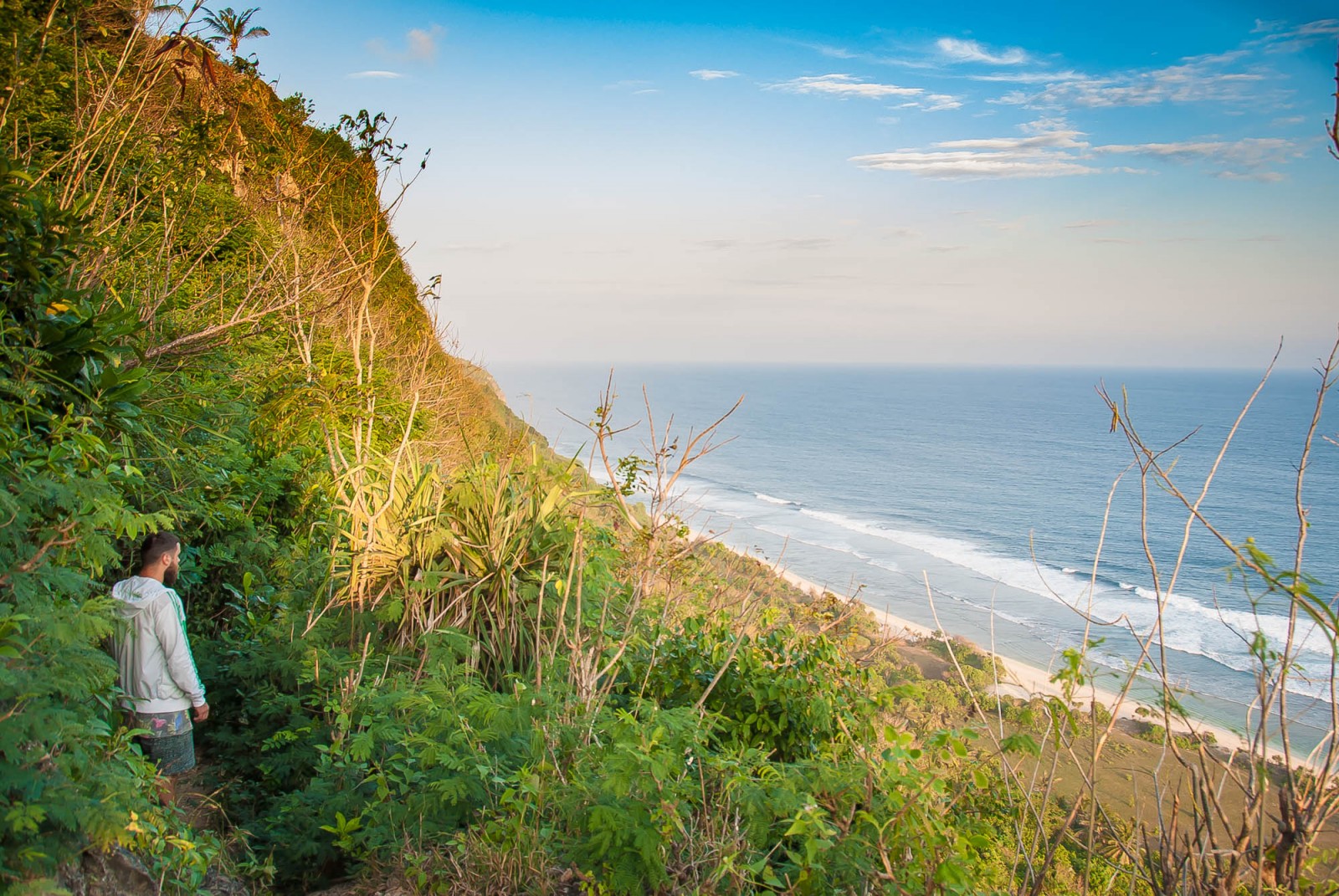 Because of the hard to get to location, the people you'll find at Nyang-Nyang are those who are not daunted by the steep hike. We saw a few photographers and campers, and a small group of Chinese students.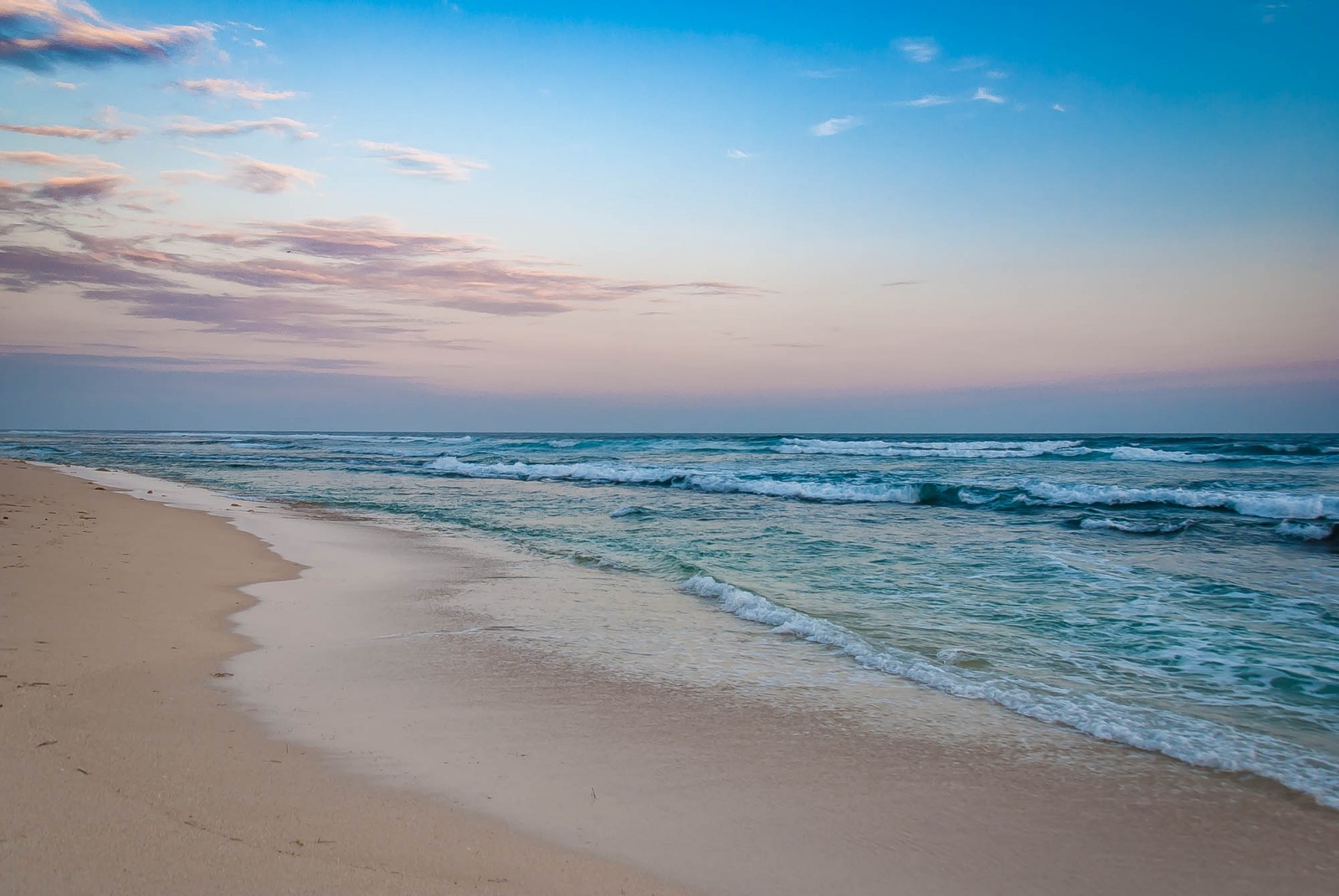 East side of the sky at the sunset time
Nyang-nyang is located at the most southern tip of the Bukit, so the sun is setting on your right side, and the left side of the sky can burst with incredible colors.
Added Bonus– there is an old wooden shipwreck right on the beach, which makes a great spot for photography!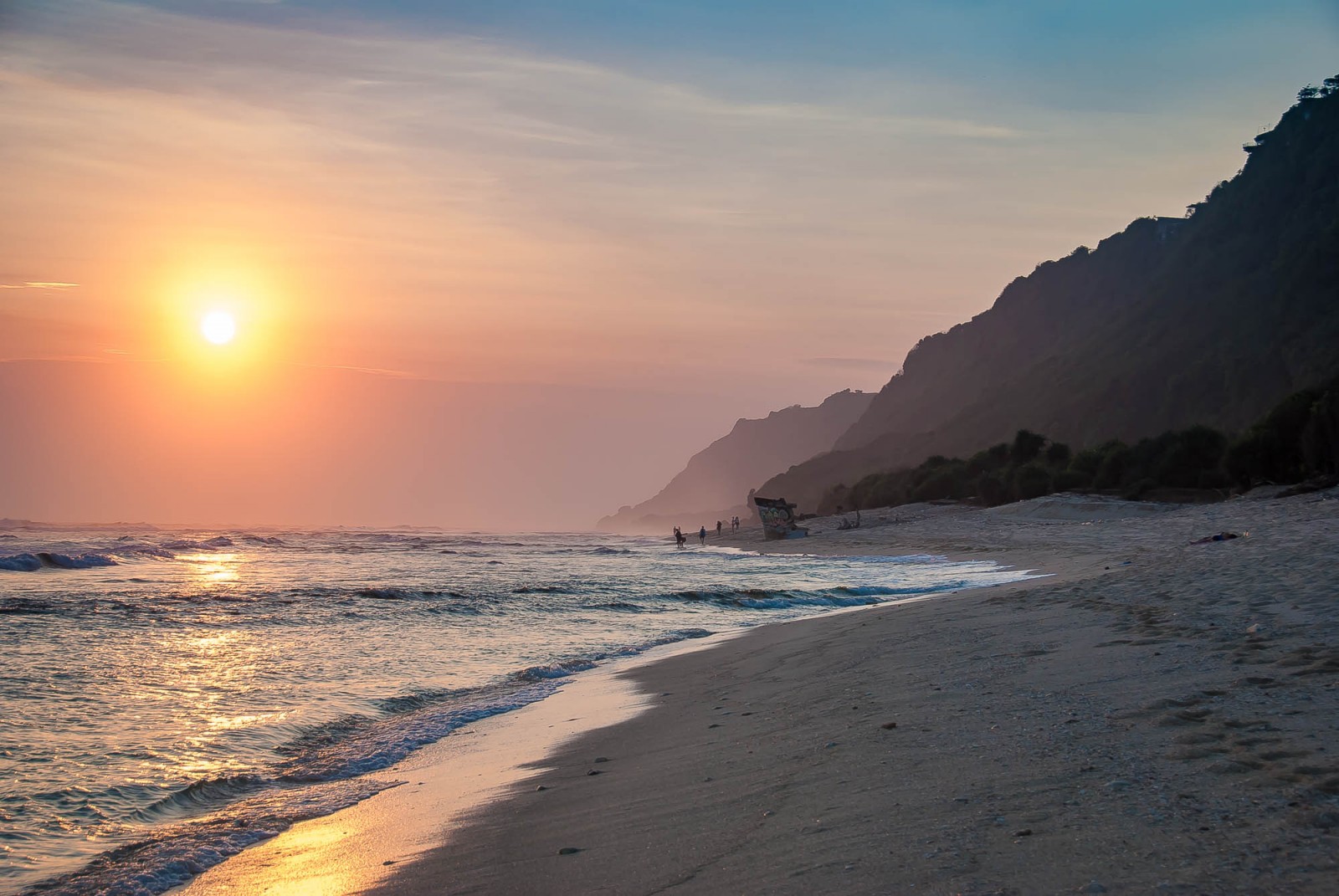 Perfect sunset on Nyang-Nyang beach