Editor's Note: Anastasia Chernykh, the social media manager of this blog, recently visited the Christmas Market in Wroclaw, Poland. I asked her to write a guest post about it. Enjoy! – Jen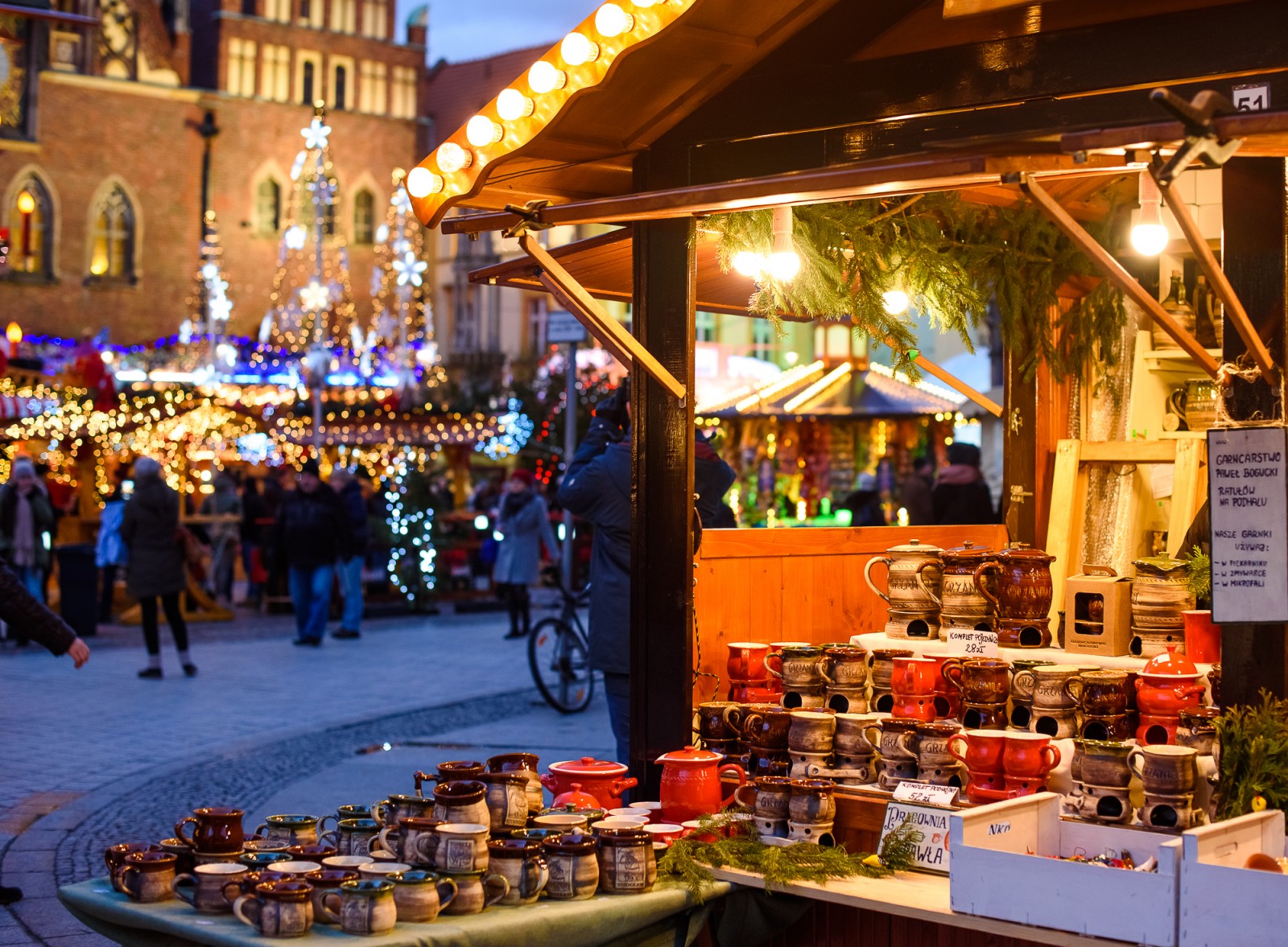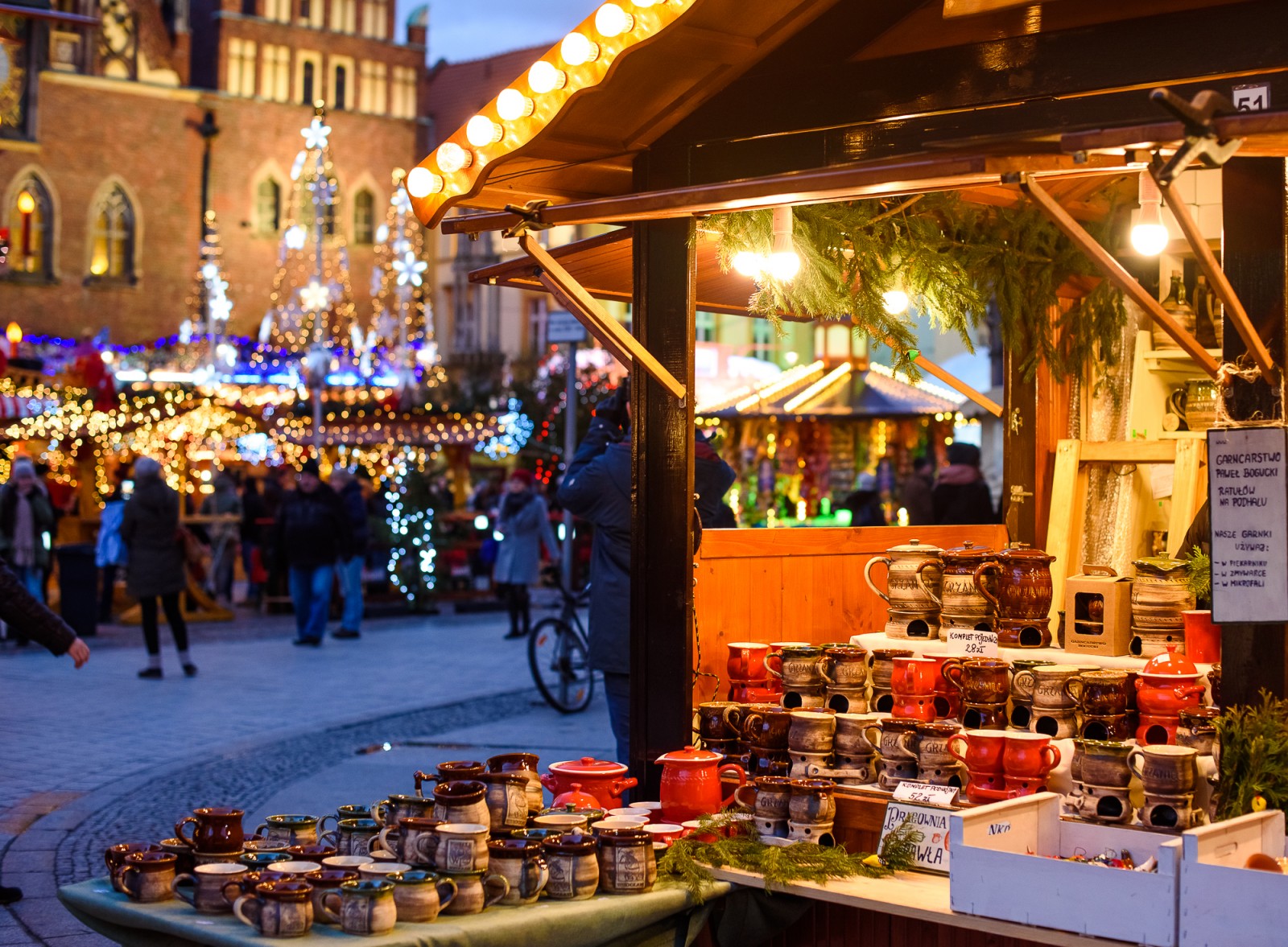 Festive Lights at Wrocław Christmas Market
It's that time of year again! The Christmas Markets have started to pop up all over the Europe (a few of them can be found in US and Canada, and- believe it or not- in Asia!). What started as a good German holiday tradition is now a well-known global phenomenon, and widely celebrated event across the globe.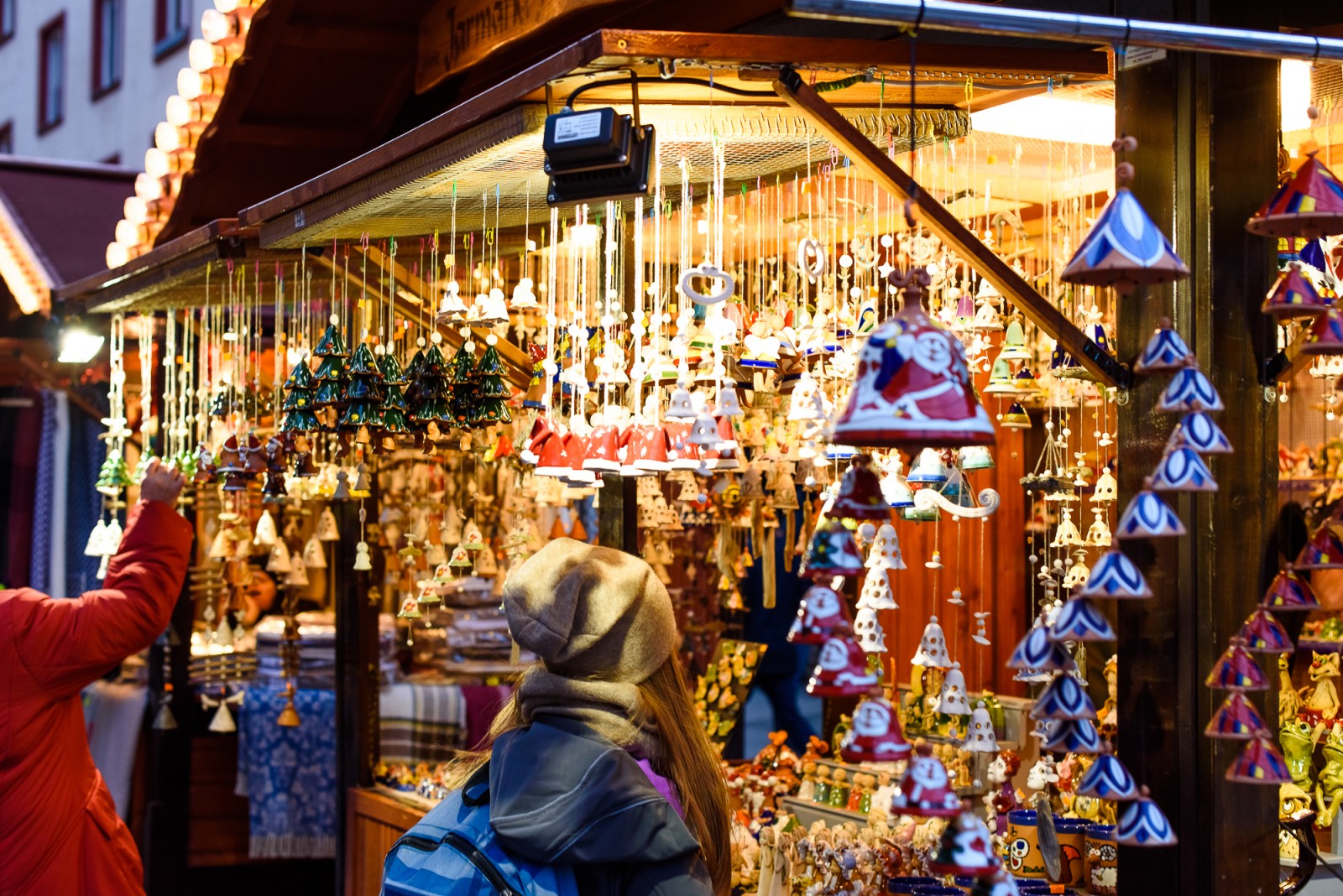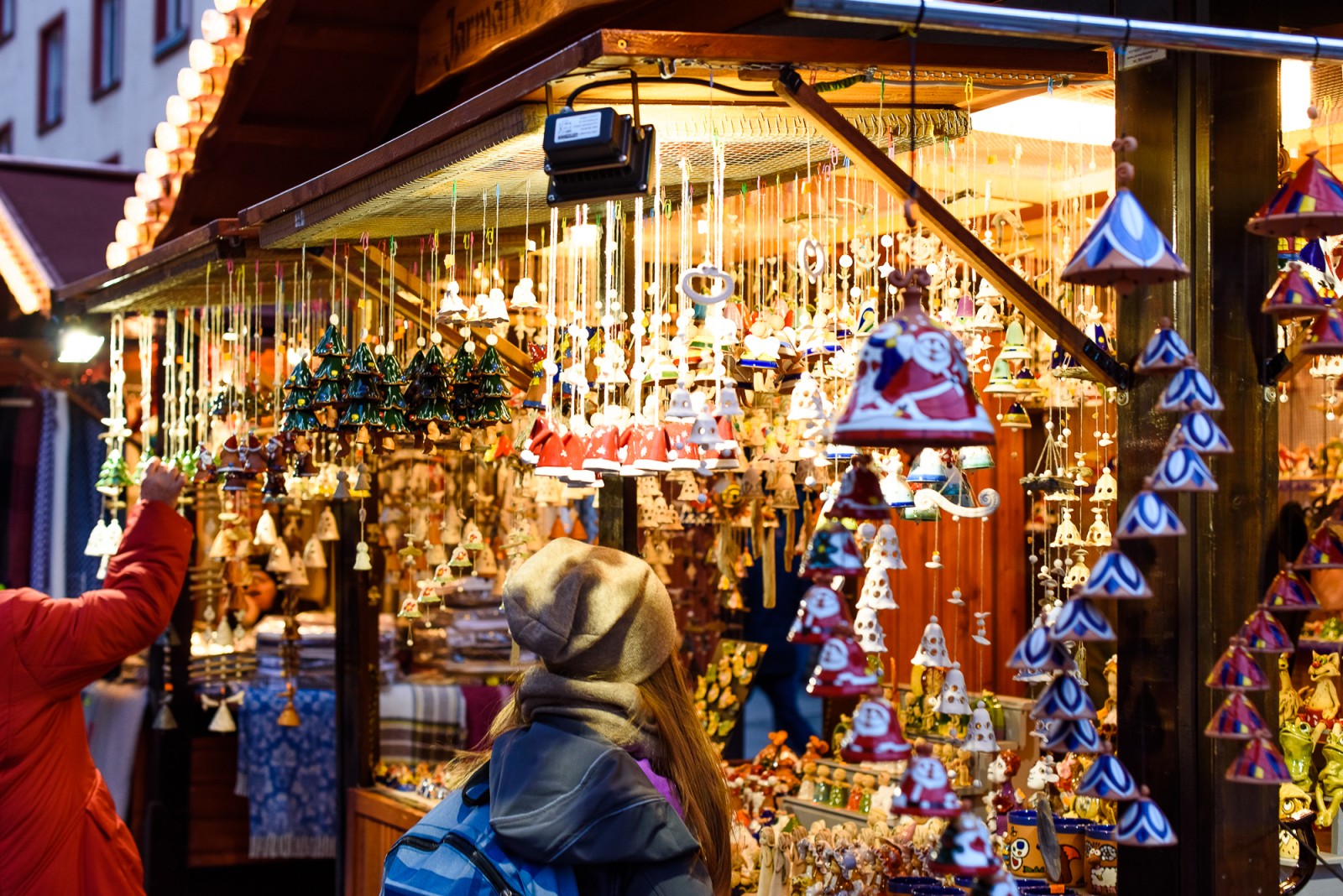 Christmas ornaments and bells for sale
According to European lore, the Christmas Markets started long before Germany became a nation. You are likely to find a Christmas Market located everywhere where German is spoken, including Austria, Switzerland, and some areas of France and Poland. German immigrants brought the tradition across the ocean. The festive atmosphere, wooden huts lit up with fairy lights, tasty foods, warming mulled wine, and lovely communal vibe made it a favorite holiday attraction.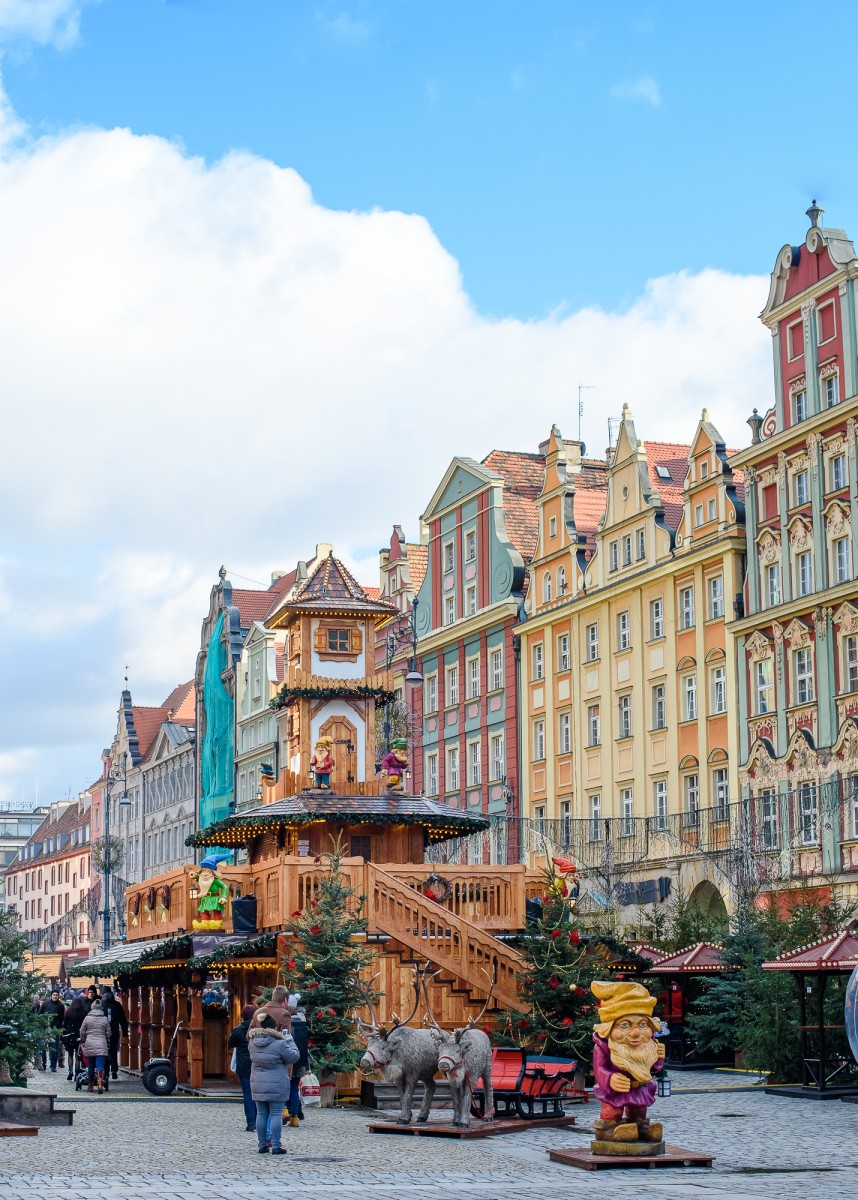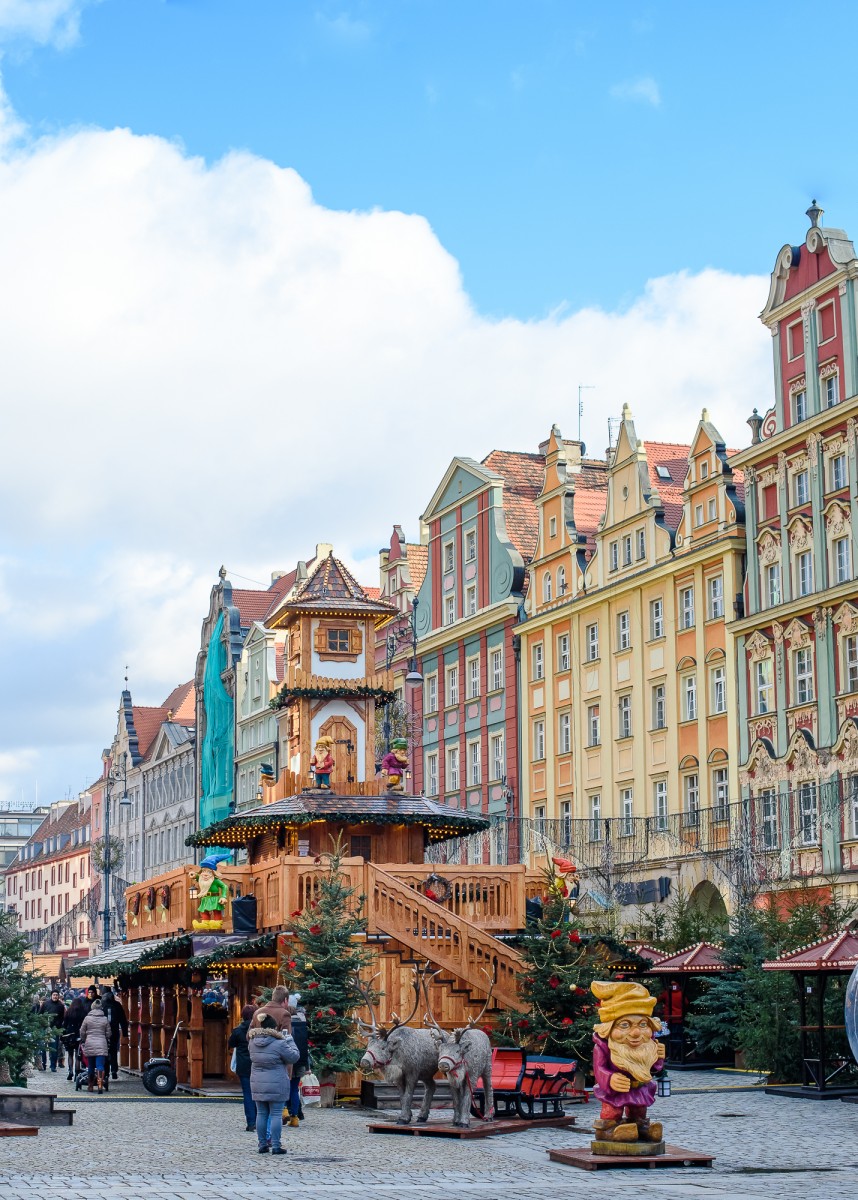 Reindeer at Rynok Square
The biggest markets draw millions of visitors every year, and those in the largest Polish cities became also popular with tourist coming to country in December from all over the world. Wroclaw (Breslau in German) is the fourth largest city in Poland, and the historical capital of Silesia Region in Western Poland. So it's easy to see why German ancestry found its way to the hearts of locals. In 2016, the city is a European Capital of Culture and the World Book Capital.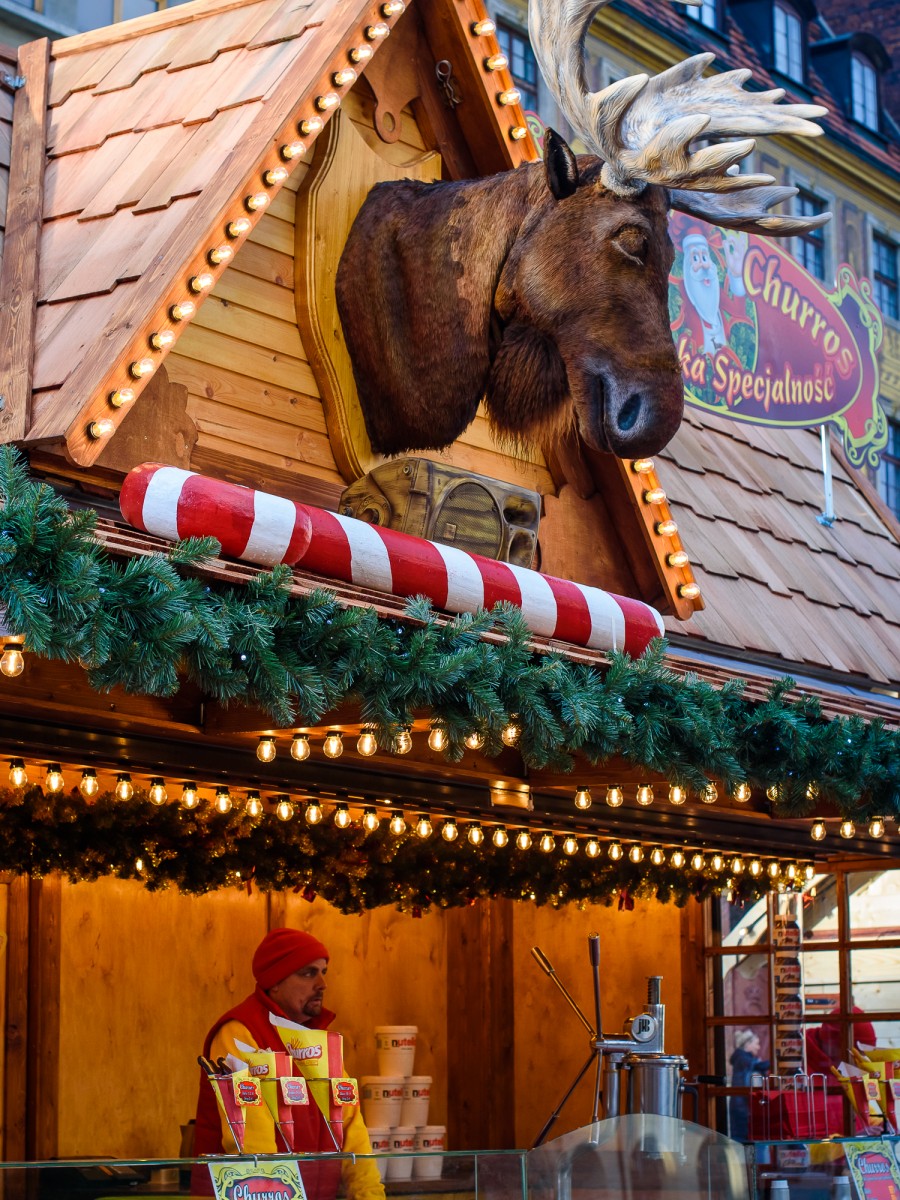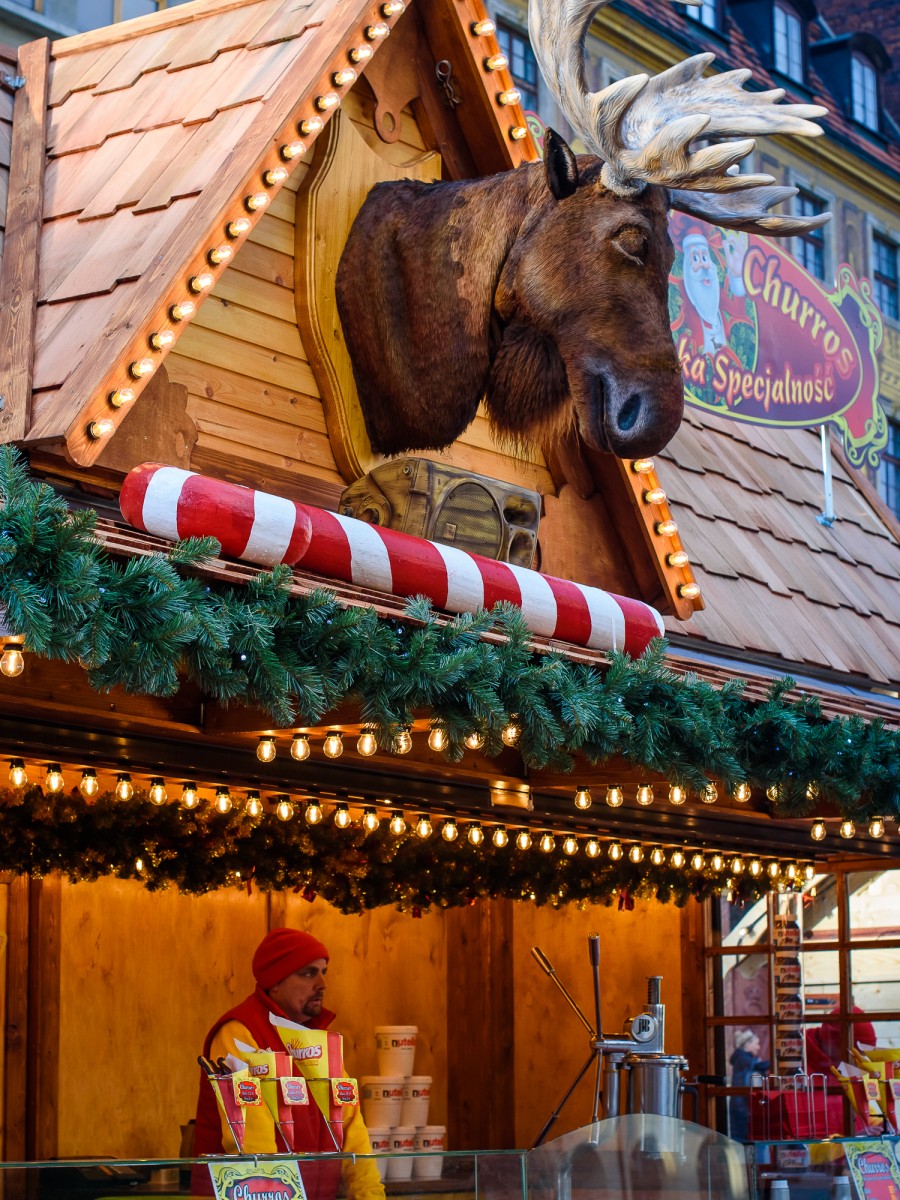 Salesman sporting moose-like expression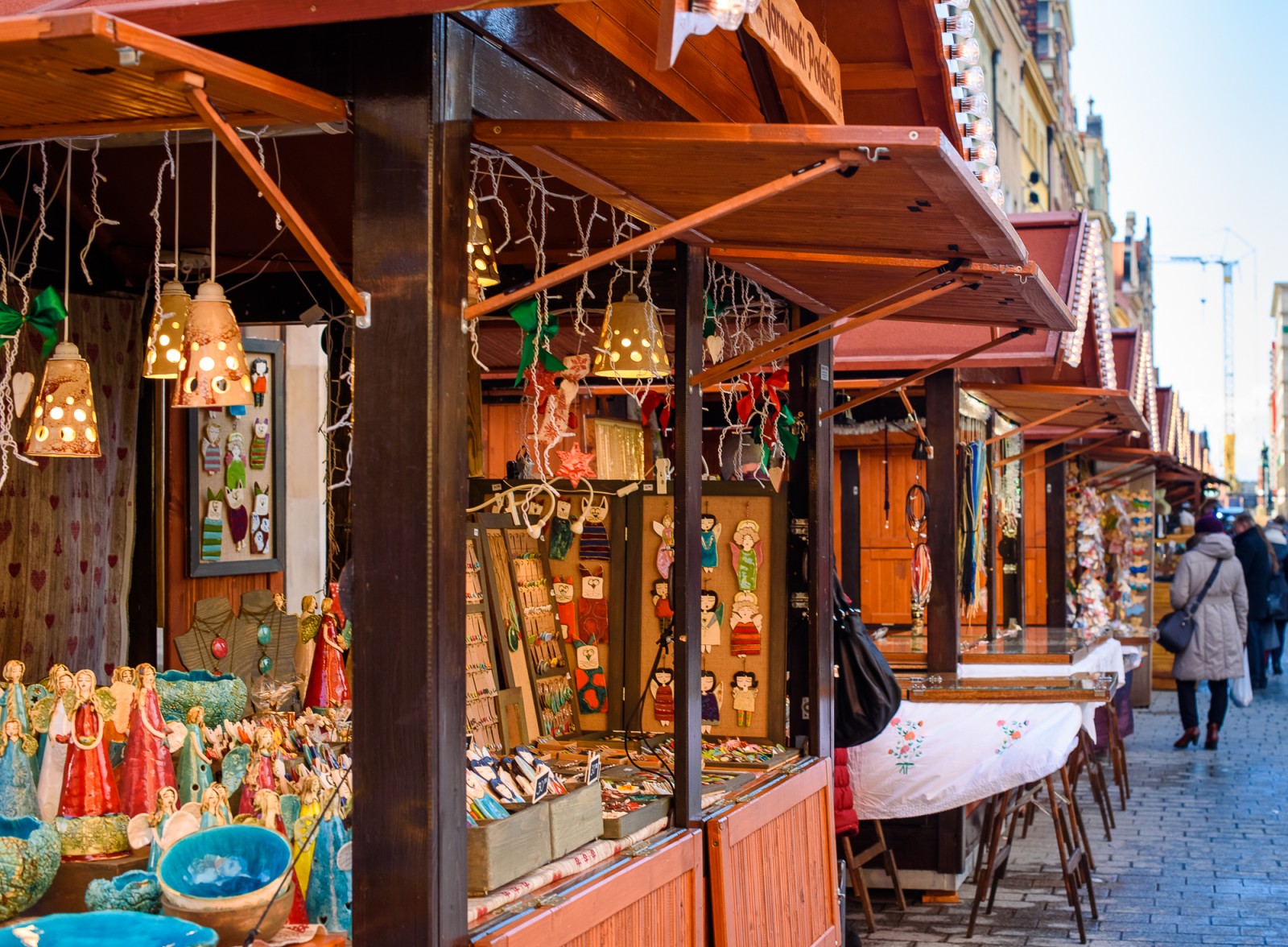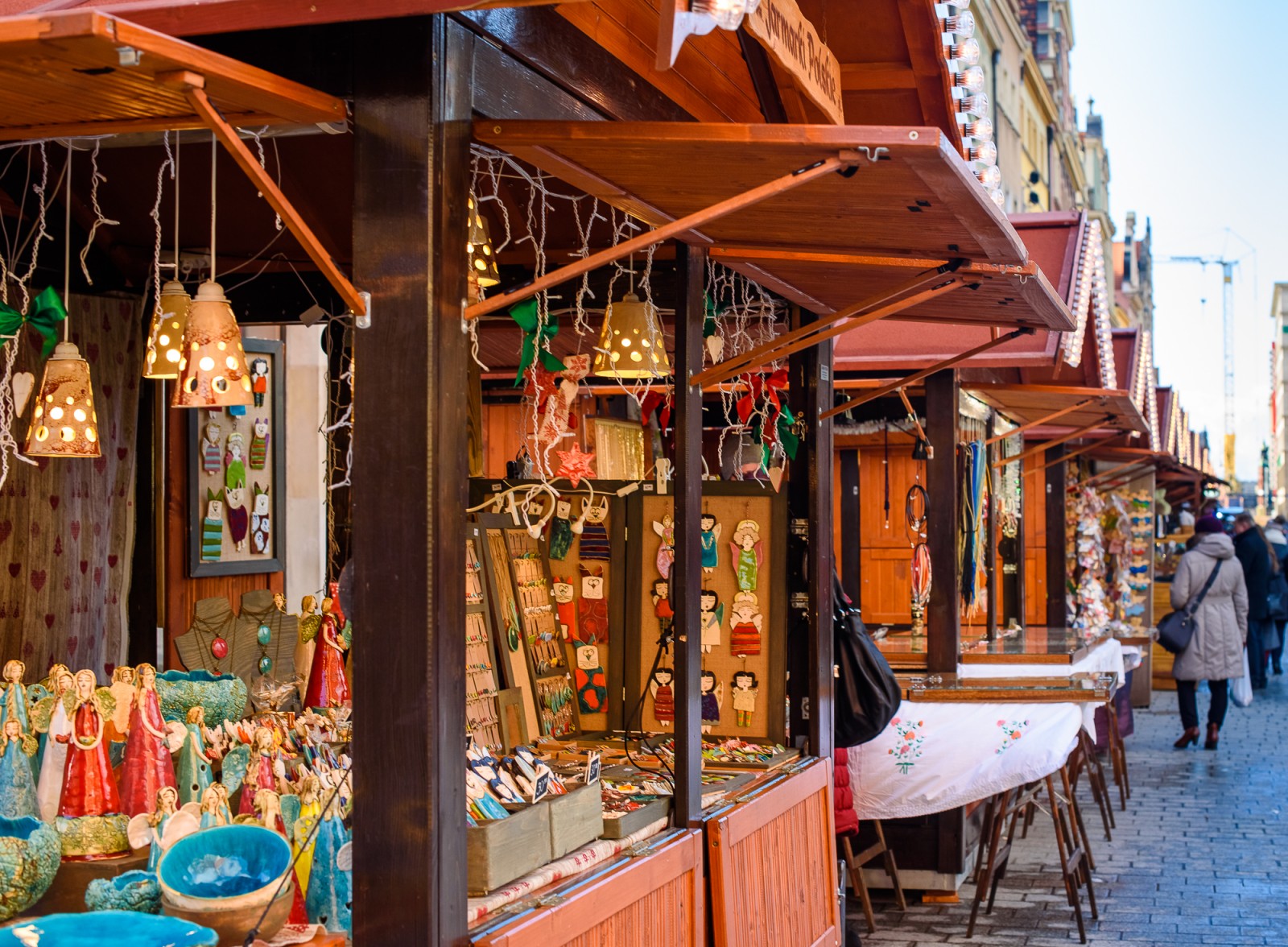 Hand made goods make great heart-warming gifts!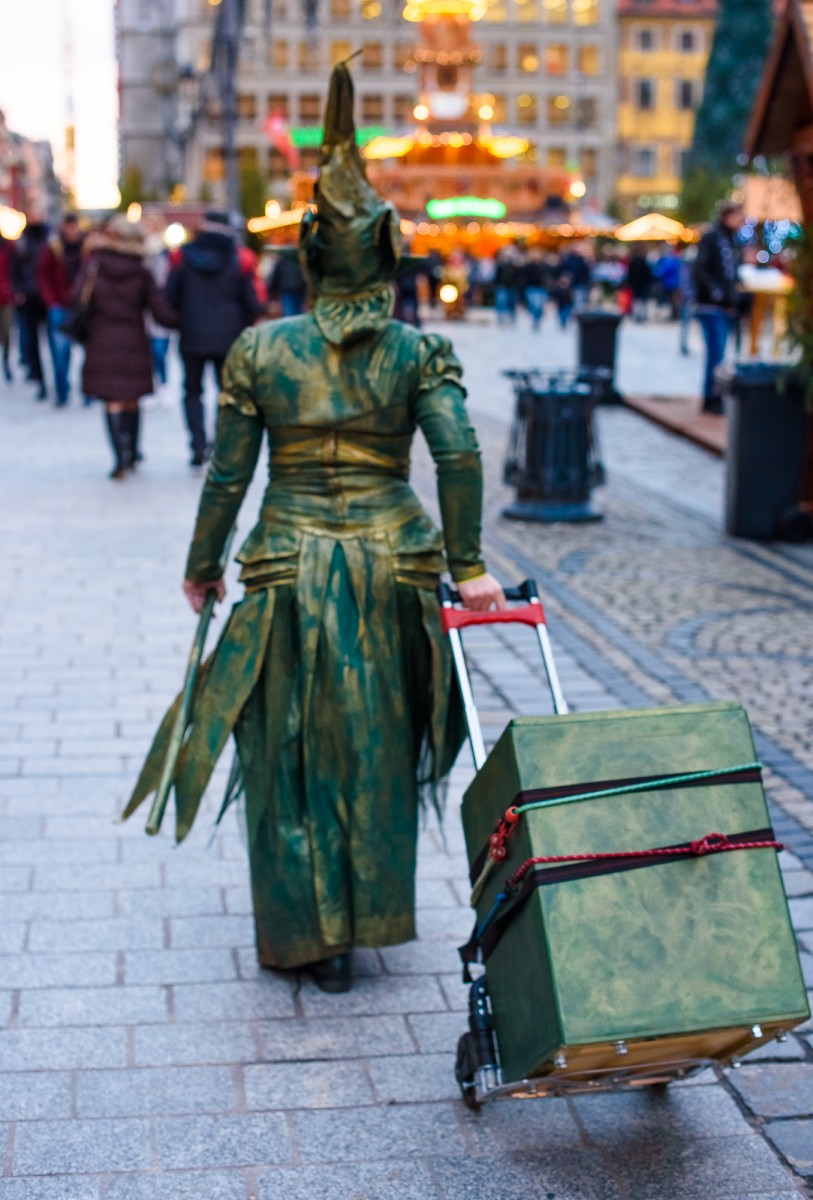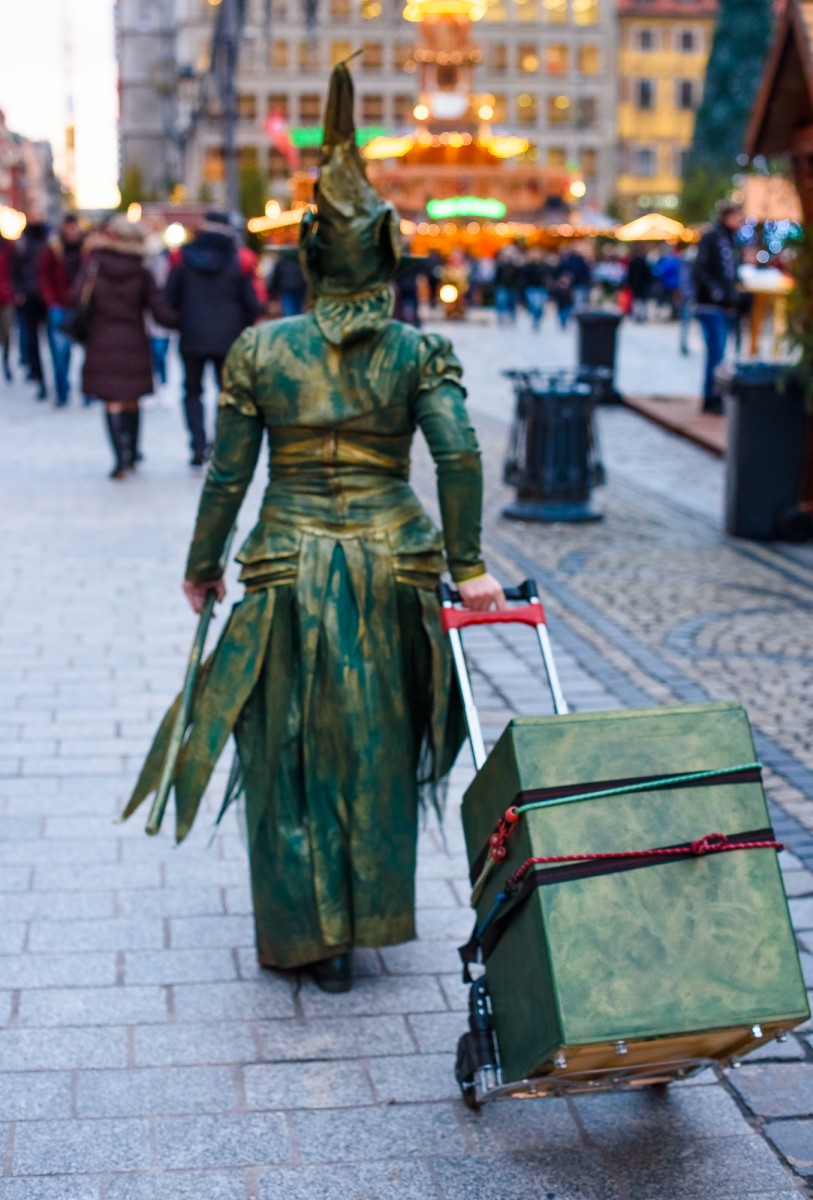 Fairy Wood comes with real fairies!
The major entertainment area is called "Bajkowy Lasek"(Fairy Wood), a place where you can see some Christmas plays for kids, adults can grab a cup of mulled wine, and just embrace the good mood!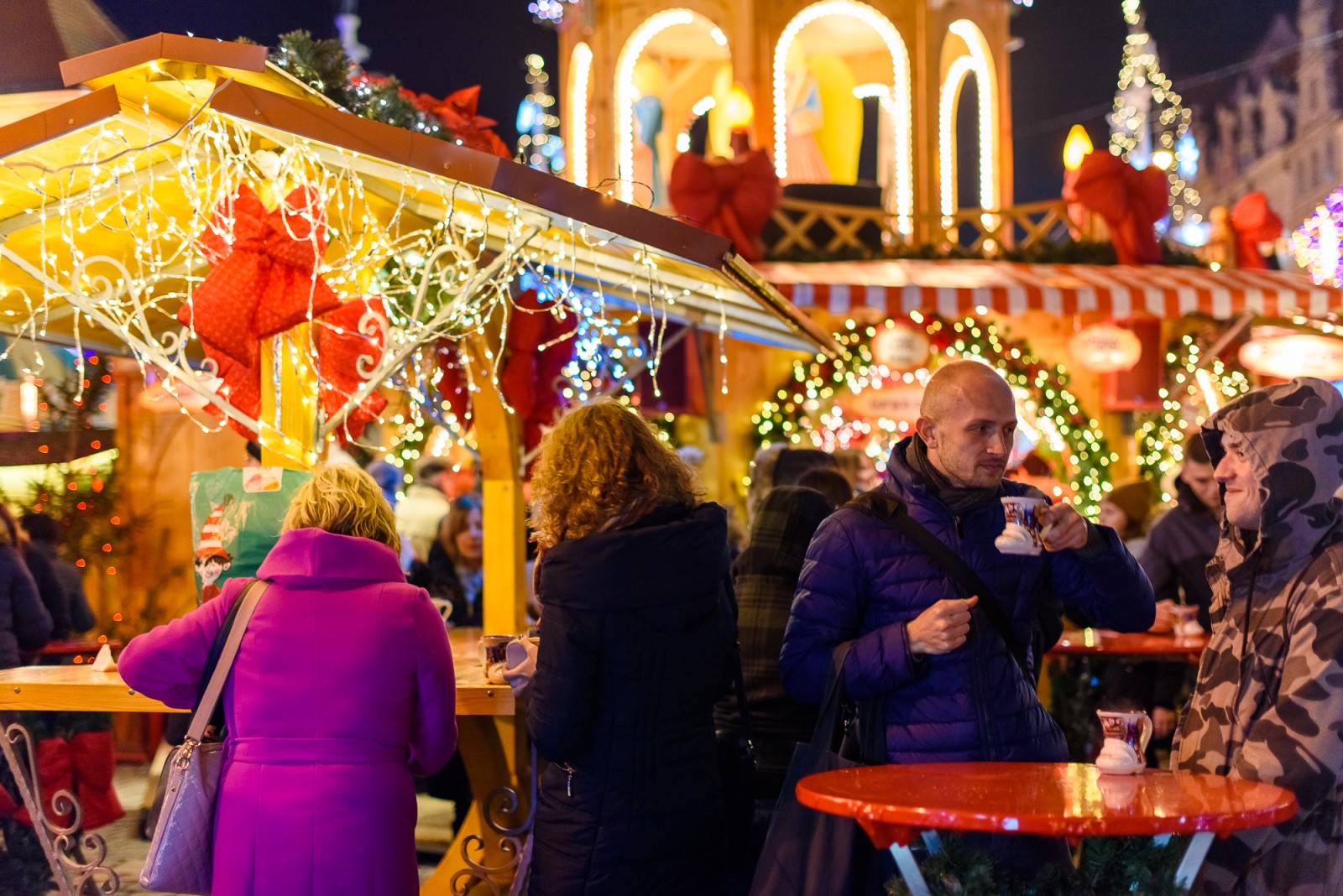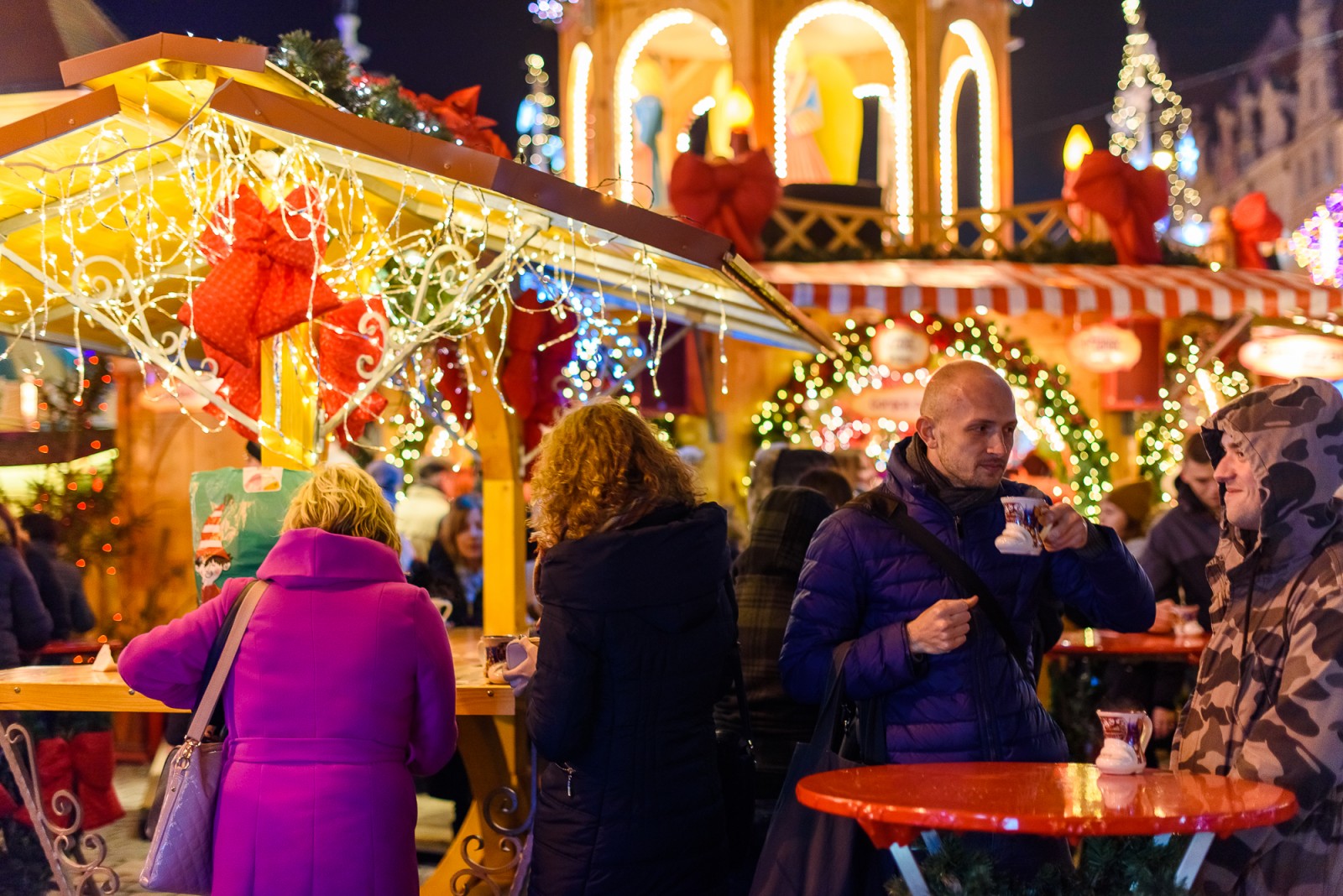 Cup of mulled wine to warm up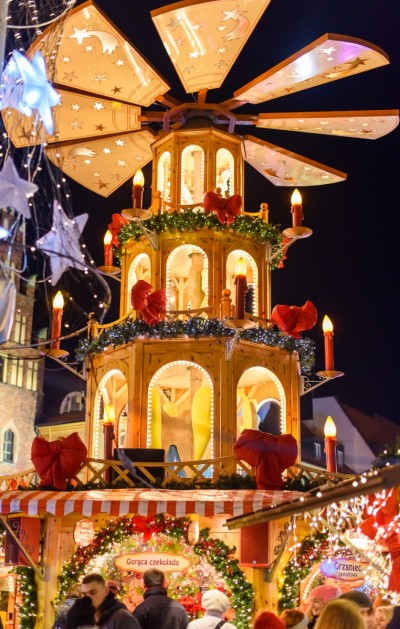 Christmas Lights in Wroclaw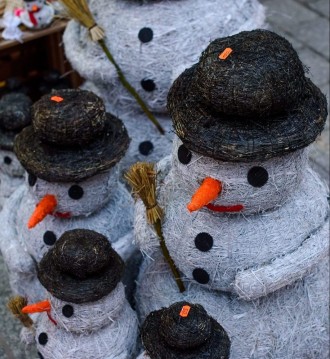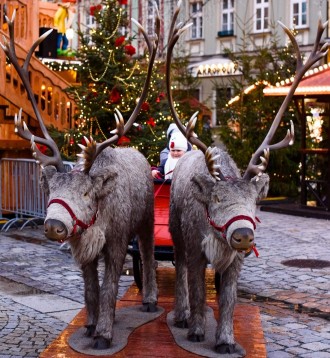 Classic guests at Christmas Market: Snowmen and Reindeer
It is also a fun and unique way to enjoy your Christmas shopping, and a great alternative to the overcrowded shopping malls!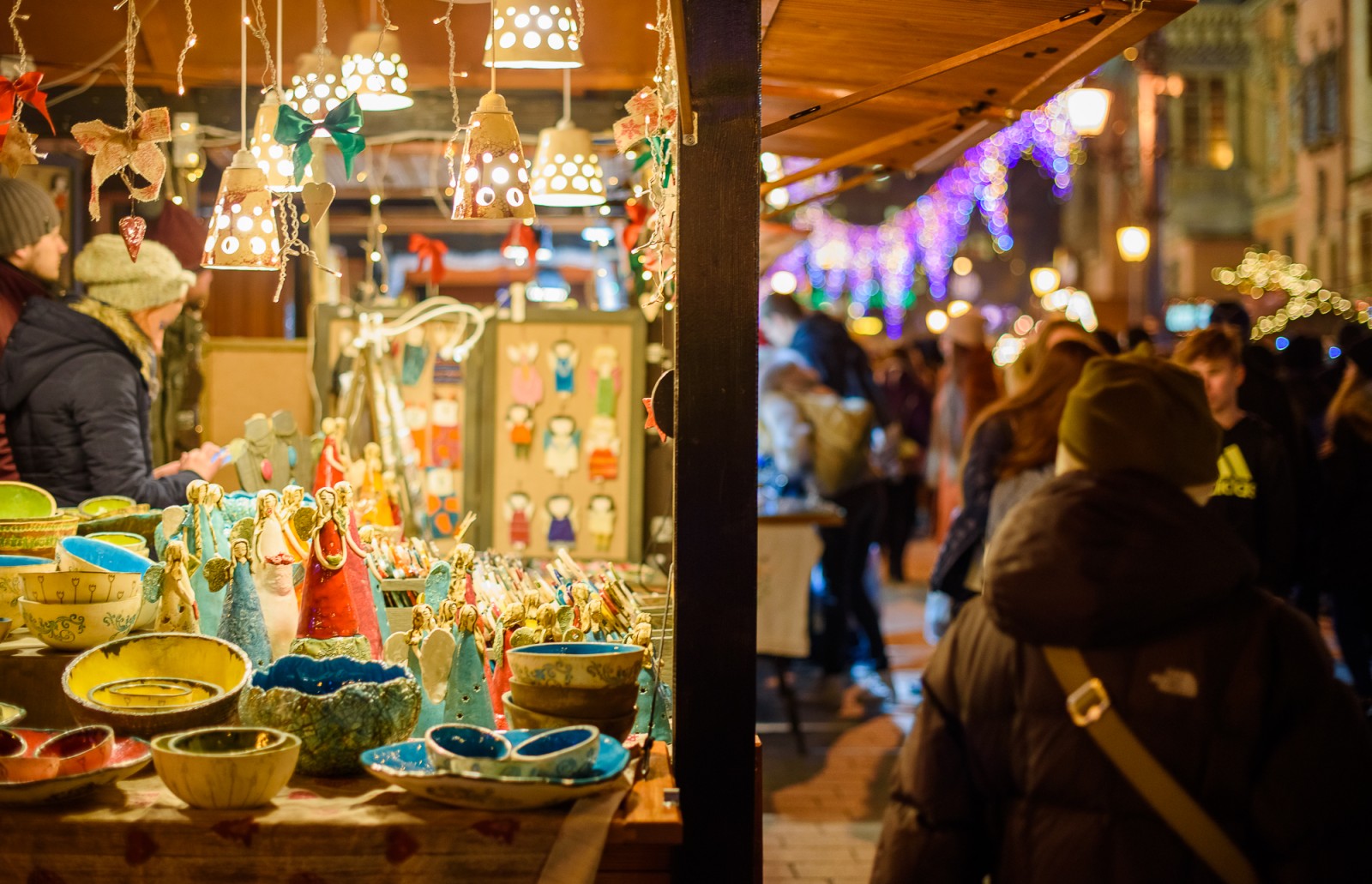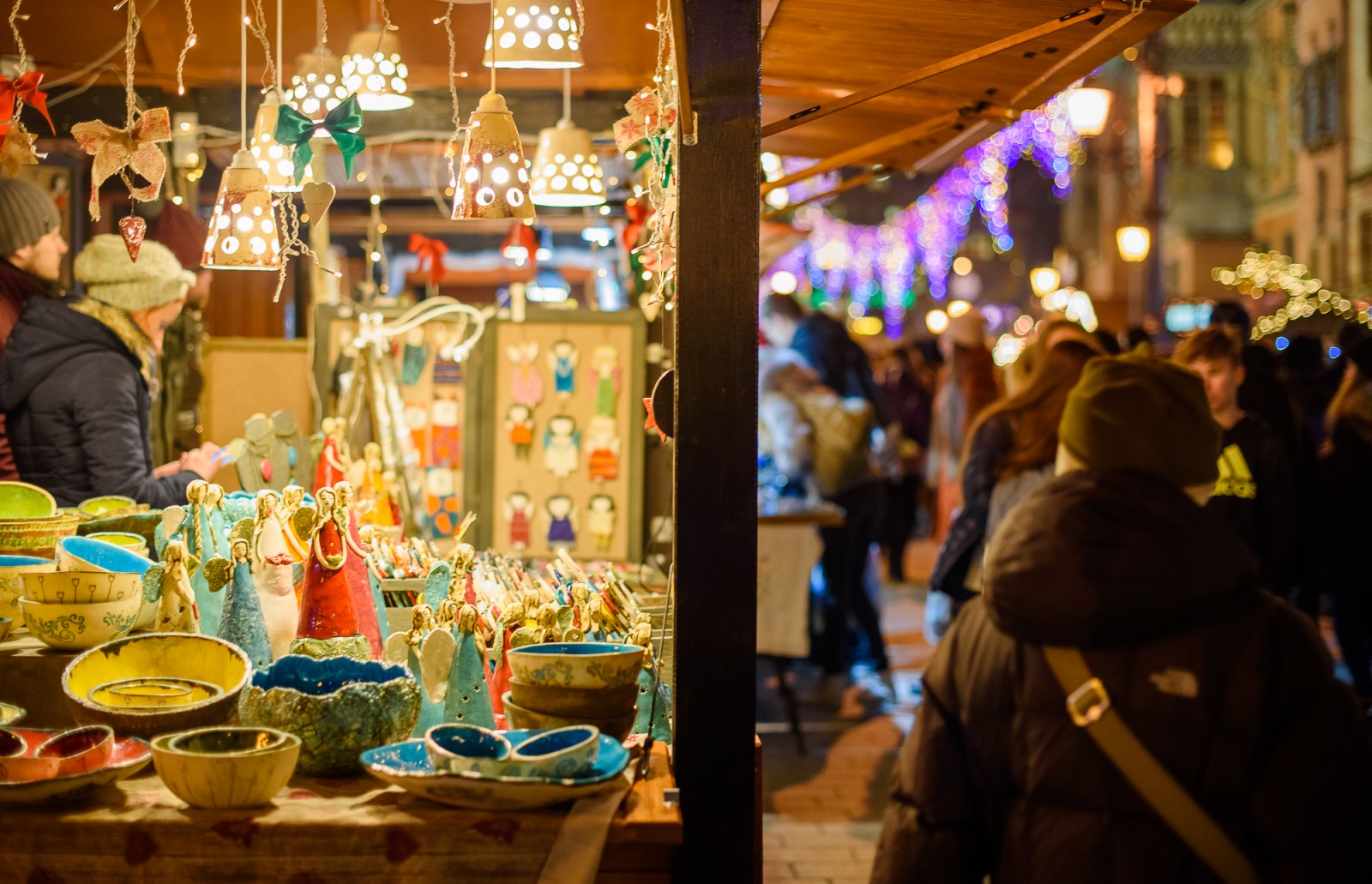 Hand crafted ceramics and Christmas Bells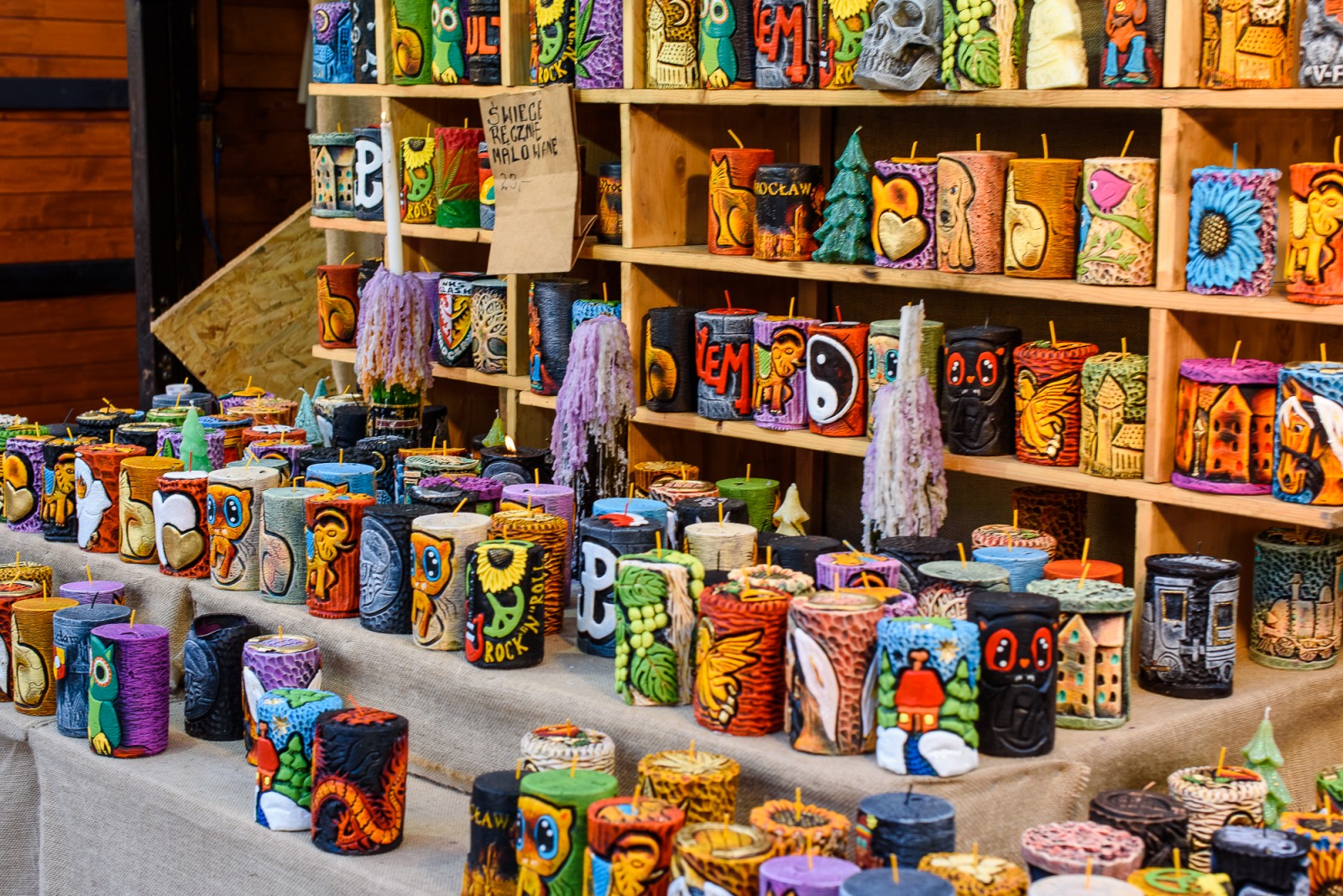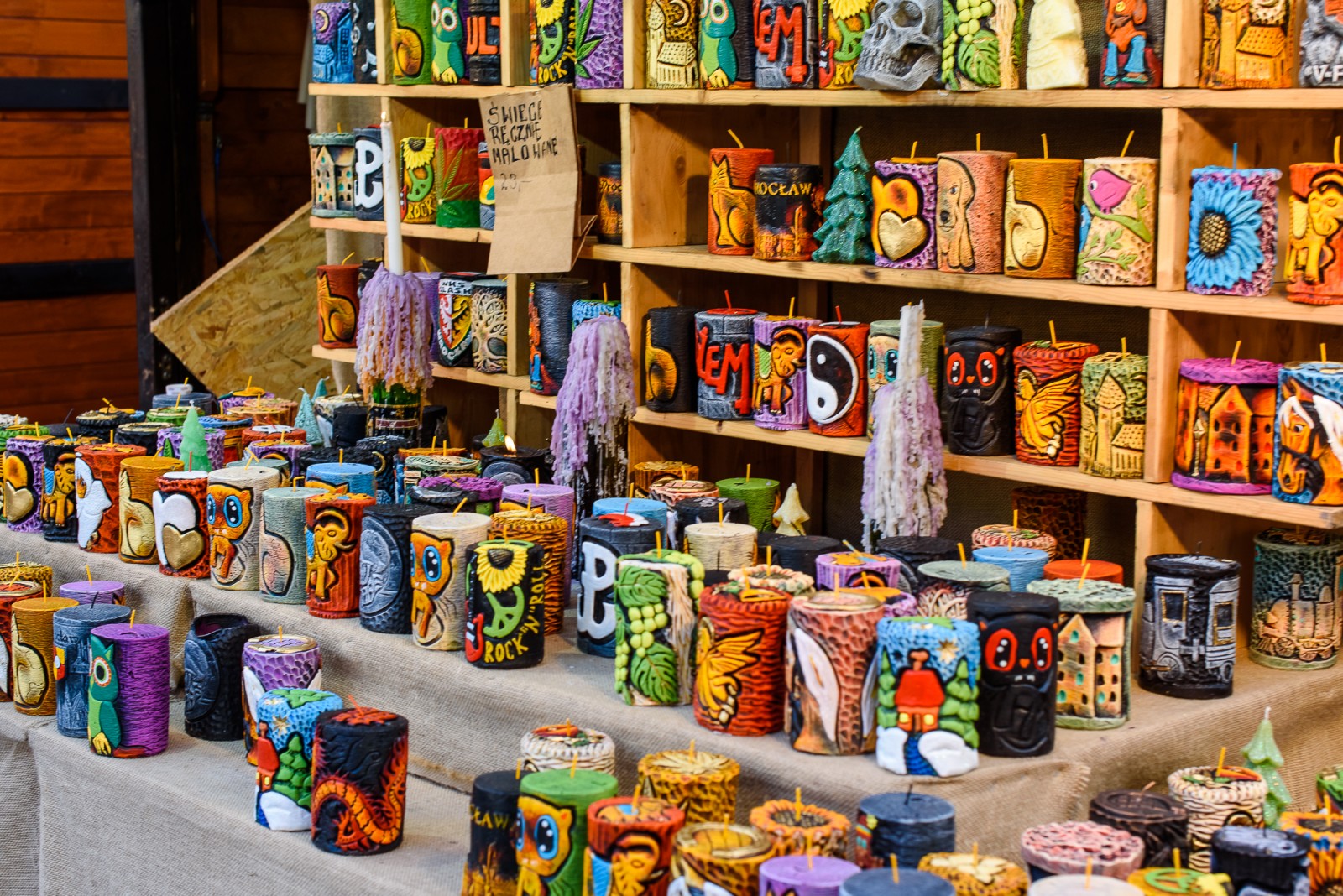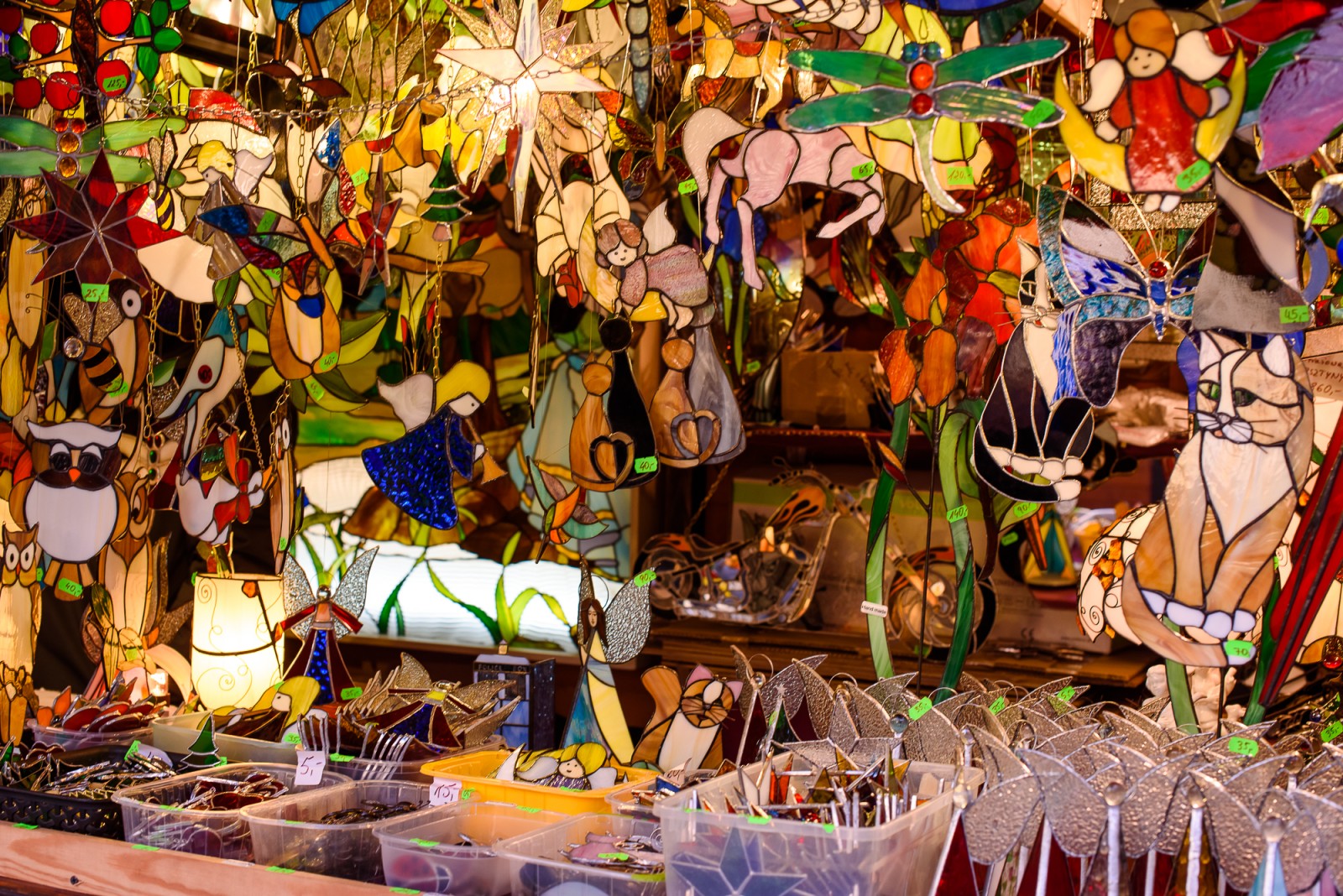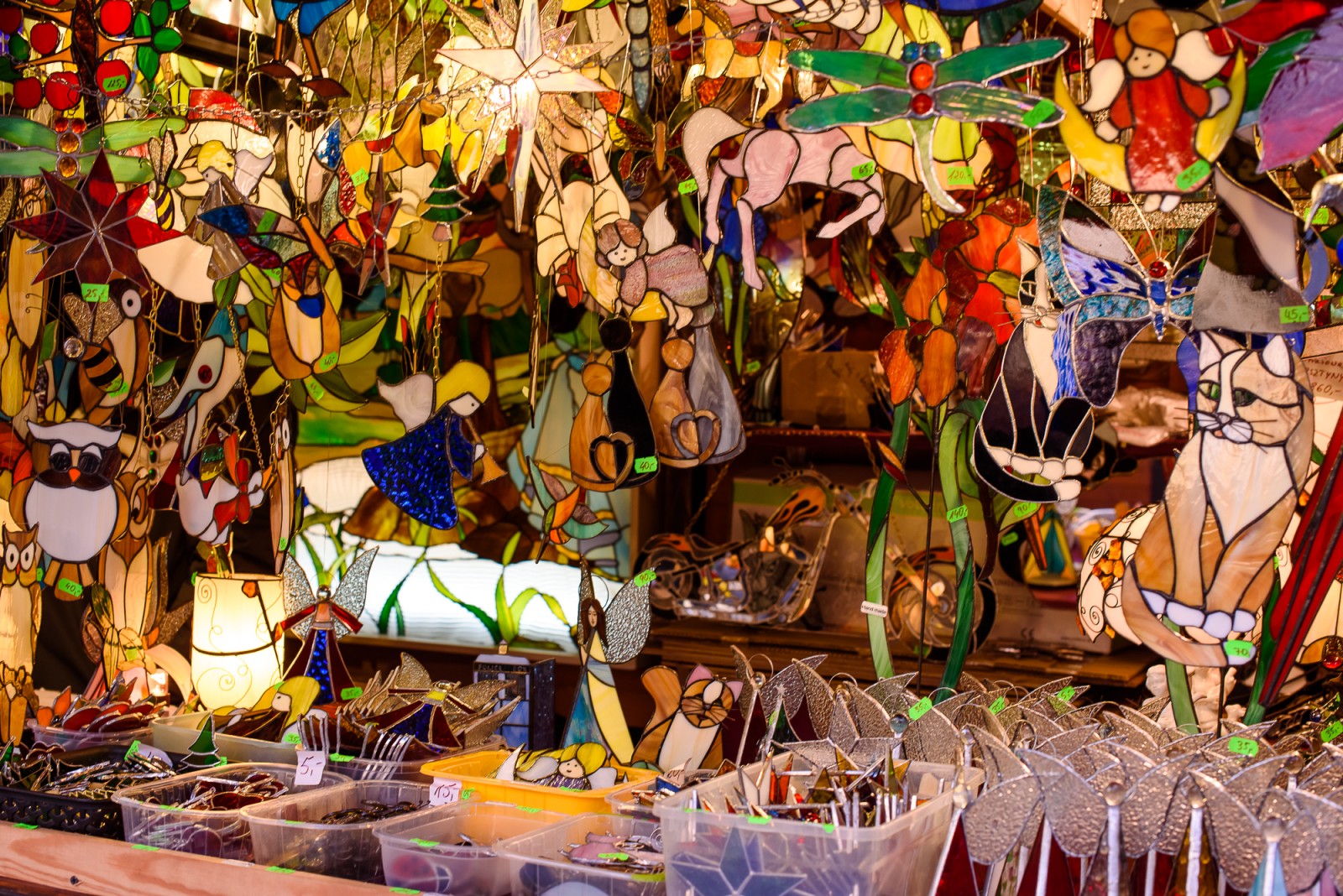 Mugs and decoupage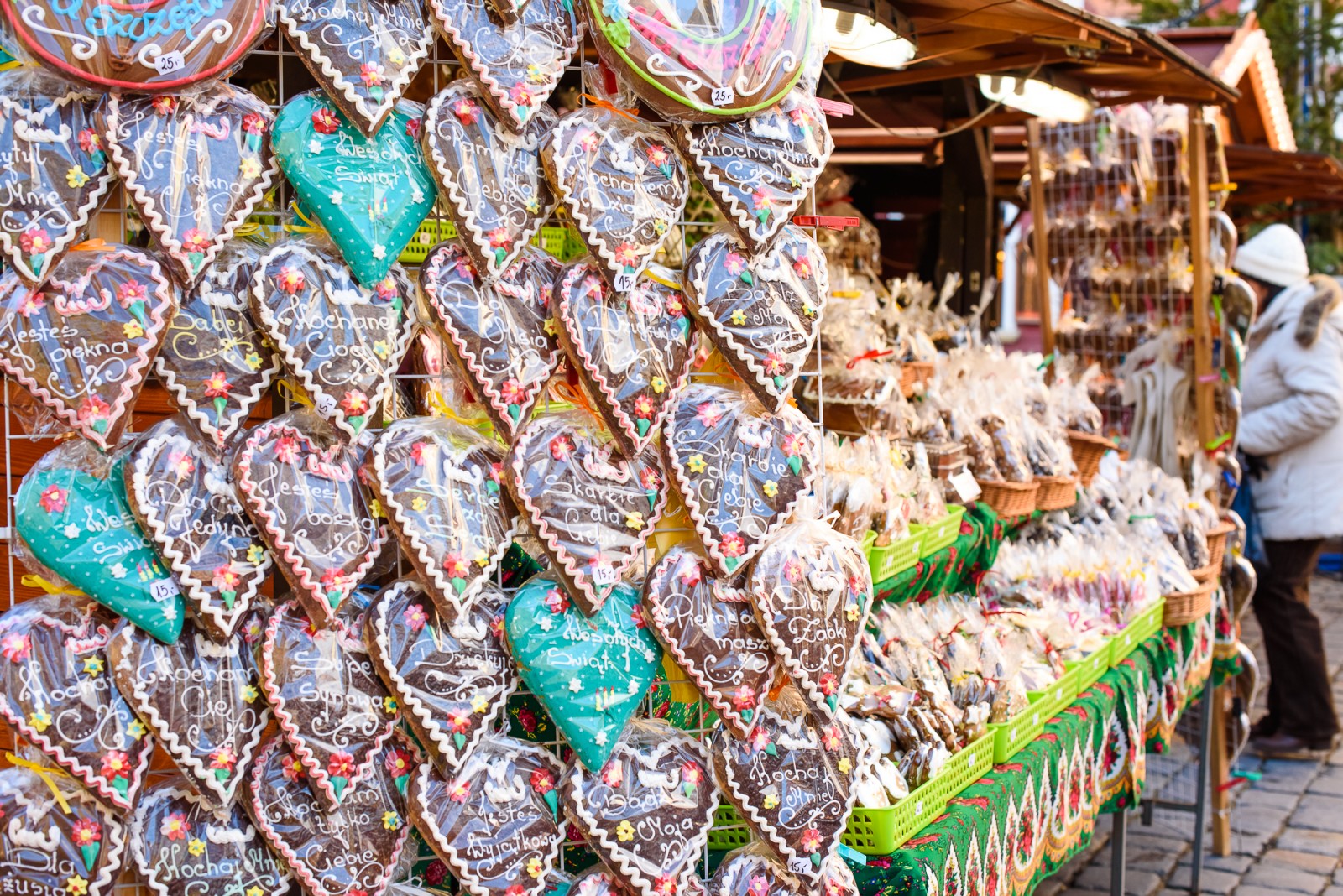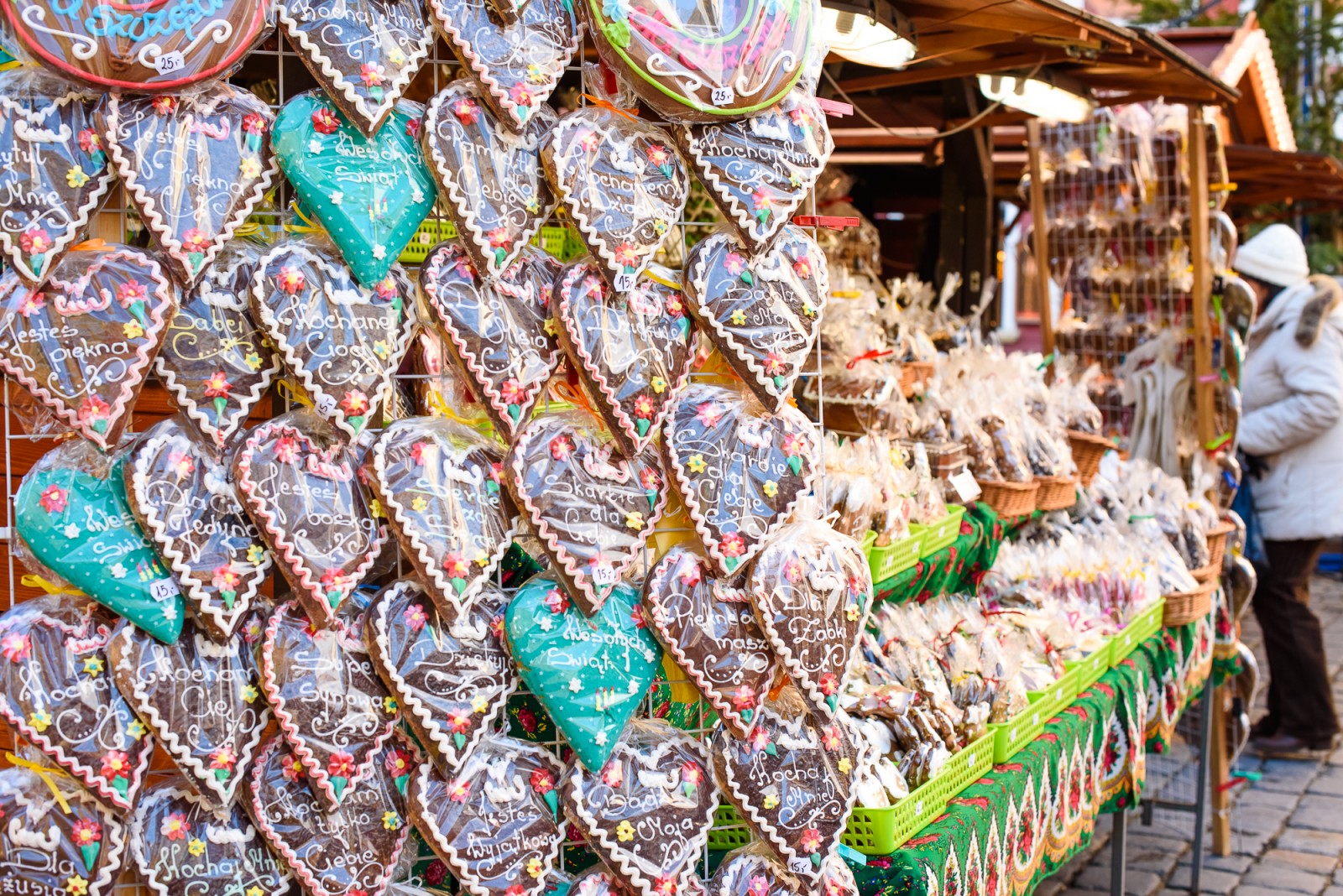 Sweet Gingerbread gifts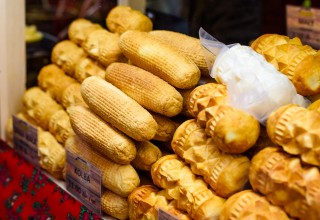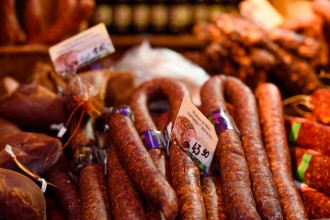 Grilled 'oscypek' sheep cheese from the Polish mountains and Lithuanian smoked meats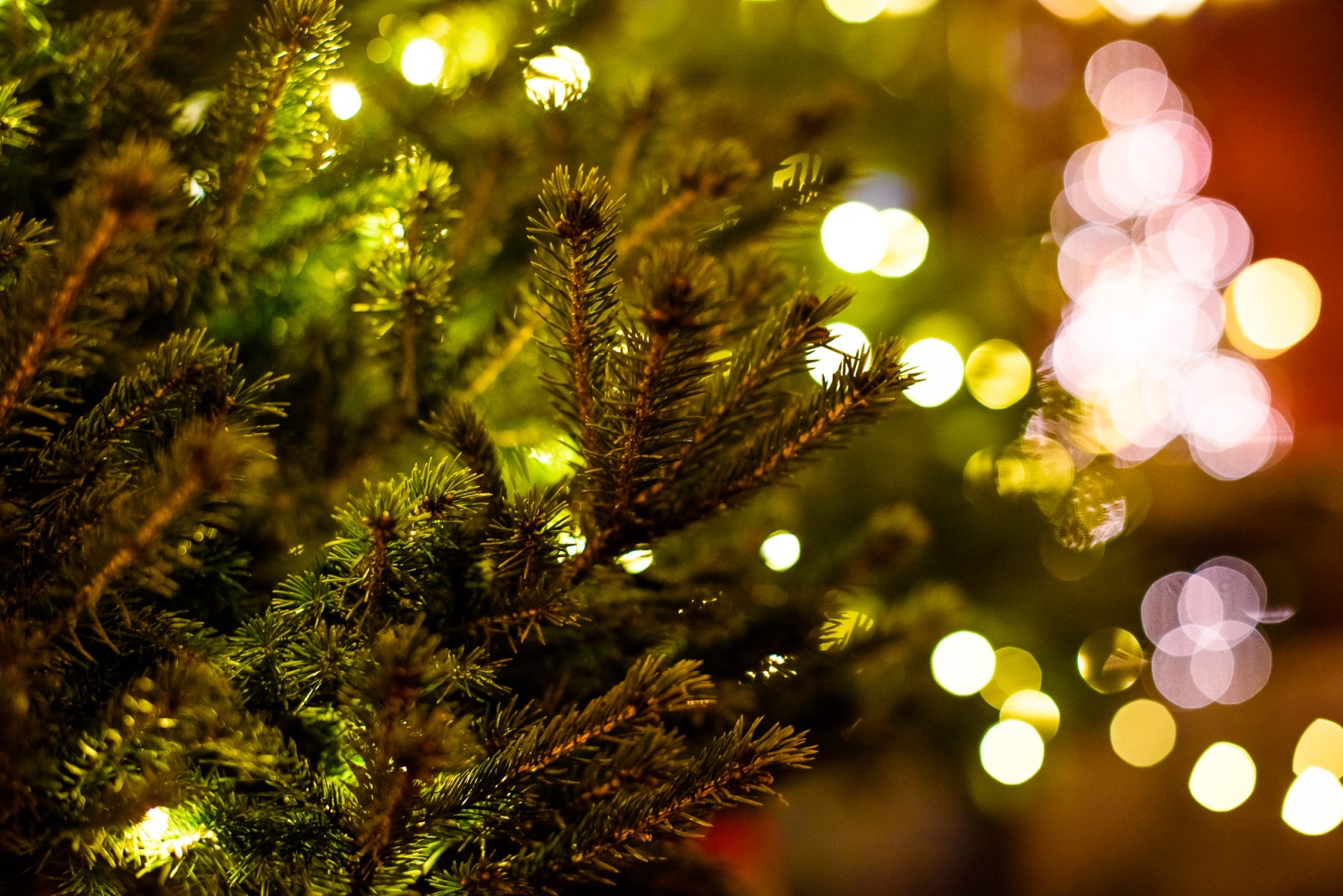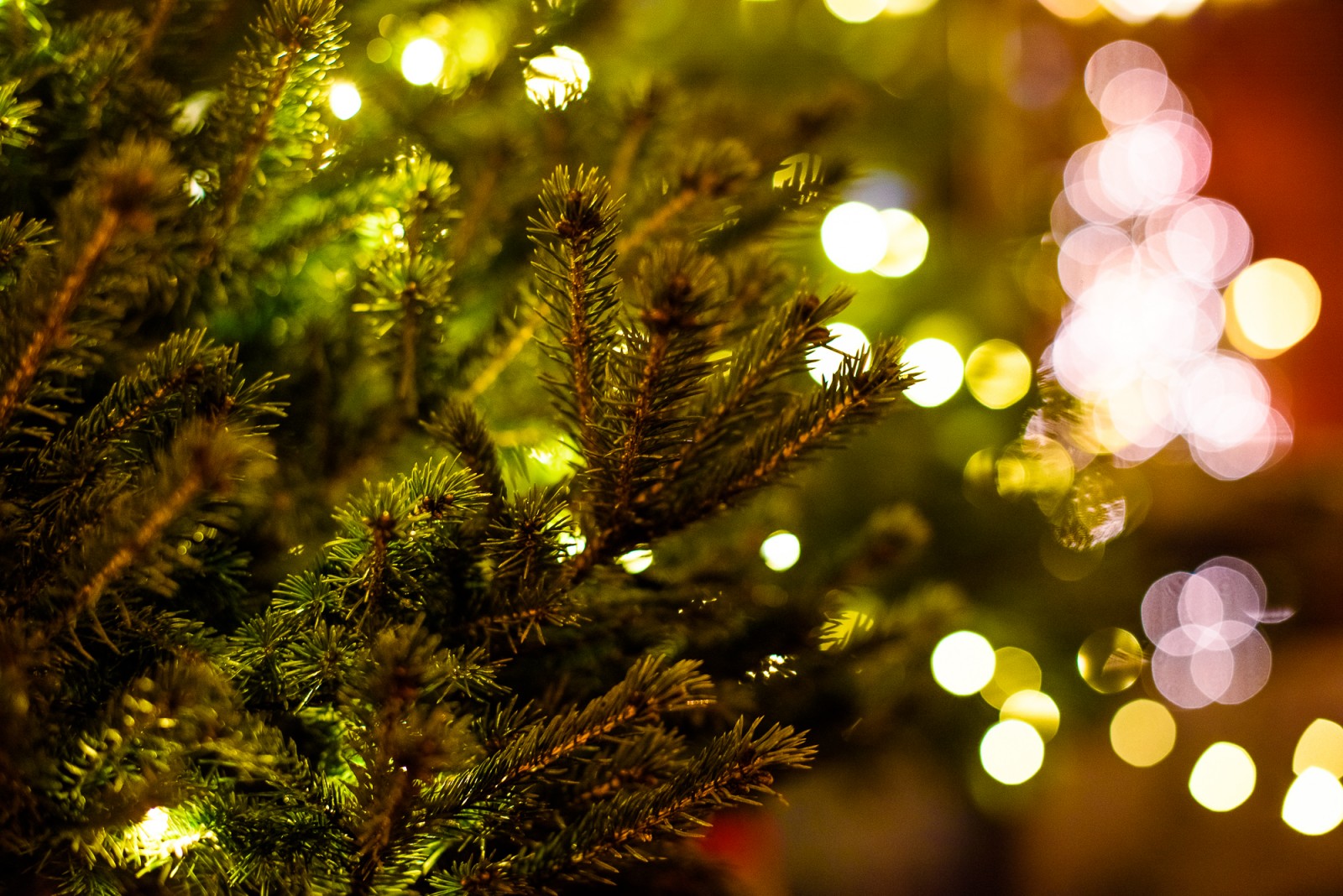 Christmas Tree and Bokeh
The Christmas market in Wroclaw is open from November 18 to December 22 in the heart of Wroclaw. Daily hours 10am-9pm
The easiest way to get to Wroclaw is by plane. You can easily fly to Wroclaw's Copernicus Airport from UK, Ireland, Germany, France, Spain, Portugal, Italy, Sweden, Norway, Denmark, Netherlands and Ukraine.
You can also take a train from Dresden (3.5 hours), Kraków (about 5.5 hours), or Warsaw (6-8 hours) to Wrocław.