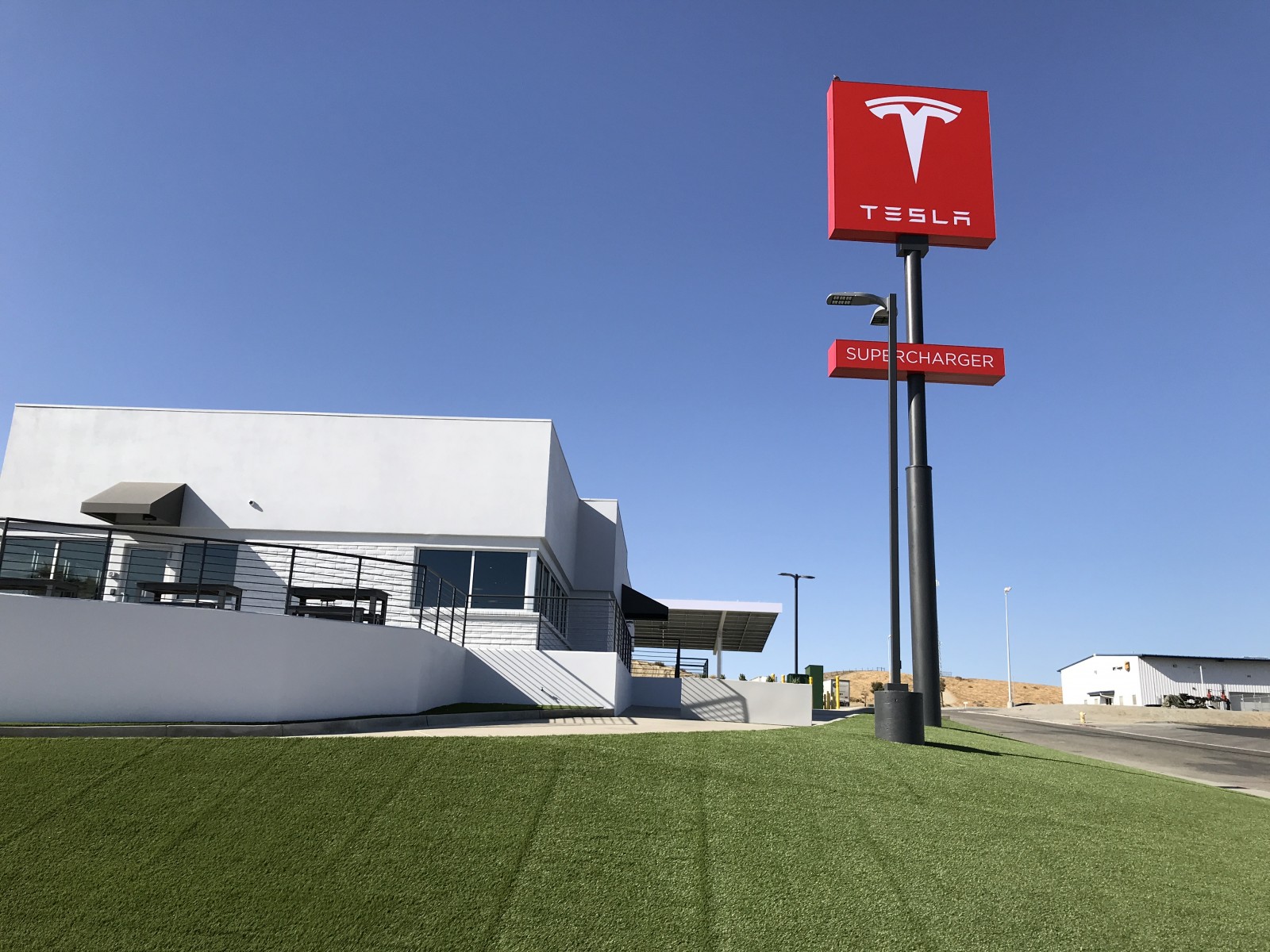 The exterior of the new Tesla Supercharger in Kettleman City
With the holidays upon us, more people will be hitting the road. For Tesla owners, this can mean long wait times at Supercharger stations. For those traveling on the I-5 between Los Angeles and San Francisco, there is good news. A 40 stall Supercharger station just opened in Kettleman City.

Panorama of the Kettleman City Tesla Supercharger
I visited the spanking new supercharger on Saturday and was wildly impressed. It looks like something straight out of the Jetsons. In addition to the well designed and shaded layout and of the solar charging stalls, the Kettleman City Supercharger offers amenities for Tesla owners. There are bathrooms and a guest lounge where you can order a craft beverage from a Tesla barista while enjoying free wifi. There is even Tesla merchandise for sale.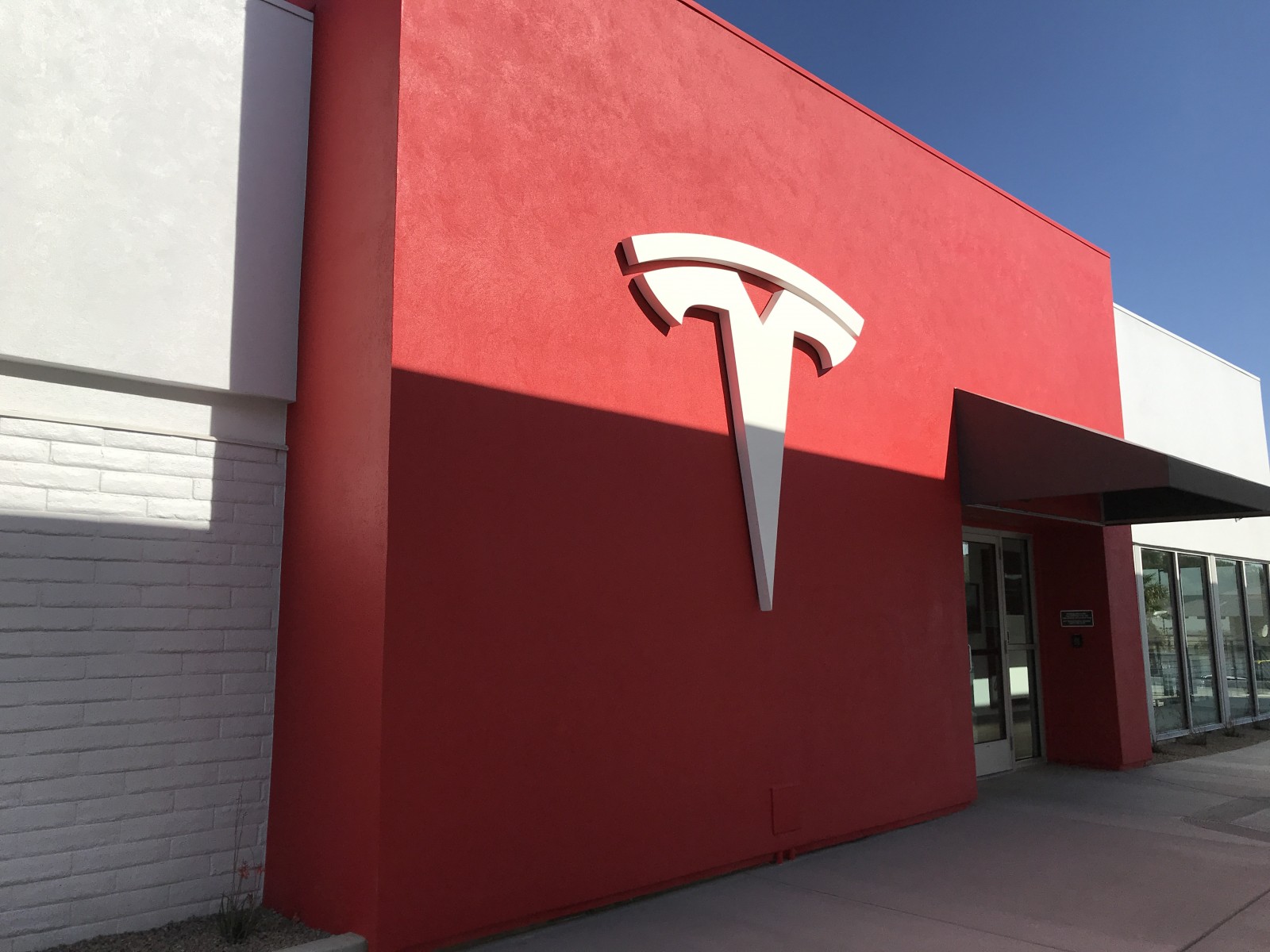 Kettleman City Supercharger Entrance 
The Kettleman City supercharger should help relieve the burden at the Bakersfield and Harris Ranch Superchargers during heavy traffic times, as well as when the Tesla Model 3s start to add additional traffic.  Access to the facilities is gained by an access code sent directly to guest's Tesla touchscreen.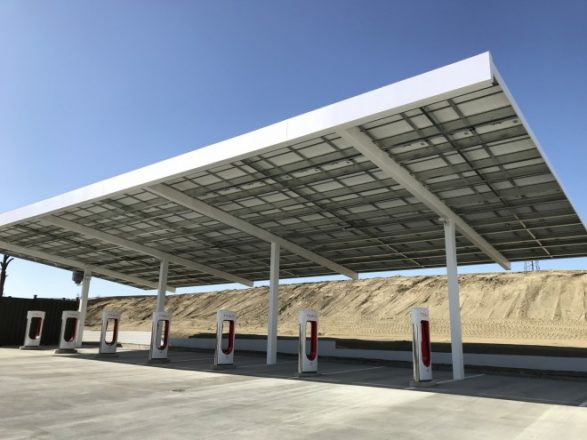 Solar covered charging stalls at the Kettleman City Supercharger
There are quite a few dining options near the Kettleman City supercharger, including California favorites In-N-Out Burger, Bravo Farms and Baja Fresh.
Pretty Tesla Chargers all in a row
The astroturf lawn is perfect for walking your pets.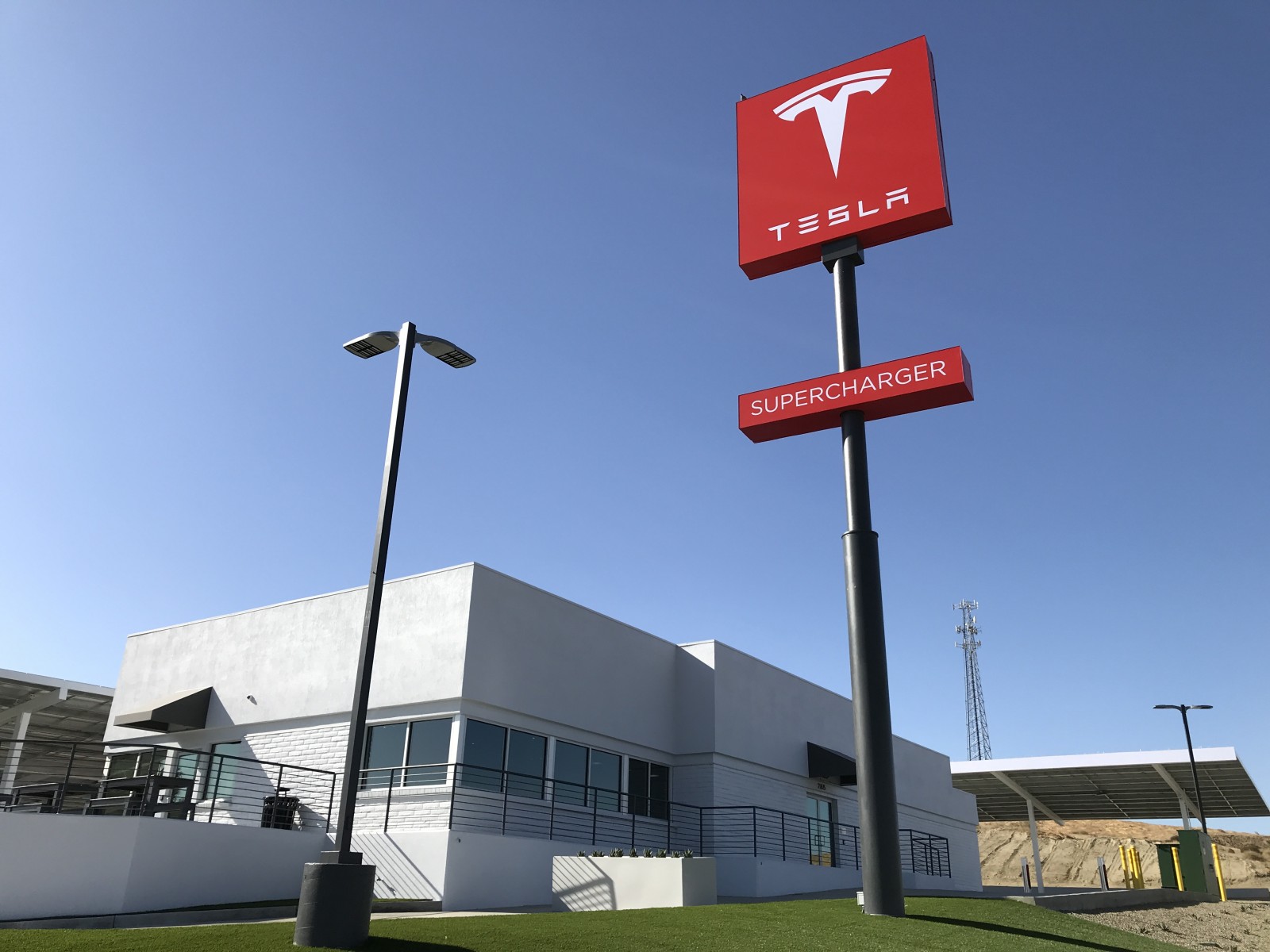 Kettleman City Supercharger
Another 40 stall Tesla Supercharger is set to open this week in Baker, for those driving between Los Angeles and Las Vegas.
My Tesla did not list the Kettleman City supercharger as an option last Thursday (a day after it opened) so be sure to ask your Tesla navigation system for specific directions.
27675 Bernard Drive
Kettleman City, CA 93239
Roadside Assistance (877) 798-3752

Charging
40 Superchargers, available 24/7, up to 120kW