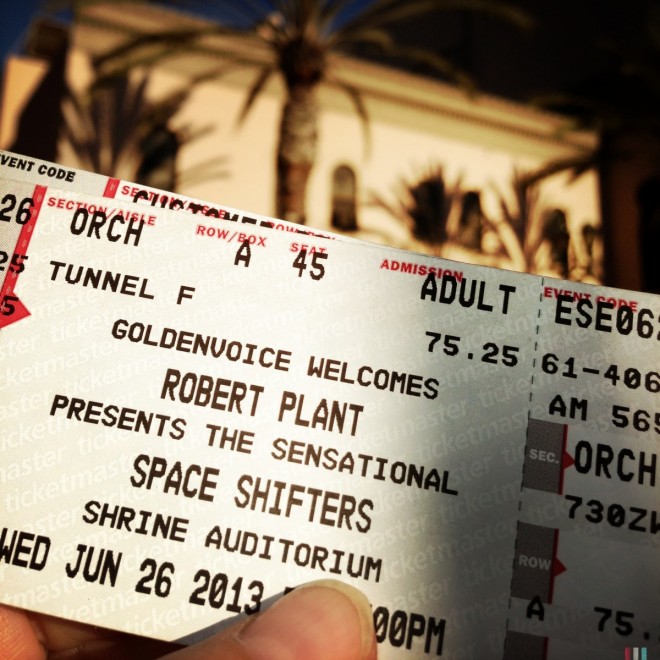 Robert Plant ticket in front of the Shrine Auditorium
Check out my latest feature for Grryo (formerly known as We Are Juxt) – Rock On With These Mobile Photography Tips for Concerts.
It's filled with killer images and tips for concerts from some of the best concert shooters I know including: Dutch Doscher, Dixon Hamby, Peter Ellenby and Molli Sullivan.
Here's a little Robert Plant and the Sensational Space Shifters Black Dog goodness from the front row at the Shrine in the video below. Enjoy and rock on, my friends!