Capricci in Positano served the best pizza I ate during my recent trip to the Amalfi Coast
It's no surprise that I ate extremely well during my recent trip to the Amalfi coast. But it took a bit of sleuthing to find the best pizza in the area. Pizza is taken seriously in this part of the world. Naples own  Pizzeria Brandi claims to have invented pizza margherita back in 1889 (and has the documentation from to prove it), but this trip I was underwhelmed by my Pizzeria Brandi experience.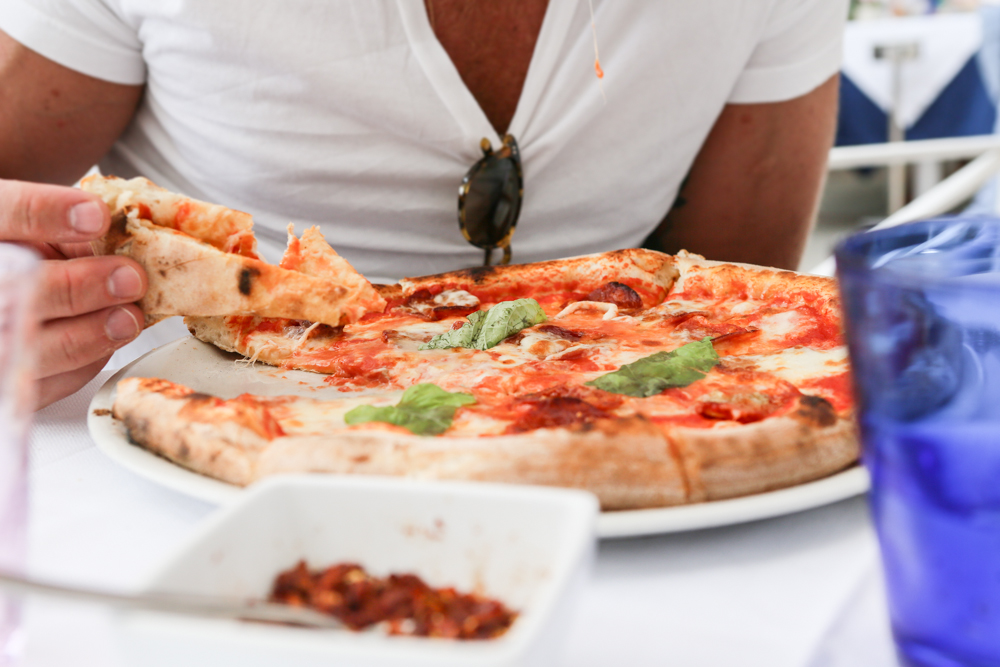 Capricci's DELIZIOSA pizza made with tomato, mozzarella, gorgonzola, and salami

While I was wandering the stairways of Positano taking photographs,  I smelled  wood-fired deliciousness wafting from an unassuming hole-in-the-wall called Capricci.
The restaurant itself was modern and had a few tables outside for al fresco dining but was nothing special– but the smell… well… the smell coming from Capricci was nothing short of a siren's song to my mouth and put my salivary glands in overdrive. I quickly got over the pedestrian walkway location and came back for lunch.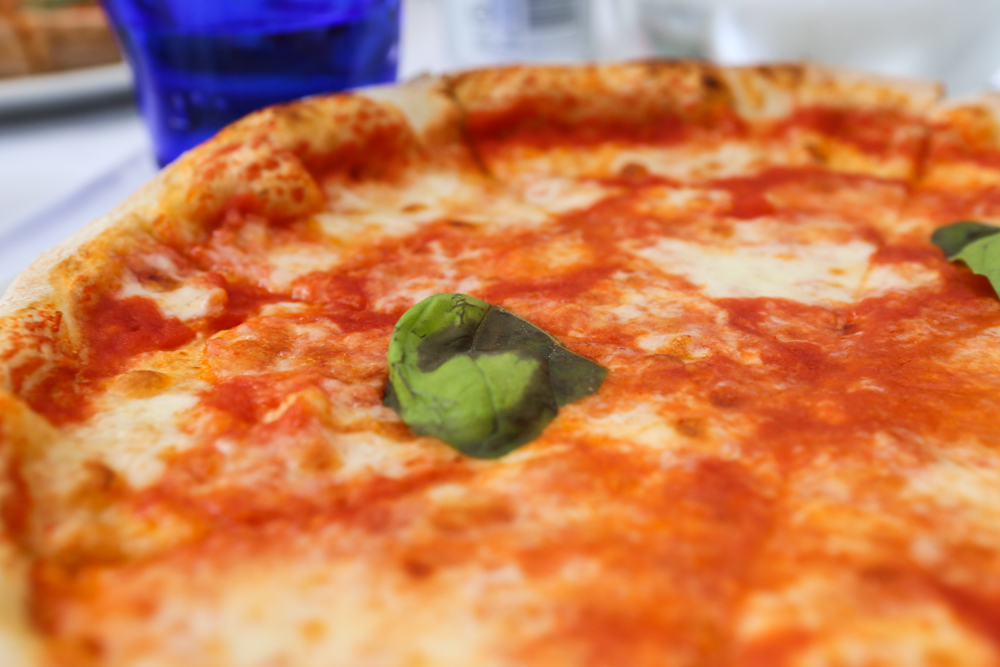 Capricci pizza is affordable and delicious and a great value for money in Positano
We ordered a few different pizzas  to try, but by far the best pizza on the Amalfi Coast (in my humble opinion) was  the Deliziosa made with tomato, mozzarella, salumi & gorgonzola pizza from Capricci in Positano.  It cost € 7.50. The Pizza Margherita was € 6.00.
Normally I'm not a gorgonzola fan, but the Deliziosa was aptly named and that was the pie that had us fighting over the last slice.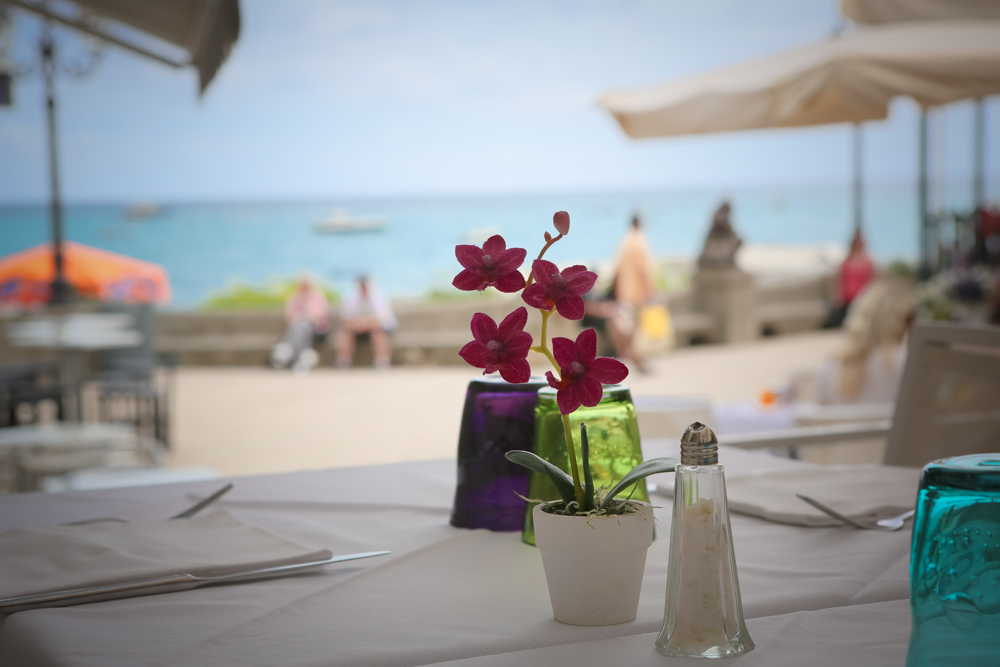 Capricci unassuming atmosphere is a reminder to not confuse "fancy" with "good"
Even better, Capricci was very reasonably priced.  It was a nice change of pace from the Michelin Starred restaurants the area is famous for, and seemed like a great option for families. Capricci also serves sandwiches, pasta and salads.
The other Amalfi Coast pizza that scored high marks was from the Restaurant Mare at the Hotel Santa Caterina in Amalfi.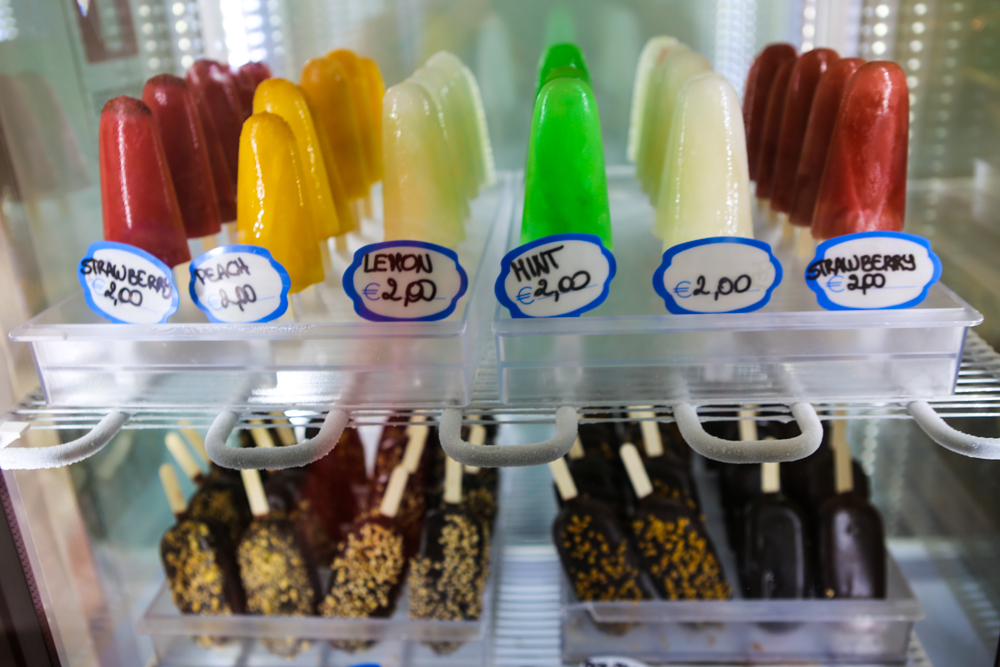 Don't forget to stop for an artisinal popsicle at one of the nearby shops.
For dessert, stop at one of the nearby gelaterias. Nutella fans will go cray cray for all the hazelnut varieties. And if the limoncello the area is famous for isn't your thing, try the limon popsicle.  For 2 euros, it's a budget luxury, and hits the spot on a hot summer day.
Capricci also offers delivery and take away options.
If you've found a great pizzeria on the Amalfi Coast, please let us know about it in the comments section below.
Via Regina Giovanna 12
84017 Positano, Italy