I'm in Morocco for a few days and doing my best to check out the funky old medina yet avoid the carpet stores. I've written about my experiences with them in past in my post for Tablet Talk Magic Carpet Ride. This trip I'm focusing on reviewing bellydancers, sampling hookahs, and watching the snake charmers in the souk.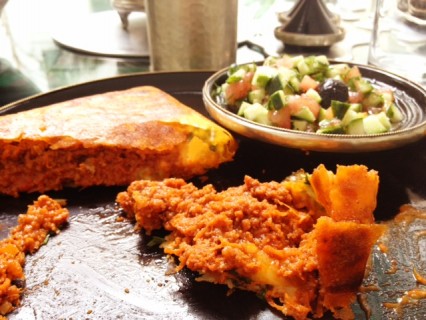 Moroccan cuisine
My base this trip is the fantastic Riad Farnatchi which is owned by a delightful Brit named James Wix whose love of Morocco is infectious.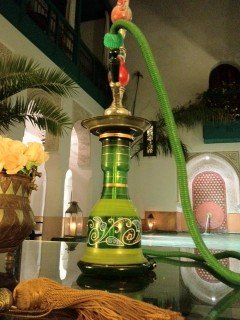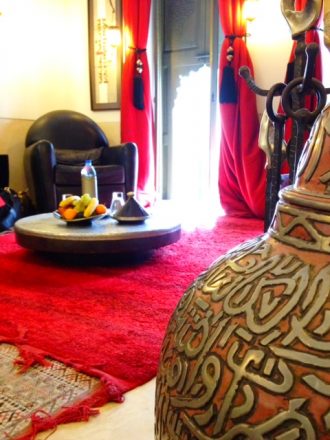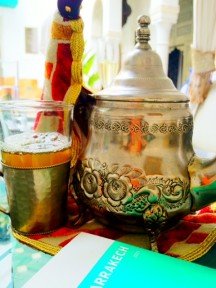 Hookah and Moroccan Mint Tea
Off to rock the Kasbah!
Inshallah,
Jen