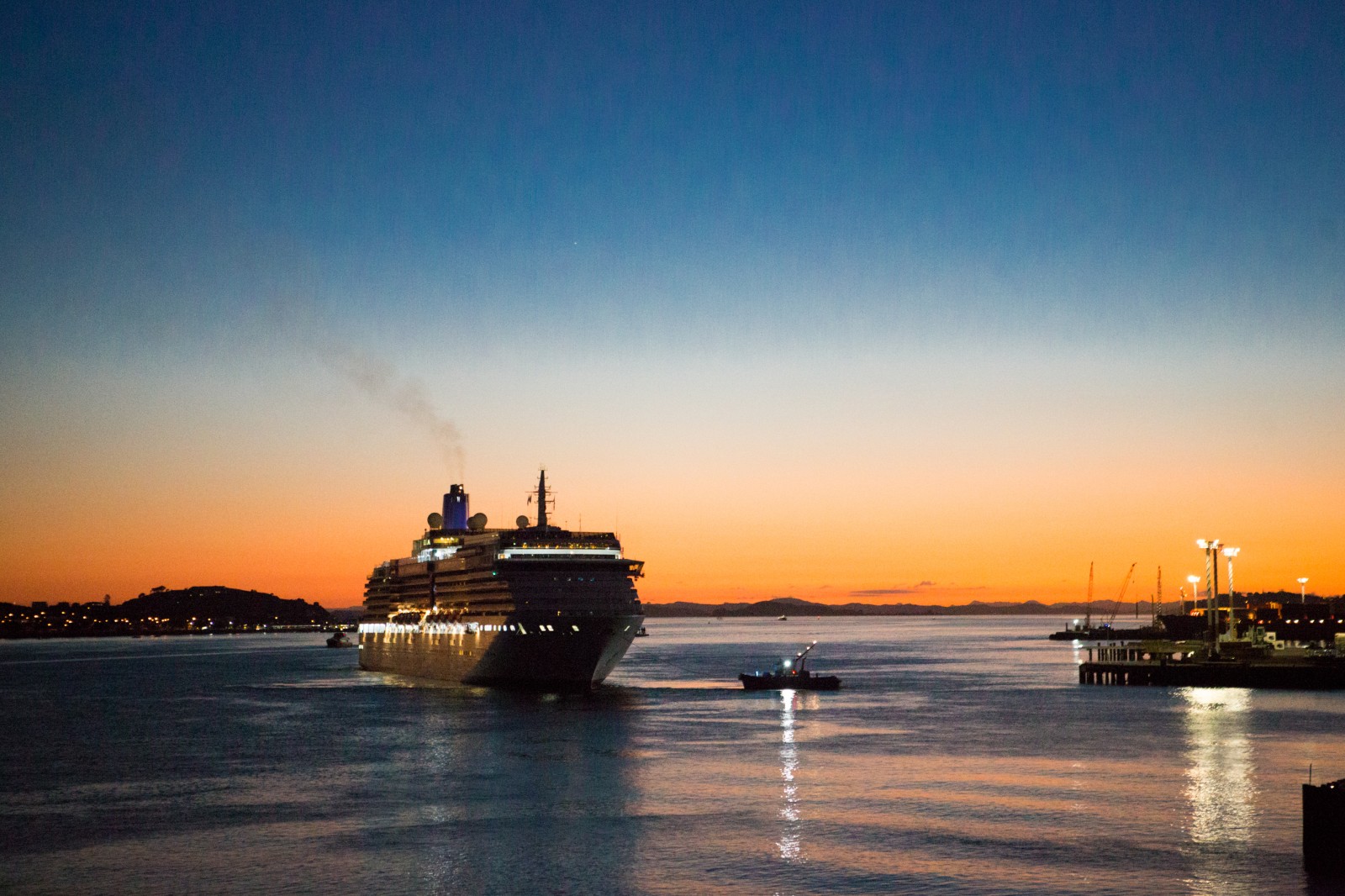 The Arcadia pulling into Auckland Harbour, New Zealand
On my recent trip to New Zealand, I spent a night in Auckland before flying to Queenstown. My room at the Auckland Hilton had a nice view of Auckland Harbour and I was up before sunrise. When I noticed a cruise ship heading into the Harbour, I quickly set up my iPhone 6s to make this time lapse video.
The P&O Cruise ship Arcadia pulling into Auckland Harbour at sunrise (video) 
For previous time lapse videos, I've used apps like TimeLapse and Hyperlapse from Instagram. I'm really happy with the results I got using the native camera's time-lapse feature on the iPhone 6s. I set up this time lapse shot by clamping my iPhone 6s to my room's balcony using my In Your Face Viewbase.
My layover in Auckland was so short, I thought about staying near the airport. But stumbling upon this pretty sunrise scene, I'm glad I didn't.
Do you have a favorite app or way to make time lapse videos? Let me know in the comments thread.
Address:
147 Quay St, Auckland, 1010, New Zealand