The Cantina or Blue Building at Rancho De La Osa. The margaritas start coming at 6 pm.

I spent a few days last week joining my brother, sister-in-law, and three nephews at Rancho de la Osa, a guest ranch about 90 minutes outside of Tucson in Sasabe, Arizona.
While I was in Auntie mode (not travel blogger mode) and intentionally didn't bring my Canon DSLR for the trip, I did shoot some mobile photography during my stay. I found the Rancho's high desert scenery paired nicely with hipstamatic's new Silver Lake HipstaPak (the Mabel Lens & Dixie Film combo).
I did notice the combination didn't hold up as well during midday- when the shadows and contrast got harsher, the Mabel + Dixie combo got too washed out. During those times I switched to shooting with ProCamera, 6×6, and Thirty Six.
Hipsta scenes from a Dude Ranch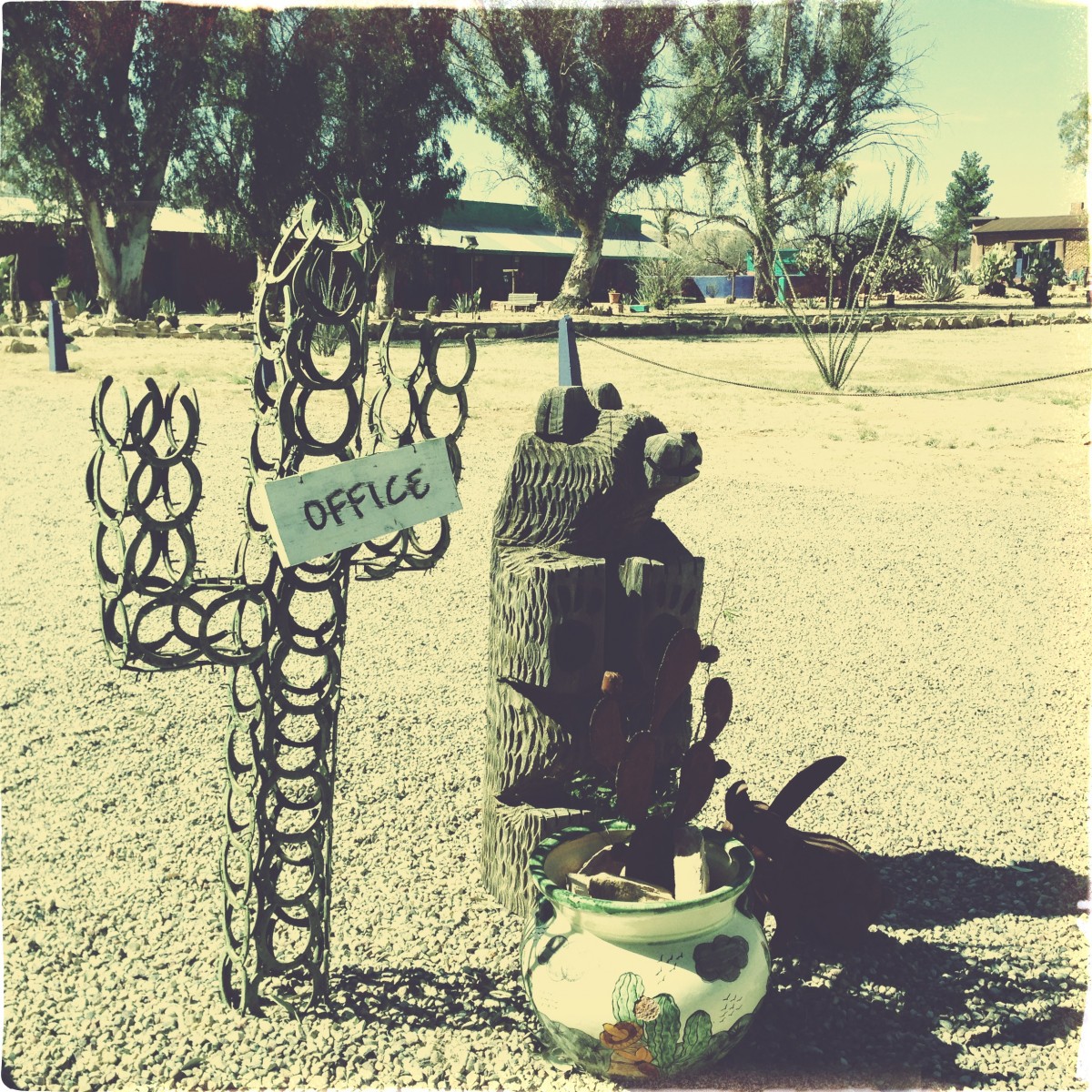 Some of the charming folk art on the Rancho de la Osa property
I'm not sure a trip to the American Southwest is complete without some dried chili peppers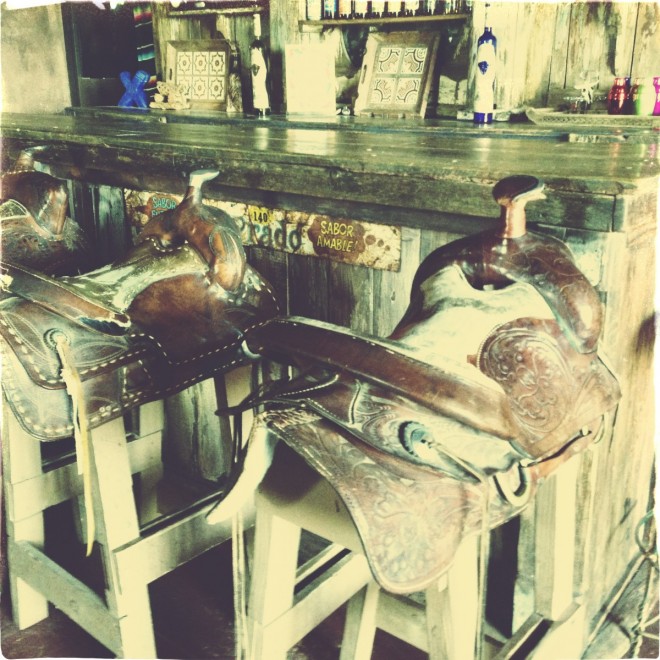 I was particularly smitten with these horse saddles turned into bar stools
I loved the collection of western art and whimsical rubber ducks bathing in the courtyard fountain
Western Details inside room #18
Rancho de la Osa is the real deal– John Wayne and slew of other western stars stayed her back in the day. Gone With the Wind author Margaret Mitchell bunked in room #6.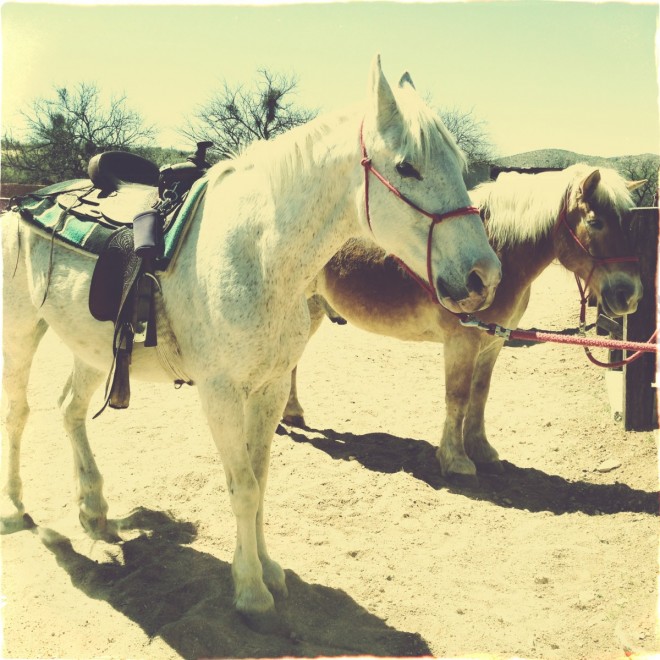 Like all good dude ranches- days are centered around a morning and afternoon horseback ride. The horses are all very sweet. I particularly liked the communal cowboy boots in the tack room. Guests borrow a pair in their size for their stay.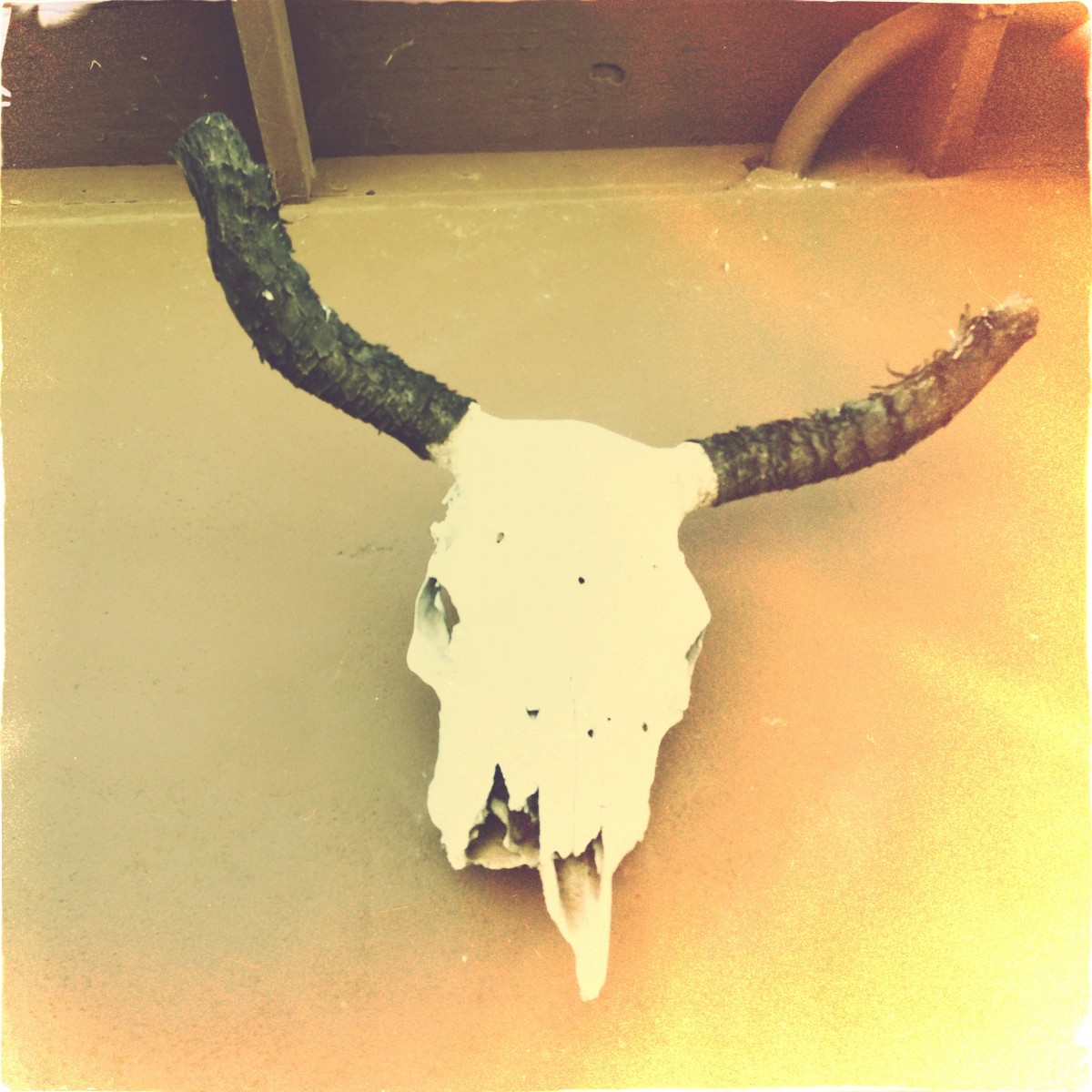 This longhorn skull made it impossible to resist a little Georgia O'Keeffe hipsta homage