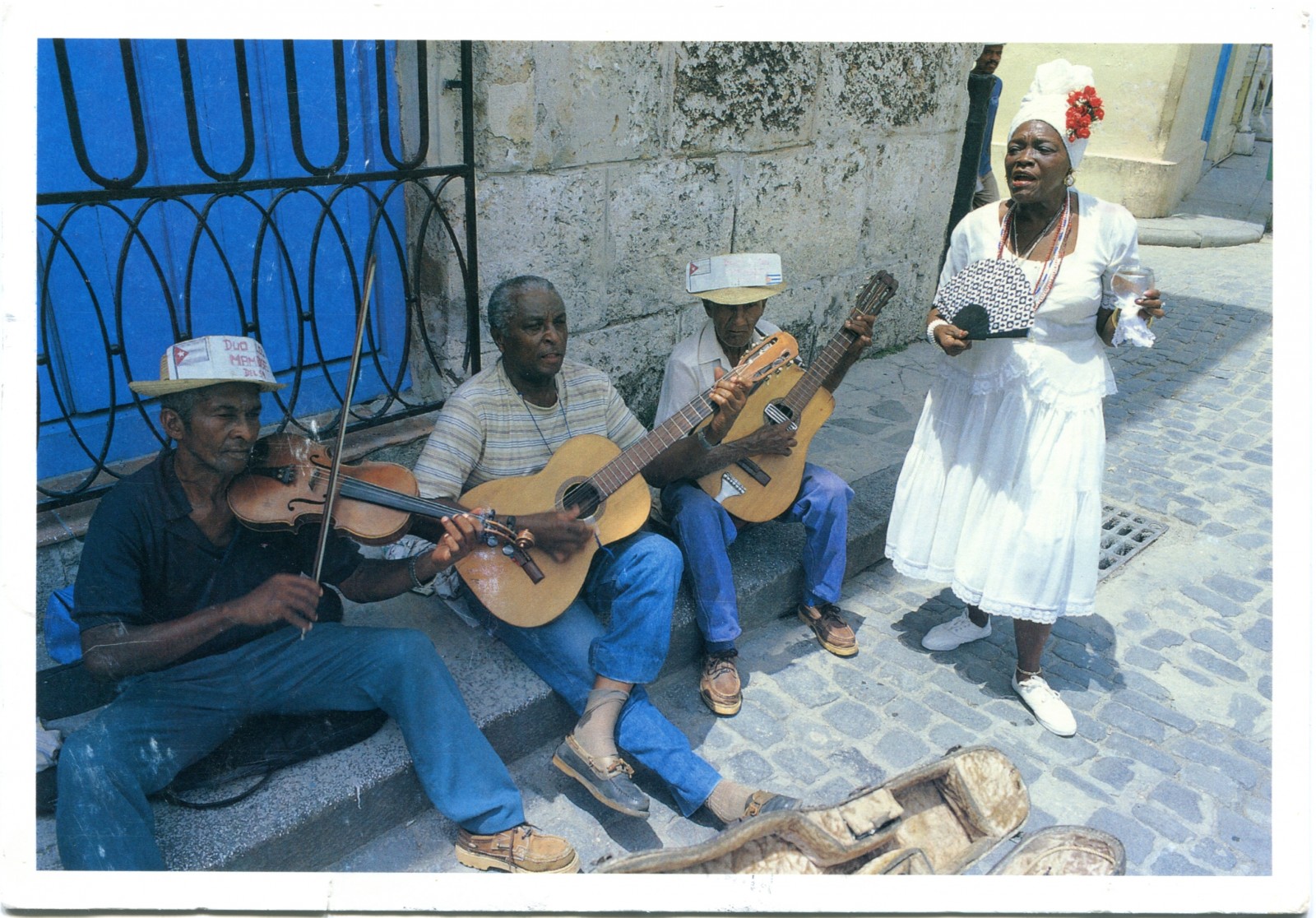 Above: This is the postcard I sent to my late Nanny from Havana circa 2003
Editors Note: Before I started this blog I used to be a prolific postcard writer. During my travels I'd send over 30 postcards to my friends, family, my friend's kids. Many of the people who received these postcards have kept them.

My dear friend, Gabrielle, who dresses me for my travels from her amazing store Bleu Clothing, has been very supportive of this blog since I first had the idea to create it. Recently, when I was complaining about the petty business of running a travel blog (google analytics, traffic and such), Gabrielle pulled out her collection of my old school analog postcards. She suggested that I re-read and revisit the postcards I had written to remind myself of why I traveled in the first place and what it meant to me before I was focused on creating content for this blog. I thought it was a good idea, especially since my original intent with this blog was to create a modern day book of digital postcards, using my own photos, as a way to both document my travels and digitize my photo archives.
This is the first installment of a new series for the blog, called Analog Postcards from the Aughts. This is a postcard I sent to my late Nanny in 2003. I wrote it on my first trip to Cuba. Nanny lived in Sun City Center, Florida and kept all the postcards I sent her over the years. Her collection was returned to me after she passed away. – Jen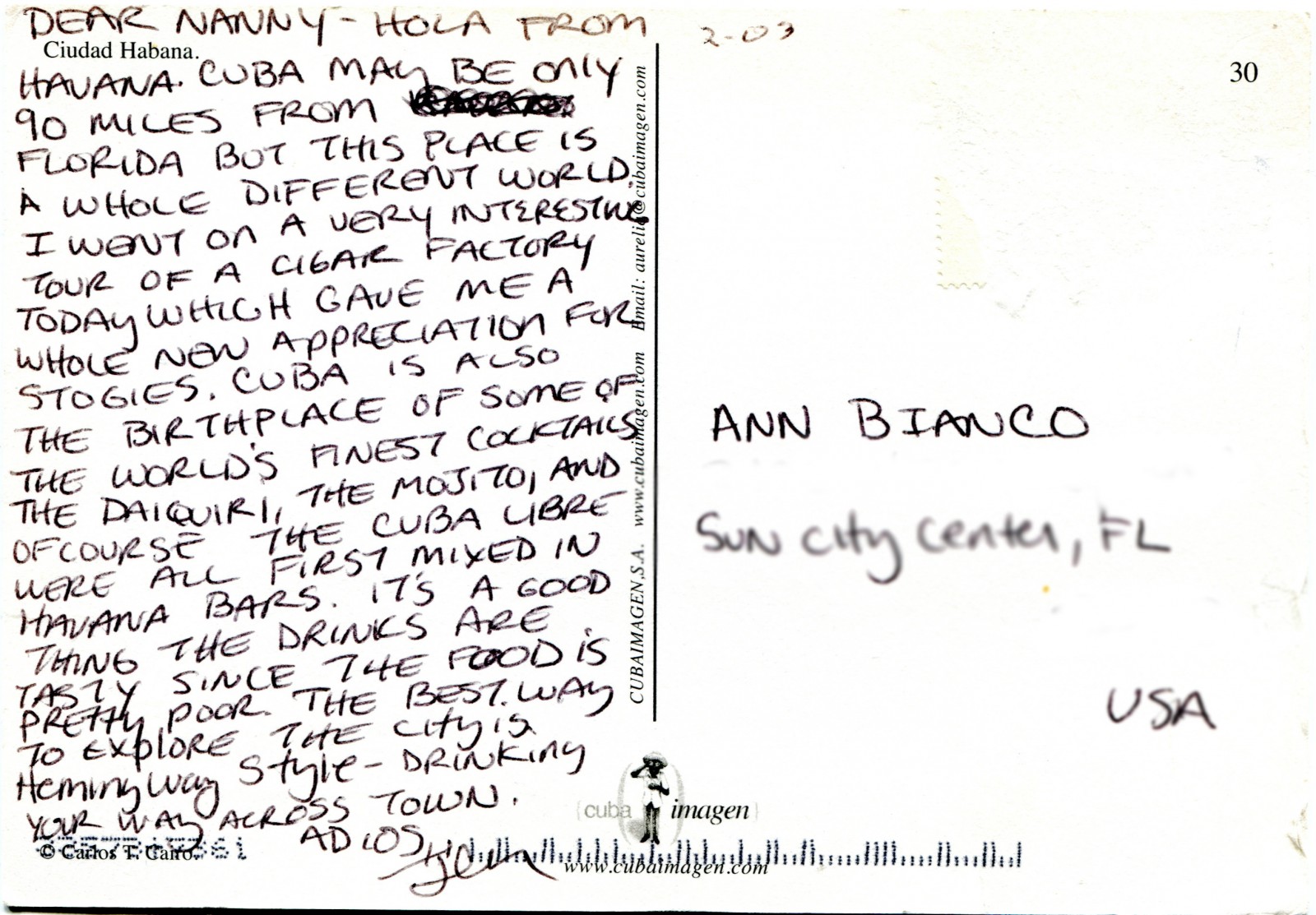 Dear Nanny-
Hola from Havana. Cuba may only be 90 miles away from Florida but this place is a whole different world. I went on a very interesting tour of a cigar factory today which gave me a whole new appreciation for stogies. Cuba is also the birthplace of some of the world's finest cocktails: the daiquiri, the mojito, and of course the Cuba Libre were all mixed first in Havana bars. It's a good thing the drinks are tasty since the food is pretty poor. The best way to explore the city is Hemingway style- drinking your way across town. Adios, Jen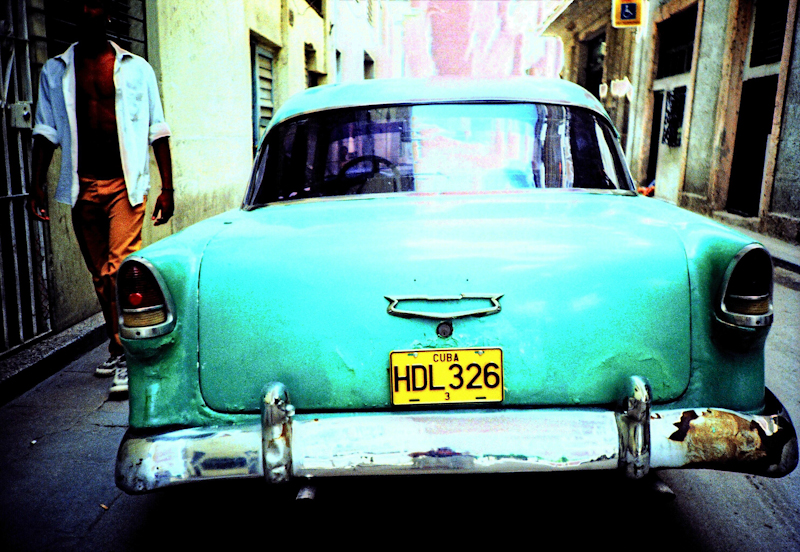 The colorful cars in Old Habana were fun to photograph. This image was shot on film on my lomo and cross-processed.
Left: the streets of Habana Viegjo, Right: Kids in the crumbling building where my favorite Paladar is located
Man on a balcony in Habana Viejo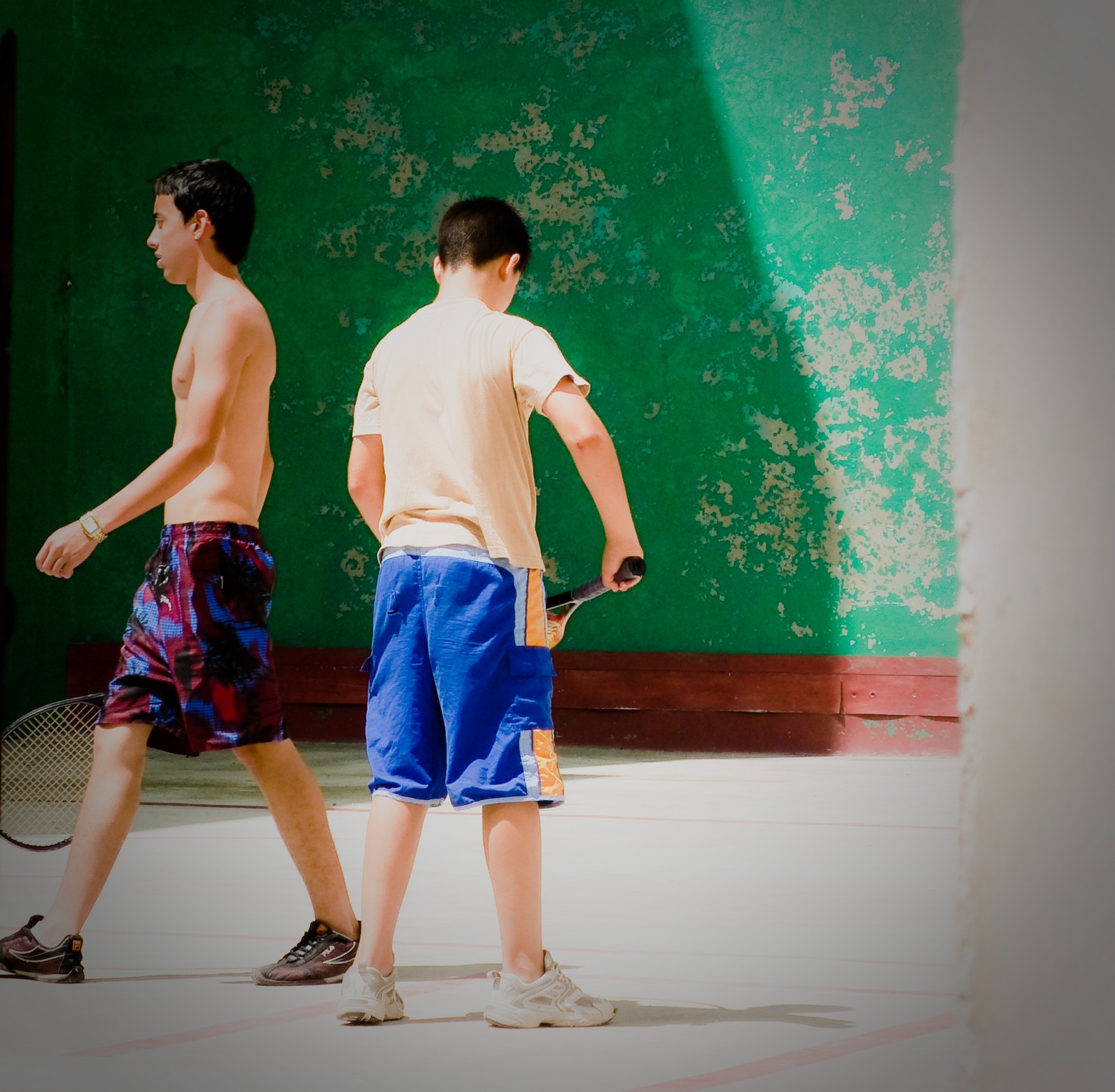 Kids at play in the streets of Habana Viegjo.
Here are some of my favorite Havana Highlights:
The Partagas Cigar Factory tour is one of the most fascinating tours I've ever been one. You'll leave with a whole new appreciation of the hardworking hand craftsmanship involved, even if you don't smoke.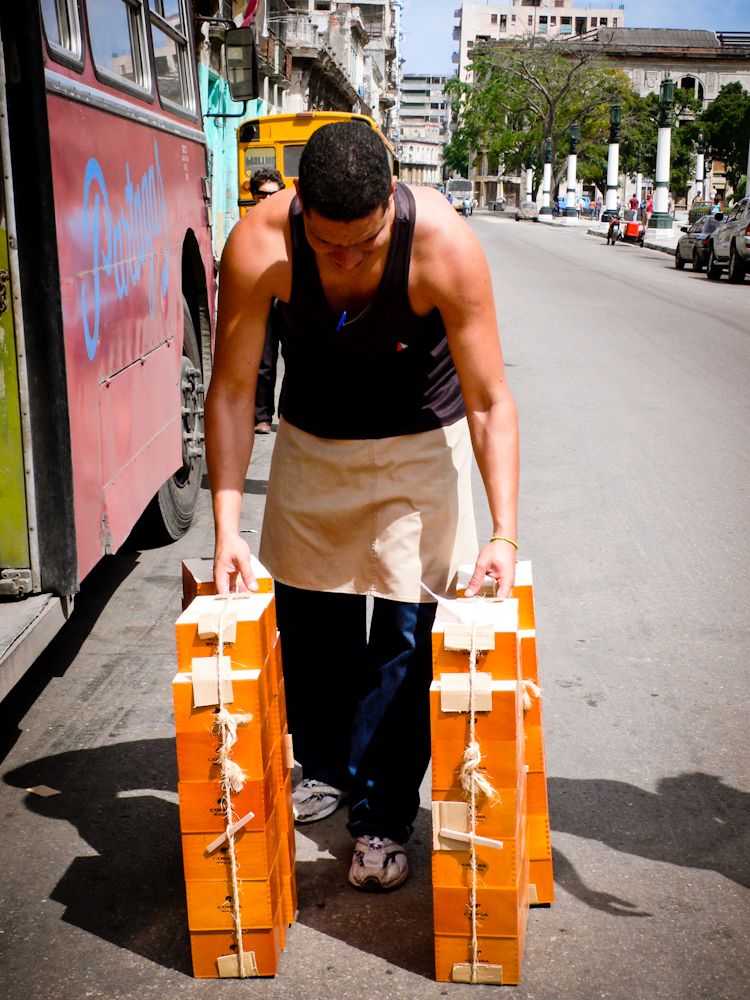 Partagas Cigar Factory worker loading finished cigars onto a truck.
Fábrica de Tabaco Partagás (Partagás Cigar Factory, Industria #520, e/ Dragones y Barcelona, tel. 07/863-5766, Mon.–Fri. 9–11 a.m. and noon–3 p.m., guided tour CUC10)
http://www.tripadvisor.com/Attraction_Review-g147271-d680233-Reviews-Partagas_Cigar_Factory-Havana_Cuba.html
Hotel: Hotel Nacional de Cuba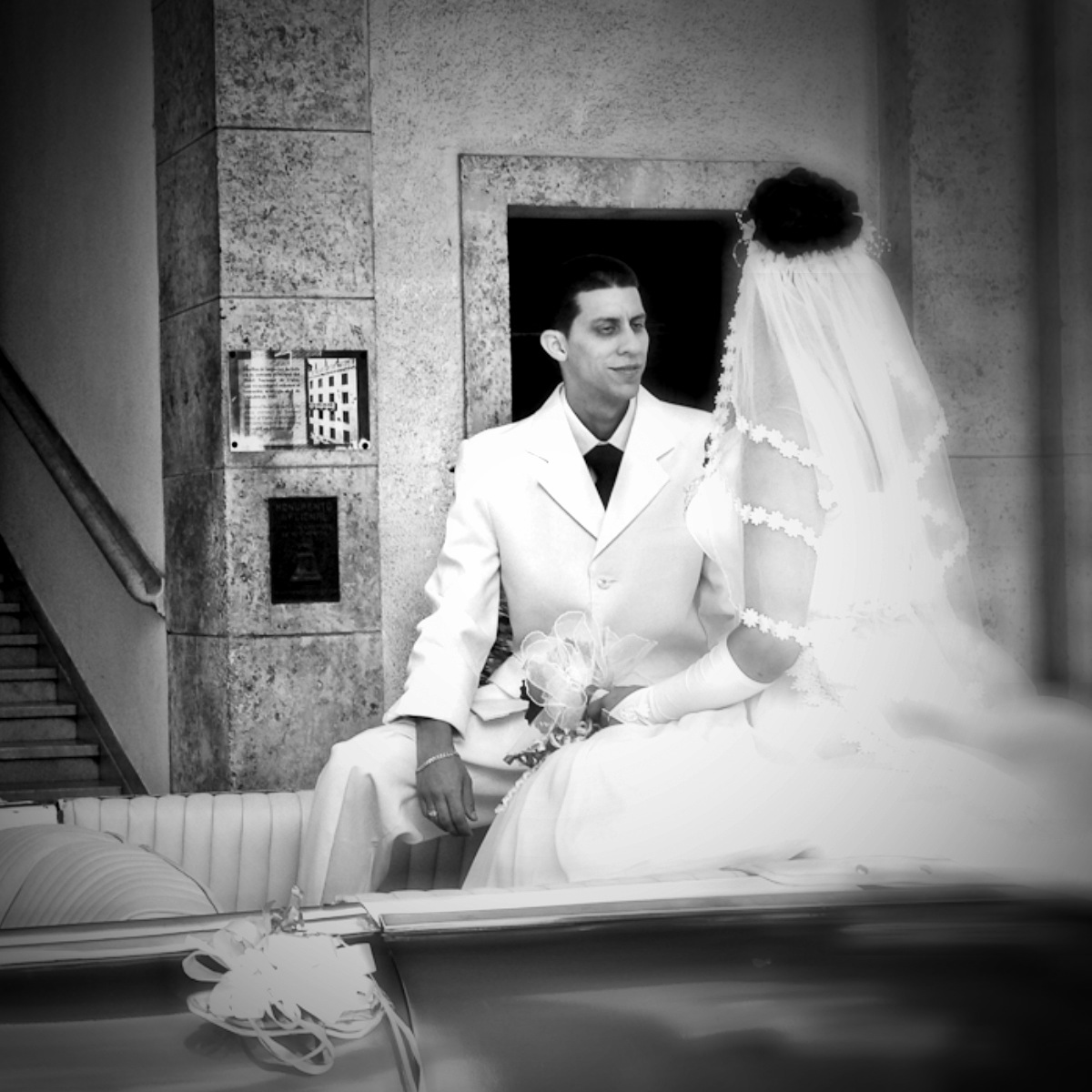 A couple on their wedding day in a beautiful car outside the Hotel Nacional, where I've stayed on my trips to Havana.
Left: Bridal Couple at the Hotel Nacional, Right: There's always a show, or water ballet, happening at the Hotel Nacional
Above: A cigar sommelier at the Hotel Nacional
Dining:
La Guarida Paladar is the best restaurant I've eaten at in Cuba. It's located inside a crumbling residential building, where you can't help but notice the beauty of decay.
The Havana Club and Rum Museum, also known as Museo del Ron, Fundación Havana Club features rum, rum, and some pretty great music at the end.