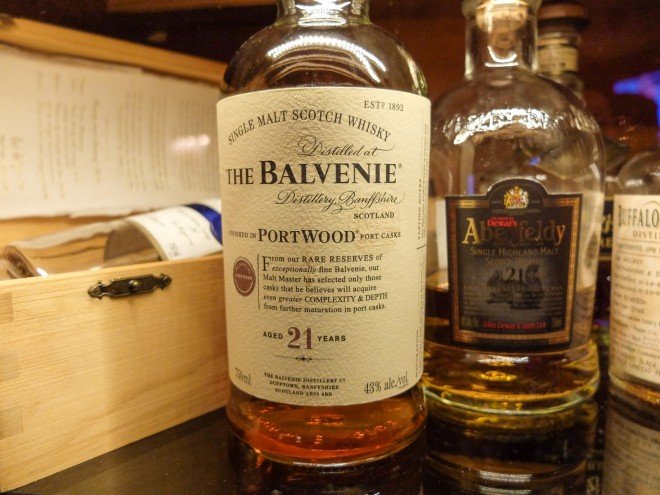 Whisky on display at Nashville's Oak Bar
When I recently visited Nashville for a super quick trip, Rebecca, my Nashville-based photographer friend insisted we get a drink at the Oak Bar. Located in the downtown Nashville's Hermitage Hotel, The Oak Bar's allure was not immediately apparent to me.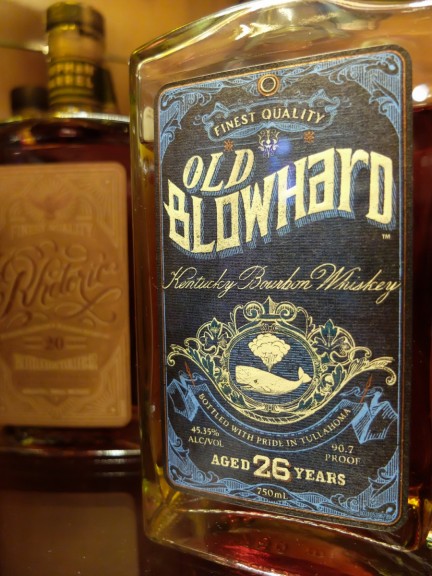 Sure you can drink Old Blowhard elsewhere, but then you'd miss "America's Best Restroom"
My first impression was "Meh. Lawyers who lunch." I focused on enjoying my whisky-based cocktail. After our first round, Rebecca suggested we head to the bathroom. I followed her… into the men's room. Then I got it.
You don't come to the Oak Bar for the cocktails, you come to the Oak Bar for the Hall of Fame caliber restroom.
It's hella gentile BALLER.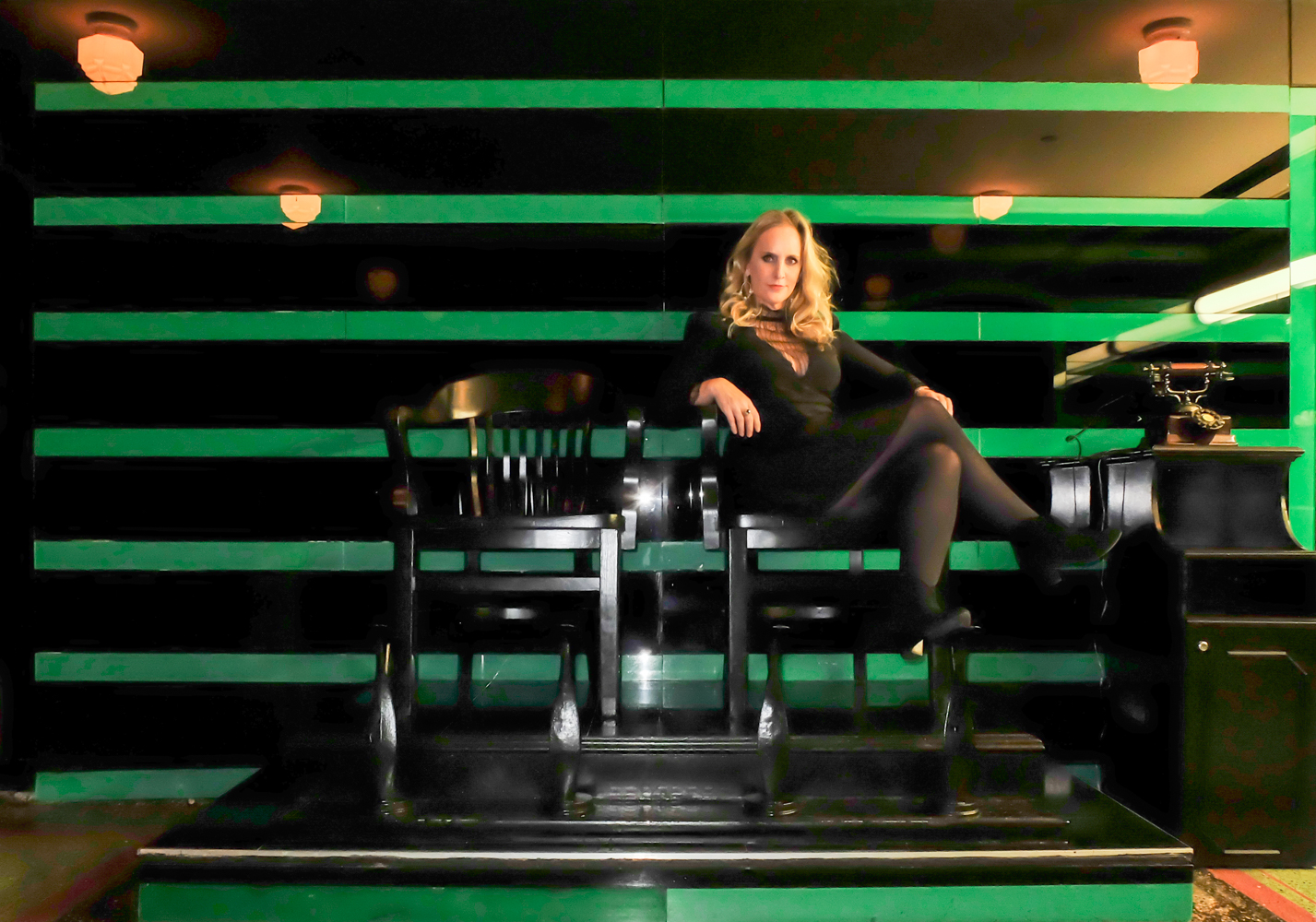 Esquire magazine named the men's room at the Oak Bar, "America's Best Restroom"
It's not hard to see why the design and art deco styling have earned it numerous awards, including "Best Bathroom in the America." Local legend has it that politicians would sneak into the Oak Bar and head to the men's room to pay bribes and finalize power deals. It's easy to imagine considering there is a two seat shoe shine station built into the gleaming green and black tiled restroom.
The men's room feels as though it was built as a set for a pivotal scene in a John Grisham adaptation slash blockbuster.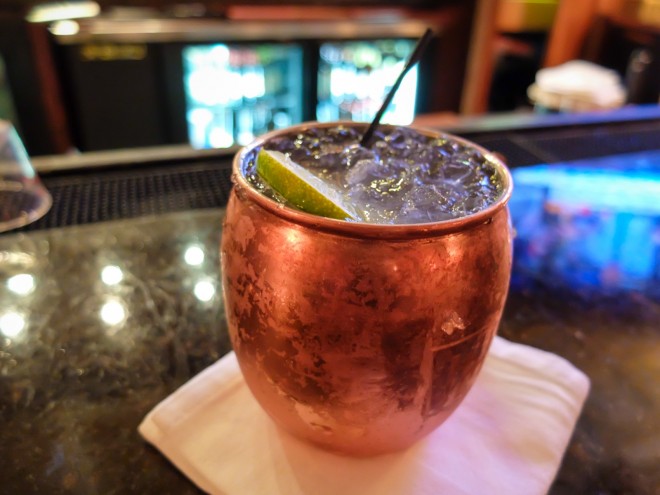 The Moscow Mule at Oak Bar in Nashville
There is also an old fashioned non-smart phone that connects you to the front desk. I found that out when I picked up the handset while acting out the aforementioned pivotal scene in the future John Grisham blockbuster adaptation. No wonder this deco gem of a men's room has become a popular backdrop for music videos and cool wedding photographs.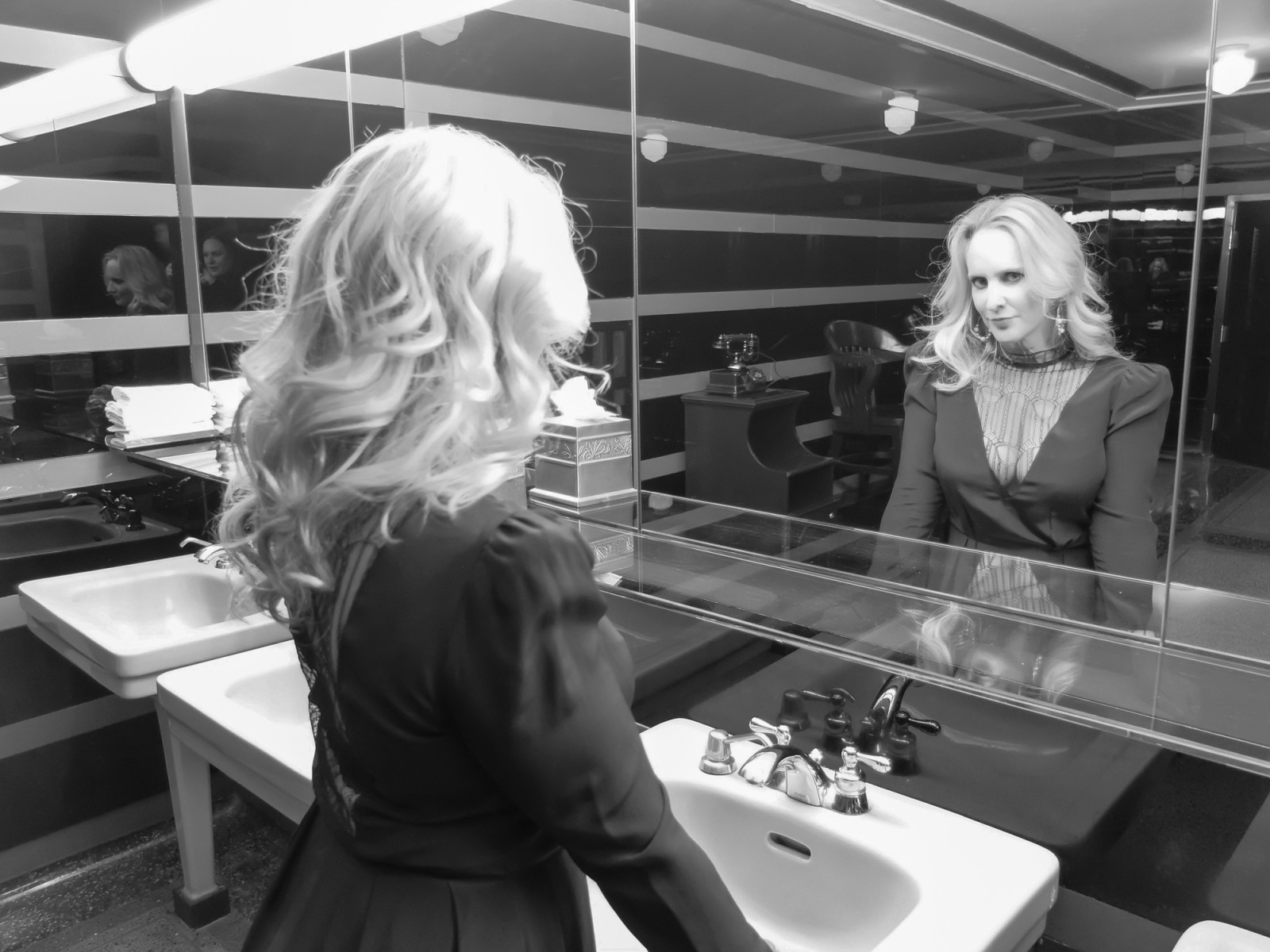 Don't miss visiting the men's room  (photo credit: Rebecca Adler Photography)
Famed Dutch rock and roll photographer Anton Corbijn photographed the band REM here for some of the Collapse Into Now press photos. After drinking another round of  Old Blowhard, Rebecca Adler Rotenberg* and I decided to have a little photo shoot of our own.
Now I'm left to wonder if Anton Corbijn will also direct the future John Grisham blockbuster adaptation, because he'd be an inspired choice.
The Oak Bar at The Hermitage Hotel
Address: 231 Sixth Avenue North,Nashville, TN 37219
Phone: 615-345-7116
The Oak Bar is open for drinks and casual dining starting at 11:30 a.m. Monday through Saturday and noon on Sunday.
Daily Happy Hour from 4:30 to 6:30 p.m.
Disclosure: Rebecca did not approve these edits of the images she shot. I'll replace them with her edits once I get them.