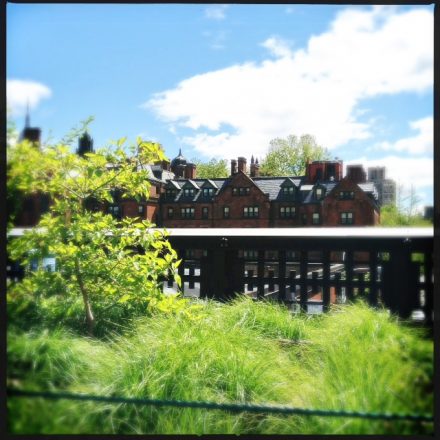 Green & Urban grit – one of my favorite combos. (NYC, mobile photography shot on my iPhone 4s)

I love it when functionally obsolete industrial space gets upcycled into something groovy, new and useful. The Edison, a bar/nightclub located in an old power plant in Los Angeles is an excellent example, and so is The High Line, located on the west side of Manhattan in New York City, which I visited for the first time last week.
The High Line is a particularly cool and innovative public park built above on a old set of freight train tracks in the hipster centric Meatpacking District. Some of the original architectural artifacts remain, and it's a very interesting example of industrial re-use. There are also lounge chairs, benches, a pedestrian walkway, and a billboard used as a modern art installation amongst the patches green grass.  Here are some images from my stroll along the aerial greenway.
Great city view from the High Line. Shot on my iPhone 4S with Hipstamatic, Loftus lens, mobile photography
High Line- an aerial green pocket in NYC, mobile photography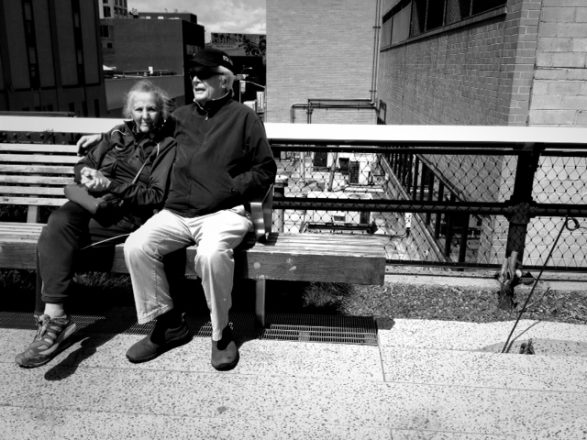 Benchwarmers: a couple occupy a bench at the High Line  (mobile photography, shot with my iPhone 4s using ProCamera)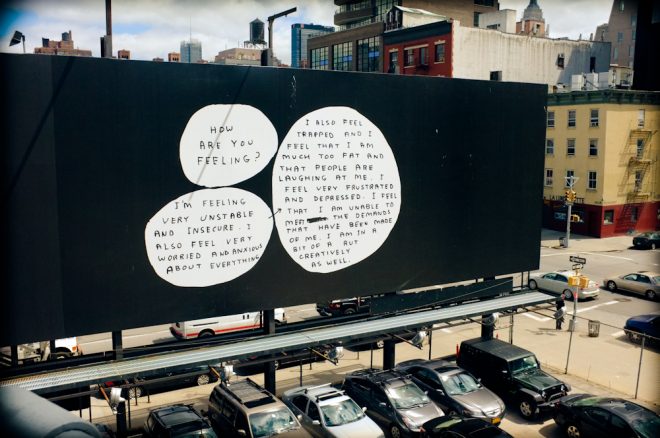 How Are You Feeling? by David Shrigley is Art slash High Line billboard (shot on my Fuji X100)
High Line Windows fences, Fuji X100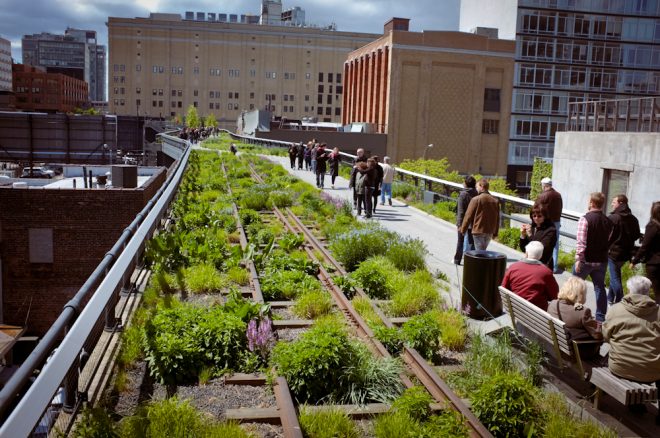 High Line Park, Fuji X100
High Line Park graffiti, munk and green grass, shot with my Fuji X100
Left: A painter painting in the High Line Park (Fuji X100) Right: Green Grass in black and white (Fuji X100)