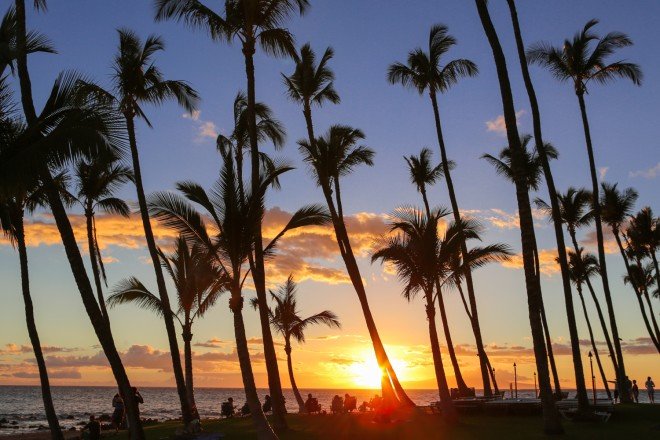 Palm trees and prime real estate: Keawakapu Beach
There's just something about tropical Hawaiian sunsets that makes you want to kick back and enjoy them while sipping a cocktail served in a coconut. Maui's Keawakapu Beach, located on the Kihei shore, some of most stunning views.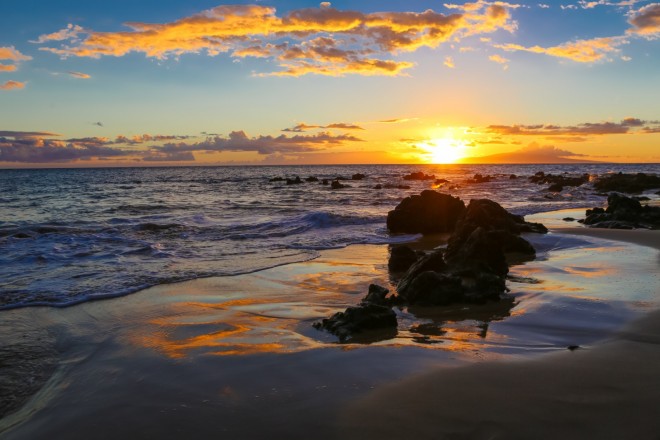 Lava rocks in the sand make sunsets moody and interesting
It's a bit of a drive from the stretch of high end resorts in Wailea, but that means it is has a low tourist-to-sandy beach ration, and the beach is open to the public.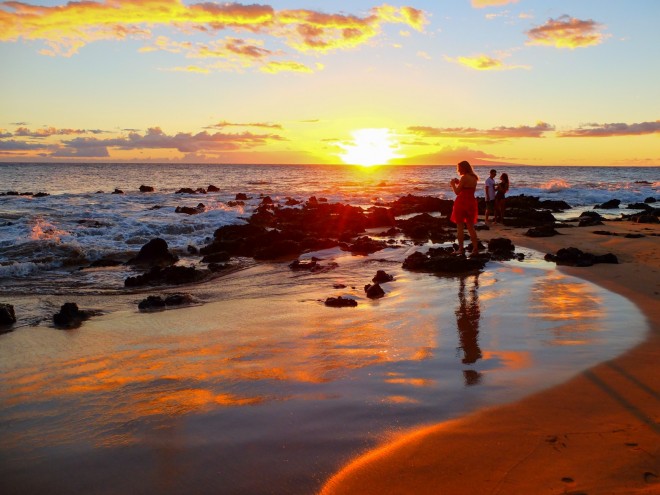 The sunsets at Keawakapu beach inspire you to break out your camera
The Mana Kai Hotel has the best stretch of waterfront sand and views, making the restaurant on it's ground floor, the 5 Palms Kihei, a popular spot to enjoy the sunset.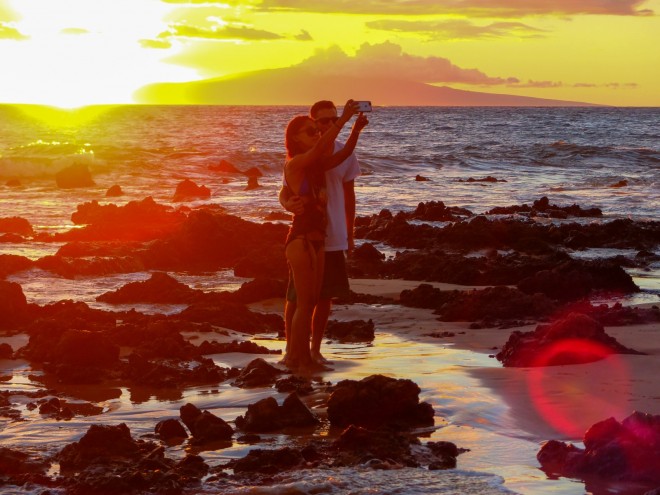 Great spot for sunset couples selfie
The 5 Palms Kihei serves half price pupus and sushi during it's oceanfront happy hour from 3:00pm – 7:00pm daily.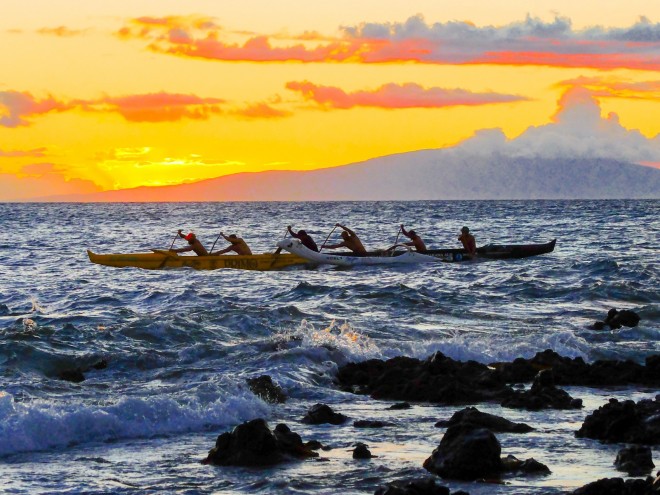 Outrigger canoes paddle by at during sunset

I shot this panorama of Keawakapu Beach and the Mana Kai hotel on my iPhone 5s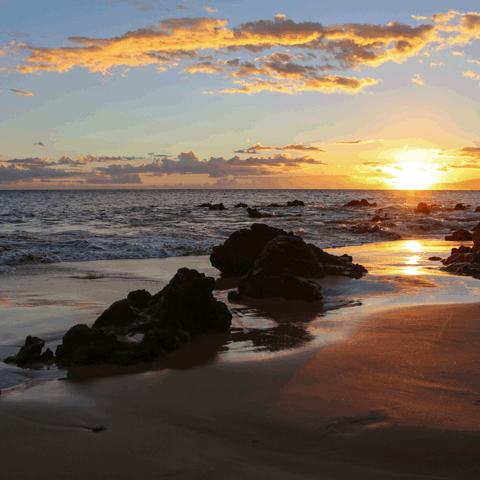 Sunset waves GIF
If you're in Wailea, I'd highly suggest heading to Keawakapu Beach around sunset to get your Aloha on.
2960 S Kihei Rd
Kihei Maui, HI 96753
(808) 879-2607
Oceanfront Happy Hour – Half Price Sushi & Pupus
3:00 pm – 7:00 pm and 9:00 pm – 11:00 pm Daily
Keawakapu Beach
S Kihei Rd,
Kihei, HI 96753