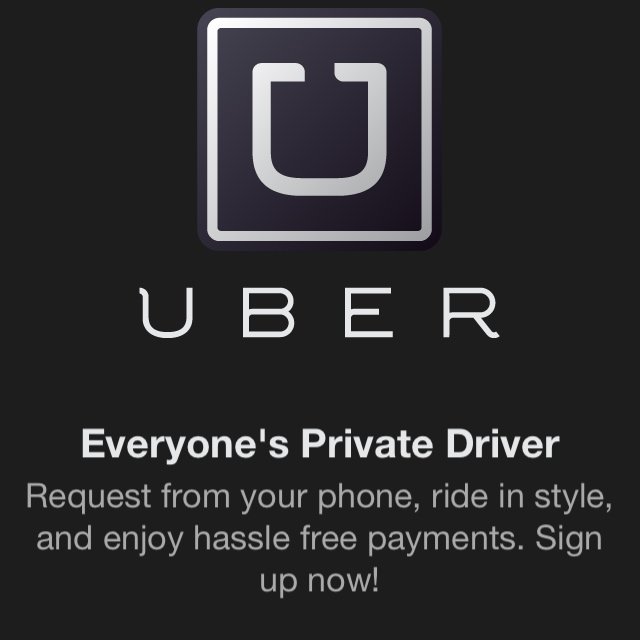 Uber On-Demand Car Service can be ordered directly from your mobile phone.
Mobile technology and the geo data from your phone can be a very useful tools, and one of the best applications of smart phone technology I've found is in the growing sector of mobile apps that allow you to order up transportation when you need a ride. I first learned about Taxi Magic appropriately enough at the 1197 Mobile Photography Conference in San Francisco and loved being able to hail a cab directly from a pin I dropped on my iPhone.
On my last trip to New York City, my friend Erina Pindar (superstar travel agent and one of the co-founders of Lux Chat) introduced me to Uber car service. Uber is an app that allows you to pinpoint your location right from your mobile device and order up a private car and driver. Erina raved about the service and my friend Rebecca and I decided to take the luxury car service app for a few test drives in New York City.
Like all new technology and apps, it's not yet perfect. We used the service a few times in NYC and found the estimated time of arrival in New York City was not particularly accurate, most likely because of traffic. The sedans ranged from standard to super-fly but all were clean and pleasant. Once Rebecca had difficulty locating an Uber driver in the wee hours in Brooklyn. Uber offered her a discount on a future ride as a gesture of apology for this Uber fail.
Uber screen caps allow you communicate with the service directly via text
Once while using the service the car I ordered arrived not at the address where I had dropped a pin, but across the street. Because you review your driver directly from the app when you get your paperless receipt, Uber offered me a discount for the incorrect location situation. You also get a trip summary which gives you all the details of the your journey including your driver's information, distance traveled and price per mile. I have used Uber in LA and found the experience fantastic and the estimated time of arrival more accurate.
All the drivers that I had licensed were very nice and were enthusiastic about working for Uber. Some Uber drivers cars allow you to bring your dog, but you need to contact the driver directly to make sure, which should be easy enough to do. Tip: be sure to follow the Uber text directions when you order your car. You can cancel and confirm by text, and rate your driver after your ride.
Uber is pricey, but it's a very convenient luxury option to have a private car and driver at your disposal if you have a plane to catch and there aren't any taxis to be found. Uber has great customer service seems focused on providing users with a pleasant experience. The Uber car service empire is growing and now serves New York, San Francisco, Los Angeles, Boston, Chicago, and Washington D.C., Toronto and Paris.
Uber ain't cheap, so it's not an app I'll be using every day. Uber is a win for occasional use- particularly in cities like San Francisco where the cabs can be very sub-par and the BART isn't always an option.