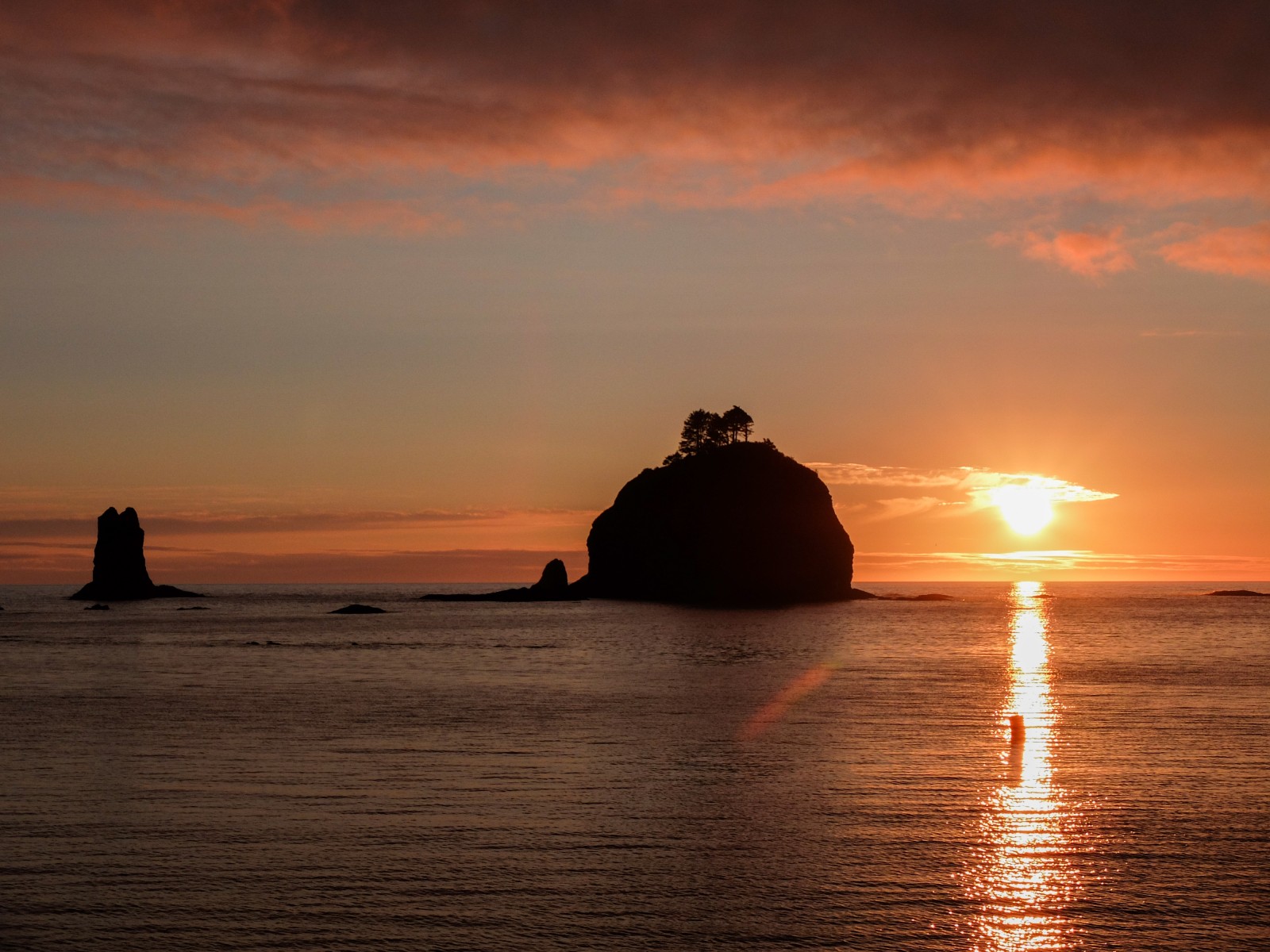 Sunset at First Beach in La Push, Washington 
The Olympic Peninsula in Washington State has some gorgeous beaches. Ruby Beach is my usual go-to, so I made a point of heading to First Beach and Rialto Beach to check them out for myself.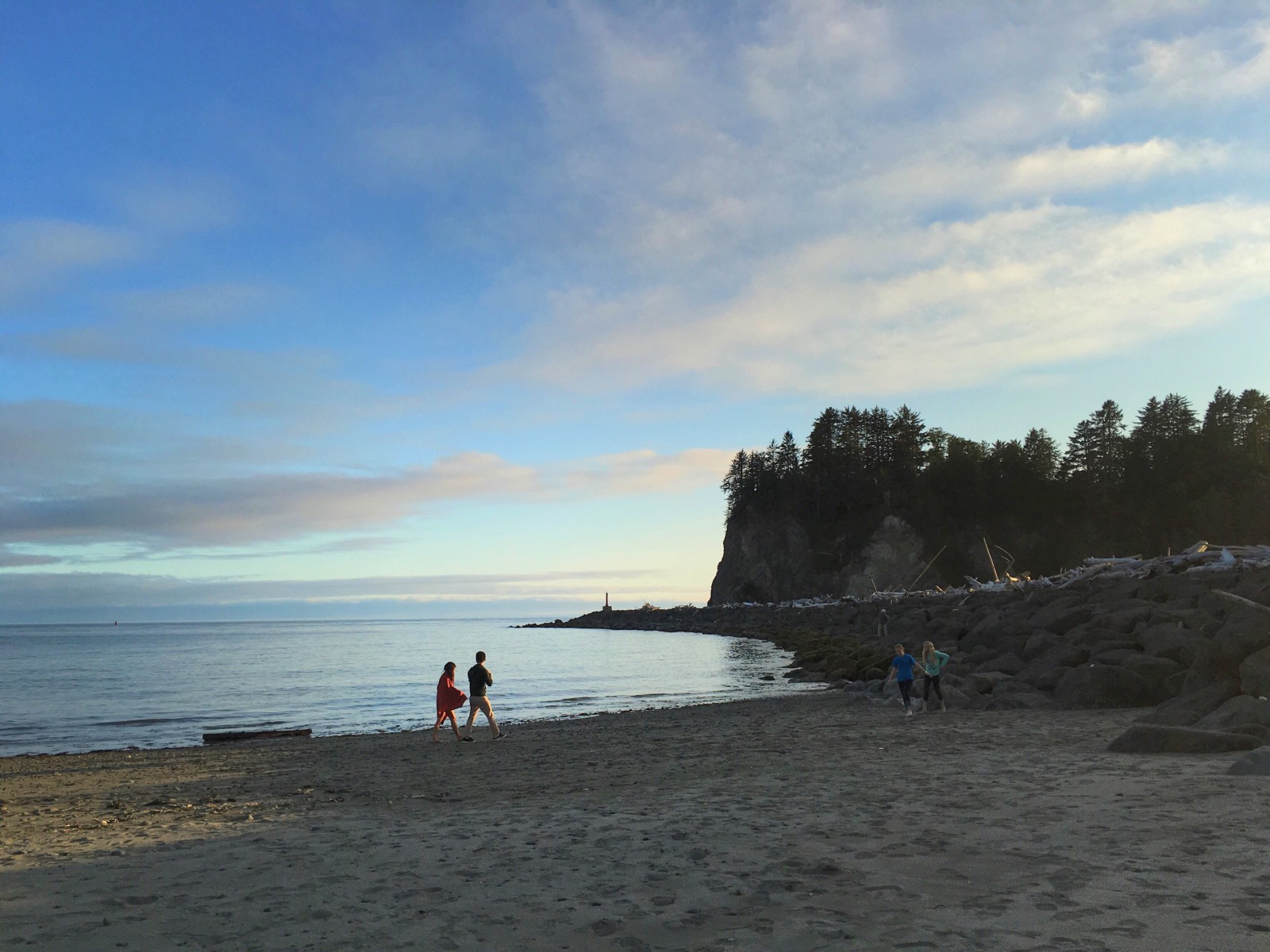 A summer afternoon on First Beach
Rialto Beach is part of Olympic National Park but First Beach is not. First Beach is accessible by car, and is located within the Quileute Nation . The Quileute Oceanside Resort is the nearest lodging. I stayed at the pet-friendly Forks Motel, located about 15 miles away.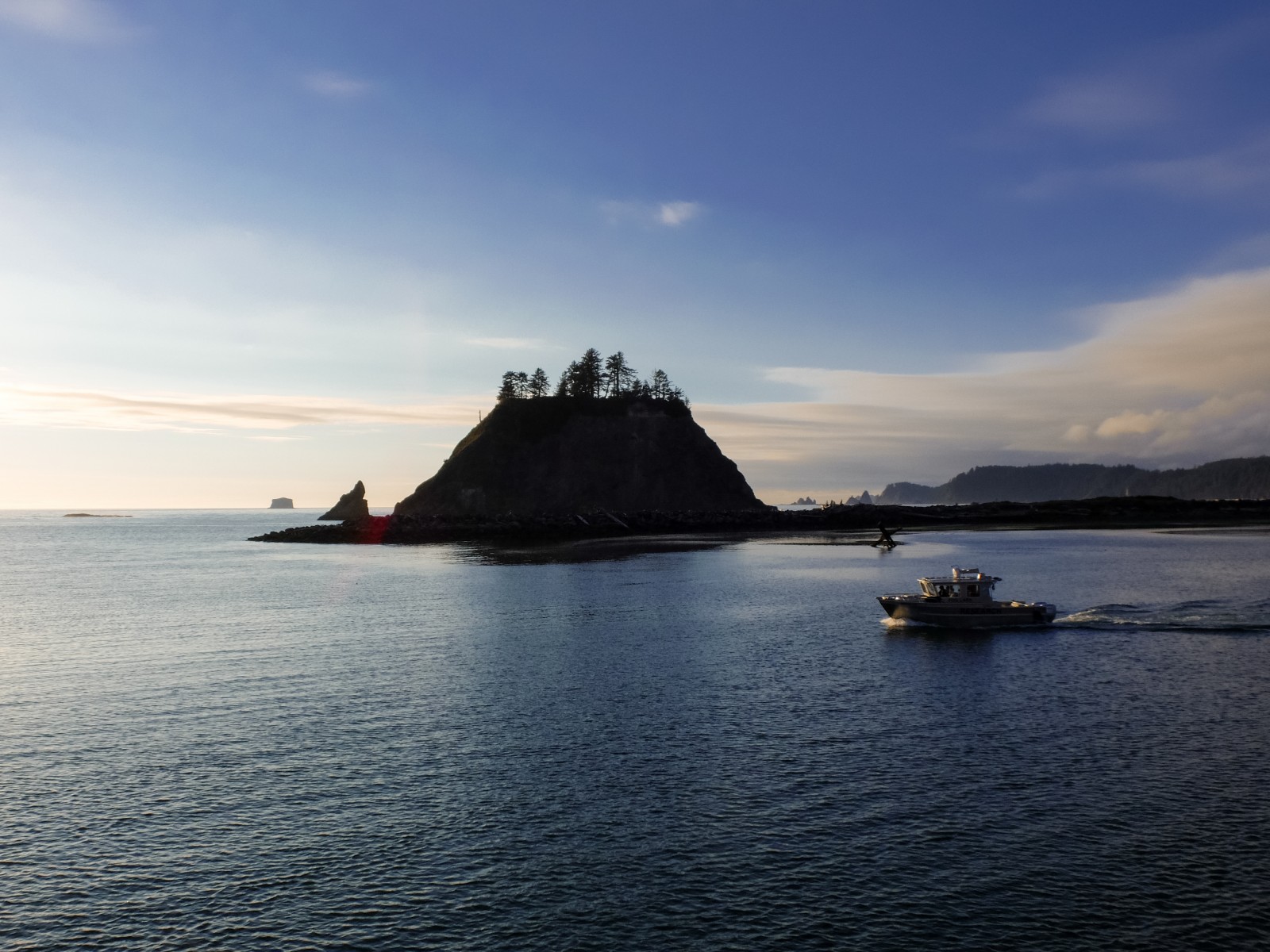 Boat passing Little James Island as seen from First Beach
First Beach is sometimes known as La Push Beach. It has a crescent-shaped swatch of sand as rocky points and views of James Island and Little James Island. It's a favorite of both surfers and vampires (the location is featured in the Twilight series of books). La Push is one of the most popular destinations for Twihard tourists.
Summer sunset at First Beach in La Push, Washington
The Forks chamber of commerce has seen a 600% increase in tourism since 2000, and Stephanie Meyer's YA series of books is often credited as a major factor. Fortunately, my visit was vampire free.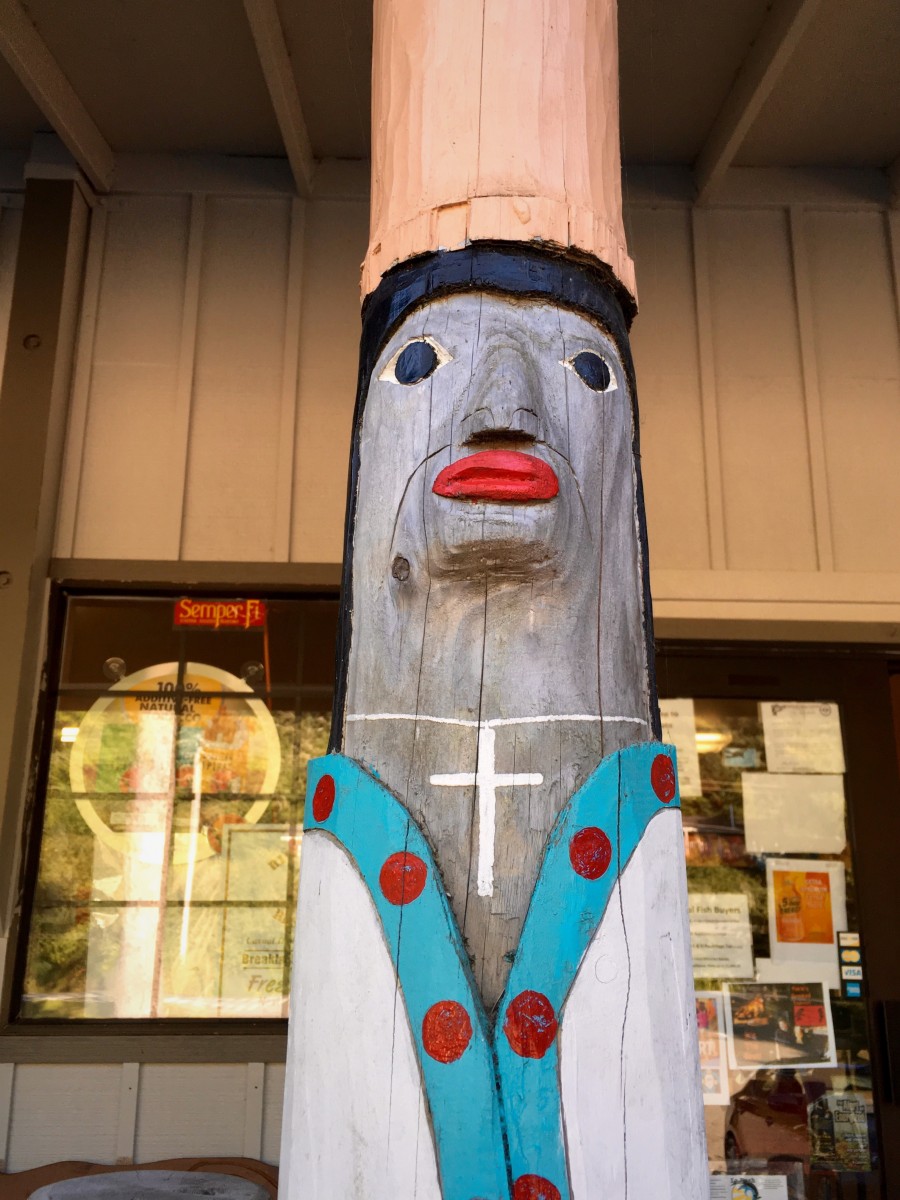 Stylish totem outside the Lonesome Creek Store in La Push
The Forks Chamber of Commerce has set up a First Beach Webcam so you can visit virtually if you can't make it in real life.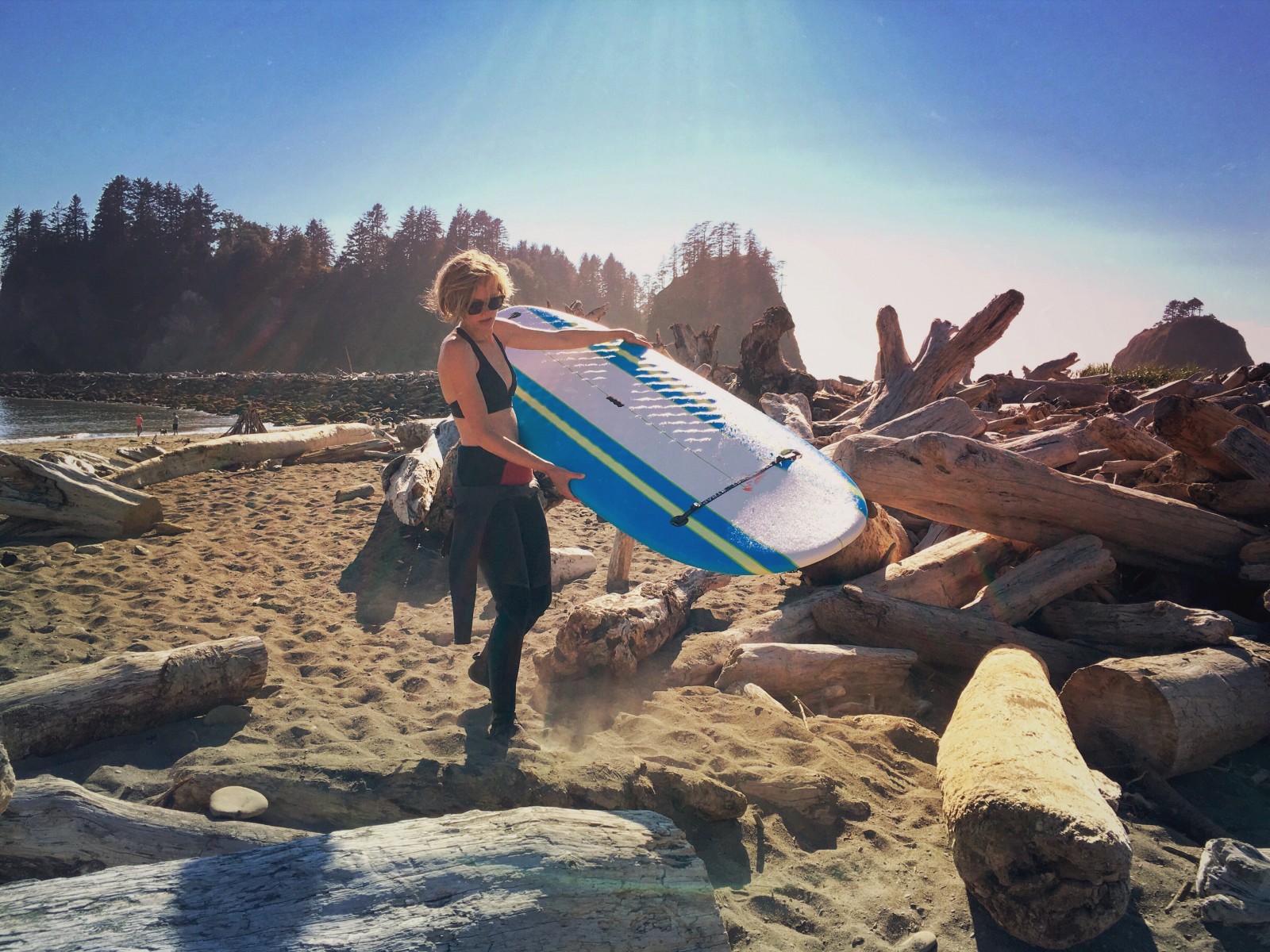 Pacific Northwest Surfer Girl
First Beach is a great place to watch the sunset and take in the twilight. I enjoyed watching the sun dip below the horizon between James Island and Little James Island.

A panorama of sunset seekers enjoying the view from First Beach
First Beach is also a favorite of storm watchers and one of the most popular stops on the Twilight Tours. La Push is where Bella learns the tale of the Cullens and later goes cliff diving and almost drowns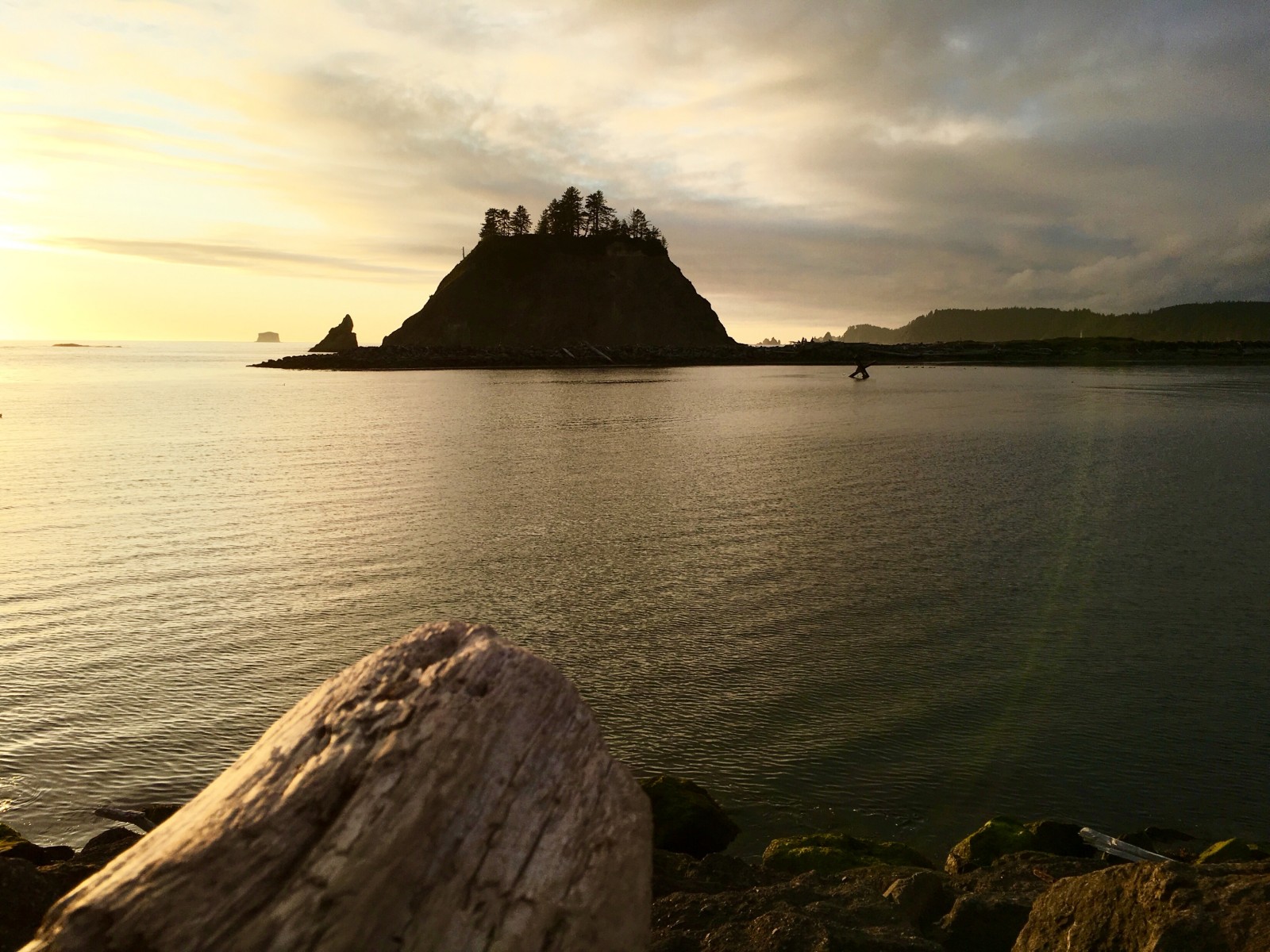 First Beach driftwood frames trees on Little James island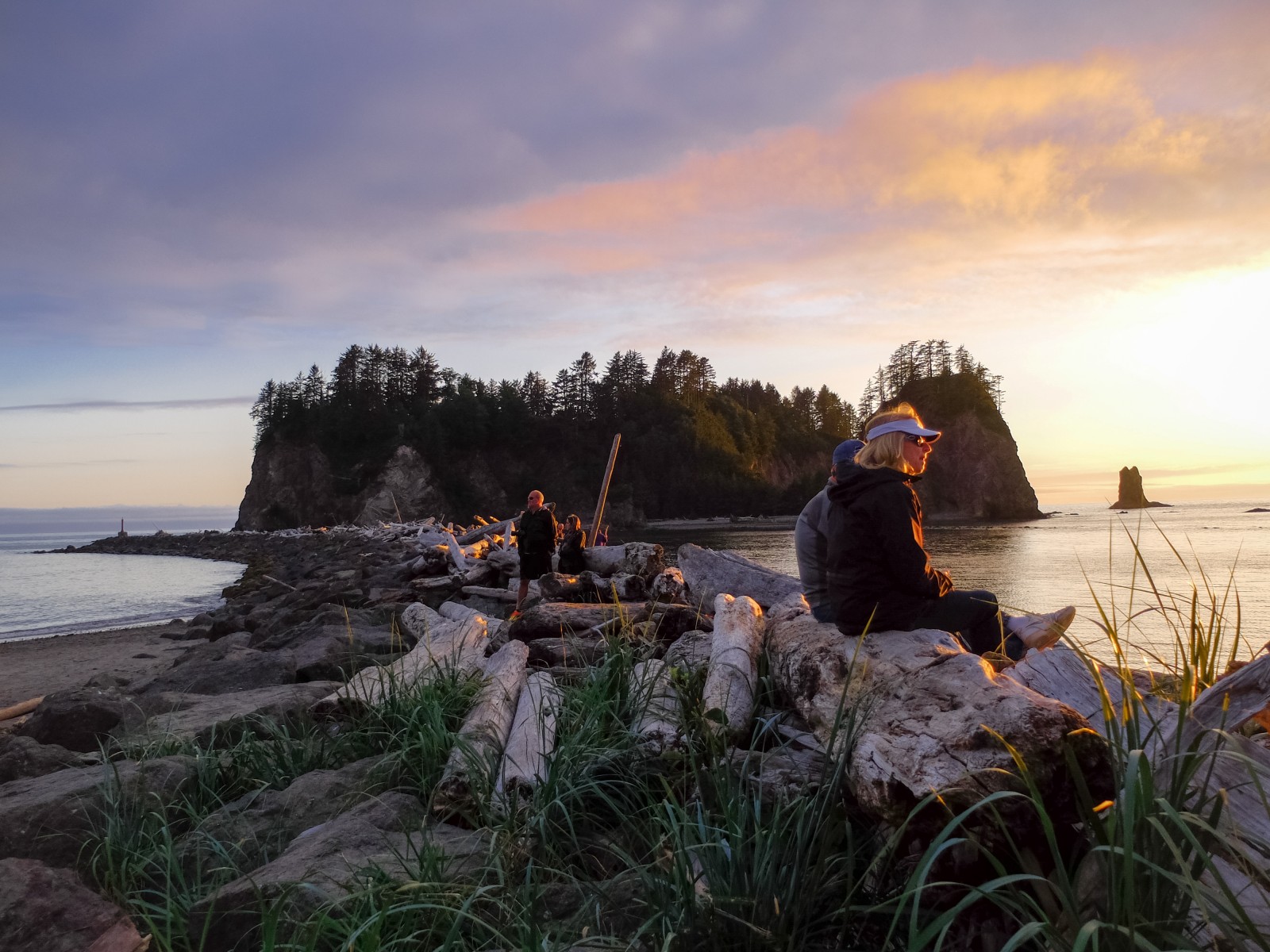 Pacific Northwest Summer evening on First Beach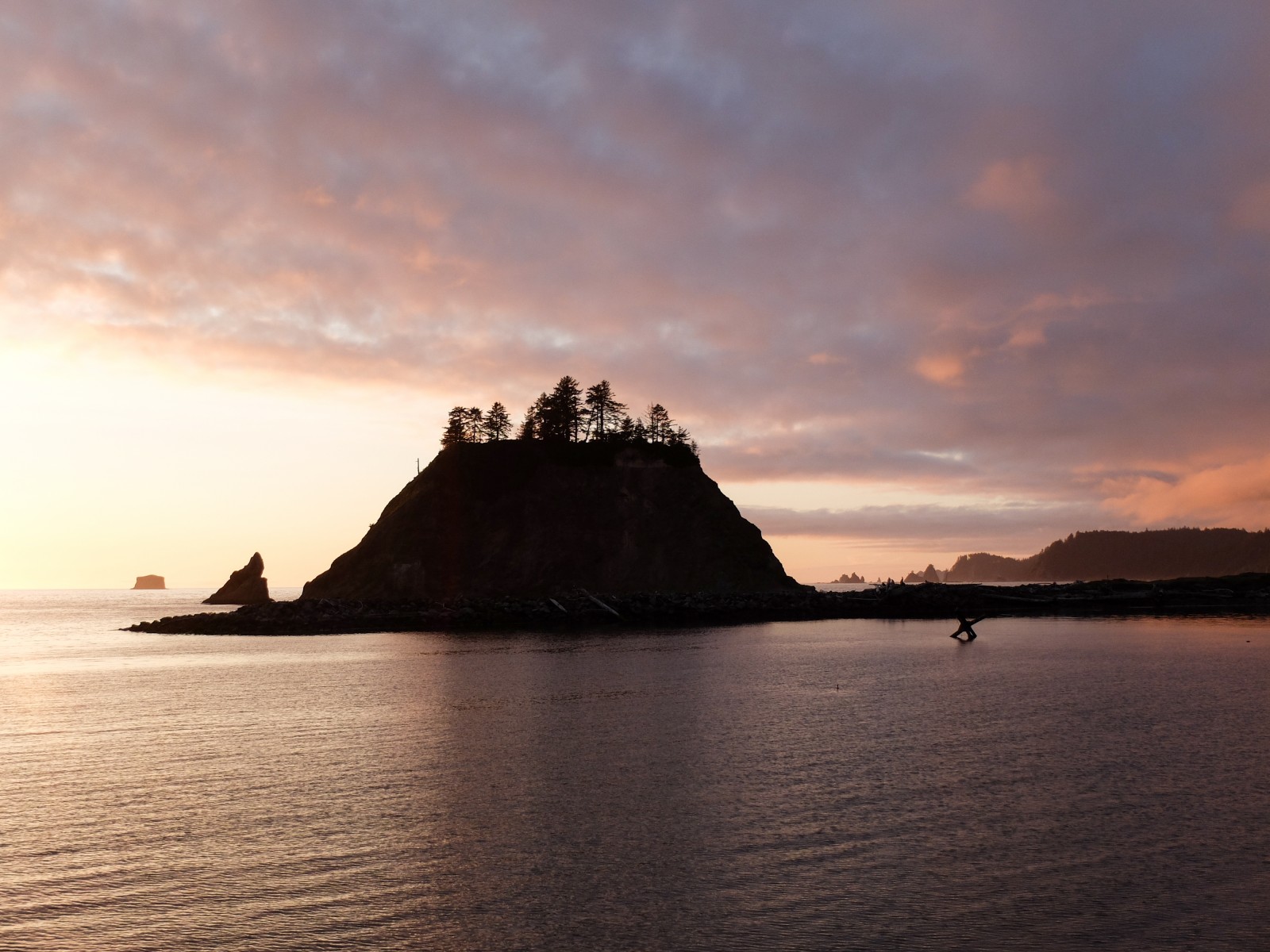 Clouds and sunset on First Beach
Only members of the Quileute Tribe are allowed on James Island. But there is a James Island webcam.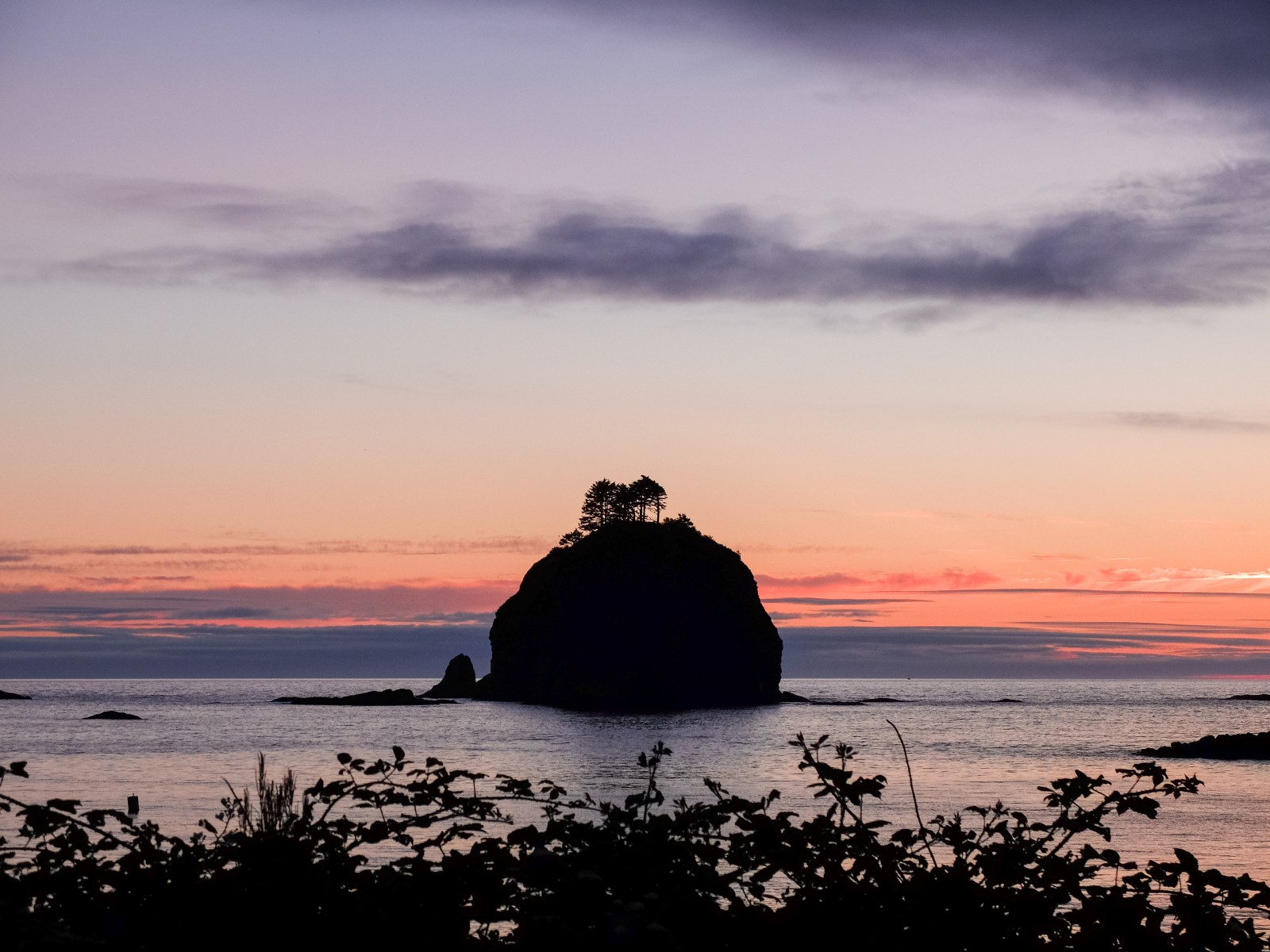 Twilight view from First Beach in La Push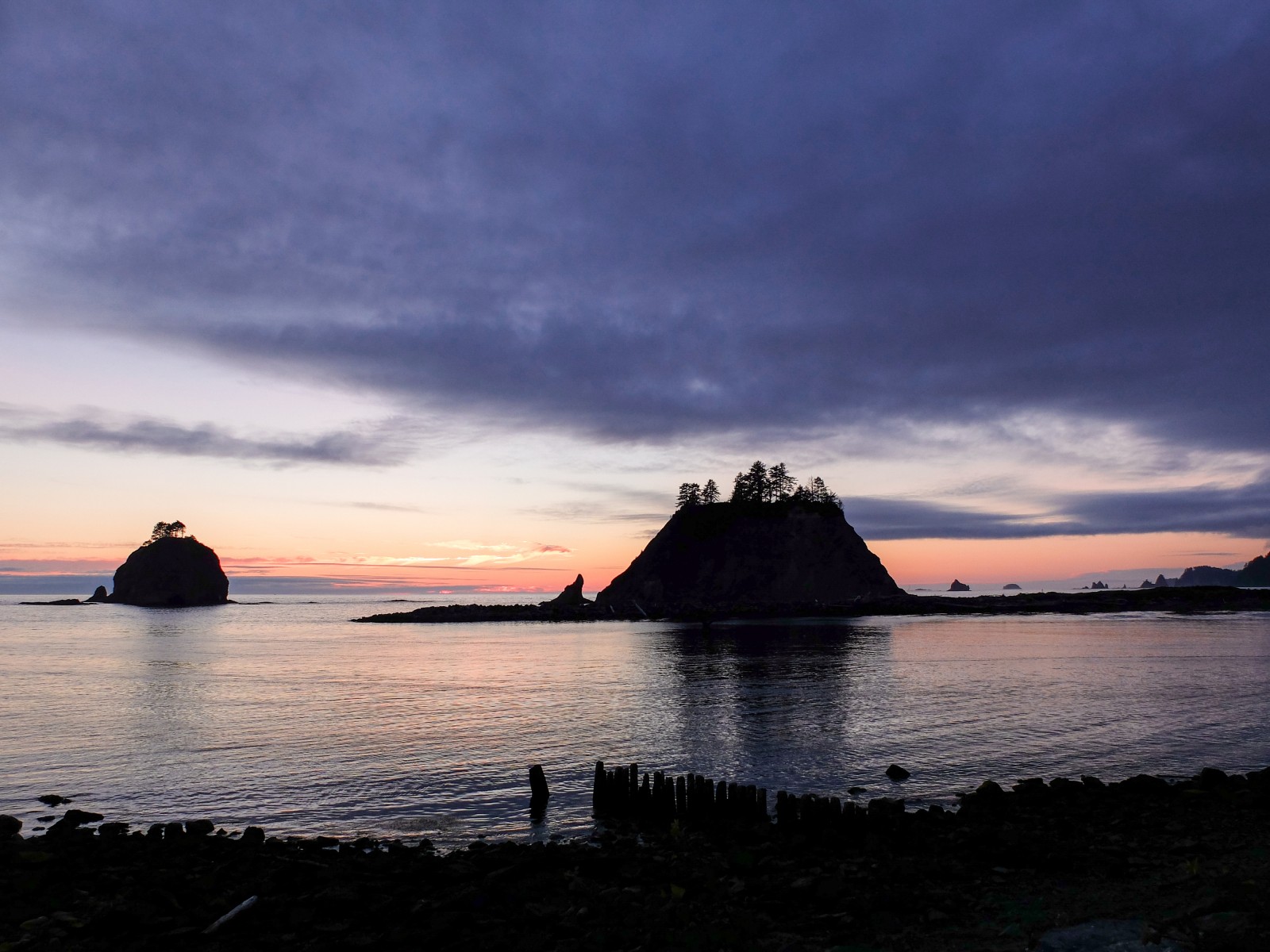 Dusk view of Little James Island from First Beach
First Beach is easily accessible and open to all. Located near LaPush (about 15 miles west of Forks). Put the Quileute Oceanside Resort in your GPS as your destination and you'll find it.
Quileute Oceanside Resort
330 Ocean Drive
La Push, WA 98350