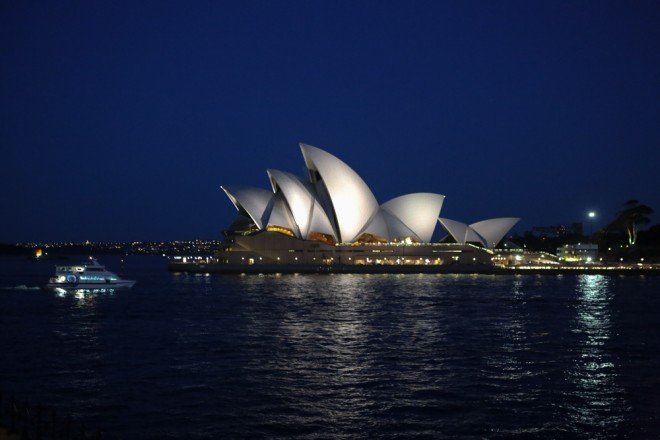 A View of the Sydney Opera House from my Room at the Park Hyatt Sydney.
There are some views I will never get bored of and looking at the Sydney's iconic Opera House is one of them.
This is my view from my Opera House Deluxe room at the Park Hyatt Sydney, which I think is the best located city hotel in the world. I'm lucky to staying here for a few days this week. It's a view that can be appreciated even through the foggiest of jet lag.
I've stayed at this property quite a few times but this is my first time back since it was completely renovated in 2011. Honestly, I didn't think the hotel needed much of renovation, but after seeing the new property I've been blown away. The improvements are sublime. I will know  (and share) more after I get the proper hotel tour later during my stay..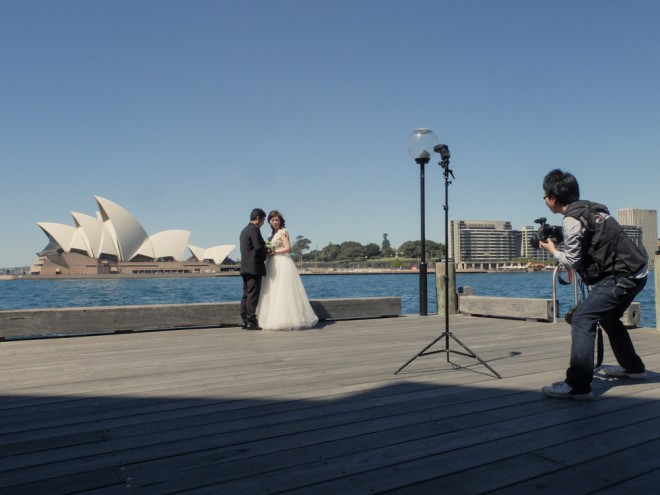 The Opera House is a popular background for wedding photos in Sydney
What I do know is that the view of The Sydney Opera house is gorgeous day and night– perhaps that's why I've seen no fewer than 3 wedding couples take photos in front of it and a even a full-blown magazine photo shoot happen right out side my window.
I hope you enjoy this  time-lapse video I made of the Sydney Opera House at sunset using the TimeLapse app on my iPhone 5.
Sydney Opera House Time Lapse at Sunset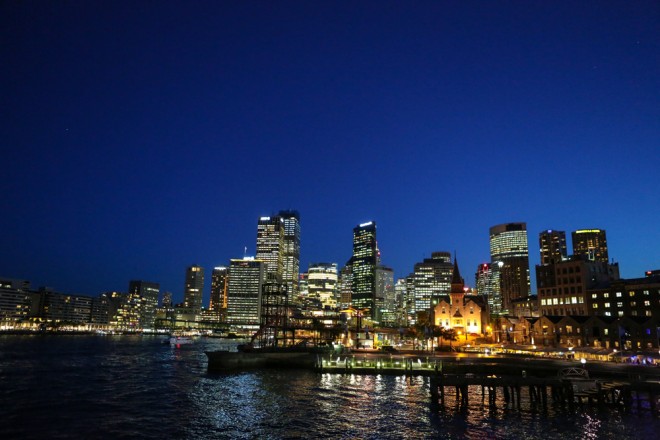 Another View of Sydney from Opera House Deluxe Room at the Park Hyatt Sydney
The view in the other direction isn't too bad either. Stay tuned for more posts about this amazing property.

7 Hickson Road, The Rocks
Sydney, New South Wales, Australia, 2000
Tel: +61 2 9256 1234
Fax: +61 2 9256 1555
Email: sydney.park@hyatt.com