I was very honored to be nominated by rad photographer slash blogger Ken Kaminesky for the Thomas Cook #ExploreTheElements Photo Blogging Contest. I'd really, really like to win a Fujifilm X-T1 camera, which is one of the choices of awesome prizes for the category winners. The overall winner will be awarded a £5,000 travel fund! You can follow the contest using the #ExploreTheElements hashtag.
AIR
Represents things that grow, expand, and enjoy freedom of movement Associated with will, elusiveness, evasiveness, benevolence, compassion, and wisdom
Bird at sunrise in Rajasthan, India
Why this shot? Seeing this bird flying at sunrise on Surwal Lake in Rajasthan, India was one of the most memorable sunrises of my life. I thought about entering this image for both the water and fire categories as well, but settled on Air because the bird, mid-flight, seemed be best embody the freedom and spirit of air.
EARTH
Represents the hard, solid objects of the earth Associated with stubbornness, collectiveness, physicality and gravity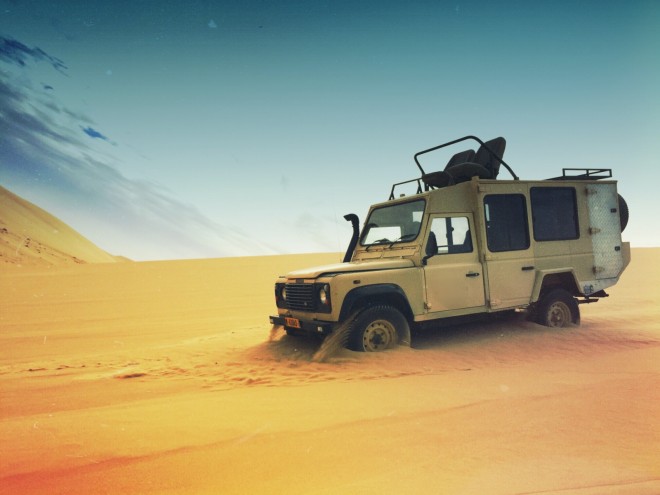 Exploring the Roaring Dunes of Namibia's Skeleton Coast
Individual grains of sand might not be heavy, but put them together and in the collective they are very, very heavy. We had to let the air out of our tires before driving down the dunes. It's all about gravity here. Plus, you have to have a stubborn will to get to the Skeleton Coast and survive there. It's very earthy, and very, very remote.
FIRE
Represents the energetic, forceful, moving things in the world Associated with security, motivation, desire, intention, and an outgoing spirit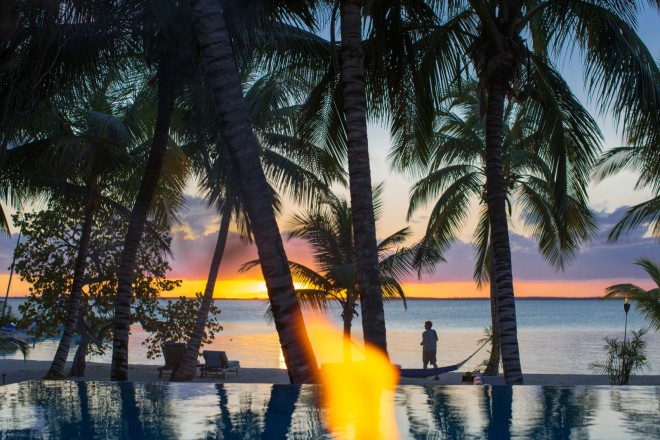 Tiki Torch at Twilight in the Bahamas
It's a photo contest– I felt compelled  to enter a tropical sunset shot. I like the heat of the sunset and it's colors mimicked being mimicked in the tiki torch flame. I also like the man the man near the hammock. This is a nice image to daydream about.
WATER
Represents the fluid, flowing, formless things in the world associated with emotion, defensiveness, adaptability, flexibility, suppleness, and magnetism
Watering Hole at the Pushkar Camel Fair
I really wanted to enter a water shot that wasn't blue, and this image that I shot at a watering hole at the Puskar Camel Fair seemed to be the right fit.
I'm nominating bloggers and photographers I admire. Some I've met, others I haven't but I admire each and every photo blogger's eye. Here they are:
Amber DeGrace of Fine Craft Living
Jonathan Khoo of Wanderlusty
Larissa Olenicoff The Blonde Gypsy
Jan Polatschek of Travel With Jan
Charles Yap of My Pot of Tea
The overall winner will be awarded a £5,000 travel fund!  You can follow the contest using the official hashtag #ExploreTheElements. The official contest page can be found here: Thomas Cook Explore the Elements.