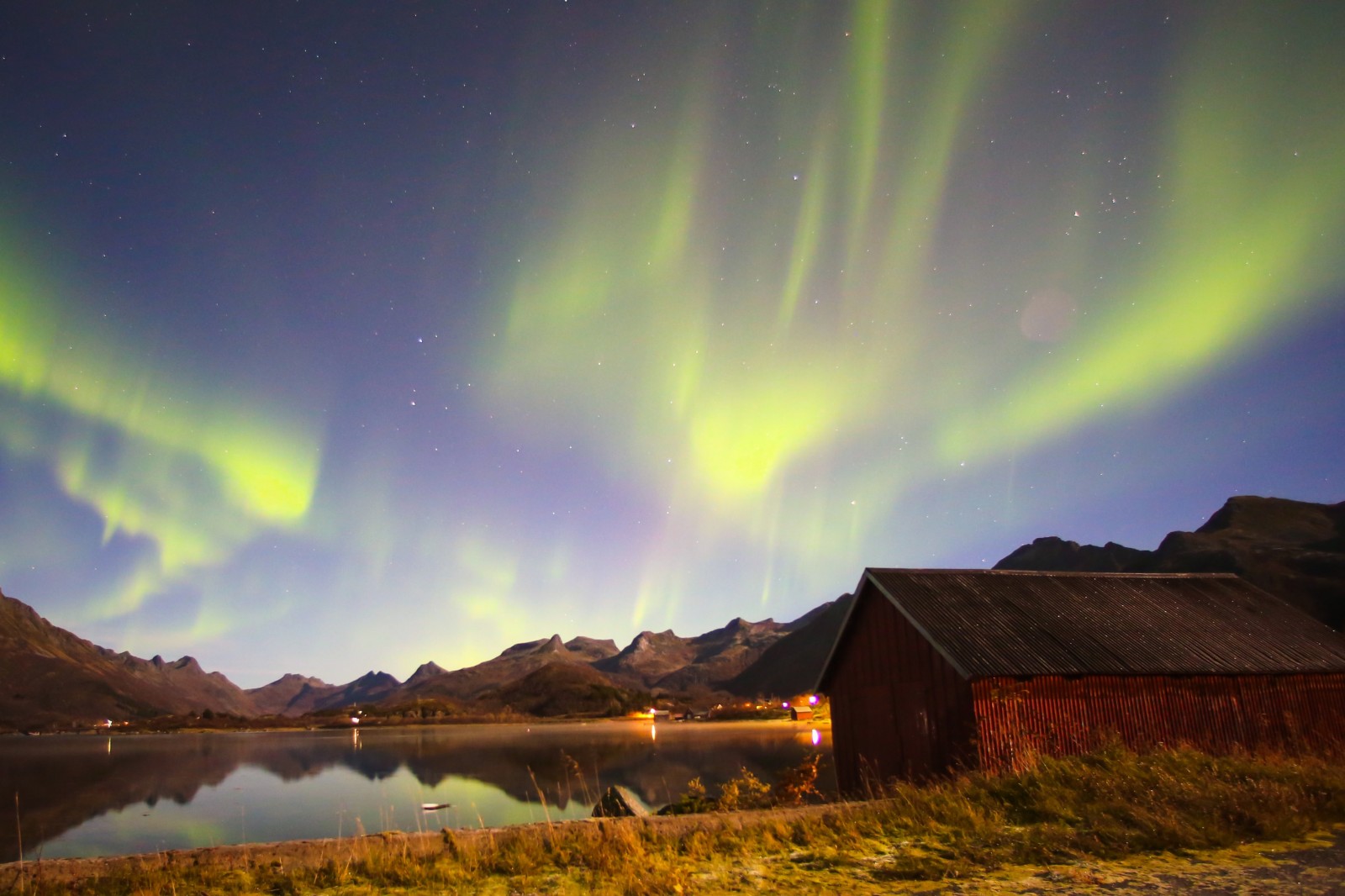 The Northern Lights on display near Svolvær
After first seeing the northern lights in Iceland last year, I've become a bit addicted to aurora hunting.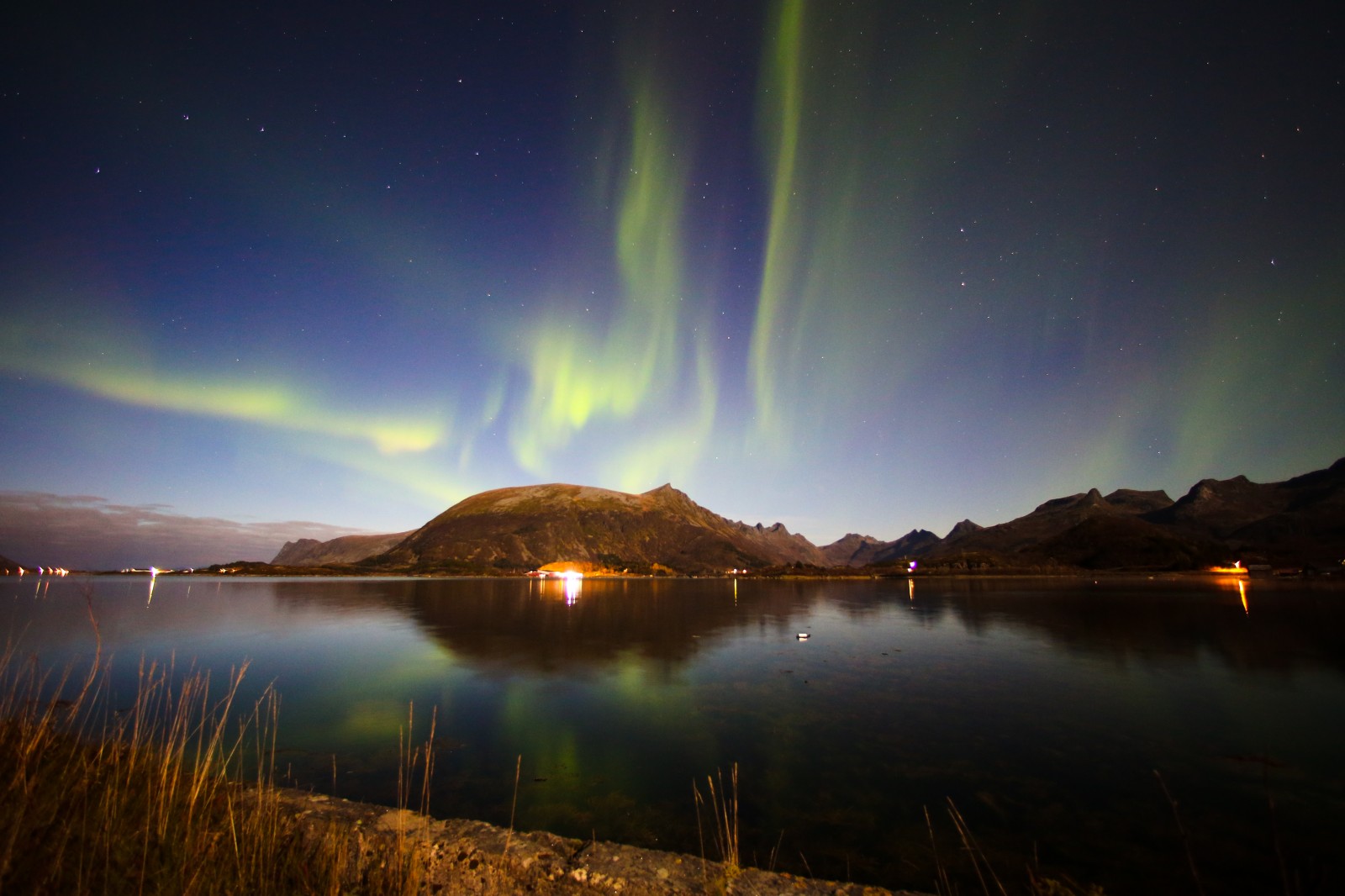 Aurora hunting in the Lofoten Islands of Norway
Since locations in and near the arctic circle and away from the light pollution you find in large cities are the best places to spot the northern lights, I recently visited Norway's gorgeous Lofoten Islands with this blog's social media manager, Anastasia Chernykh, for a photo trip.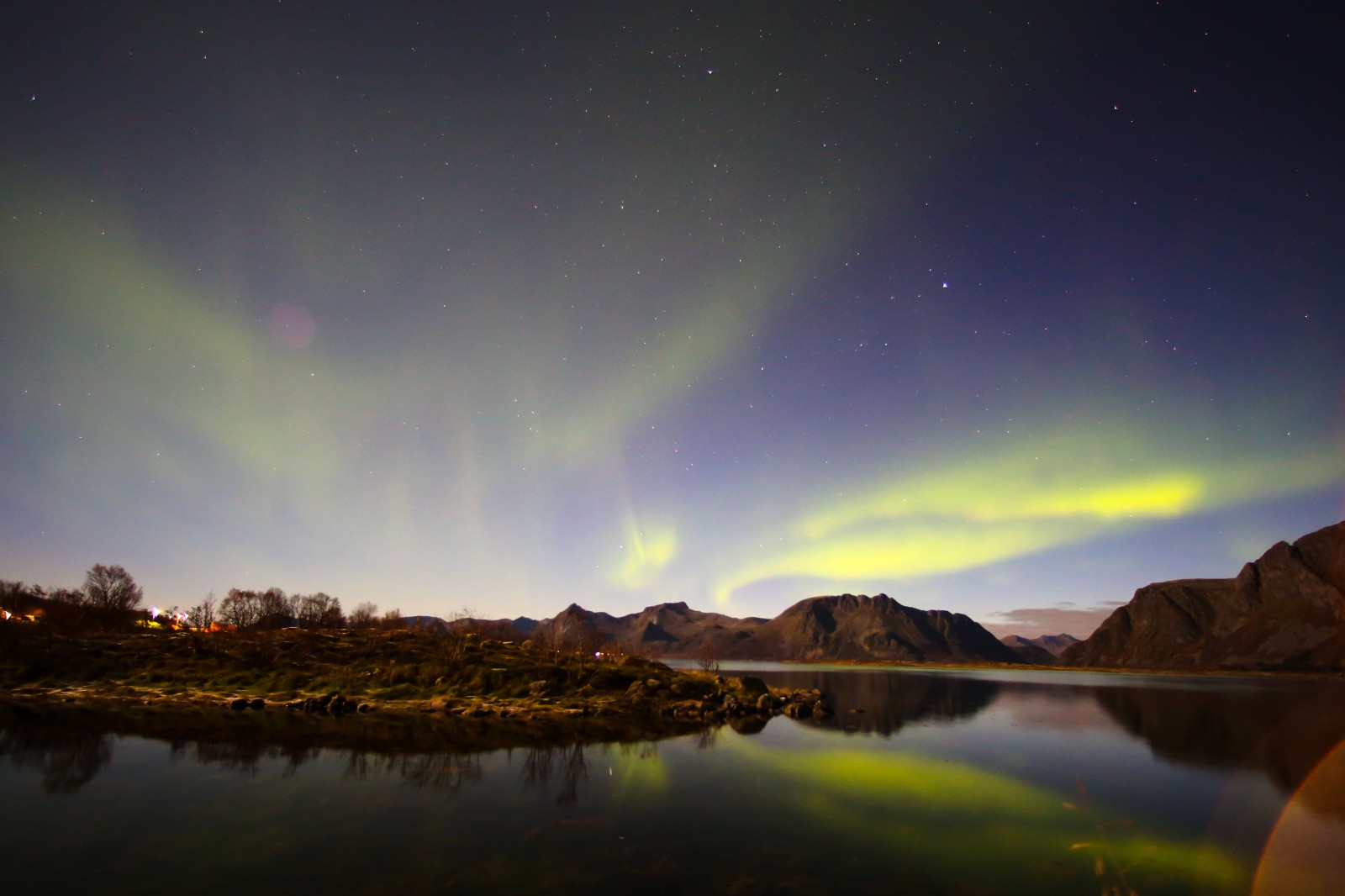 Norway's Northern Lights reflected
The aurora season runs from September to April. To increase our chances of capturing the mysterious solar phenomenon, we hired photo guide Alex Conu, who is known for his award-winning astrophotography and runs photography workshops. Originally from Romania, Alex understands the northern lights phenomenon very well and was great about explaining them.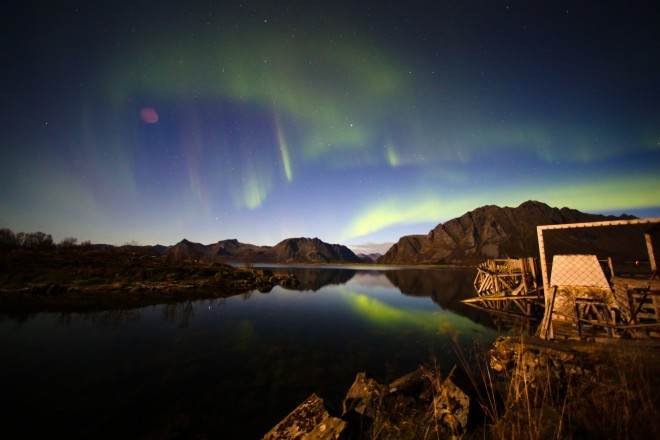 Green and Purple Northern Lights
Norway knows the northern lights are a big draw for tourists and has a Northern Lights Tracker, which is very user friendly. There is also an Aurora Forecast app available for serious aurora hunters, although it requires a bit of knowledge to understand and read.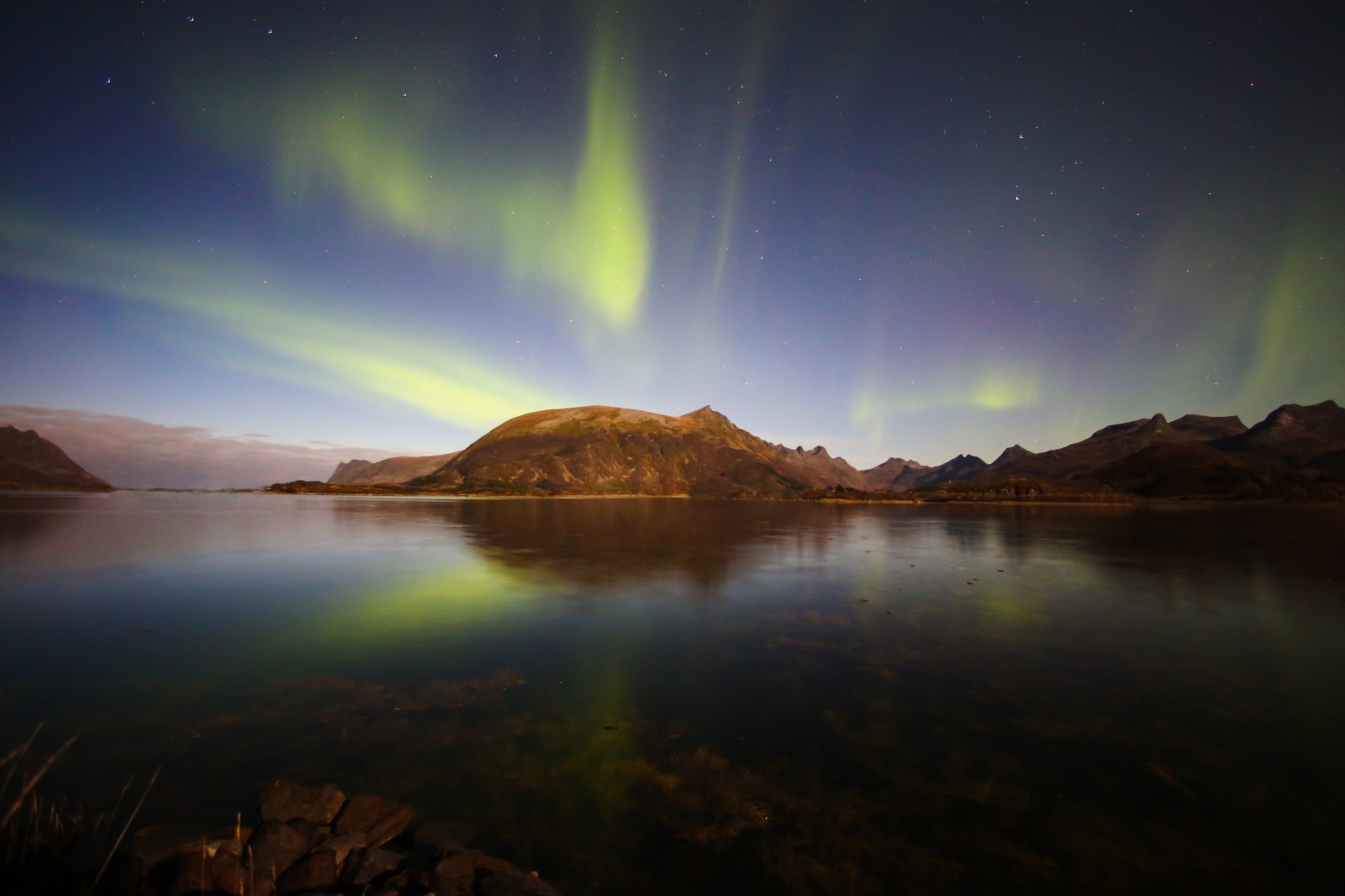 Stars, aurora and reflections in Norway's Lofoten Islands
The northern lights are a phenomenon that runs in an 11 year cycle that peaked about a year and a half ago. If you're interested in seeing or photographing the the aurora, your chances will be best during the next year before they wane. There will still be northern lights, but scientists think they'll be more elusive.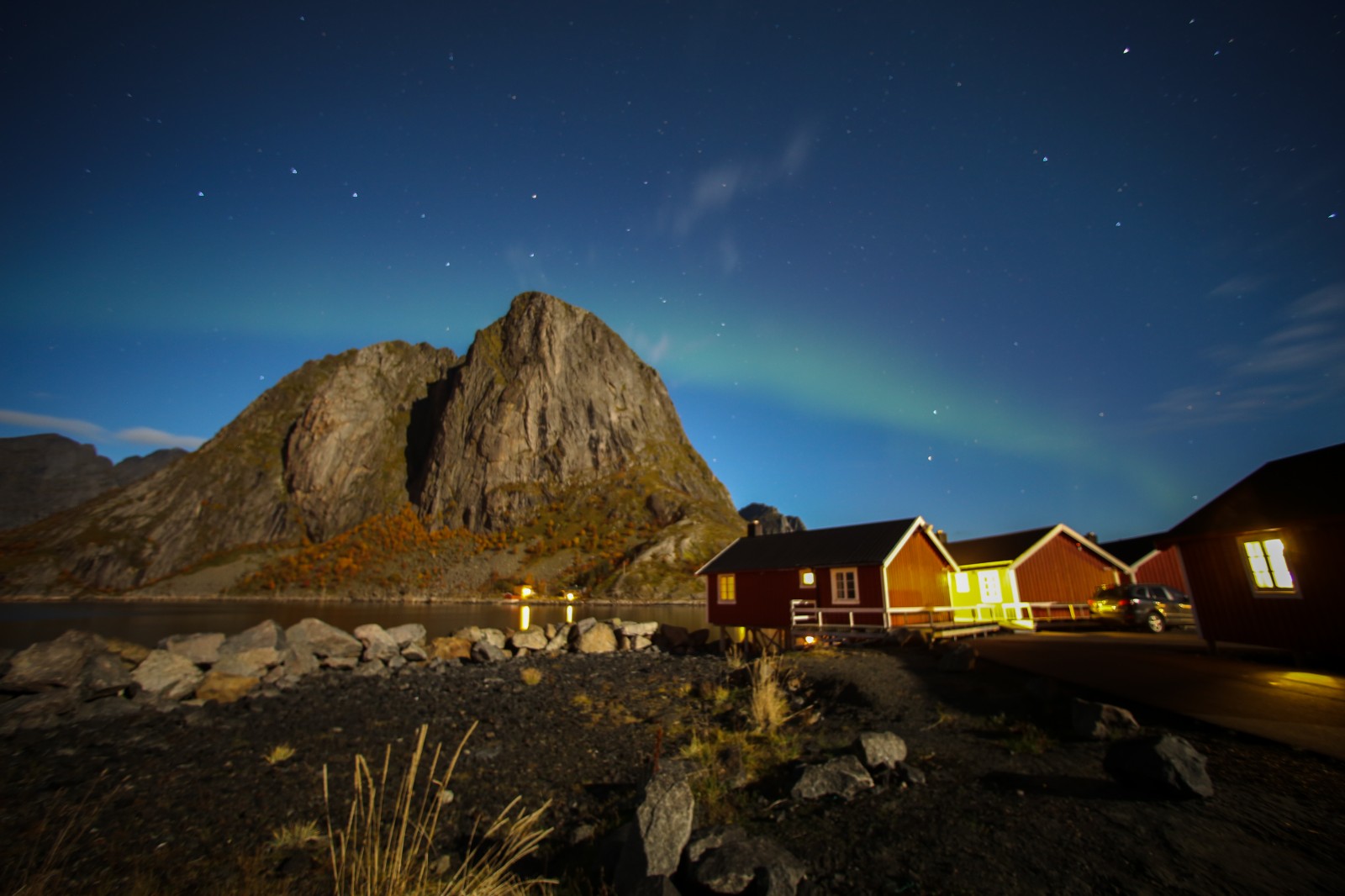 Faint aurora in Hamnoy, Norway
Science (and aurora trackers) can tell when there has been a lot of solar activity and then you have about two days to get someplace to spot them. There was a full moon during our time in the Lofoten Islands, which was helpful for composing shots with some visible foreground interest. The Lofoten Islands are located in the Gulf Stream, so the winters are mild by arctic standards, making them a favorite spot for aurora hunters and photographers.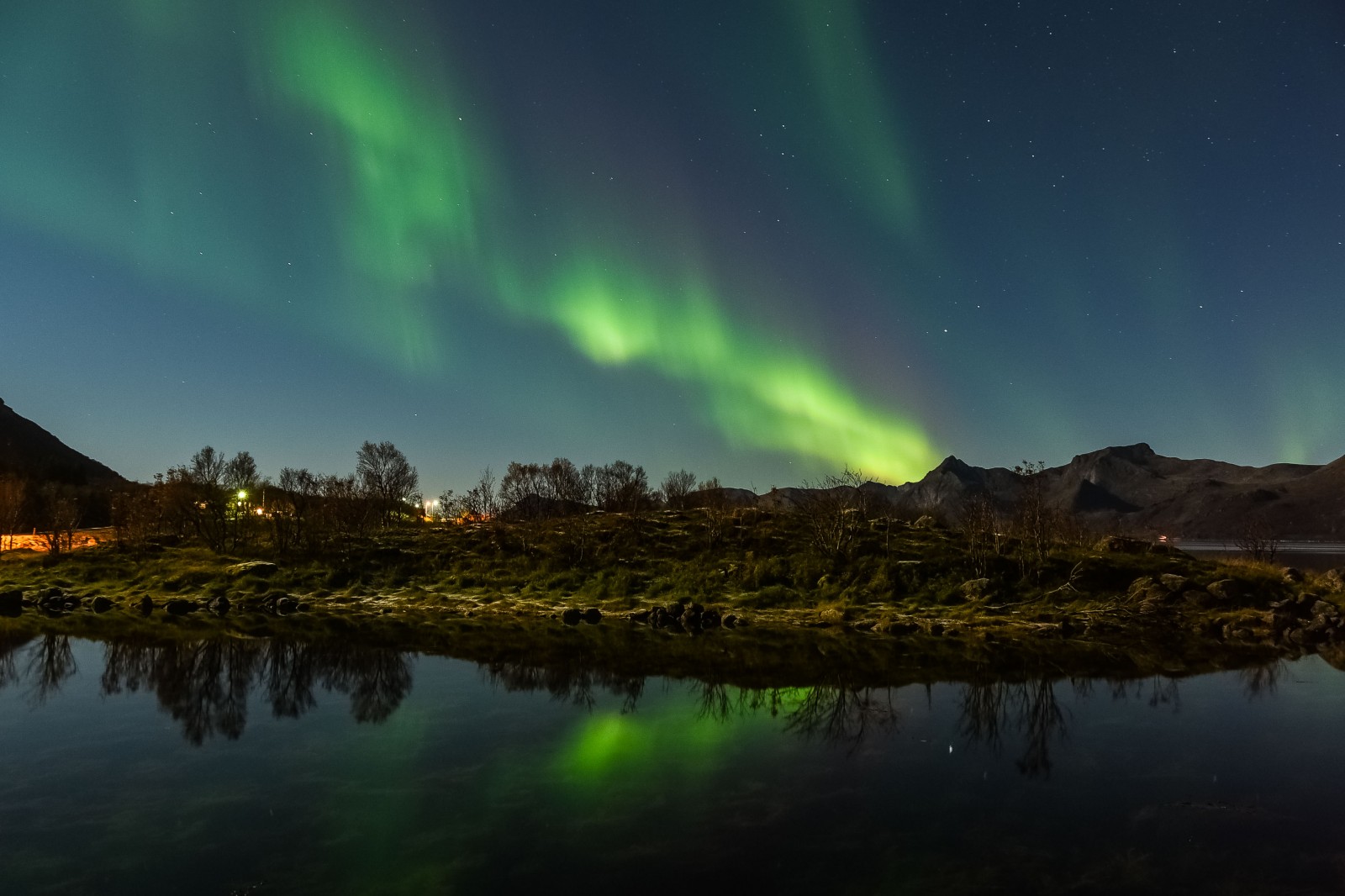 Northern Lights Image above by Anastasia Chernkyh
Local weather and light pollution can keep you from seeing the northern lights. This happened our first night in the Lofoten Islands, when we were staying in Hamnoy. The northern lights were faintly visible but the heavy cloud cover made viewing (and photographing) them virtually impossible.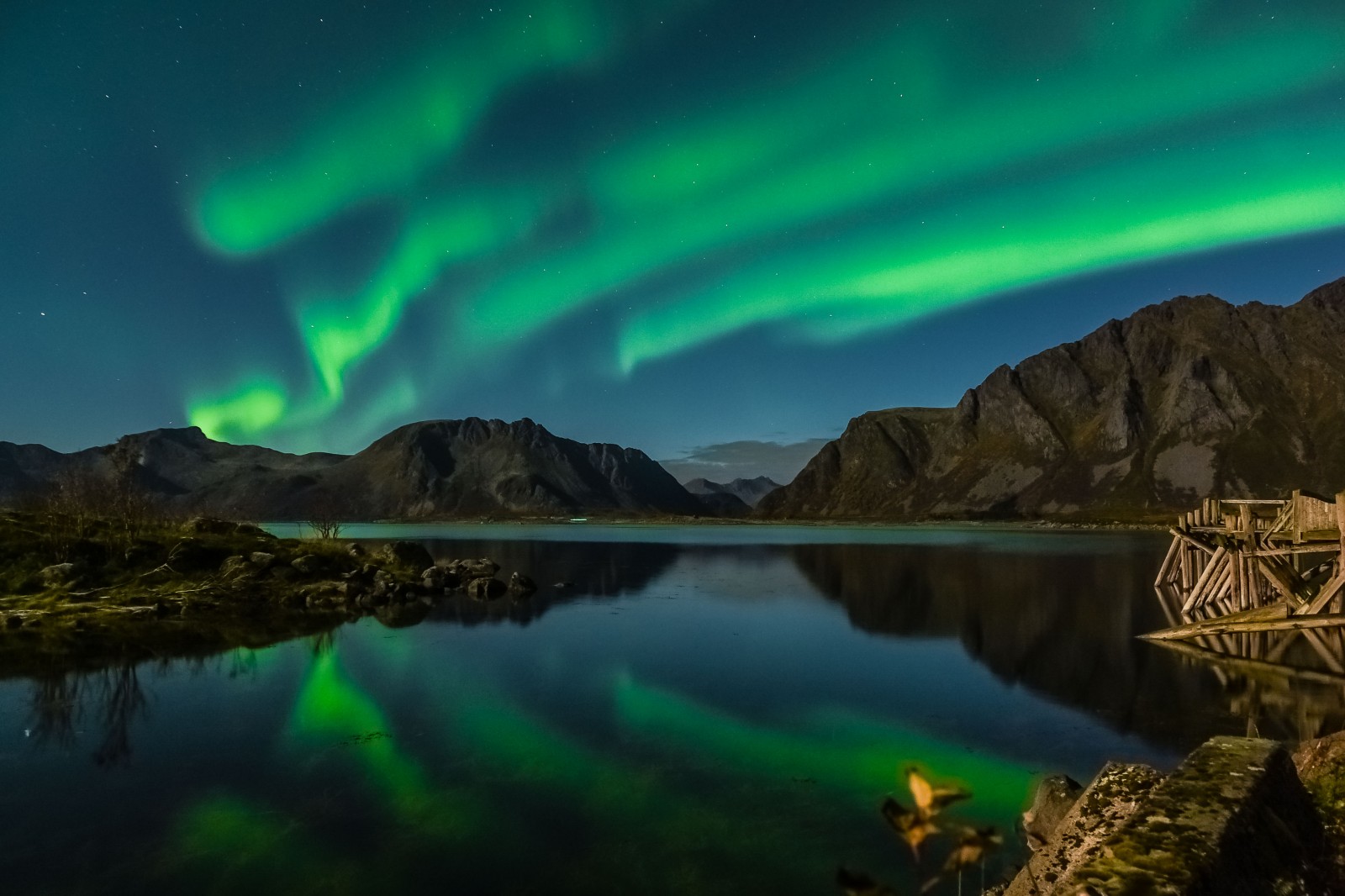 Anastasia Chernkyh got this amazing shot of the northern lights reflected before they began to dance
We had better luck the night we went out with Alex. Not only did the northern lights show up, but they danced for us! Alex was very good about helping us with photography tips as well as telling us to put our cameras down when the northern lights began to dance. The rapidly moving aurora is harder to photograph with a still camera and was worth just experiencing and taking in the awe of this glorious phenomenon.
Colors of Lofoten Photo Workshops
 Note: all the images in this post were shot by me and Anastasia Chernykh on DSLR. Stay tuned for a future post on photographing the northern lights with an iPhone 7 plus.