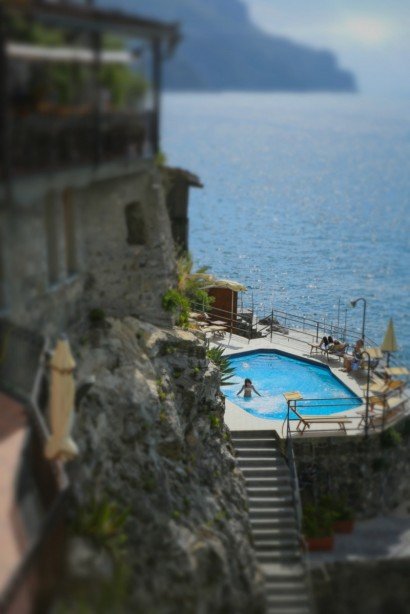 The pool on the cliffs at Hotel Marmorata
Some things are just different in Europe: the swimsuit styles, the concept of ice in a drink, and as I discovered during my recent trip to Italy's Amalfi Coast– The Best Westerns. Best Western isn't a name that conjures up images of luxury to most American travelers, including me.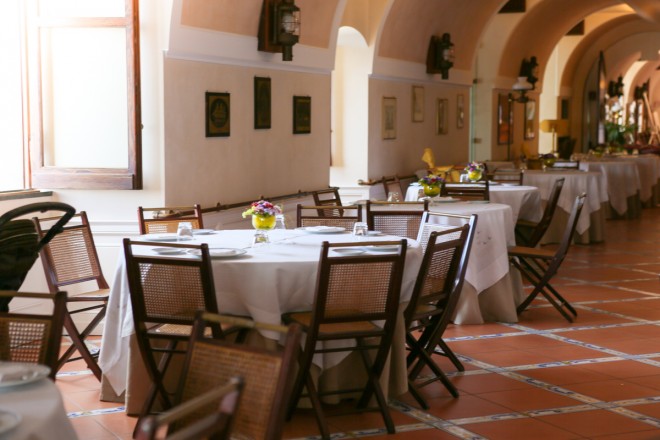 The Breakfast room at the Hotel Marmorata
So when I accidentally came across the four star Hotel Marmorata, located in Ravello Mare, I was a bit surprised to discover it was part of the usually generic Best Western chain.

I only saw the breakfast area and public areas, but they were nice
I wound up at the hotel, which is located in a converted paper mill, by accident after getting lost during my morning hike.  I did not see (or stay) in any of the rooms. But the common areas were charming and clean and the man at the front desk was very helpful, and I was impressed by the property and it's stunning cliff side pool that juts into the sea.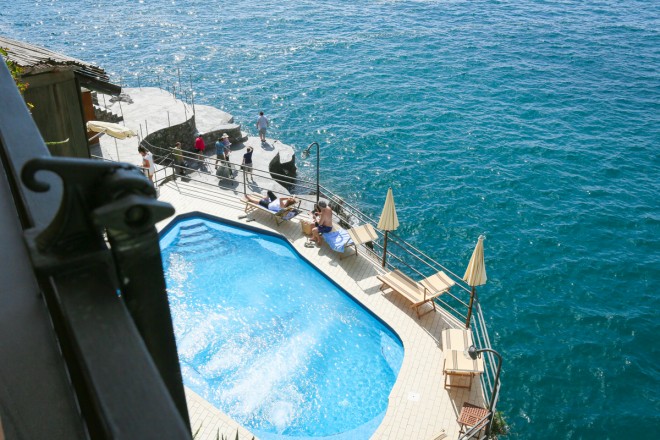 Guest chilling by the pool
I checked the room rates for a a random summer weeknight and found rooms available for € 203, making the Hotel Marmorata a budget luxury bargain in the area. The hotel offers free wifi, too.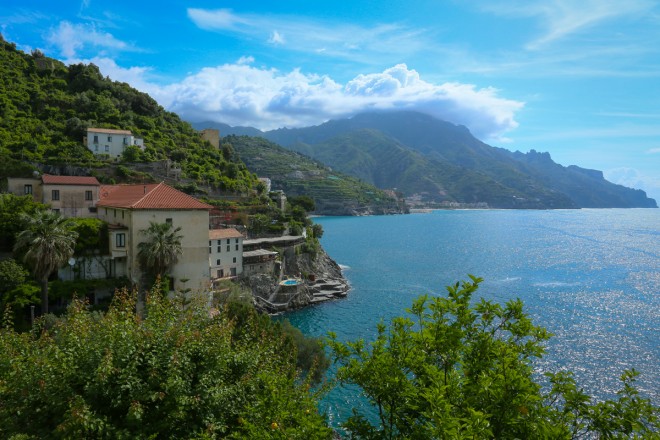 The Hotel Marmorata was originally a paper mill

via Bizantina, 3 – 84010 Località Marmorata, Ravello
Tel: +39 089 877777 – Fax: +39 089 851189
Email: info@marmorata.it
The hotel is also known as:
Best Western Marmorata
Best Western Ravello
Ravello Best Western