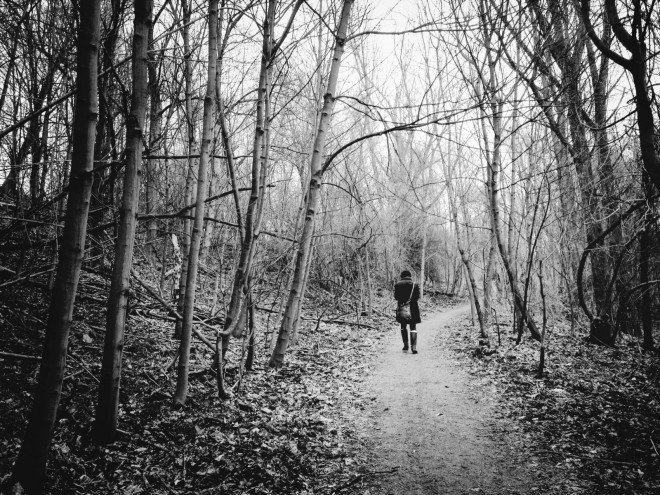 Walking through the Grunewalde Forest- I shot this image with Thirty Six and then edited using EyeEm's kCe filter

The light during my recent trip to Berlin was a bit overcast and grey the day I visited the abandoned spy station in Teufelsberg, so I made an effort to shoot with my iPhone in black and white, using both ProCamera and the Thirty Six app.
I paid attention to light, details and textures and got some interesting results. Here is a photo essay featureing favorite black and white mobile photography images from Teufelsberg.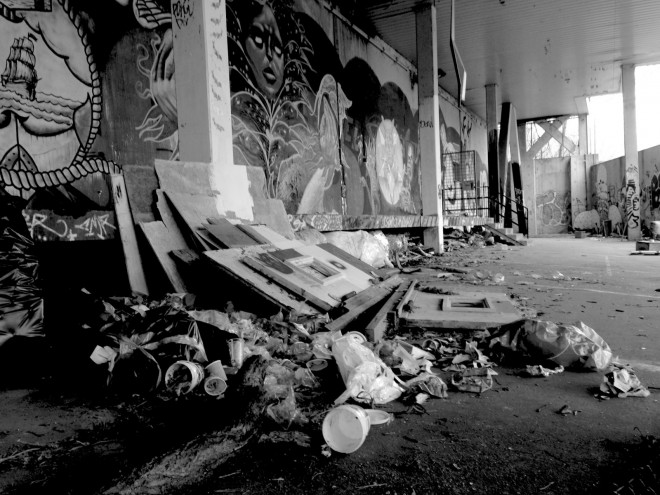 A pile of trash and debris looks particularly gritty in black and white
Theses images of the tower at Teufelsberg capture some of the bleakness of this Cold War relic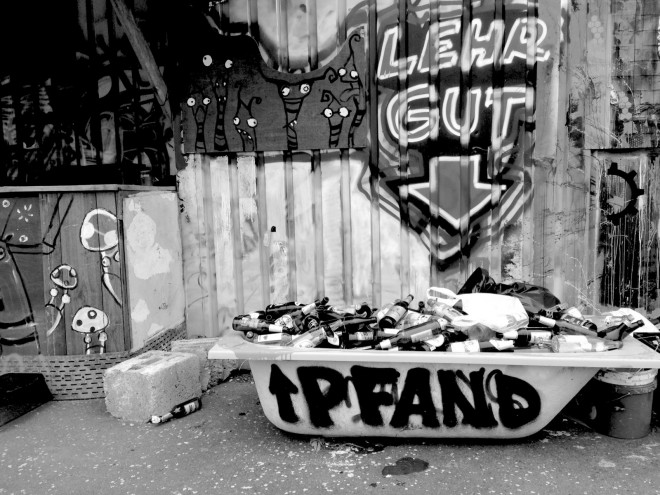 I like the way the blacks produced by the Thirty Six app add a richness to the textures in this image of empty beer bottles
Street art doesn't always have to be shot in color. These images help highlight the rubble and cement textures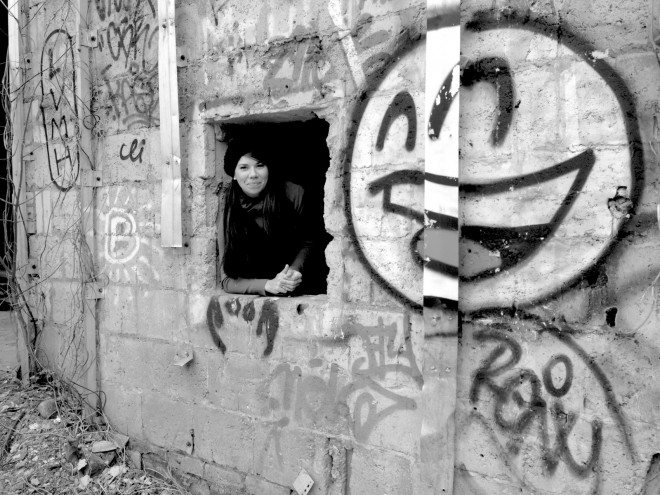 This portrait of Kirsten Alana shows off her smooth skin against the gritty decay of the location

For additional tips on shooting black and white, I suggest reading How to shoot for and edit black and white photos on on your iPhone post from the ProCamera blog.
For more information on visiting Teufelsberg, contact Berlinsightout.