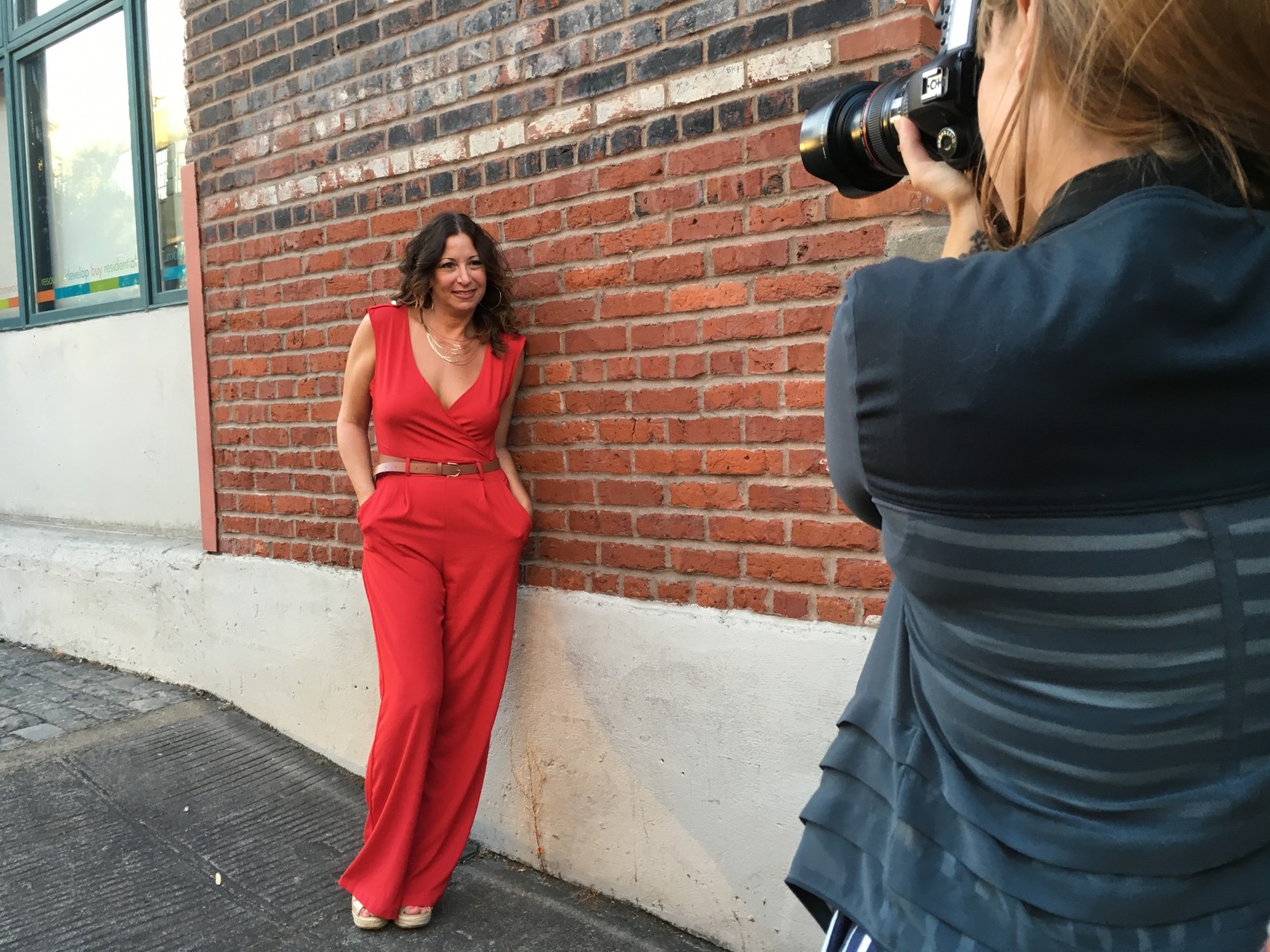 Flytographer Whitney shooting Katie in Portland's Pearl District (Photo by Jen Pollack Bianco)
EDITOR'S NOTE: all other photos in this post are by Whitney in Portland for Flytographer
Trips with my BFFs don't happen in my life nearly as much as they should. I am incredibly lucky to have great girlfriends with adventurous spirits who agreed to meet me for a Pacific Northwest girlfriend getaway. Since I live in Seattle, that was a logical place to start. We wanted a "road trip" segment so we headed to Portland for 36 hours in the Rose City.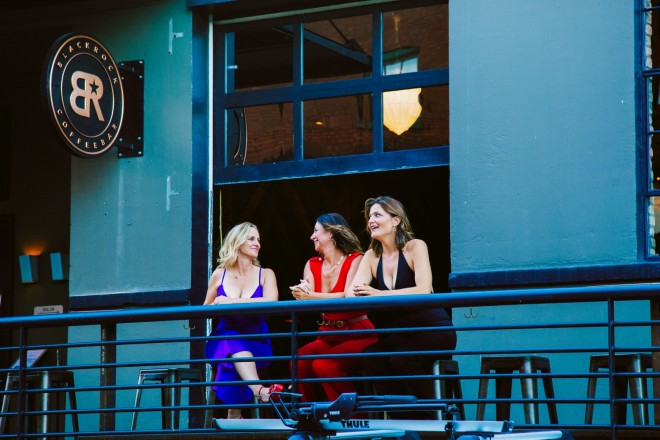 Just hanging out in the Pearl District
Katie has been my BFF since the first day of Fourth grade in Indianapolis. She was my college roommate and my bridesmaid. When Zan showed up in middle school, we became a power trio. The three of us have had many adventures and a few misadventures together. Now we live in three different cities and don't get together nearly enough. When planning our PNW girls trip, I realized I didn't want to be the one behind the lens the entire time. So many of the photos of the three of us have been taken at weddings and reunions. We just did not have enough photos of the three of us simply goofing around and enjoying each other's company. Enter… Flytographer.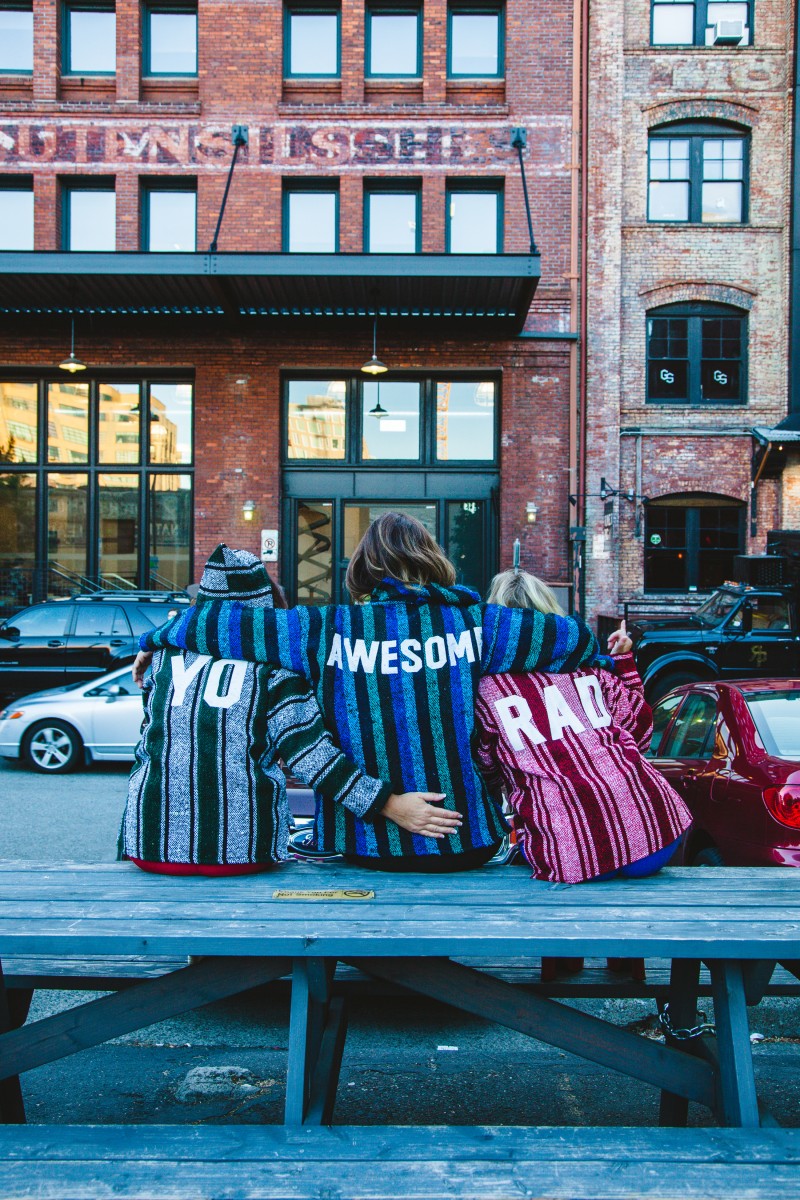 Our Flytographer experience was Yo, Awesome and Rad
We rocked these Sisters of Los Angeles Baja jackets for part of our shoot
Flytographer is a destination photography company whose motto is "some trips deserve more than selfies." This was one of those trips. I've been wanting to try out Flytographer since some of my fellow travel blogger friends have used the destination photography service. Flytographer offers short photo sessions in most major cities and vacation destinations on six continents. The company works by pairing clients with local photographers. Flytographer shoots are a no-brainer for major life events like proposals and babymoons. I went with Whitney in Portland because I liked her photographic sensibility and thought her love of travel made her the right choice for our girlfriends getaway.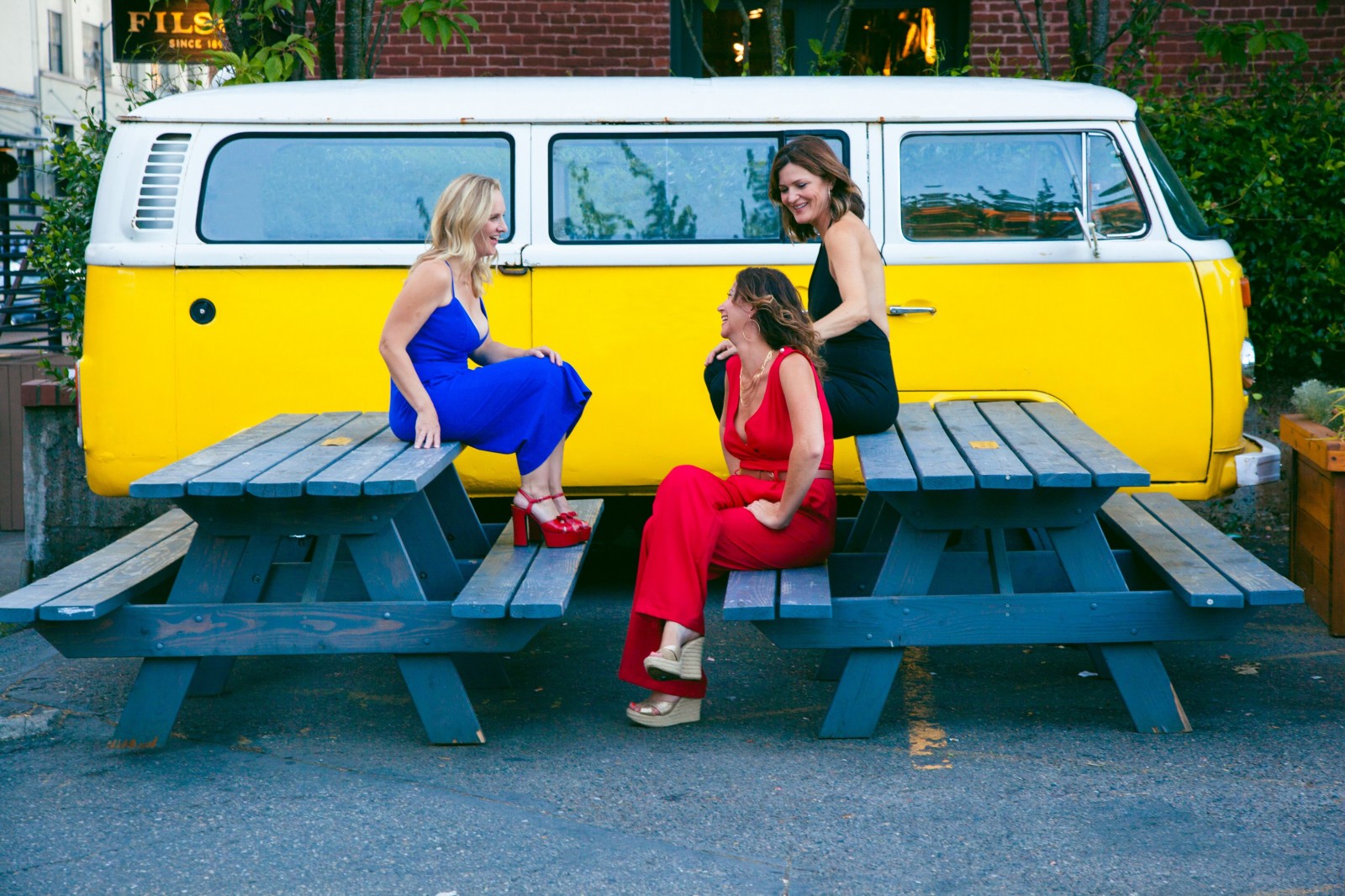 The yellow VW Microbus we stumbled upon was a great shoot location
After filling out Flytographer's request form with relevant info, I got a quick response from a Flytographer Concierge who kept me looped in during the whole process and let me know she was checking Whitney's availability. Then I read Flytographer's Style Guide. While we definitely wanted candid photos, I did want us to look like our we had our act together. Zan and I recently bought jumpsuits we love at Bleu Clothing, so we convinced Katie to jump on the jumpsuit bandwagon. We drew our fashion inspiration from fashion icons like Charlie's Angels and The Pointer Sisters. Sex and the City came up as a style reference as well. But there were four main characters in SATC, and no one in my girl squad is the Miranda.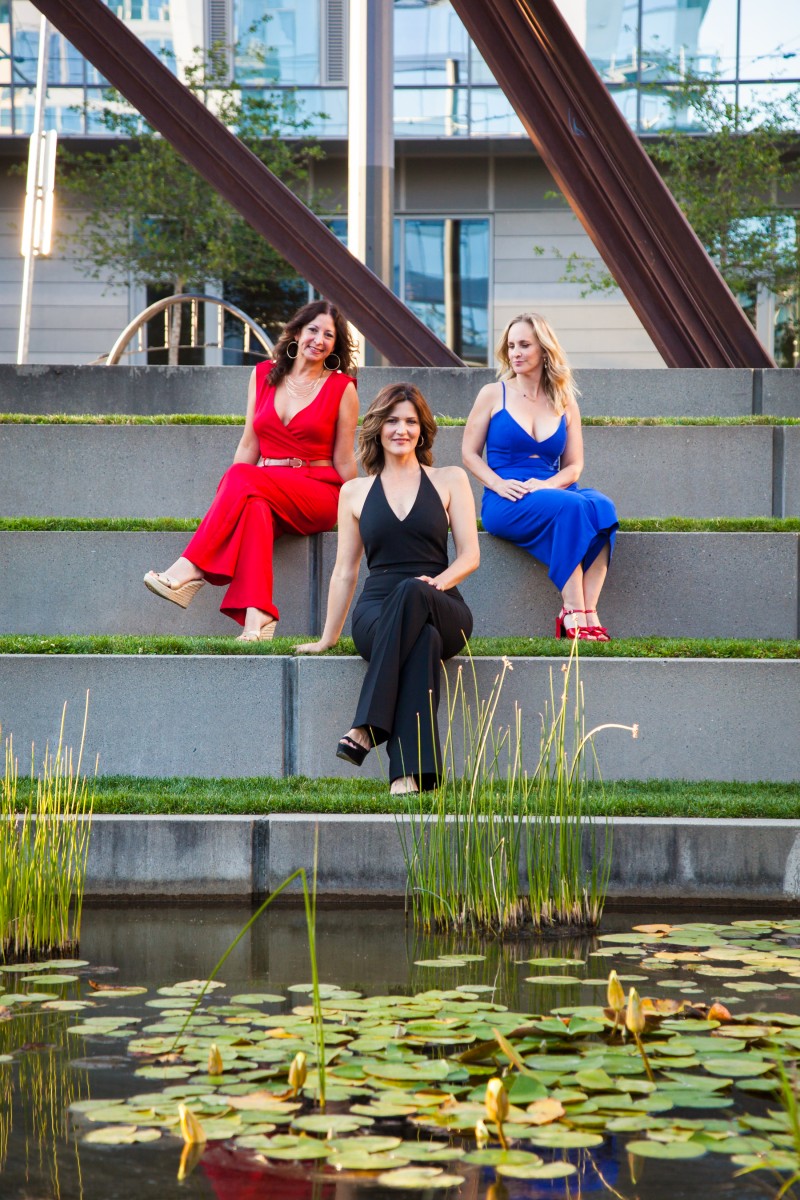 Chillaxing in Tanner Springs Park
Props to Katie for finding a red jumpsuit online and rocking it like a young Diane Von Furstenberg! Have I mentioned my friend Katie is crazy resourceful?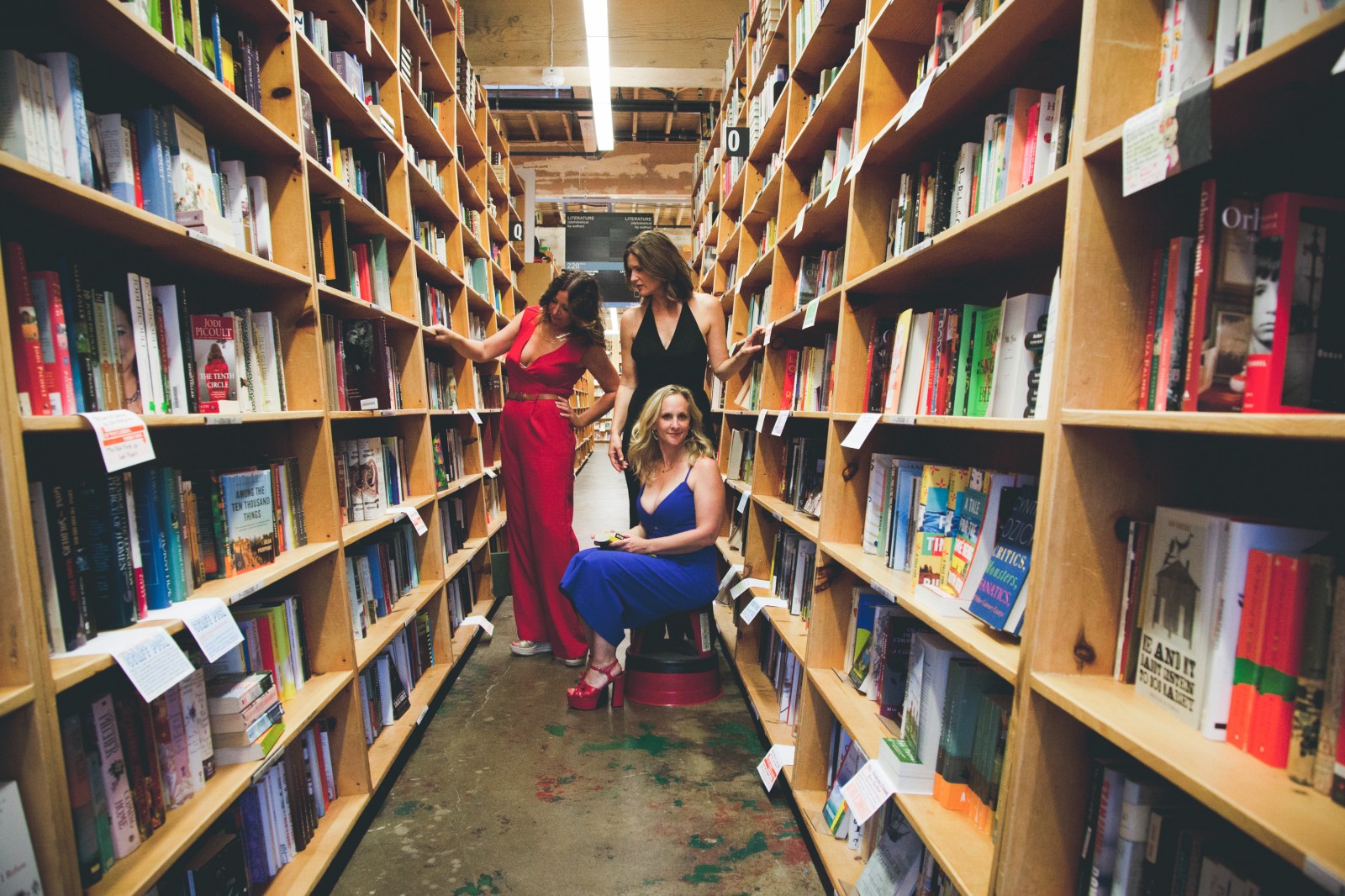 Exploring Powell's City of Books
My Flytographer, Whitney, was great about suggesting locations for the shoot. We decided to star with Tanner Springs Park and then head to downtown Portland. The Flytographer Concierge put all the details together so we knew where and when to meet Whitney. We had a great time during this shoot. Not only did we have an excuse to dress up and act silly, but we got to explore the Pearl District with a Portland native, which was fun. We wound up in Powell's City of Books, one of my favorite bookstores on the planet. This was perfect because all three of us girls are still book nerds.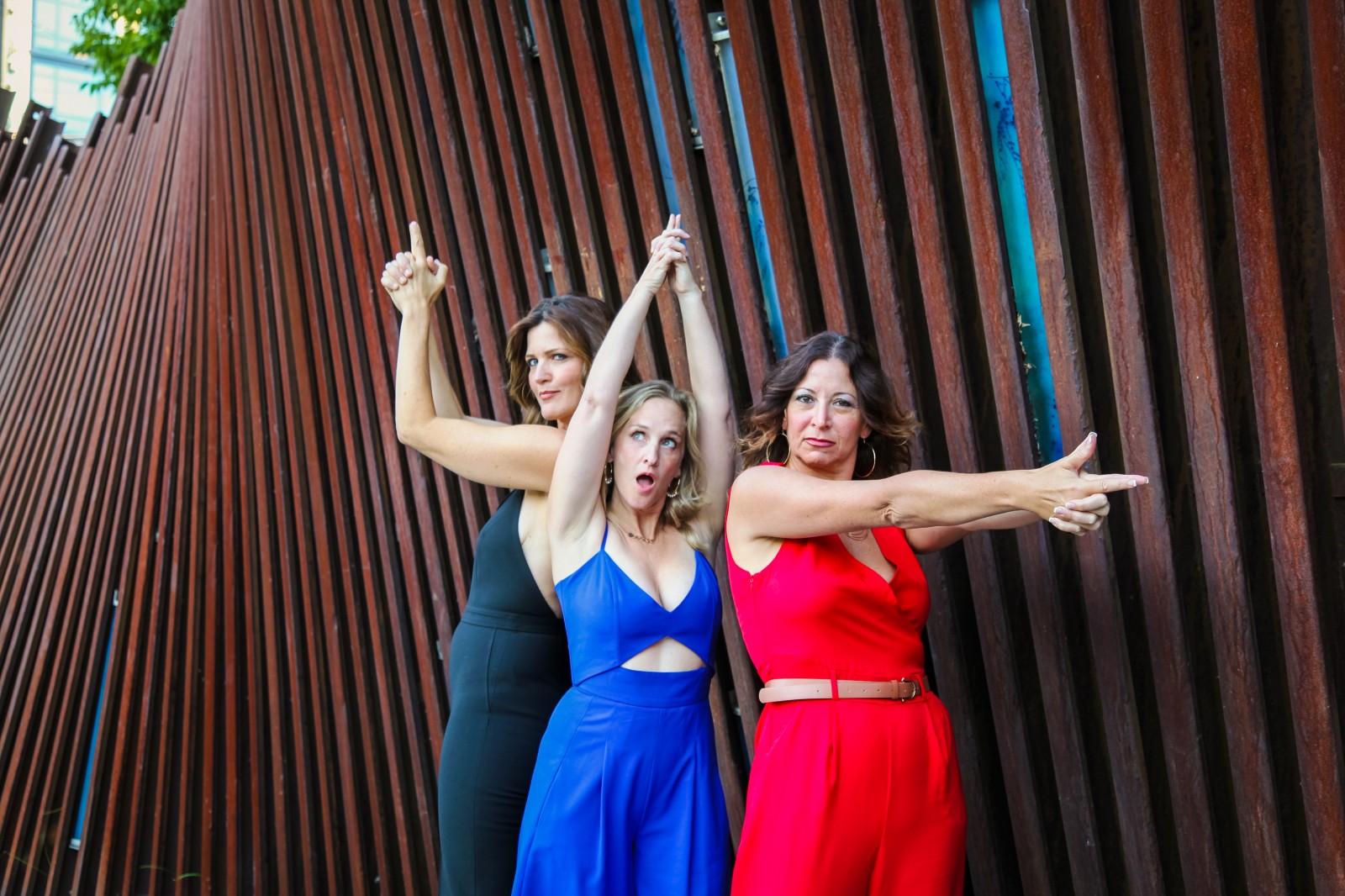 Obligatory Charlie's Angels homage
As you can see, the inner child in each of us is alive and well.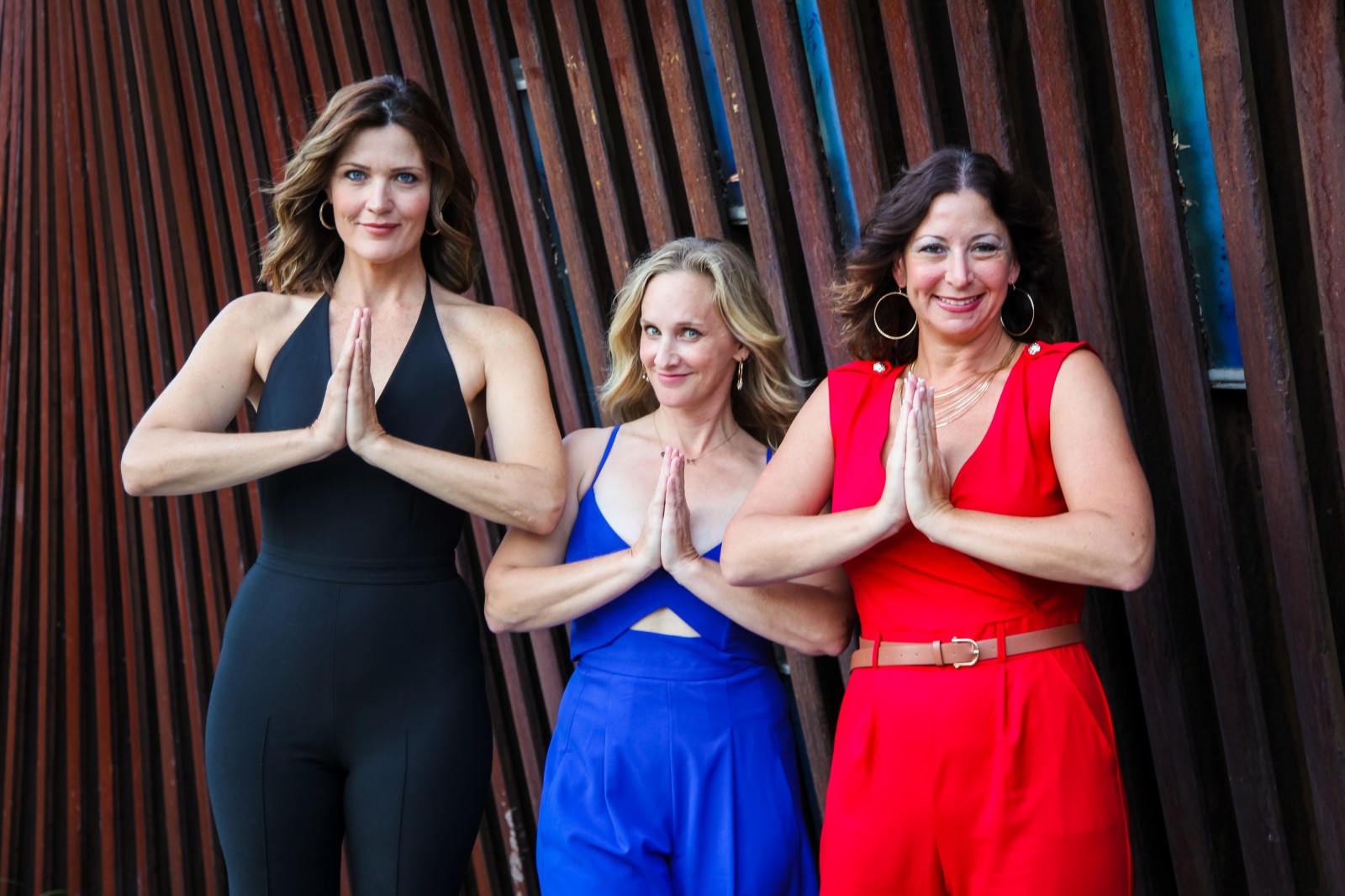 Another classic Charlie's Angels pose
We did a mix of posed and candid shots with Whitney, who was great at given us direction. Going in, my goal was to get three good shots out of the Flytographer session. I think we wound up with a lot more than that, and we had a lot of fun during our shoot. We finished with a round of Cosmopolitans at Pepe le Moko, a funky subterranean bar that felt like a bomb shelter.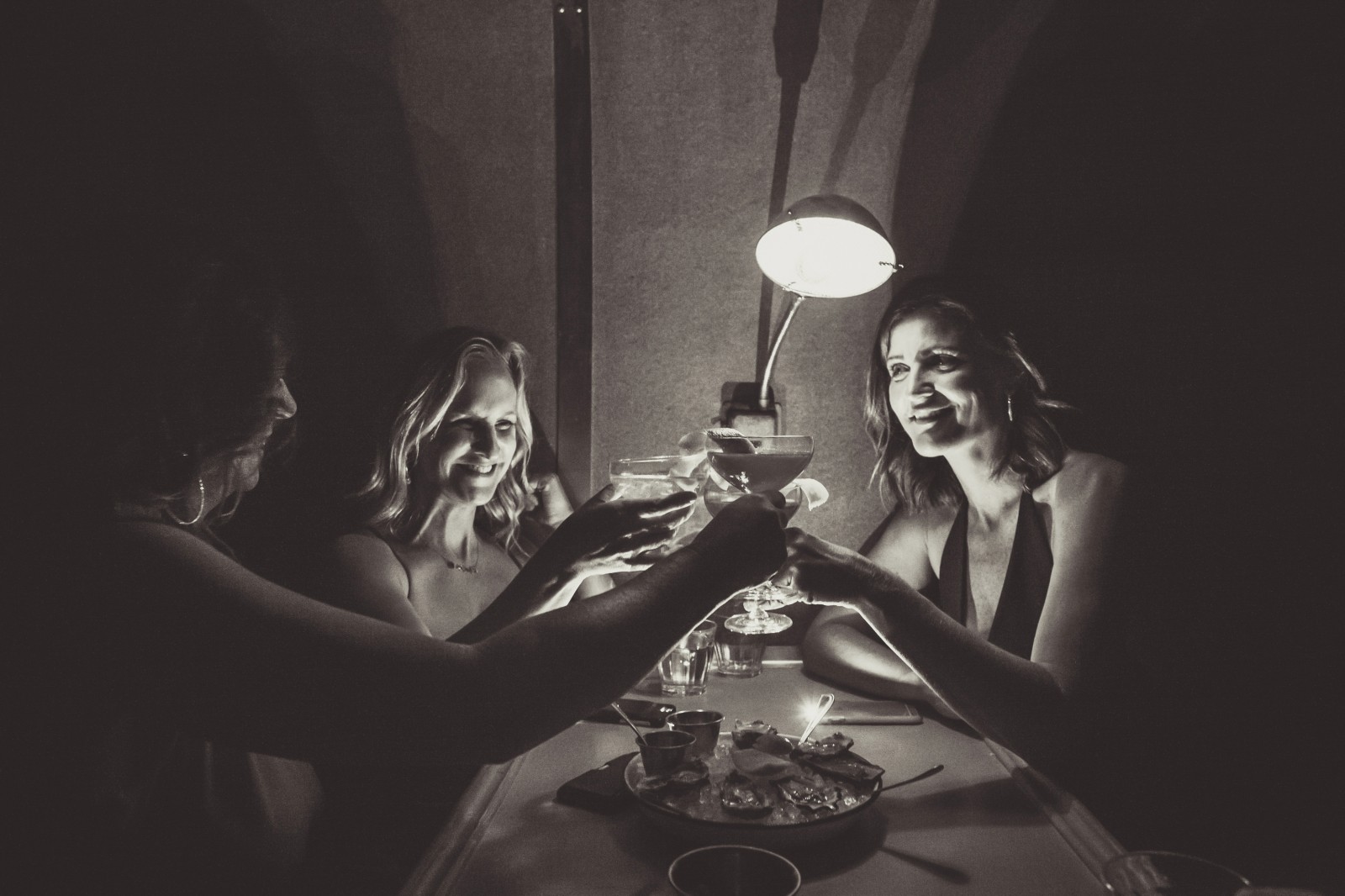 We finished our session with a round of cosmos at Pepe Le Moko
I really enjoyed shooting with Whitney and found myself relaxing in front of the camera for once. The fun continued when I got a preview postcard from Flytographer two days later which included a great teaser shot from our shoot. The link to the final images arrived in my email a few days later.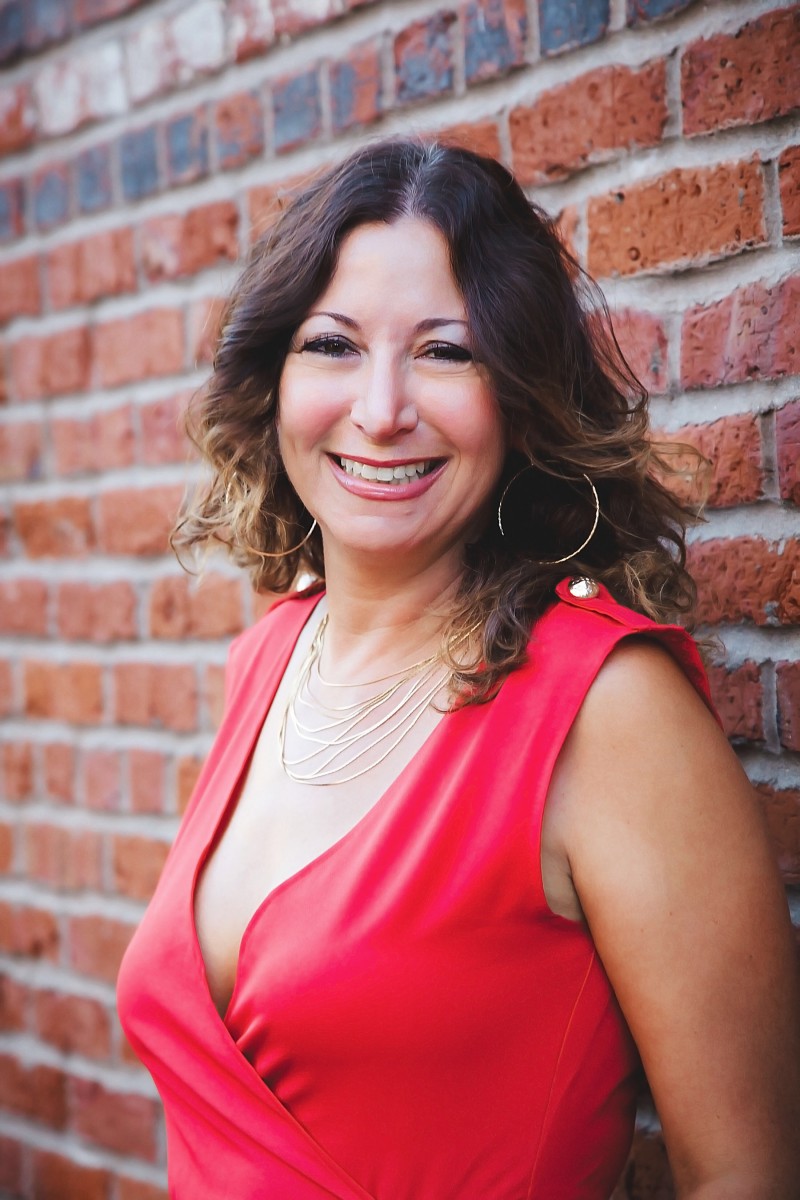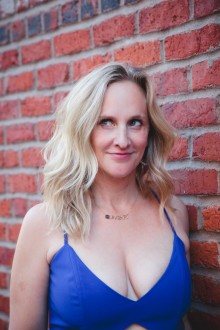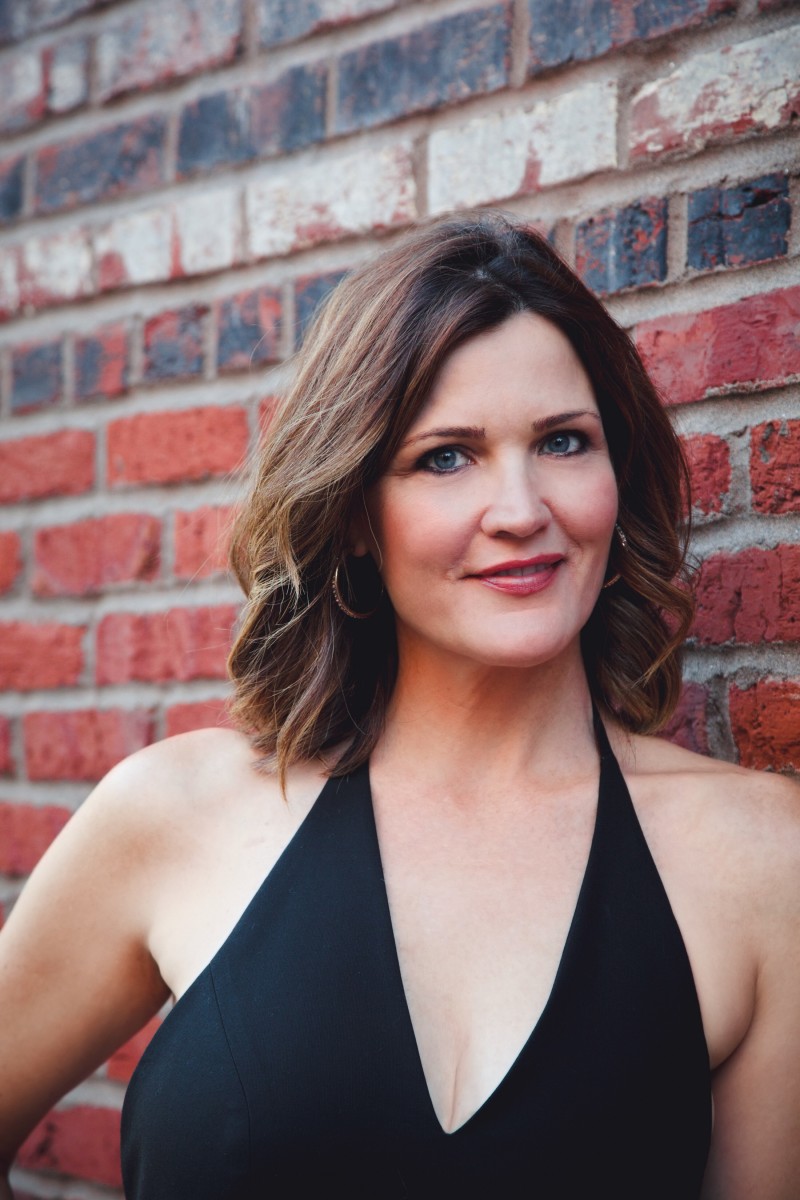 We even got a few quick single shots during our Flytographer session
Flytographer sessions start at $250. You can check out their packages here.
I am so grateful to have such lifelong girlfriends who were game for this. We had an amazing Flytographer experience, and it was worth every penny. These photos will make me happy for many years to come, and I think my BFFs feel the same way. Katie is even thinking about booking a Flytographer session for her holiday cards.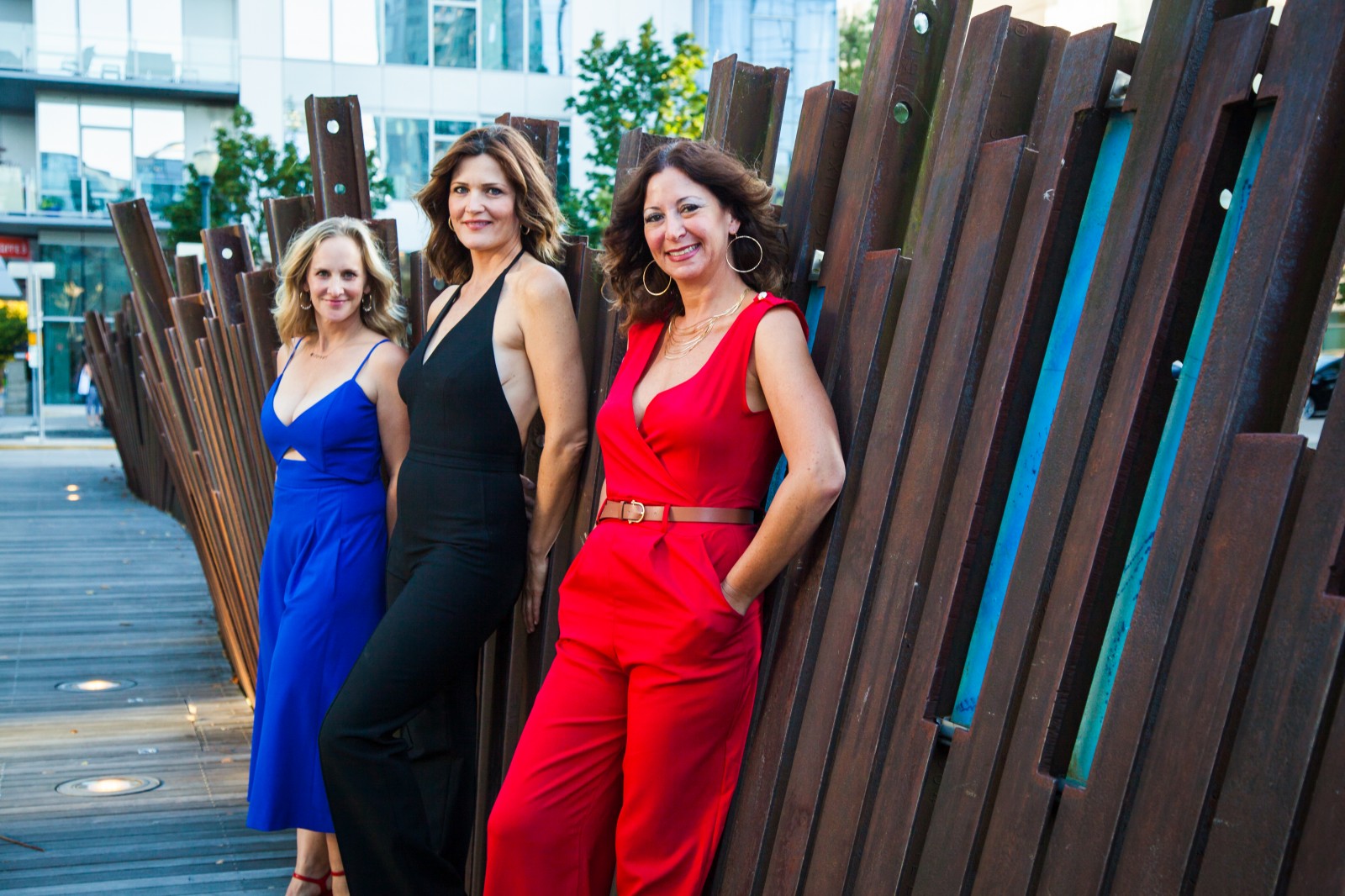 Love this shot from Tanner Springs Park
I never regret making time to get together with my girlfriends. We laughed non-stop and agreed we need to do trips like this more often. Flytographer's mini-photo sessions are a great way to get memorable souvenirs from your next holiday or vacation. Since Flytographer also offers prints, I'm pretty sure Katie and Zan know what they are getting for Christmas this year. I've had such a great Flytographer experience I am officially a fan of the brand.
Address: 330 – 517 Fort Street, Victoria BC Canada V8W 1E7
Office hours: 9am-5pm Pacific Time
Phone:  1 (888) 211-7178
Our Portland photographer was Whitney.