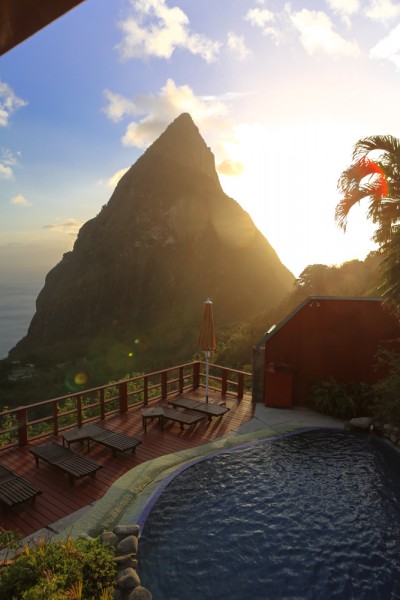 Sunflare with flair at Ladera Resort St. Lucia
I've been on St. Lucia for the last few days staying at the fantastic Ladera Resort which I'm covering for the Glamping.com blog. This is my first trip to St. Lucia and I've quite enjoyed my time on this lush tropical island. Last night I decided to make a sunset time lapse using the TimeLapse app ($4.99) on my iPad mini since my I was editing other images on my iPhone 5s. Here's the result.
Sunset Time Lapse at Ladera Resort St. Lucia
I'm not a big fan of shooting with my iPad, but I do appreciate that is useful as a backup camera when my iPhone is otherwise occupied. I used the Movie Looks App ($1.99) to pretty it up a bit since the camera is lower resolution than than I'd get shooting on my iPhone 5s.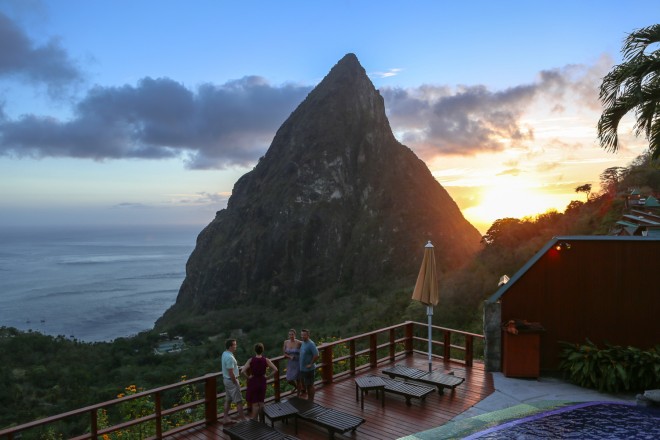 Ladera's pool deck, perched above the Pitons in St. Lucia
Ladera's location about 1,110 feet above the coast give it an amazing view of the local mountains, The Pitons, and the clouds were particularly spectacular. While I don't plan on making a regular thing of shooting time lapse videos on my iPad, I am a fan of mobile technology and was grateful that I knew a way to capture last night's gorgeous cloud action.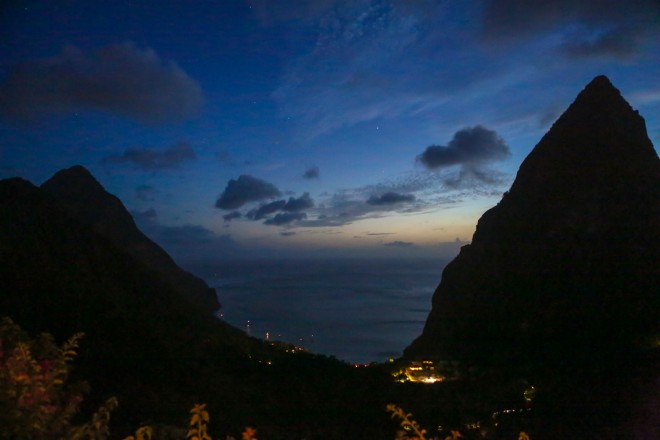 The Pitons after Sunset
If you are planning a trip to St. Lucia and want to take in this amazing view, know that reservations are essential at Dasheene Restaurant and the best seats in the bar are reserved for Ladera's in-house guests.
Stayed tuned to both this blog and the Glamping.com Blog for more detailed updates about my trip to St. Lucia.
You can read about my second day glamping at Ladera Resort here.