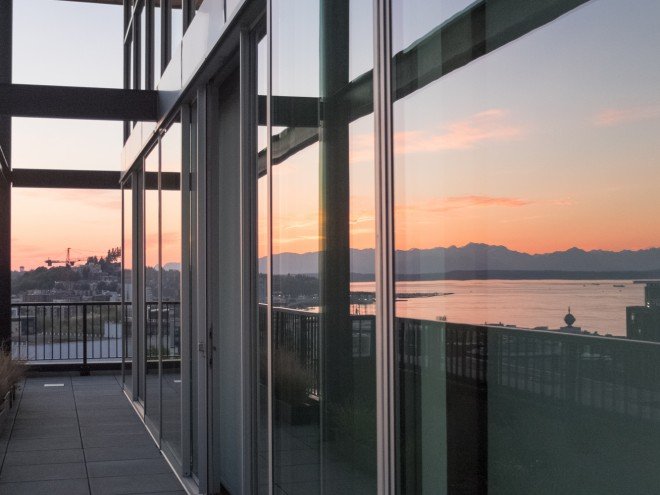 Sunset reflected in Belltown windows
Time lapse videos are such a great way to show motion. I'm a big fan of the TimeLapse for iPhone app ( $4.99) and have really enjoyed using their new presets. I shot this video of a particularly beautiful sunset in Seattle on my iPhone 5s using the "Clouds" preset.
Clouds and Sunset Time Lapse Video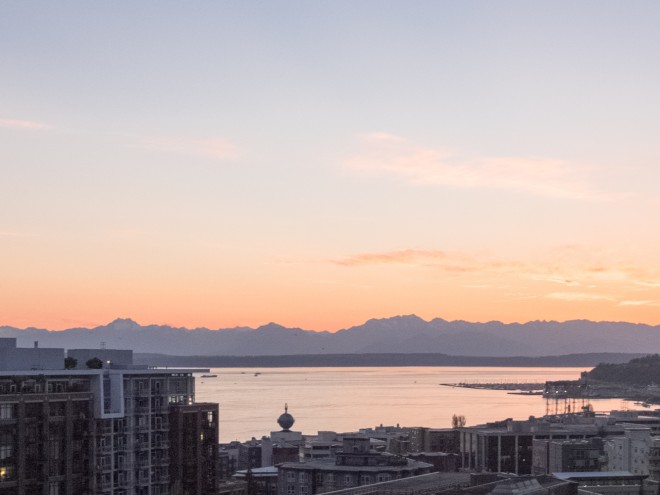 Pastel sunset over Elliott Bay in Seattle
My view of the May Day demonstrations and marches through Seattle was from above and I found the still shot a bit boring.
May Day Demonstration in Seattle from above
I decided a GIF might work better to show the action. I thought it better conveyed the protest vibe than the still photo. I use the GIFFER Pro app for iPhone, which is well worth the $3.99.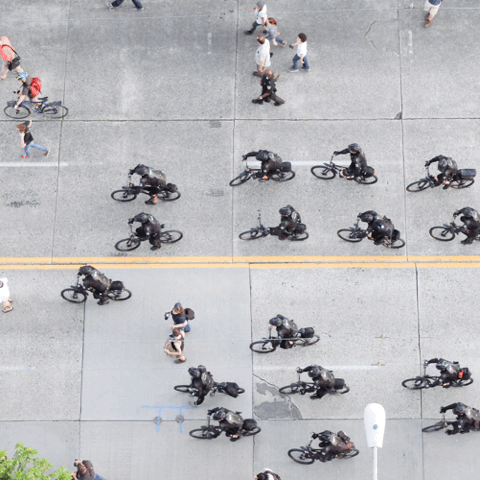 Seattle May Day March GIF
When photographing motion, I don't mind a little blur, especially when another part of the image is in sharp focus. That's what I got when using the Oggl app (free) to capture some flying salmon at the Pike Place Fish Market.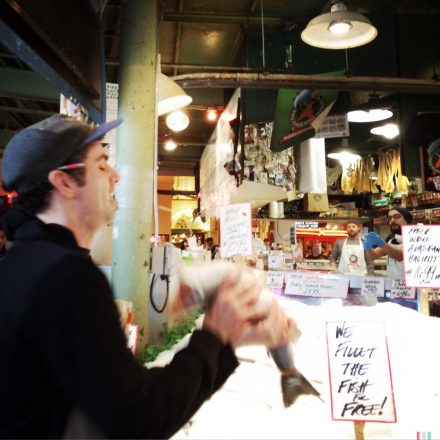 Catching salmon at Pike Place Fish Market
On my next trip to Pike Place Market, perhaps I'll try and get a GIF of the famous flying fish.
Interesting factoid: the "stunt" salmon which are tossed at Pike Place Fish Market are donated to the zoo to feed the Grizzly bears.