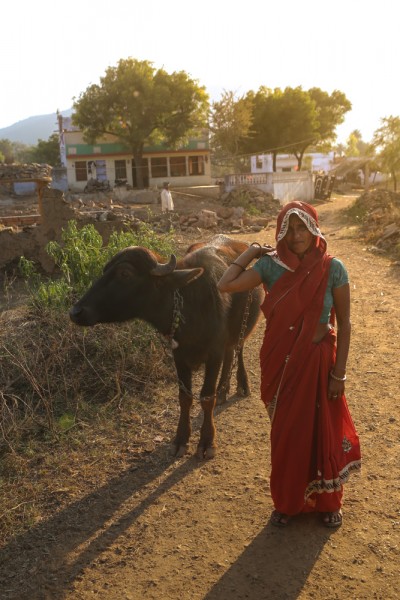 A Rajasthani woman with her cow
One of the things I liked most about my recent stay at the Amanbagh was how many activities the Aman Resort offered, including some really unique cultural experiences and excursions like the Sunset Cow Dust Tour. Starting in the late afternoon, the Cow Dust Tour is named for the time of day when the cows are led back home and magic hour light mixes with the dust from the dirt roads of the local villages.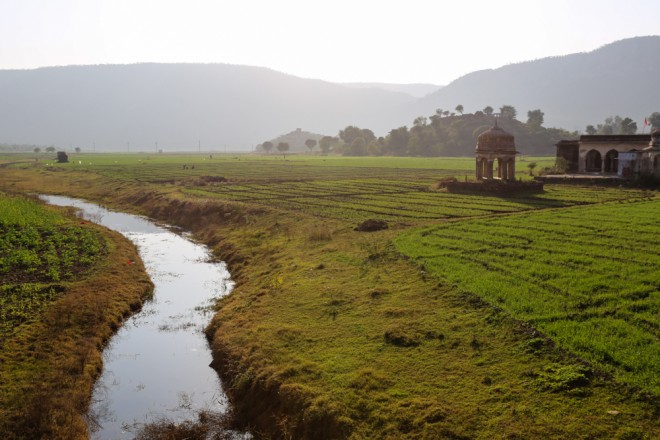 Field and stream view from the Sunset Cow Dust Tour
Riding in an open top Jeep to tour the villages near the resort was quite a treat and surprisingly not all that dusty, and turned into a great photo opportunity. The locals were incredibly friendly, and almost always more than happy to pose for picture or three.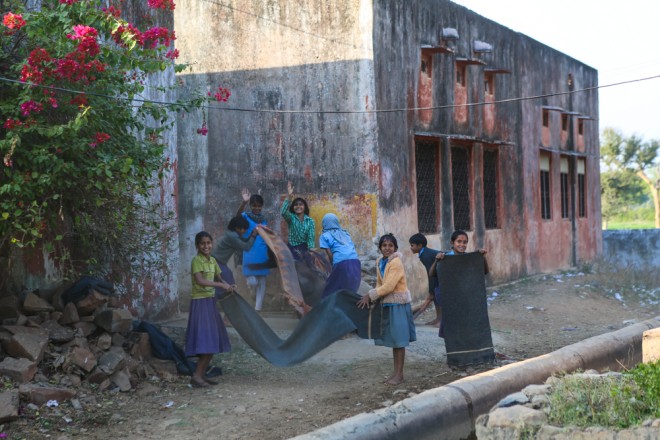 Cleaning rugs outside the school in Rajasthan
Village life in rural Rajasthan was so much different than anything I have seen on previous trips to India. It was great to see the men in the local smoke shop chatting over masala chai, the sari clad women herding goats and walking cows, and the children cleaning out rugs from their school taking the time to wave hello.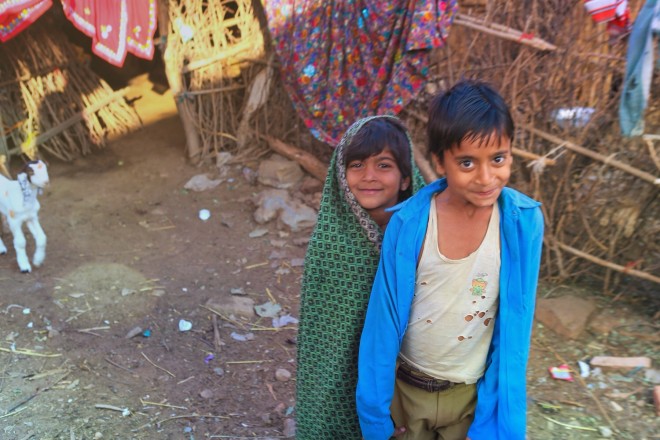 Kids Rajasthan, India
A little hitchhiker who came along for a bit of the ride
One local village boy even jumped on board for a few minutes to check out the curious blonde stranger who was riding through.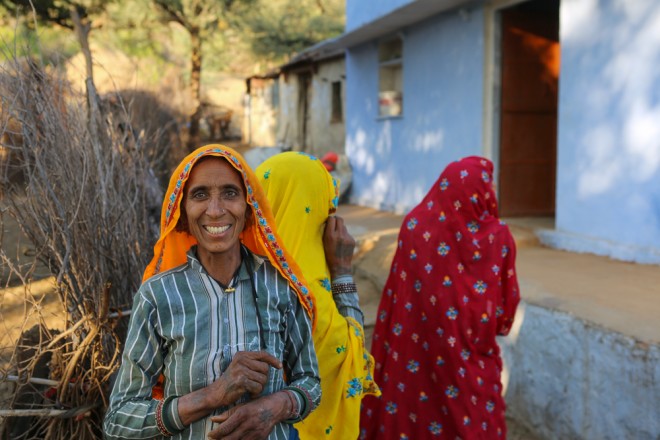 A few of the local women I met during the sunset cowdust tour
Shy girls Rajasthan, India
The Sunset Cow Dust Tour is just one of the unique experiences offered by the Amanbagh which is located about 90 minutes east of Jaipur and is an amazing stop worth considering if you're planning tour of  India's Golden Triangle of Delhi, Jaipur, and Agra.