Greetings from Cairo! It was a great honor to make a presentation on the Art of Travel Blogging at the IOETI Conference in Egypt.
After the conference finished, the speakers got to tour Egypt for 3 days to see some of the country's highlights.

Day #1 – Road Trip to Alexandria
Our first day was scheduled to be a road trip day to Alexandria to see the library. Alexandria is about 4 hours by car from Cairo. We got up early and hit the highway, unfortunately once we got there we learned that the library was closed due to protests being held outside.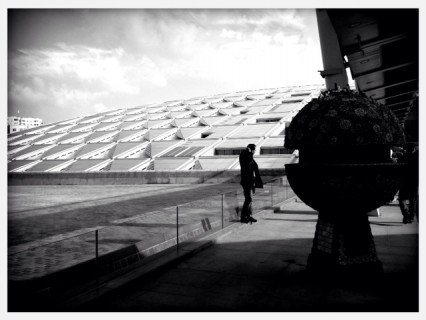 The Bibliotheca Alexandrina
The locals are very sweet and welcoming. Many came over and said "hello, welcome to Egypt. Where are you from?" When one young woman asked how I was enjoying my visit in Alexandria, I admitted being bummed the library was closed.
"Oh, I am sorry! … That is because of the revolution," she explained. I told her not to worry–  I'm American and standing in the way of a revolution isn't the way I roll.
The exterior of the Alexandrian library is indeed gorgeous, and makes me far more eager to see what's inside. I know there is an Anwar Sedat Museum, which has the uniform he was wearing when he was assassinated on display. I look forward to checking this out the next time I get to Alexandria.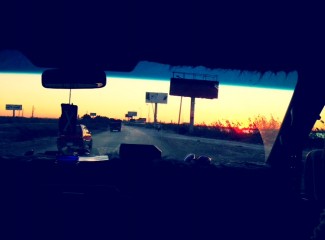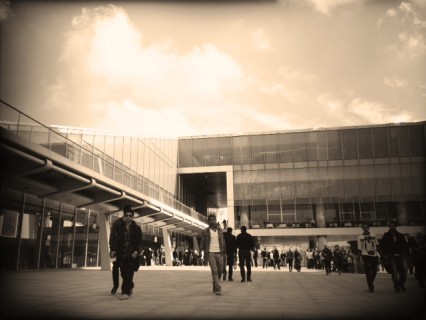 I was also happy to find the wifi working so made a "wifi drive-by" pit stop before the long journey back to Cairo.
Here is a photo set of  road trip pictures from my day trip to Alexandria.
More to come soon– including the pyramids, the Sphinx, and a hump by hump "camelparsion" of Egyptian vs. Jordanian camels, as I head to country #74- Jordan!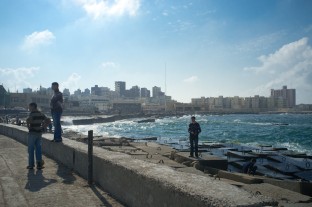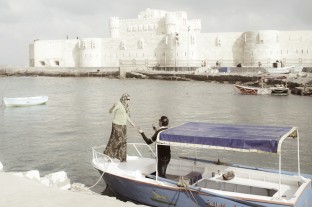 The Citadel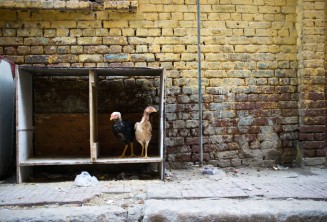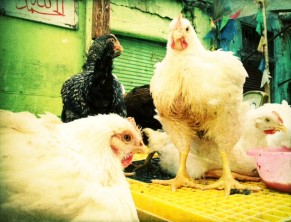 Chickens in the side streets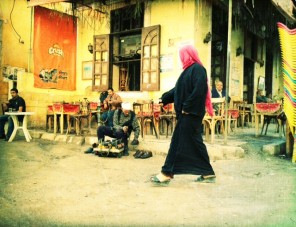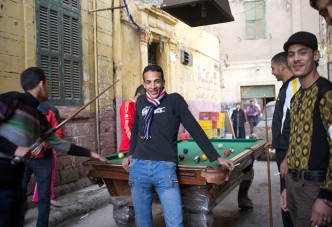 Egyptian streets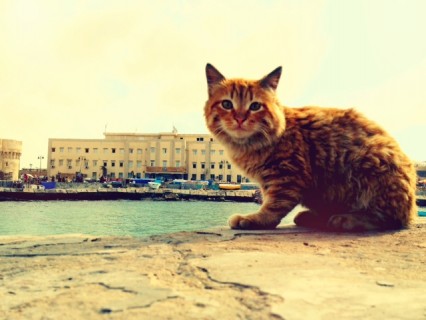 Egyptian Cat
strong