The best meal I had in Santa Fe- a city known for it's great dining scene- was actually in Albuquerque.
I don't consider myself a hardcore foodie (because while I enjoy good food and Iove to eat it, but I don't read and write about with the obsession, almost pornographic detail that true foodies do. I leave that to the lovely Amber DeGrace). But there is no way I can write about Los Poblanos Historic Inn & Organic Farm without mentioning the amazeballs meal I had there.
Flowers at La Merienda
Los Poblanos has a restaurant, called La Merienda, which focus on field-to-fork dining, focusing on fine, local produce from New Mexico.
The summer menu was perfect for the hot weather with the Oven Dried Isleta Pink Tomatoes with garlic tzadsiki, fresh cucumbers and olive oil were so delicious and well worth the $8 price of admission. We actually ordered a second round for the table.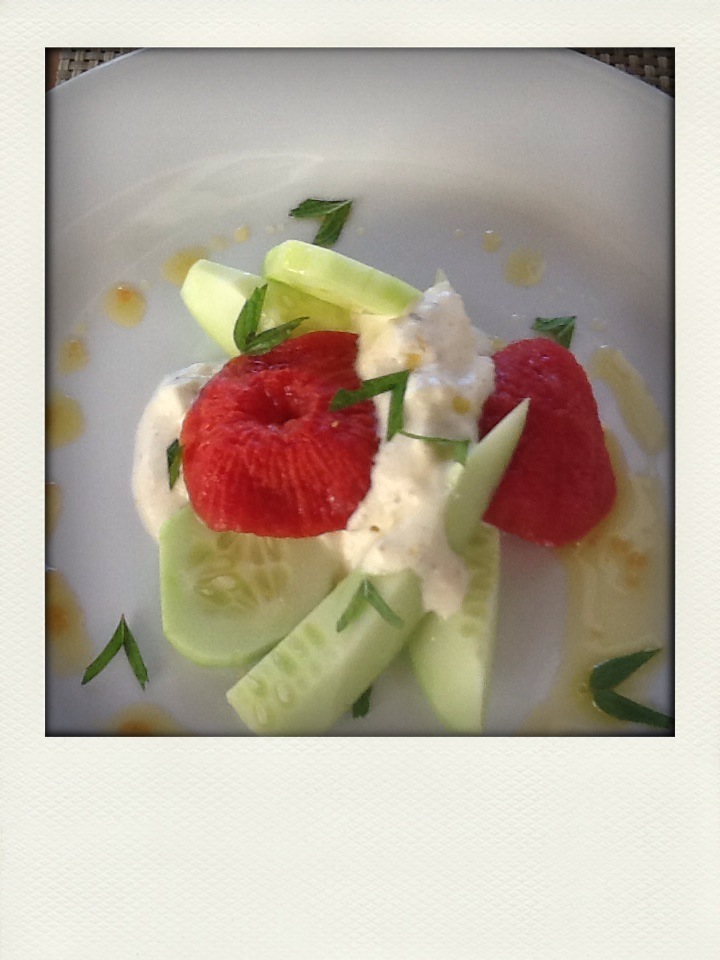 Pink Isleta Tomatoes & the Shakeit App = a tasty combo

Next up was the farm salad with seared peaches, Los Poblanos honey, sunflower sprouts, local greens and herbed ricotta. This was my least favorite dish simply because of the sweetness.
The Heirloom gazpacho (also $8) was bar far the best I've ever had, and I'm frequent gazpacho orderer. I regret not having more food porn from this delightful meal to share with you, but I was so focused on eating that not many got taken.
Dining Room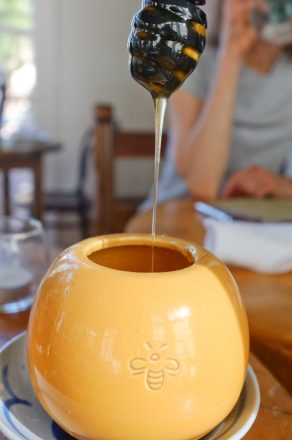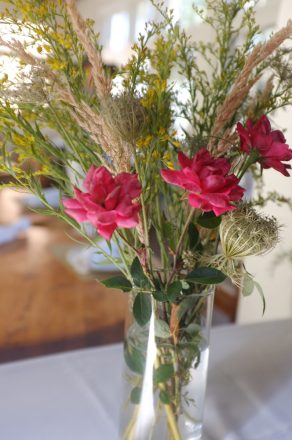 Honey drippers and Flowers at La Merienda
Details at the Inn
We had lovely service, a bottle of wine, and we so delighted by the food we actually ordered dessert for the table. The Lemon Curd and Los Pablanos Dulces plate were so delicious, we finished them all. It was especially delightful to sample the house Los Poblanos honey, made right at the farm. It had the slightest hint of lavender (another Los Poblanos specialty). The special that day was a peach cobbler which was surprisingly light yet perfect with the best of seasonal ingredients.
It was extremely hot, so none of us ordered the proteins but we'll do so on our next visit (there will be a next visit- it was that good).
La Merienda centerpiece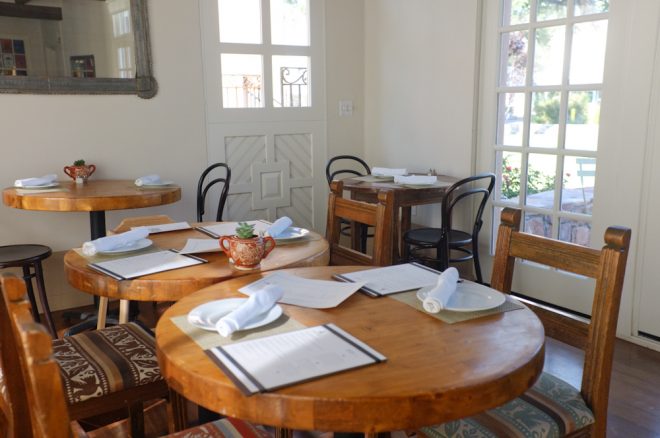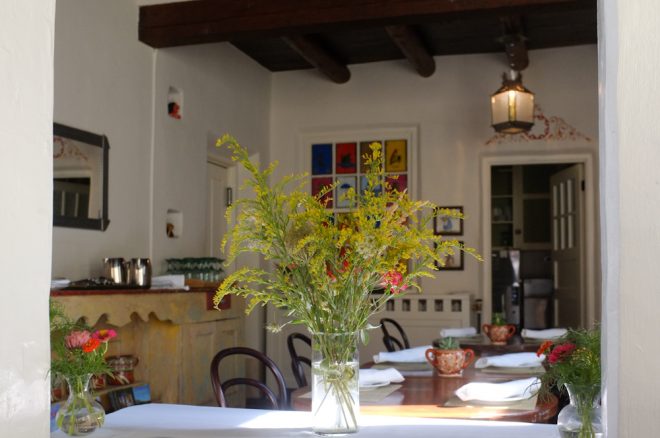 La Merienda Interior
La Merienda Sauv Blanc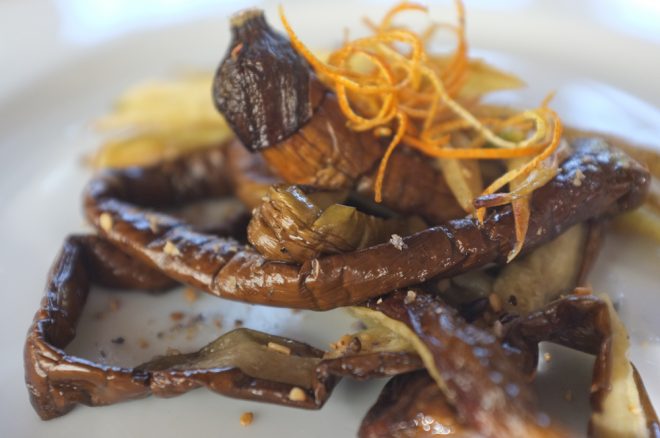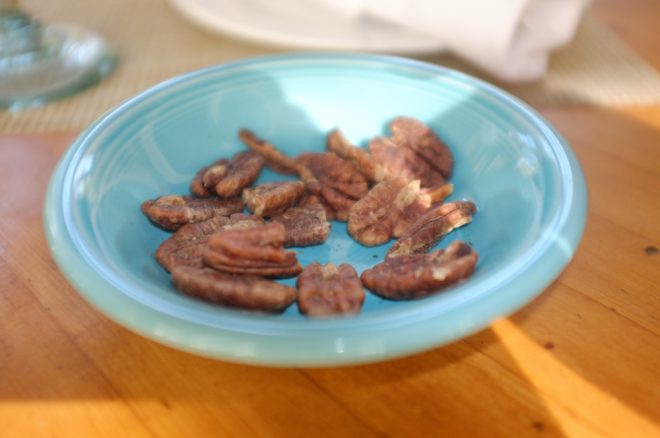 Japanese Eggplant and toasted pecans at La Merienda
Los Poblanos Inn
If you're in the Albuquerque area, I can't recommend checking out the Dining Options at Los Poblanos enough. In addition to La Merienda, they also have a Farm Shop and a bunch of special culinary events like wine tastings and field-to-fork dining events held under the Grand Portal of the Historic Inn. There are even cooking classes on pickling.

Panorama
Strolling peacock