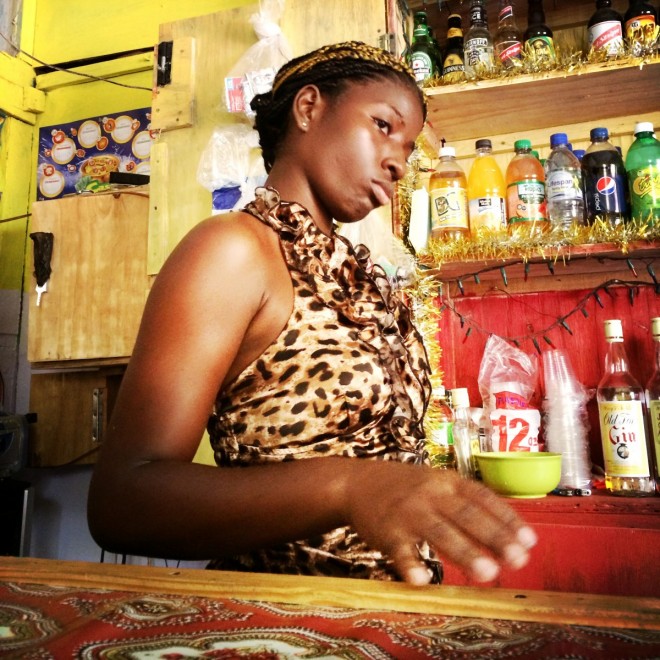 Bartender serving fierceness in a Bar with No Name
It's hard for me to distill my feeling for Port Antonio, Jamaica into words. All the ones that pop to mind– authentic, genuine, unspoiled– seem like travel cliches. And there was nothing about Port Antonio that is cliched. The people are genuine and unaffected. The ones I met were warm, friendly, and sweet. Here are some of my favorite mobile photography portraits of people I met in Port Antonio. I hope they can convey what I can't express with words.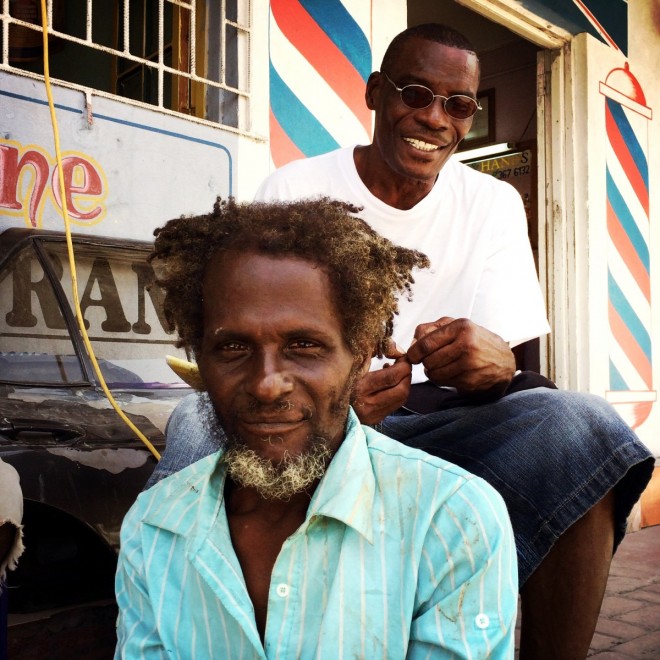 Friendly Portie Locals outside a barber salon
Port Antonio doesn't have a Starbucks, but it does have lots of colorful shops that often have dancehall or reggae music blaring from them.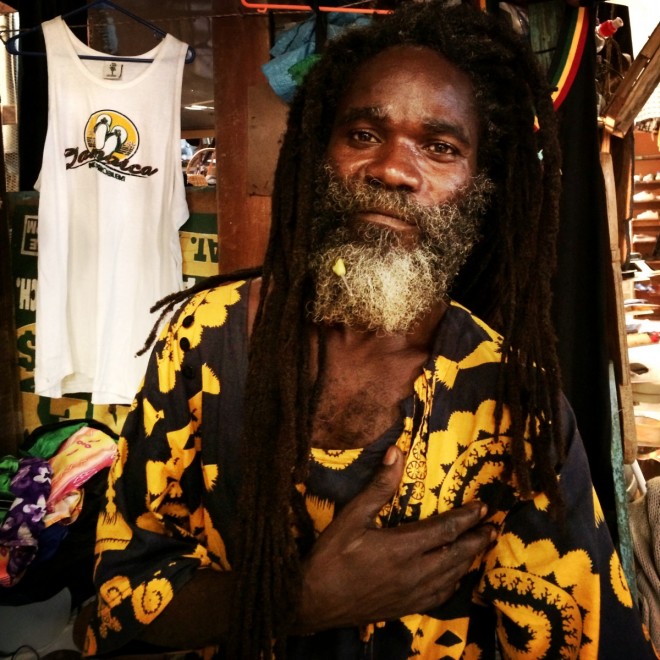 A photogenic rasta vendor at the Port Antonio market
I met this guy at the weekend market. He sold me a beaded bracelet for $2.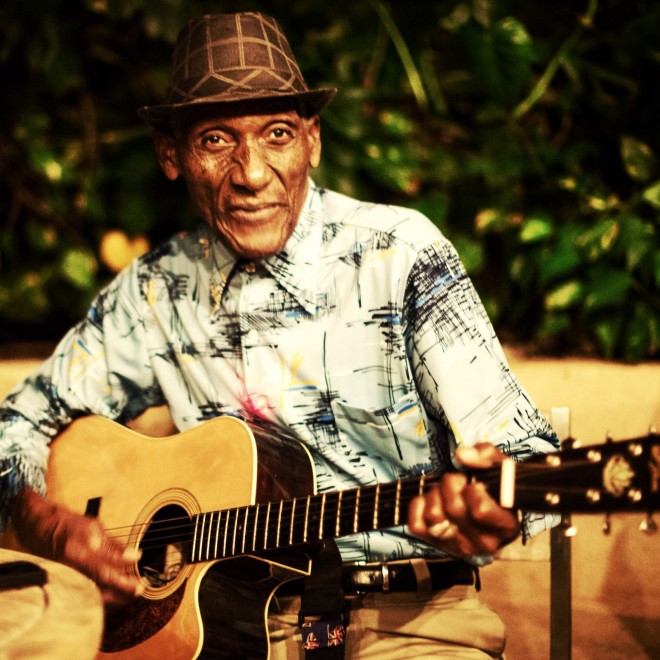 Sharp Dressed Albert Minot is the lead singer of the Jolly Boys
The Jolly Boys are Jamaica's answer to Menudo… except if a member gets replaced, they get someone older. The average age of this boy band is probably 72. Check out this video for a killer cover of Amy Winehouse's Rehab. The video was shot in Port Antonio.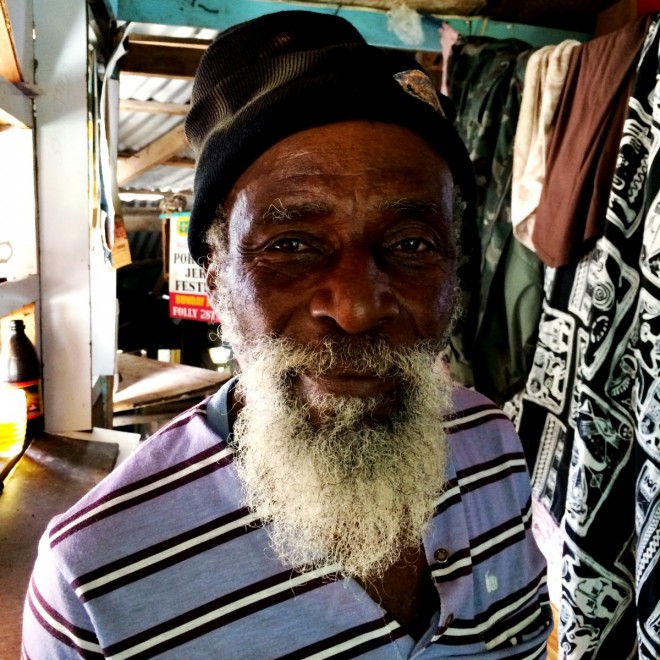 Dickie, who owns Dickie's Best Kept Secret.
Interesting Port Antonio trivia: Dickie who owns Dickie's Best Kept Secret, an amazingly unique sit down restaurant in Port Antonio and Albert Minot, the lead singer of the Jolly Boys are cousins. You'll often find Albert hanging out at Dickie's when he's not performing at the Bush Bar at GeeJam Hotel.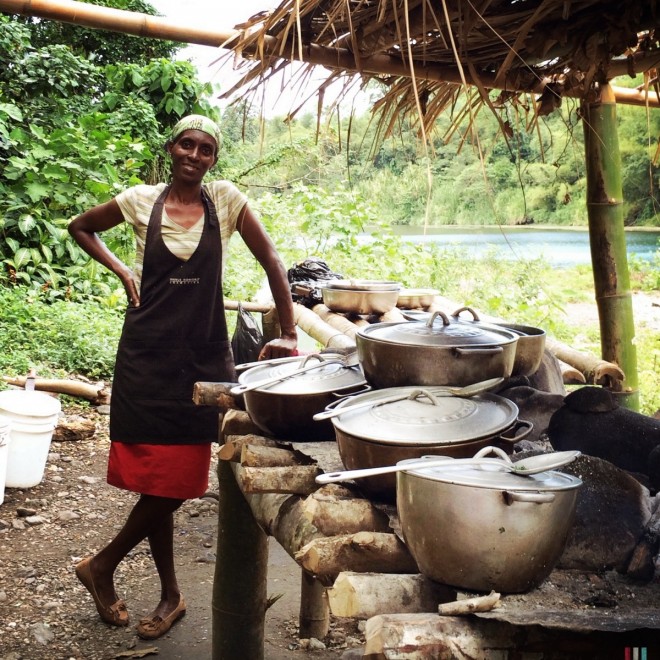 Local cook Belinda makes the best chicken I've ever tasted
I'll tell you more about Belinda's cuisine when I do a full post about rafting down the Rio Grande. Suffice it say say she cooks "Flintstones style." She's awesome.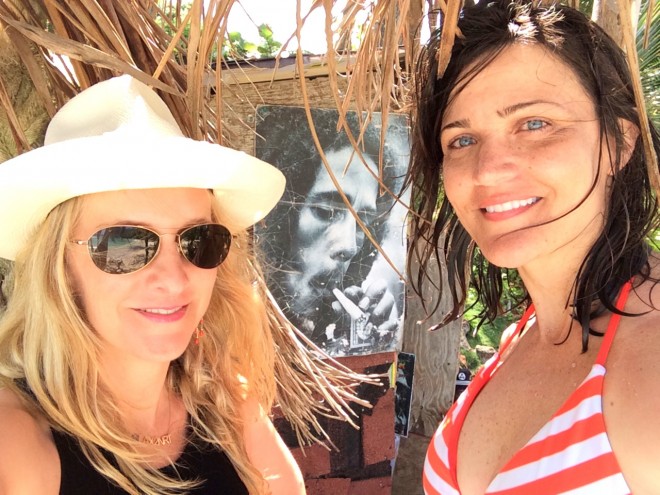 Obligatory selfie with my BFF, Zan on Boston Beach in Jamaica
All images in this post were shot on my iPhone 5s using Hipstamatic Oggl or ProCamera apps.