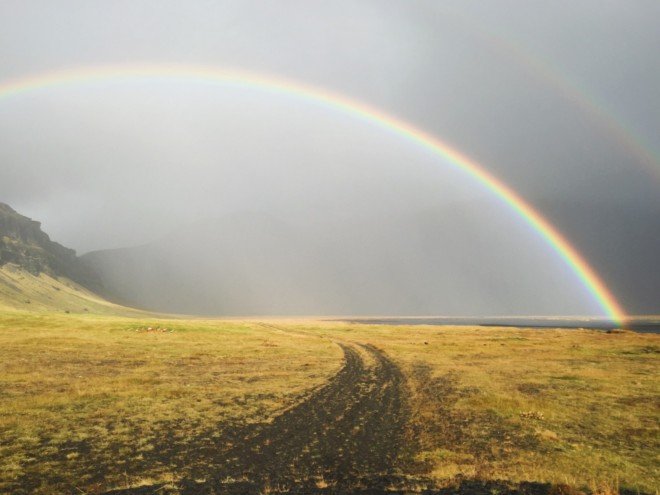 A vivid rainbow in Southern Iceland
One of the things that stood out most about Iceland was the moody weather. During my trip in early October, it easily felt like there were three seasons in a single day. Rain and hail were intermittent. The weather changed as quickly and dramatically as Kanye West's moods. There was an upside to ever changing weather… a constant supply of rainbows.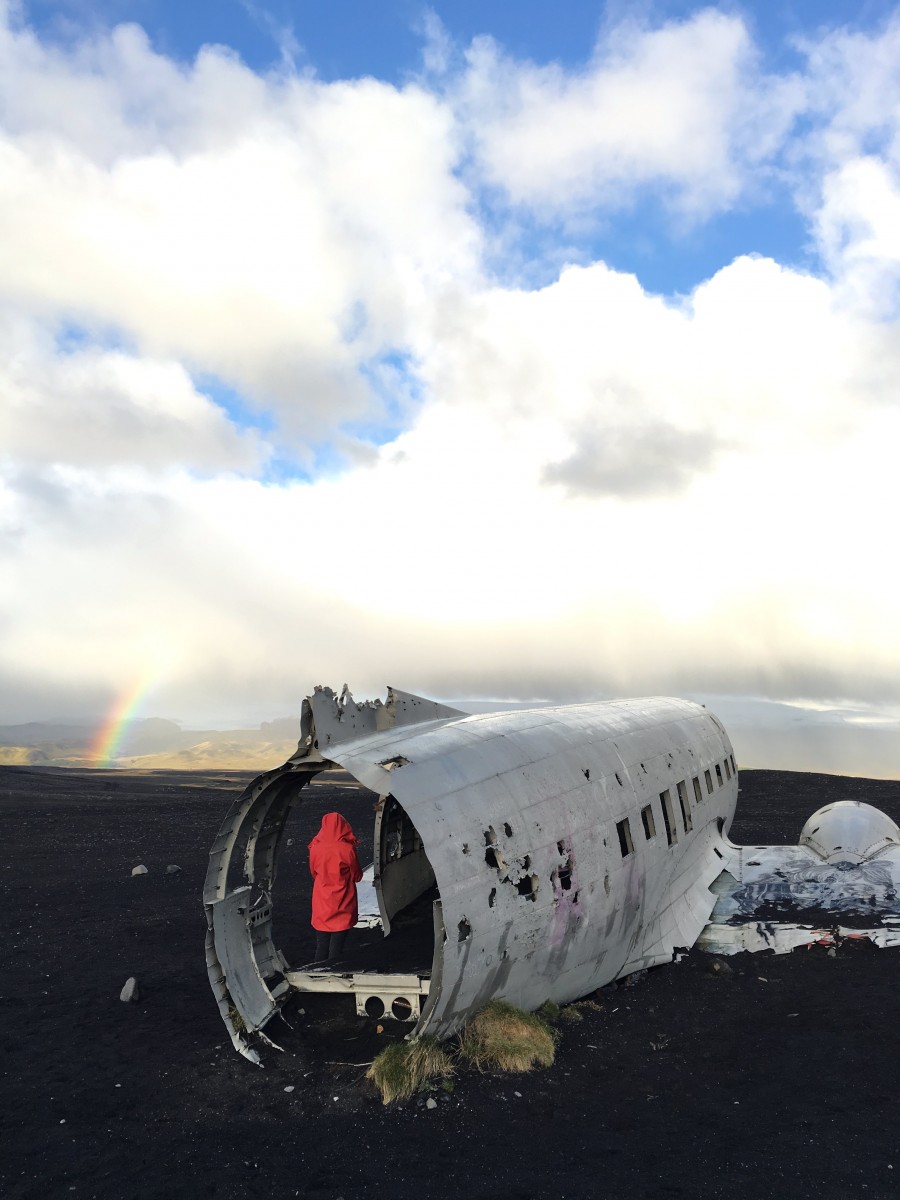 Rainbow and plane wreckage on Sólheimasandur beach in Iceland
Iceland is a giant rainbow factory. I've never seen as many rainbows, or ones as dramatically impressive anywhere else on the planet.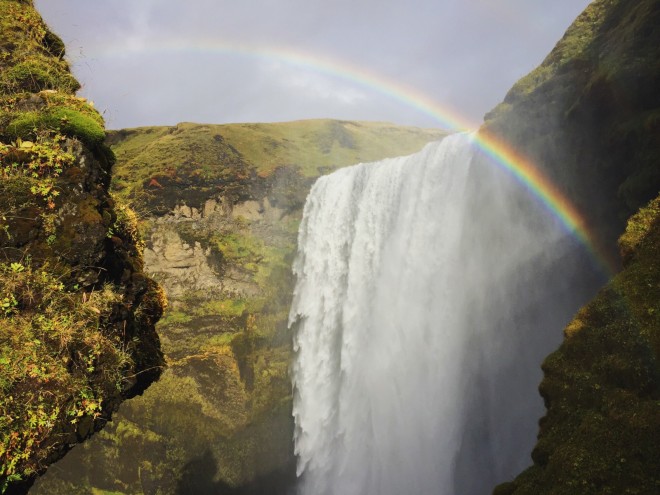 A rainbow appears above Skogafoss waterfall
There were so many rainbows, I was convinced we were going to stumble upon a unicorn factory.

A vivid double rainbow along the ring road in Southern Iceland
I shot the panorama of the double rainbow above with my iPhone 6s.

Rainbow + waterfall = win
There were times where I'd think "that looks like photoshop" because the rainbows were so vivid and real. It was a nice reminder that there is an upside to rainy weather, and added to the already stunning Icelandic scenery.